If you're looking for the best peptide-infused moisturizers to target fine lines, wrinkles, dullness, and dry skin, the ones I'm about to share will truly streamline your skincare routine. Everyone can benefit from peptides as they're a natural part of the skin's structure that act as messengers between cells, dictating them to behave and fulfill their roles. When used in a moisturizer, peptides boost amino acids that act like building blocks for collagen and other proteins, increasing firmness and elasticity and preserving moisture. I consciously picked 11 potent formulas to deliver reparative and strengthening benefits for each one of you. These moisturizers are curated to provide an optimal peptide concentration and other skin-loving ingredients like ceramides and antioxidants to improve your skin on all fronts. All the products are gentle enough that you can use them twice daily, even if your skin is sensitive and easily reactive.
The best peptide moisturizers
Scroll on to discover the best peptide moisturizers that address aging signs, dryness, lack of firmness, and rough skin.
---
Peter Thomas Roth Peptide 21® Wrinkle Resist Moisturizer
Peter Thomas Roth's moisturizer is a formidable ally in your quest for smoother skin. With a staggering 21 peptides, this formula is like a supercharged engine for your skin's collagen and elastin production, leading to a firmer, more resilient complexion that resists (hence, the name) the signs of aging. The formula also fuses two gamma proteins to improve elasticity and fight dryness, which along with hyaluronic acid and squalane, leaves you with plump and smooth skin.
Don't be intimidated by the thicker texture—this moisturizer glides on smoothly and never leaves a greasy residue, making it an ideal nighttime treatment that works in harmony with your skin's natural regeneration process as you sleep. Now you know why I put this on top of the list.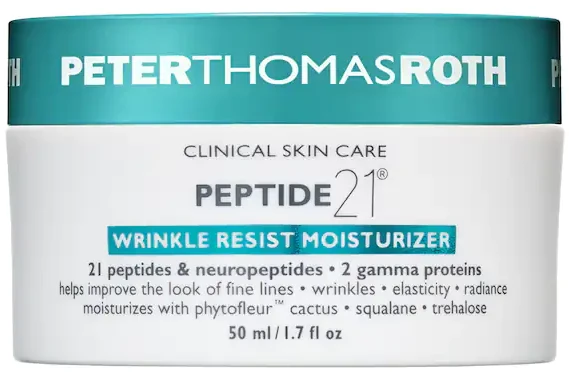 ---
Drunk Elephant Protini Polypeptide Moisturizer
If you're grappling with dry, lackluster skin that's showing the telltale signs of aging, this moisturizer is an absolute game-changer. In addition to nine signal peptides, the formula packs a blend of antioxidants to inhibit free radical damage, a common culprit for dark spots and premature wrinkles. Moreover, Drunk Elephant Protini Polypeptide Moisturizer is infused with a mix of amino acids that kick collagen production into high gear, leaving your skin softer, smoother, and more supple. I (and most people) also love the container that prevents pesky bacteria and other environmental elements from reaching the formula.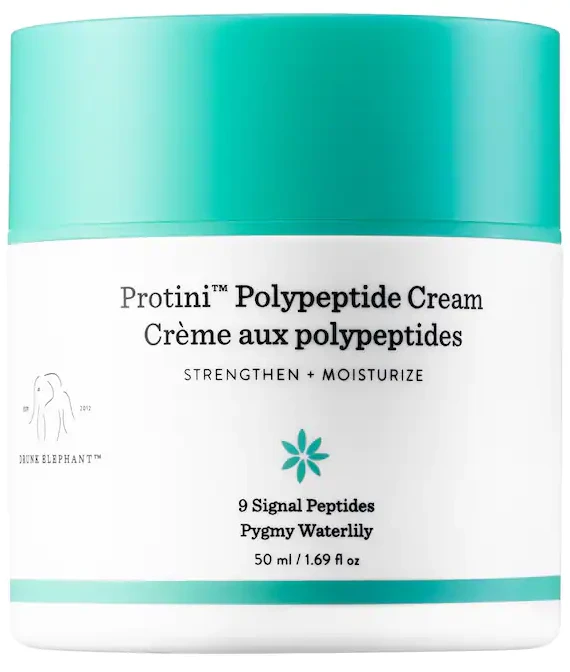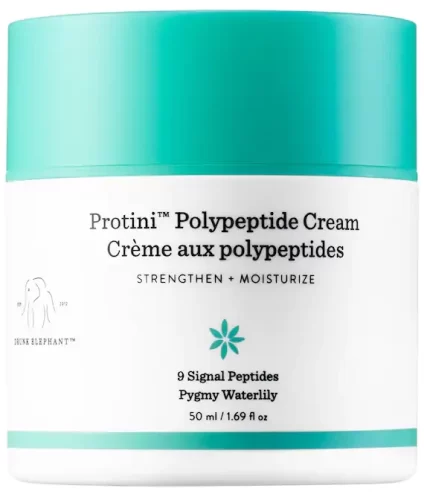 ---
Acure Radically Rejuvenating Whipped Night Cream
This is a great dupe for the above Drunk Elephant Protini Polypeptide Moisturizer that's almost as effective and twice as affordable. It's formulated with an impressive blend of nine signaling peptides to restore skin structure, vitamin C and ferulic acid to brighten dark spots, and fatty acids to add a juicy dose of hydration. The formula is 100% vegan, cruelty-free, gentle, and suitable even for very sensitive, acne-prone skin.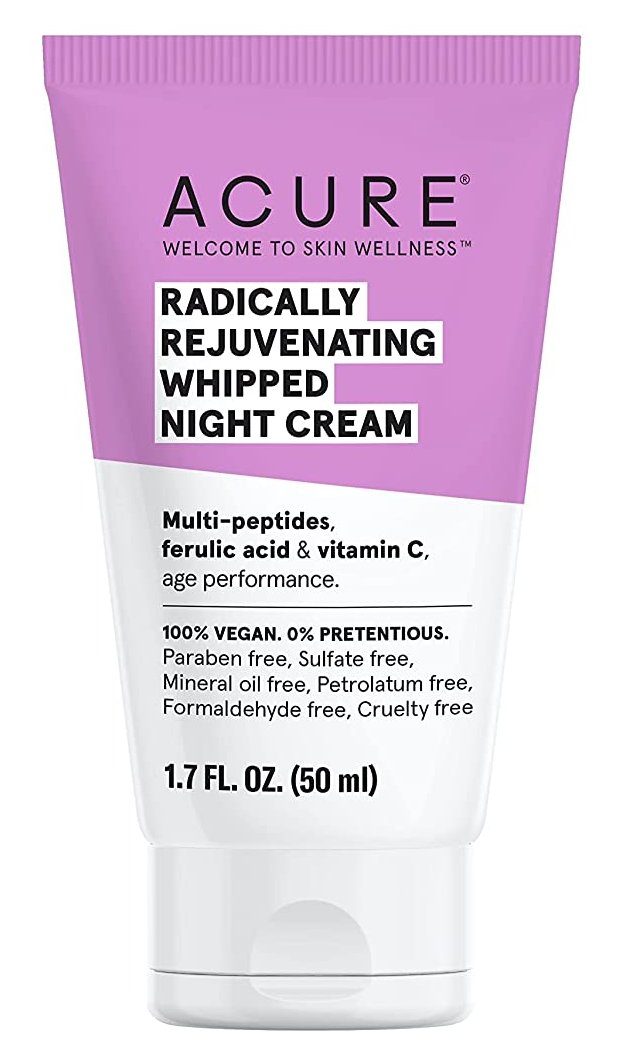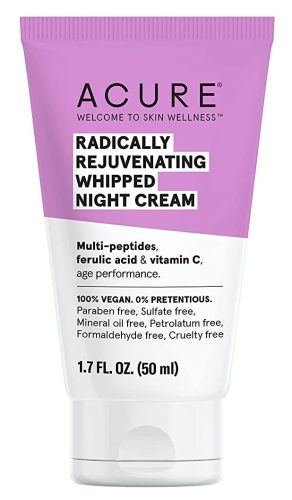 ---
Olay Regenerist Collagen Peptide 24
Olay made the best drugstore peptide moisturizer that leaves skin feeling and looking its best. Not only it's spiked with peptides to increase firmness but also with niacinamide and vitamin B, both excellent at increasing hydration for skin that appears plump and bouncy. Fragrance- and oil-free, Olay Regenerist Collagen Peptide 24 gives powerful hydration and repair without leaving a greasy feeling.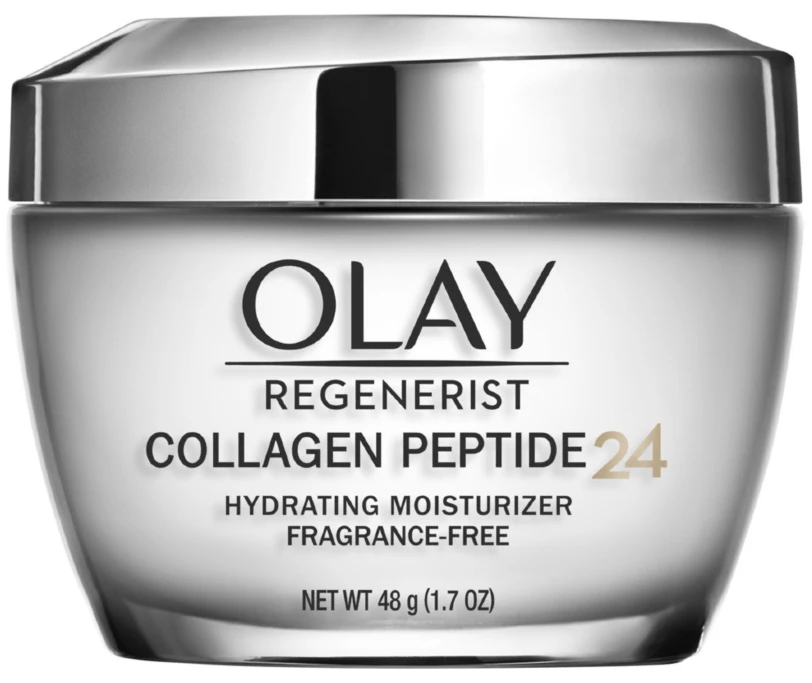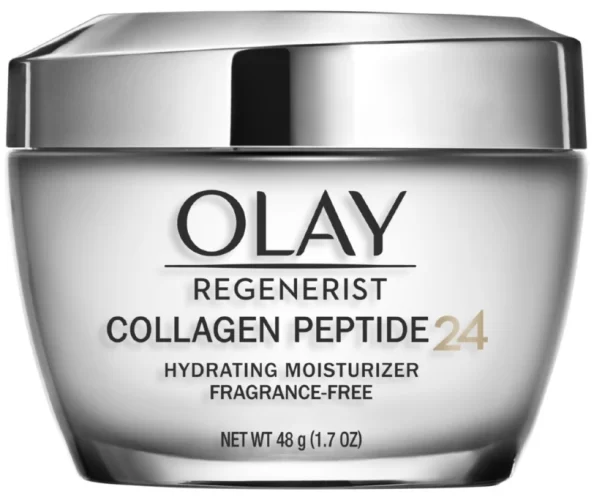 ---
Allies of Skin Retinal & Peptides Repair Night Cream
Pick this one if you want a peptide moisturizer that also loads retinol to target skin repair and aging marks while you catch some z's. Crafted with a slew of collagen-making peptides that promote firmer and more elastic skin, plus retinaldehyde—a stronger form of retinol—this moisturizer leaves you with visibly rejuvenated skin. There are also brightening ingredients, including niacinamide, resveratrol, and glutathione, so you can expect more luminous skin every day. If you're serious about achieving younger-looking skin, this potent formula should be front and center of your vanity.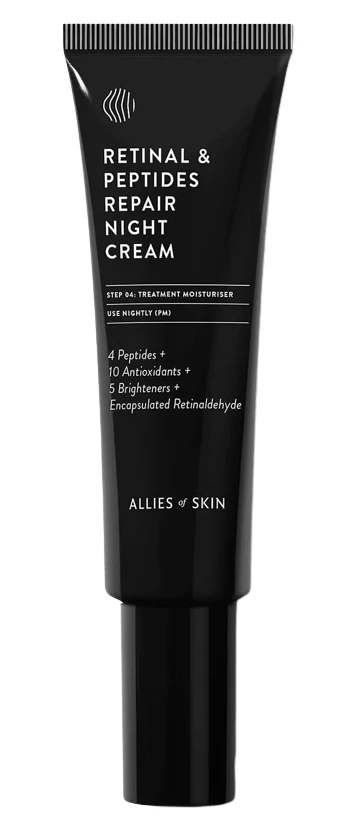 ---
Ole Henriksen Strength Trainer Peptide Boost Moisturizer
With their synergistic effects, peptides and ceramides are the yin and yang of the skincare world, restoring balance and harmony to your complexion. Peptides act as messengers, signaling your skin to produce more proteins, while ceramides form a protective barrier to lock in moisture and keep out harmful pollutants. Well, Ole Henriksen made the best moisturizers with peptides and ceramides that provides your skin with everything it needs to stay resilient and with a robust moisture barrier. There are also eight amino acids, essential fatty acids, and hyaluronic acid. The moisturizer doubles hydration, boosts elasticity, and softens wrinkles in a lightweight gel-like formula that gives skin an instant dewy and healthy look.
And the best part? This cream is not only effective but also environmentally conscious. It's vegan, non-comedogenic, and comes in a recyclable glass jar, so you can feel good about using it in every way.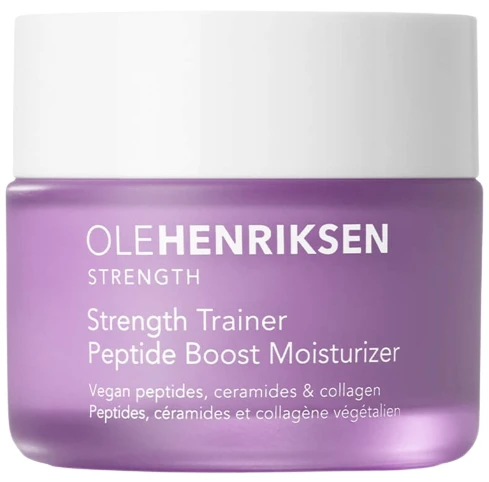 ---
Mad Hippie Face Cream
This moisturizing cream is made with a breakthrough complex of peptides called Matrixyl which has been thoroughly researched for its anti-aging effects. Plus, it loads an amalgam of antioxidants like green tea, coenzyme Q10, and vitamin C, botanical oils with softening properties, and niacinamide to consolidate the moisture barrier. It's light, absorbs very quickly (without leaving sticky residues), has a mild refreshing scent, and has been recommended by EWG which researches safe beauty products.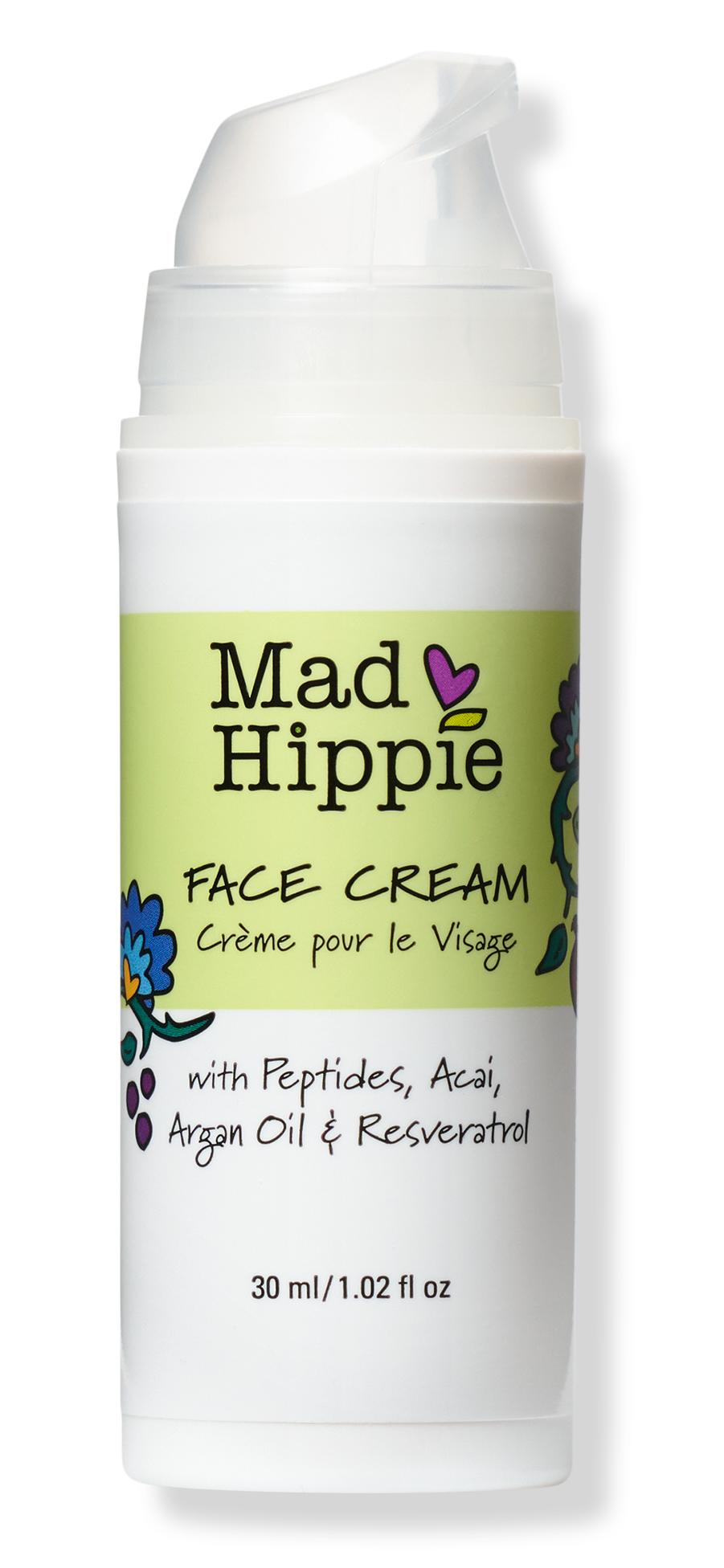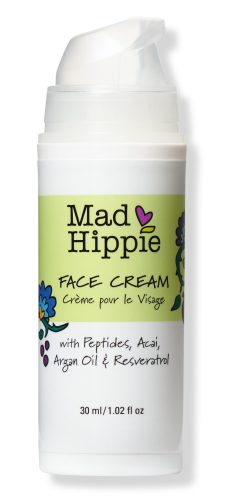 ---
Neutrogena Rapid Firming Peptide Contour Lift Face Cream
Dull skin may be hard to tackle, but this formula handles it even very well. It's spiked with micro-peptides to firm, glycolic acid to resurface, shea butter to soften, and vitamin E to deliver antioxidant protection, while squalane prevents water loss. A dollop of this massaged into your complexion leaves it feeling intensely soft and smooth. Apply it twice daily, and observe how elasticity, tone, and firmness are improved.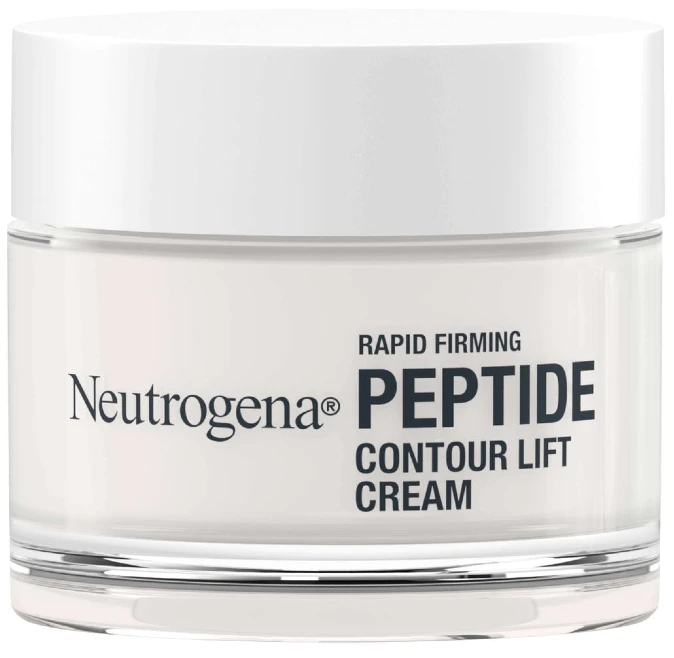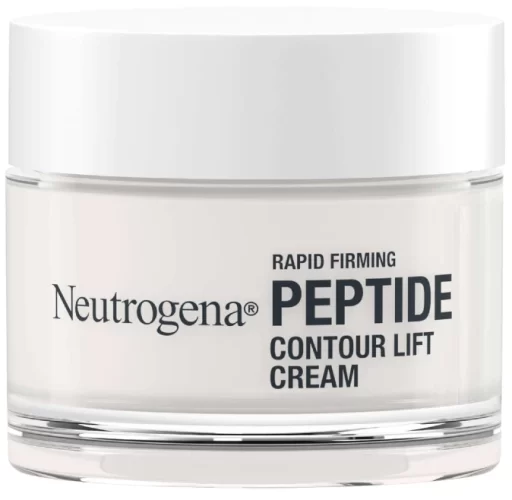 ---
The Inkey List Peptide Moisturizer
If you're searching for an affordable peptide moisturizer, look no further. This wallet-friendly gem is packed with 1% peptides to support natural collagen and hydrate in-depth, plus 2% Royal Epigen P5™ (a biologically-active peptide that supports skin regeneration), decreasing the appearance of fine lines and wrinkles. The gel-like texture absorbs in a snap, leaving behind dewy, plump skin that's ready to take on the day.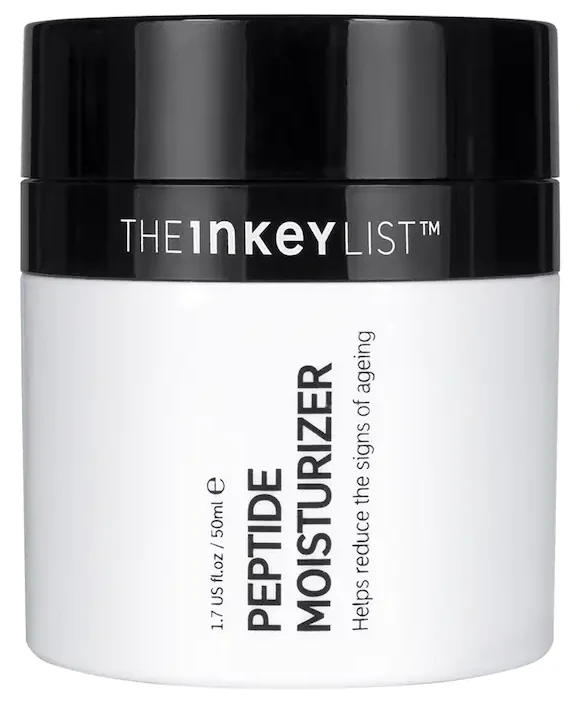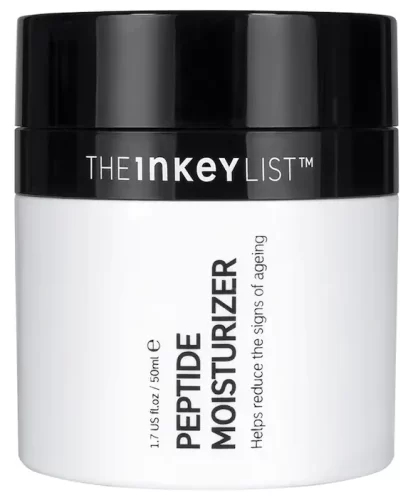 ---
SkinFix Barrier+ Triple Lipid-Peptide Lotion Moisturizer
If you're grappling with a damaged skin barrier that leaves your face feeling raw and uncomfortable, this peptide-packed moisturizer could be the solution to all your woes. Not only does it contain a potent blend of peptides that work to reduce redness and sensitivity, but it also boasts naturally derived proteins that fortify the lipid barrier and help protect it from further damage. Additionally, sodium hyaluronate delivers a dose of much-needed hydration, leaving your complexion looking dewy, radiant, and refreshed. Whether your skin is dry, oily, or somewhere in between, this vegan and fragrance-free formula is the ideal peptide moisturizer for everyone.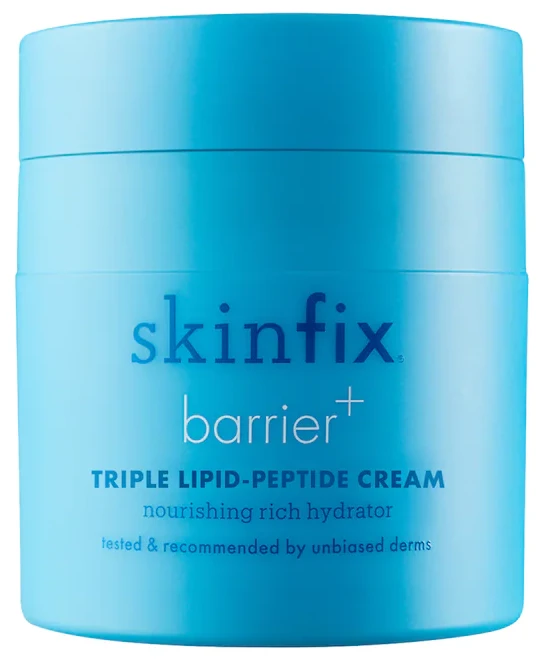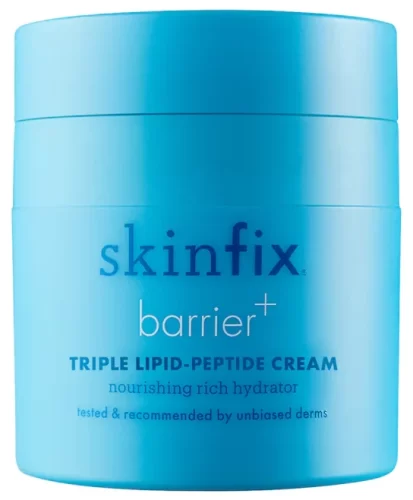 ---
Bliss Bright Idea Vitamin C + Tri-Peptide Collagen Moisturizer
This moisturizer is ideal for those who want to brighten their skin while keeping it firm and smooth. In addition to tripeptides, the formula features vitamin C, a potent antioxidant that brightens dark patches while helping prevent future ones. The formula is also loaded with skin-repairing ingredients, such as shea butter, ceramides, niacinamide, and green tea extract, to leave your skin looking and feeling its best. P.S.: It's non-comedogenic, so it shouldn't trigger any breakouts.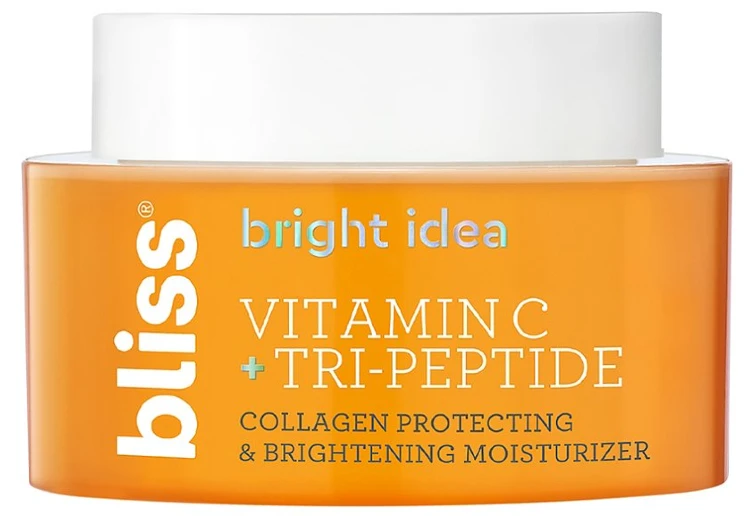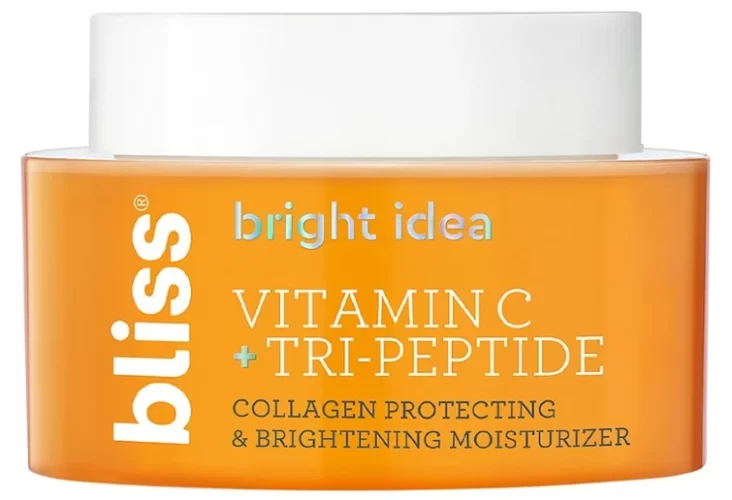 ---
The verdict
After scouring through countless products, I and my team narrowed down the crème de la crème of peptide moisturizers. Our top pick is none other than the Peter Thomas Roth Peptide 21® Wrinkle Resist Moisturizer. The magic lies in its 21 powerful peptides that work synergistically to stimulate collagen and elastin production, giving you firmer, more supple skin that defies the test of time. To top it off, it's enriched with hyaluronic acid and squalane, two heavyweights in the moisturizing game that leave your skin with a plump and silky-smooth finish. If your wallet is feeling a little light, don't worry. The Inkey List Peptide Moisturizer is an affordable option that won't break the bank but still delivers on quality. Moreover, Olay Regenerist Collagen Peptide 24 is the one to go if you're looking for a drugstore moisturizer that's globally available.
Before you go, remember to store your peptide moisturizer in a cool, dark place to maintain its potency and efficacy. Also, make sure to apply it on freshly cleansed and damp skin, after your serum, as it will help to lock in the other products and prevent them from evaporating.