We've all tried slathering our faces in serums with hyaluronic acid to keep our complexion quenched, but what if I told you the humectants you're using now only cover half the story? Mark my words: there's an unsung hydrating hero waiting in the wings, ready to become the greatest humectant in skincare: enter polyglutamic acid. It turns out this guy can hold onto even more water than our beloved hyaluronic acid and goes a long way to maintain skin hydrated throughout the day. It's perfect for dehydrated and rough complexions, but it's just as good for oily skin folks, making it the go-to for anyone looking to add an extra dose of moisture. If this is something you'd want to have in your skincare routine, here we discuss the best polyglutamic acid products that will fix all your dry skin woes. Whether you're looking for toner, serum, or cream with polyglutamic acid, we've got you covered.
Why you should use polyglutamic acid
Sure, the ever-popular hyaluronic acid is fantastic for deep hydration, drawing water from the environment into the skin. Yet, unlike common humectants, polyglutamic acid seals in moisture with a larger molecule size that hydrates the surface layers of the skin. Working harder than even hyaluronic acid, polyglutamic acid (PGA) can hold four times more water creating a moisture barrier that softens fine lines and wrinkles. Best of all, polyglutamic acid also boosts your other skincare actives, locking in the product for enhanced benefits.
The best polyglutamic acid products
All that's left is to pick the right polyglutamic acid product to tackle hydration from all angles. Luckily we've already cherry-picked a few of the best serums, moisturizers, and toners with this goodie ingredient.
---
1
The Inkey List Polyglutamic Acid
Adding polyglutamic acid to your routine has never been easier thanks to The Inkey List, offering a no-fuss concentrated serum with 3% PGA — the highest on the market. Fans love this product as a makeup base or post-routine occlusive, boasting all-day soothing hydration and a decent dose of texture-softening silicone. This is just the best polyglutamic acid serum for those looking to enjoy this humectant's full potential as a standalone ingredient.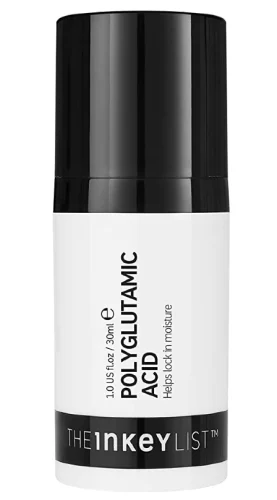 ---
2
Kate Somerville Wrinkle Warrior 2-In-1 Plumping Moisturizer + Serum
This anti-aging serum's effective hydration strategy has two secret weapons: hyaluronic acid and PGA. Remember how hyaluronic acid lacks surface-level hydration; add it to a polyglutamic acid serum, and your skin will be glowing for days. Even more, this wrinkle-buster plumps fine lines and wrinkles with an extra kick from Sichuan pepper for immediately noticeable results.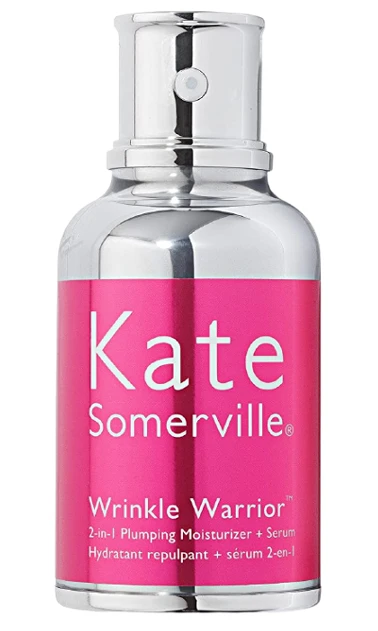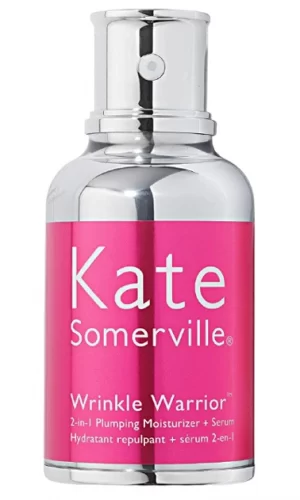 ---
3
Biossance Squalane + Copper Peptide Rapid Plumping Serum
This serum made by Biossance loads a powerful trio of hydrating ingredients, including hyaluronic acid, PGA, and squalane. They provide instant and long-lasting moisture for dehydrated skin while plumping fine lines and wrinkles look. On top of everything, the serum was also built around copper peptide to support collagen production for a bouncier and firmer complexion. This is what we call a winning product.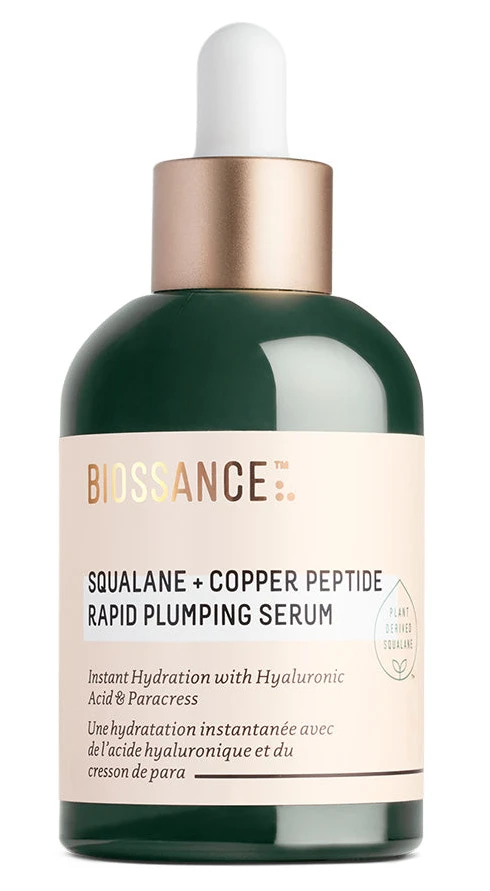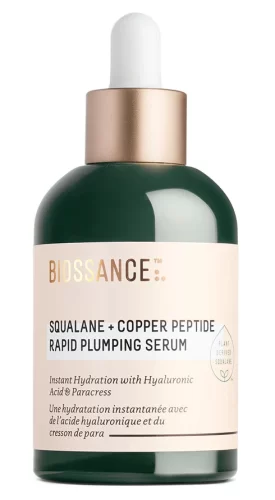 ---
4
Glow Recipe Plum Plump Hyaluronic Moisturizer
Written in bold letters on the jar, Glow Recipe Plum Plump advertises what this moisturizer is all about. Antioxidant-rich plum, barrier-boosting willowherb, and a complete package of hydrating polyglutamic acid and hyaluronic acid ensure a happy, balanced, and glowing complexion. With a whipped gel consistency, the super soothing formula hydrates thirsty skin without weighing you down for a plump, bright complexion.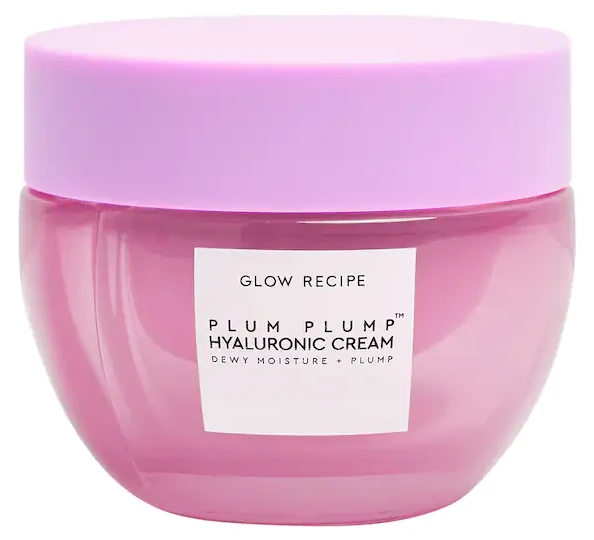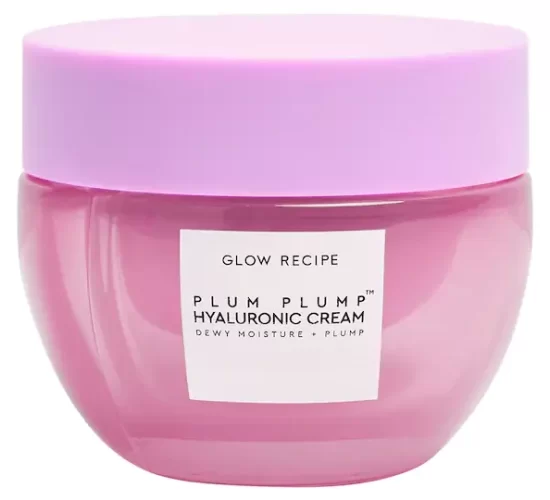 ---
5
Youth To The People Triple Peptide + Cactus Oasis Serum
Look no further for the greatest possible amount of humectants in one product. With four molecular weights of hyaluronic acid, PGA, and skin-perfecting prickly pear, this fragrance-free serum replenishes structure and hydration at every level. Additionally, the serum boasts three peptides that have the role of spurring collagen growth, minimizing the look of fine lines and wrinkles. In other words, it's the best polyglutamic product for a youthful bounce that works hard to restore skin elasticity and reveal your bounciest skin.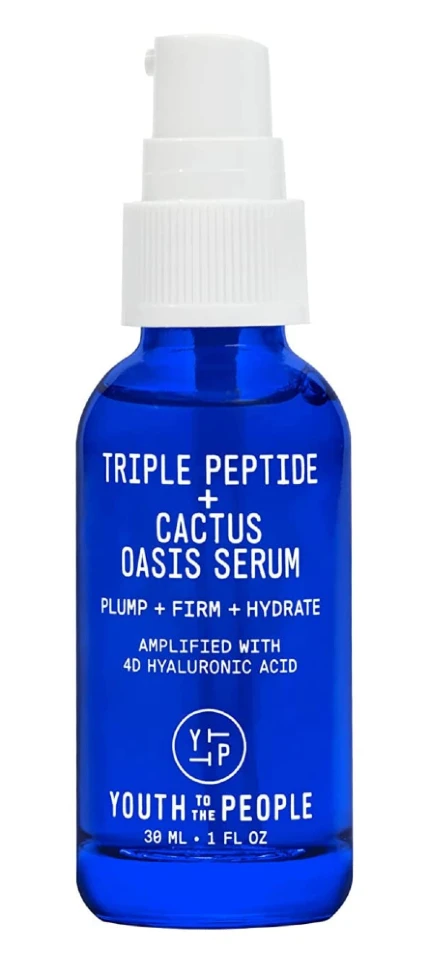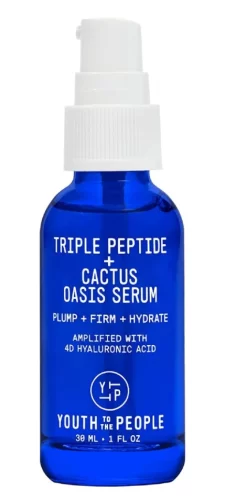 ---
6
Charlotte Tilbury Magic Serum Crystal Elixir
Believe me when I say this luxury serum smells amazing; the inviting citrusy scent hints at some of its power actives like vitamin C and pore-reducing niacinamide. Besides, it's packed with splurgy ingredients like moonstone, ruby, quartz, and amethyst, to add radiance and leave skin feeling fresh and hydrated. There's a long list of super-stars to this milky serum, but be careful as it may overwhelm more sensitive skin types.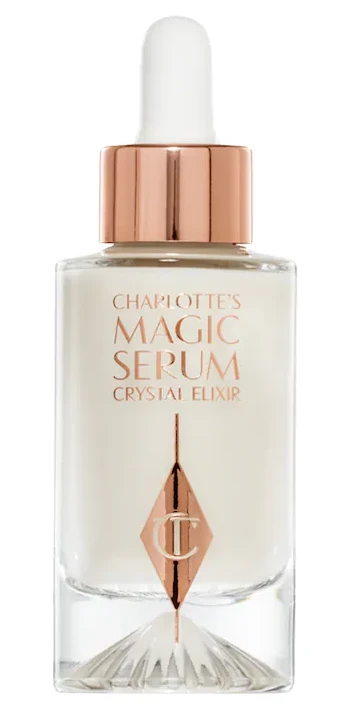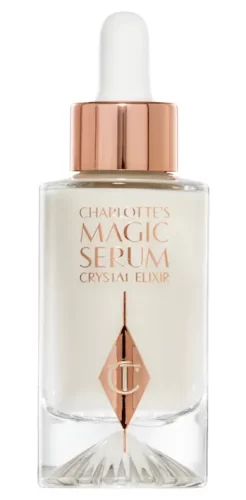 ---
7
Acure Brightening 2% Alpha Arbutin Serum
Keeping in line with their simple, effective formulas, Acure brings a recipe for healthier skin with potent anti-agers that not only speed up the healing process and battle uneven tone but deliver a dose of hydration as well. Rich in melanin-fighting antioxidants like alpha-arbutin and elderberry extract, the serum helps protect from skin-ravaging free radicals with PGA further bolstering natural barriers. Simply put, it's the best polyglutamic acid serum to illuminate skin and improve texture with gentle resurfacing and brightening agents.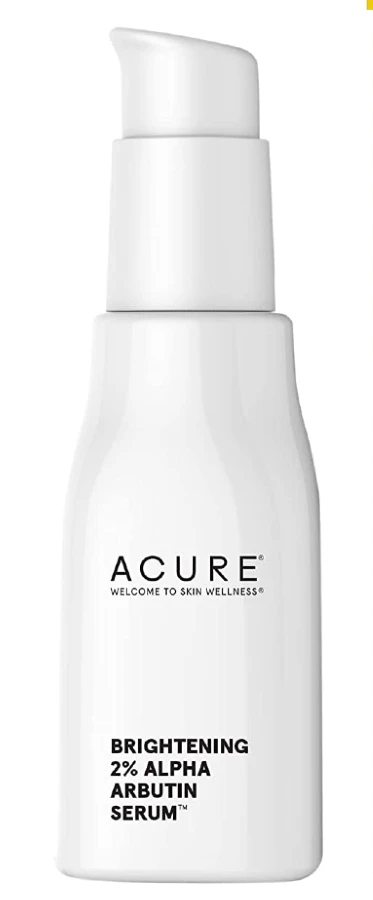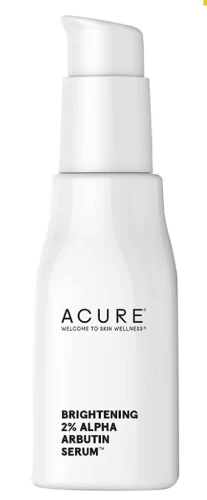 ---
8
Lily Sado Tea+C Green Tea + Vitamin C Moisturizer
The cutest packaging in the world and a scrumptious list of vegan, organic ingredients like matcha and licorice root have me hoping the line will soon start selling baked goods. For now, we can enjoy the deliciously soft texture of the greatest polyglutamic product for anyone looking for an all-natural, earth-friendly option. The super intense hydration absorbs quickly into the skin, with even beauty lovers hailing the product as vitamin C, aloe, and jojoba work hard to keep the complexion balanced. Keep an eye out; both affordable and popular, this moisturizer tends to sell out instantly!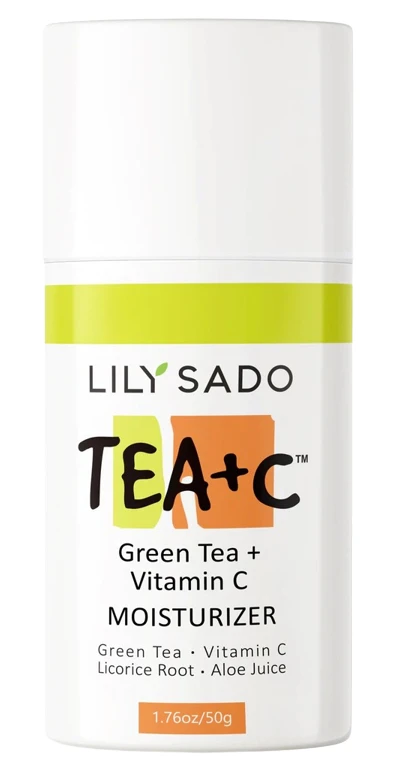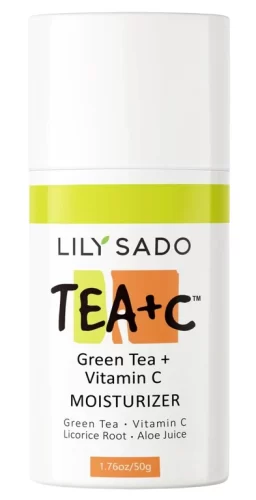 ---
9
Mediheal N.M.F Intensive Hydrating Mask
An impressive feat in the ultra-competitive world of K-beauty, Mediheal's exfoliating and hydrating mask is well worth the rave. NMF or natural moisturizing factors are all the healthy fats, peptides, and acids that keep skin looking gorgeous and hydrated. It should be no surprise that this NMF mask, chocked full of humectants like hyaluronic acid and PGA, is a godsend for dry, sensitive skin. Some beauty lovers even religiously use this mask daily, praising the non-slip cotton material that can hang on during daily chores.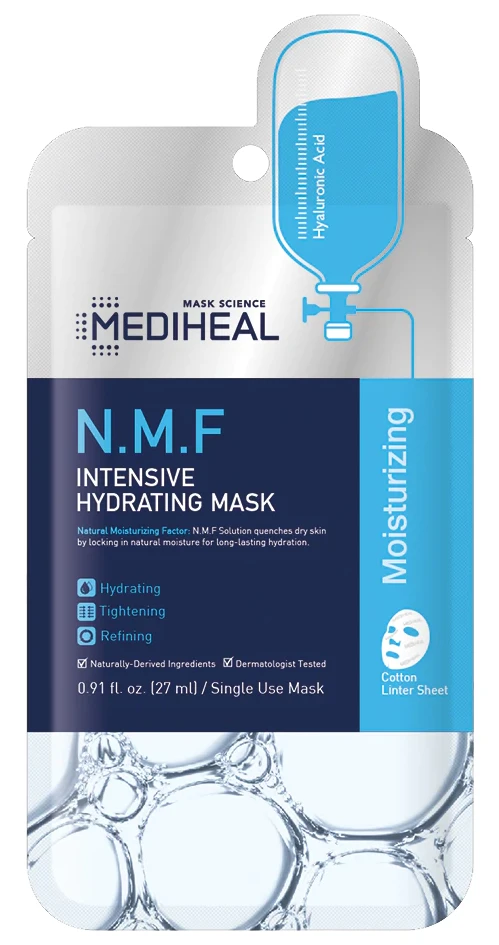 ---
10
it Cosmetics Bye Bye Under Eye Eye Cream
This is the best polyglutamic acid product for the eye area that helps reinforce the protective barrier to improve fine lines and boost collagen production. Bonus ingredients like cucumber and caffeine work to de-puff and brighten the under-eye area, while the cream's unique blue tint reduces the appearance of dark circles. Fans love this eye cream's rapidly absorbing lush texture, making it a great base to prep for concealer.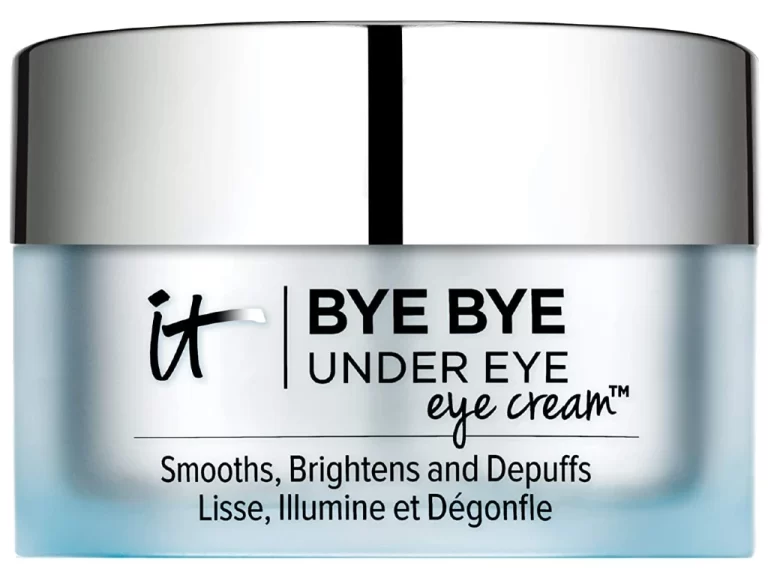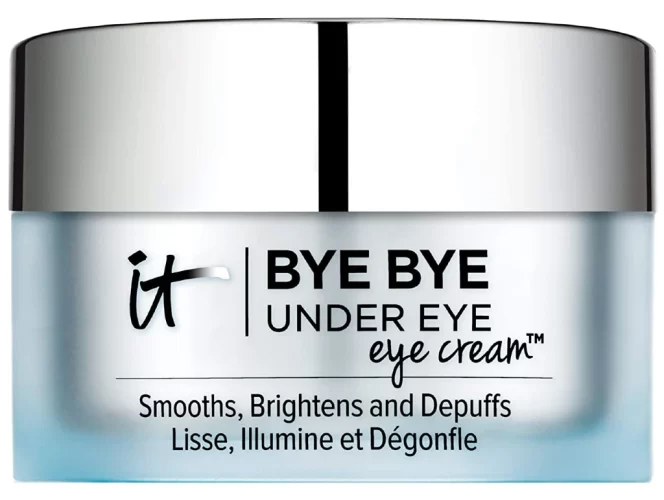 ---
The takeaway
Polyglutamic acid is a standout ingredient by itself, but especially when used in conjunction with other effective ingredients and products that increase skin hydration. The best polyglutamic acid products maximize these synergistic effects by employing many humectants and anti-agers to strengthen their formulation's multi-layer hydration and improve the uptake of other actives. They are a must for those struggling with damaged skin barrier, helping lock in hydration that other humectants can't.