Whether you just had a chemical peel, overused retinol, or the cold climate weakened your skin's protective barrier, the best repairing moisturizers will get it fixed. Damaged skin is an easy target for bacteria to get in, it looks dull, wrinkles appear more visible, and not even makeup wants to stay on. So, using a skin repairing moisturizer that supports recovery, strengthens the barrier, and reinforces skin should be your top priority.
When to use a repairing moisturizer?
You should use a repairing moisturizer when your skin feels tight and uncomfortable, is dry, appears red, itchy, or creaky. One or more of these signs indicate that your skin's microbiome is unbalanced, the barrier is damaged, or the pH has been disturbed, and you should restore it asap.
Because repairing moisturizers tend to have heavier formulas, they are more suitable for PM use. By using your moisturizer at night, you allow the product to work synergistically with the natural skin's recovery process, which happens while you sleep.
How to find the best repairing moisturizer?
A repairing moisturizer that performs incredibly at comforting, reinforcing, and strengthening skin should be filled with potent actives. These include skin-replenishing agents, such as ceramides, cholesterol, fatty acids, and peptides — besides speeding up skin recovery, these also prevent moisture loss, a common consequence of damaged skin. Perhaps your weakened skin is losing water at an accelerated rate, so the need to replenish hydration is also essential. Look out for glycerin and hyaluronic acid, two of the most potent humectants. Occlusives like squalane and petrolatum, and shea butter should also be on your radar as they form o veil that hinders water loss, helping skin stay moist and strong.
You don't have to do the hard work. We scoured the internet, and it turns out these are the best repairing moisturizers that address all skin types.
---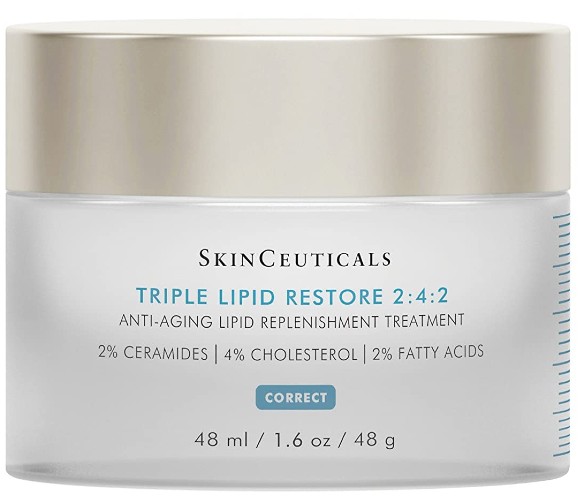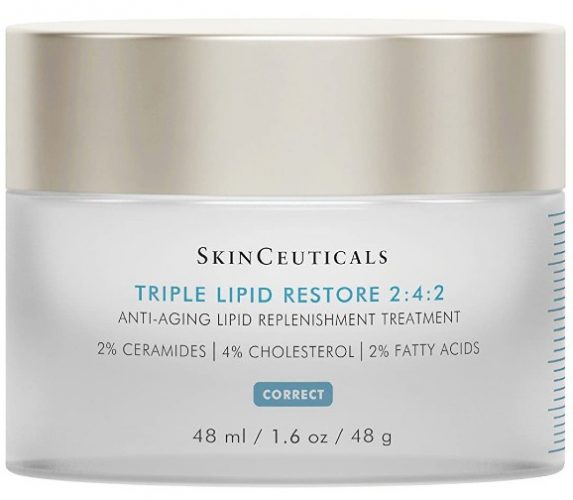 1
SkinCeuticals Triple Lipid Restore 2:4:2
We often praise this moisturizer for all kinds of concerns, from dryness to post-op skin or to minimize retinol irritation. It also turns out to be the best repairing moisturizer for all skin types due to its rich content of lipids that speeds up skin restoration. The 2% ceramides, 4% cholesterol, and 2% fatty acids encourage skin recovery, strengthening it and protecting against moisture loss. Its emollient texture feels pampering when slathered on, calming and soothing skin in an instant.
---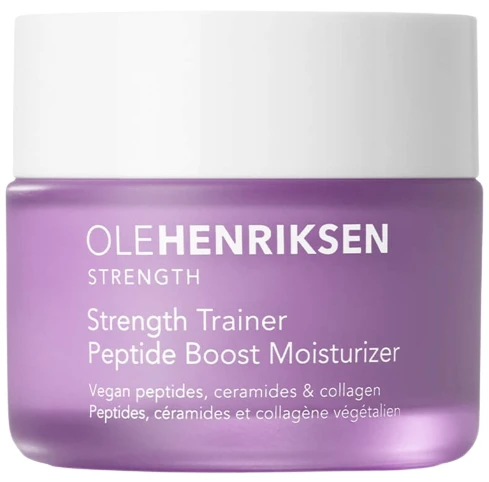 2
Ole Henriksen Strength Trainer Peptide Boost Moisturizer
This moisturizer performs incredibly at repairing skin thanks to eight peptides, fatty acids, ceramides, and amino acids, all of which rebuild the skin. Its gentle formula is safe enough even for sensitized skin and works as well for breakout-prone skin since it's non-comedogenic — making it the best repairing moisturizer for acne. And if it wasn't enough, the formula boasts a blend of humectants to pull water into the skin, plumping fine lines look and improving elasticity.
---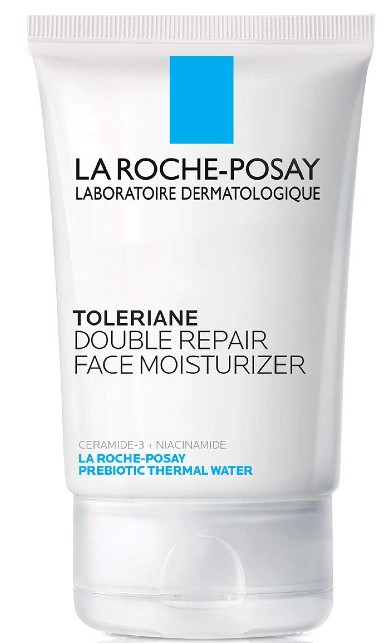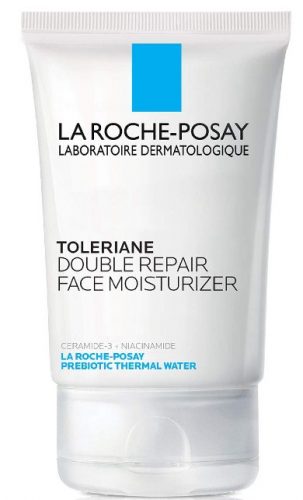 3
La Roche-Posay Toleraine Double Repair Face Moisturizer
La Roche Posay Toleraine Moisturizer was made with skin repair in mind, the reason it's formulated with niacinamide and glycerin to hydrate, plus ceramide to support the moisture barrier. Due to its lightweight formula, this repairing moisturizer comforts skin immediately while promising to reinforce the barrier within one hour. Bonus points as it skips fragrances and drying alcohol, and is non-comedogenic — this makes it suitable for all skin types.
---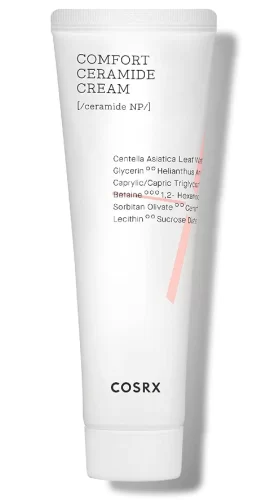 4
Cosrx Balancium Comfort Ceramide Cream
This is the best repairing moisturizer from the K-beauty aisle that calms, soothes, and reinforces skin. Made on a 50% Centella asiatica leaf water base, the moisturizer has high healing, collagen-boosting, and inflammatory benefits. Additionally, the 1% ceramides reinforce your weakened barrier while regenerating sensitized skin. The matte balm texture leaves skin soothed, without the greasy feeling despite how emollient the formula appears.
---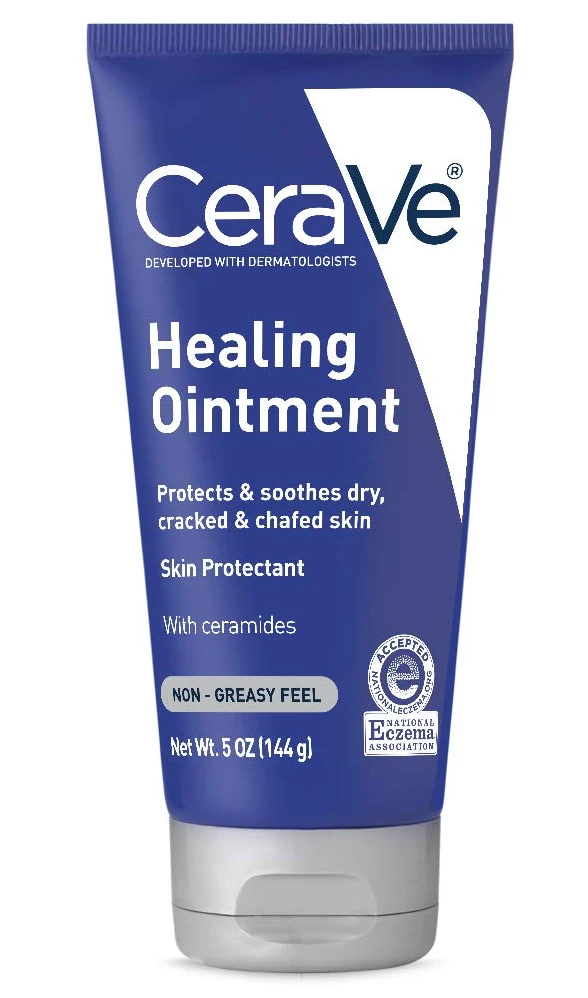 5
CeraVe Healing Ointment
CeraVe Healing Ointment addresses extremely dry and bothered skin with a mix of ceramides, cholesterol, and vitamin E to soften and repair the skin. The 46.5% petrolatum base acts as a moisture sealer, hindering transepidermal water loss, so there are fewer chances of dehydration. Because it may feel a bit heavier, we suggest you apply this ointment at night, allowing your skin to recover in synergy with the natural skin's repairing process during Zzz.
---
6
Ren Evercalm™ Overnight Recovery Balm
This is the perfect repairing balm for those who crave clean formulas. Ren Evercalm Recovery Balm works the night shift to bring back your healthy skin with jojoba and sunflower oil complex, both known to protect and repair the barrier intensely. We also like that it's rich in olive glycerides, meaning it carries actives into the skin easier for enhanced benefits. The lightweight balm-like texture feels pampering to layer on, is never heavy, and makes you wake up to smooth, energized skin.
---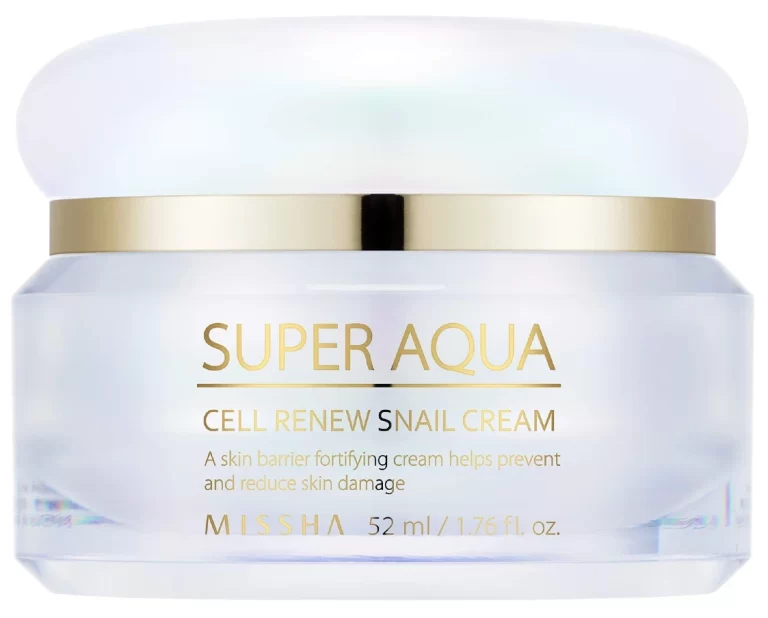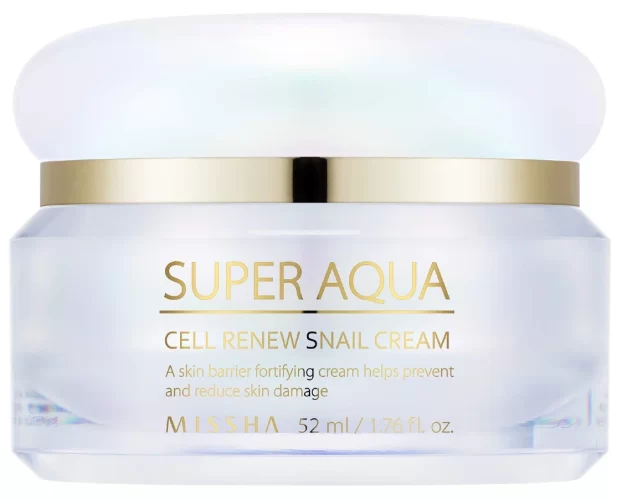 7
Missha Super Aqua Cell Renew Snail Cream
Snail mucin is a staple in K-beauty, ideal for enhancing collagen production, speeding up healing while protecting the skin, and this cream has 70% of it. Yes, this makes it the best repairing cream that restores damaged skin and reduces aging signs while imparting a ton of moisture. The gel-light texture absorbs instantly, leaving behind visibly plump and dewy skin.
---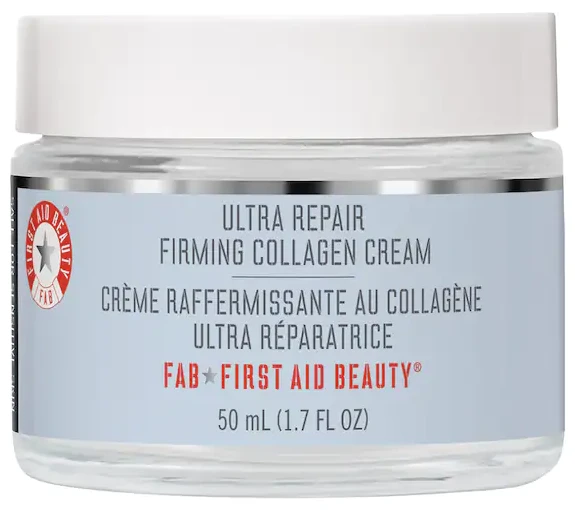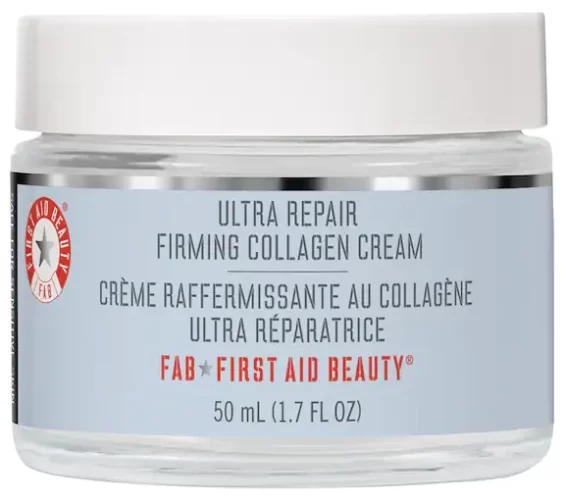 8
First Aid Beauty Ultra Repair Firming Cream
This formula leans on colloidal oatmeal, squalane, peptide, and ceramide to calm and relieve dry skin. Plus, it packs niacinamide and diamond powder to hydrate and gently resurface, bringing out the best version of your skin, smoother and softer. Because it feels a bit heavy, you may want to use First Aid Beauty Ultra Repair Firming Cream in your nighttime regimen and wake up to healthy, robust skin by morning.
---
Read next: 9 Products That Can Fully Repair Your Damaged Skin Barrier