Whether you've over-exfoliated your skin, spent too much time in the sun, or the winter winds wreaked havoc on your complexion, one thing you know: your skin barrier is in dire need of immediate repair. Yes, time is of the essence. Each passing day without taking action leaves your skin vulnerable to a host of daily aggressors like pollution and bacteria. Not to mention, a damaged barrier can cause discomfort, redness, and itchiness, making even the simplest of tasks—like washing your face—feel like a challenge. So, the faster you repair it, the better it is. How to do so?
To begin with, simplify your routine and cut down on the use of aggressive ingredients (think retinol and glycolic acid) until your skin recoups its resiliency. However, the real game-changer is adding a skin barrier repair product to your regimen and using it consistently. Read on as we've got the inside scoop on the best ones out there. We will also give you a breakdown of how to rebuild a healthy skin barrier.
Why is the skin barrier important, and how do you know when you need to repair and strengthen it
The skin is made up of three main layers, each having several sublayers with different roles. Commonly called the "brick wall," the barrier consists of fatty acids, ceramides, cholesterol, lipids, and protein layers, and it's the skin's uppermost layer that serves as a defense line against external aggressors. It also plays a key role in controlling transepidermal water loss, which is just a fancy way to say it reduces the amount of moisture that escapes through the skin.[1] Basically, this barrier is the gatekeeper to healthy skin, keeping water in and irritants out.
According to Board Certified Dermatologist Joshua Zeichner, MD, FAAD in New York City, "[the skin barrier] refers to the outer skin layer, and its ability is to protect you from the outside world. There are several conditions that can lead to skin barrier dysfunction, ranging from eczema to overwashing or even over-scrubbing. When your barrier is disrupted, the skin typically looks red, flaky, and is itchy. To help prepare your skin barrier, simply stick to a hydrating, gentle cleanser and use a moisturizer that contains skin-repairing ingredients like probiotics or ceramides."
What ingredients repair the skin's barrier?
When shopping for a skin repair product, you should look out for replenishing ingredients similar to those found in the skin barrier, as well as ingredients that reduce inflammation and increase moisture, like these:
Lipids: These are the fats and oils that form the skin's barrier and help to hold the cells together and prevent water loss. The best examples are ceramides, cholesterol, fatty acids, and phytosphingosine.
Peptides: They're short chains of amino acids that provide structural support to the skin and help to maintain its strength. 
Natural moisturizing factors (NMFs): These are compounds found naturally in the skin that attract water and increase hydration. Examples include urea, amino acids, and hyaluronic acid.
Probiotics: Probiotics accelerates the recovery of skin barrier function by inducing the production of healthy ceramides and reducing inflammation.[2] You should especially count on them if you have acne-prone skin, as probiotics help balance your gut and skin microbiome, reducing breakouts.
Keep in mind that most barrier repair products contain emollients, which tend to be heavy and weigh down the skin. Hence, they're best to use in your PM routine. Using your product at night also allows it to support the natural skin's restoring process, which happens while you sleep.
Moreover, because a broken barrier is likely to lose moisture at an accelerated rate, consider putting occlusive ingredients on your radar as well, especially if you're dealing with a dehydrated complexion. Occlusives, like squalane, shea butter, and dimethicone, create a physical barrier on the skin's surface to lock in water and reduce its evaporation.
The best skin barrier repair products
We combined hours of research to bring you a comprehensive list of the best skin barrier repair products. To compile this list, our team has sifted through hundreds of products to evaluate their amount of barrier-strengthening ingredients, anti-inflammatory properties, as well as their soothing and moisturizing effects. We then looked at the reviews from customers, particularly those with sensitive skin, to see how they reacted to the product. After the whole process, we landed on these products to give you the best in the show and provide you with only the top performers.
---
SkinCeuticals Triple Lipid Restore 2:4:2
We've sung the praises of this standout repeatedly and will continue to do so because it is just that good. The rich formula has an optimal concentration of ceramides, cholesterol, and fatty acids to refill cellular lipids and support the skin barrier function. Despite how whipped this cream may appear to be, it has a lightweight and fast-absorbing texture that never leaves you with a sticky or greasy feeling. In fact, its emollient consistency gives the skin an instant comforting sensation that feels super-pampering. Although it's on the pricier side, a little goes a long way with this one, so it's likely to last a while—most reviewers note it lasts between four to six months. P.S.: Allow the cream to melt between your fingers before slathering it across the face for the best results.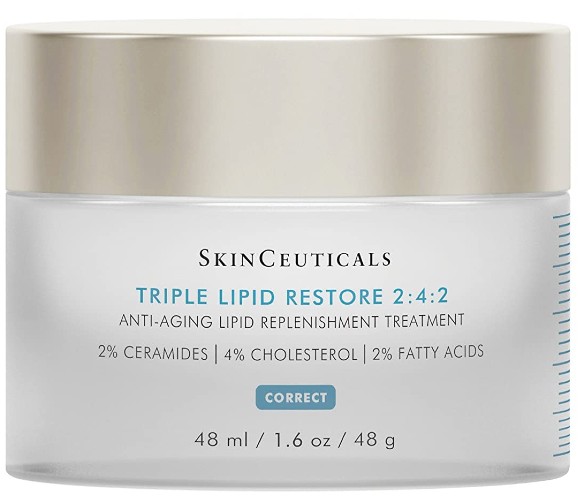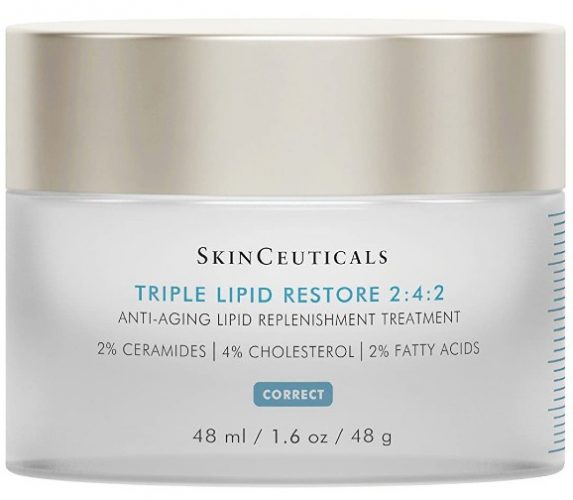 ---
Avène Cicalfate Restorative Skin Cream
This dermatologist-recommended formula relies on protein-rich postbiotics, encouraging the skin to repair itself and reduce discomfort in as little as 48 hours, per the brand's claims. To further promote an optimal environment for skin barrier recovery, the cream is loaded with a potent blend of minerals, including copper, magnesium, and zinc, which has proven to spur collagen and elastin growth and encourage tissue regeneration.[3] Plus, it's made in a base of Avène Thermal Water which is super-rich in minerals, so expect immediate relief.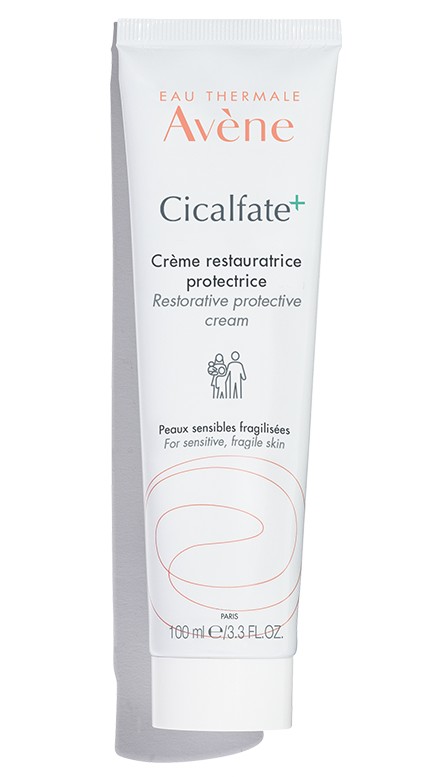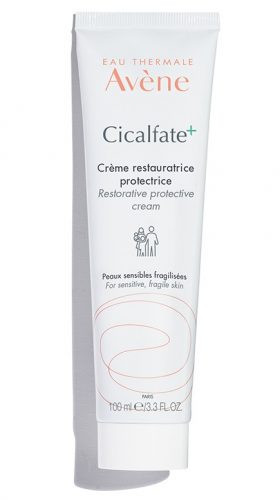 ---
La Roche-Posay Toleriane Hydrating Face Cleanser
Sure, a cleanser alone won't repair your barrier, but using the wrong formula can work against you. What you need is a minimalist formula that cleanses the skin effectively without stripping it, like this one. La Roche-Posay Toleriane Cleanser not only skips sulfates and fragrances that may bother your complexion but it's packed with ceramides and niacinamide to help maintain your skin's barrier integer.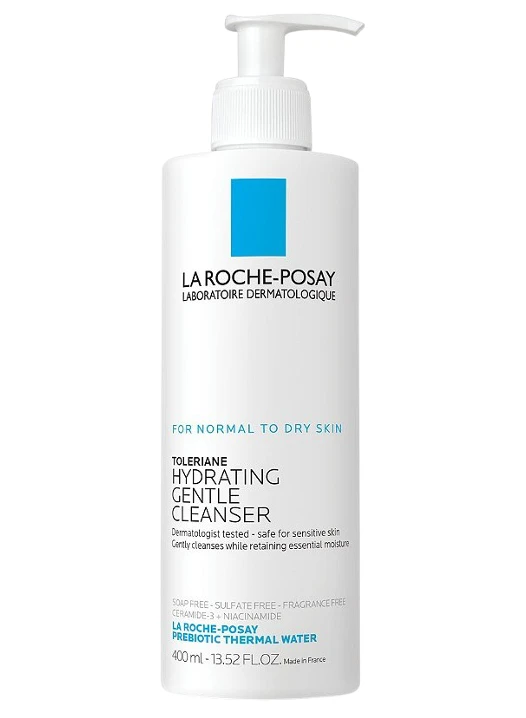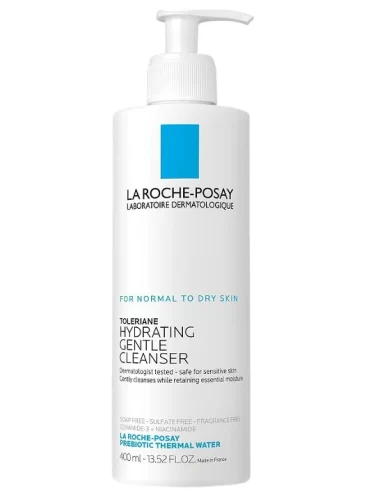 ---
Ole Henriksen Strength Trainer Peptide Boost Moisturiser
Peptides are short chains of amino acids that build collagen and elastin, the essential proteins that help uphold the skin's structure and elasticity.[4] This skin-repairing moisturizer is packed with whopping eight peptides and an array of other barrier-strengthening ingredients, such as amino acids, fatty acids, ceramides, and hyaluronic acid. Yes, this means it does a seriously damn good job of reinforcing your barrier, boosting elasticity, and relieving dryness. And don't worry, it doesn't contain artificial dyes; its pink tint comes from vitamin B12, a humectant that attracts moisture into the skin. We also love that it's non-comedogenic, so it won't ever clog your pores, comes in a recyclable glass jar, and is vegan and cruelty-free.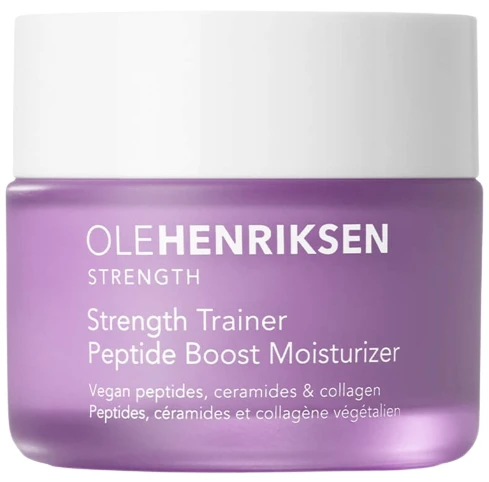 ---
Cosrx Balancium Comfort Ceramide Cream
The fact that this cream is made with 50% Centella asiatica says more than enough about its ability to repair and further protect the skin. Not only is it a great collagen booster, but this wonder plant also eases swelling and calms the skin, the reason you'll often find it in restorative formulas.[5] Additionally, the cream packs 1% ceramides to speed up barrier recovery while ensuring a comforting feeling. As you would have expected, the formula is made sans alcohol, parabens, fragrances, or anything that may disturb your already-sensitized skin.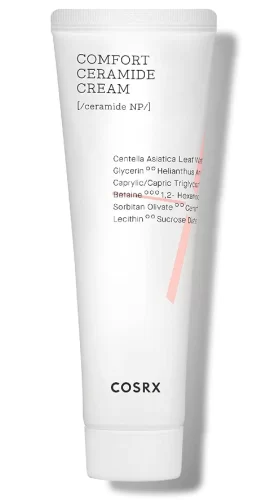 ---
Pyunkang Yul Calming Moisture Barrier Cream
Pyunkang Yul made one of the best barrier repair creams and one of the most affordable for sure. It packs all the good stuff to fortify the moisture barrier and restore hydration to the skin. For starters, five forms of hyaluronic acid pull water into the skin, Centella astiatica and tea tree soothe inflammation, and shea butter and squalane relieve itchiness. The cream also packs ceramide, which you already know is godsent for a damaged barrier. Its lightweight and watery texture makes it ideal for every type of skin and provides enough moisture to keep your complexion quenched even in winter months. At less than $10, it's an absolute bargain.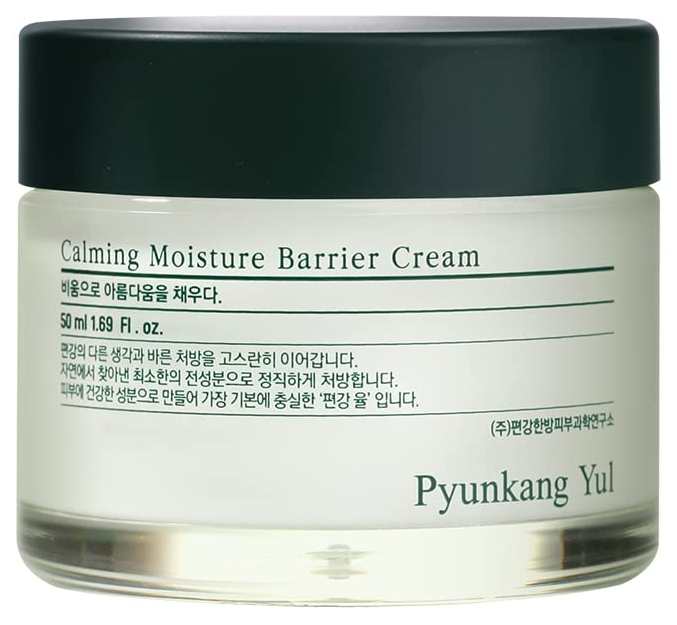 ---
CeraVe Healing Ointment
CeraVe Healing Ointment addresses extremely dry and irritated skin with a mix of ceramides, cholesterol, and vitamin E, all emollients with softening and barrier-repairing properties. Plus, it has a petrolatum base, an occlusive that acts like a moisture sealer and skin protectant. It's a really good product to have on hand for when you have a flare-up, whether from eczema, acne, or sunburn. One thing though: The ointment feels a bit heavier and greasy, so we suggest you apply it at night as the last step of your routine and use only a thin layer of the product and make sure you spread it evenly across the entire face.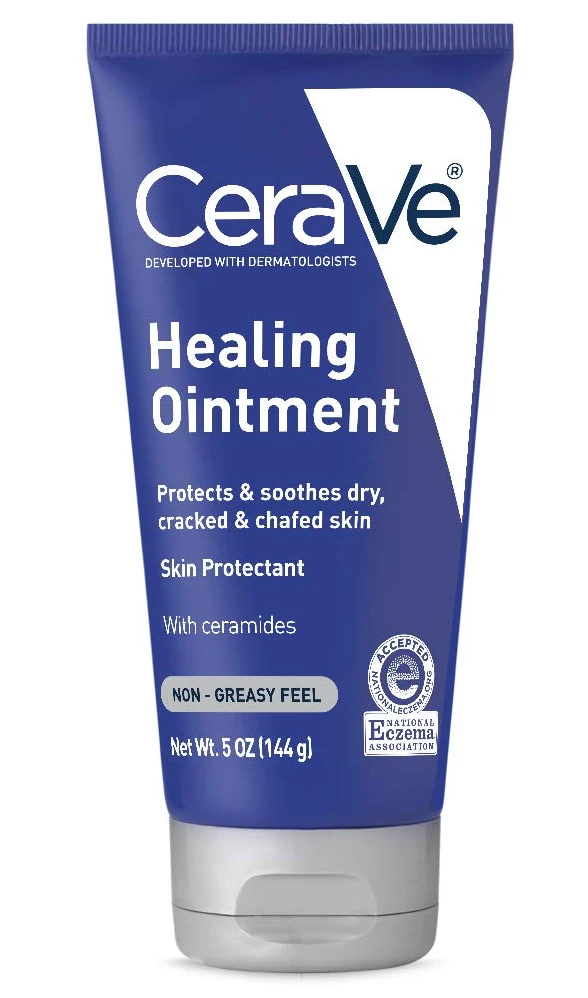 ---
Aveeno Calm + Restore Triple Oat Hydrating Serum
The star ingredient in this serum is oat extract, which has been classified as a skin protectant by the FDA.[6] Oat extract contains beta-glucans, a type of sugar molecule that can help improve the skin barrier by attracting and retaining moisture in the skin, along with other beneficial compounds such as antioxidants and anti-inflammatory agents. What's more, the formula is laced with soothing Centella asiatica to calm redness. Our only complaint about this serum is that the dropper applicator makes it challenging to get the product out of the bottle.
---
Neogen Probiotics Relief Cream
While this cream works great for everyone, it's particularly good for those with sensitive skin prone to acne. What's the secret ingredient, you ask? It's none other than probiotics. These little guys not only help repair your skin's lipid barrier, but they also work to balance out the good and bad bacteria, leading to fewer blemishes and a clear complexion. Plus, this cream is loaded with skin-identical ingredients like ceramides, cholesterol, and phytosphingosine, which all work together to support the natural barrier function. Better still, the cream provides the perfect amount of lightweight hydration that doesn't weigh down the skin thanks to the addition of squalane and hyaluronic acid.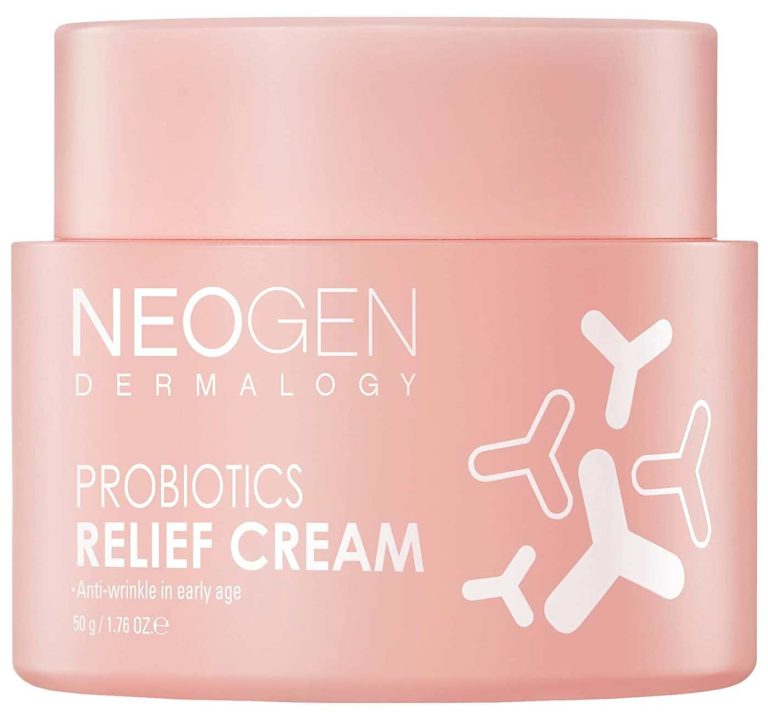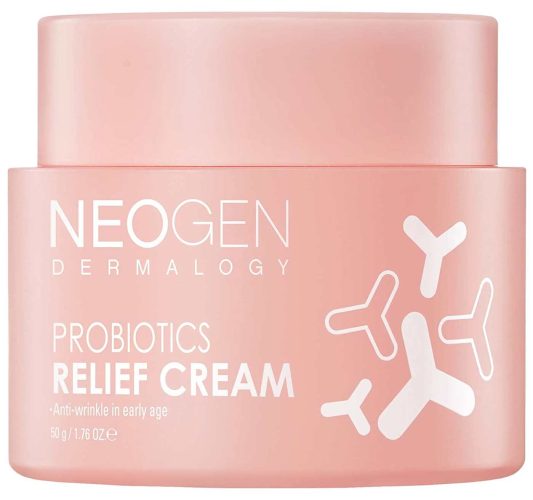 ---
Murad Daily Defense Colloidal Oatmeal Cream
If you struggle with eczema, you'll want to check out this cream. Thanks to 1% oatmeal, it provides instant relief and works tirelessly to restore healthy barrier function. Moreover, it contains shea butter, which softens rough patches and gives the cream a buttery consistency that your skin will be happy to be slathered in. You'll also love the sealed pump that keeps bacteria out of the mix and protects the ingredients from degradation, ensuring maximum potency and effectiveness.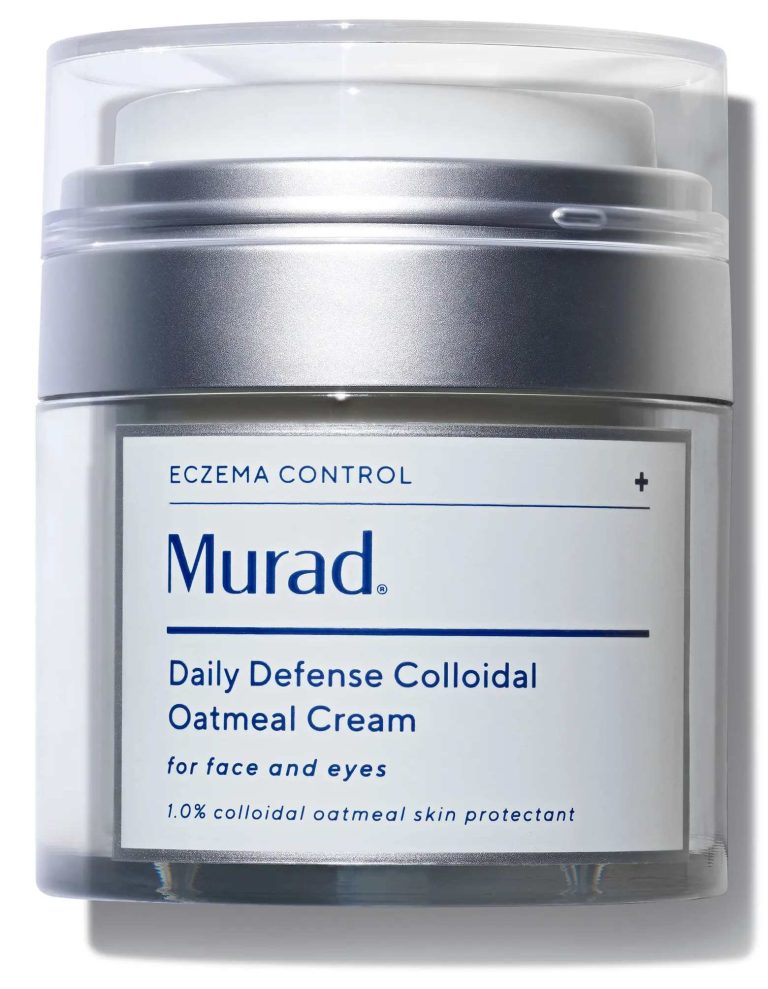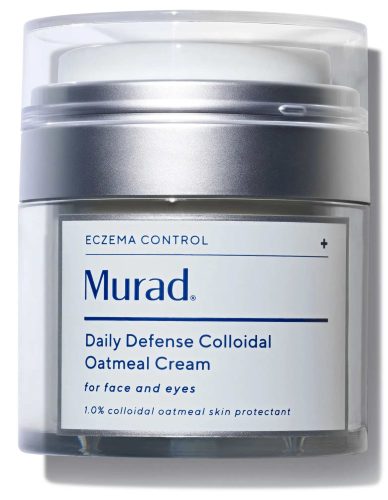 ---
Ren Evercalm™ Overnight Recovery Balm
Load up on this recovery balm come bedtime. It feeds the skin with a blend of lipid-rich olive and almond oils, supporting the skin to rebuild a stronger and healthier barrier. There's also rice starch, which has a soothing effect that helps reduce redness and inflammation. And the best part? The comforting balm does all the hard work while you sleep so that you'll wake up to revitalized and more energized skin by morning.
---
Glow Recipe Avocado Ceramide Recovery Serum
You know the saying, save the best for last. That said, Glow Recipe Recovery Serum is one of the best products to repair the skin barrier and reduce redness thanks to a powerful complex of five ceramides. Yes, the formula is powered by not one, not two, but five of these barrier saviors, and what's really impressive is that they take the front of the ingredient list, meaning they're found in high concentrations to deliver transformative changes. The restorative effects are further boosted by avocado extracts, rice milk, and niacinamide. Now you know why this serum deserves a spot on your top shelf.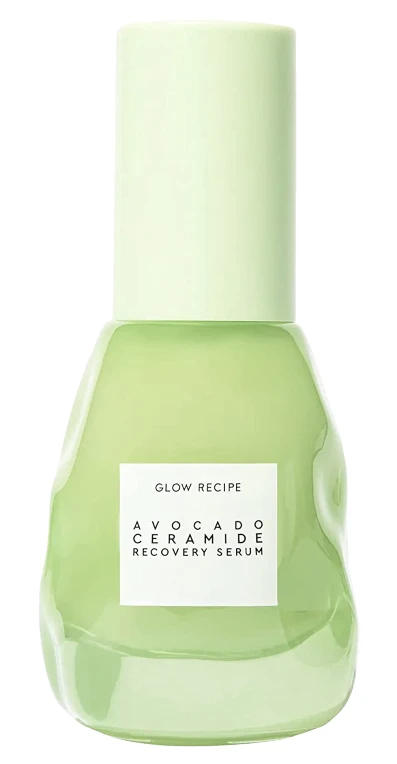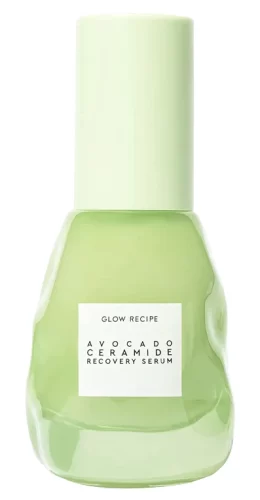 ---
Footnotes
Women's Concepts uses reliable sources, including dermatologists' insights, clinical trials, and scientific journals, to find accurate information and support all the facts shared in our articles. All statements and claims have clear and legit references. Read our editorial policy to learn more about our sources of information, our process of researching and fact-checking the content, and how our team strives to keep all articles updated, completed, and trustworthy.