The moment you feel your skin is susceptible to reactions and irritation, it might be about time you add one of the best skin barrier repair products to your skincare regimen. The protective barrier is like an infantry army meant to defend and protect against external damage while ensuring no resources are lost — water and fatty acids in this case. Thus, a product meant to repair your barrier should pack skin-strengthening ingredients, ones that help lock in moisture and block external irritants.
I've already talked about how to strengthen the skin barrier, but here's a short recap. The skin is made up of three main layers, each having several sublayers with different roles. Commonly called the "brick wall", the barrier consists of fatty acids, ceramides, cholesterol, lipids, and protein layers, serving as the first body's defense line against external foes. More than that, the barrier prevents transepidermal water loss (TEWL), hindering dehydration. A broken skin barrier leads to concerns like dryness, premature aging, sensitivity, and breakouts. Who wants that? Bah! I thought so.
Ingredients that can reinforce the barrier
Gee, I bet you're disappointed to hear the protective barrier can be so easily damaged. But here comes the good news: you can build up your skin barrier in no time with the right allies. The best barrier repair products are the ones that create a physical veil between skin and environment, shielding it against free radicals. Also, they should replenish hydration, strengthen the skin and trap moisture.
Squalane, fatty acids, ceramides, peptides, hyaluronic acid, shea butter, and coconut oil are ideal for a resilient barrier.
The best skin barrier restorative products
We rounded up the best skin barrier repair products you can use to reinforce and strengthen your protective barrier.
---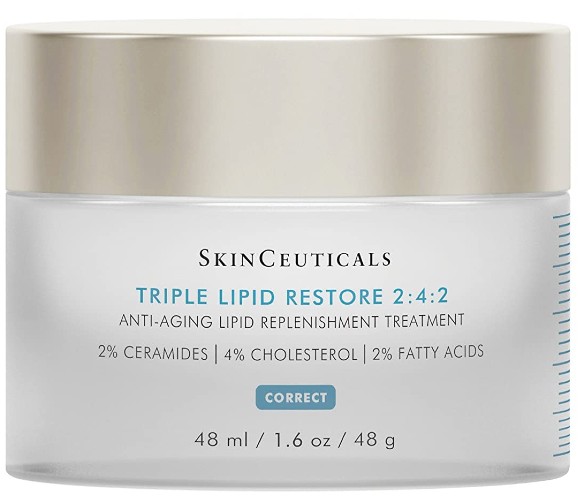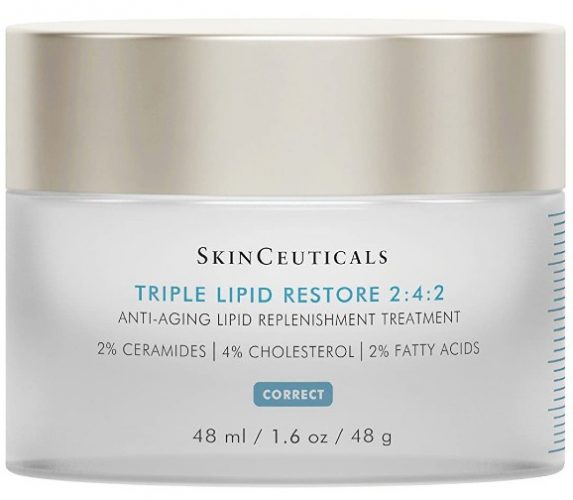 SkinCeuticals Triple Lipid Restore 2:4:2
It's easy to boost the barrier with this rich moisturizer. As the best skin barrier repair product, is made with 2% ceramide, 4% natural cholesterol proven to accelerate barrier recovery, and 2% fatty acids that replenish the structural integrity of lipids. On top of this trio, the moisturizer is made with an essential oil blend for a cooling (mint) and nourishing (lavender, rosemary) feeling.
---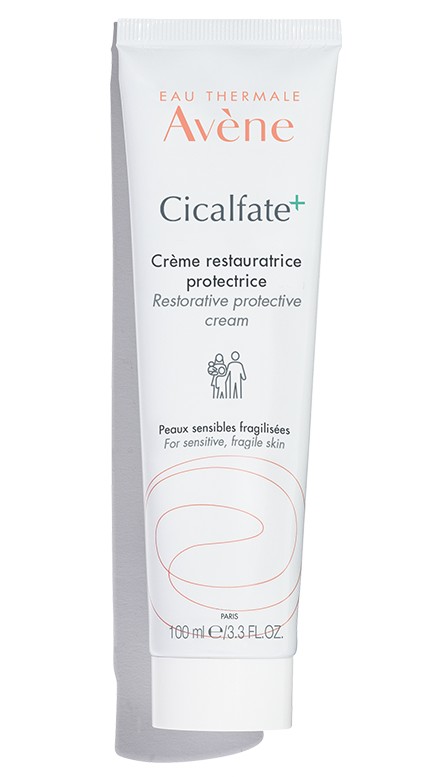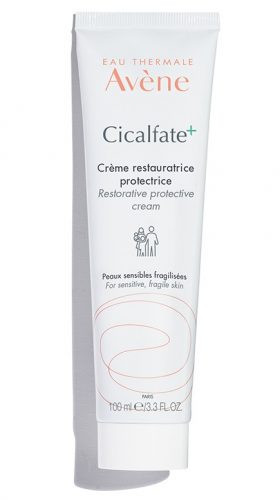 Avène Cicalfate Restorative Skin Cream
Apply this restorative cream twice daily to strengthen your barrier in no time. Formulated with postbiotic, rich in proteins to help skin restoration, a copper-zinc complex that promotes recovery, Avène Cicalfate Restorative Skin Cream promises to strengthen skin and protect against further damage. It's a go-to for whoever struggles with sensitivities, dermatitis, or eczema. Plus, it's made sans alcohol, fragrance, or parabens.
---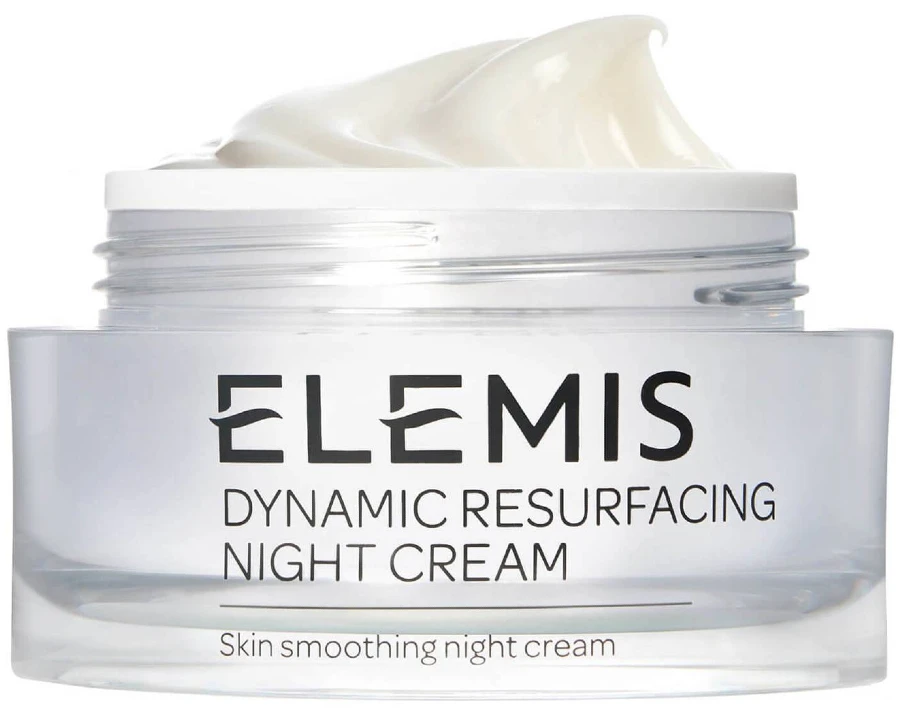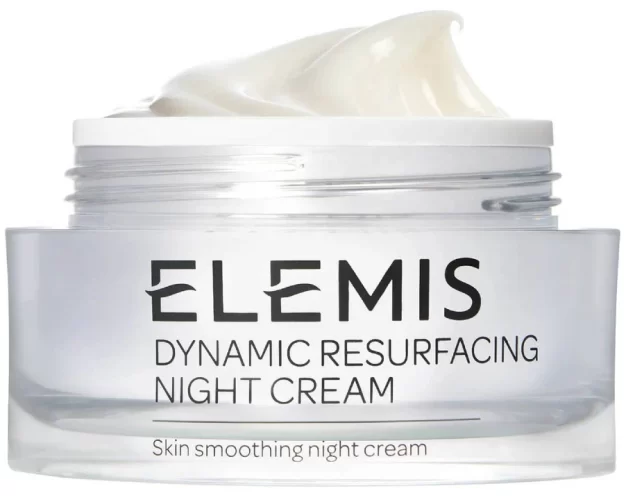 Elemis Dynamic Resurfacing Night Cream
If you're in search of a product that works the night shift to repair your barrier, look no further. The tri-enzyme technology encourages cell renewal, while the samphire plant and white truffle help support the natural microflora. That's not it: Elemis resurfacing cream is infused with glycerin, shea butter, rice powder, jojoba oil, and vitamin E, all known for their moisturizing benefits. You can hit the hay in peace, knowing you'll wake up to quenched, resilient skin.
---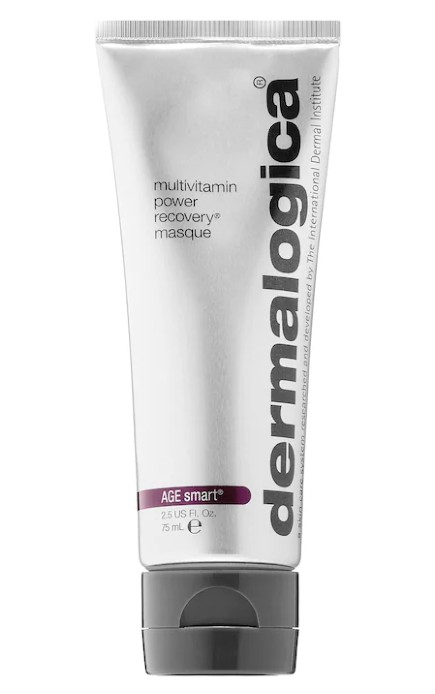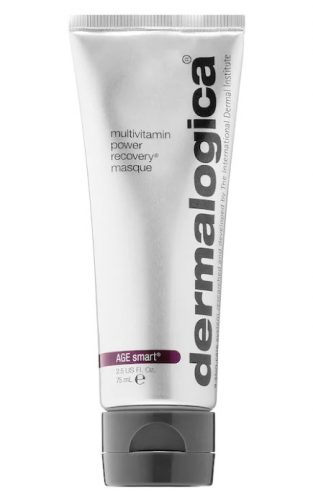 Dermalogica MultiVitamin Power Recovery Mask
This is a cult-favorite recovery mask filled with vitamins A, B5, E, and F that nourishes and reinforces skin, plus vitamin C to brighten and boost collagen. Additionally, the formula packs lactic acid to fight wrinkles and aging signs by gently exfoliating, while bursting hydration — yep, lactic acid is an exfoliant and humectant. Every time you slather on this mask, it infuses your complexion with potent actives that recover the barrier and protect it further. Just 15 minutes twice a week is enough to help your barrier regain its defensive role.
---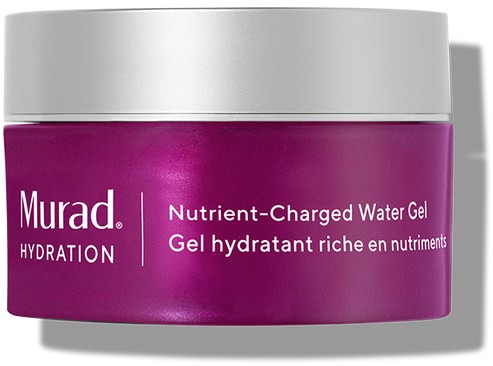 Murad Nutrient-Charged Water Gel
Three words describe this moisturizer: lightweight, plumping, repairing. It does all helped by vitamins, minerals, and peptides, the MVP blend of nutrient-infused ingredients that reinforce the outermost skin layer. Bonus: as one of the best skin barrier repair products, this moisturizer is spiked with ceramide, niacinamide, and amino acids. Oh, and it has a water-light gel texture that sinks in quickly for instant plumpness.
---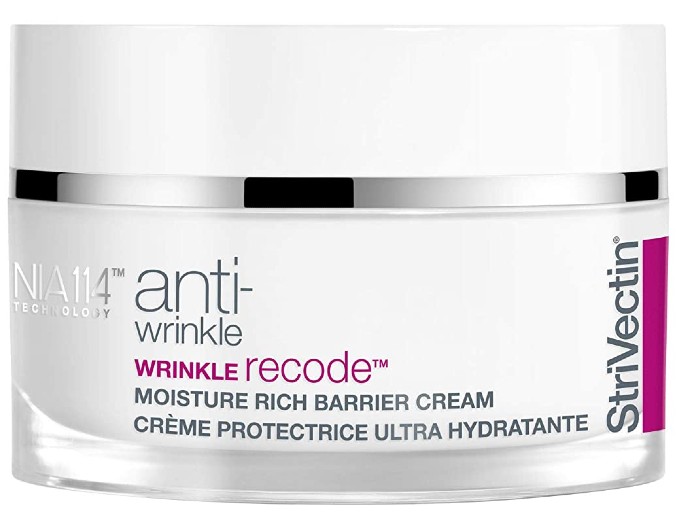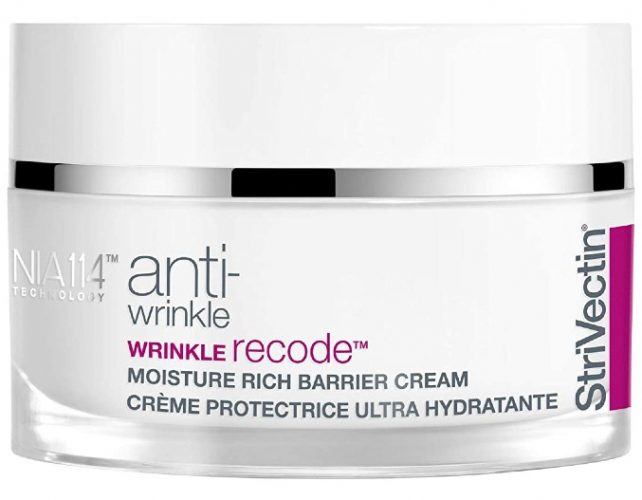 Strivectin Wrinkle Recode Moisture Rich Barrier Cream
Made with damaged skin in mind, this moisturizer has all it needs to be one of the best skin barrier repair products. Not only does it comfort skin and replenish moisture, but it also works to diminish fine lines, wrinkles, and redness for sublimely soft, even, and radiant skin. The helpers? Peptides, squalane, shea butter, hyaluronic acid, niacinamide, fatty acids, ceramides, and a mingle of plant extracts. It's the missing piece to your forever-expanding skincare routine if you want strong skin.
---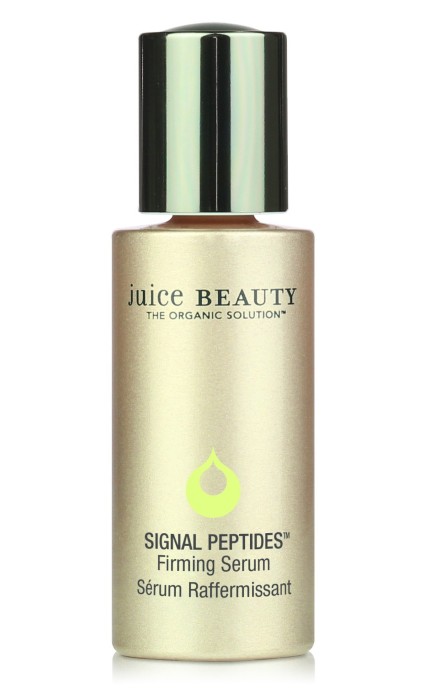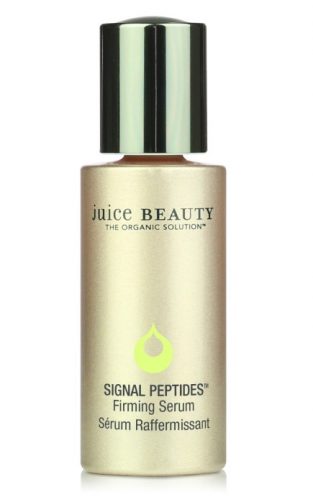 Juice Beauty Signal Peptides Firming Serum
If you're into organic skincare, this serum might be the one for you. It addresses skin that lacks firmness and elasticity, with rice peptides, plant-derived hyaluronic acid, and plant lipids to boost hydration and protect the skin. In plus, it's filled with shea butter, vitamin E, and an organic oil blend to nourish. Moreover, the antioxidants protect skin against free radicals, preventing further damage — that's what we call a win-win.
---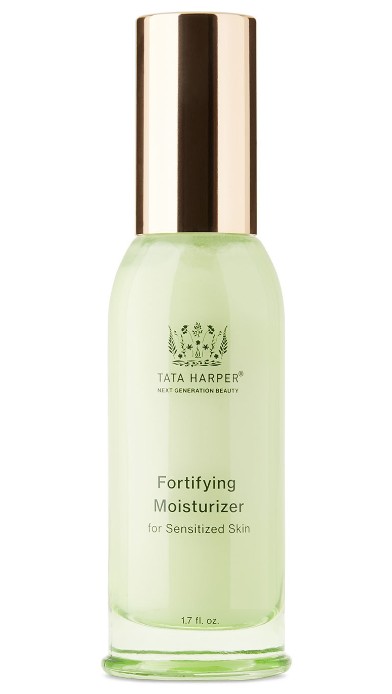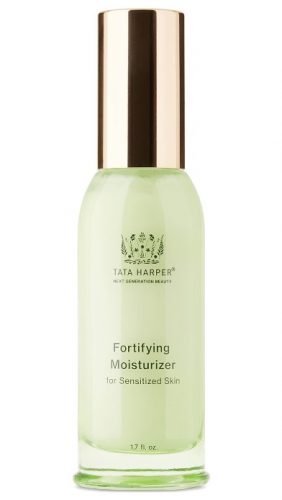 Tata Harper Fortifying Moisturizer
Tata Harper Fortifying Moisturizer is another vegan formula meant to protect your complexion while being clean and healthy. Delivering a cocoon-like barrier, the moisturizer fortifies and hydrates, while defending against further damage. The silky formula is filled with shea butter, squalane, and a mix of oils and plant extracts that nourish and reinforce the defensive barrier. There's more: its silky texture goes on smoothly, providing immediate nourishment while it's absorbed faster than a fighter jet. Definitely the best barrier repair product for organic skincare lovers!
---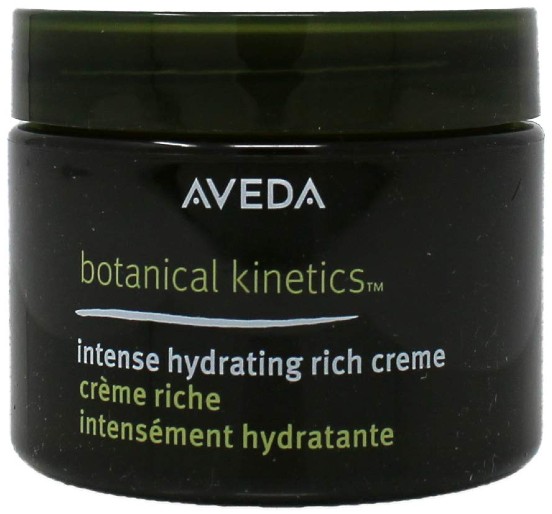 Aveda Botanical Kinetics Hydrating Rich Creme
With a velvety, rich texture, this cream delivers energy, moisture, and healthy nutrients. From caffeine, algae extract, palm oil, cupuaçu butter, and hyaluronic acid to salicylic acid, this moisturizer has it all to replenish moisture reserve and help recharge skin cells. Really, it doesn't need more of a presentation; it's terrific!