If you're grappling with tiny bumps and dry patches on your skin, you know the struggle of finding a product that hydrates and softens while tackling the problem head-on. Well, urea does just that, and creams containing this ingredient are the go-to for a wide array of concerns related to dry and bumpy skin, such as eczema, keratosis pilaris (chicken skin), and psoriasis. We've put together a list of the best urea creams and give you the scoop on everything you need to know to find the right product for you.
What is urea?
Urea, also called carbamide, is a compound naturally found in the skin that forms what is known as the natural moisturizing factor (NMF). As a component of the skin, urea supports the barrier function and draws water to the skin cells. It serves a dual purpose as both a humectant (moisturizer) and keratolytic agent (exfoliant). Ingredients with keratolytic properties break down keratin and exfoliate the outer layer of the skin, which in turn slough off dead cells, reduce dry, rough patches, and smooth out tiny bumps. Humectants, on the other hand, draw moisture and provide hydration to the surface layer to combat dryness.
Yes, it's true that urea can be found in urine. But don't worry, your favorite urea creams won't make you smell like a bathroom. The urea used in skincare products is actually a synthetic version.
What are the benefits of urea creams?
Urea creams provide different benefits and target different skin concerns depending on the concentration. Low concentrations of urea (<10%) work best to moisturize dry skin, soften rough patches, and promote a healthy barrier, and they're safe enough to use on the face. Urea in higher doses (>10%) has peeling effects and addresses conditions such as thickened skin, cracked heels, eczema, and psoriasis. It's also one of the best treatments for keratosis pilaris, a condition caused by excess keratin. However, high doses of urea should not be used on sensitive areas like the face.
What concentration of urea is best?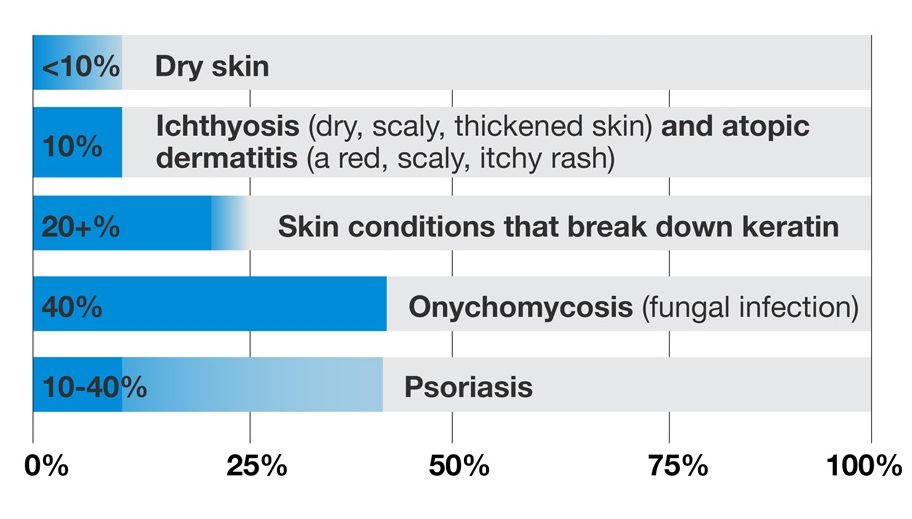 According to acne.org, the best concentration of urea are:
1-10% for dry and rough skin
10% for dermatitis and thickened, itchy, and bumpy skin
20% for conditions that break down keratin, like keratosis pilaris
40% fungal infection and cracked heels
10-40% for psoriasis
---
Best for psoriasis
CeraVe Psoriasis Moisturizing Cream
True to its name, this urea cream addresses the signs of psoriasis (and dermatitis). Whether you're dealing with itching, redness, flaking, irritation, or a combination of these, CeraVe Psoriasis Moisturizing Cream has got you covered. And you can use it from head to toe. In addition to a hefty dose of urea and three ceramides that repair and hydrate the skin, the formula also includes 2% salicylic acid. This beta-hydroxy acid exfoliates and encourages flakey patches to shed off, reducing scaling altogether. Plus: The pump applicator makes it incredibly easy to dispense the product while ensuring the formula remains intact and protected from bacteria.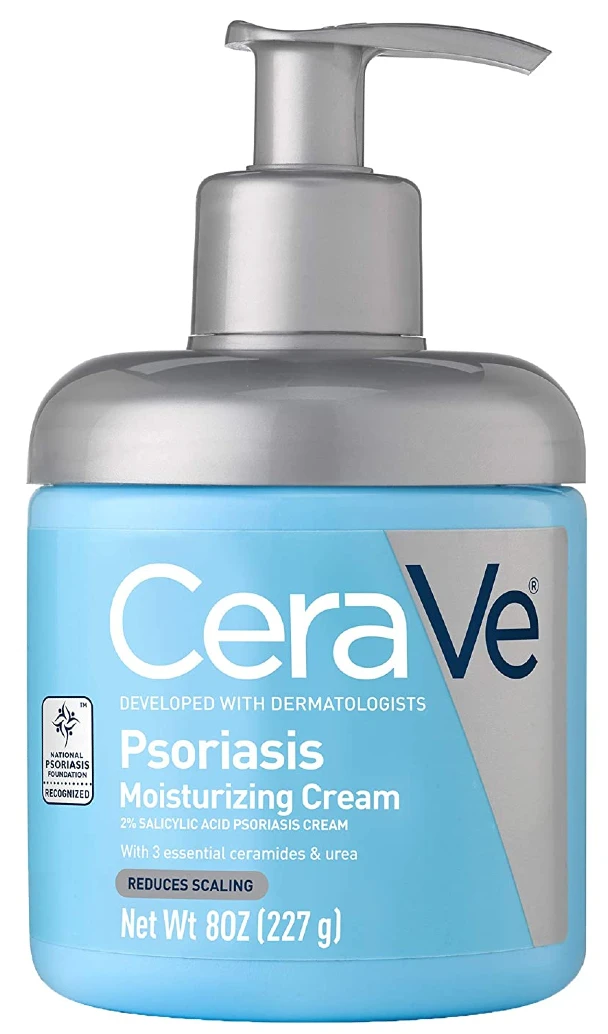 ---
Best for keratosis pilaris
Isdin Body Lotion Uradin10
According to Isdin, this body lotion reduces dryness and itching after one month. Ten percent urea, avocado oil, and shorea butter make the lotion score incredibly well at amping up moisture levels and restoring the skin's protective barrier—all without feeling heavy or greasy. To maximize effectiveness, make it a habit to apply it every day on damp skin all over your body right after you hop out of the shower. P.S.: It's worth highlighting that derms recommend this product for keratosis pilaris—the condition that causes small bumps on the skin that look like chicken skin.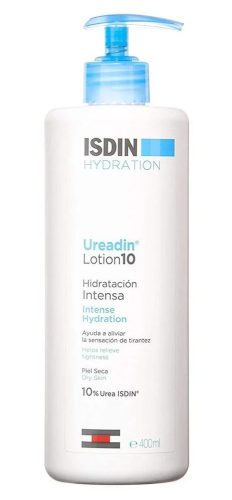 ---
Best for hydration
Eucerin UreaRepair Plus 10% Urea Lotion
This specially formulated lotion is designed to address the specific needs of parched skin by providing the essential ingredients it craves. With a high concentration of urea, ceramides, and other natural moisturizing factors (NMFs), this lotion gets to work immediately, offering much-needed relief and intense hydration. It's like a refreshing drink for your skin that provides benefits that last for up to 48 hours, giving you long-lasting comfort and moisturization. Moreover, the lotion is suitable for mature skin and those dealing with psoriasis and keratosis pilaris.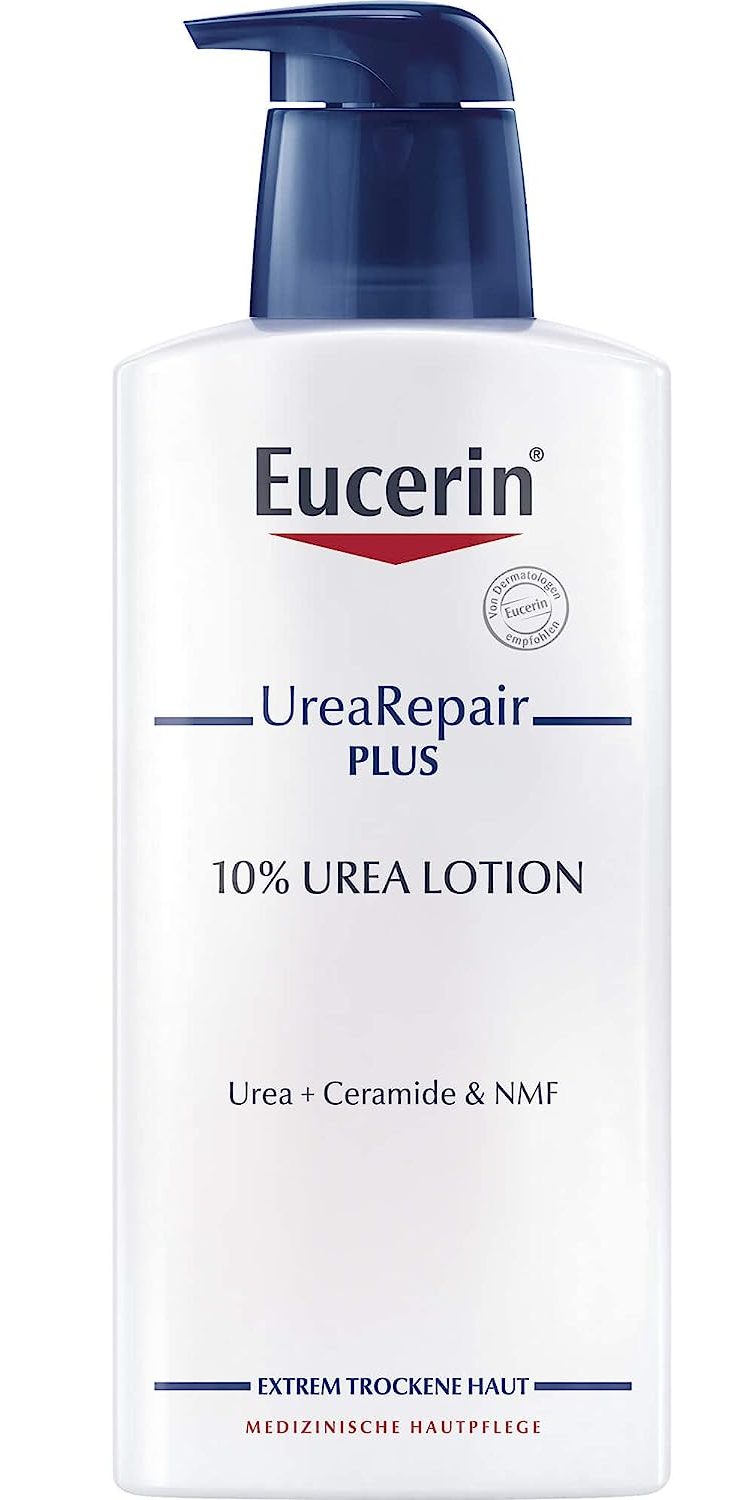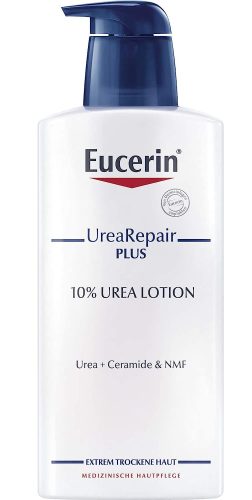 ---
Best for daily use
Cetaphil Daily Smoothing Moisturizer
This moisturizer steals the show with a whopping 20% urea—the highest concentration among the options in this list—addressing a bevy of signs of skin sensitivity. Be it dryness, roughness, redness, or a weakened skin barrier, Cetaphil Daily Smoothing Moisturizer tackles them all. It gets even better. It's formulated sans fragrance and is non-comedogenic, so you can confidently use it not just on your body but also on your face. However, doing a patch test beforehand is always a good idea.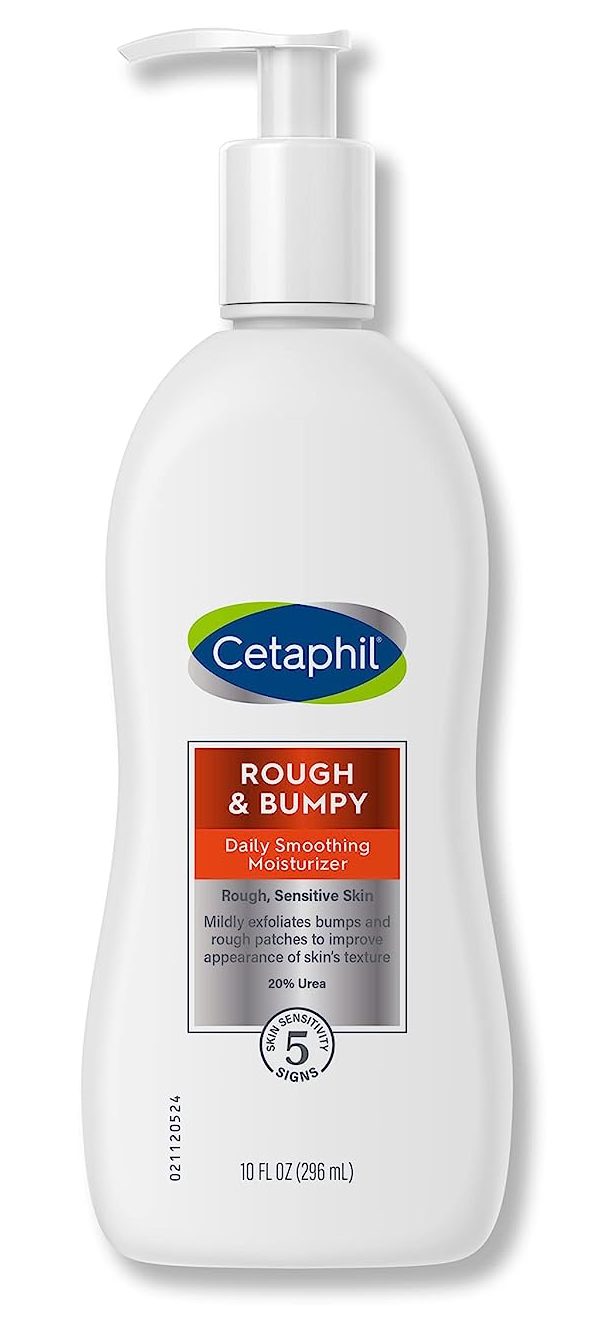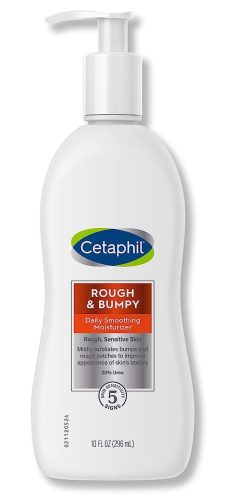 ---
Editor's choice
The Inkey List SuperSolutions 10% Urea Moisturizer
If you're looking for an affordable and highly effective solution for your dry and rough skin, The Inkey List has once again hit the mark with this moisturizer. Although a little thinner than a cream, the formula doesn't sacrifice hydration, thanks to a complex of urea, safflower oil, and squalane that deliver 48-hour moisturization. Adding to its prowess is the inclusion of colloidal oat, an FDA-approved skin protectant renowned for its ability to soothe irritation and alleviate rashes.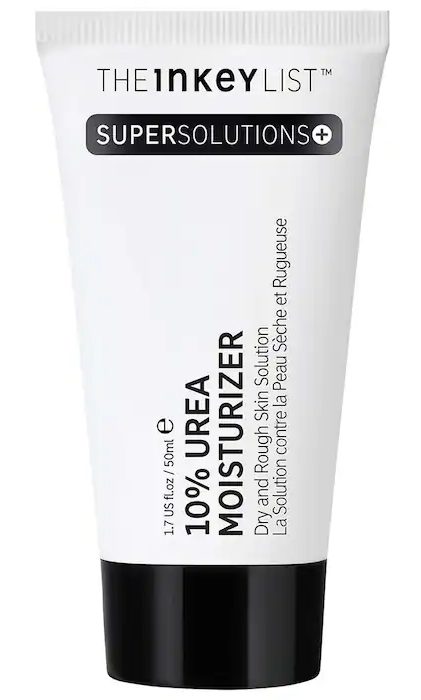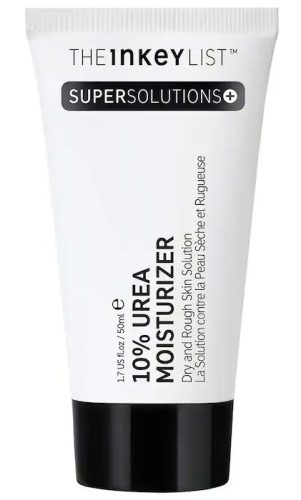 ---
Best for sensitive skin
First Aid Beauty Ultra Repair Face Moisturizer
This face moisturizer contains some of the key ingredients you can find in other options in this list, such as colloidal oatmeal, squalane, shea butter, avocado oil, and ceramides—talk about a skincare dream team. This blend, coupled with urea and allantoin (a compound that moisturizes and provides mild exfoliation), creates a formula that delivers instant relief and adds a surge of rich hydration. All without peeling. And contrary to what you may have expected, the texture is light-as-air and instantly absorbed, which makes it perfect for daytime use. All in all, this is one of the best urea-containing creams for sensitive skin that suffers from a weak barrier.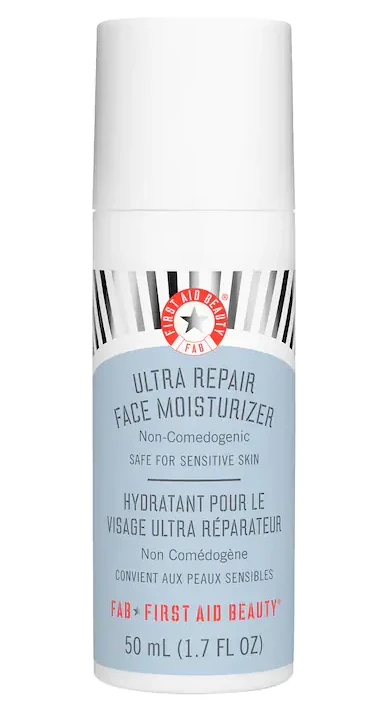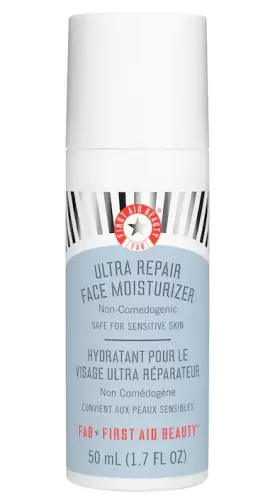 ---
Best for cracked heels
Ebanel Urea Cream 40%
Dryness doesn't discriminate, and it hits hard on areas like heels, hands, and elbows. That's where this cream comes in, ready to rescue your cracked heels and rough skin, kicking dead cells, calluses, and scales to the curb. How does it work its magic? With a hefty dose of urea, making up almost half the formula, and a 2% salicylic acid sidekick. This dynamic duo brings the moisture and exfoliation game to a whole new level. Just slather it on twice a day on the trouble spots (not for face use) for three weeks, and then tweak the frequency as needed to maintain the results.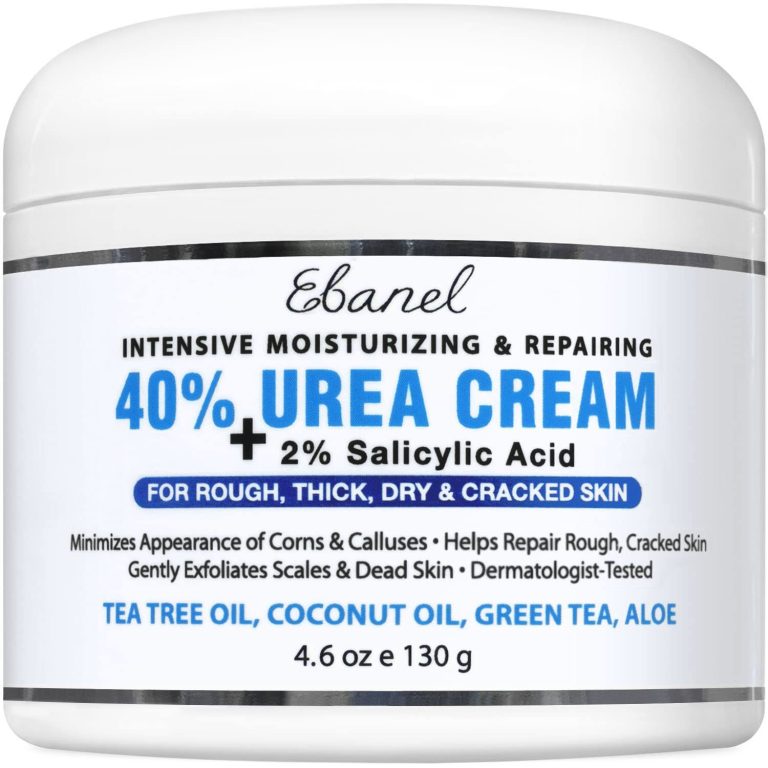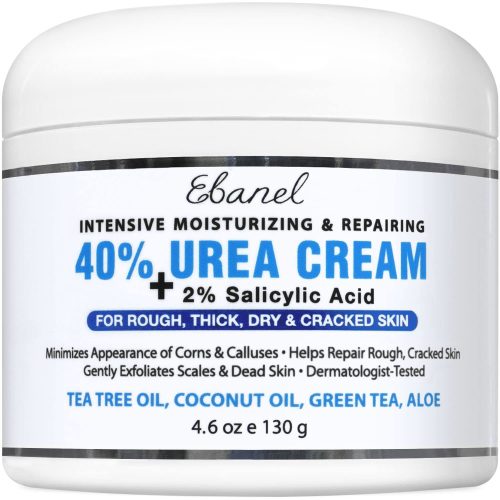 ---
What are the side effects of using urea creams?

Urea creams with concentrations less than 5% usually have minimal side effects, such as irritation, redness, or itching, which are rare and typically go away within a week. On the other hand, urea creams with concentrations higher than 10% can lead to more severe side effects, such as skin burning, stinging, or peeling. If you're experiencing rashes, hives, or swelling after using urea creams, it might be a sign that you're allergic to urea or other ingredients in the formula, and you should discontinue using the product immediately.

Is it safe to use urea creams daily?

It's perfectly fine to use urea cream daily. However, if you use a cream with more than 10% urea, do a patch test first and apply it once every other day for the first weeks to see how your skin reacts.

What concentration of urea is safe to use on the face?

It's generally recommended to use lower concentrations, typically around 2-10%, as the facial skin tends to be more sensitive.

Are urea creams suitable for sensitive skin?

Moderate concentrations of urea in skincare products are generally well tolerated and suitable for sensitive skin. These formulations can help restore the barrier function, which is often impaired in people with sensitive skin.

Are urea creams suitable for acne-prone skin?

Urea does not treat acne but can be an effective moisturizer for acne-prone skin. Urea creams restore hydration, strengthen the skin's barrier, and exfoliate the top layer of the skin, all of which can have beneficial results for acne relief.

Are urea creams suitable for rosacea?

Urea creams can be too harsh for rosacea-prone skin, so it's best to avoid them and opt for gentler formulas that don't contain exfoliating ingredients.