If you're scouring the internet for skincare articles about different ingredients, then chances are you're already familiar with vitamin C and glycolic acid. Used by themselves, they're wonderful. But used together — and in the right way — they can be extraordinary.
Vitamin C serums are an integral part of any well-rounded skincare routine. Known for their ability to brighten a dull complexion, fight free radical damage, and give a boost of sun protection alongside your SPF, vitamin C serums offer too many benefits to not be used.
Among chemical exfoliants, glycolic acid is one of the top contenders. It exfoliates the top layer of the skin to slough off dead cells and reveals the newer, brighter skin underneath. Thanks to its humectant properties, glycolic acid can also draw moisture to the skin and keep it hydrated, making it gentle enough for sensitive and dry skin.
Can you use vitamin C with glycolic acid?
We're all familiar with the skincare gurus who brag about their 7-step skincare routine where they skillfully layer this and that ingredient. And, while this may sound promising, for the majority of us, this is simply too much, and we risk doing more harm than good.
Unless you're using a product specifically formulated with both ingredients, then it's not recommended to use both vitamin C and glycolic acid at the same time. Using these two ingredients in the same routine will most likely cause inflammation, irritation, and you run the risk of worsening any skin concerns you already have.
How to use vitamin C
To get the most out of vitamin C, you should use a serum of at least 10-20% ascorbic acid, sometimes referred to as L-ascorbic acid. This is the most well-researched and potent form of vitamin C, giving you the best bang for your buck. You can find vitamin C in other skincare products aside from serums, but they generally don't have a high enough concentration to irritate when used alongside glycolic acid.
How to use glycolic acid
Glycolic acid is easily found in just about every type of skincare product, with concentrations ranging anywhere from 1%-20%. Cleansers and toners tend to have the lowest percentage, whereas serums, treatment pads, and peels have the highest. Take note, even products with a low percentage of glycolic acid can still cause irritation when used in conjunction with a vitamin C serum. That's why it's best to avoid any products containing glycolic acid while using vitamin C and vice-versa.
How to use vitamin C and glycolic acid together in your routine
For those of us who don't want to take a gamble with our skin, don't worry! We don't have to choose one over the other, we can simply alternate when we apply them. Here's how you can use vitamin C and glycolic acid together in your skincare routine to max out the results:
As you can't layer glycolic acid over vitamin C, you have to use these ingredients in separate routines, one for your AM routine and the other for your PM routine. Vitamin C is best used in the morning, whereas glycolic acid is more beneficial at night. This is for a couple of reasons.
During the day, our skin's vitamin C level is steadily depleted as it's used to fight free radicals and mitigate damage from environmental stressors, all things we inevitably face. By applying Vitamin C in the mornings, we build up our skin's defense in preparation for the rest of the day. Be sure to use it on freshly cleansed skin that's dry, as irritation can occur if your skin is still damp when you apply it. And by the way—don't let the fact that vitamin C helps protect against UV exposure lure you into false hopes that you don't need to wear sunscreen as well — you absolutely do!
At night, you're safe to use your products containing glycolic acid without fear of causing any irritation. Don't forget to cleanse your skin thoroughly of any makeup, debris, and buildup from the day, as this gives your skin a "clean slate" for the glycolic acid to go in and do its job. Follow up with a good moisturizer, and you're all set to wake up to soft baby skin.
If you still notice redness and irritation, don't worry. You may have to work your way up to daily use of vitamin C and glycolic acid or opt for products with a lower concentration until your skin gets acclimated.
Products with vitamin C and glycolic acid
There's one more way to use vitamin C and glycolic acid together — by applying a serum that blends both ingredients in a gentle formula. Simple, right? Here are some good options we recommend:
---
Murad Vita-C Glycolic Brightening Serum
Murad blended gold-stabilized vitamin C with glycolic acid in a super potent formula to support skin brightness and encourage skin resurfacing. On top of that, it's made with urea and amino acids to plump the skin and a mix of fruit extracts, all in a dual-chamber delivery system to boost efficacity.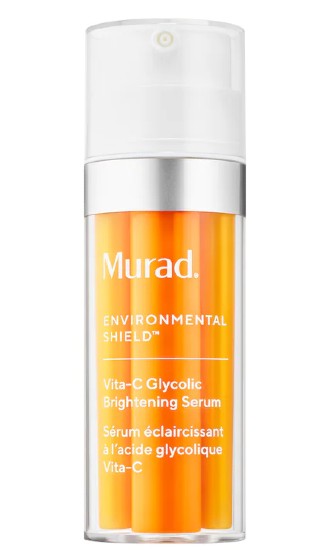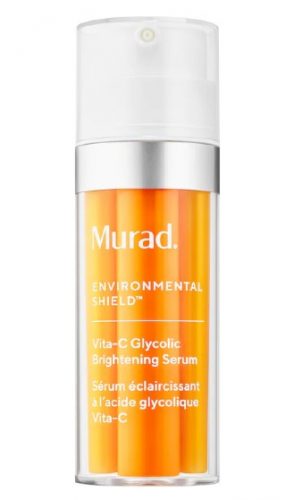 ---
Chantecaille Bamboo and Hibiscus Exfoliating Cream
If you're looking for an exfoliant with glycolic acid and vitamin C, you might want to consider this one. Chantecaille exfoliating cream includes a few sources of vitamin C, plus pure ascorbic acid, glycolic acid, bamboo powder, and papaya enzyme, all working to improve skin appearance and brighten it. With 78% natural ingredients, a rosewater base, it's your best vegan-friendly exfoliator pick.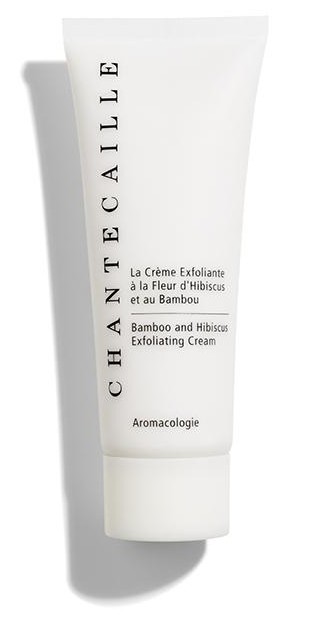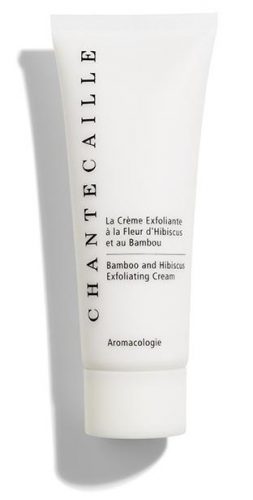 ---
Dr. Dennis Gross C + Collagen Mist
Dr. Dennis Gross C + Collagen is a refreshing mist that protects, hydrates, and revitalizes while bringing your skin to its best version. Besides ascorbic acid and glycolic acid, it also contains niacinamide and collagen for a smoother and radiant complexion. It's a gentle way to get the dose of your favorite ingredients every day.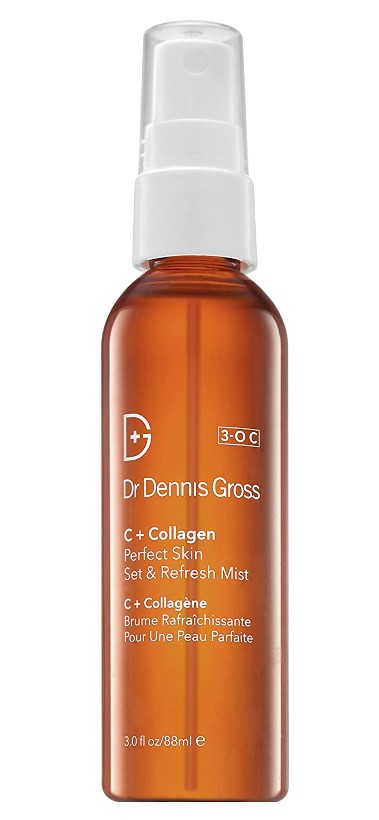 ---
Juice Beauty Exfoliating Mask
Juice Beauty's exfoliating mask is made entirely with certified organic ingredients and includes glycolic acid and a few sources of vitamin C.. Plus, the addition of malic acid and willow bark gives this mask even more powerful exfoliating effects, making a great product if you struggle with dark spots, discoloration, or uneven skin tone.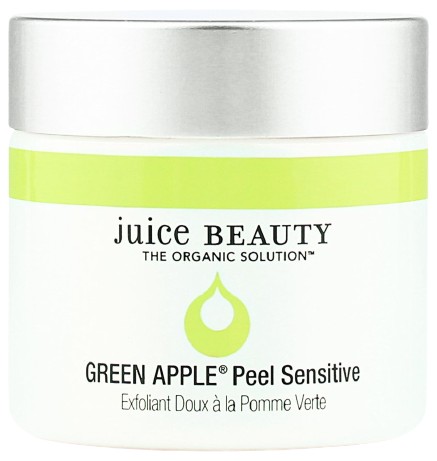 ---
To end
Are you a skincare freak in the making and looking to learn the right way to mix your favorite skincare ingredients? Our skincare dictionary is a great place to keep an eye on all ingredients and learn how you can use them to max out your beauty routine.