Murad is one of the first-ever doctor-developed skincare brands, founded back in 1989 by Howard Murad. These days, Murad is one of the most successful and popular skincare brands that create medical-grade products for each concern and skin type. All Murad products meet the highest safety, efficacy, and care standards you can expect from a science-backed brand. So if you're looking for the best Murad products to manage your skin concerns, you are in the right place!
Why choose Murad skincare products?
One of the strongest beliefs Dr. Murad has it's that skin looks beautiful when is healthy at a cellular level. Hence, the advanced formulas address total skin health, don't just focus on specific concerns.
"Skin is beautiful when it's healthy at the cellular level, so we create products with powerful hydrating ingredients that support the skin's barrier function to protect cells from environmental damage and dehydration while encouraging healthy cell turnover." – Dr. Murad
Besides the three decades of experience and huge success in the skincare field, there are way more reasons to pick Murad's best products. They're created with high-performance technologies and formulas to help you manage skin issues, from acne to dark spots, aging, and a broken skin barrier — Murad has a line for everything.
Not only Murad has an advanced formula for each skin concern covering all steps of a complete regimen, from cleanser to moisturizer and even supplements. Murad gives its customers virtual appointments. Yes, that's right, Murad offers 1-on-1 skincare and products advice, plus virtual skin wellness workshops where a well-prepared team of experts teaches you stuff and helps you understand skin better. It's all here.
Murad also encourages green practices. The brand uses small boxes for shipments, and they've also swapped PVC for PET, recycling containers, and encouraging their customers to do the same. Way to go!
Is Murad cruelty-free?
Yes, Murad is cruelty-free. The company never tests its products and ingredients on animals, neither their suppliers nor third parties. Petta-approved, Murad only tests on volunteer people. Awe-inspiring!
What are the best Murad products?
Explore below the best Murad products for each skin type and concern that'll actually make a difference.
Best Murad products for acne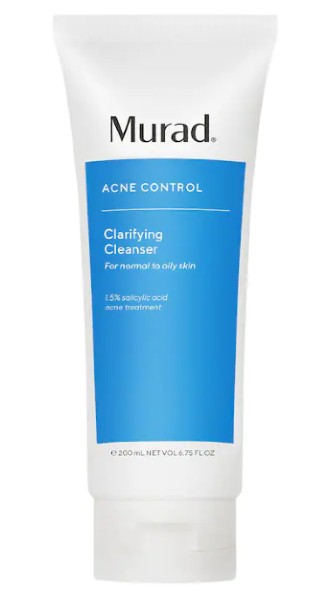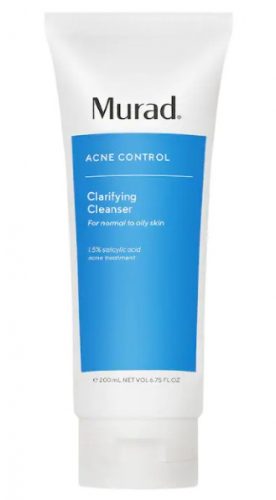 Murad Acne Control Clarifying Cleanser
This gel cleanser infused with acne-fighting ingredients is one of the best Murad products for acne sufferers. It contains two types of salicylic acid to cleanse pores in-depth and prevent future breakouts, plus vitamin C and corn starch extract to balance sebum. No, it won't dry your skin since it's filled with amino acids and a mix of non-pore-clogging botanical oils to nourish and moisturize. Also, it contains green tea extract, known for its purifying and calming effects. 
---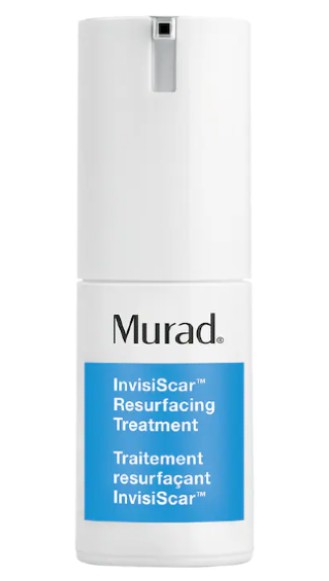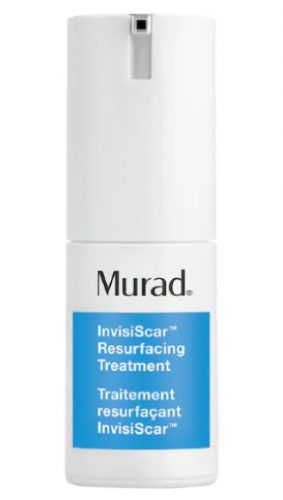 Murad InvisiScar Resurfacing Treatment
Almost everyone who struggles with breakouts (myself included) must fight scarring too. Rest assured, Murad made a product for that too! It's this resurfacing treatment, filled with a blend of acids to support the natural skin barrier repairing process, plus hydroxytyrosol (olive leaf acid ester) and pure vitamin C to reduce dark spots look and boost collagen, minimizing scars. By far, this is one of the best Murad products for acne.
---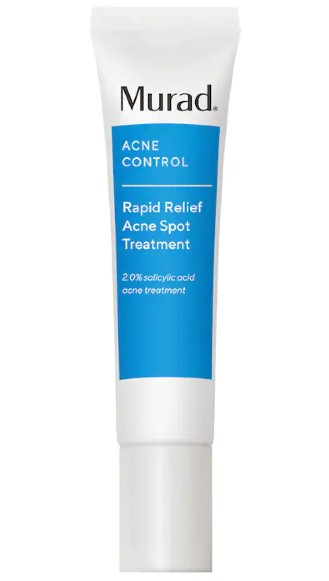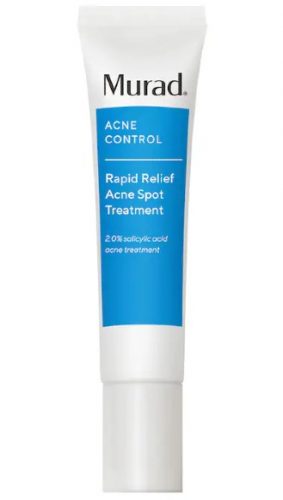 Murad Rapid Relief Acne Spot Treatment
Spot treat breakouts with another Murad product for acne — a strong formula that aids in reducing blemishes and redness in as little as four hours. The 2% salicylic acid exfoliates the skin and clears pores, while shea butter, witch hazel water, pine, thyme, and chestnut seed extracts soothe and reduce redness. As one reviewer says, You only need a dab and the pimple shrinks the same day of use.
---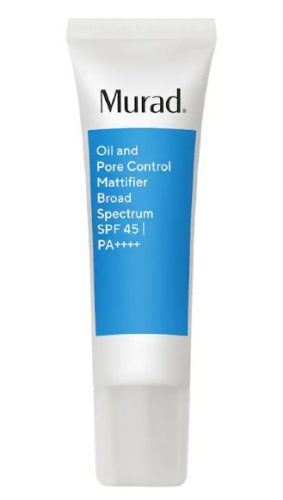 Murad Acne Control Mattifier SPF 45
Complete your AM routine with this Murad mattifying cream with UVA/UVB SPF 45. A bestseller product, it melts right down into the skin keeping it moisturized and sun-protected while feeling lightweight. The oil-trapping microspheres in its formula reduce shine by absorbing excess sebum for a matte look that lasts all day. Some ingredients worth mentioning are bark extract, retinyl palmitate, hyaluronic acid, zinc, oleanolic acid, urea, and amino acids. It works best for all skin types, including oily and sensitive ones. 
Best Murad products for dry skin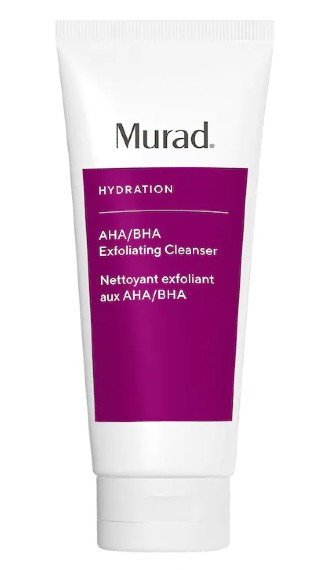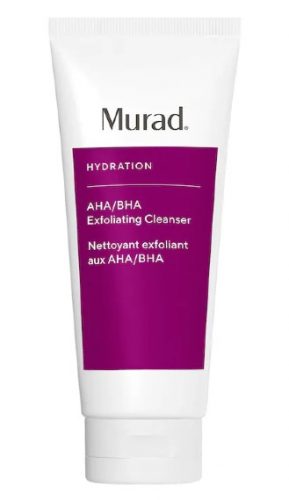 Murad Prebiotic 4-in-1 MultiCleanser
Two-three times a week, you can cleanse your skin with this Murad multitasker skincare product. It's a creamy cleanser that dissolves makeup and dust while providing the benefits of exfoliation. It does that helped by salicylic, lactic, and glycolic acids, while jojoba esters help minimize skin dryness, and sodium PCA boosts skin's ability to retain moisture.
---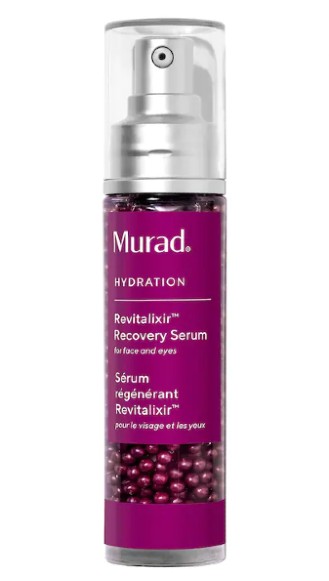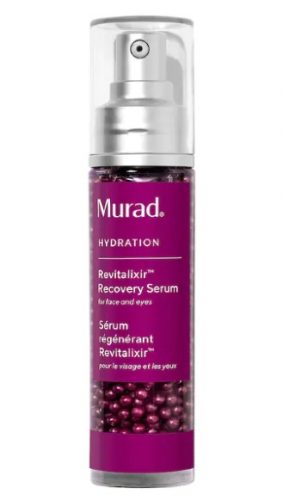 Murad Revitalixir Recovery Serum
One of the best Murad products for dry skin is this face serum, gentle enough to be used on the eye area too! The formula intends to reduce puffiness and dark circles look while softening the skin in no time. Niacinamide, hyaluronic acid, neuropeptide, caffeine, paracress extract, and cannabis sativa oil soften the skin instantly and help it recover its moisture level over time.
---
Murad Hydro-Dynamic Ultimate Moisture
Lock that serum into the skin and add some more hydration with this Murad hydro-dynamic moisturizer that works hard to restore the skin and bring back a healthy appearance. It quenches your thirsty skin with hyaluronic acid, coconut, shea butter, avocado, sunflower and olive fruit oils, urea, amino acids, and peptide to name a few. In the end, it's one of the Murad best sellers for a reason.
---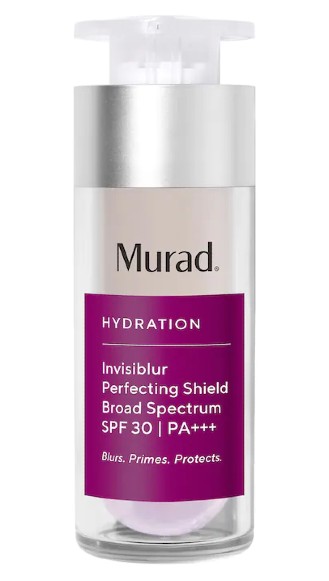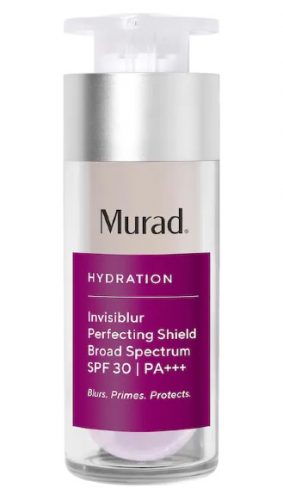 Murad Invisiblur Perfecting Shield
Follow up with this three-in-one treatment that blurs, shields against the sun with SPF 30, and primes for flawless makeup that stays. It's made with a mix of botanical extracts, among which mushrooms-derived peptide, cucumber extract, soybean oil, and sunflower seed. All work to restore elasticity and firmness while smoothening skin for an even texture, making it the ideal canvas for makeup application.
Best Murad products for aging skin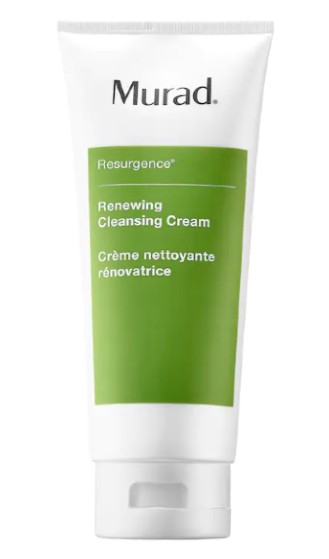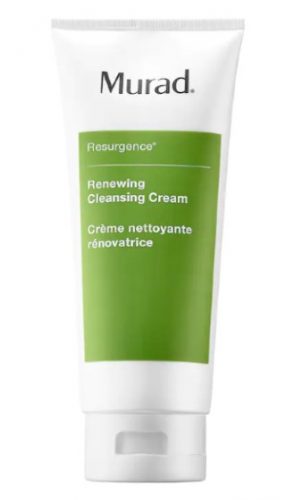 Murad Renewing Cleansing Cream
Remove sunscreen and other pollutants with this gentle creamy formula that cleanses without ever drying the skin. Murad Renewing Cleansing Cream got all it takes to replenish and protect the skin's natural moisture barrier and dissolve impurities at once. It contains apricot and starflower oils, a blend of lactic acid, peptide, and antioxidants to brighten and renew while fatty acids maintain skin moisture throughout the day. This Murad product is most suitable for balanced, combination, and dry skin.
---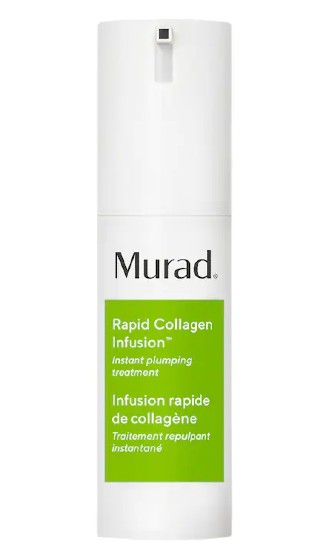 Murad Rapid Collagen Infusion
All you need now is this Murad collagen-infused serum that helps plump and smooth the skin for less visible fine lines and wrinkles. What makes it one of the best Murad products for aging skin? Besides the collagen amino acids, it's made with honey, peptide, fruit oils, hyaluronic acid, vitamin C, plus watermelon, lens, kelp, and apple extracts. These potent ingredients nourish the skin and defend it against free radicals, so it stays fresh and revitalized. Thus, if you're looking to get rid of wrinkles, this Murad product, which is suitable for all skin types, is for you!
---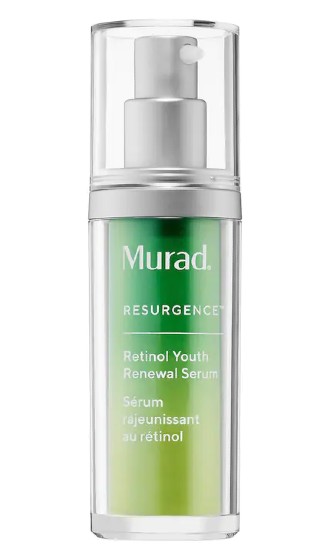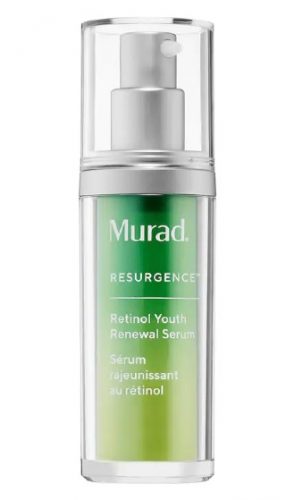 Murad Retinol Youth Renewal Serum
No doubt, Retinol Youth Renewal Serum is a cult favorite and one of the best Murad products for wrinkles. It combines two types of retinol and a retinol booster to fight fine lines and wrinkles. On top of that, it plumps the skin, keeps it moisturized, and fortifies the skin's protective barrier with ceramide, hyaluronic acid, squalane, amino acids, plus a blend of fruit and plant extracts. Finally, the serum works for all skin types, including sensitive and dry ones. 
---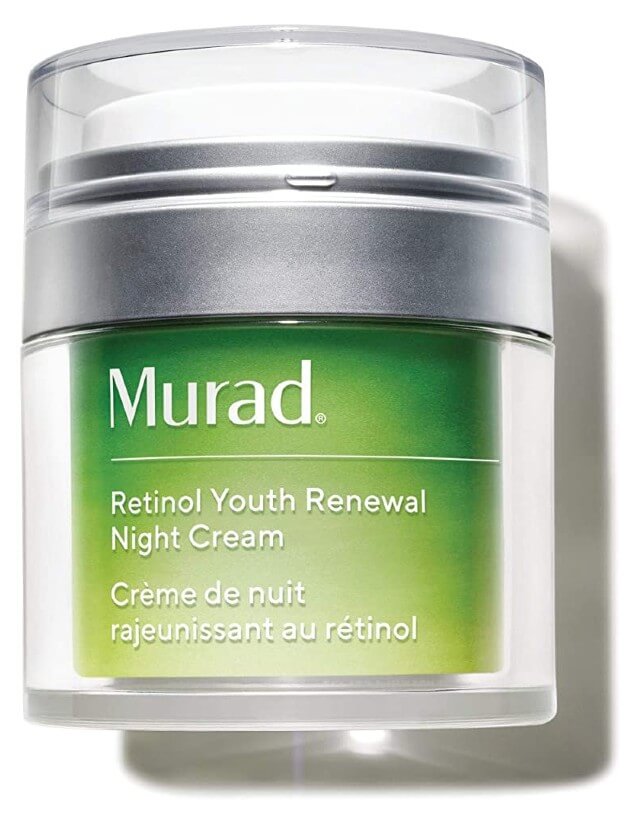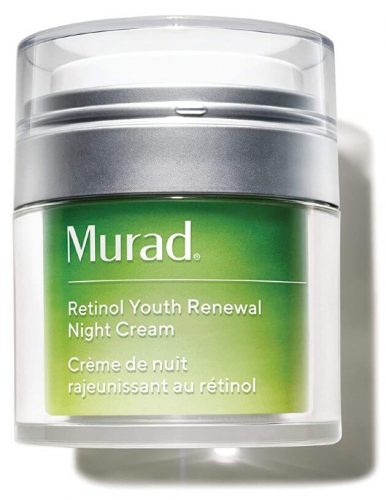 Murad Retinol Youth Renewal Night Cream
Finally, follow up with this moisturizer. Hailed a hero by skincare gurus in the know, thanks to its retinol tri-active technology, it minimizes aging signs look and strengthens the skin barrier. All while you sleep. Additionally, Retinol Youth Renewal Night Cream contains niacinamide, hyaluronic acid, yeast, soybean extract, and urea to boost skin elasticity. It's one of the best-rated Murad products and is definitely worth adding to your PM routine if you need to reduce aging signs look.
---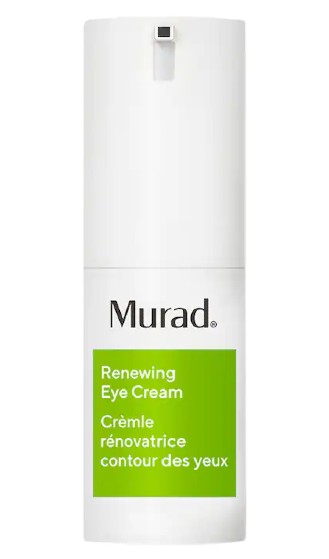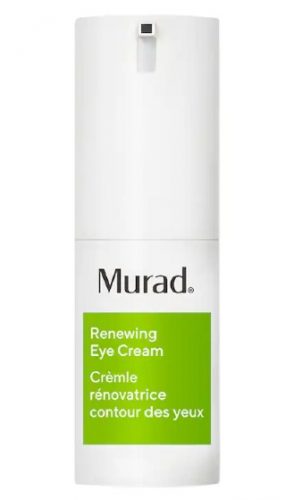 Murad Resurgence Renewing Eye Cream
If you want an anti-aging eye cream, Murad Resurgence meets the highest expectations. Formulated for all skin types, it aims for a younger-looking eye area by tackling aging signs and reducing dark circles look. The best Murad eye cream does it all helped by peptides and retinol to soften fine lines and wrinkles, mango butter to increase skin elasticity, and Murad's eye brightening complex that reduces under-eye puffiness.
Best Murad products for hyperpigmentation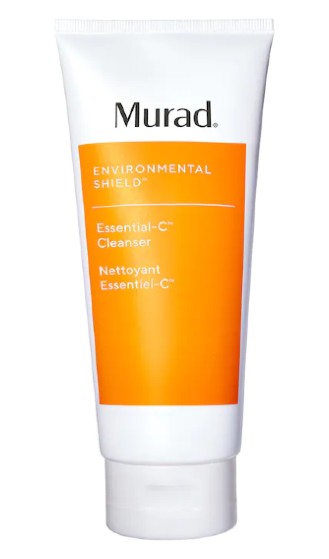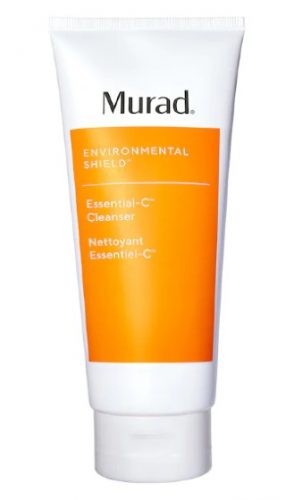 Murad Essential-C Cleanser
When dark spots bother you, start your skincare routine with the Murad Essential-C Cleanser that works to purify and moisturize your skin in the right way. While it washes away makeup and pollution, it relieves dryness with glycerin, retinyl, rice amino acids, and a blend of citric oils. Also, it contains vitamin C that works to prevent skin damage and hyperpigmentation caused by sun exposure. This Murad product is best for dry skin but is suitable for all skin types.
---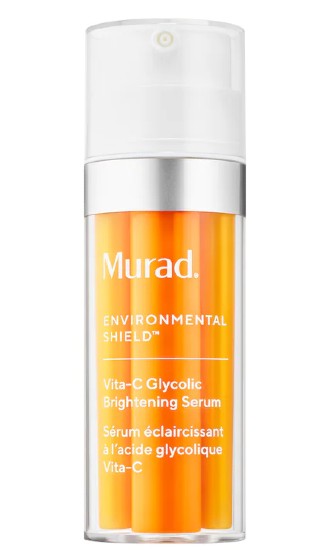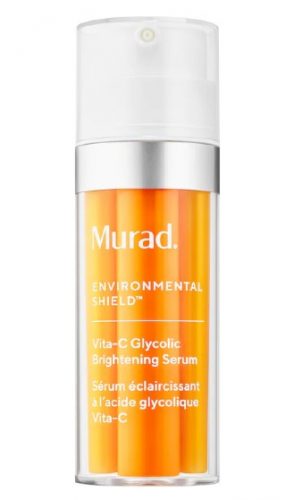 Murad Vita-C Glycolic Brightening Serum
Do your goals currently revolve around fading dark spots and improving skin tone? Murad Vita-C Brightening Serum has it all and is one of the best out there. The star in this serum is a vitamin C complex to brighten and give antioxidant protection (which is actually pure ascorbic acid stabilized by gold). But there's also 10% glycolic acid to exfoliate, remove dead cells and clear the way for vitamin C to enter the skin quicker. Bonus: All is boosted by a phyto-luminescent extract that turns UV energy into a source of light to illuminate skin.
---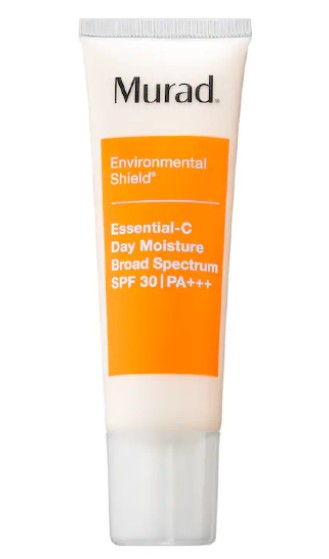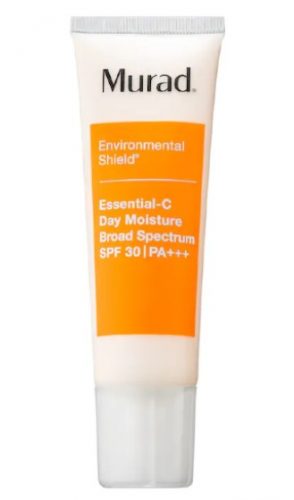 Murad Essential-C Day Moisture
This vitamin C-rich SPF moisturizer is your source of moisture and sun damage protection. As one of the best Murad products, it mixes antioxidants from ginkgo biloba and grape seed extract with vitamin C to fight free radicals while cutting the need for an extra step since it gives SPF 30 against sunbeams. It's undoubtedly one of the most effective ways to get rid of uneven tone and dark spots!