Murad is one of the first-ever doctor-developed skincare brands founded back in 1989 that bought clinical-grade formulas in OTCs. Ever since, it has remained at the forefront of the industry and a dermatologist favorite, delivering products made with a strong emphasis on research that resonates with the brand's mission to deliver tangible results. So, getting your hands on the best Murad products will put you miles ahead in your journey toward achieving healthy skin.
Reasons to use Murad
One of the strongest beliefs Dr. Murad has is that skin is beautiful when it's healthy at the cellular level. Hence, he created products with powerful hydrating ingredients that support the moisture barrier function and protect cells from environmental damage and dehydration.
Murad also has a skincare line for every major concern, so finding a good match is fairly easy. Each product is formulated with a focus on hydration, nutrition, and cellular regeneration, which is why they blend medical-grade actives with soothing ingredients to deliver just what the doctor ordered for healthy skin from within.
If you're a fan of retinol, you hit it big. Murad is the 1st retinol brand in the U.S., and it's leading the charge when it comes to supercharging cell renewal with multiple advanced retinol technologies. The Lines & Wrinkles collection of Murad is actually built around three different forms of retinol and has become a cult favorite for anti-aging.
The brand also provides solid options for acne, dark spots, eczema, sun protection, and dryness that really deliver on their promises. And everything it's sustainable and eco-friendly. The brand uses small boxes for shipments, and they've also swapped PVC for PET (recycling containers), encouraging their customers to do the same.
Is the brand cruelty-free?
Yes, Murad is cruelty-free. The company never tests its products or ingredients on animals, neither their suppliers nor third parties. Petta-approved, Murad only tests on volunteer people. Awe-inspiring!
The best Murad products
To find the right products for you, you just need a little bit of guidance—in essence, you need to choose the product line that offers the solution for your skin foes. To make the process easier for you, we narrowed down the best Murad products from every collection that address everything from acne to wrinkles to dark spots. These top-of-the-line formulas are dermatologist-tested and clinically proven to deliver visible results.
---
The best Murad products for acne
Murad Acne Control Clarifying Cleanser
Formulated with pimple-fighting ingredients, this gel cleanser is one of Murad's most sought-after products by acne sufferers. It's made with two forms of salicylic acid—the HG of acne treatments—to dissolve excess oil and clear pores of bacteria and gunk. It then uses green tea to soothe, amino acids to moisturize, and botanical oils to nourish. 
The product actually goes beyond traditional cleansing and treats breakouts even after rinsing off. This is thanks to a system that encapsulates the salicylic acid molecules in spheres that adhere to the skin for longer so they don't wash off. You'll feel your face clarified and more balanced in less than a week, as shown in a 3-day clinical study.
It's a great replacement if you don't want to get into the world of potent acne treatments. It's even better for those who prefer a 3-step routine and want to ditch serums. However, for persistent pimples, AHA/BHA/Retinoid Daily Clarifying Peel takes the upper hand and can get you closer to clear skin.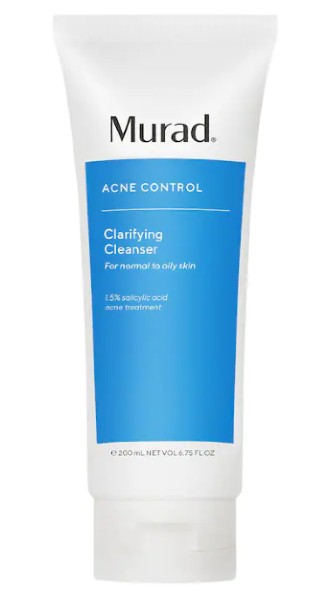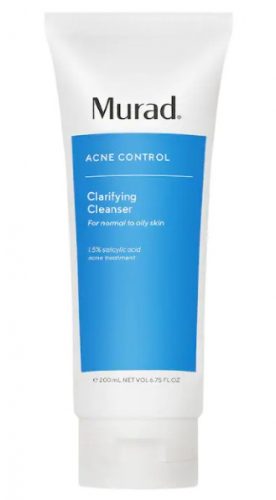 ---
Murad InvisiScar Resurfacing Treatment
Pimples are bad enough, but the scars they leave behind can be a real nightmare to deal with. Good thing Murad has a solution for that too. It's a resurfacing treatment that buffs uneven texture with salicylic acid and accelerates scar healing with the active compounds of Centella asiatica, namely asiaticoside, madecassic acid, and asiatic acid. Murad is also well aware that healed scars can result in discoloration, so it added a concentrated dose of vitamin C to reduce post-acne blemishes.
While the active ingredients gradually heal damaged tissues, the treatment does the double duty of fading the look of scars (instantly) thanks to a technology based on light diffusers and blurring powder, just so you know.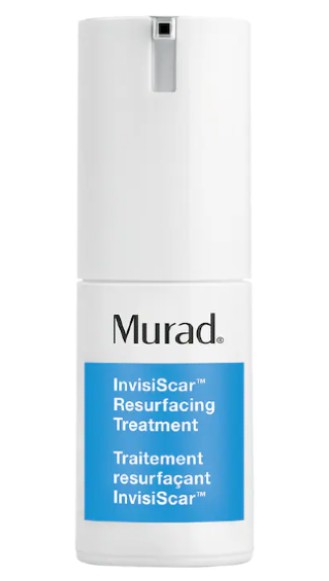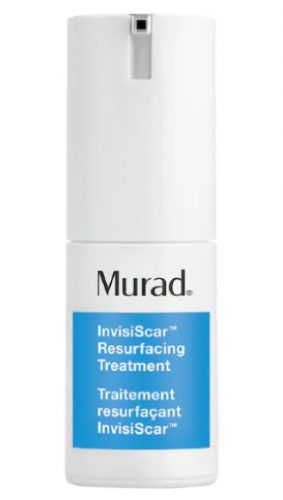 ---
Murad Rapid Relief Acne Spot Treatment
Spot-treat breakouts with this Murad product—a potent formula that aids in reducing blemishes and redness in as little as four hours, as per the brand claims. The 2% salicylic acid exfoliates the skin and decongests pores, while witch hazel water, pine, thyme, and chestnut seed extracts soothe and reduce inflammation. As one reviewer says, you only need a dab, and the pimple shrinks the same day of use.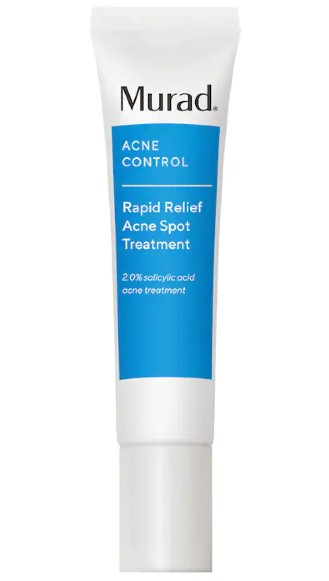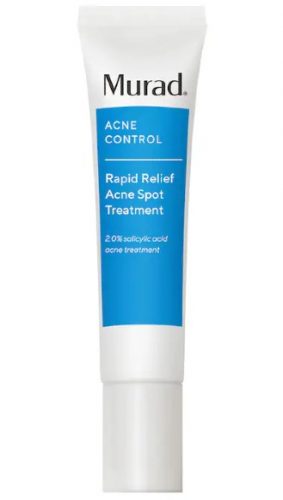 ---
The best Murad products for dry skin
Murad Prebiotic 4-in-1 MultiCleanser
This creamy cleanser melts makeup and dust while supporting a balanced skin microbiome, which is imperative for the protective barrier to function properly and fight bacteria and irritants. It's a real goodie for anyone with dry, sensitive skin since the formula is free of SLS, alcohol, and fragrance. Instead, it's made with a specific type of peptide that's 300 times more effective at cleansing the skin and lifting impurities than traditional surfactants (which are known to be drying). The cleanser does the heavy lifting without stripping moisture and actually softens the complexion thanks to squalane and hyaluronic acid.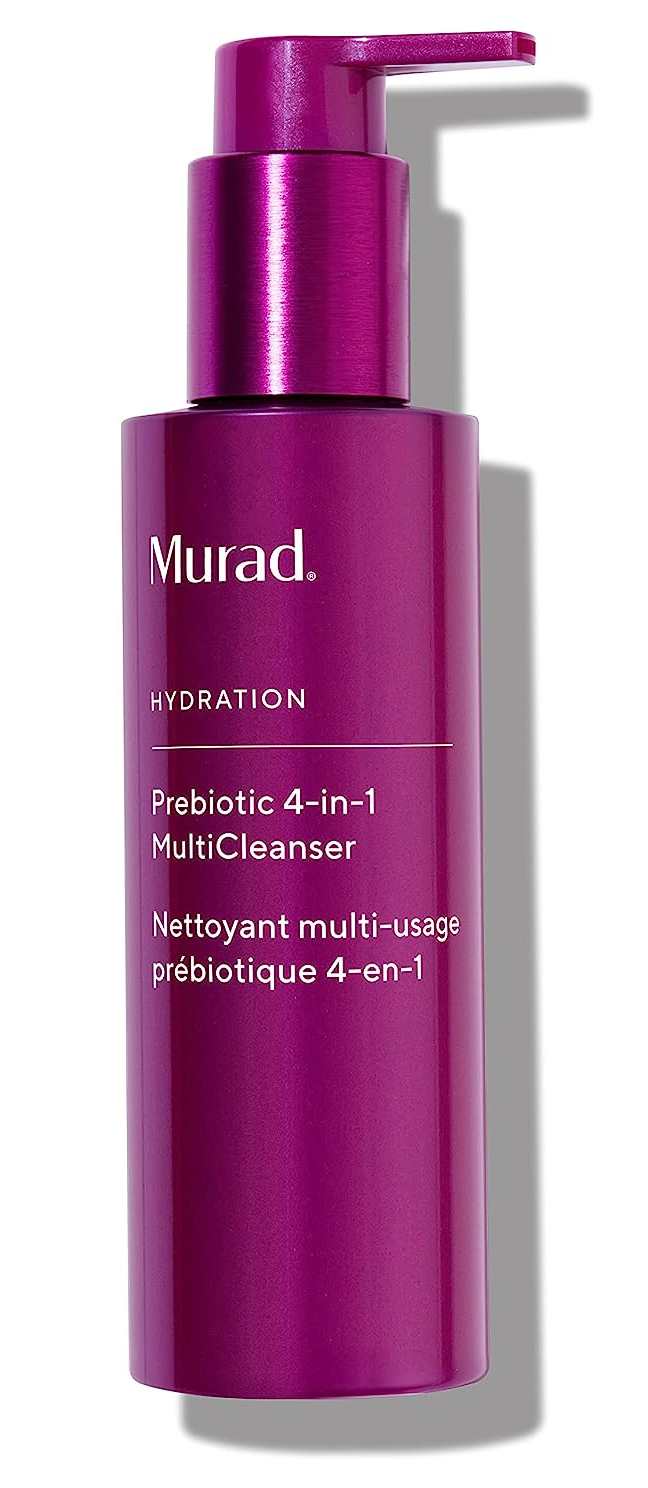 ---
Murad Revitalixir Recovery Serum
One of the best Murad products for dry skin is Revitalixir Recovery Serum, which, surprisingly, it's gentle enough to be used on the eye area as well. The formula intends to reduce puffiness and dark circles while restoring the skin barrier and relieving dehydration with niacinamide, hyaluronic acid, neuropeptide, and amino acids. There's also a blend of botanical oils that seal in moisture for long-lasting hydration. With a lightweight, silky texture, the serum absorbs super fast and never leaves skin sticky.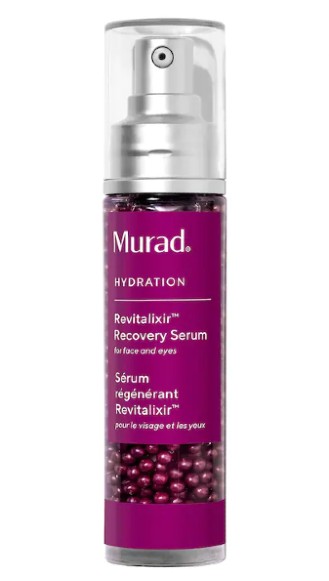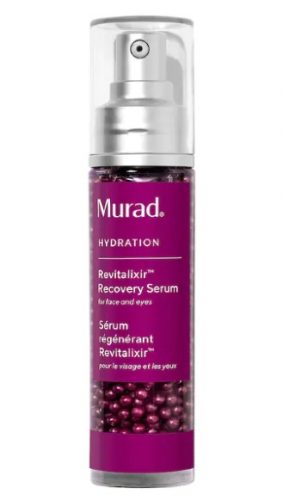 ---
Murad Hydro-Dynamic Ultimate Moisture
Once you layer your serum, top it with this moisturizer, a Murad best-selling product that gives 24 hours of intense hydration. This advanced formula harnesses the power of hyaluronic acid to attract water from the air and draw it deep into the skin. At the same time, shea butter and sunflower oil work as occlusives to lock in that moisture by creating an impermeable film over the surface. Despite how creamy and replenishing the cream is, it doesn't feel heavy or greasy and leaves skin with a healthy glow while working hard to replenish moisture loss.
---
Murad Multi-Vitamin Infusion Oil
This facial oil is ideal if your parched skin is craving extra nourishment and protection against aging signs. It's infused with a powerhouse of vitamins, which work as a magic bullet to restore your skin's lost moisture and resilience. The addition of omega fatty acids gives suppleness to your face, and the salicylic acid gently exfoliates and retexturizes. And contrary to expectations, the oil isn't heavy and absorbs quickly without sticky residues. It might look a bit pricier at first sight, but one bottle lasts about three months with twice daily use, so you get the bang for your buck.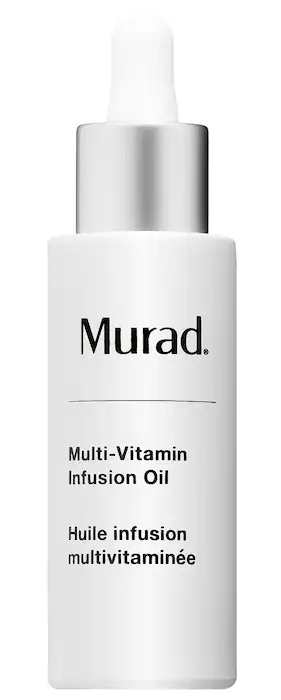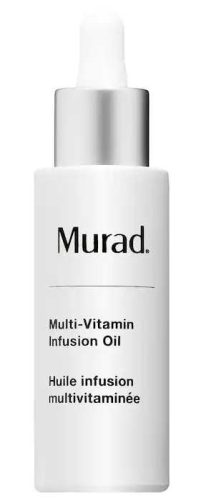 ---
The best Murad products for aging skin
Murad AHA/BHA Exfoliating Cleanser
Aging skin needs exfoliation to get rid of dull, dry patches, and this iconic cleanser provides just that with a concentrated blend of chemical acids. There are also jojoba beads that manually strip off dead cells and sodium PCA that counteracts the drying effects of exfoliants by hiking up moisture levels. Just remember not to go overboard—use it no more than three times a week on damp skin to maintain a radiant appearance. And here's a cool bonus: This cleanser doubles as a primer for the rest of your skincare routine, creating a smooth surface to improve skin penetration so the products you apply after will work better.
For a gentle alternative to this face wash, reach for Renewing Cleansing Cream, which delicately exfoliates with fruit enzymes for more sensitive complexions. For deeper exfoliation to improve rough texture, however, Replenishing Multi-Acid Peel will do better.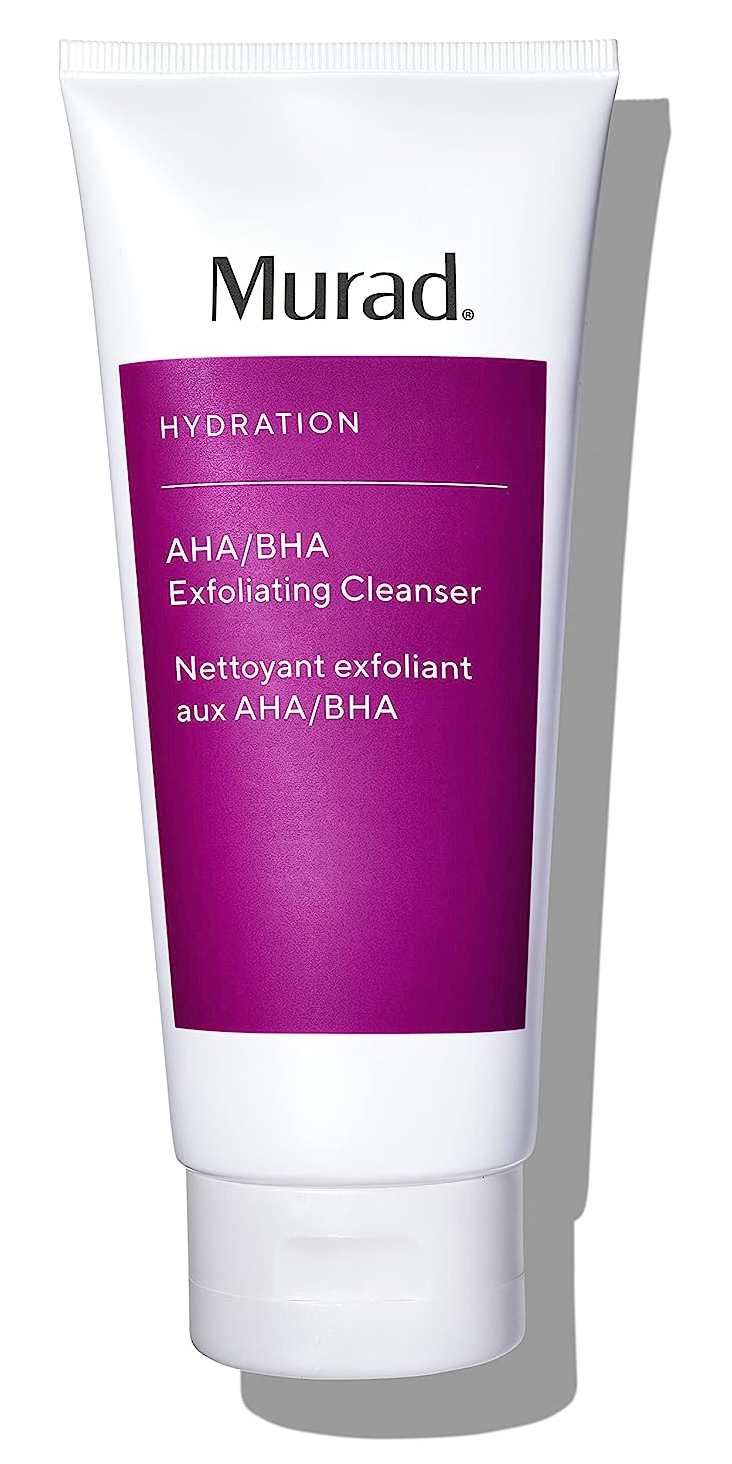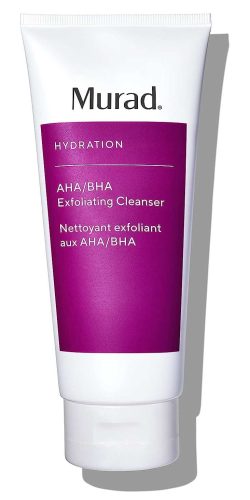 ---
Murad Retinol Youth Renewal Serum
Retinol is the most powerful molecule for anti-aging—that stimulates cellular turnover and collagen production—but it can't travel that deep into the skin to trigger transformative changes. However, this breakthrough serum has changed the game when it comes to delivering retinol into deeper layers thanks to its cutting-edge delivery system, and it's the best Murad product we have to arrest fine lines and wrinkles. 
There's a fast-acting retinol for rapid results, an encapsulated retinol that gets slowly released into the skin for long-lasting effects, and a retinol booster (seen on the label as hydroxypinacolone retinoate) for maximum effectiveness. The serum also boats hydrating ingredients like ceramide, hyaluronic acid, squalane, and amino acids, so you can use it even daily (in your PM routine) without worrying about dryness.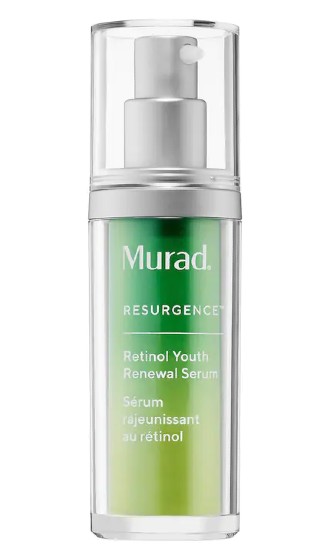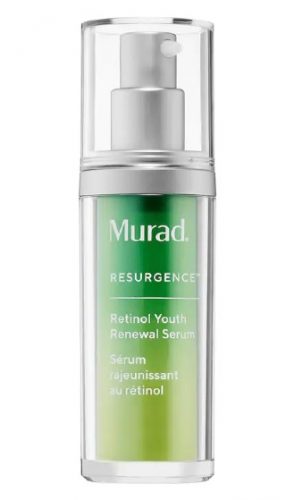 ---
Murad Retinol Youth Renewal Night Cream
This cream is a more moisturizing approach to the Retinol Youth Renewal Serum, perfect for enthusiasts who crave a little extra hydration in their anti-aging routine. It's made with the same retinol tri-active technology to ward off deep wrinkles, enhance skin firmness and radiance, and smooth rough texture. On top of that, it contains actives like niacinamide and peptides to reinforce the epidermal barrier and hyaluronic acid, soybean extract, and urea to nourish. Its lightweight and breathable formula melts right down into the skin and never leaves a greasy feeling.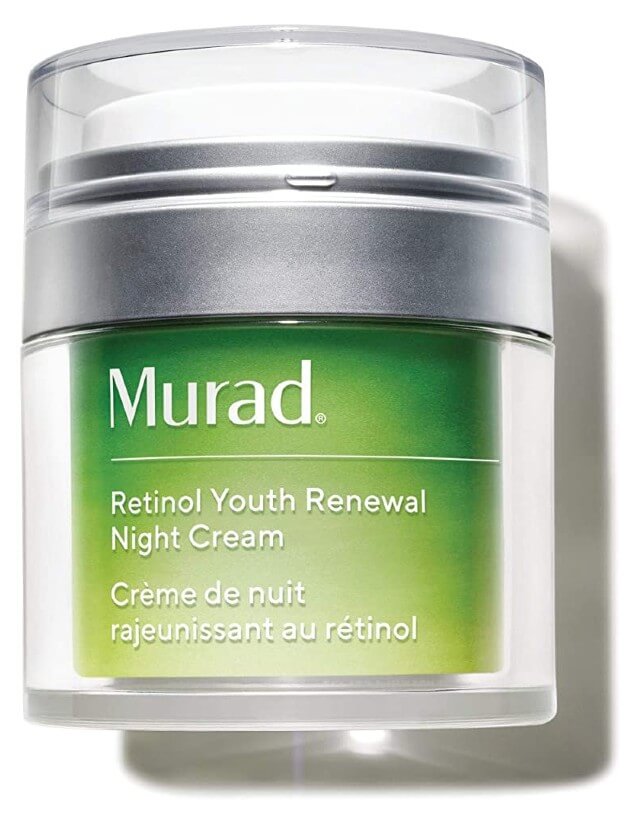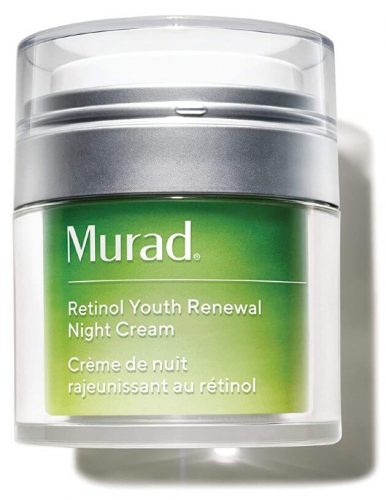 ---
Murad Renewing Eye Cream
Hunting for a new anti-aging eye cream? Check this one out. Murad Renewing Eye Cream is formulated to target multiple concerns at once, brightening dark circles with a gentle form of vitamin C, minimizing crow's feet with retinol, and reducing dryness with amino acids and shea butter. The cream absorbs quickly and actually leaves the skin deeply moisturized and less puffy after each application. However, if you need a heavy hitter to tackle more profound aging marks, reach for the Murad Targeted Wrinkle Corrector.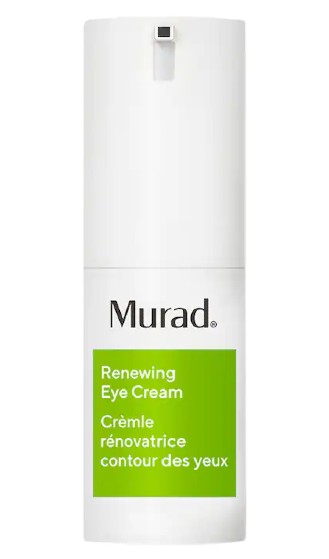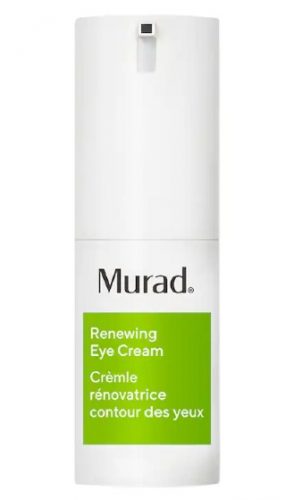 ---
The best Murad products for hyperpigmentation
Murad Essential-C Cleanser
Murad has a whole line to address dark spots and uneven tone, and this foaming gel cleanser makes the perfect introduction to it. Although it's not intended to correct discoloration since it doesn't sit on the skin long enough, it's an effective preventative measure against sun damage and age marks thanks to a potent dose of vitamin C. Aside from brightening, the cleanser effectively removes makeup, pollutants, and other impurities, while conditioning the skin with vitamins A and E. Reviewers praise its ability to wake up a tired complexion in the morning and leave it protected and silky smooth throughout the day.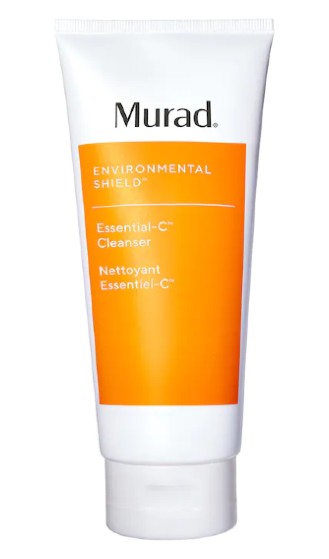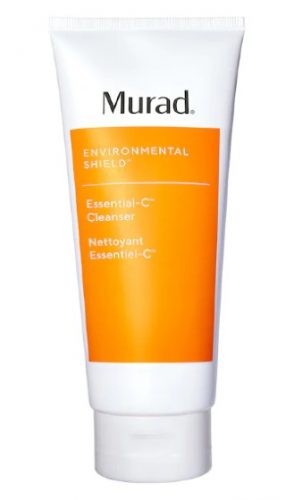 ---
Murad Rapid Dark Spot Correcting Serum
This Murad's bestseller was inspired by Dr. Murad's grandmother, who used a combination of herbs to fade her own age spots. The serum effectively addresses the root causes of hyperpigmentation with two actives: a patented resorcinol technology and tranexamic acid. Both act at a cellular level to foster a more uniform tone and get rid of freckles by inhibiting the pigment that triggers dark patches (melanin). The brightening effects are further boosted by glycolic acid, which removes the top layer of the skin affected by excess pigment.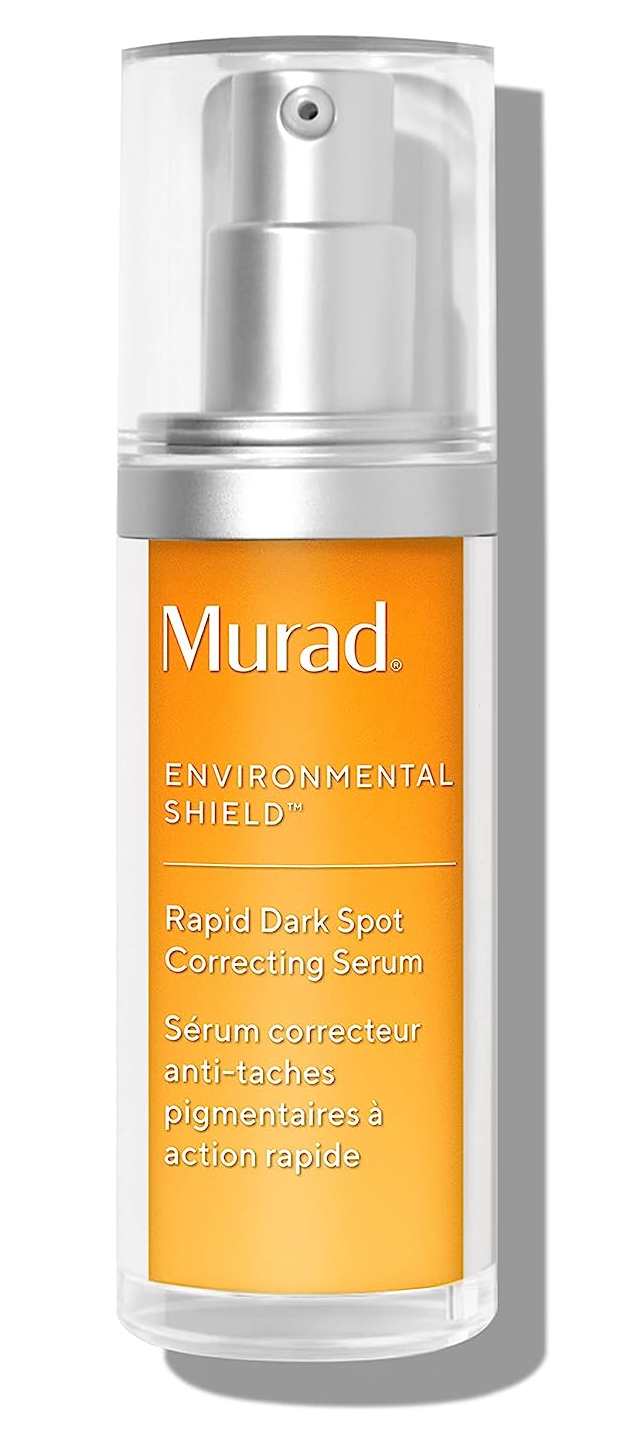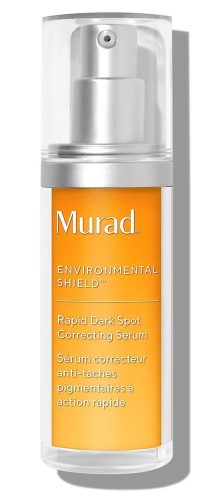 ---
Murad Essential-C Day Moisture
This SPF moisturizer is your daily source of moisture and sun protection. It blends natural antioxidants from ginkgo Biloba and grape seed extract with vitamin C to fight free radicals and mitigate the impact of environmental stressors on your skin. The moisturizer also provides a layer of protection against direct sun damage—the number one culprit of premature aging signs and dark spots—with broad spectrum SPF 30 and PA+++, meaning it defends against both UVA and UVB. However, you should still follow up with proper sunscreen to ensure your skin receives the best possible protection for the whole day.
Expert insight: Essential-C Day Moisture layers smoothly over Rapid Dark Spot Correcting Serum, so consider using them together as a part of your routine if you're looking for a shortcut to bright, luminous skin.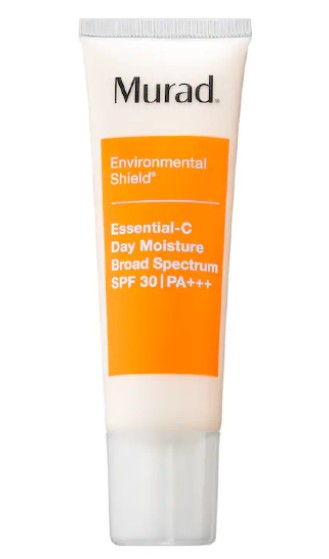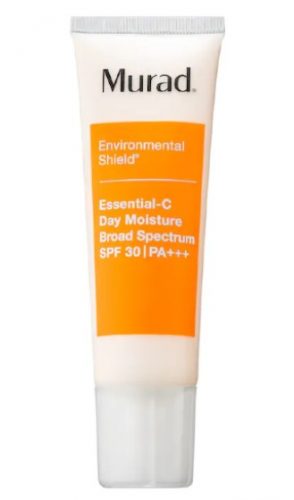 ---
The best Murad product for eczema
Murad Daily Defense Colloidal Oatmeal Cream
Murad recently launched a collection addressing eczema-prone skin that focuses on the soothing properties of colloidal oatmeal. This cream is one of our favorites. It loads 1% colloidal oatmeal, which is approved by FDA as a skin protector and clinically proven to relieve irritation and itching, along with niacinamide that consolidates the moisture barrier, which is often affected by eczema flare-ups. The thick texture that feels highly nourishing and pampering is given by shea butter, an emollient that locks in moisture to leave the skin soft.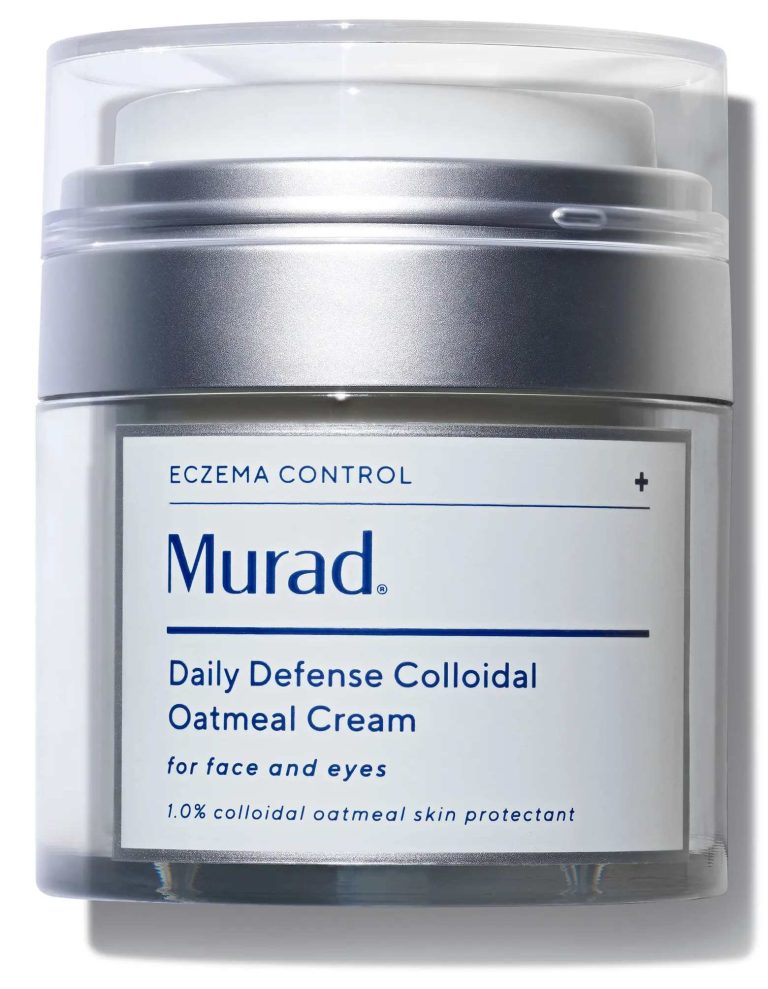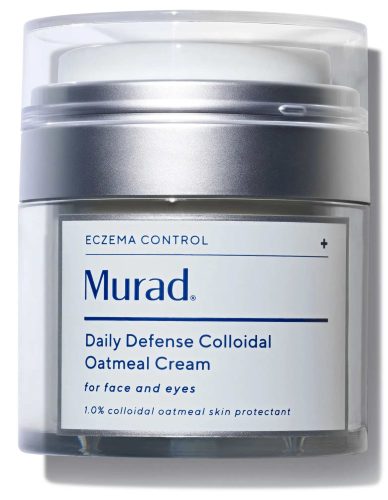 ---
The bottom line
Whether your goal is to diminish aging signs, correct dark spots, hydrate dry skin, or reduce pimples, Murad products fit the bill. Unlike other brands, Murad sticks to science and uses innovative technologies to create medical-grade formulas that are hard to match in terms of results. They're expected to be more expensive, so be willing to get in your pocket to put your hands on its bestsellers. You can save some cash by signing up for its newsletter. The brand periodically offers limited edition bundles of some of its most iconic collections at a special price.
If you're into personalized skincare, Murad still got your back. They let you create your unique serum—that unique that wears your name—according to your skincare goals and only yours.