Come winter, there's one thing every skin enthusiast knows to be true: barrier-strengthening elixirs are a must-have. And the best moisturizers with peptides and ceramides don't just reinforce the barrier but also deeply nourish and protect against external damage often caused by whipping winds, sudden drops in temperature, and indoor heating.
Ceramides and peptides are useful all year round, especially during winter when the protective barrier is more prone to depletion and the skin susceptible to dehydration. Because winter calls for fortifying and replenishing actives, peptides and ceramides are the go-to, regardless of your skin type — while the former triggers cells to produce proteins like collagen and elastin, fortifying the complexion, the latter seals moisture and defends against external foes. With that said, you can trust that there's no time like the present to add a moisturizer that packs these essential components of the skin's structure into your routine.
Who can use a moisturizer with peptides and ceramides
Even though everyone can use a moisturizer infused with peptides and ceramides, it is especially good for whoever struggles with a broken barrier. A damaged outer layer can be a host for a plethora of skin issues, including dehydration, more noticeable fine lines and wrinkles, breakouts, and exacerbated redness and irritation. And if your skin is healthy and resilient, good for you, you can still use a moisturizer made with peptides and ceramides as a preventative measure to keep your complexion strong and defended against external damage.
Ideally, use your moisturizer with peptides and ceramides as the last step of your nighttime regimen after cleansing and treating. Because the skin repairs itself while we Zzz, it's more likely to get the regenerating and replenishing benefits of ceramides and peptides. Also, moisturizers that contain these two compounds usually have richer and heavier textures that work better for PM, while the day calls for more lightweight formulas.
The best face moisturizers with peptides and ceramides
There are plenty of moisturizers with peptides and ceramides, but to help you sort out the vast market, we've handpicked only the best ones.
---
1
Ole Henriksen Strength Trainer Peptide Boost Moisturiser
This moisturizer is loaded with eight peptides, three ceramides, cholesterol, amino acids, and hyaluronic acid, briefly all the ingredients needed for robust and moist skin. The formula goes on like a light balm, and as you rub it into the skin, it melts down into a rich-gel consistency without a greasy or tacky feeling. Ole Henriksen Strength Trainer Peptide Boost Moisturiser caters to multiple skin types, including breakout-prone, as it won't clog pores since it's non-comedogenic.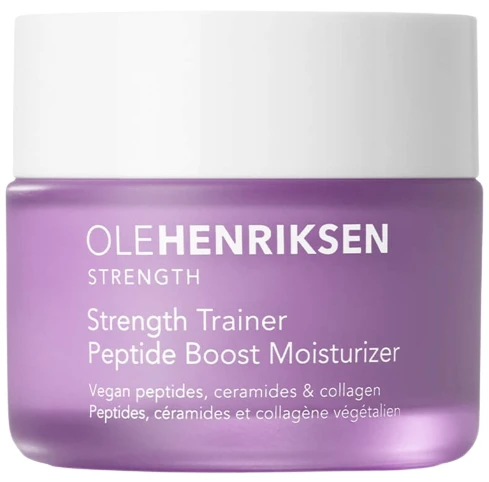 ---
2
CeraVe Skin Renewing Night Cream
This moisturizer has achieved cult status. The formula uses a peptide to trick the skin into producing collagen, and three ceramides, which, coupled with cholesterol and shea butter, work to restore the complexion overnight and lock the moisture for a plumper appearance. CeraVe Skin Renewing Night is fragrance-free and has close to 34,000 five-star Amazon reviews, most lauding the smoothness they wake up to and the rich yet not heavy feel.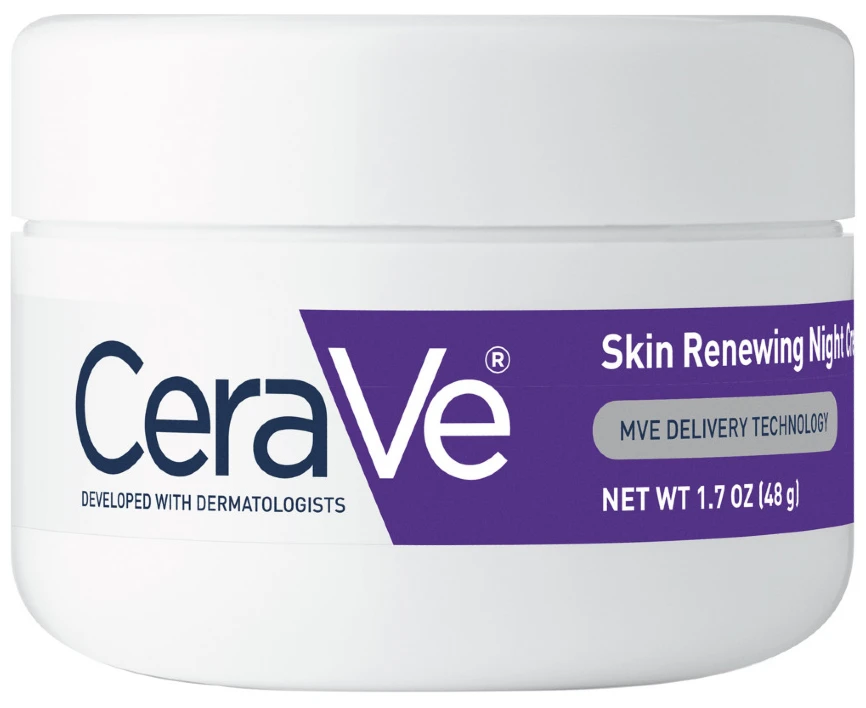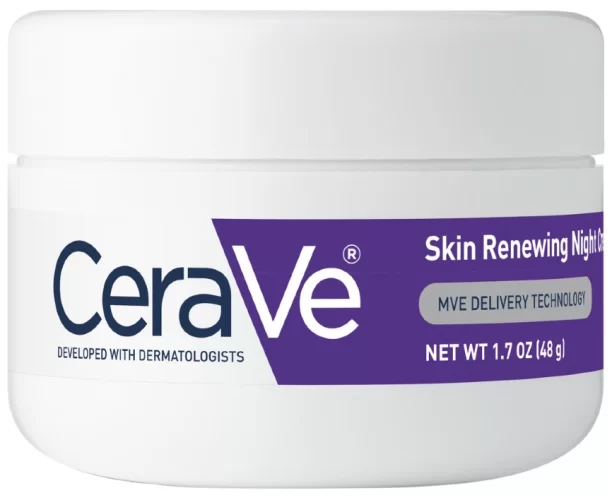 ---
3
Zenovia Skincare Peptide + Ceramide Repairing Moisturizer
In addition to a skin-strengthening ceramides and peptides complex, this moisturizer contains a mix of antioxidants to help offset oxidative stress. Interestingly, the formula boasts a good amount of bakuchiol, a well-known retinol alternative that, in addition to scavenging free radicals, it encourages cell turnover, smoothing wrinkles and improving tone and texture. If dry, flaked, sensitized, or dull skin concerns you, this moisturizer is your best bet.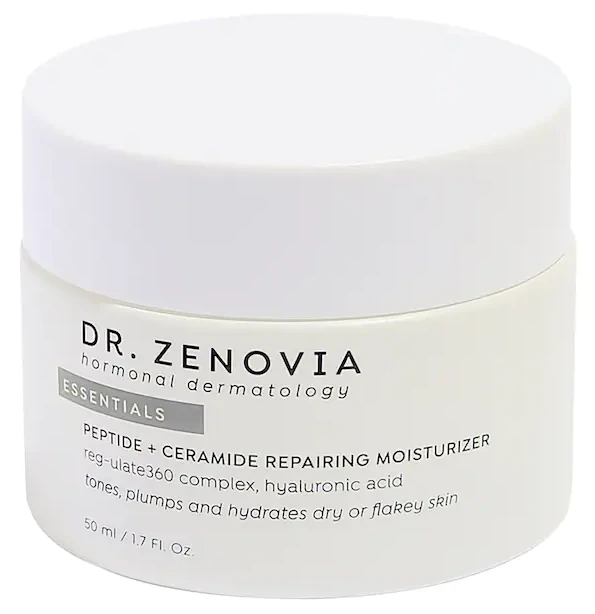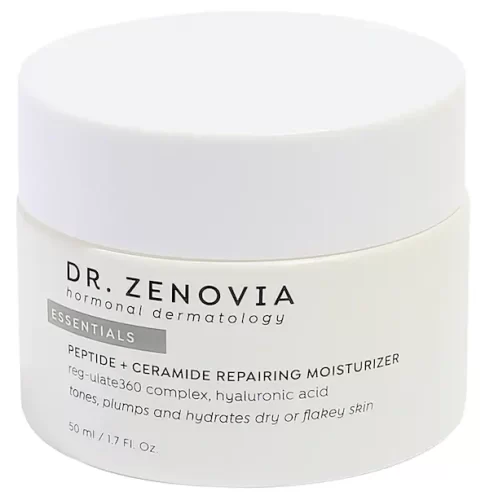 ---
4
Innbeauty Project 10 + 10 Moisturizer
Consider this moisturizer if you want to address the loss of firmness, a bothered barrier, and uneven tone. The formula is spiked with 10% oil-soluble and stable forms of vitamin C to brighten and spur collagen growth, 10% peptides to firm and tighten, and a ceramide and squalane blend to support the skin and lock hydration. The silky texture delivers an immediate soft feeling, moisturizing without getting greasy.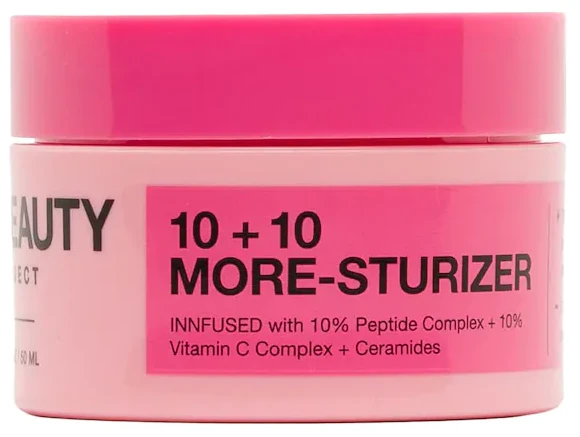 ---
5
Youth To The People Polypeptide-121 Future Cream
Youth To The People's cloud cream (sealed with Sephora's clean stamp) works on multiple fronts to revive dull, tight, and dehydrated skin. Thanks to a mix of peptides, the cream replenishes critical moisture and firms, while ceramide ensures no hydration is lost, and a mingle of plant-derived proteins softens wrinkles. Many praise its lightweight, pillowy, easy-absorbable texture, which makes it the perfect makeup primer. And we give it extra credit because it's void of fragrance.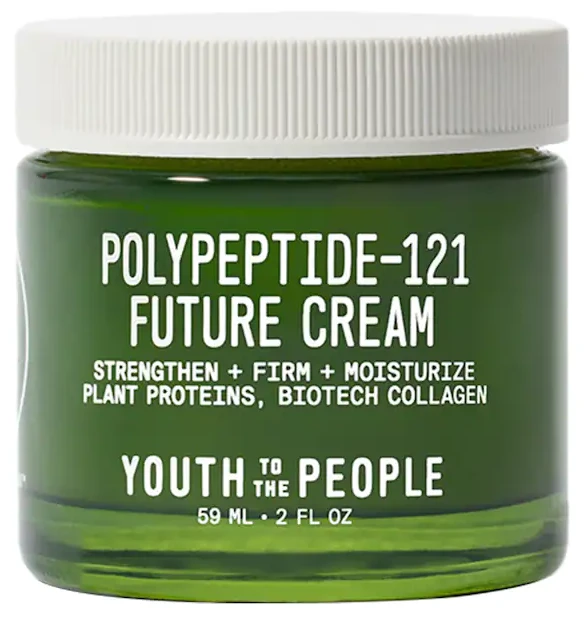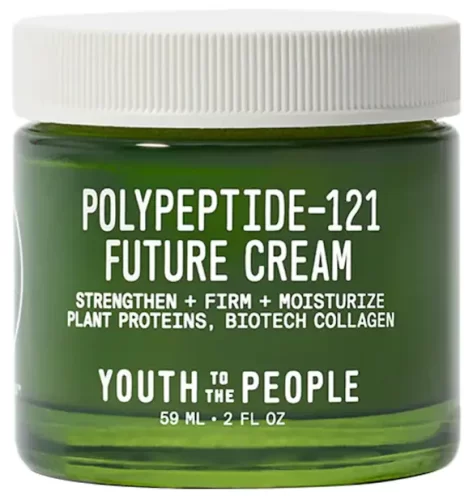 ---
6
Eadem Cloud Cushion Plush Moisturizer with Ceramides + Peptides
Eadem's moisturizer uses the skin-reinforcing powers of peptides, three ceramides, and cholesterol to create a light-yet-powerful formula that repairs and plumps the complexion. There's also niacinamide to balance skin and brighten, oat extract to ease swelling and tame redness, plus snow mushroom, an ingredient that holds a thousand times its weight in water, hailed for its moisture-boosting benefits. Plus, a little goes a long way with this one, and it has a cloud cushion consistency that immediately veils the skin with a cocoon of moisture.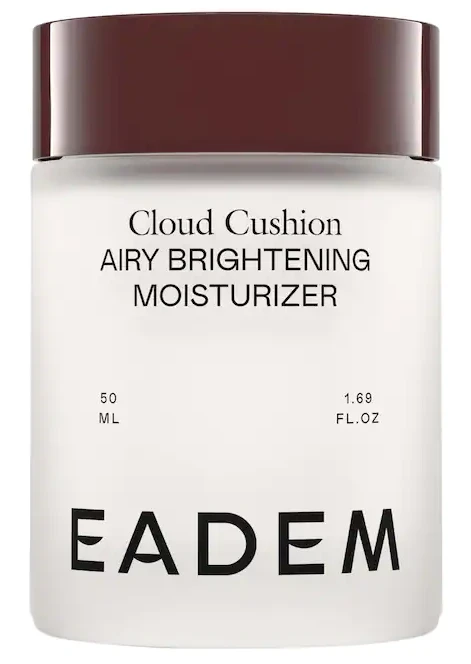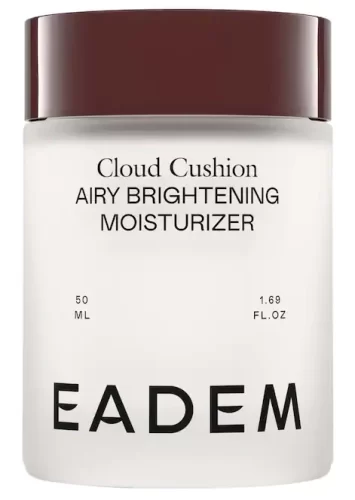 ---
7
Skinfix Barrier+ Triple Lipid-Peptide Face Cream
This moisturizer packs a 3% peptide blend, three types of ceramide, and 3% lipids to replenish and fortify the protective barrier and make the skin more resistant to external damage. Additionally, it has 3% sodium hyaluronate to deliver deep and long-lasting hydration, while lily rose extract reduces water loss and supports long-term moisture. Sensitive skin-friendly, non-comedogenic, and pH balanced, the formula addresses anyone and everyone who needs a surge of serious moisture.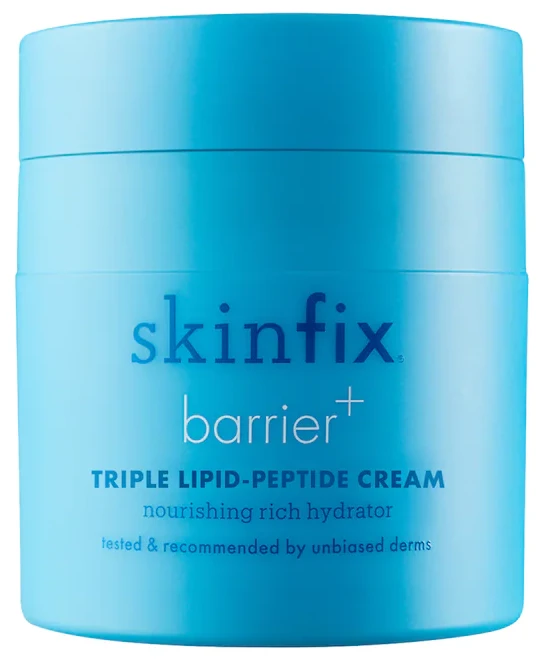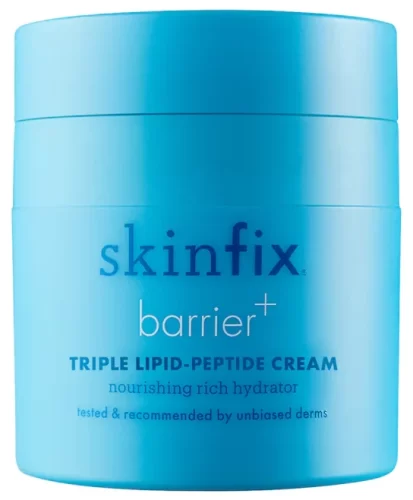 ---