Have you ever tried custom skincare? Products formulated to match your skin type as well as help your specific issues? Proven is a brand that does this and marks my first foray into the world of personalized skincare. Thanks to them, I had the pleasure to experience the power of customizable products and see how impactful they could be on my complexion.
To my surprise, I was given three products by Proven — enough to complete my routine — all tailored to my skin needs. And guess what? This personalized 3-product system ended up being one of the best things that happened to my skin, one that finally bought me the transformative results I was long seeking for. So in this post, I will share my first impression and the results I have obtained with Proven Skincare. For a little background, I'm 26, acne-prone, and want to increase radiance and reduce early signs of aging. I'm not blessed with a perfect complexion, but I love skincare and what it does to support me.
The Proven backstory
Ming Zhao founded Proven after struggling for years to find the right skincare. She was tired of being told she had "difficult" skin (which I relate to incredibly well!). As a result, Proven is a custom approach backed by data from the world's largest skincare database: The Skin Genome Project. This database is incredible. It contains information on over 20,238 ingredients, 100K individual products, and so much more. Proven uses AI alongside a quiz to select the best ingredients for your skin. From this, they build custom products that give your complexion everything needed to thrive.
My experience ordering Proven products
I started my Proven experience with their Skin Genome Quiz, designed to match your skin needs with the best ingredients. The quiz is in-depth, and I could see how it worked to build the formulas needed for my specific concerns. After completing the quiz, I gained an overview of my skin type, issues, and the key ingredients that Proven will use for my products. What I really liked is that it was obvious Proven don't scrimp on their formulas. I felt like I could trust the process from the start. It was also exciting to know that these three products would contain every ingredient needed to transform my skin.
The package
Proven updated me at every shipping stage, and the package itself is well-thought-out, with the products in a proper display box. What I loved most, however, were the product information cards. These gave me a great chance to refresh my memory of Proven. They also detailed each product, the formulas, and what results I could expect.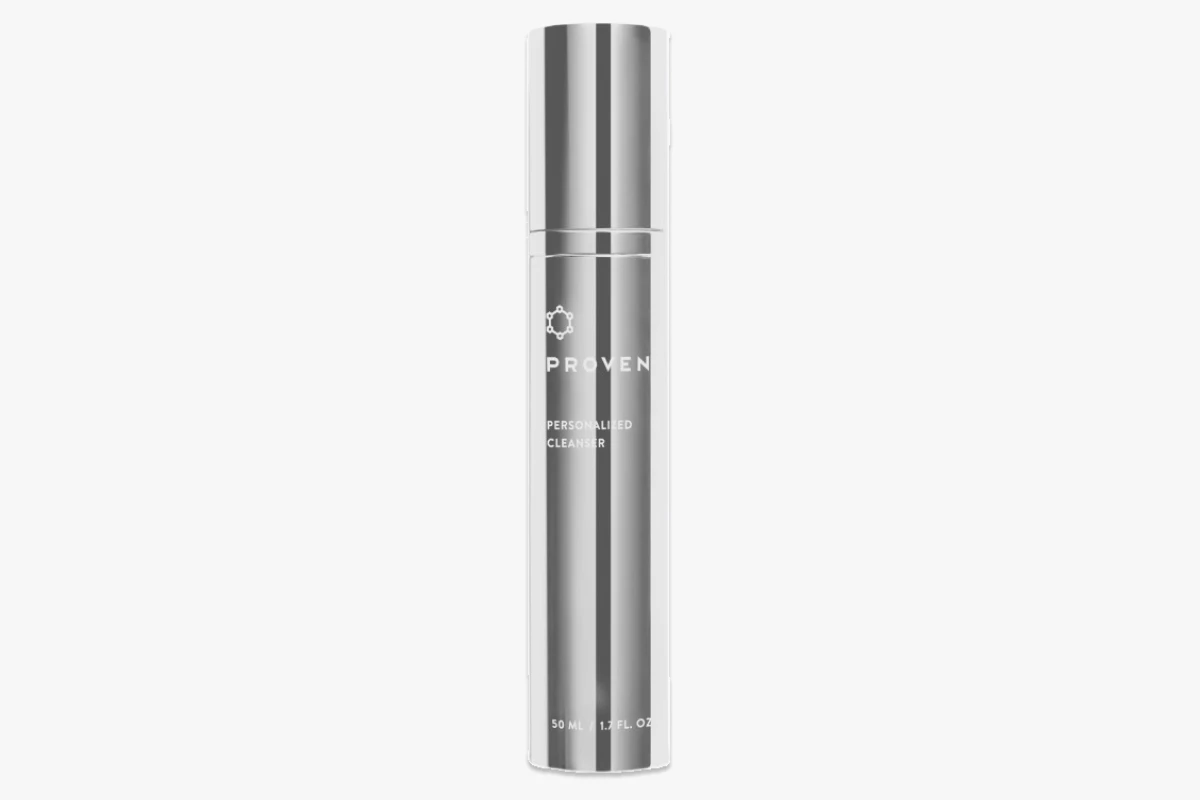 The Proven Cleanser
My Proven cleanser has a luxurious feeling gel texture and smells lovely; quite zingy and fresh. Within the formula is azelaic acid, lactic acid, and salicylic acid, all great for brightening and reducing breakouts. There are also pre+probiotics, green tea, and witch hazel to strengthen and protect my skin barrier as well as soothe. This results in a product that's an all-in-one cleanser, exfoliant, and toner.
Just 2-3 pumps give me enough product to thoroughly cleanse my face. However, upon application, I needed a little water to stop it from sinking in too fast. With a bit of water, the texture melted down (no foaming) and provided me with a really enjoyable cleansing process. I also let this product sit on my face for a few minutes at times too, to let the exfoliating acids work their magic — it turned out to be a great thing for my skin.
Although the cleanser is excellent overall, I found that I still need a separate makeup remover. This product is beautiful for a second or morning cleanse, but it didn't take off my makeup and stung my eyes.
On the bright side, I didn't experience any other irritation when washing with Proven Cleanser. After washing, my skin wasn't squeaky clean (which I personally hate), just soft. Upon using this cleanser for two weeks, I've not broken out any more than normal during the month. I have found that my face looks more radiant, and my current blemishes are fading faster. The exfoliating acids in this cleanser are the real deal!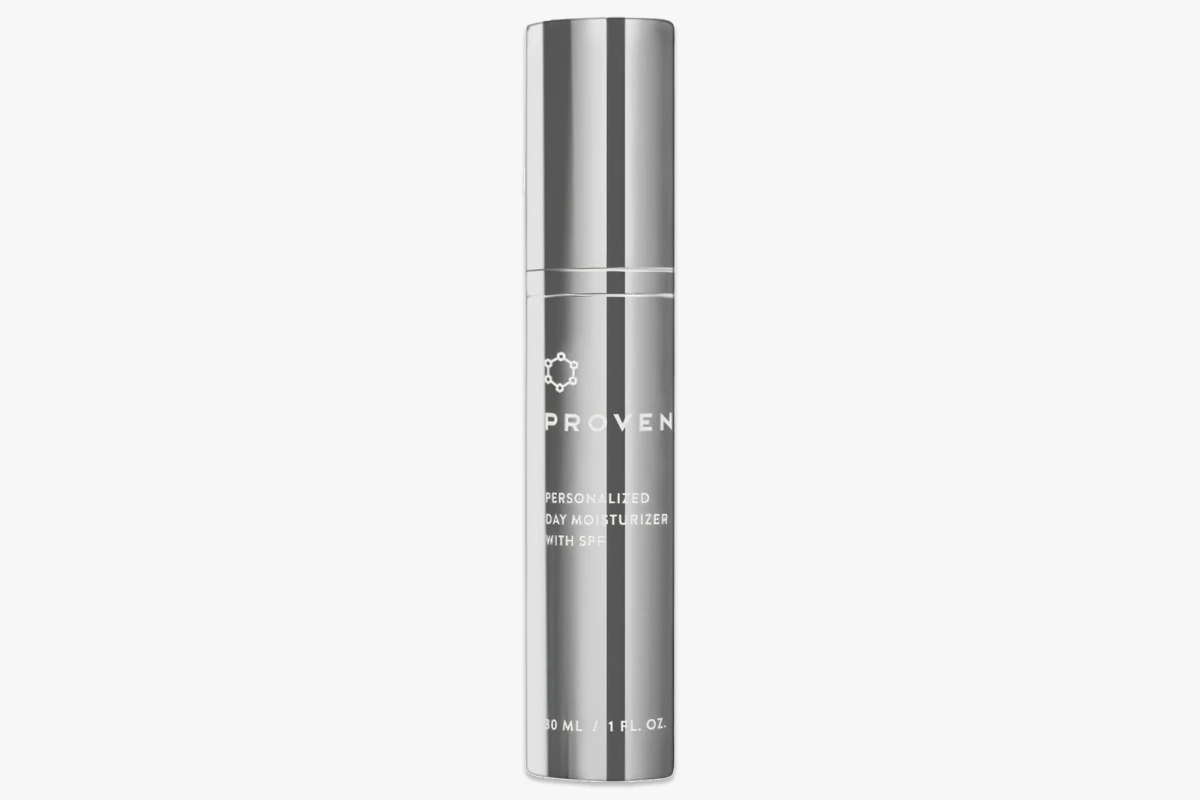 The Proven Day Cream
First things first, I love a day cream that comes with a decent dose of SPF, and this one contains factor 30. UV protection is a daily essential to me — even in a rainy Scottish climate! Besides, Proven also added squalene, allantoin, and sodium hyaluronate to keep my skin hydrated and improve textural issues. With just 2-3 pumps, my skin feels prepped for the day with this moisturizer. There's no particular smell with it, and the texture isn't too thick. There's a definite whiteness to the cream from the added SPF, but once applied, there's no visible white cast. On first impression, this is a great base that leaves my skin looking fresh and radiant for the day ahead. My makeup applies well over the top too.
As a daytime moisturizer, this product is dependable and does exactly what I need it to. It works well with the other two Proven products to help my skin look clear, and I'm happily heading out sans makeup!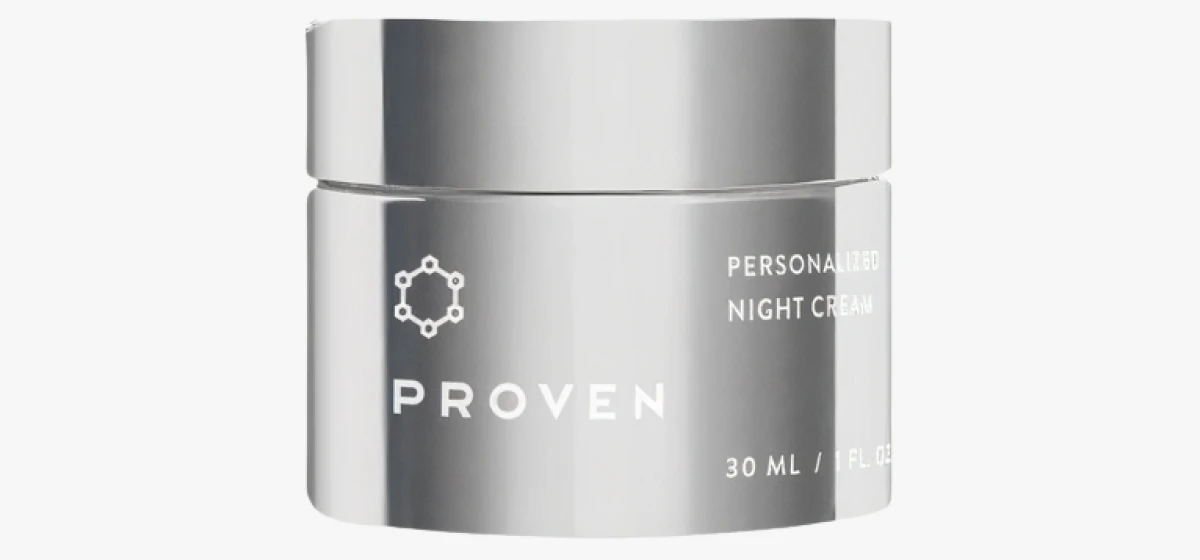 The Proven Night Cream
Because I'm acne-prone, Proven let me know that they had put sulfur in my night cream formula as it's effective for clearing acne. On the flip side, it does have an unpleasant smell (compared to burning matches or rotten eggs). This also made my night cream yellow in color. Alongside this, the formula contains granactive retinol for extra acne and anti-aging power, tea tree oil to treat blemishes and pores, and vitamin B5 to hydrate and nourish.
On first impression, the cream smelled unlike any other I'd used, but I wouldn't class it as unpleasant. It certainly hasn't stopped me from using it each night! The texture is lovely, not too thick or runny. I don't need much for my entire face, and it's easy to massage in.
After using it, my skin feels soft, moisturized, and has a nice glow to it. I'm also experiencing fewer breakouts, and current blemishes are reducing quickly. I really believe that this formula is transforming my skin.
Textures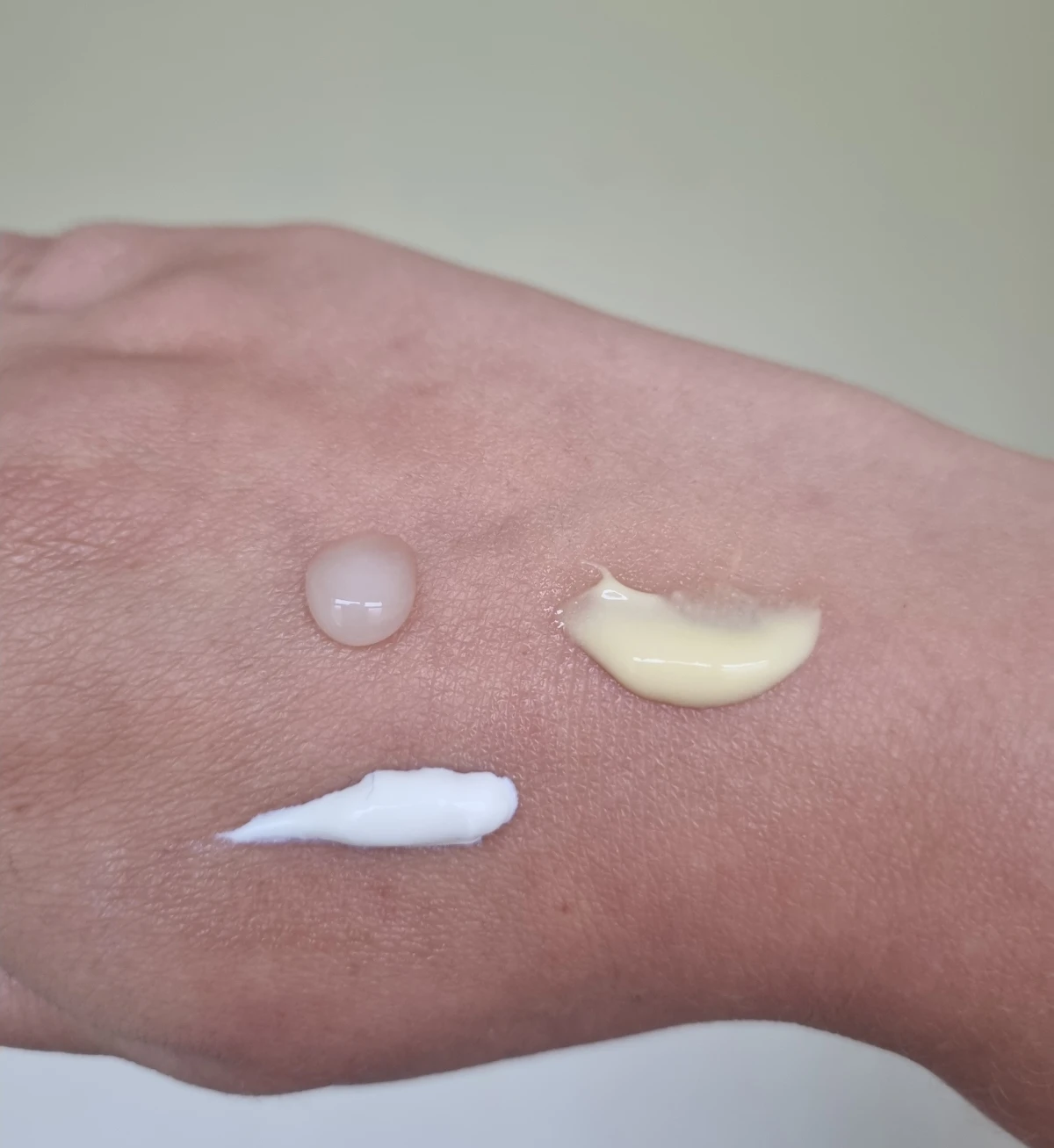 How my skin looks now
In addition to the instant glow I get every time I finish my routine with Proven Skincare, this 3-product system made my skin break less often, smoothed my overall appearance, and plumped some superficial fine lines.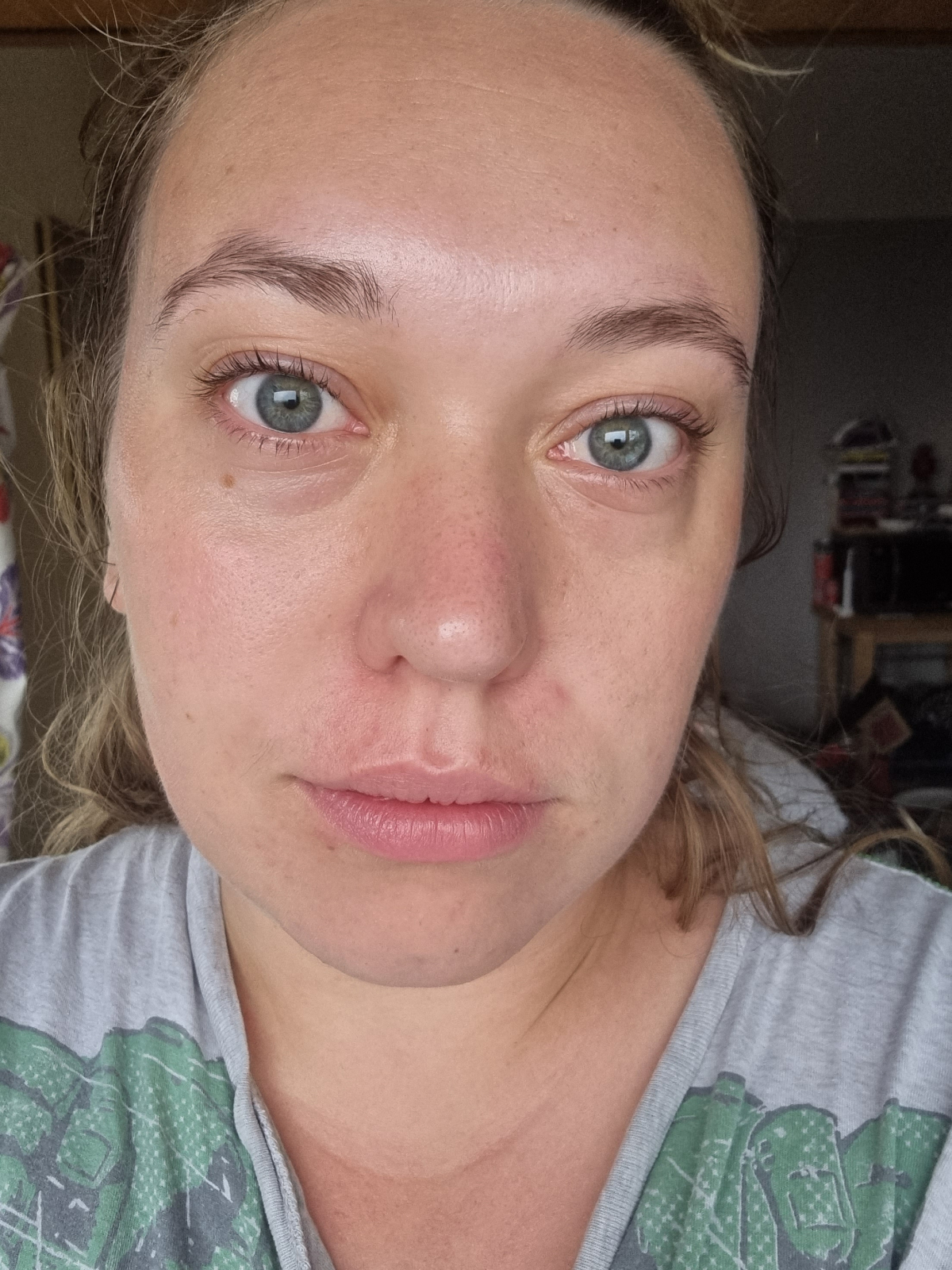 What you should know
If you're fed up with searching high and low for skincare that actually works long-term, Proven could be the answer for you. I love that I've gained custom products that I trust to help me without the need for a long routine. Proven has helped my acne to clear and has improved the condition and appearance of my skin in just two weeks. I can't wait to see what happens as I use them for longer.
Will a repurchase be on the cards? Right now, the answer is yes!