Skin comes in contact on a daily basis with plenty of factors that can disturb it, often resulting in redness, irritation, or sensitivities. Sun damage, chemical peels, or too much retinol are all culprits that might upset skin, weaken the barrier, or disturb the pH. Regardless of the cause, the best repairing serums can help you achieve stronger, healthier, and more resistant skin — even faster if paired with a reparative moisturizer. A serum works wonders to induce skin repair thanks to its small molecules that allow actives to go beneath the epidermis, triggering major changes. Plus, a little goes a long way, so one serum can last enough to bring back your healthy skin. And if you trap all those perks with a moisturizer for skin repair that adds some more restorative benefits, you know you're just about to get back a healthier and reinforced complexion.
The best serums for skin repair
The restorative serums we found for your damaged skin are filled with replenishing actives, healers, moisture trappers, and collagen boosters doing their best to revive your skin.
---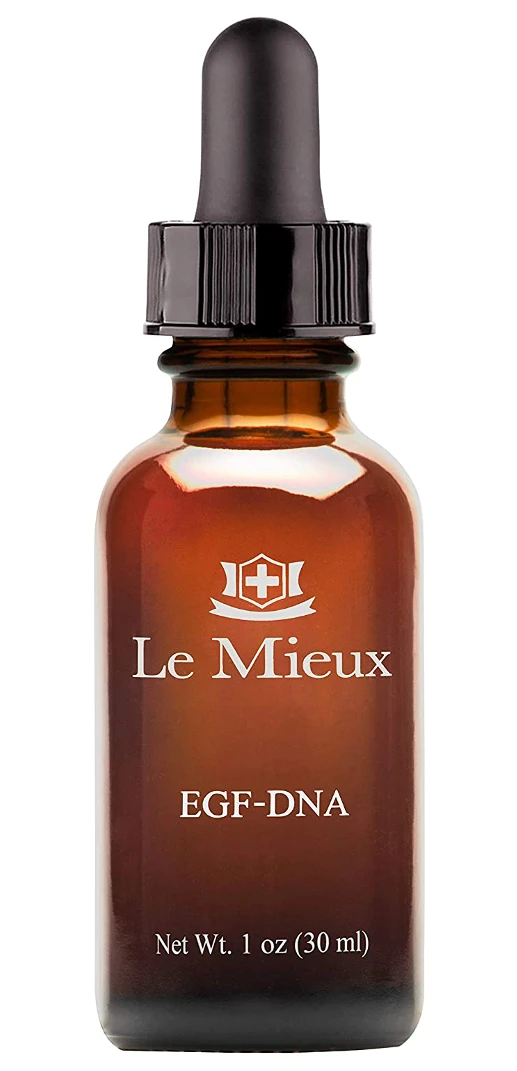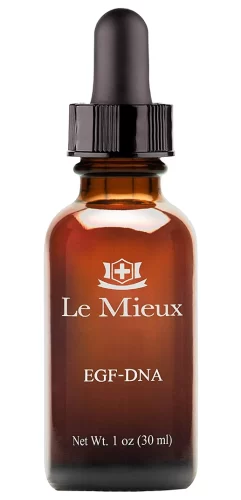 1
Le Mieux EGF-DNA Serum
As one of the best serums for skin repair, Le Mieux EGF-DNA relies on the most hardworking actives that encourage skin renewal and restoration. This includes a complex of two epidermal growth factors, which are basically peptides that support collagen production and help reduce protein degradation. On top of that, the base of sodium hyaluronate hydrates and speeds up healing, while two yeast ferments soothe, moisturize, and reinforce the barrier. We also like it because it lacks any harsh ingredients, such as alcohol, fragrances, or parabens. It's the perfect serum to use after microneedling sessions, post-op skin, or when your barrier is broken.
---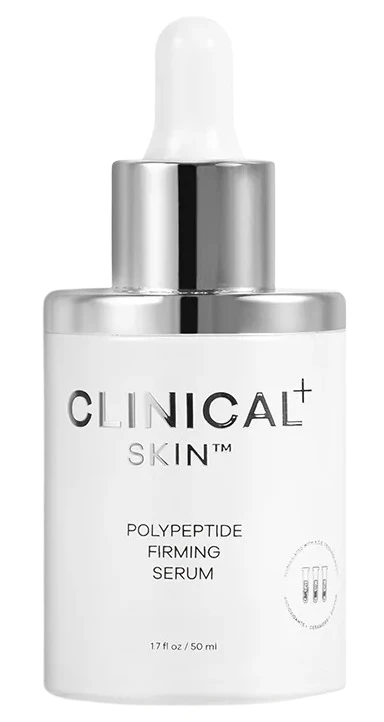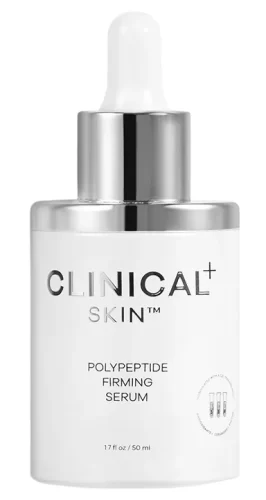 2
Clinical Skin PolyPeptide Firming Serum
This serum includes all the good stuff to make it the ideal repairing serum for mature skin, yet everyone can use it. The formula loads a mix of peptides, ceramides, and cholesterol, which work synergistically to enhance collagen, reinforce the barrier, and support moisture. Plus, it contains the active form of vitamin C — ascorbic acid — a potent healer and collagen booster. Its rich yet lightweight and easily absorbable texture makes the serum feel like a dream to slather on, plumping instantly without a tacky trace. Bonus: with a purchase of Clinical Skincare Peptides Serum, you get a Pétrissage Massage Beauty Roller to help you add definition and tighten skin.
Read review: Clinical Skin PolyPeptide Firming Serum Review
---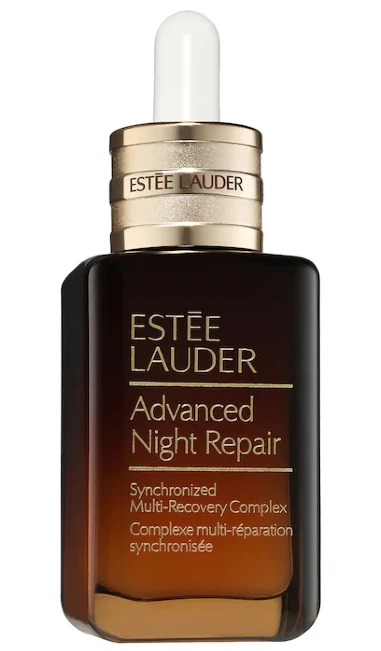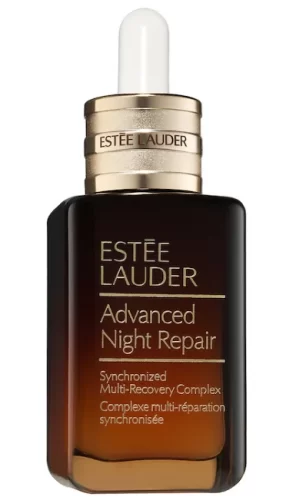 3
Estee Lauder Advanced Night Repair Serum
This serum performs incredibly at repairing skin, reason is still a cult-favorite three decades since its launch. The formula is rich in ferments to strengthen the skin microbiome and encourage barrier repair, peptides that restore skin by inducing collagen production, and a plant extract blend for antioxidant benefits. Its lightweight texture gets absorbed fast, leaving the skin visibly plump and dewy, thanks to sodium hyaluronate. Even if the serum is advertised for night use, you can apply it at AM too.
---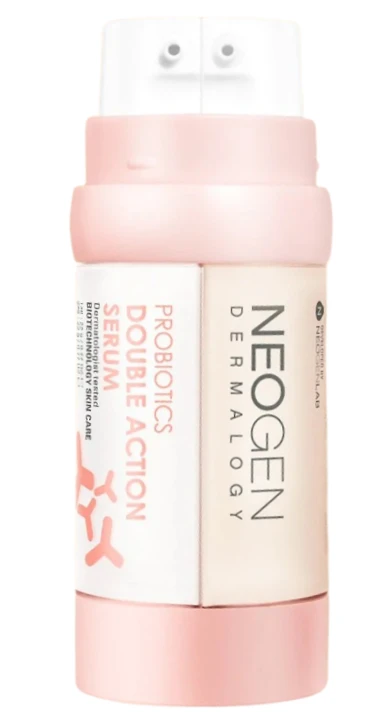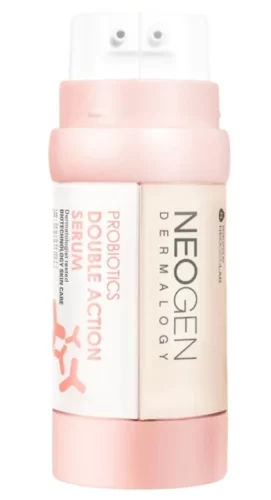 4
Neogen Probiotics Double Action Serum
The "double action" in its name comes from the dual chamber, which releases two serums at once. One serum leans on prebiotics and probiotics, including 21% lactobacillus ferment lysate, to reinforce the skin and promote barrier recovery, and the other packs a blend of oils and amino acids to trap moisture and calm skin. When these two formulas mix, you get one of the best skin restorative serums that work amazingly for all skin types.
---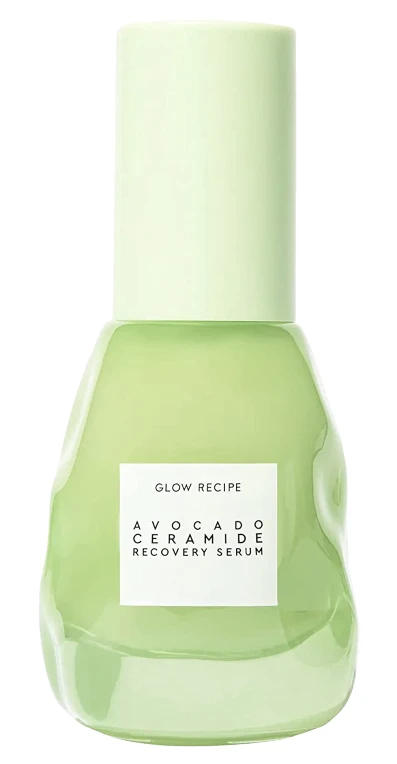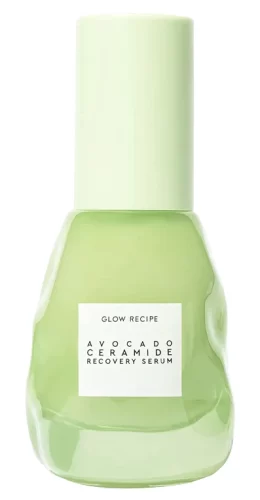 5
Glow Recipe Avocado Ceramide Redness Relief Serum
Ceramides are lipids naturally found in the skin that help keep the protective barrier integer and trap moisture. Glow Recipe Relief Serum contains five types of ceramides, plus rice and wheat proteins and peptides that work to repair the skin, strengthen the barrier, and calm redness in as little time as possible. Once you layer the serum over your face, the lightweight, milky texture comforts it in an instant. For all these reasons, we consider this the best reparative serum for those who fancy clean formulas.
---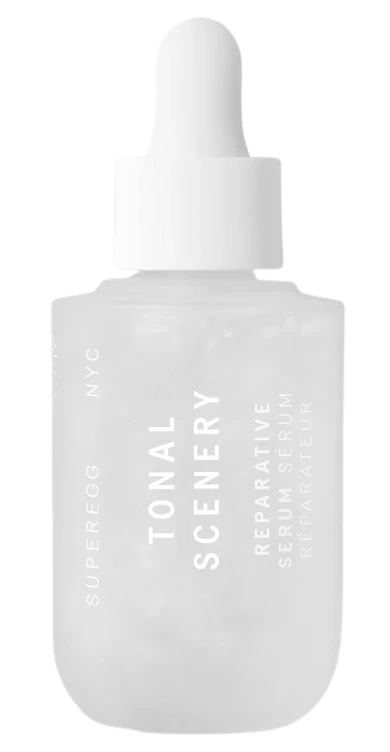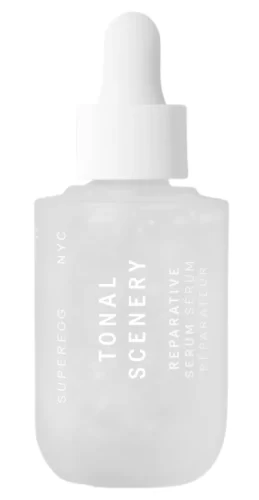 6
Superegg Tonal Scenery Reparative Serum
As the name says, this serum aids in repairing skin with pre, pro, and postbiotics — responsible for maintaining a healthy microbiome that contributes to proper barrier function. Besides reviving skin, this serum gently encourages brightening due to niacinamide, tranexamic acid, licorice root, and three forms of vitamin C without irritation. The gel texture is light and easily absorbable, never leaving skin feeling sticky but plump and nourished.
---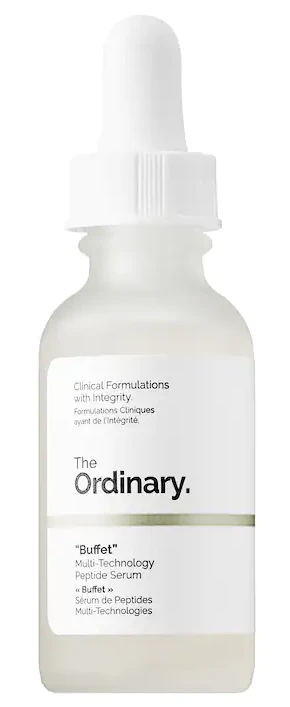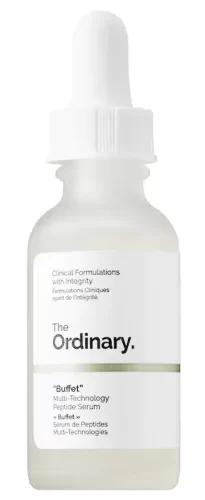 7
The Ordinary Buffet
The Ordinary Buffet Serum is formulated at a gentle pH to be super delicate to the skin, even problematic ones. The formula boasts 25.1% postbiotics plus a complex of peptides to regulate cell activity to repair themselves and induce collagen and hyaluronic acid production. This makes it a suitable repairing serum for aging skin, but not only. We like that the formula absorbs easily, without feeling sticky or tacky, plus it lacks fragrance and alcohol.
---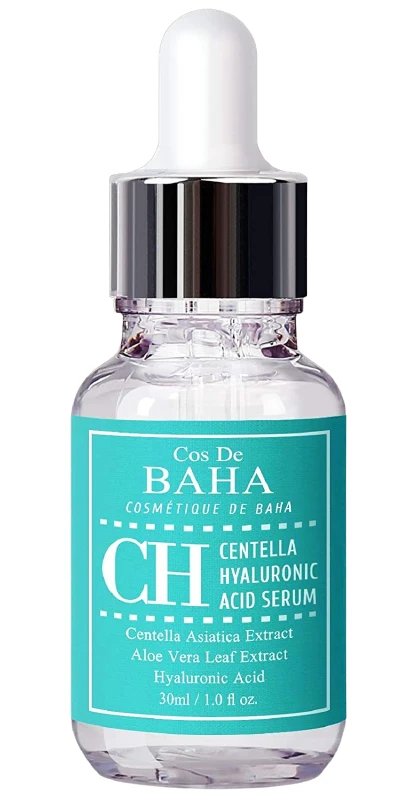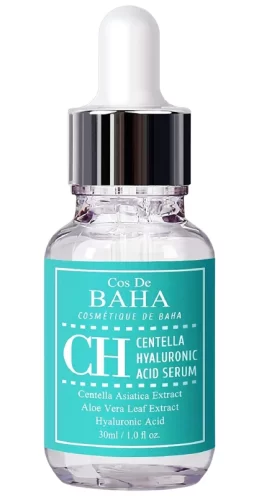 8
Cos de Baha Centella Asiatica Recovery Serum
This is an excellent skin-repair serum that costs less than $10. The formula is based on Centella asiatica extract, which says more than enough about its anti-inflammatory, moisturizing and calming benefits. Additionally, it's infused with three potent humectants — betaine, aloe vera extract, and sodium hyaluronate — to banish dehydration, a common cause of bothered skin.
---
Read next: What Serum Should You Use According To A Skincare Specialist