Everybody knows facial massages are no longer just about relaxing. Of course, they still feel sooo good, but that's not why many people are crazy about them. They are performed on a daily basis because facial massages actually improve skin appearance — reason facial yoga is a thing.
Massaging and stretching your skin can make it appear firmer and rejuvenated, and it might help reduce wrinkles and saggy skin. To make it more effective and enjoyable, you need a face massage tool. The best face massagers for wrinkles have the role of lifting and toning the skin while offering a pampering massage. But how do facial massage tools do all of that? And do they really work?
The benefits of face massage tools
First of all, a facial massage machine for anti-aging boosts blood flow in the skin, leading to better circulation, which in turn, makes skin appear firmer. Secondly, the best massage tools for wrinkles help increase collagen and elastin production — research approves it. Next, when blood flow increases and muscles relax, it enhances the skin's ability to soak up the products you layer. Using the tool to slather your favorite serum, oil or moisturizer makes them sink deeper into the skin for extra perks.
Types of face massagers
You can go for ultrasonic face massager tools or the ones that use microcurrents as they are generally more effective. They both work by improving blood flow and enhancing skin absorption and are often used to make skin more elastic and minimize wrinkles look. Other types of face massagers are those with rotating heads, aka face rollers. They are considered more effective in removing dead cells buildup and clearing pores. Some even use vibrations and can perform up to 6,000 pulses per minute to lift and tone the skin.
The best face massage machines for wrinkles
Below are the best face massagers for anti-aging and wrinkles that'll sculpt, firm, and tighten your skin. You don't have to be an expert to add them to your beauty regimen. You just have to be gentle and cover all face areas without pulling the skin. You're good to go!
---
NuFACE Advanced Trinity Facial Anti-Wrinkles Device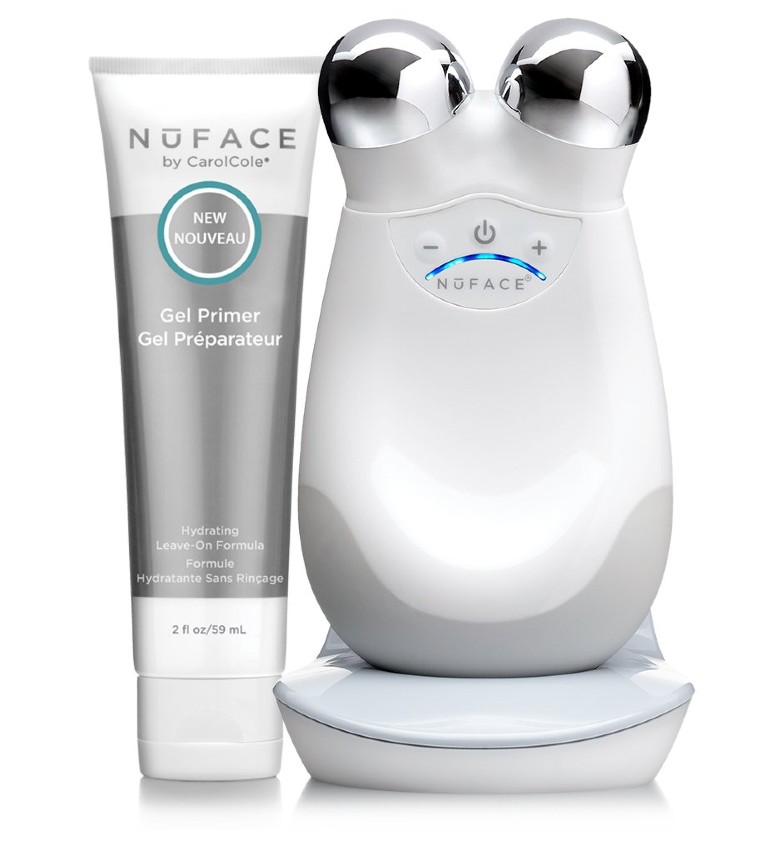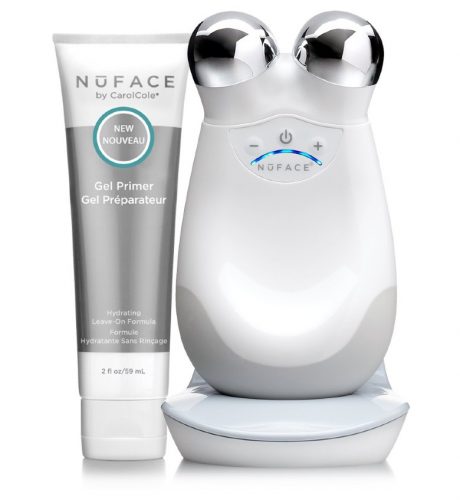 NuFace Facial Toning Device is an award-winner product, super popular among celebs. It's clinically tested and consumer reviewed for improving facial contour, facial tone, and wrinkles, delivering a radiant, younger-looking appearance. The ergonomic design stimulates the skin with a gentle microcurrent, improving elasticity and firmness while gently massaging and relaxing the skin. Simply put, it has what it takes to be one of the best face massagers for anti-aging.
---
Foreo Luna 3 Facial Cleansing and Firming Massage Brush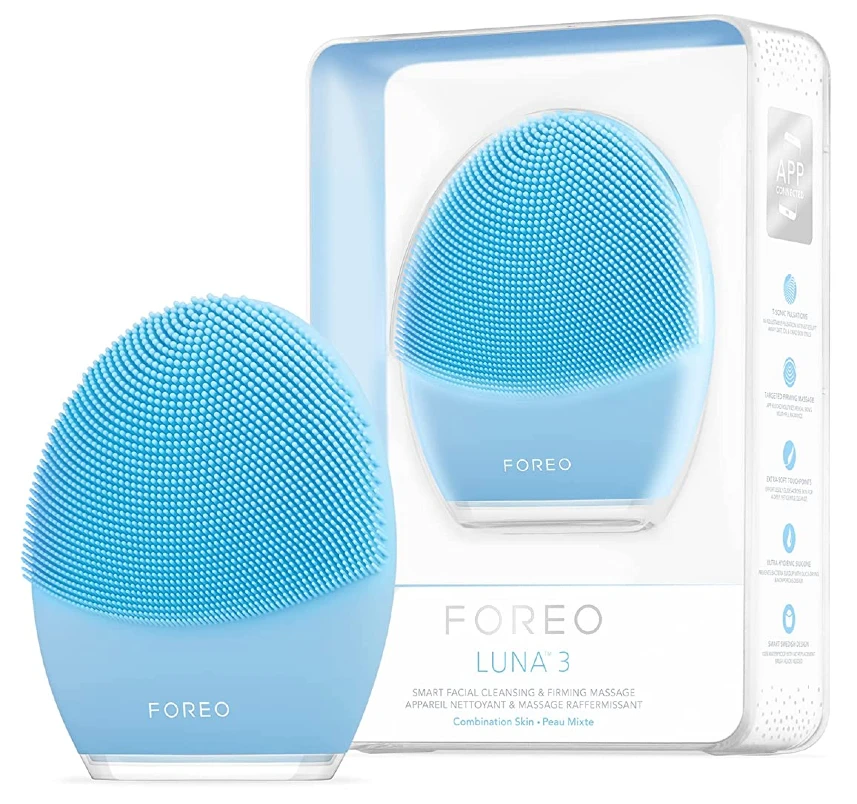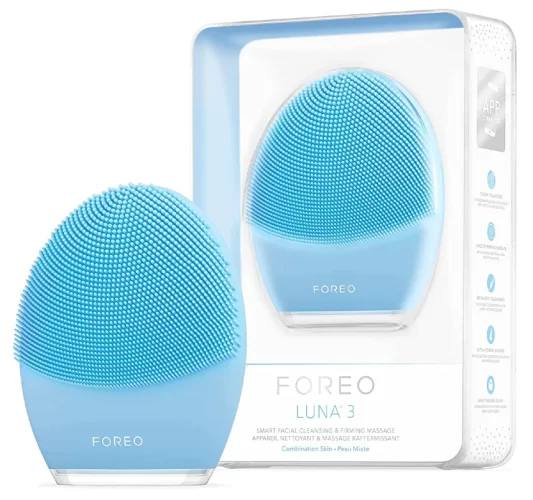 If you're looking for a face massage device that also cleanses the skin for spa-like results, reach for Foreo Luna 3. It uses T-Sonic technology, which according to the brand, can produce up to 8,000 sonic pulsations per minute to deeply cleanse and remove impurities from the skin's surface. This face massager also improves microcirculation to smoothen wrinkles and fine lines, as well as enhance skin firmness.
---
Nurse Jamie Uplift Massaging Roller


With a unique hexagon shape that holds 24 massaging stones, the Nurse Jamie face massager energizes, revives, and uplifts the skin. A worldwide favorite for its easy use, portability, and instant results, the uplifting beauty tool uses a unique rhythmic rolling action, replicating the techniques used in facials to improve the skin's appearance. Briefly, it relaxes the skin, making it appear firm and toned.
---
Clarisonic Mia Smart Facial Cleansing Brush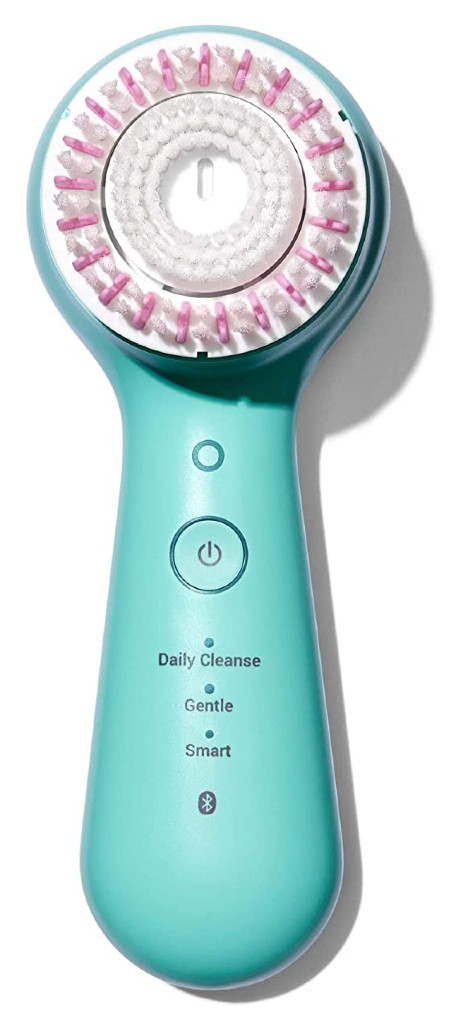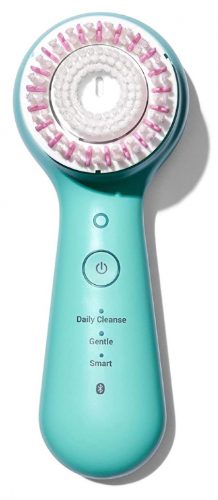 Clarisonic Mia Smart Facial Cleansing Brush is an all-in-one solution to sculpt firmer contours and reduce dullness for a radiant, smooth, and youth-looking complexion. With 18,000 micro-blends per minute, it cleanses skin and leaves it looking soft, smooth, and even. This face massager is great if your skin is sensitive since it doesn't use spinning or rotation, which can irritate delicate skin. Instead, it uses gentle back and forth movement, which, when paired with water, creates a vacuum effect that removes dirt and oil from the pores.
Use our exclusive code WCLED to get 15% OFF on all CurrentBody LED devices. Check the offer here.
---
Vijuve Anti-Aging Face Massager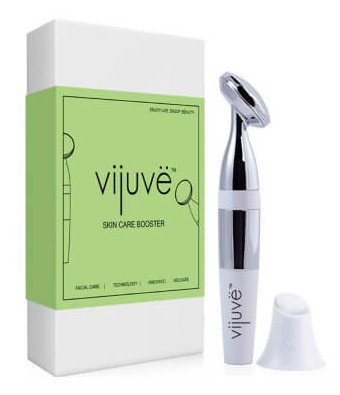 This vibrating massage tool helps you diminish aging signs and get rid of sagging skin, puffy eyes, furrow lines, and dark circles. With 9,000 vibrations per minute, it helps skin rebuild collagen, tightening up the pores while boosting blood flow. Use the device twice daily, 10 minutes in the morning and 10 minutes at night. For best results, pair it with Vijuve vitamin C and hyaluronic acid serum to help even out your skin tone and restore a plumper, brighter complexion.
---
TouchBeauty Hot & Cool Facial Massager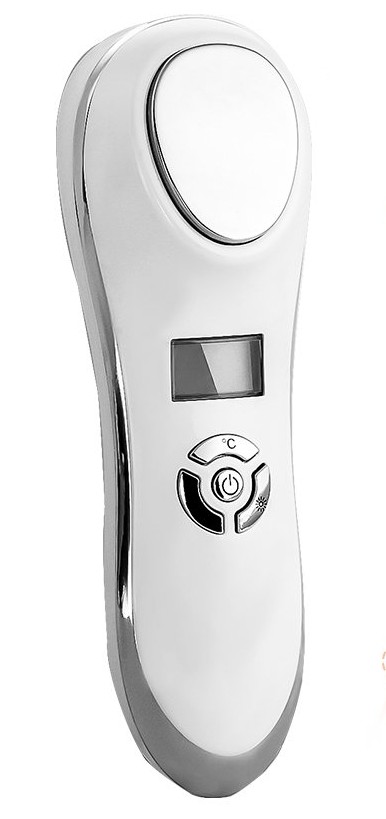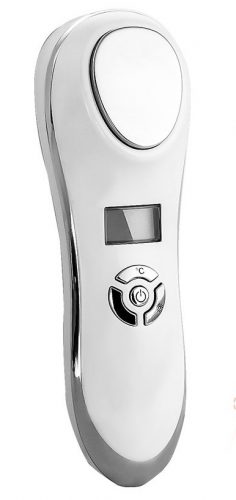 This face massager device can penetrate the skin with a powerful cleaning effect, thoroughly remove makeup and dirt from pores. Also, it helps the skin absorb more of your skincare products. The cleansing mode opens up pores, entirely removes dirt to unclog them, dredges hair follicles, and massages the skin. The cold mode cools the skin, paving the way to future skincare and maintenance, relieving tension, shrinking pores, and tightening the skin. There's more: you can use it on the eye area too!
---
Dangshan 2-in-1 Electric Face Massager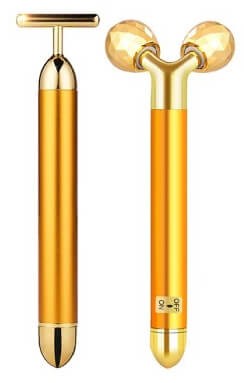 This duo includes a roller massager and a T-shape electric massager, both having the role of making skin look and feel brand new. The roller has a surface diamond-grade cut small shape and a V design to fit the whole body tightening curves. The "T" shape head makes 6,000 vibrations per minute, effectively relaxing the skin and reducing wrinkles appearance.
---
Scraping Massage Tool by Heart Can Feel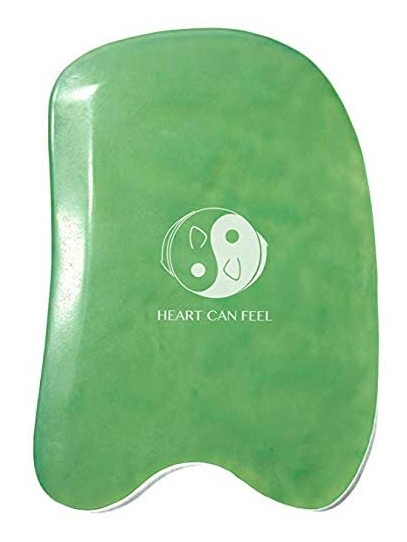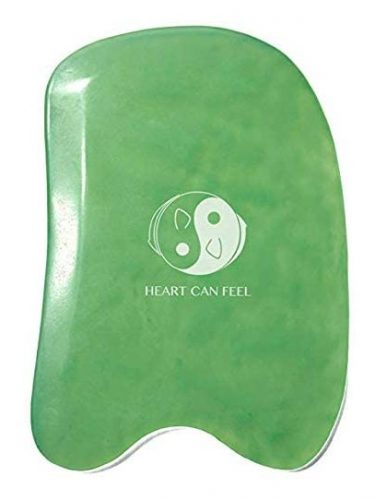 This tool is made of 100% natural jade, rich in a whole range of trace mineral elements easily absorbed by the skin, helping prevent aging marks, pigmentation, and acne, while contributing to detoxification. Also, it offers a myofascial release to help you relieve muscle and joint pain quickly and effectively.
---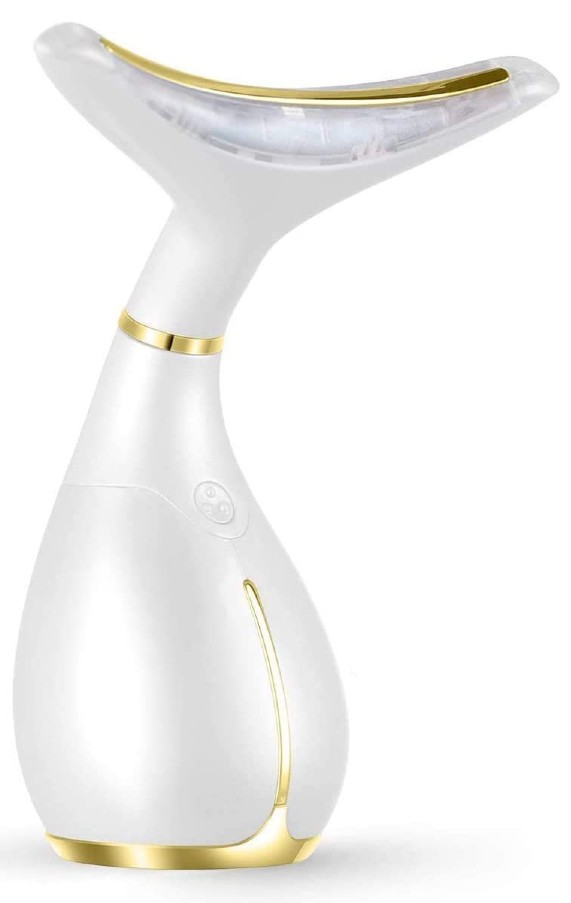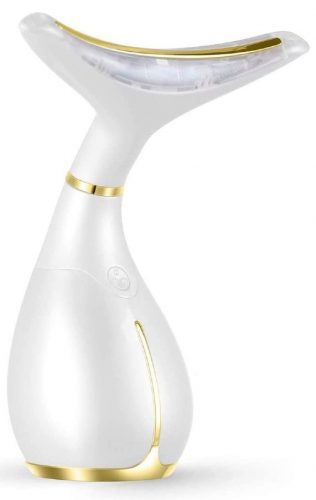 Editor's Choice: Ms.W Face Massager Anti Wrinkles Device
Here is our editor's favorite facial massager. Ms.W Face Massager Anti Wrinkles Device combines three vibration modes with LED lights and heat therapy to boost blood flow, promote collagen synthesis, and tighten loose skin. We love it!