Yes, we love skincare and slathering our skins into the goodness of serums, moisturizers, and masks, but beauty comes from the inside is not a myth. So, while you hold onto that diligent skincare routine, exercise, practice mindfulness, add these best anti-aging supplements to your arsenal to help your skin from the inside out.
Best anti-aging supplements
Collagen
With age, collagen production slows down, and the skin loses its natural elasticity. The result is wrinkle formation and sagging skin. Supplementing the skin with collagen can improve skin firmness and make it look more youthful. OK, besides intaking collagen supplements, or collagen powder, you can add to your diet foods that boost collagen production.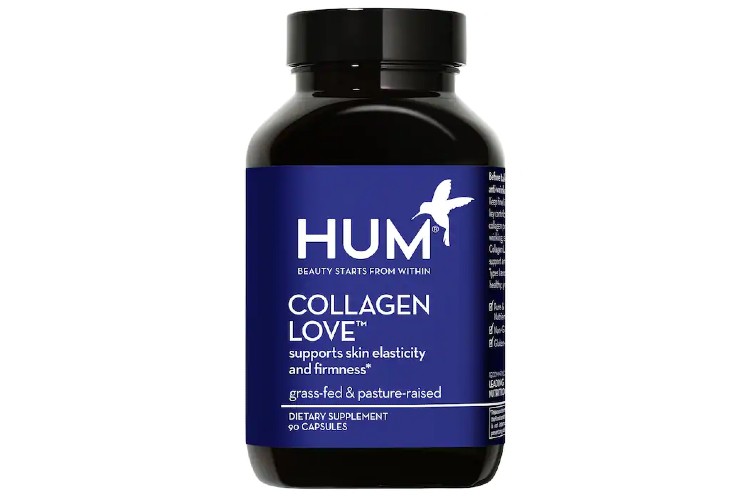 HUM Nutrition Collagen Love Skin Firming Supplement
Selenium
This mineral slows down skin aging and preserves tissue elasticity. Selenium intake helps strengthen tissues, making skin appear denser. This is because selenium acts as an antioxidant, offsetting oxidative damage. While you can add more selenium to your diet through seafood, eggs, and whole-grain cereals, getting a selenium supplement helps reap its manifold benefits.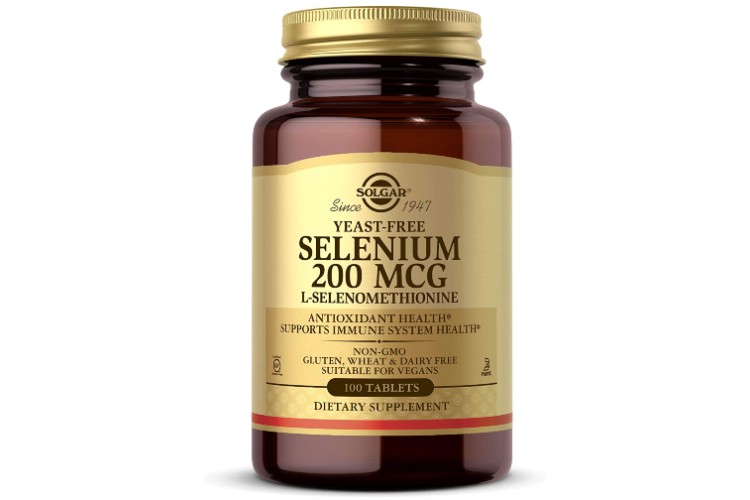 Solgar Yeast-Free Selenium
Vitamin E
Vitamin E helps the immune system fight off viruses and bacteria while acting as a potent antioxidant to protect cells from free radical damage. Plus, since vitamin E is an oil-based vitamin, it's great when used for dry and aging skin, both topical and oral, preventing damage associated with enzymes and protecting cells. Although you can get vitamin E from natural sources like grains, sunflower oil, nuts, oats, and other dairy products, vitamin E supplements are popular for slowing down common aging signs and improving the body's stores of antioxidants.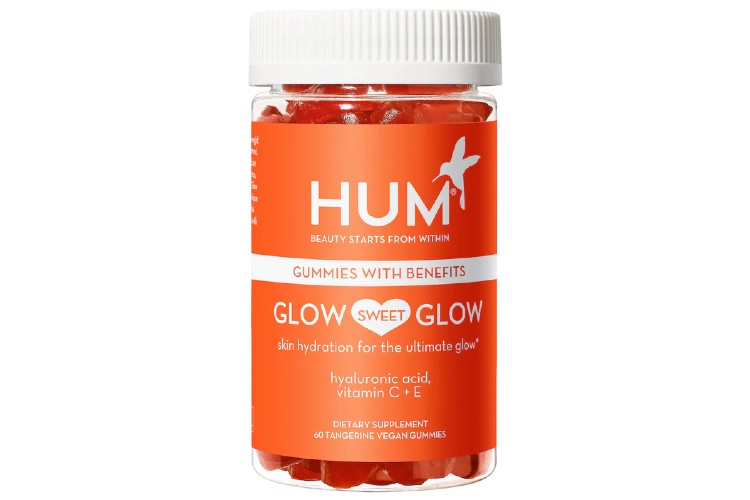 HUM Nutrition Glow Sweet Glow
Vitamin C
The best anti-aging supplements should contain vitamin C and this is our top pick. First, vitamin C boosts collagen production in the skin, making it appear bouncier and plumper. As a result, it reduces fine lines and wrinkles look, while evening tone. Secondly, vitamin C is one of the most potent antioxidants that scavenged free radicals.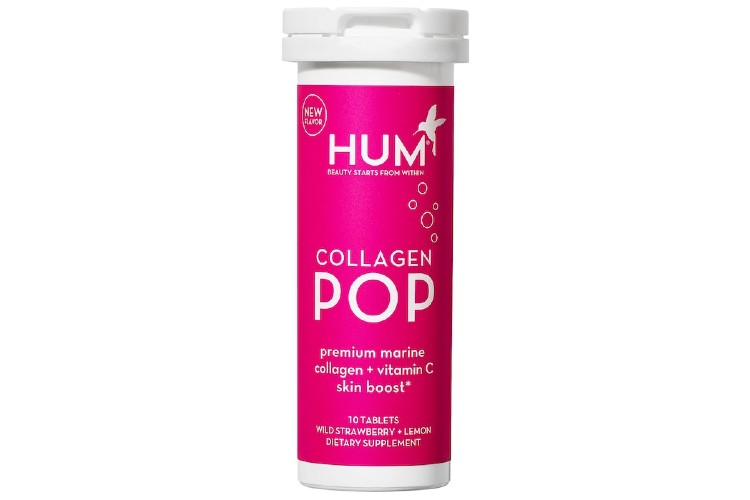 HUM Nutrition Collagen POP + Vitamin C
Vitamin B12
With age, the body's natural ability to absorb vitamin B12 slows down, so we can't have enough of this vitamin in our diet. Vitamin B12 works as a cofactor in essential amino acids, proteins, and lipids synthesis, needed for healthy skin. Apart from its anti-aging benefits, vitamin B12 can also boost your energy levels so even more reasons to intake it.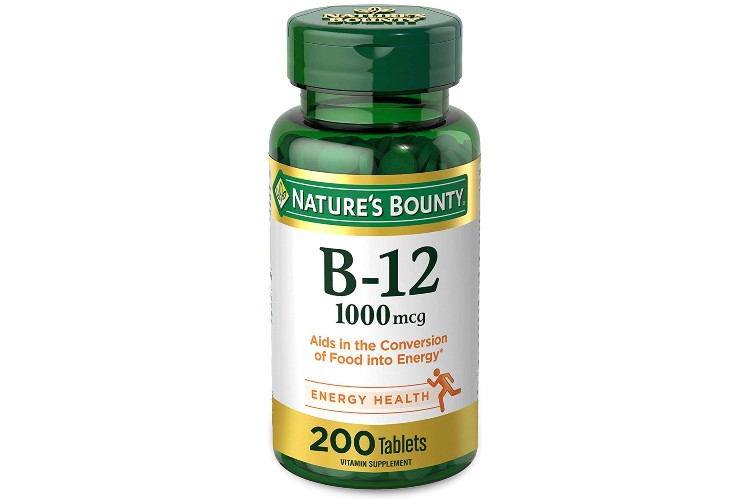 Nature's Bounty Vitamin B12
Curcumin
The best supplements for anti-aging should contain curcumin, an extract from turmeric, praised for its robust benefits. Thanks to its antioxidant activity, curcumin does a great job at activating certain proteins to delay aging — studies confirm it. More than that, this compound protects against cellular damage, and it's an anti-inflammatory agent.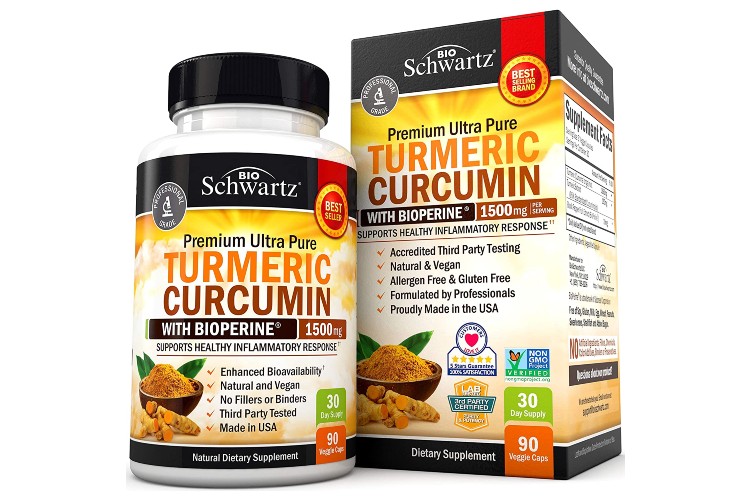 BioSchwartz Turmeric Curcumin with BioPerine
EGCG
EGCG or Epigallocatechin gallate is gaining popularity as a beneficial polyphenol compound and is definitely the ideal compound in the best anti-aging supplements. Found in green tea, EGCG might slow down skin aging by restoring certain functions in cells and acting on AMP protein — an enzyme that plays a role in cellular energy balance.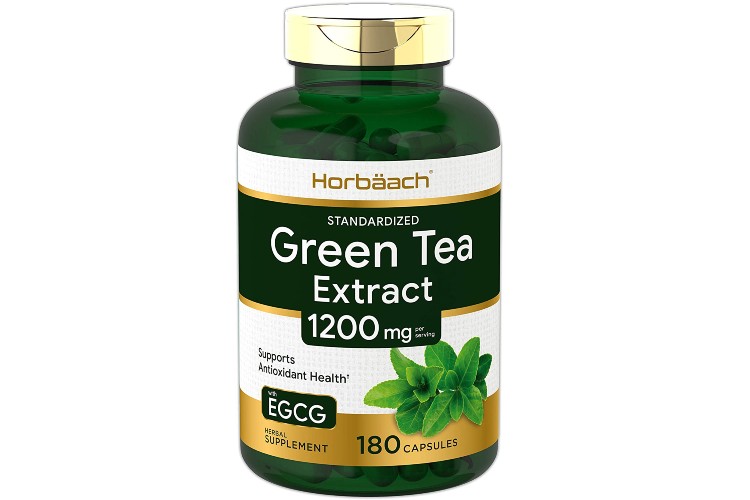 Horbäach EGCG Green Tea Pills
Coenzyme Q10
Coenzyme CoQ10 couldn't miss from the best anti-aging supplements since it's the vital molecule that our body produces, that supports energy production. However, another benefit of coenzyme Q10 is that it can guard the body's cells against harmful elements. Coenzyme Q10 supplements can protect you from oxidative damage, reversing aging signs by improving skin tone and texture.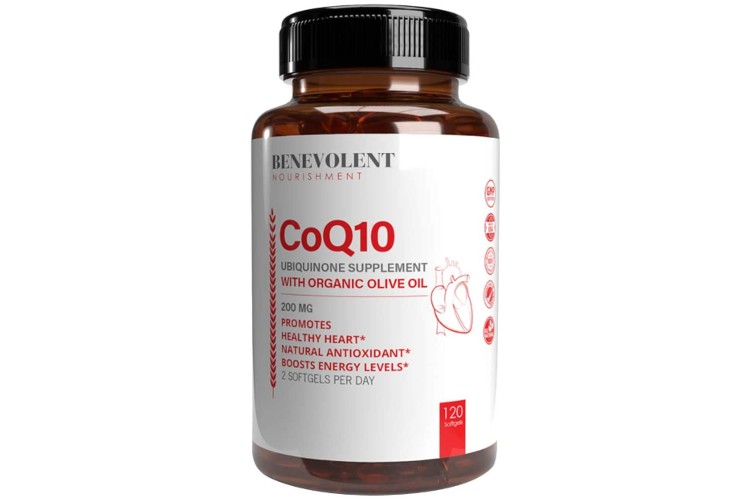 Benevolent Nourishment Premium CoQ10
Resveratrol
Another popular antioxidant, resveratrol, is present in grapes, peanuts, berries, and red wine. In recent years, resveratrol became popular for its anti-aging characteristics, the reason you'll find it in the best anti-aging supplements. That's because resveratrol supplements can activate sirtuins, which promote longevity and improve mitochondrial function.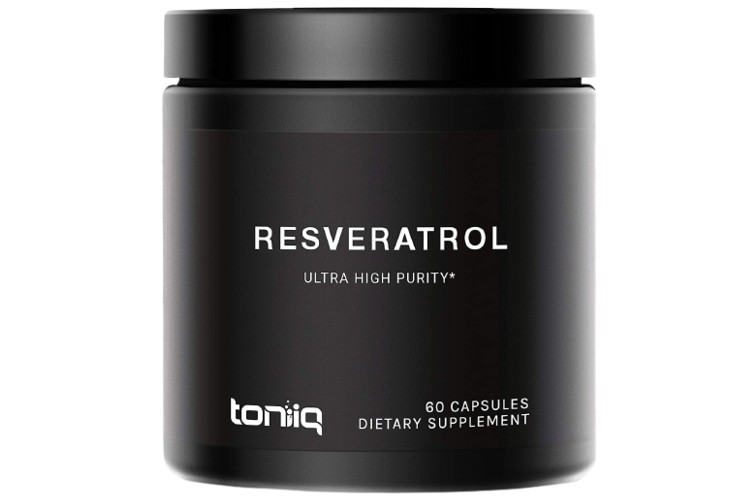 Toniiq Store High Purity Resveratrol Capsules
Quercetin
Quercetin is a flavonoid with potent antioxidant activity that can offset free radical damage, stimulate cell renewal and protect proteins and lipids degradation, working to soften, hydrate, and protect the skin. These Murad supplements were made with mature skin in mind, addressing wrinkles from the inside out. As one of the best anti-aging supplements, the formula blends calcium, magnesium, copper, niacin, quercetin, plus vitamins A, C, and E to deliver maximum results.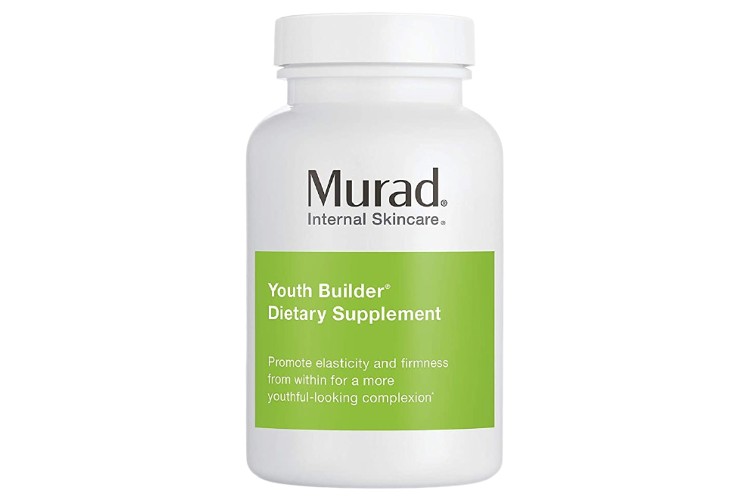 Murad Youth Builder Dietary Supplement