Are you tired of the constant itch and snowfall of flakes on your shoulders? Dandruff and scalp flakiness can be more than just annoying—they can shake your confidence. But don't fret; the solution might be as simple as switching your daily shampoo. Read on to find the best salicylic acid shampoos that not only tackle dandruff but also leave your hair and scalp feeling refreshed and revitalized.
What is salicylic acid?
Salicylic acid is a beta-hydroxy acid classified as a keratolytic. The term "keratolytic" refers to the ability to break down keratin, a protein that forms the structure of the skin, hair, and nails. By breaking down keratin, keratolytic agents like salicylic acid exfoliate the outer layer of skin, thereby promoting the shedding of dead cells.
In the context of haircare, salicylic acid is particularly effective for treating scalp conditions like dandruff and seborrheic dermatitis. These conditions often involve the accumulation of excess skin cells, which can lead to flaking, itchiness, and even dandruff. Additionally, the anti-inflammatory properties can help to soothe irritation, making salicylic acid a comprehensive solution for various scalp issues.
Salicylic acid shampoos benefits
Salicylic acid shampoos have a good reputation in the haircare field and even the FDA thinks they're a good bet for sorting out inflammatory scalp conditions. For instance, one study found that a shampoo with 2% salicylic acid really cut down on dandruff and seborrhoeic dermatitis. Another study with 3% salicylic acid had similar impressive results.
Are salicylic acid shampoos safe?
According to the FDA, salicylic acid is considered safe and effective when used in shampoos in 1.8% to 3% concentrations. However, salicylic acid may cause side effects such as redness, burning, or peeling skin in some people. If these symptoms persist or worsen, quit salicylic acid for a while.
What is the best salicylic acid shampoo?
Now that you've answered all your questions, scroll on to find the best salicylic acid shampoos that our expert team swears by:
---
Nioxin Cleanser Shampoo
Hunting for a shampoo that does it all? This is a best-seller and even snagged Amazon's Choice label. It cleans your scalp and hair with salicylic acid, getting rid of all the gunk like sebum and leftover products without removing the good oils. Plus, it's packed with hair-boosters like biotin, folic acid, and niacinamide, not to mention natural extracts and menthol for that fresh feel. Whether you've got fine, thin, or natural hair, or even if it's color-treated, this is one of the best salicylic acid shampoos you can grab.


---
Redken Extreme Shampoo
If your hair craves protein-rich formulas, pick Redken Extreme Shampoo. The star in this shampoo is a protein strength complex that contains amino acids and arginine to nourish the hair roots and reduce breakage and split ends. Besides repairing and fortifying damaged hair, the shampoo also cleanses, conditions, and soothes inflamed scalp with citric and salicylic acids. It's alcohol-free, so it won't cause irritations or scalp inflammation, but if you don't like SLS, avoid this one, as it has plenty of it.


---
Neutrogena T/Sal Shampoo 
Whether you have dandruff, scalp psoriasis, or seborrheic dermatitis, Neutrogena T/Sal can help. The magic is in its simplicity—it's got just one active ingredient, 3% salicylic acid, which is a proven champ at tackling itchiness, dryness, and flaking. And don't worry about the extra stuff messing with your hair; this shampoo is free of added colors, preservatives, and fragrances. So, you can focus on getting that healthy scalp.


---
CLn Shampoo
CLn Shampoo is another dermatologist and clinically tested shampoo for the treatment of dermatitis and dandruff. It effectively cleanses the scalp prone to flaking and itching while thoroughly removing the buildup of dead skin cells and debris with salicylic acid and citric acid. Besides, this shampoo contains glycerin to hydrate your hair without clogging pores, and it has a formula free of drying alcohol, fragrance, parabens, or triclosan.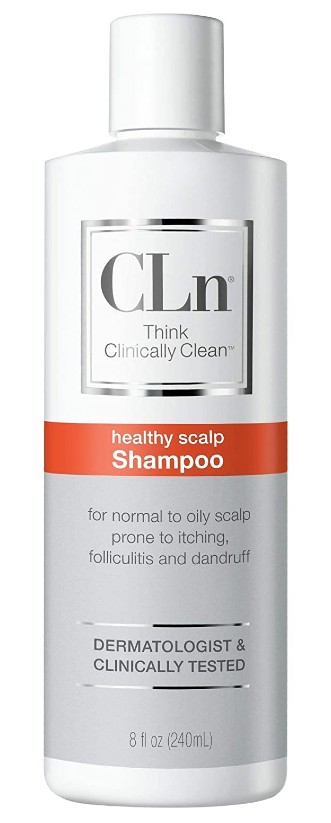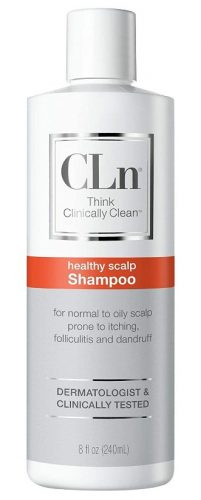 ---
Aveda Invati Advanced Exfoliating Shampoo
If you like organic formulas, Aveda Invati Shampoo is something you should try. While it's not specifically a dandruff shampoo, it's loaded with soothing stuff like salicylic acid, turmeric extract, and lactic acid. These ingredients work together to gently scrub away scalp buildup and unclog pores. Plus, it's got a bonus: it can reduce hair shedding by a whopping 53%. So if you're after stronger, thicker hair without drying out your scalp, this salicylic acid-infused shampoo could be your new go-to.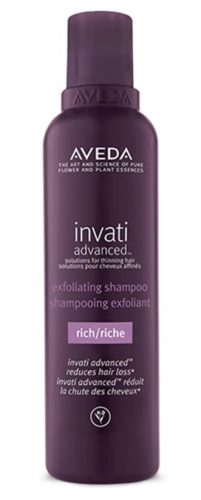 ---
Biolage R.A.W. Antidandruff Shampoo
As one of our favorites, Biolage R.A.W. has a triple-threat of exfoliating agents: willow bark, lactic acid, and a solid 2.9% of active salicylic acid. These ingredients team up to kick out all the bad stuff—think excess oil, dirt, and dead skin cells. The result? A flake-free, healthier scalp in no time. But wait, there's more! It's also got rosemary for its antioxidant kick, which can help boost blood flow and make your hair grow longer and stronger. Plus, it hydrates and soothes with glycerin and natural plant extracts.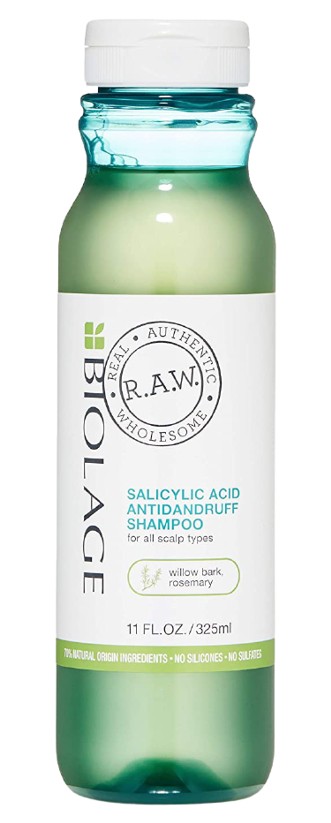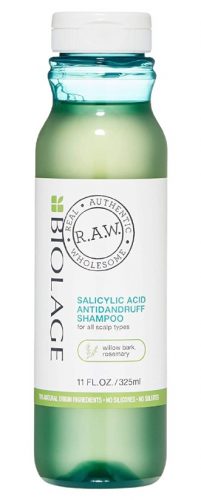 ---
Biolage Cooling Mint Scalpsync Shampoo
If you're after something a bit gentler but still effective, check out Biolage Cooling Mint Scalpsync Shampoo. This one is a breath of fresh air for your irritated skin. It removes excess oil and grime, all while making your hair look and feel healthier. Got wavy, curly, or fine hair? No worries, it's a fit for all and specifically targets those annoying flakes and dandruff. The best part? Your hair feels super refreshed after each wash. If you find Biolage R.A.W. a bit too intense, this Cooling Mint version is your go-to for sensitive scalps.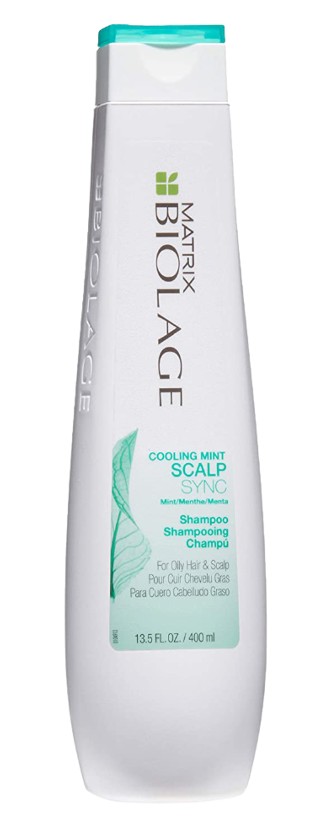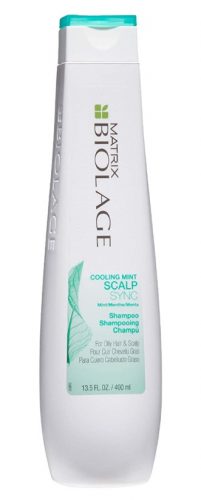 ---
Klorane Shampoo with Chamomile and Salicylic Acid
Blond or light brown locks? Klorane Shampoo could be your new haircare hero. This shampoo is a blond's best friend, thanks to its chamomile extract that brightens and amps up those golden highlights. But it's not just about the color; it's packed with good-for-your-hair ingredients like vitamin C, citric acid, and yes, salicylic acid. This trio offers a scalp cleanse, nourishes your strands, and gives you that antioxidant shield to keep dandruff and itchiness at bay. Plus, if you're into clean beauty, you'll be happy to know it's free from parabens, SLS, and silicones.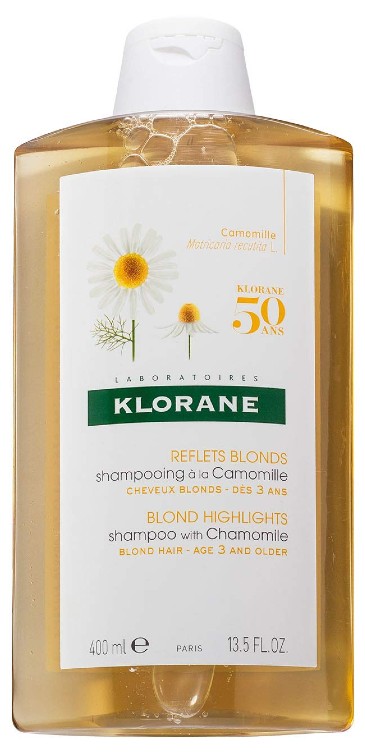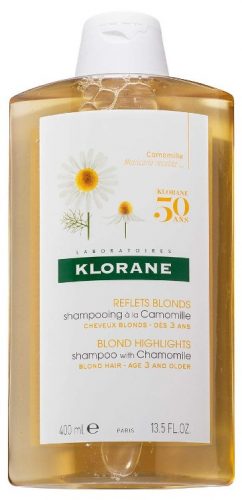 ---
Sunday Riley Clean Rinse Clarifying Scalp Treatment
Not a shampoo, but definitely a game-changer for your scalp: meet Sunday Riley Clean Rinse. If you're dealing with dandruff, dermatitis, or just a flaky scalp, this treatment's got your name on it. It's packed with glycolic and salicylic acids that go the extra mile to kick out all the gunk clogging your hair follicles. Moreover, rose clay and hazel are added to clear out leftover impurities, all without robbing your scalp of its natural oils. And let's talk nutrients: this formula is loaded with calcium, panthenol, zinc, and vitamins B, C, and E to give your hair the TLC it needs to grow. Plus, it's got fatty acids, jasmine oil, and rosewater to hydrate your scalp without making your hair look like an oil slick.