Salicylic acid is mostly known as an acne-fighting ingredient in skincare products, but people with dandruff are very well aware that salicylic acid is actually more than that. In fact, salicylic acid is a popular treatment for scalp itching, sebum buildup, and dandruff and is often found as a core ingredient in shampoos. Even the FDA considers salicylic acid a promising ingredient for controlling inflammatory scalp conditions. So the idea of adding a salicylic acid-infused shampoo into your hair care routine is nothing but a great idea. We did the job for you and found the best salicylic acid shampoos to fight dandruff and flaky scalp.
But first, let's break down the basics.
What is salicylic acid?
Salicylic acid is a beta-hydroxy acid, classified as a keratolytic, that works by stripping away the dead cells from the skin's outer layers. It's oil-soluble, meaning it can penetrate into the skin pores and unclog them by eliminating the buildup of debris, sebum, and dead cells in your scalp. This helps with various hair conditions since scalp buildup is a major cause of flakes, dandruff, psoriasis, and other dry skin-related issues.
Salicylic acid shampoos benefits
Since salicylic acid is great at breaking down dull skin cells and oil in your scalp and hair follicles' pores, it can help relieve dryness and dandruff. This has actually been shown in numerous clinical studies.
For instance, one research showed that shampoo containing 2% salicylic acid significantly reduced dandruff along with the itching and flakes caused by a dry scalp. Similarly, another study from 2002 found that seborrhoeic dermatitis and dandruff improved considerably throughout the use of a 3% salicylic acid shampoo. There are even rumors saying salicylic acid could reduce hair loss, but there's no scientific evidence in this regard, so it's hard to say whether or not it's true. 
Finally, salicylic acid is used in shampoos because its composition makes it easy to penetrate the scalp and clean the excess cells' buildup and sebum. If you feel your scalp is too dry, flaky, irritated, or need to reduce dandruff or control seborrheic dermatitis, consider using a salicylic acid shampoo.
Are salicylic acid shampoos safe?
According to the FDA, salicylic acid is considered safe and effective when used in shampoos in 1.8% to 3% concentrations. However, salicylic acid may cause side effects such as redness, burning, or peeling skin to some people. If these symptoms persist or worsen, quit salicylic acid for a while.
What is the best salicylic acid shampoo?
Now that you have all your questions answered, below are the best salicylic acid shampoos our team swears by:


Nioxin Cleanser Shampoo with Salicylic Acid
A best-seller and Amazon's choice, Nioxin Cleanser Shampoo deeply cleanses the scalp and hair while removing sebum, debris, and product buildup without stripping the protective oils from your strands. It eliminates scalp buildup thanks to citric and salicylic acids while it nourishes and thickens the hair with biotin, folic acid, niacinamide, natural extracts, and menthol. It's perfect for those with fine, thin, and natural hair, but it works just as well on color- and chemically-treated types, being one of the best salicylic acid shampoos out there.
---


Redken Extreme Salicylic Acid Shampoo
If your hair craves protein-rich formulas, pick Redken Extreme Shampoo. The star in this shampoo is a protein strength complex that contains amino acids and arginine to nourish the hair roots, reduce breakage and split ends. Besides repairing and fortifying damaged hair, the shampoo also cleanses, conditions, and soothes the scalp with citric and salicylic acids. It's alcohol-free, so it won't cause irritations or scalp inflammation, but if you don't like SLS, avoid this one, as it has plenty of it.
---


Neutrogena T/Sal Therapeutic Scalp Shampoo
Whether you have dandruff, scalp psoriasis, or seborrheic dermatitis, Neutrogena T/Sal can help you fight any of these conditions, remaining one of the best salicylic acid shampoos on the market. It's a scalp treatment containing only one active ingredient, 3% salicylic acid, clinically proven to relieve itchiness, dryness, and flaking caused by dandruff and other dry scalp-related conditions. If you go for this anti-dandruff shampoo, your hair will be on the safe side as it's free of added color, preservatives, and fragrance.
---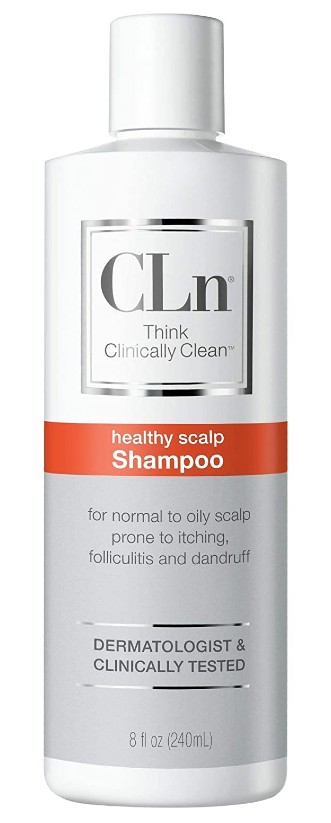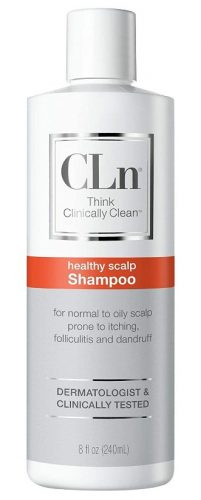 CLn Salicylic Acid Shampoo
CLn Shampoo is another dermatologist and clinically-tested shampoo for the treatment of dermatitis and dandruff. It effectively cleanses the scalp prone to flaking and itching while thoroughly removing scalp buildup of dead skin cells and debris with salicylic acid and citric acid. Besides, this shampoo contains glycerin to keep your hair hydrated without clogging pores, and it has a formula free of drying alcohol, fragrance, parabens, or triclosan.
---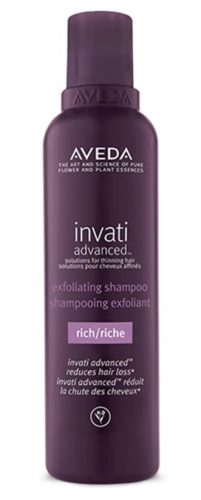 Aveda Invati Advanced Exfoliating Shampoo
If you like organic formulas, Aveda Invati Shampoo is something you should try. Although it's not specially formulated for dandruff, it contains soothing ingredients such as salicylic acid, turmeric extract, and lactic acid, making it more suitable for prevention than treatment. It gently exfoliates the scalp, removes buildup that can clog pores, smooths and nourishes while reducing hair shedding by 53%. This thickening shampoo with salicylic acid is best for anyone looking to strengthen their hair without drying the scalp.
---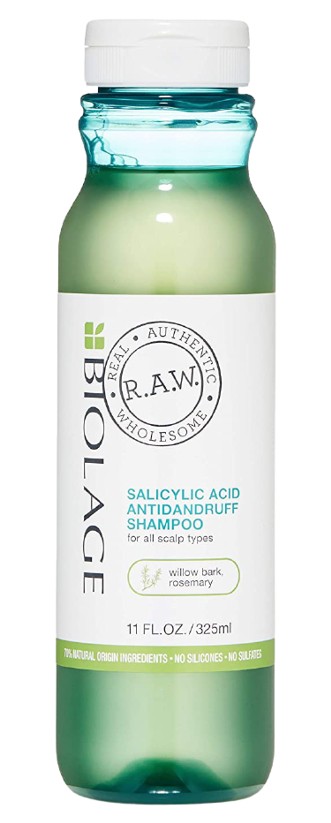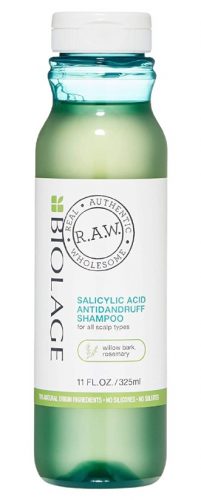 Biolage R.A.W. Salicylic Acid Shampoo
As one of the best shampoos with salicylic acid, Biolage R.A.W. contains three potent exfoliating agents, willow bark, lactic acid, and 2.9% active SA, all very effective in removing excess sebum, dirt, dead cells, and product buildup. This formula purifies the flaky scalp and helps eliminate dandruff in as little time as possible to support optimum hair health. Biolage R.A.W. Shampoo also uses the antioxidants properties of rosemary to boost blood flow and encourage hair to grow longer and stronger while it soothes and hydrates with glycerin and natural plant extracts.
---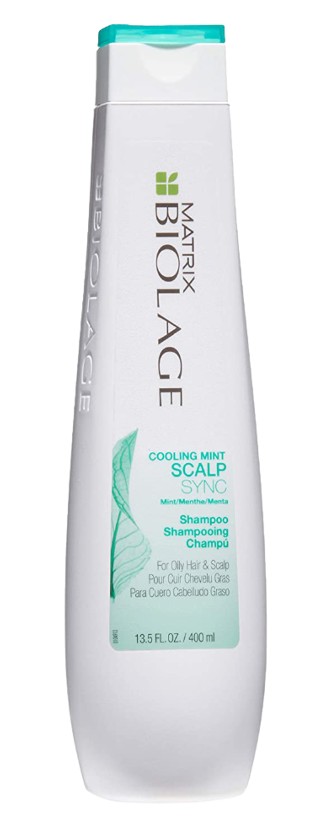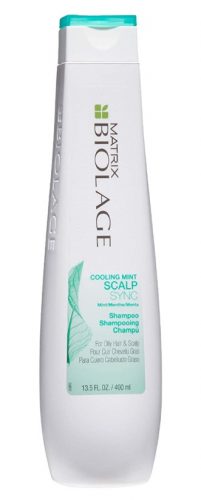 Biolage Cooling Mint Scalpsync Shampoo
Or you can try this cooling shampoo with salicylic acid by Biolage formulated to relieve irritated scalp, cleanses excess oil and debris while revealing healthier hair. Biolage Cooling Mint Scalpsync Shampoo can be used on all hair types, including wavy, curly and fine, and targets the appearance of flakes and dandruff, leaving your hair with a pleasing feeling after each use. It's gentler than Biolage R.A.W., so opt for this one if you are on the sensitive side.
---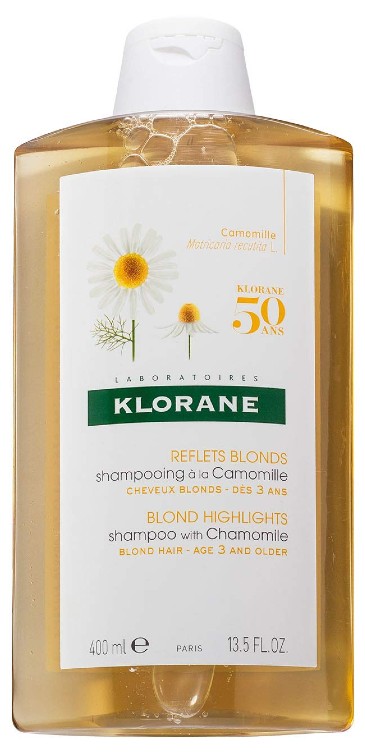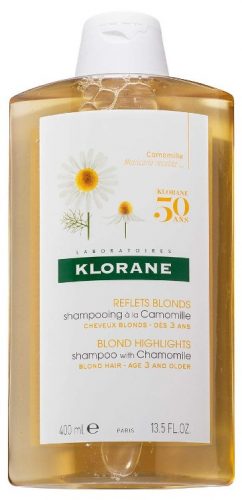 Klorane Shampoo with Chamomile and Salicylic Acid
If you have blond-light brown hair, then you'll like Klorane Shampoo, as it's formulated with chamomile extract to brighten and intensify blond highlights. Besides chamomile, this shampoo is enriched with other hair protective ingredients such as vitamin C, citric acid, and salicylic acid. It works to provide deep scalp cleansing, nourishment, and antioxidant protection so your hair won't be prone to dandruff or itchiness. Klorane Shampoo is also free of compounds like parabens, SLS, and silicones being a great addition to your hair care regimen.
---

Sunday Riley Clean Rinse Clarifying Scalp Treatment
Although this one is not a shampoo, Sunday Riley Clean Rinse is a product that anyone with dandruff, dermatitis, or flaky scalp needs. It has a deep cleansing formula with glycolic and salicylic acids to remove debris and scalp buildup that clogs hair follicles, plus rose clay and hazel to clear impurities and residue without stripping the scalp of its natural oils. More than that, this treatment contains calcium, panthenol, zinc, vitamin B, C, and E to nourish and support hair growth, while fatty acids, jasmine oil, and rosewater work to hydrate the scalp without making the hair look greasy.