As you age, the skin tends to loses its elasticity, causing it to stretch and sag, which in turn makes pores appear more prominent. This is why you will likely have large and visible pores at maturity. Now let's dispel a common misconception right off the bat: it's not possible to close pores. Unless you're willing to undergo pore-refining laser or radio wave treatments, it's not gonna happen. If you're a makeup lover or even an occasional one, having large pores can be a nightmare since almost everything get into them and leave you with a patchy look.
But there is hope: a foundation that delivers enough coverage to camouflage pores and other blemishes while adding hydration to your complexion without settling into fine lines (and pores). Now, scroll through the best foundations for mature skin with large pores that'll have you look fabulous long after the sun comes down.
P.S: Don't forget to get primed. Always apply primer before foundation to create a smooth canvas and de-emphasize the pores' look.
---
Estée Lauder Double Wear Stay-in-Place
When a product has been raved about since the '90s and still manages to stay relevant in 2023, you know it's something special. Such is the case with Estée Lauder Double Wear—a foundation that has stood the test of time and emerged as one of the most praised foundations out there. With an ever-improved formula and a staggering 64 shades to choose from, it's no wonder it ticks all the boxes.
From full coverage to a lightweight feeling and lasting power, this foundation has it all. And the cherry on top? It leaves a matte velvety finish that camouflages large pores and conceals blemishes and fine lines without settling. And because a little goes a long way, this foundation lasts for ages, making it a bang for your buck.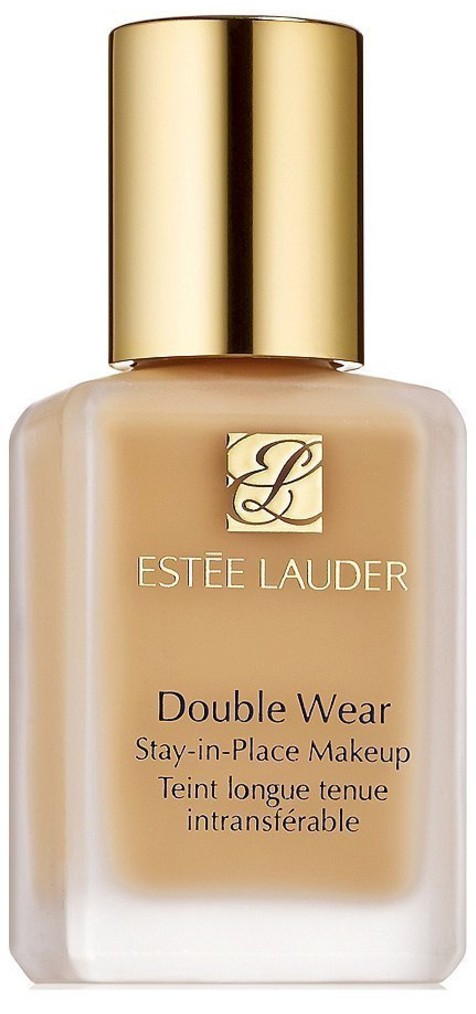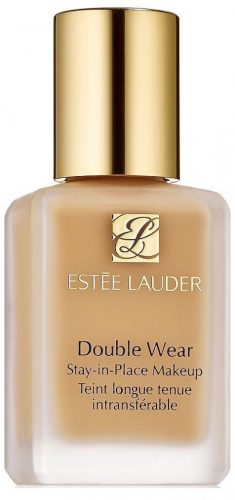 ---
Maybelline Fit Me Matte + Poreless Liquid Foundation
Maybelline Fit Me Foundation aims to refine the pores' look while providing a matte, "I woke up like this" finish. The feel is feathery light, and it can last for up to 12 hours without the need for any touch-ups. Plus, it offers an impressive range of 33 shades that cater to different skin tones and undertones. From warm to cool and neutral, it has it all, ensuring that everyone can find their perfect match.
But that's not all; this foundation is more than meets the eye. It's formulated without fragrances, a feature that makes it ideal for people with mature skin that can be sensitive to certain ingredients. And for those who worry about clogged pores, worry no more as the formula is non-comedogenic.


---
Chantecaille Future Skin
If you're seeking a complexion that's as smooth as a baby's bottom, then look no further than Chantecaille Future Skin. This foundation is the holy grail for anyone who wants a poreless look without sacrificing coverage. Its unique gel formula is oil-free and contains 60% water, meaning it's featherlight for a barely-there look. It's also infused with a plethora of skin-loving ingredients that work to nourish and hydrated the complexion. Green tea extract, rosemary, arnica, rice, chamomile, and aloe vera are just a few of the superstars that make up this worth the cash.
What sets Chantecaille Future Skin stand out from the crowd, however, is its use of light-reflecting pigments. These magical particles work to blur the appearance of pores and fine lines, creating a soft-focus effect and airbrushed finish that resembles a natural glow.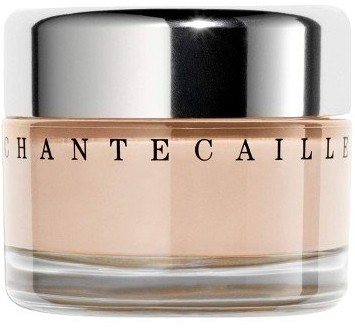 ---
Koh Gen Do Aqua Foundation
This one is also designed to let your skin breathe while diffusing light, making those pesky pores practically vanish with a blend of light-diffusing minerals. What's more, Koh Gen Do Aqua Foundation is formulated with four types of pigment powders, ensuring the coverage is buildable without any cakiness. This water-based wonder is packed to the brim with goodies for mature skin, like shea butter, algae, and olive-derived squalane, to name just a few, moisturizing and protecting the skin. It's resistant to sweat and oiliness, so you can expect it to last without the need for touch-ups throughout the day.


---
ISDIN Skin Drops Fluid Foundation
We're fond of this foundation because it leaves a matte finish with just a few drops and has a lightweight texture that resists up to 12 hours, nicely covering large pores, fine lines, and wrinkles without settling into them. And thanks to the addition of jojoba sunflower and natural mimosa waxes, it helps skin stay soft even when not wearing it.
ISDIN Skin Drops is also made with adaptive pigments that adjust to your skin tone, which means you can enjoy a more natural look without the hassle of finding the perfect shade. However, it's only available in three shades, and while it is remarkable in its abilities, having more options wouldn't hurt.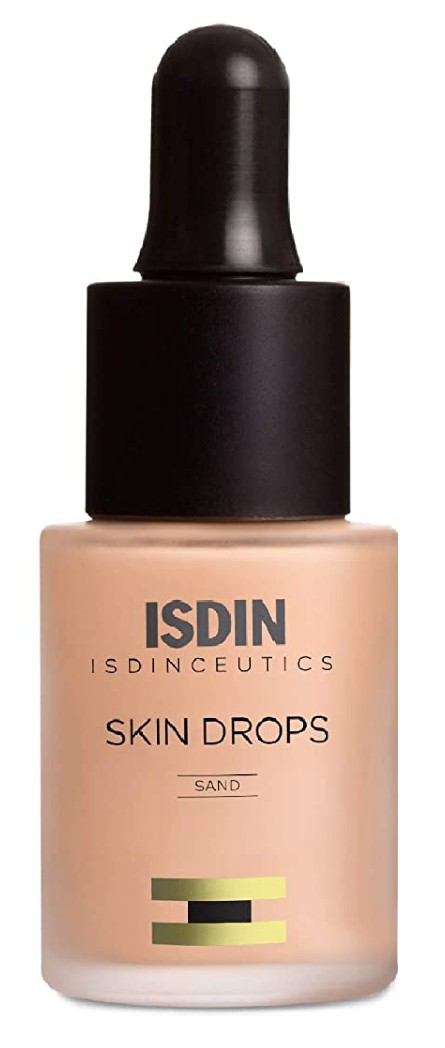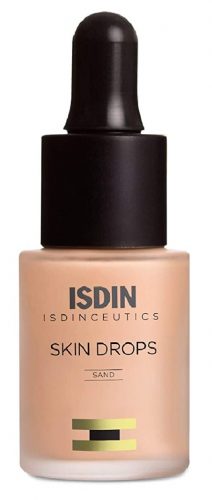 ---
Lancôme Teint Idole Ultra Wear Foundation
Consider this cult-favorite if you want a stunning matte finish that will last all day long. Not only that, but this foundation allows your skin to breathe and stay radiant without feeling weighed down by a heavy coating.
What makes it so special? Well, it comes in a staggering 45 shades, so you can easily find the perfect match for your skin tone. No more settling for close enough or buying a few shades to mix them up and hope for the best.
Lancôme Teint Idole Ultra Wear is also transfer-resistant, so you can say goodbye to unsightly marks on your clothes or anything else that brushes against your skin. It's also humidity-resistant, which means your large pores will stay covered throughout the day without clogging because this foundation is non-comedogenic.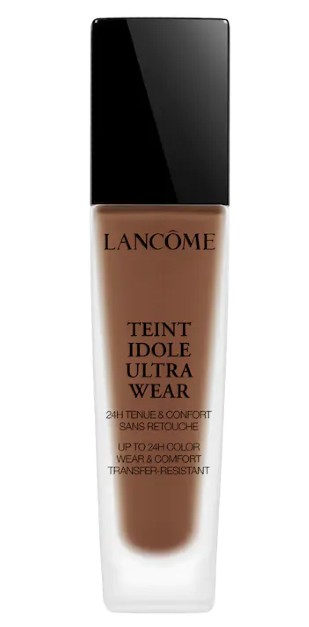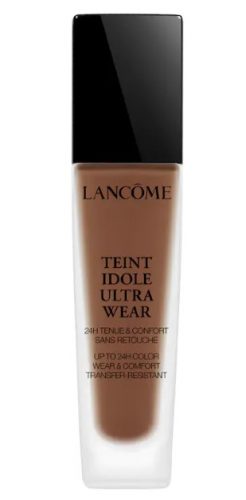 ---
Chanel Les Beiges Foundation
This foundation has your back if your mature skin lacks hydration and struggles with large pores. Chanel Les Beiges Foundation is a beauty powerhouse that combines the perfect blend of light-reflecting powders and pigments to create a smooth, flawless finish. It's also a true champion in the skincare game. It's non-comedogenic, meaning it won't clog your pores or leave you feeling weighed down. Instead, it's packed full of humectants, antioxidants, and meadowfoam seed oil, which work together to provide your skin with the hydration and protection it needs (and deserves).
We also love it due to its ability to provide sheer-to-medium coverage that looks incredibly natural and how it melts into the skin without creeping into fine lines and wrinkles. As it's made with 40% water, this liquid formula boasts a silky texture that feels light as air. When applied, it creates a thin layer that looks like your skin but better.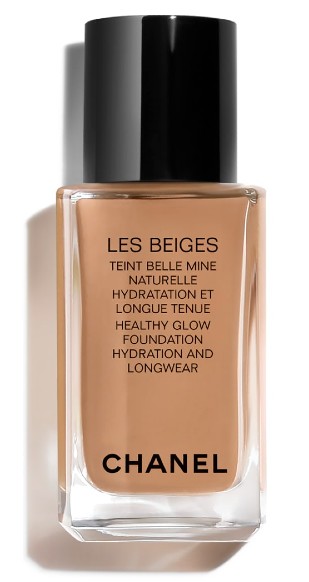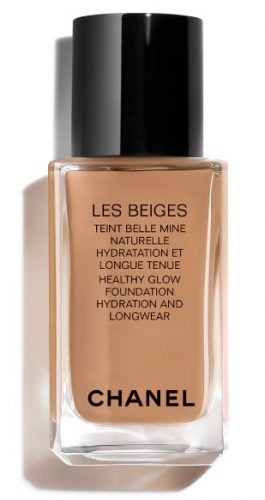 ---
L'Oreal Paris True Match Nude Tinted Serum Foundation
When the summer heat is on and your skin needs a break from heavy foundations, L'Oreal Paris True Match Nude comes to the rescue. Loaded with 1% hyaluronic acid, this foundation-serum hybrid plumps the skin and provides a smooth, light coverage for a natural, barely-there finish. The dropper applicator allows for easy application, just like layering on a serum. But the result is even better—a sheer coverage that's perfect for those who prefer a light foundation with a soft feel.
The juicy part? You don't need to break the bank for this gem. The foundation can be found in pretty much any drugstore and costs no more than 15 bucks. So not only will your skin thank you for the much-needed break from heavy formulas, but your wallet will also appreciate the affordable price tag.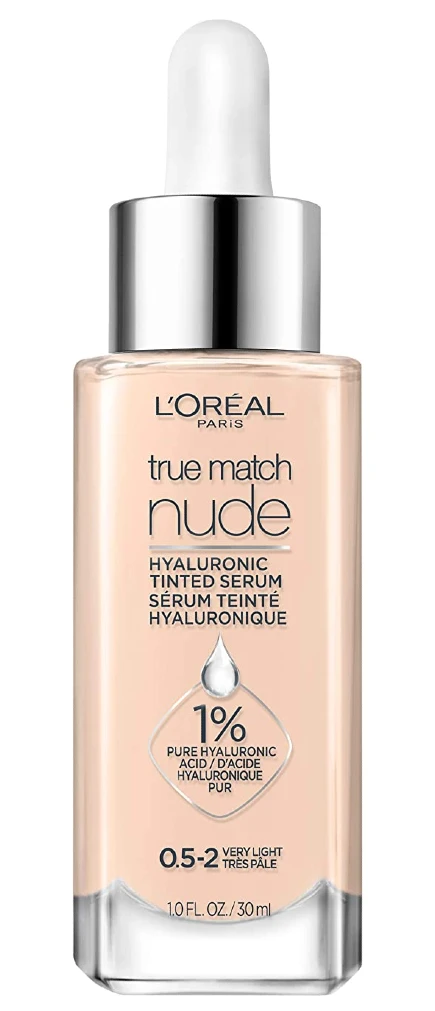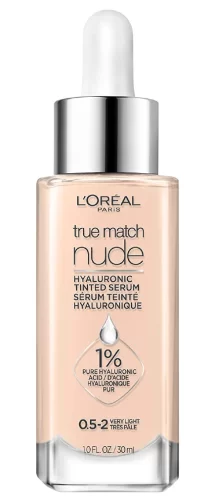 ---
By Terry Terrybly Densiliss Foundation
Terrybly Densiliss Foundation is expensive for sure, but it might be worth the splurge if you want a hydrating formula that reflects light and blurs fine lines and large pores. The texture is so silky and serum-like that it's practically begging to be applied with your fingers, gliding effortlessly over the skin. Its pigments are powerful enough to deliver buildable full coverage with a tiny amount of product, and the formula ensures a satin matte finish that looks super natural. The only downside is that it lacks darker shades, which can be a drawback for those with deeper skin tones.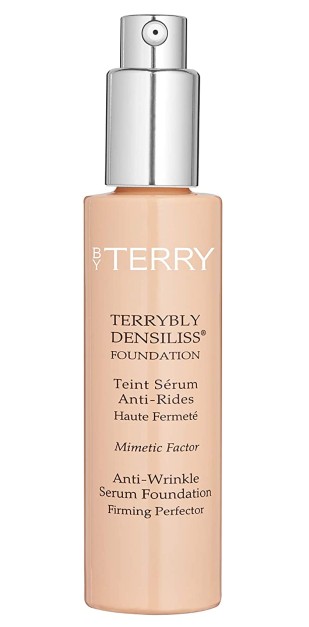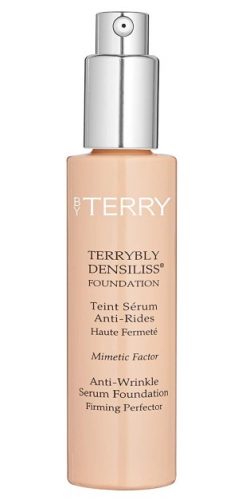 ---
Colorescience Tint du Soleil Protective Foundation
You'll love this one if you want great foundation, sun protection, and skincare in one product. Not only does it act as a formidable UV defense with its mineral SPF 30, but it's also infused with ceramides and milk lipids that give a comforting dose of hydration. Plus, two types of peptides work their magic to promote youthful, healthy-looking skin—a real treat for mature skin.
The whipped, creamy texture is so divine that it feels like a cocoon of moisture, enveloping your skin in a comforting embrace. It effortlessly covers up pores, fine lines, and wrinkles without settling into them. The light coverage it provides lasts from morning to noon, and even better, it's water-resistant for up to 40 minutes.


---
Ilia True Skin Serum Foundation
Clean beauty lovers, this may be your best bet. Ilia True Skin Serum Foundation doesn't skimp on coverage while letting the skin breathe and look natural, counteracting the look of pores, blemishes, and uneven tone. The serum-like formula is made on a base of soothing and hydrating aloe leaf juice, contains moisture-sealing squalane, and it's loaded with niacinamide and allantoin to improve the pores' look with each wear. The finish is medium-to-full coverage, it's non-comedogenic, fragrance-free, and safe for sensitive skin. And now they've got 30 shades you can choose from!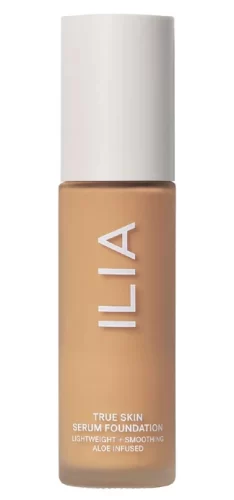 ---
Features of a foundation for mature skin with large pores
When we compiled this roundup, we made sure the products we picked have everything to give you flawless skin sans visible pores. Here's what we looked for to find the best foundations for mature skin with large pores:
Lightweight texture: A lightweight formula is essential to prevent the foundation from settling into pores and fine lines, which can accentuate their appearance. You need a product that feels light and comfortable on the skin.
Non-comedogenic: This is particularly important if you are prone to acne. Look for a non-comedogenic formula that won't clog pores and exacerbate breakouts.
Hydrating ingredients: Mature skin tends to be drier and more prone to fine lines and wrinkles. Look for foundations that contain hydrating ingredients like hyaluronic acid, squalane, and glycerin to help plump up the skin and provide a more youthful appearance.
Pore-minimizing properties: Seek out products that contain ingredients like niacinamide or light-reflecting pigments, which can help to minimize the appearance of pores over time.
Satin or matte finish: Foundations with a satin or matte finish minimize the look of pores by absorbing excess oil and reflecting light in a flattering way.
Long-wearing: A long-wearing foundation is ideal for mature skin, as it will help to prevent the product from settling into pores and fine lines throughout the day.
---