We have narrowed down the best BB creams for sensitive skin. From sheer to full coverage, dewy to a matte finish, there's a product for everyone's and anyone's needs, so you can easily find your perfect BB cream match.
Since the no-makeup makeup look hit its stride, BB creams (short for beauty or blemish balms) have become one of the most coveted beauty products. They are great for camouflaging imperfections and evening tone while infusing skin with nourishment, hydration, and repair, which is why BB creams strike the perfect balance between makeup and skincare, making them a staple in anyone's and everyone's beauty bag.
But as with any other cosmetic, people with sensitive skin usually find it challenging to put their hands on a BB cream that's good enough for them: good coverage, suitable tone, lightweight texture, and a gentle, non-irritating formula that eventually aims to reinforce the complexion and fortify a damaged barrier. With this in mind, we decided to round up the best BB creams for sensitive skin that'll blur imperfections without bothering the skin but repair and strengthen it over time.
Is BB cream good for sensitive skin?
When skin is reactive, choosing a BB cream can be a double-edged sword. While an unsuitable product might worsen your condition, break you out, or cause redness, a targeted BB cream for sensitive skin will soothe and replenish the complexion. To do that, your BB cream should be infused with calming ingredients, like Centella asiatica and panthenol to ease swelling and soothe, a mix of humectants and occlusives to add water and seal moisture, and skin-repairing actives to reinforce the complexion.
How do I apply my BB cream?
Even though BB creams offer quite a few skincare benefits, it's always better to prep your skin before slathering it on for more boons and an easy blend. As such, cleanse your complexion with a gentle, pH-balancing face wash and lukewarm water, use an antioxidant-rich serum, layer moisturizer, and sunscreen, and then follow with the BB cream.
Apply a dime size amount of BB cream on the back of your hand and then dab the cream onto your face using your fingertips, then massage it gently all over the face. And if you set it with an organic setting powder, you can enjoy flawless skin long after the sun goes down.
BB creams for sensitive skin
Without further ado, below are the best BB creams for sensitive skin with gentle and non-irritating formulas that cover nicely while protecting, repairing, and nourishing the complexion.
---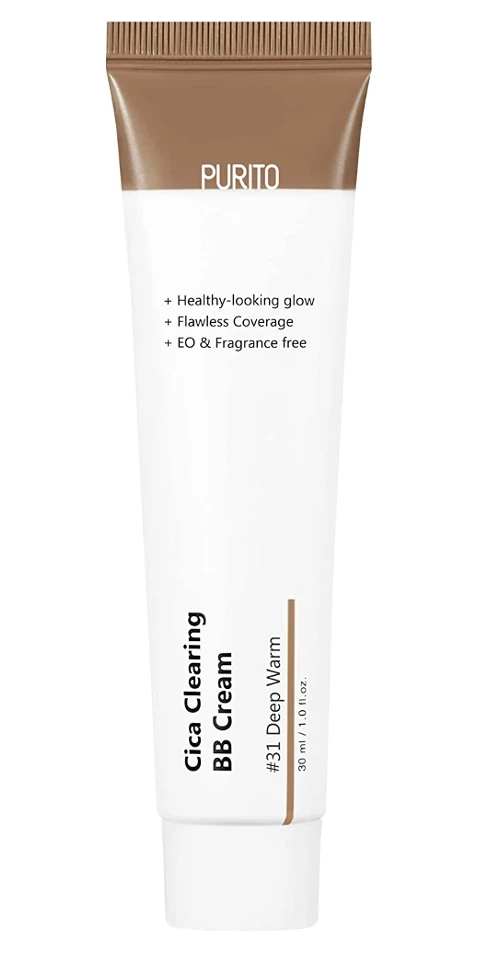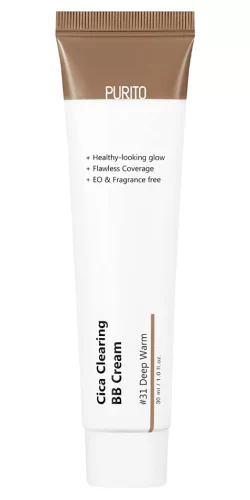 1
Purito Cica Clearing BB Cream
Shades: 6
Coverage: Medium
Finish: Silky
What else: Free of alcohol and fragrance, K-beauty, cruelty-free and vegan
This is the best BB cream for sensitive skin because it's chocked full of regenerating and calming compounds, among which are Centella asiatica, adenosine, vitamin E, asiaticoside, and madecassoside. All these actives are gentle enough for reactive skin and work synergistically to reinforce the barrier and reduce redness and itchiness. The lightweight, moisturizing texture blends effortlessly, allowing for an easy and fast application that ends with a pinch of glow and a flawless finish.
Read full review: Purito Cica Clearing BB Cream
---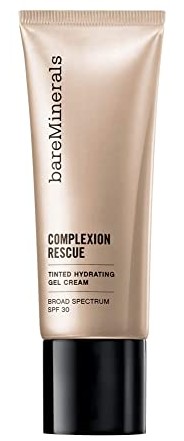 2
bareMinerals Complexion Rescue Gel Cream
Shades: 20
Coverage: Medium
Finish: Dewy, glowy
What else: Alcohol- and fragrance-free, non-comedogenic, natural and clean formula, mineral SPF 30
bareMinerals Complexion Rescue Gel Cream is made with 98% naturally derived ingredients and has a gel-cream formula that makes it effortless to apply. As the perfect balance between tinted cream and moisturizer, it loads many skin-loving ingredients to comfort and soothe while evening tone and blurring imperfections without ever settling into fine lines. Squalane and trehalose protect against moisture loss, the mix of plant extracts reduces redness, while amino acids and sodium hyaluronate make the skin appear plump and induce healing.
---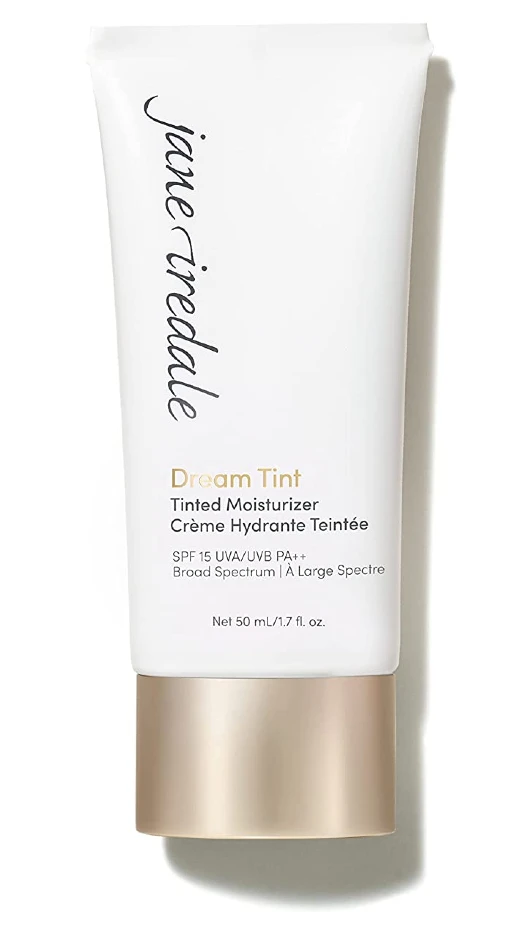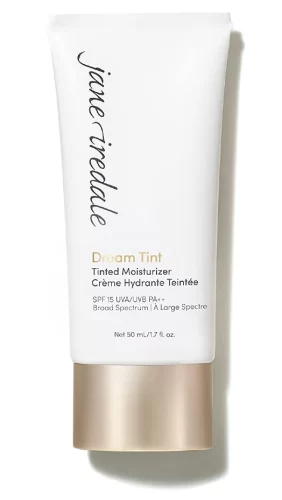 3
Jane Iredale Dream Tint Lightweight Moisturizer
Shades: 7
Coverage: Sheer
Finish: Natural
What else: Vegan, cruelty-free, without alcohol and fragrance, hydrating formula
Jane Iredale Dream Tint Lightweight Moisturizer is a great BB cream for sensitive skin that wants a clean formula to cover lightly, soothe and moisturize. It's rich in moisture-sealing algae and packs a mix of plant extracts for antioxidant defense, while it gives a soft-focus effect that diminishes pores and wrinkles look. Additionally, this BB cream assures no hydration is lost due to moisture-trappers like jojoba esters and shea butter, which also soften the skin and ensure an effortless blend.
---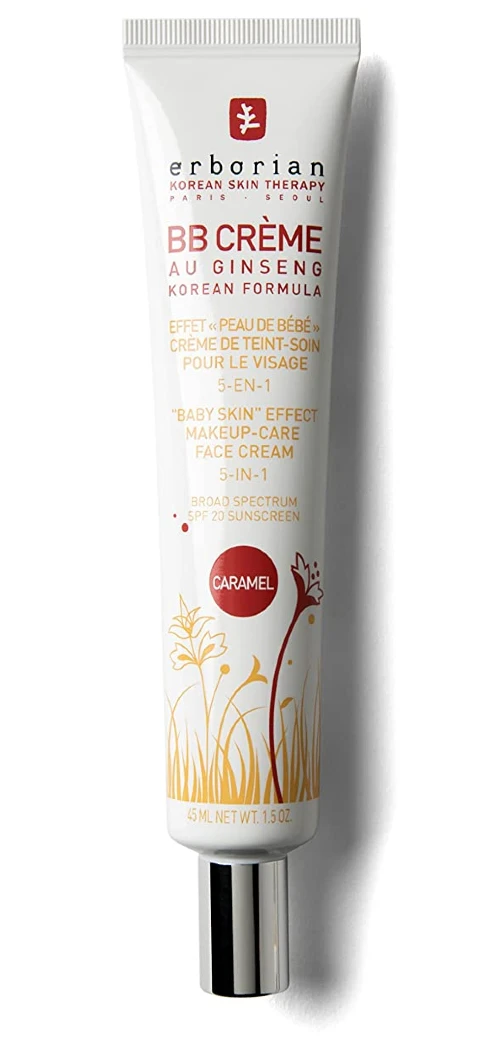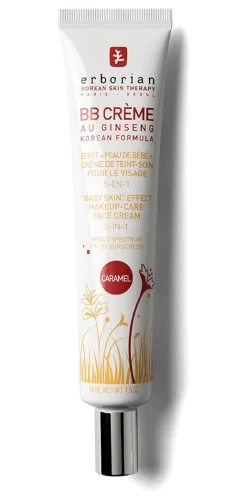 4
Erborian BB Cream Clair
Shades: 4
Coverage: Medium
Finish: Matte
What else: Cruelty-free, alcohol-free, fragrance-free
This BB cream is where makeup meets skincare and is gentle enough for sensitive skin due to the delicate formula filled with mild compounds, such as glycerin, vitamin E, and magnesium sulfate, all of which encourage healing and reduce swelling. In addition to concealing imperfections, this BB cream has calming and anti-inflammatory properties due to licorice root and purslane extracts. The lightweight, breathable formula makes it the perfect BB cream for sensitive skin that wants a baby-skin effect, and the SPF 20 is a bonus.
---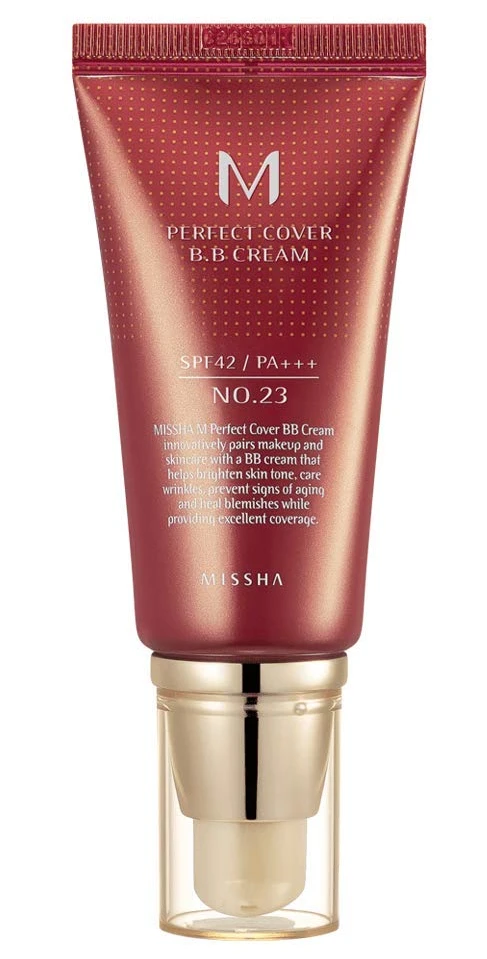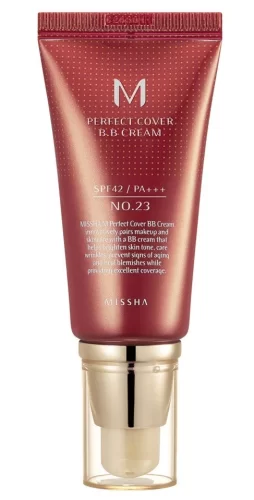 5
Missha Perfect Cover BB Cream
Shades: 7
Coverage: medium to high
Finish: dewy
What else: K-beauty, not cruelty-free
K-beauty fans, this BB cream might be to your liking. It provides long-lasting moisture and calms irritated skin with squalane, algae extract, and ceramides and gives SPF 42 with zinc oxide and titanium dioxide while concealing uneven tone and texture. Because it provides more coverage than others, Missha Perfect Cover BB Cream can feel a bit heavy to some, but it never looks cakey, and reviewers with problematic skin said they are super happy with the purchase. P.S: This BB cream contains mineral oil, so steer clear if you're sensitive to it.
---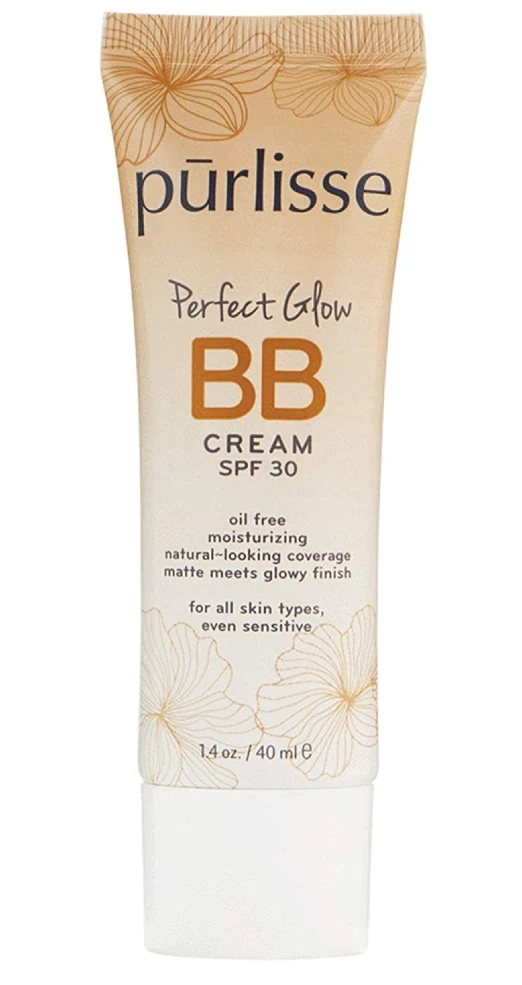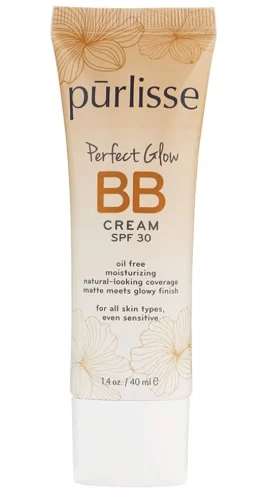 6
Pur-Lisse BB Tinted Moist Cream
Shades: 11
Coverage: Medium
Finish: Satin matte
What else: Alcohol- and fragrance-free, vegan and cruelty-free, oil-free
This BB cream is ideal for sensitive skin prone to breakouts that craves a gorgeous matte satin finish without the shine. While it beautifully covers and evens tone and texture, Pur-Lisse BB Tinted Moist Cream nourishes and strengthens the skin, improving barrier function due to a mix of plant-derived proteins. Additionally, the formula is loaded with green tea extract and low molecular hyaluronic acid to ease sensitivities and minimize redness and swelling.
---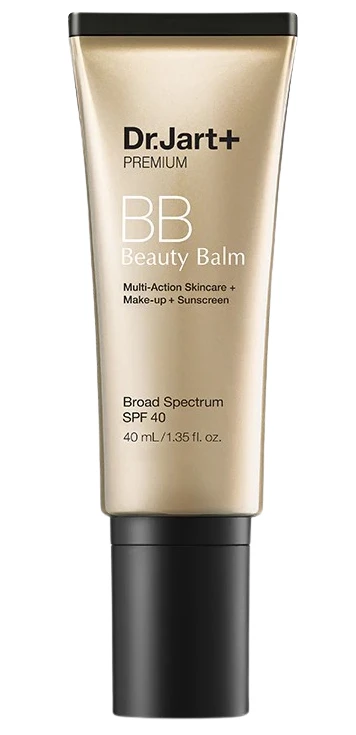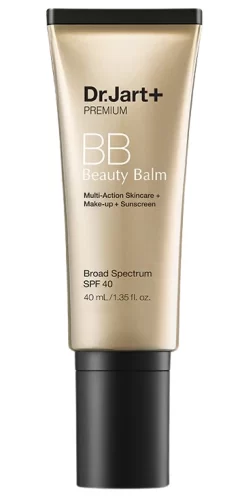 7
Dr. Jart Premium BB Beauty Balm SPF 40
Shades: 3
Coverage: light
Finish: dewy
What else: Not cruelty-free, free of alcohol, contains fragrances, provides anti-aging benefits
This beauty balm works incredibly well for reactive skin because it does it all: moisturizes, perfects, and protects from sun damage with SPF 40. Rich in niacinamide, the BB cream performs great at hydrating, while the blend of plant-derived oils nourishes and locks moisture — perfect since hydration loss is a common issue of sensitive skin. At the same time, the BB cream corrects redness and evens tone, making your skin look flawless with just a pea size amount.
---