Beauty trends may come and go, but luminous skin will always be in vogue. When choosing a highlighter the secret lies in getting the right formula and the correct hue. Since using the wrong shade can make you look like a disco ball, we're here to help you find the best highlighters for fair skin that'll get you started on your way to a stunning look.
How to pick the perfect highlighter for your fair skin
It's OK to pick a highlighter that's about two shades lighter than your skin tone if you want to get that natural-looking finish. Your undertones also play a role when picking a highlighter. Warm undertones go well with goldish and bronze shades, while cool undertones need silver or pearly hues. Shimmery shades go lovely on fair skin tones. Also, you can opt for hues like pink, lilac, peach, champagne, and icy silver. Deep shades like bronze and copper it's a no-no for fair skin, as they can make it look heavy. Avoid shades that are too warm or have dark-red undertones. Instead, pick a highlighter that has more like a light pinky-peach sheen.
Another thing to consider is your skin type. Oily skin has a natural glow, so it's better to choose a highlighter that brightens and clarifies instead of one that amplifies oiliness. You'd want to avoid oil-based and high-shine highlighters if you want to avoid looking way too twinkly. Is your skin dry? You can go for anything that's somewhat hydrating and layers naturally, such as a creamy, gel, or liquid highlighter. Mature skin doesn't have to quit using a highlighter. While it's possible to bring out dryness in mature skin, picking a light, gentle, hydrating product will emphasize your skin, making it look revitalized and fresh.
How to apply highlighter on fair skin
On cheeks – above your cheekbones, never below.
On the nose – apply a bit of highlighter down the bridge of your nose. But if the bottom of your nose is wide, only use the highlighter halfway down.
On eyes – look more awake by applying a bit of highlighter around the inner corner of your eyes.
On lips – apply a touch of highlighter on your cupid's bow to get the illusion of fuller lips.
The best highlighters for fair skin
We've rounded up for you the best highlighters for fair skin that deliver both natural and dramatic looks.
---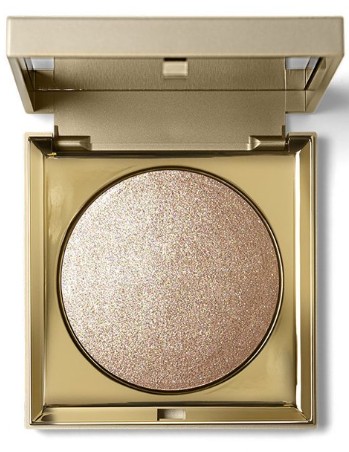 Award-winner
Stila Heaven's Hue Highlighter
Stila adds the perfect subtle shade (yet buildable to dramatic levels) for highlighting. Its texture blends into the skin with a texture that melts once applied for a natural-looking glow. Transcendence, Luminescence, Opulence, and Kitten shades would do sensations on fair skin tones. To apply, use a sponge or a synthetic brush to get most of its radiating effect.
---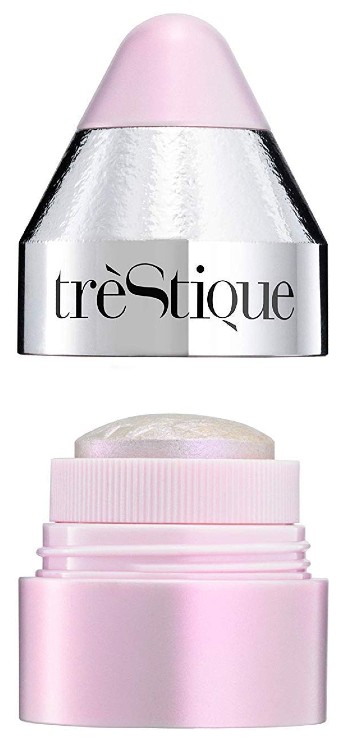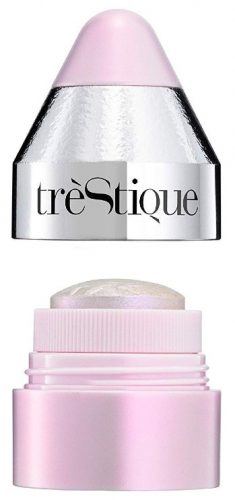 Party time
Tre'Stique Starlighter Highlighter Glow Powder
If you aim for a stellar light effect, you can go for this ultra-violet highlighter from Tre'stique. The twist-up powder stick gives your skin a starlit glow with just a single stroke, while the powder stick blends nicely and evenly, giving it a multidimensional glow. This product is vegan, with the main ingredient being mica (a natural mineral), contains squalane and glycerin to keep your skin hydrated, and stays still throughout the day. Or night!
---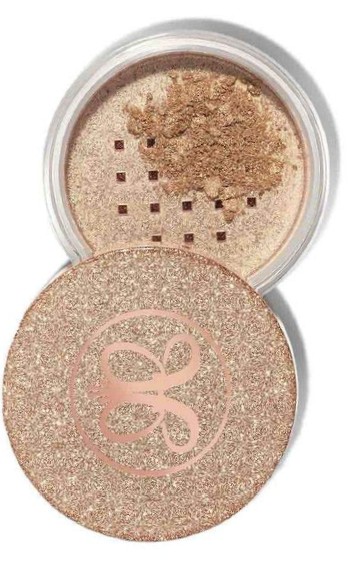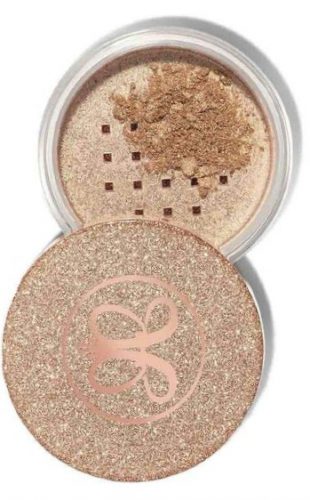 Highly shimmery
Anastasia Beverly Hills Loose Highlighter
Snowflake and Peach Frizz shades go terrific with fair skin! Anastasia Beverly Hills is a shimmering loose highlighter powder with intensely reflective, iridescent pearls that deliver a deeply sparkly payoff. Its formula is easy to blend, with a soft, velvety-like texture that leaves skin with a silky finish. Moreover, the loose powder formula allows easy application with customizable intensity, so you can create from delicate luminosity to dramatic high-reflect looks. We love it!
---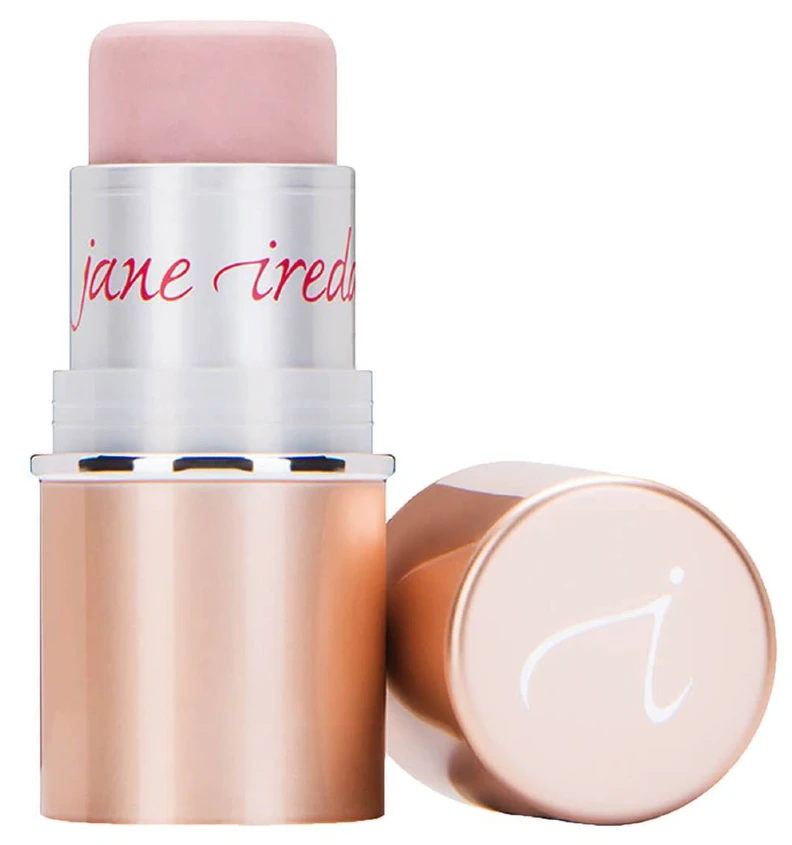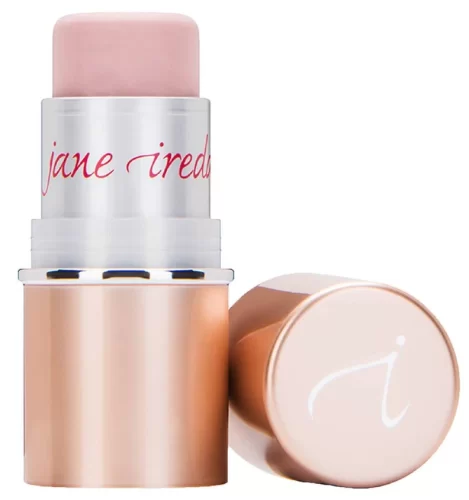 Natural-looking + Organic Formula
Jane Iredale In Touch Highlighter
For those of you who want a natural look with an organic formula, Jane Iredale is your go-to! The creamy, lightweight texture gives a soft glow and a natural-looking radiance with good-for-skin ingredients. Candelilla wax, moringa seed oil, jojoba, beeswax, tangerine peel oil take care of skin, while mica gives a soft glow to any look. For fair skin, go for the Complete shade; I promise you'll love it!
---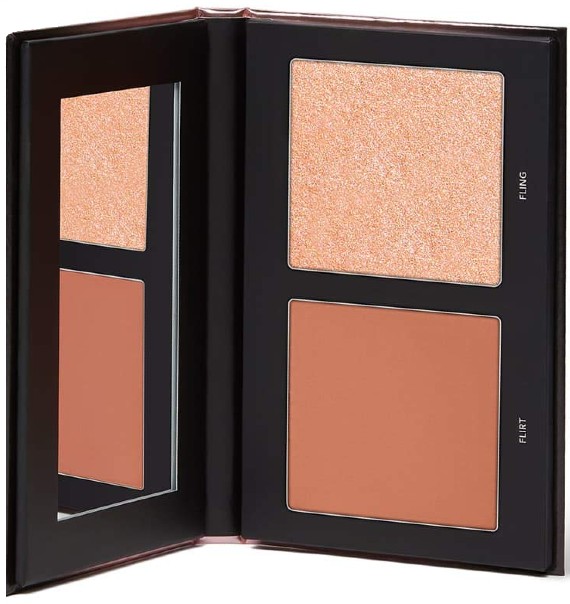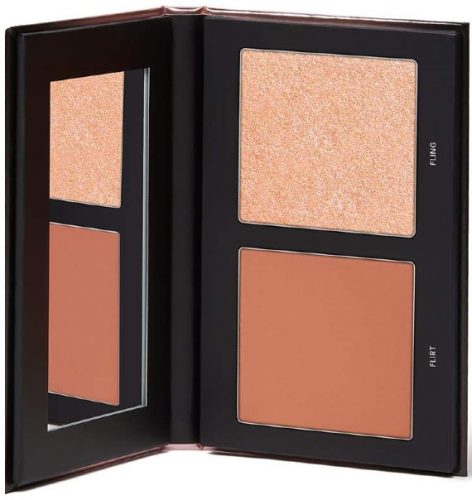 2 in 1 = Blush + Highlighter
Haus Laboratories Head Rush Highlighter Duo
Do you want a blush and a highlighter? Haus Laboratories created this great combo that's so much praised! All these formulas are vegan, formulated with talc and mica, and infused with sunflower seed oil for a silky, melt-into-skin payoff. Each highlighter absorbs and reflects light to deliver an ultra-luminous glow with a silky texture that melts in an instant. If you have doubts about your fair skin, go for Rock 'N' Rose | All Night, Cherub | Angelique, or Bouquet | Ribbon shades.
---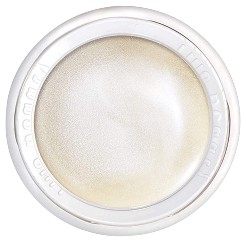 Organic and subtle
RMS Beauty Magic Luminizer
Compact enough to fit in your beauty bag and an excellent choice for those who need a slight touch-up on the go. Choose RMS highlighter to create a subtle, luminous, dewy glow with clean ingredients that your skin will love: organic coconut oil, vitamin E, and castor seed oil. With a creamy texture and a natural glow, this highlighter accentuates your favorite features without grease or glitter. It does excellent for mature skin!
---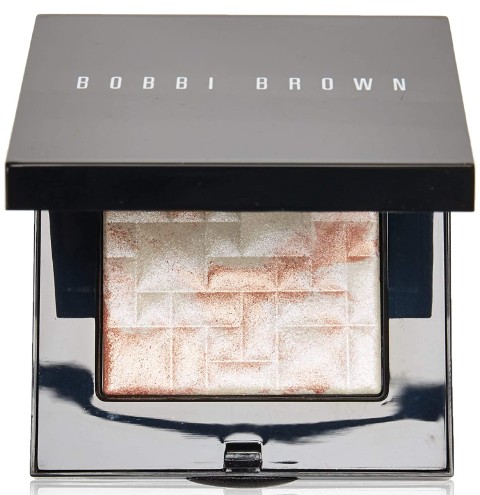 Waterproof
Bobbi Brown Highlighting Powder
Definitely, an eye-catcher, Bobbi Brown's highlighter delivers a high-impact, light-reflective sheen due to the ultra-fine pearlescent pigments. Plus, its sleek mirrored compact lets you glow on the go while glycerin and squalane aim to moisturize skin. It has a cool hue payoff, and you need just a mere touch for effect. For fair skin, Pink Glow and Sunset Glow shades work amazingly well.