A lot of makeup fails involve the application of eyeliner. Marilyn Monroe, Audrey Hepburn, and Sophia Loren are just a few celebs who played a notable role in making cat-eye relevant. From cat-eyes to thin and small, thick and bold, or even dramatic shapes, eyeliner defines the eyes and completes your look. The best liquid eyeliners here will give you just that and are perfect for a dramatic look.
Liquid eyeliner is usually found in a marker pen or a vial with a tiny brush. If liquid eyeliner marker pens are easy to use, using a jar and brush may take some practice. My three steps? Shake the liner, start in the middle, fill in the gaps. Although eyeliner pencils are easy to apply, they're often too rigid even to get the lead to leave a mark. Nothing is more frustrating than ruining your entire look just because your eyeliner transferred to the crease of your eyelid or smudged under your eyes.
To make it more intense and last longer, set the liner with a similar shade of eyeshadow.
The best liquid eyeliners
Here are the best liquid eyeliners that feature easy-to-use tip ends and formulations that keep your eye area safe. If you're not a pro in applying eyeliner and don't want to end up with hilarious shapes or skip eyeliner at all to spare yourself from having to redo your makeup, you need one of the best liquid eyeliners. Read on.
---

Most popular
stila Waterproof Liquid Eyeliner
Stila's liquid eyeliner offers a precise application that results in beautifully defined eyes. With a waterproof formula, it enables you to create a variety of eye-opening effects, from thin lines to dramatic looks that last all day, even after the gym. The superfine marker-like tip offers easy application, either you're a novice or a pro, it glides on with ease, dries quickly, and won't smudge all day — try it. Did I mention it's a Beauty Expert Award Winner by Allure?
---

Best matte finish
Benefit Cosmetics Matte Liquid Eyeliner
Benefit created the best matte liquid eyeliner. It features a precision felt tip for sharp, controlled lines and even application that won't drag all day long. Benefit Roller Liner goes on as smoothly as a rollerball, applies on nicely, and packs a bold punch of black pigment. It doesn't fade or smudge, so you can let the good times roll all day and night!
---


Best two-ended eyeliner
Tom Ford Eye Defining Liner
This is a top-tier liquid eyeliner created by Tom Ford that will help you complete the look. With two innovative ends, a brush, and a fine calligraphy tip, it's easy to apply, even when in a rush. You can create a spectrum of transforming effects, from classic, sleek lines to wingtips of sultry doe eye. Formulated with the blackest black pigments, it delivers ultimate precision and makes fluid strokes easy to achieve, whether you want delicate or bold makeup.
---

Long-lasting
bareMinerals Lash Domination In Eyeliner
Looking for the best waterproof and long-lasting liquid eyeliner that doesn't smudge and glide on easily? Then bareMinerals is the one. With a unique pigment-dispersion system, you'll be able to create perfectly thin or thick lines without too much struggle. Plus, it's super clean and cruelty-free. YES, YES and YES!
---


Easy to control
LORAC Front of the Line Pro Liquid Eyeliner
LORAC made one of the best liquid liners out there, effortlessly to use. It has a sharp tip and an easy-control grip that helps you create smooth, even lines even when in a rush. Use it to create cat-eyes, and you'll end up with angles so precise, made like a pro! Water-resistant, with a unique automatic delivery system that provides a clean and accurate application, the eyeliner gives ultimate control and accuracy. And you've got black, charcoal, or brown shades.
---

Best for beginners
Xtreme Lashes Lash Densifying Liquid Eyeliner
First upfront, Xtreme Liquid Eyeliner is double-sided, meaning you can create multiple looks with it. Featuring the easy-to-use precision tip for filling in gaps along with the lash liner for a denser look and the style edge tip for a winged liner with ease for dramatic looks, it's great if you like experimenting. Because it was created to be compatible with eyelash extensions, this eyeliner assures ease and control. Also, it's enriched with lash-nutritious peptides fortifier to nourish natural eyelashes.
---


Best water-proof
blinc Liquid Eyeliner
Another of the best liquid eyeliners comes from Blinc and stays in a high-precision pencil with a very thin brush and vibrant black color. The ultra-thin pen helps you design the lightest line of intense black to your lids, while castor oil nourishes lashes and skin. Rain, humidity, heat, it doesn't matter, Blinc Eyeliner doesn't fade, smudge, or run yet can be gently removed.
---

Best metallic finish
Chantecaille Les Perles Metallic Eye Liner
Violet, silver, gold, green with a luminous, highly pigmented formula, you can draw definite lines and exciting shapes with Chantecaille. The flexible and fine tip guides your line without tugging or flaking for subtle-to-bold precision for super effects. Long-wearing, you won't have to worry about smirch or slip signs. Never. What's more, this shimmery liquid eyeliner has bold pigments for an intense finish, and it's infused with castor oil to nourish the skin each time you apply it.
---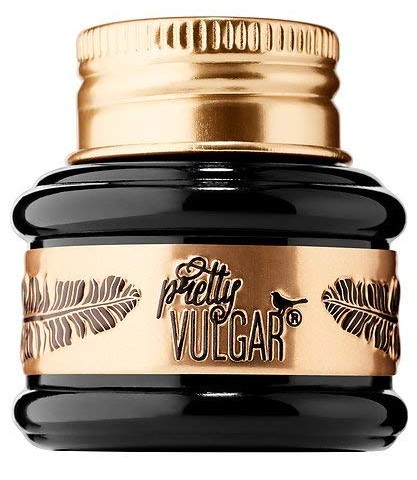 Best gel-like formula
Pretty Vulgar The Ink Gel Eyeliner
While it conditions the lid with safflower seed oil, coccineum flower extract, and peptides, this gel eyeliner is highly-pigmented and quick-drying. Your to-go product is water-resistant and offers smooth application, allowing you to achieve long-wearing and precise application. The eyeliner doesn't come with a brush, just so you know.
---


Best long-lasting
Christian Dior Diorshow On Stage Liquid Eyeliner
Inspired by the backstage, this is the 1st Dior eyeliner with an ultra-flexible hybrid tip that helps you create effortlessly dazzling eye looks straight from the catwalk. The end combines the ease of a felt pen with a brush's suppleness in a fine tip that allows for a free application, guiding you to create dramatic looks flawlessly. Waterproof, vibrant shades (blue and green included!), and fabulous formula in a liquid eyeliner — the best liquid eyeliner out there.
---


Best for sensitive eyes
Clinique Pretty Easy Liquid Eyelining Pen
If you usually have an adverse reaction to eye makeup, you should check Clinique liquid eyeliner. It's allergy and ophthalmologist tested and does not contain fragrance which often causes irritations. The mistake-proof pen and precision brush make the application much easier while it creates a clean line with intense color in one steady sweep. It'll steal everyone's attention — trust me. After all, it's Clinique we're talking about!
---


Best-seller
MAC Liquidlast Eyeliner
Whether you're going for a subtle look or one that will turn heads, MAC Liquidlast Liner will support you to show off as beautifully as you are. It's a bestseller, rich black liquid eyeliner that combines long-lasting wear with an accuracy line and goes on effortlessly. In plus, it's transfer-resistant and waterproof, so you don't have to worry about overcast.
---

Best flake-proof formula
Estee Lauder Little Black Liner
You can give your eyes the edge-look with this dual-ended Estee Lauder Little Black Liner. The dual tip makes it super easy to apply eyeliner like a pro in three ways: ultra-fine, thin, and thick. Take your look from subtle daytime to amped-up evening glamour, all with one must-have liner. Plus, it's got a waterproof, smudge-proof, and flake-proof formula.
---

Best for beginners
Too Faced Better Than Sex Waterproof Eyeliner
From thin to dramatic cat eyes, this eyeliner makes it all easy! Inspired by Japanese calligraphy pens, it's an innovative eyeliner with a waterproof formula that doesn't fade or feather. You can create a genuine work of art with this one due to its shape and bold black.
---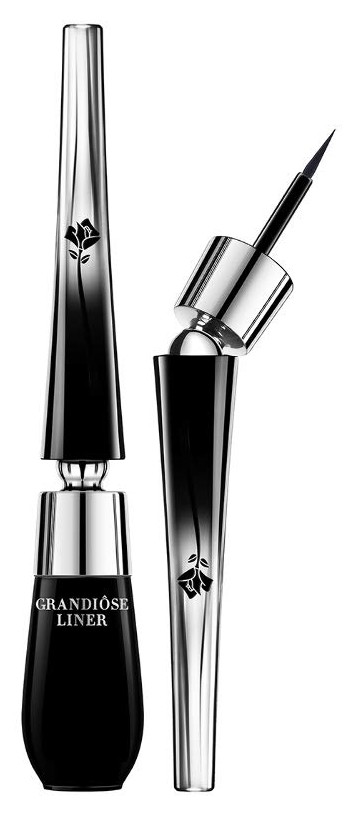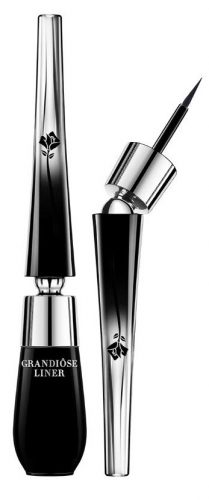 Largest range of colors
Lancôme Grandiose Liner Eyeliner
Gliding on with ease, the flexible applicator leaves a sharp and sleek line that's perfect for nailing that cat-eye flick. GRANDIÔSE eyeliner won't smear and has a unique patent leather finish for incredible shine and added drama. With skin-friendly ingredients, a 35-degree bendable wand, and pivots to two stable positions that allow for precise liquid liner looks, definitely a must-try! And so many shades you can choose from!