My day makeup always involves the application of eyeliner, more precisely a tiny cat-eye shape, which honestly took me a lot of practice to learn to do. Probably that would have never been possible without liquid eyeliner, which is better for precision and hassle-free ability to create a range of looks, from a subtle flick to a bold, dramatic wing. Whether you're a seasoned pro or a beginner, a good liquid eyeliner can elevate your eye look and take your makeup game to the next level. Luckily, I have found the best liquid eyeliners that allow you to easily create the look without smearing off or flaking by launch while having great lasting power—the beaux idéals to say so.
How to apply liquid eyeliner effortlessly
Liquid eyeliner is usually found in a marker pen which makes them easy to use—at least easier than the ones in a jar and brush. Ideally, start from the inner corner of your eye, and draw a thin line along the base of your upper lashes, moving outwards. For the cat-eye look, extend the line slightly beyond the outer corner of your eye, then connect the top and bottom lines. It helps to have a q-tip nearby to clean any smudges.
To make it more intense and increase its lasting power, set the eyeliner with a similar shade of eyeshadow.
The best liquid eyeliners
Here are the best liquid eyeliners that feature easy-to-use tip ends and formulas that keep your eye area safe. They also remove easily, I promise.
---
1
Stila Waterproof Liquid Eyeliner
Stila's liquid eyeliner gives precise application that results in beautifully defined eyes. With a waterproof formula, it enables you to create a variety of eye-opening effects, from thin lines to dramatic looks that last all day, even after hitting the gym. The superfine marker-like tip offers easy application, whether you're a novice or a pro, it glides on with ease, dries quickly, and won't smudge all day.

---
2
Ilia Clean Line Liquid Liner
This is the best liquid eyeliner for beauty enthusiasts that want clean formulas near their eyes. With a finely pointed felt tip, Ilia's liquid liner allows for precision, whether you want a barely-there line or a bolder cat eye, and it doesn't tugs or flakes as the formula is water resistant. The rich black pigment comes from charcoal powder, which is a safer alternative to carbon black, a known eye irritant. And it's so easy to apply, with no skipping or dragging. In a review on Ilia's official website, one woman says that "This eyeliner is amazing! It glides on like butter, the color is so rich, and does not transfer!" Enough said.

---
3
Benefit Matte Liquid Eyeliner
Benefit created a great matte liquid eyeliner, that's also waterproof. Yep, it means it has incredible lasting power. Benefit Matte Liquid Eyeliner features a precision felt tip for sharp, controlled lines and even application that won't drag all day long. It goes on as smoothly as a rollerball, applies on nicely, and packs a bold punch of black pigment. It doesn't fade or smudge, so you can let the good times roll all day and night. One reviewer on Amazon actually claims that it "Will last all night and still look fresh by the end." Pretty impressive.

---
4
Tom Ford Eye Defining Liner
This liquid eyeliner created by Tom Ford features two innovative ends, a brush, and a fine calligraphy tip, which make it easy to apply, even when you're in a rush. You can create a spectrum of transforming effects, from classic, sleek lines to wingtips of sultry doe eye. It's formulated with deep black pigments to draw attention to your eyes and, not only delivers ultimate precision but makes fluid strokes easy to achieve, whether you want delicate or bold makeup.


---
5
Lorad Pro Liquid Eyeliner
LORAC's pen eyeliner has a sharp tip and an easy-control grip that helps you create smooth, even lines in a matter of seconds. The formula is water-resistant, so it doesn't budge and the flexible brush tip gives you ultimate control, accuracy, and smooth strokes without fraying. Use it to create cat-eyes, and you'll end up with angles so precise, made like a pro.


---
6
Blinc Liquid Eyeliner
This liquid eyeliner features a tiny brush that allows you to draw subtle lines, but it can also be used for dramatic shapes and cat eye, giving you the ultimate application control. Plus, the liner is richly pigmented so you don't have to make multiple passes to create an opaque line. Rain, tears, heat, it doesn't matter, Blinc Liquid Eyeliner doesn't fade or run yet can be gently washed off. Bonus: it's ophthalmologist approved and clinically tested to be non-irritating.


---
7
Clinique Pretty Easy Liquid Eyelining Pen
If you usually have an adverse reaction to eye makeup, you should check Clinique liquid eyeliner. It's allergy and ophthalmologist tested and does not contain fragrance which often causes irritations. The mistake-proof pen and precision brush make the application much easier while it creates a clean line with intense color in one steady sweep. It'll steal everyone's attention, trust me.


---
8
MAC Liquidlast Eyeliner
Whether you're going for a subtle look or one that will turn heads, Liquidlast Liner will support you to show off as beautiful as you are. The MAC's best-selling rich black liquid eyeliner combines long-lasting wear with an accuracy line and goes on effortlessly thanks to the thin and firm brush. What's more, it's transfer-resistant and waterproof, so you don't have to worry about overcast.


---
9
Estée Lauder Little Black Liner
You can give your eyes the edge look with this dual-ended liner. The dual tip makes it super easy to apply eyeliner like a pro in three ways: ultra-fine, thin, and thick. Take your look from subtle daytime to amped-up evening glamour, all with one must-have liner. Plus, it's got a waterproof, smudge-proof, and flake-proof formula that comes off easily with makeup remover.


---
10
Too Faced Better Than Sex Eyeliner
From thin lines to dramatic cat eyes, this eyeliner makes it all so easy! Inspired by Japanese calligraphy pens, it's an innovative eyeliner with a waterproof formula that doesn't fade or feather. You can create a genuine work of art with this one due to its shape and bold black. Lauded by beauty enthusiasts and makeup artists alike, Better Than Sex Eyeliner became a cult favorite, which is proof of its effectiveness and application precision

---
11
Lancôme Grandiose Liner Eyeliner
This is my favorite eyeliner, the one I have been stayed loyal to in the last three years. I love that the flexible applicator leaves a sharp and sleek line perfect for nailing that cat-eye flick. Lancôme Grandiose Liner Eyeliner glides on with ease and has a patent leather finish for incredible shine and added drama. With skin-friendly ingredients, a 35-degree bendable wand, and pivots to two stable positions that allow for precise liquid liner looks, it's definitely a must-try.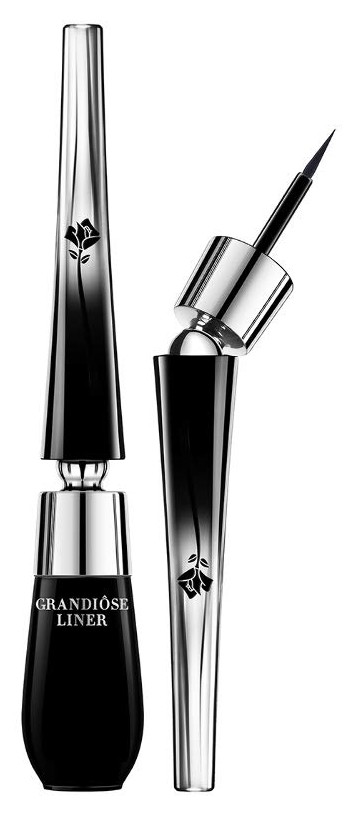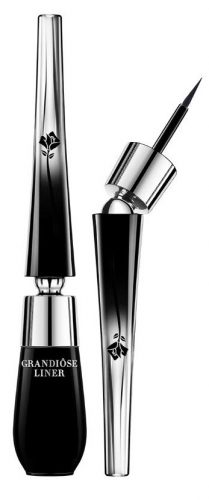 ---