Once with wisdom, aging signs become visible, and you seek ways to make them less noticeable. So you layer your foundation. But have you ever wondered if the ingredients in your foundation are gentle enough for your mature skin? Or even more, if they aid in hydrating, protecting, and revitalizing skin? Yes, it's possible, with the best natural and organic foundations for mature skin listed here, which not only cover and keep skin hydrated but are filled with nature-derived elements to protect and nourish, enhancing the innate beauty of older skin.
Are natural and organic foundations good for mature skin?
That organic and natural makeup comes with benefits for skin is a solved puzzle — the reason more and more people turn to natural and clean formulas, especially at maturity when skin is less tolerant to toxic elements.
Compared to conventional makeup, natural foundations have a low hazardous score, meaning they're much gentler on the skin. A foundation's hazard rating score is based on EWG's research, correlating the ingredients in particular products with academic research on how safe for skin they are. All products get a hazardous score from EWG, ranging between 1 to 10, and several factors count when assigning a score to a product. These include the seriousness of the type of health risk posed, the degree of certainty with which researchers have concluded that ingredients pose a threat, and the amount of hazardous substance absorbed through the skin. While conventional products get moderate and even high hazard scores, you won't see any natural foundation getting a higher score than 4.
What type of foundation is best for mature skin?
Moisturizing, hydrating foundation formulas with creamy or serum-like textures perform best for mature skin. And if they're infused with skin-loving botanical extracts, natural oils, antioxidants, vitamins, and minerals, you hit it big. Rest assured. We've done the research for you and summed up the best natural foundations for mature skin with age-defying benefits.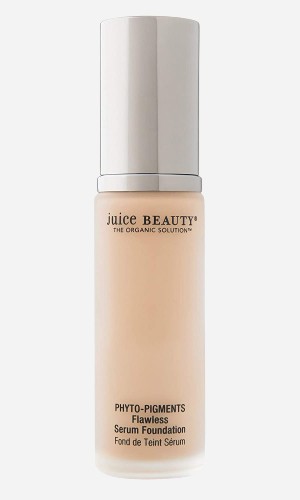 Most popular
Juice Beauty Flawless Serum Foundation
We couldn't start our top of the best organic and natural foundations for mature skin with something else than Juice Beauty Serum Foundation. As the name suggests, it's an age-defying serum foundation in a concentrated plant-derived formula that provides great coverage yet feels light as air. More than that, it gives antioxidant protection with vitamins C and E. The addition of coconut alkanes, resveratrol from grapeseeds (a rich source of antioxidants known as flavonoids), and fruit stem cells make it a cult favorite for mature skin types.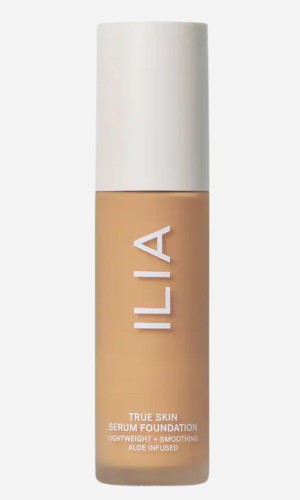 Best with serum-like formula
Ilia True Skin Serum Foundation
Since the goal of this foundation is to keep your skin in its best version, it has an aloe vera juice base and is spiked with botanical oils, rice powder, and plant-derived squalane, to name a few. Ilia True Skin Serum Foundation delivers buildable light-to-medium coverage with a velvety finish while feeding the skin with nutrients and plumping fine lines look instantly. Plus, it minimizes pores' appearance for a radiant look and lacks fragrance, parabens, mineral oil, and phthalates. Oh, and it's non-comedogenic, so it'll never clog your pores.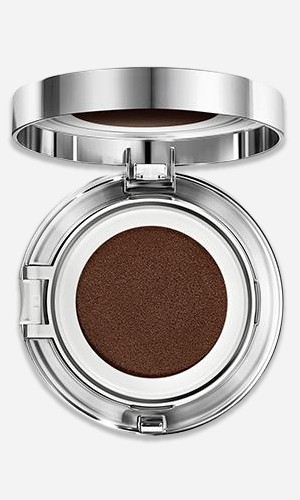 Best breathable texture
Chantecaille Future Skin Cushion Foundation
If you want to splurge on a foundation, this one is worth a try. This is because it's filled with a mix of botanical plants, plus red algae and glycerin, all meant to moisturize and protect the skin. Its lightweight, soft texture makes it impossible to feel it on the skin, looking and feeling natural, while blurring imperfections and leaving the skin looking infallible. Bonus: with a purchase, you feed an orphan baby elephant rescued by the Sheldrick Wildlife Trust.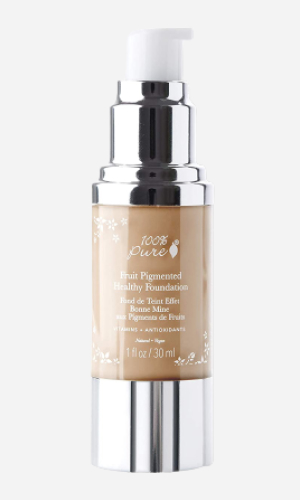 Best anti-aging effects
100% Pure Fruit Pigmented Healthy Foundation
This is the best organic foundation for mature skin if you want full coverage with a flawless matte velvety finish. Enriched with antioxidant-packed superfruits and vitamins, it's a cult favorite among women with mature skin that want porcelain look without compromising their complexion. With an aloe vera juice base, rice, fruits, and plant extracts, this foundation does just that while it aids in lessening aging signs look.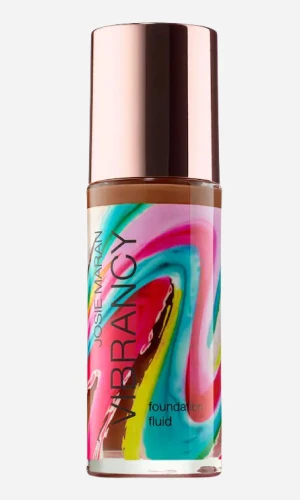 Best fluid formula
Josie Maran Vibrancy Foundation Fluid
Josie Maran's foundation gives the skin a moisturizing boost with a thin veil of makeup that includes argan oil, aloe juice, vitamin E, shea butter, and squalane. The foundation creates a flawless look, replenishes moisture, and protects against free radical damage helped by blueberry and ginger root extracts, two excellent sources of antioxidants. Skincare in a bottle and clean formula — definitely one of the best natural foundations for mature skin.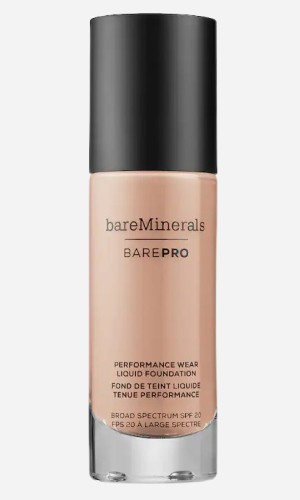 Broadest shades range
bareMinerals BarePRO Liquid Foundation
If you want a moisturizing face sunscreen and an organic matte foundation at the same time, this one might be what you need. Beauty-boosting skincare, mineral sunscreen, and makeup all in one, no wonder it's so popular. Supercharged with bamboo extract, papaya enzymes, and minerals, it visibly improves your skin's texture while keeping it protected against sunbeams with SPF 20. It really doesn't need more presentation; its reputation speaks for it.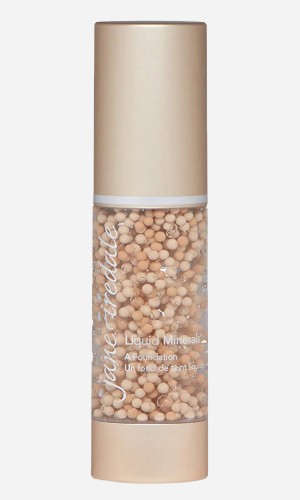 Best dewy finish
Jane Iredale Liquid Minerals A Foundation
Jane Iredale created one of the best clean foundations with mature skin in mind. It blends hyaluronic acid, squalane, CoQ10, and plant extracts into a wrinkle-fighting foundation. The spheres in the formula are encapsulated liposomes that deliver pigments to provide medium coverage and wrinkle-fighting benefits without settling into fine lines. Briefly, Jane Iredale Liquid Minerals A Foundation is makeup with lots of skincare benefits.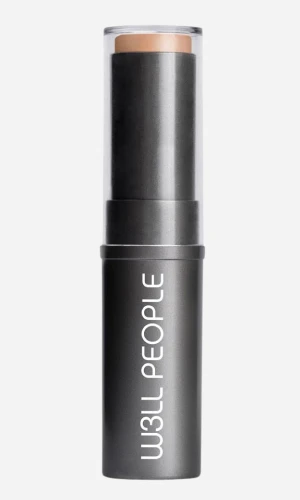 Best creamy formula
Well People Bio Stick Foundation
If you're in search of a multi-tasking natural foundation for mature skin, look no further. This product can be used as a foundation, concealer, and bronzer and delivers a satin, soft-focus finish while balancing the look of imperfections — all in a weightless, creamy formula. It features a mingle of botanical oils meant to nourish and hydrate, plus peptides, vitamin E, aloe vera, and green tea extracts — ingredients that love mature skin. It layers easily on the complexion without leaving any grease or crease feeling and is the ideal foundation if you're always on the go, as the stick allows for touch-ups throughout the day and provides long-lasting coverage.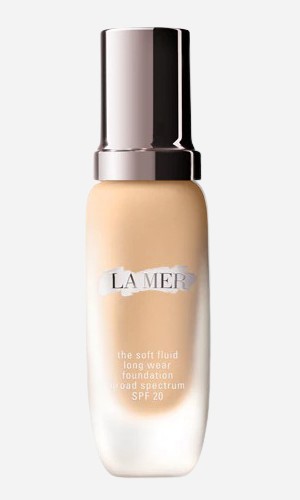 Best luxurious formula
La Mer The Soft Fluid Long Wear Foundation
Why not give your skin a little extra TLC while making it look good? La Mer Soft Fluid can help with that. It's a creamy foundation that hydrates, nourishes, and gives natural coverage and a luminous finish while protecting against UV with SPF 20. Enriched with a mix of vitamins and minerals and soft velvet ferment, among other ingredients like cucumber extract, sweet almond oil, and algae, this clean foundation makes mature skin appear bouncy and plump. Plus, it never sets into fine lines and wrinkles and stays true even in humidity.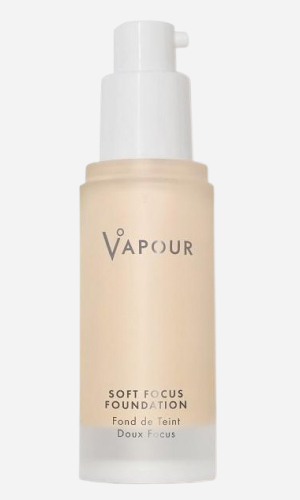 Best light coverage
Vapour Organic Soft Focus Foundation
Vapour made one of the best organic foundations for mature skin that acts like skincare too. Not only does it give a radiant glow, with light to medium coverage and natural finish, but it's waterless and spiked with all kinds of skin-loving ingredients. First of all, its base consists of green tea seed oil, rich in antioxidants, to shield against damage caused by free radicals. Plus, the blend of sunflower seed, castor, myrrh, and bergamot oils adds some more antioxidant defense, while beeswax and vitamin E soften. It is ideal if your mature skin craves light to medium coverage from a satin focus formula.