Expert-approved
This article has been reviewed by Dr. Meg Sison, a board-certified dermatologist practicing both medical and cosmetic dermatology.
When your face is always greasy, you may think twice if your oily skin needs moisturizer. But does sebum do the job of a moisturizer? And does oily skin actually need a moisturizer? Let's take a closer look and find out.
First, don't mistake oil and hydration. This is one first misconception people with oily skin usually have. While skin oil is the waxy substance (sebum) made by the sebaceous glands to protect the skin's barrier, hydration is the process wherein water is absorbed into the skin's layers to keep it plump and elastic. Hydration also plays an important role in maintaining moisture at the skin's surface, hindering transepidermal water loss (TEWL). As such, skin needs hydration as much as it needs sebum.
What happens when oily skin gets dehydrated?
One thing is for sure: dehydrated skin can lead to pimples. When the skin lacks moisture, the sebaceous glands go into overdrive in an attempt to replenish the moisture loss. In turn, this can clog pores which lead to breakouts. Dehydrated skin also wrinkles faster, and the barrier function can get disrupted, leading to sensitivities and irritations. So is moisturizer necessary for oily skin? Yes, but to understand why oily skin needs moisturizer, you need to know what a moisturizer does to the skin. 
What's the role of moisturizer?
Moisturizers contain occlusives, emollients, and humectants. Dr. Meg explains that "occlusives form a protective film to prevent water loss from the skin, as plant oils, petrolatum, and butters do." Emollients fill in the spaces in between skin cells called corneocytes to create a smooth surface and impart a silky feel to the skin. Ceramides and fatty alcohols are such examples. Last but not least, humectants draw water from the environment and from the dermis of the skin. "Examples of these would be hyaluronic acid and glycerin" she adds.
From all, humectants do best for oily skin since they don't create a protective film on the skin's surface, which sometimes can clog pores.
Does oily skin need moisturizer?
Yes, oily skin needs moisturizer just like any other type. If you don't moisturizer oily skin, it produces more oil in an attempt to hydrate itself. However, the only difference in how you should moisturize oily skin stays in the formula and ingredients.
A moisturizer for oily skin should be lightweight, non-comedogenic, and enhanced with ingredients that aim to control excess sebum, like niacinamide, salicylic acid and zinc.
What kind of moisturizer does oily skin need?
The ideal type of moisturizer for oily skin should have a lightweight formula, absorb excess sebum, yet should provide the right amount of hydration. Ideally, your moisturizer should absorb fast and not leave any greasy residue or shine. Gel and mattifying formulas will do best.
Also, don't forget about sunscreen. You could either use a moisturizer with SPF for oily skin or pick a separate sunscreen that you layer after the moisturizer. For the best, look for physical sunscreens, the ones that protect naturally against sun rays with zinc and titanium dioxide and lack oils and fragrances. They are less likely to cause you breakouts.
How much moisturizer should I apply?
When applying moisturizer, between 1 to 3 pumps or a nickel-sized amount is enough for the entire face. Also, you'd want to massage it into the skin for one minute to boost blood flow and increase absorption.
Layer moisturizer while your skin is damp with the serum applied before — it makes the moisturizer trap the serum for enhanced benefits. Also, layering moisturizer without serum might hinder the skin's natural process of exfoliation.
What happens If I don't moisturize?
The idea is that the less you moisture, the more sebum your skin produces to replenish moisture. Daily moisturization keeps the skin barrier integer, balances sebum, and offsets premature wrinkles.
Pro tip: Skin needs protection against external foes during the day, and repairing actives at night.
So if you were thinking of skipping moisturizer because you have oily skin, reconsider it. Oily skin needs moisturizer too! Just that if your skin is oily, you can't slather on any moisturizer that comes in your hand; you should be picky. But with so many moisturizers out there, it's not easy to find one suitable for oily skin. Check these light, fast-absorbing products that won't leave your skin feeling slick or looking shiny. 
---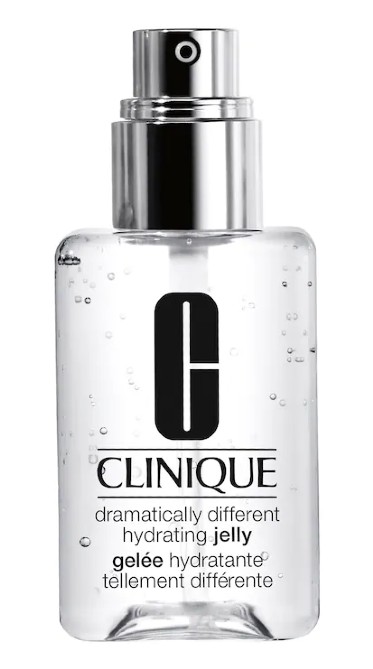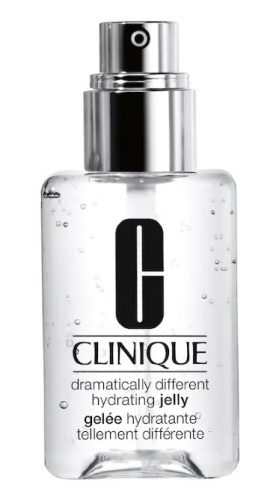 Clinique Dramatically Different Hydrating Jelly
The easy-gliding texture of Clinique Hydrating Jelly refreshes and moisturizes the skin, penetrating it quickly for an instant hydration boost. It has a water-jelly texture that is oil-free and definitely not sticky, making it an excellent choice for oily skin.
---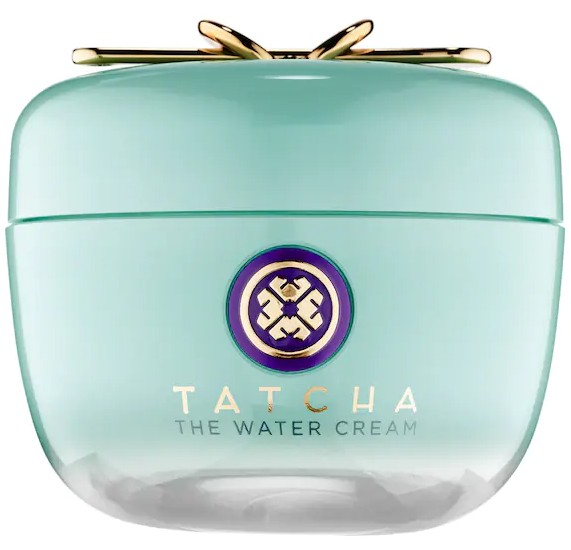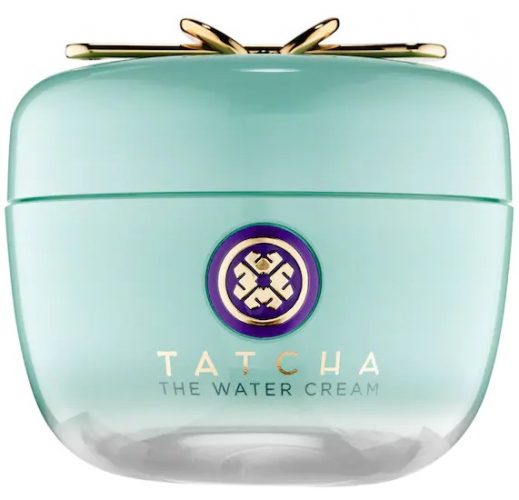 Tatcha Oil-Free Pore Minimizing Moisturizer
Made with green tea extract, rice, gold, and a blend of plant extracts, Tatcha moisturizer strengthens skin against free radical damage, the main culprits for causing dull-looking skin and premature aging. This oil-free moisturizer might be what you were looking for if you want to reduce sebum and control aging signs at the same time.
---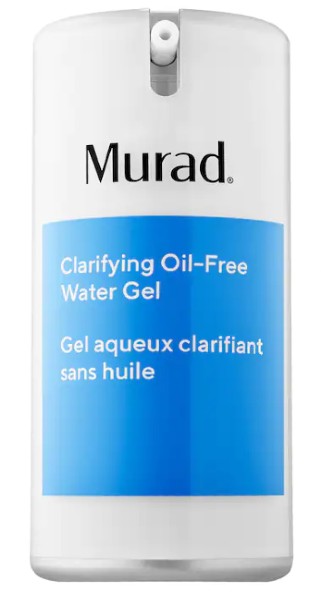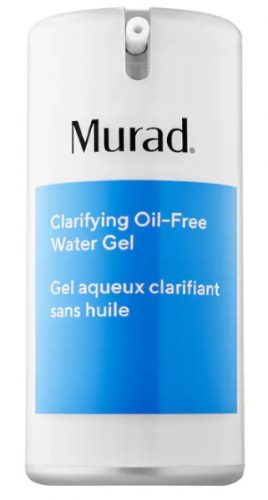 Murad Clarifying Oil-Free Water Gel
Murad made this water-gel moisturizer with oily skin in mind. It's non-comedogenic, oil-free, yet hydrates instantly while helping skin exfoliate and reduce sebum with salicylic acid and niacinamide. This moisturizer doesn't feel or look greasy and gets absorbed into the skin in a second, plumping and boosting its ability to hold water for long-lasting hydration thanks to hyaluronic acid.
---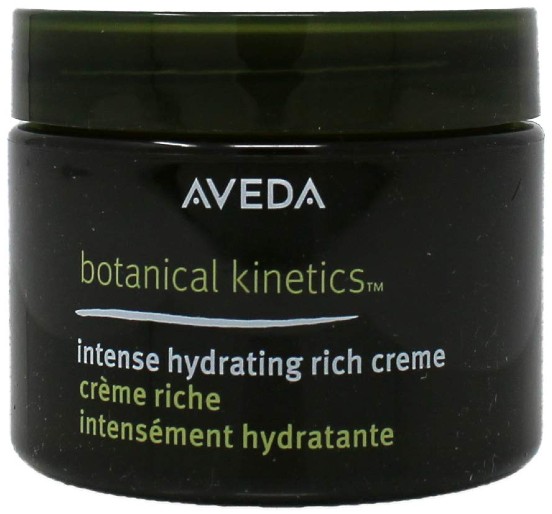 Aveda Intense Hydrating Soft Creme
Aveda created a non-acnegenic moisturizer, ideal for blemish-prone skin types. Botanical Kinetics moisturizer aims to replenish skin hydration while nourishing and protecting the skin. The key ingredients that are worth mentioning are salicornia herbacea, a plant that helps the skin absorb moisture, cupuaçu butter that seals moisture in, salicylic acid, and hyaluronic acid.