In the battle against acne, a diligent skincare routine is key, but nothing compares to a 15-minute solution calibrated to provide instant relief, clarify, and hydrate the skin. In addition to the immediate spa-like comfort, the best sheet masks for acne-prone skin aid in unclogging pores and speeding up pimple healing by providing gentle exfoliation and antibacterial benefits. And this is possible because they're soaked in juicy serums filled with the MVPs for fighting breakouts, including salicylic acid, tea tree oil, willow bark extract, and moisturizing actives not to let the skin get dry. Better still, pop your sheet mask in the fridge, and in addition to easing inflamed pimples and redness, it'll deliver a cooling effect, too.
The best sheet masks for acne
Whenever your skin needs a pick-me-up, grab one of these sheet masks for acne, put your feet up and listen to your favorite podcast while the mask does the job. Ideally, do this twice or thrice weekly, and apply the extra serum in the pouch to your neck and chest, so you benefit from each drop.
---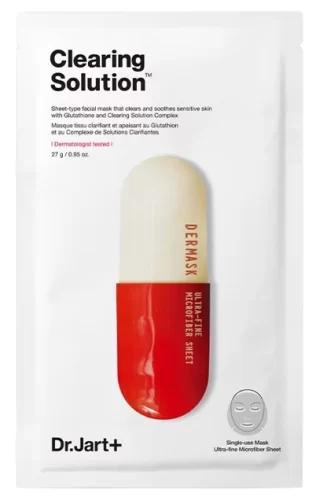 1
Dr. Jart+ Dermask Clearing Solution Sheet Mask
This is the best sheet mask for acne sufferers because it packs the most potent breakout fighters — salicylic acid and tea tree oil — that work synergistically to clear skin, regulate sebum, and speed up pimple healing. Plus, ai aims to diminish post-acne marks with vitamin C, niacinamide, and glutathione. Just place the microfiber mask over your face, relax for 20-30 minutes and massage the leftover serum onto your complexion.
---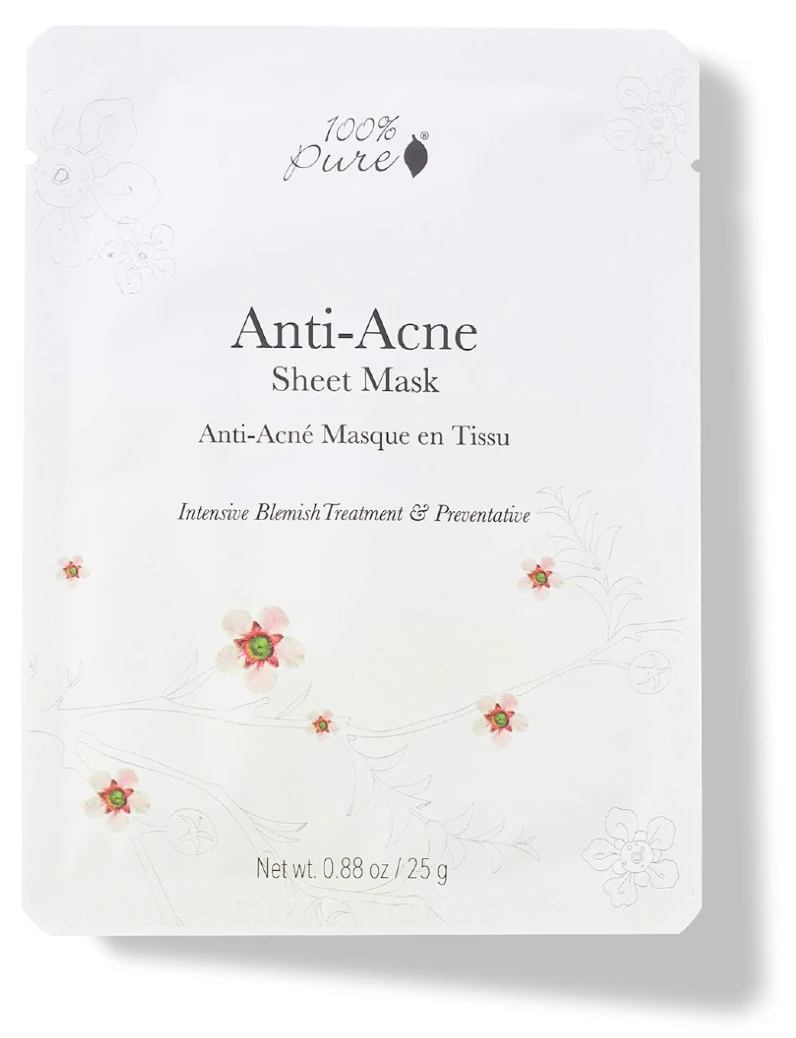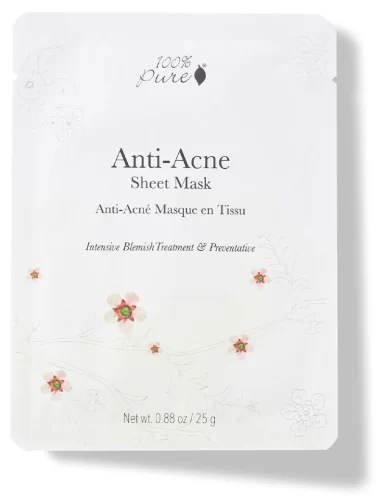 2
100% Pure Anti Acne Sheet Mask
This sheet mask is ideal for clean skincare lovers, as it's made only with nature-derived elements, sans fragrances, or alcohol. The mask is made of sustainable bamboo and drenched in a juicy cocktail, including salicylic acid, tea tree oil, and willow bark extract — all great acne-fighters — on a base of antibacterial and soothing aloe vera juice. 100% Pure Anti Acne Sheet Mask is not only great for purifying the skin and calming active breakouts, but it helps prevent the apparition of new ones, too.
---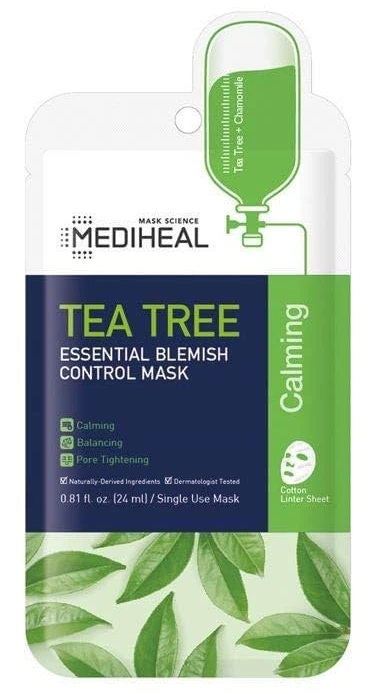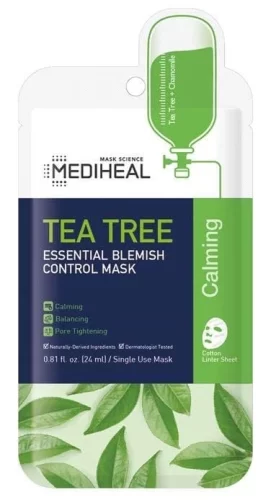 3
Mediheal Tea Tree Essential Blemish Control Sheet Mask
This K-beauty sheet mask is soaked in a rich serum made with willow bark extract, two sources of tea tree, plus skin calmers, including allantoin, vitamin B5, and chamomile. Most reviewers call it a "miracle sheet mask," stating that their pimples fade over time, redness eases, and skin is left smooth, glowy, and non-dry after using it.
---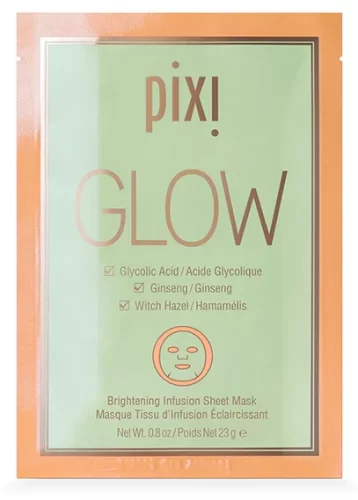 4
Pixi Glow Glycolic Boost Sheet Mask
Glycolic acid is great at sloughing off dead cell buildup that may lead to blackheads and, further, to pimples. Pixi Glow Boost Sheet Mask is loaded with glycolic acid to encourage exfoliation and absorbs excess shine, clarifying your complexion and balancing oil a little bit every time. Plus, it's soaked in a cocktail of botanical extracts to comfort and alleviate inflamed pimples.
---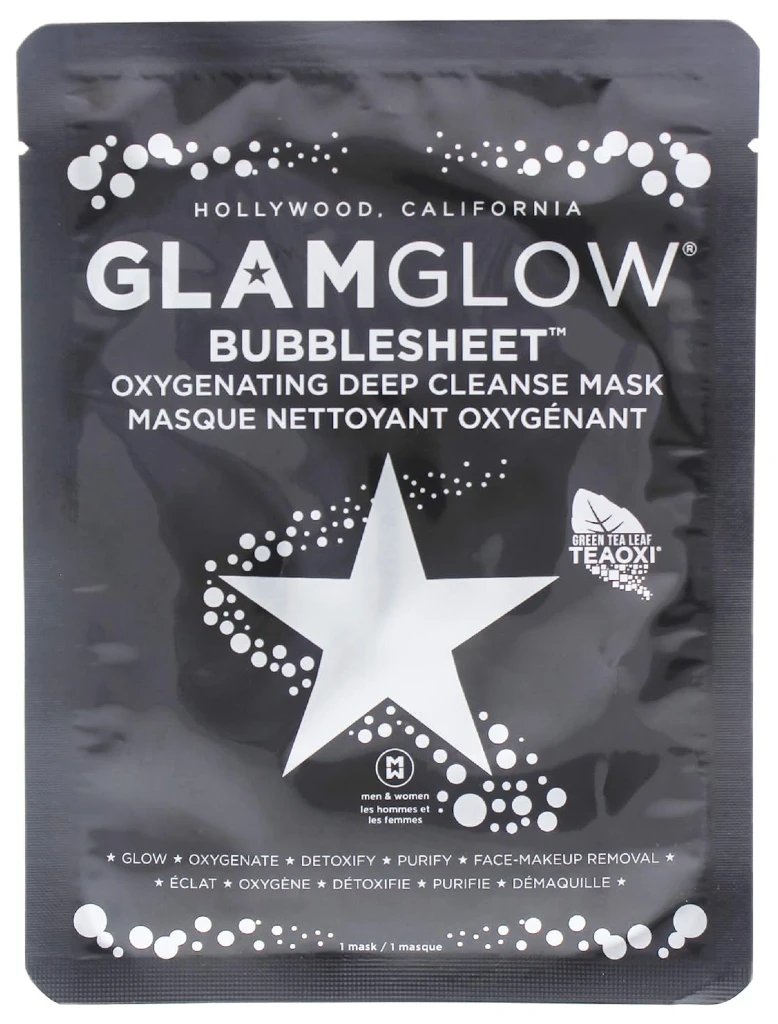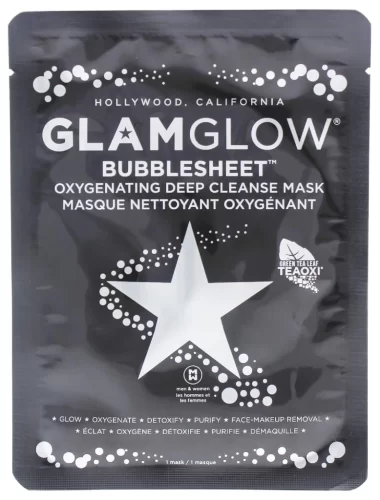 5
Glamglow Bubblesheet Oxygenating Deep Cleanse
Deep cleansing is crucial to prevent pimples, and this mask does just that and then some more. It's spiked with charcoal — excellent at detoxifying — and drenched in a translucent cleanser that oxygenates (aka it bubbles) and transforms into a foam that cleanses skin in deep, dissolving debris, oil, and residues. The mask feels slimy at first, which makes it a bit challenging to put on, but once you do it, it is totally worth it: you get a deep detox and a fun experience that leaves your skin smooth, soft, and clean.
---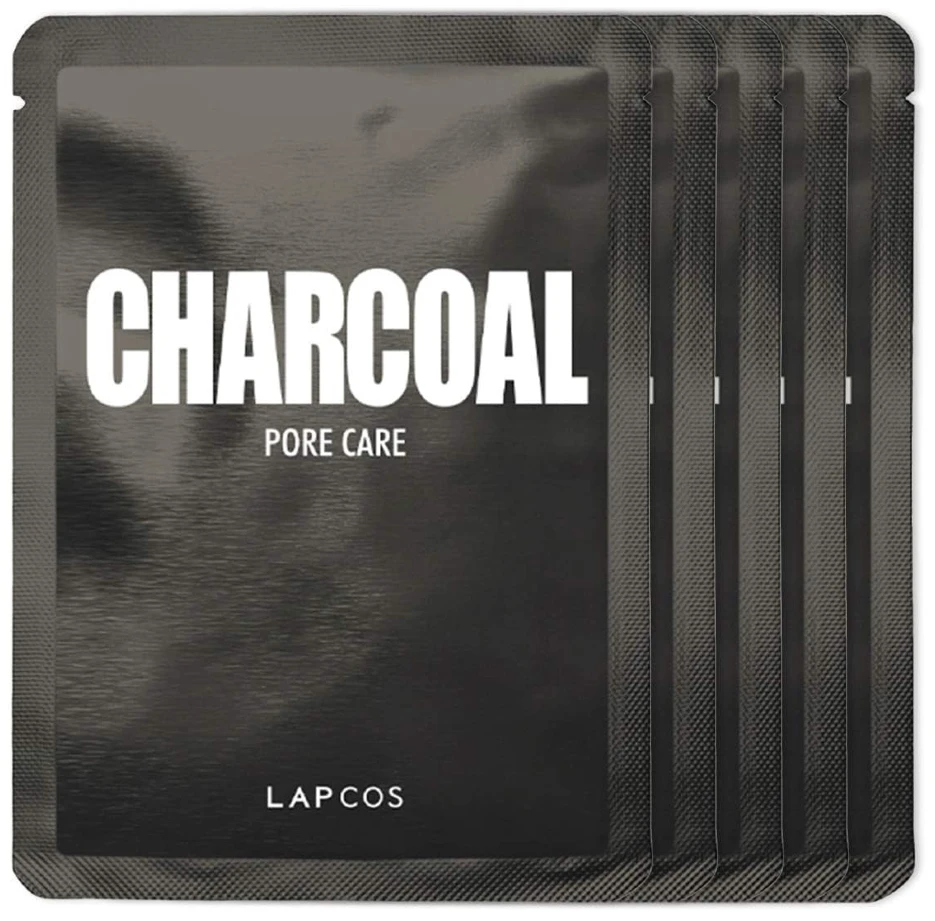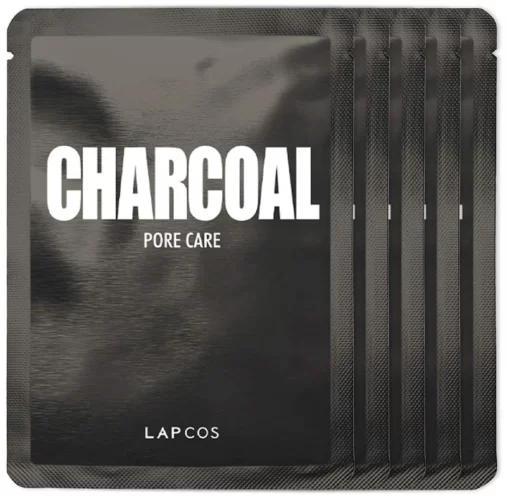 6
Lapcos Charcoal Sheet Mask
This sheet mask from Lapcos delivers a one-two punch of acne-fighting power. Charcoal sops up excess oil and detoxifies, while glycolic acid exfoliates gently, helping dislodge debris and junk that clogs pores. You'll also get a dose of skin-calming Centella asiatica, sodium hyaluronate, and fruit extracts.
---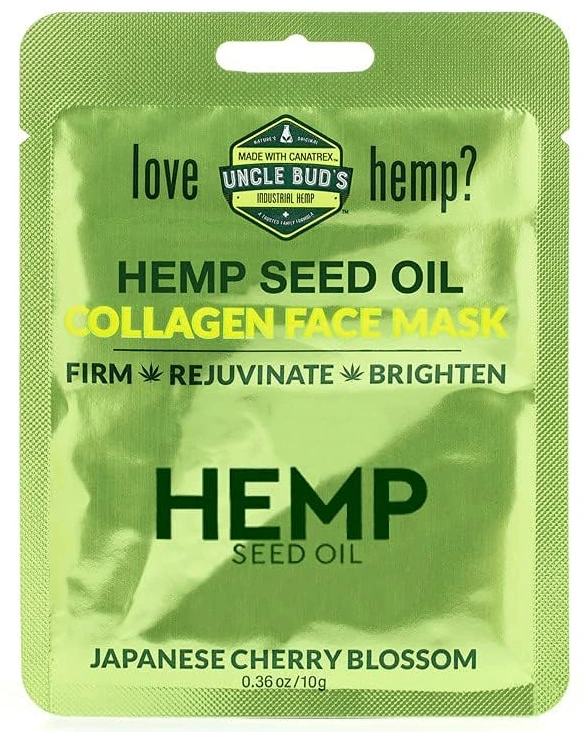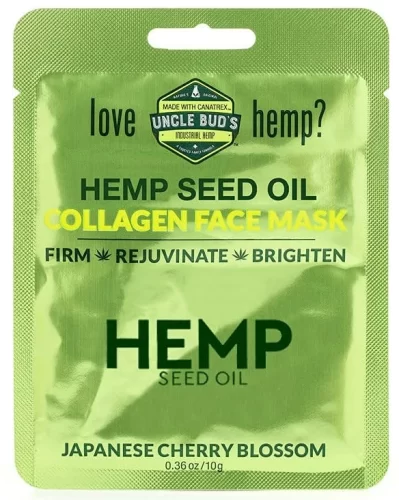 7
Uncle Bud's Hemp Collagen Face Mask
Breakout-prone skin usually keeps oils at bay, but hemp seed oil is among the best for acne-prone skin because it's non-comedogenic and prevents dryness, which, ironically, may lead to more sebum. Besides hemp seed oil, this sheet mask is soaked in serum with kaolin, which is a go-to for blemishes due to its antibacterial benefits and ability to remove oil and detox the skin. In addition to purified, clearer skin, you can expect a clear complexion and minimized pores.
---
Read next: 10 Best Acne Treatments for Sensitive Skin