Have you just hit your golden age and your current beauty goal is to firm up your complexion and get rid of sagging skin? Then you are the perfect candidate for the best skin tightening creams. Products that aim to tighten the skin have been in high demand forever and most of them address the root causes of loose skin: the degradation of elastin and collagen. These are two of the most abundant proteins in your skin and are responsible for giving structure and strength and maintaining skin elastic and bouncy. Once their production depletes as a by-product of aging and external damage, fine lines and wrinkles become more noticeable, skin becomes less supple, and it doesn't bounce back as it once was.
So, in addition to having a healthy lifestyle and wearing sunscreen daily, you can incorporate a skin-tightening cream that supports the production of these essential proteins into your routine.
Do skin tightening creams really work?
When it comes to skin tightening creams, don't expect a miracle in a jar. Sure, they can help to give your skin a little lift and keep it looking firm, but it's important to keep your expectations in check. The results may vary depending on your skin condition, and it's essential to remember that these creams can only do so much. However, when used in conjunction with a healthy skincare routine and lifestyle habits, these creams can help to maintain a more youthful and supple appearance.
These lifestyle choices can help you get more from your cream:
Wear broad-spectrum with at least SPF 30 daily
Get 7 to 9 hours of sleep per night
Have a diet rich in vitamins, and fatty acids
Cut down on sugar intake
Don't smoke, and quit if you do
Have an active lifestyle
Practice mindfulness
What are the best skin-tightening creams?
Your best bet is to choose a skin-tightening cream loaded with ingredients that spur collagen and elastin growth and help decrease their degradation. To achieve this, head towards creams loaded with vitamin C, retinol, peptides, epidermal growth factors, and glycolic acid—they're the heavy hitters that will help to stimulate the production of essential proteins and firm up the skin. Here are our topic picks:
---
Le Mieux 24 Hr. Age Defying Cream
This cream relies on six types of peptides to induce collagen and elastin production and make skin appear firmer and smoother. Additionally, it boasts a juicy cocktail of hyaluronic acid of various molecular weights to increase hydration on multiple levels of the skin while ceramides reinforce the moisture barrier. All of the above help enhance skin tightness, promote firmness, and soften fine lines and wrinkles, resulting in a youthful appearance.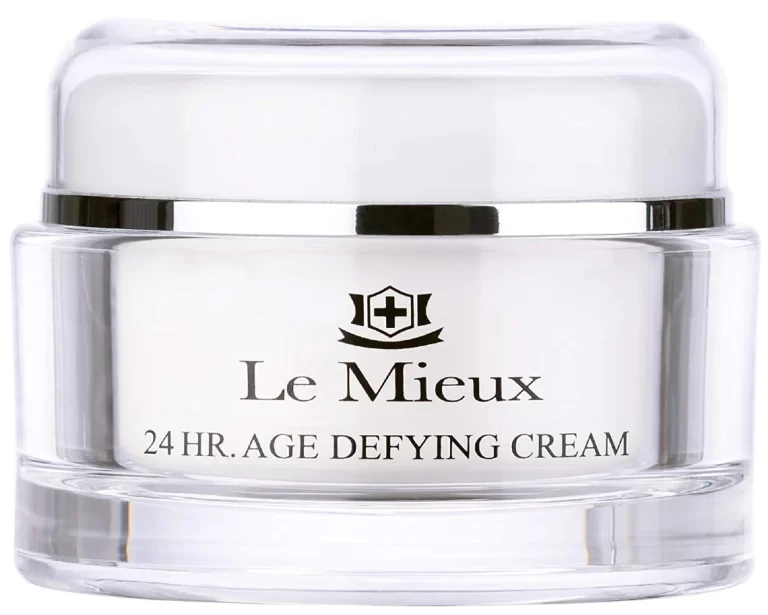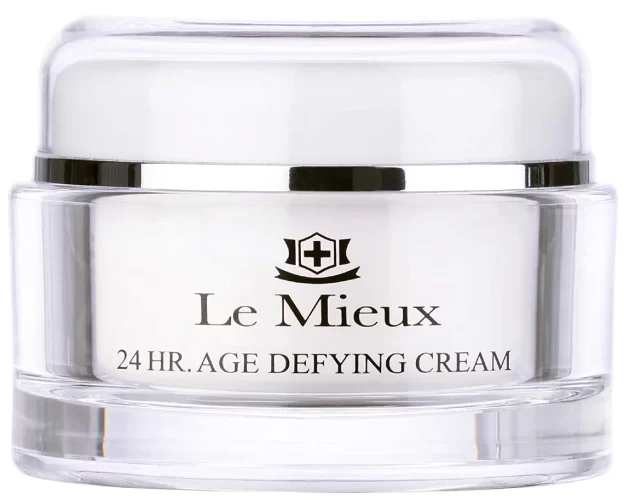 ---
Murad Youth Renewal Night Cream
Retinol is king for renewing skin and supporting collagen production, and Murad Youth Renewal Night Cream loads plenty of it. A fast-acting retinoid, a time-released retinol, and a retinol booster work to speed up cell turnover, revealing smoother and fresher skin over time. According to the brand, 86% of people noticed firmer skin in a 4-week clinical study. And it's not just the brand saying so—the overwhelmingly positive reviews and high ratings are a testament to its effectiveness. Only use this cream at night and wear SPF during the day.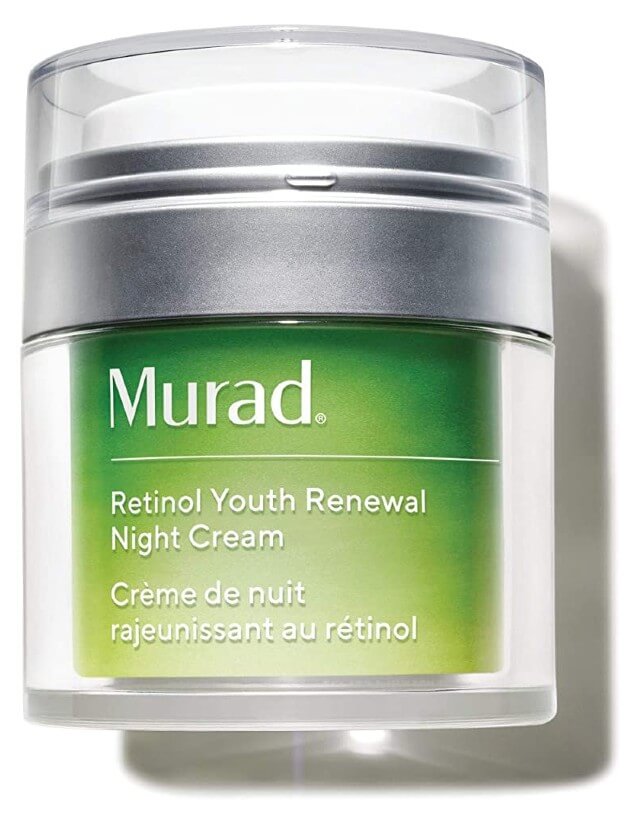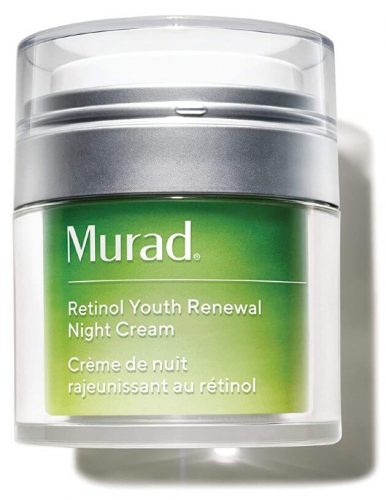 ---
Peach And Lily Peptide Pro Firming Moisturizer
This moisturizer loads a whooping 12 peptides, which, paired with four amino acids, act like building blocks of proteins for collagen elastin, helping firm, tighten and lift sagging skin. It also delivers a serious dose of hydration thanks to four molecular weights of hyaluronic acid, a humectant that attracts water molecules into the skin, making it appear plumper and bouncier.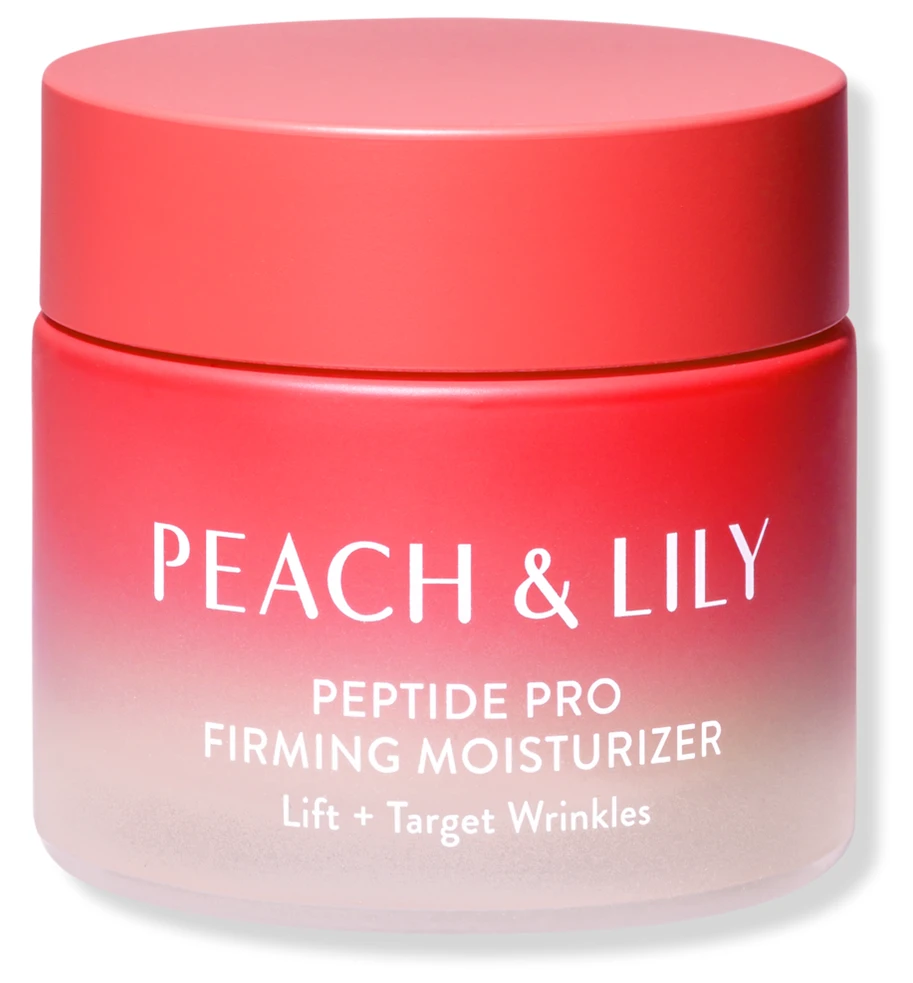 ---
StriVectin Tightening & Sculpting Face Cream
Let's talk science. This tightening cream is made with dipeptide, a lipid connected to a peptide, which stimulates the production of elastin, helping prevent skin sagging by resisting gravity. Moreover, it packs glycolipids, which are known to restore damaged cells caused by aging and give intense moisture. We also like the silky texture that goes right into the skin without feeling greasy. Tightening, firming, plumping, this cream checks them all, which makes it a game changer.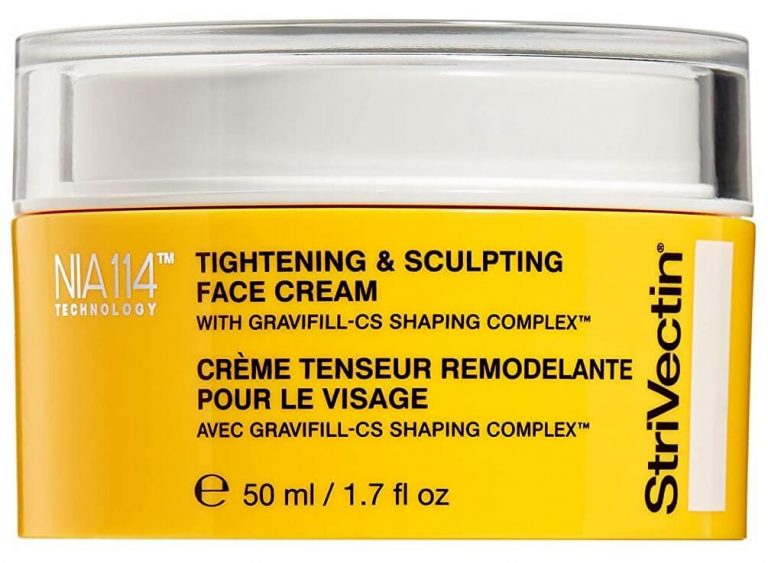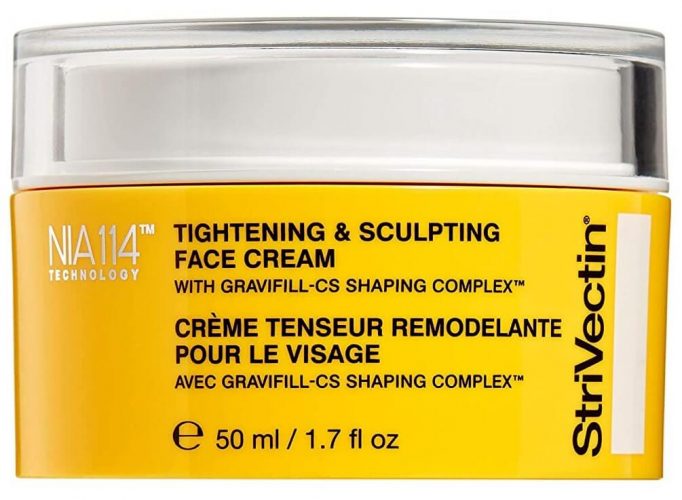 ---
Drunk Elephant Protini™ Polypeptide Cream
The role of signal peptides is to build collagen, elastin, and other structural proteins that make the skin appear firmer and fuller, and this cream packs nine of them. Combined with a plethora of amino acids that also build proteins to support skin cells and increase moisture, the formula works wonders to replenish and restore the skin to its strong, healthy state. We also love the airtight container that keeps bacteria out of the mix and helps preserve actives from degradation.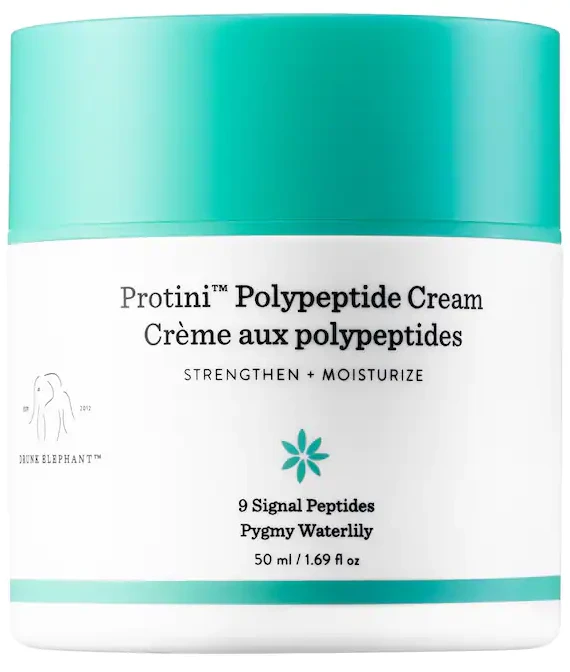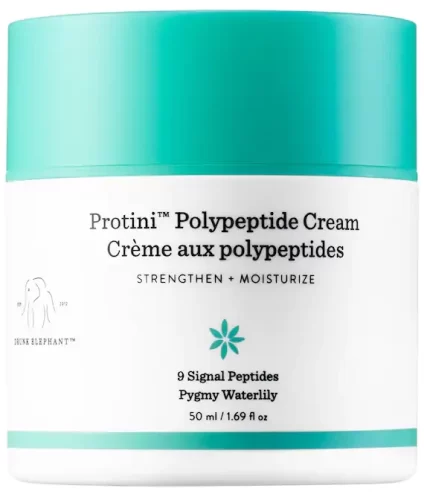 ---
Peter Thomas Roth Instant FIRMx Eye Tightener
Peter Thomas Roth Instant FIRMx Eye Tightener is the best skin tightening cream for the eye area. It instantly (but temporarily) tightens and smooths the skin around the eyes and banishes eye bags look in no time. The heroes in the formula are silicates, seaweed extract, vitamin C, retinyl palmitate, and a trio of peptides, all working hard to diminish the look of crow's feet, deep wrinkles, and puffiness.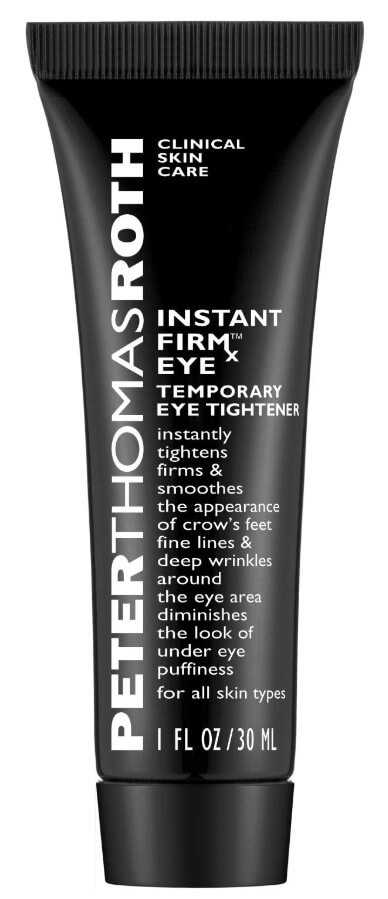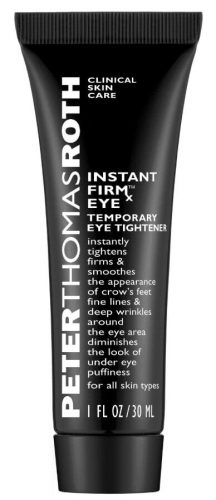 ---
Neocutis Neo Firm Tightening Cream
Neocutis Neo Firm targets the neck and décolleté area and aid in firming and lifting the skin by supporting lost collagen restoration. It does it all thanks to glycolic acid, carnosine, vitamin C, peptide, and yeast extract, which are some of the most potent anti-agers with collagen-stimulating effects. Plus, the airtight package doesn't allow light, air, or bacteria to get into the formula, helping preserve ingredients at their peak potency.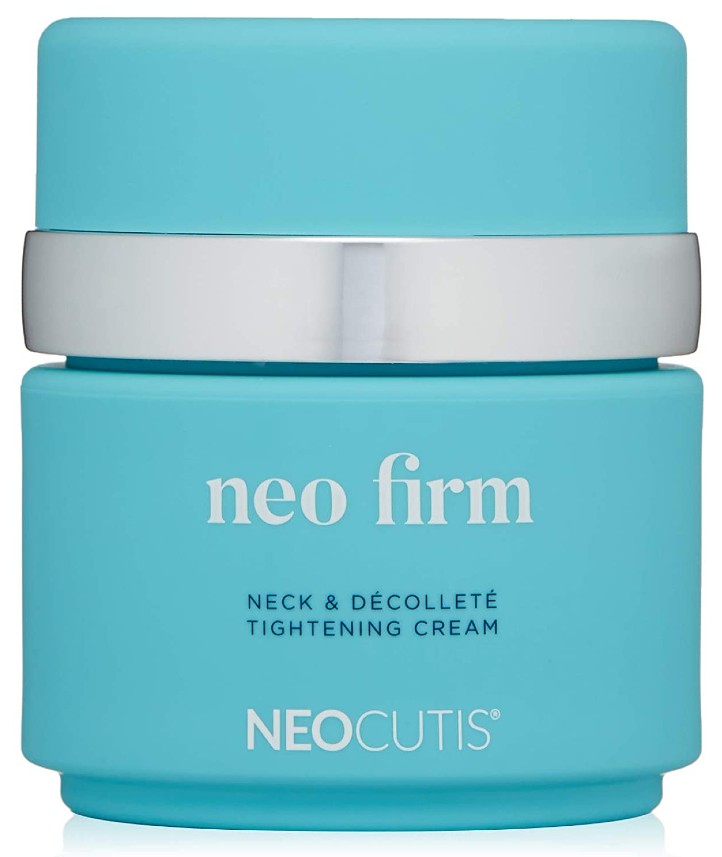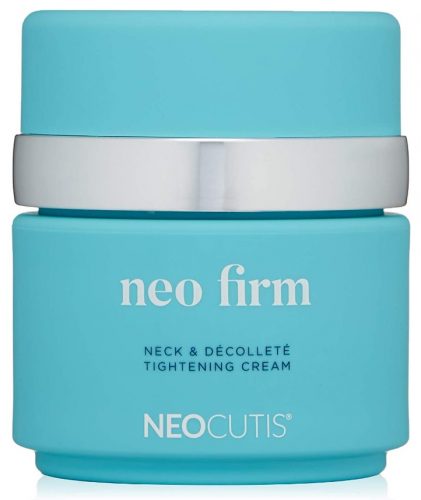 ---
Olay Regenerist Cream
Hands down, this is the best drugstore skin tightening cream, and a cult favorite for sure—23,000 reviewers attest to its effectiveness to firm and plump. The formula packs niacinamide and sodium hyaluronate to hydrate and revitalize, plus a complex of amino peptides that encourage the production of proteins needed to preserve skin elasticity and firmness.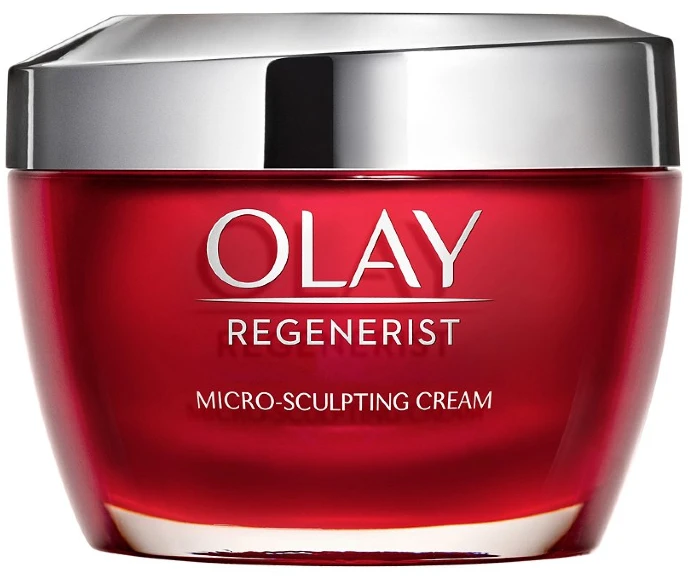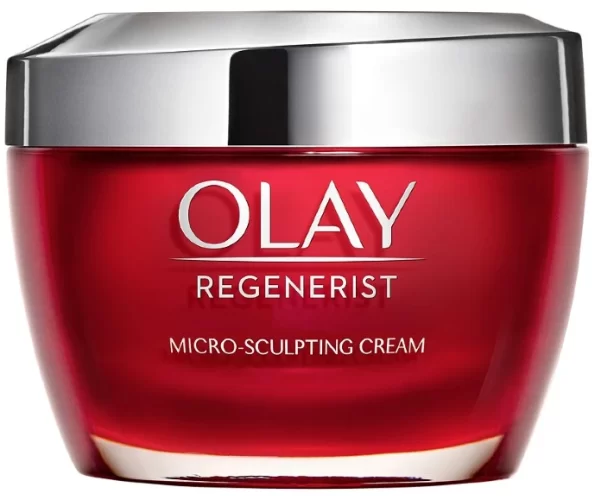 ---
Sol De Janeiro Brazilian Bum Bum Cream
Now a special boon for your body. The award-winning all-over Brazilian Bum Bum Cream is a fan favorite and a must-have for smooth, moisturized, and delicious skin. Credit Sol de Janeiro for this blend of highly moisturizing and protective formula that includes cupuaçu butter, açaí oil, coconut oil, and Guaraná extract to smooth and improve skin texture. Fast absorbing, it deeply hydrates the skin all over your body, giving it a velvety touch and a great scent that'll make you feel like you're on a permanent vacay.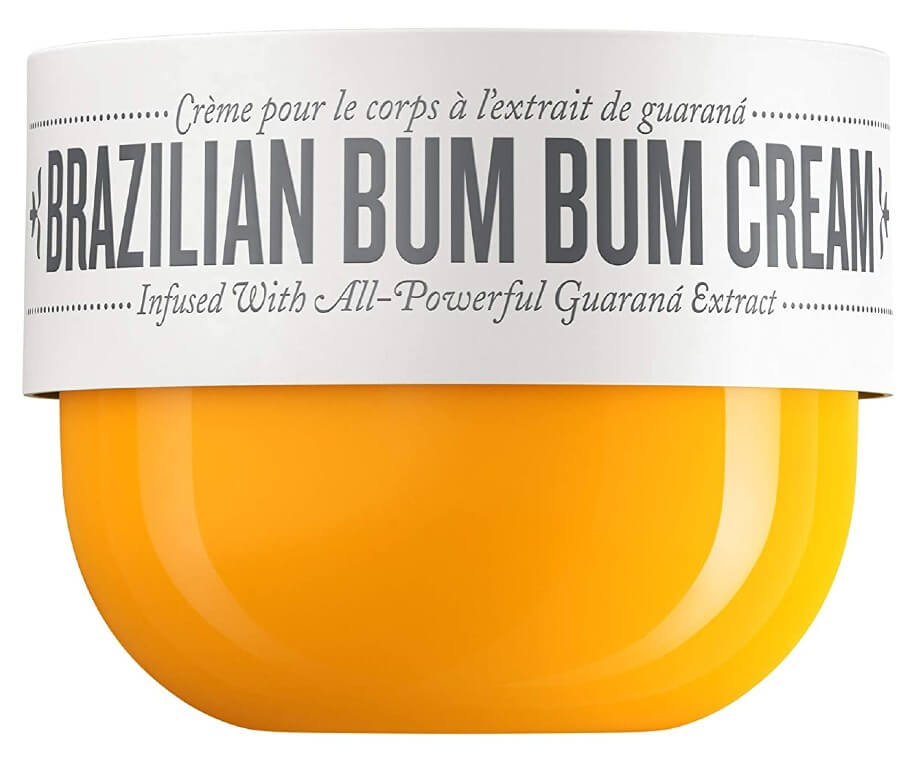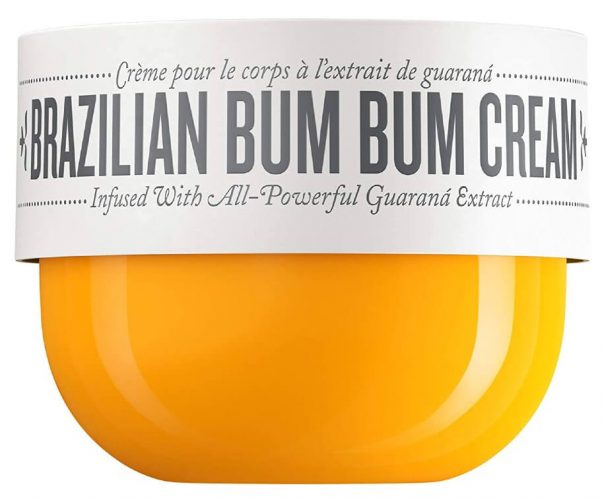 ---
Alternatives treatments for skin tightening
Skin tightening creams are best used to complement other treatments for more intense effects and prominent results. We love radiofrequency (RF) therapy the most. How does it work? It delivers uniform heat up to 50-75°C at a controlled depth to dermal layers, causing collagen stimulation. The remodeling and the production of new collagen increase skin elasticity, visibly associated with tightening and firmer skin. You can try these radiofrequency skin-tightening machines for home use.