Besides practicing healthy lifestyle habits, adding a cream to help tighten saggy skin is clever. Dermatologists approve. The earlier you start using it, the better. After your 35s, when the collagen and elastin production begins to decrease, it makes sense to add to your arsenal products that aim to replenish these proteins needed for firm, elastic skin. For this reason, we've rounded up the best skin-tightening creams ideal for the face, neck, and décolleté that work hard to lift and firm the skin.
Why is my skin saggy?
The causes of saggy skin vary, from fat loss to collagen and elastin deterioration and genetics. With age, the muscles that support the skin degrade and allow fat to build in these areas, leading to loose skin. This is a natural process and unavoidable to a certain extent, but other factors (UV exposure, pollution, and stress) can exacerbate and speed it up.
Can creams tighten skin?
Although the results aren't dramatic, some OTC creams may help tone and tighten the skin to an extent. These include formulas that aid in replenishing protein levels and boosting hydration. But don't expect anything miraculous. Since saggy skin is mostly caused by internal changes in your body, topical treatments are less likely to trigger transformative changes. They're still great for preserving firmness and making your complexion appear plumped, though. To fight sagginess, keep your intake of vitamin C, use a radiofrequency machine for skin tightening, apply SPF daily, have an active lifestyle, and use creams to boost the results.
What are the best skin-tightening creams?
To find the best skin tightening cream, look for products that contain retinol, antioxidants (like vitamins C and E, and resveratrol), hyaluronic acid, and peptides. All these ingredients work to restore and boost the skin's essential building blocks, aka collagen, elastin, and glycosaminoglycans, which are necessary to improve tightness and firmness. Luckily, you don't have to scour the whole internet to find a formula that works since we already did the research and found the best-performing creams for skin tightening.
---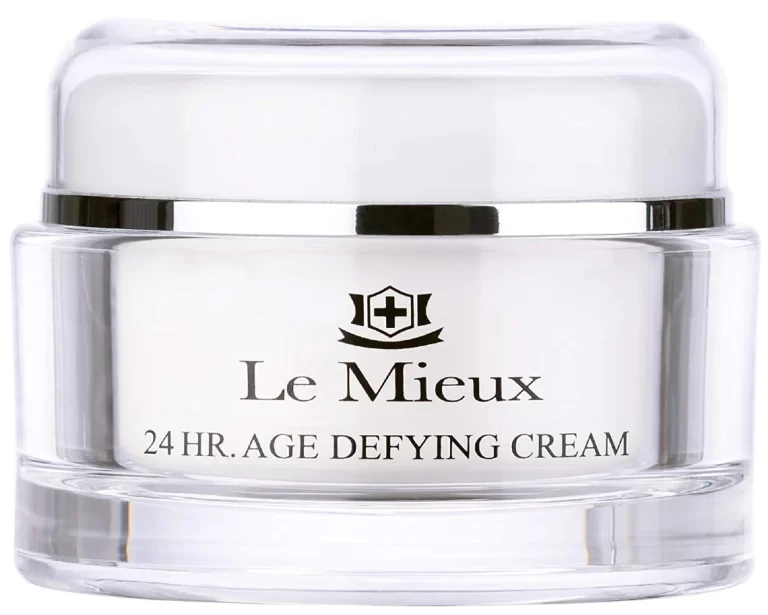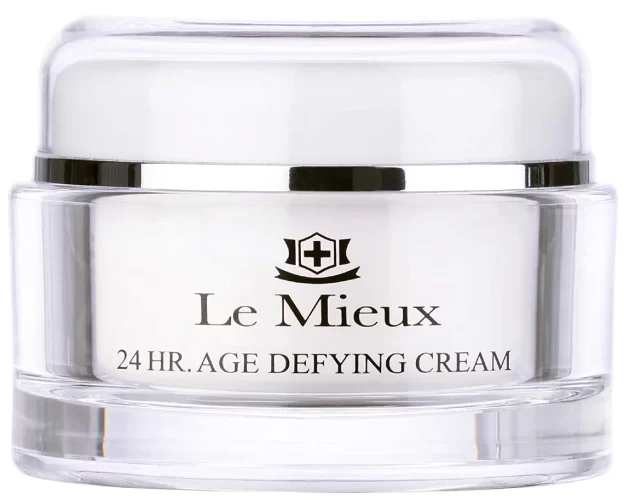 Le Mieux 24 Hr. Age Defying Cream
Top of the list, Le Mieux 24 Hr. Age Defying Cream performs amazingly in delivering anti-aging and skin-tightening effects. That's because it's made in a base of hyaluronic acid, meaning it seriously moisturize the skin and also contains a plethora of peptides that boost collagen production. Both of which compensate for the loss of firmness and lead to a more vibrant and resilient complexion in the long run. Besides, the addition of ceramides and shea butter gives the instant baby-like soft skin while reinforcing the protective barrier.
---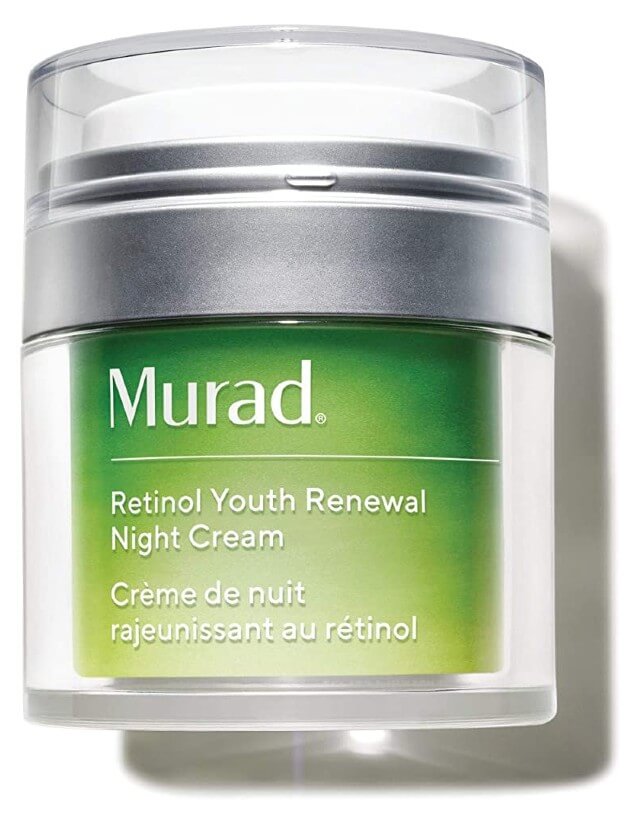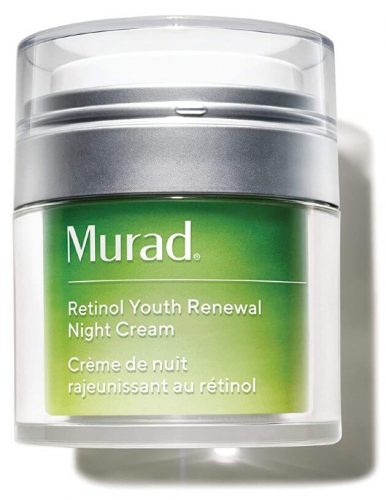 Murad Youth Renewal Night Cream
Murad Youth Renewal Night Cream combines three forms of retinol, specifically a fast-acting retinoid, time-released retinol, and a retinol booster, to put cell turnover and collagen production on steroids. This is how it smoths fine lines and wrinkles and enhances skin supleness. On top of that, the formula packs niacinamide and picolinamide to strengthen the protective barrier, making it one of the best skin tightening creams out there. Smear it on your face before you hit the hay and wake up to a brand new complexion.
---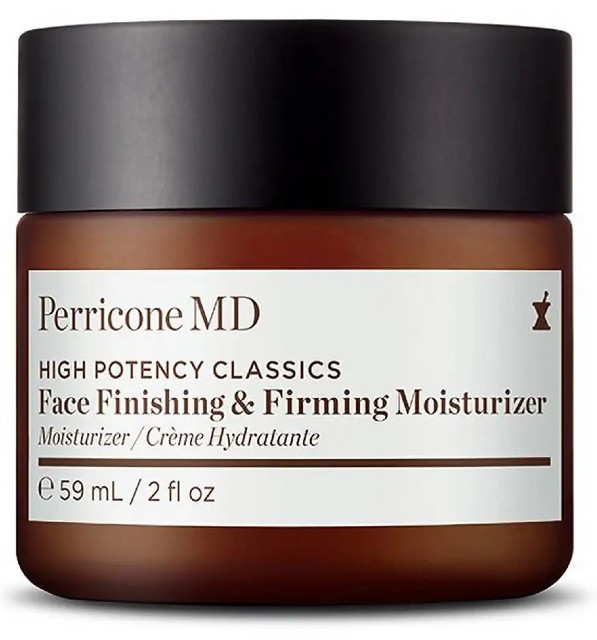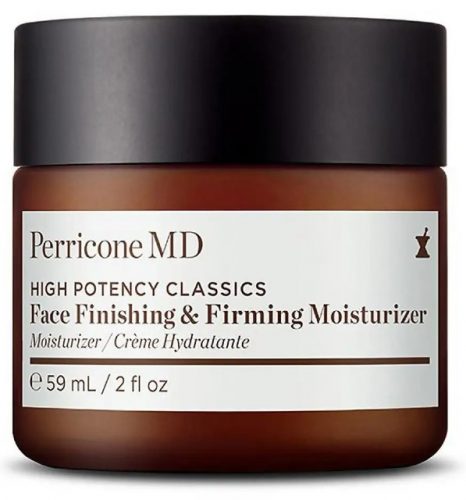 Perricone MD Face Finishing & Firming Moisturizer
Beloved by our beauty editors, this firming moisturizer is the ideal treat for any skin that lacks firmness. The MVP of the formula is DMAE, a potent anti-ager known to reduce wrinkles look and sagginess, and working to improve overall skin condition. In plus, the moisturizer is filled with lactic acid, a slew of natural oils, and vitamin E to hydrate, resurface and soften your complexion for a radiant look.
---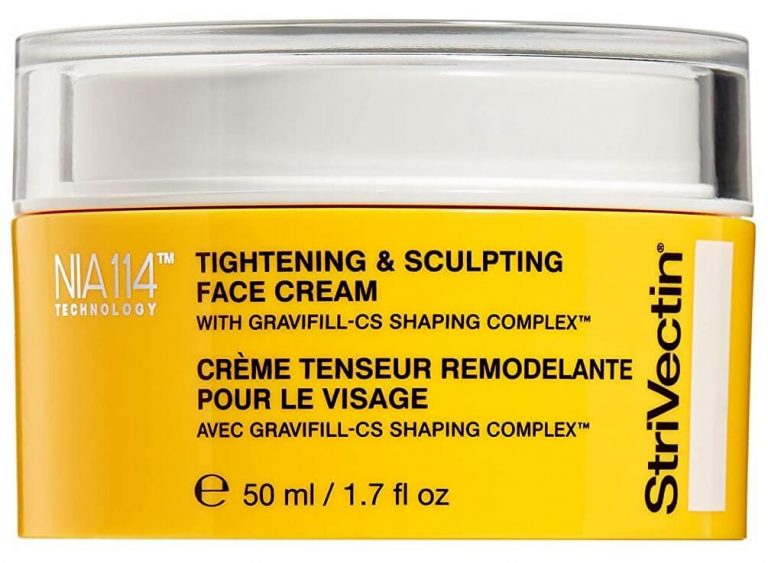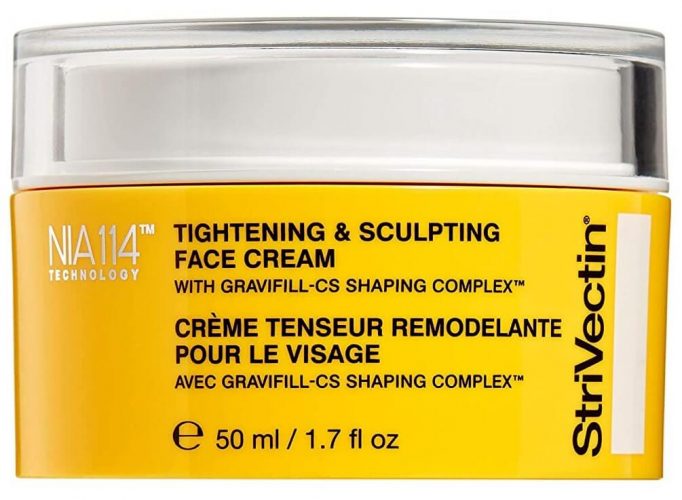 StriVectin Tightening and Sculpting Face Cream
This cream can literally plump, lift, and firm the skin, as well as restore facial contour. Simply put, it enhances facial definition thanks to Gravifill-CS Shaping Complex, an in-house complex made of peptides, amino acids, and polysaccharides that can deliver an instant tightening effect while relaxing the skin's muscles and plumping wrinkles. In plus, the patented NIA-114 technology (an optimized form of niacinamide) reinforces the barrier to long-lasting results. Based on consumer evaluation, 97% of women reported firmer and more defined skin after eight weeks of using this product daily. It's definitely a game-changer cream for skin tightening.
---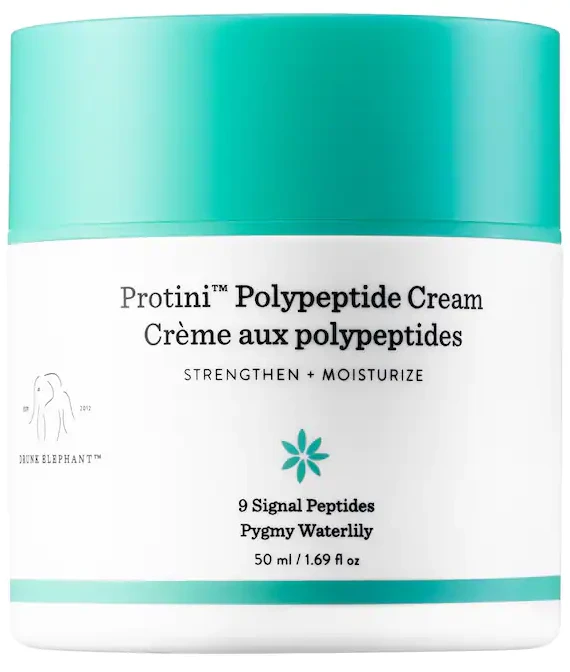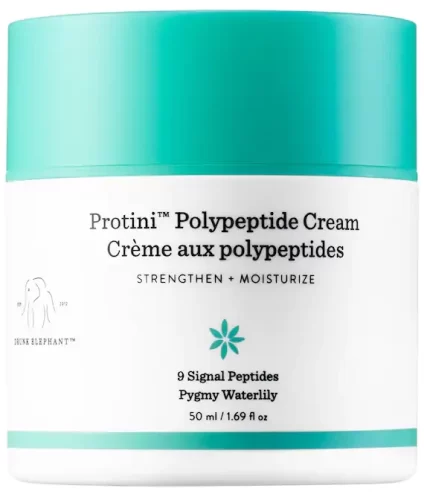 Drunk Elephant Protini™ Polypeptide Cream
Blend nine peptides into one formula, and you've got yourself a winning skin firmer. That's exactly what Drunk Elephant Protini does, packing a juicy concentration of different types of peptides to support the skin structure and reduce sagginess. The formula also loads amino acids, fatty acids, and folic acid, all aiding in increasing hydration and strengthening the skin, so it's an all-in-one product that targets most of your skin concerns.
---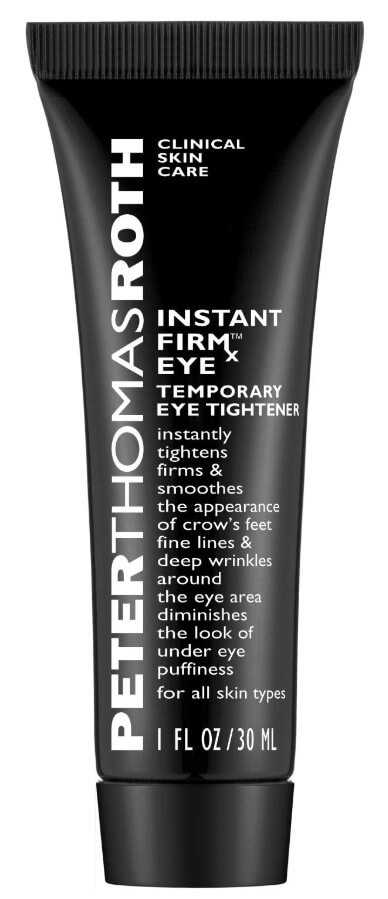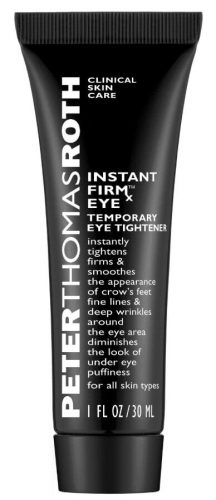 Peter Thomas Roth Instant FIRMx Eye Tightener
Peter Thomas Roth Instant FIRMx Eye Tightener is the best skin tightening cream for the eye area, no doubt. It instantly (but temporarily) tightens and smooths the skin around the eyes and vanishes eye bags look in no time. The heroes in the formula are silicates, seaweed extract, vitamin C, retinyl palmitate, and a trio of peptides, all working hard to diminish the look of crow's feet, deep wrinkles, and puffiness.
---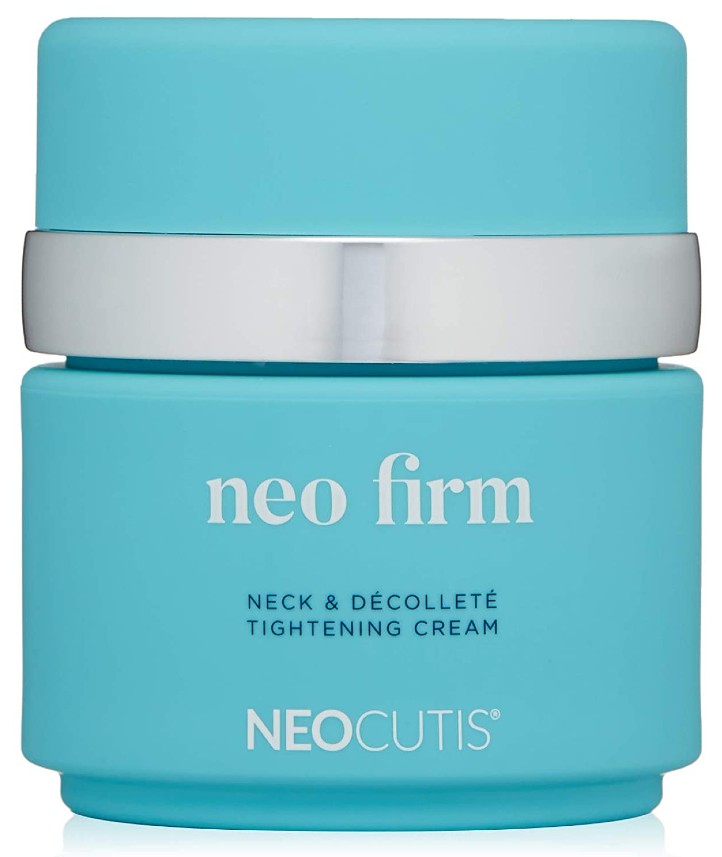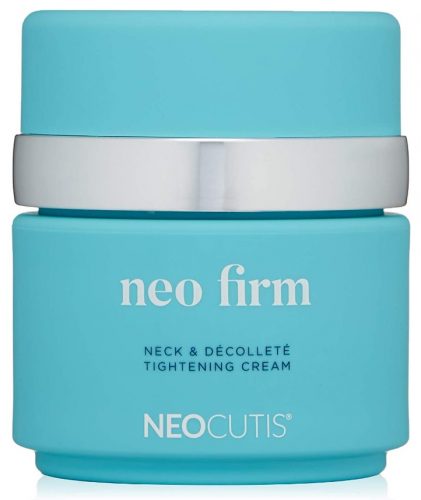 Neocutis Neo Firm Tightening Cream
Neocutis Neo Firm is one of the best skin tightening creams for the neck and décolleté area, aiding in firming and lifting the skin by supporting lost collagen restoration. It does that thanks to glycolic acid, carnosine, vitamin C, peptide, and yeast extract, to name a few, which are some of the most potent anti-agers with collagen-stimulating effects. Plus, the airtight package doesn't allow light, air, or bacteria to get into the formula, helping preserve ingredients in their peak potency.
---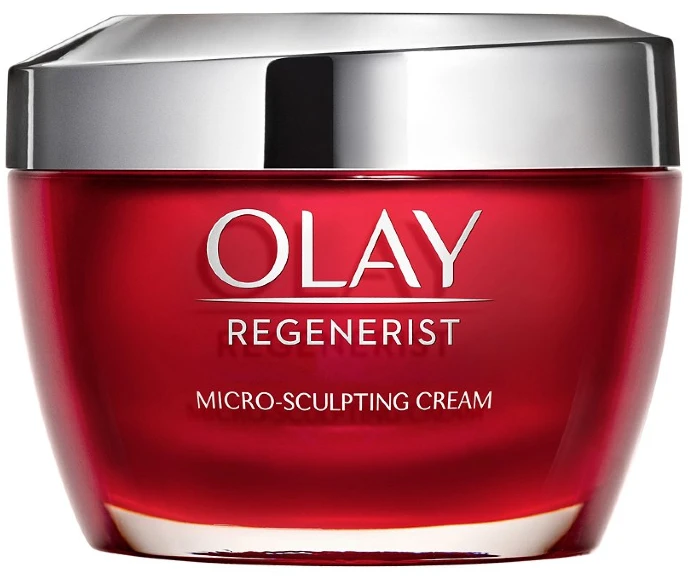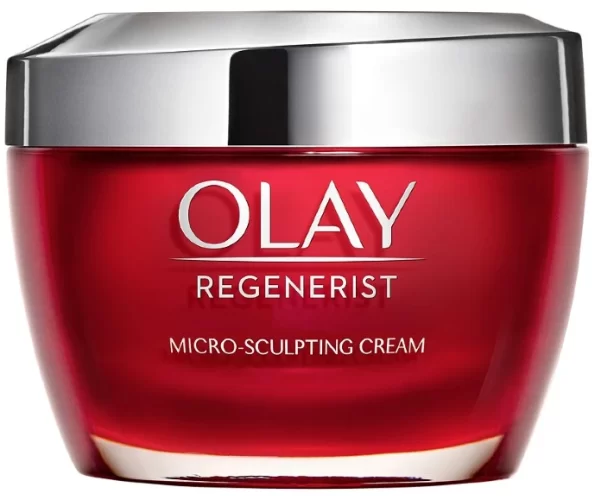 Olay Regenerist Cream
Hands down, this is one of the best drugstore skin tightening creams, and a cult favorite for sure — 23,000 reviewers attest to it. Slathering it on your face every day helps minimize wrinkles and fine lines look at the same time it moisturizes and tightens. The formula packs niacinamide, vitamin E, and sodium hyaluronate to hydrate and revitalize, plus a complex of amino-peptides consisting of five amino acids that support the production of proteins needed to preserve skin elasticity and firmness.
---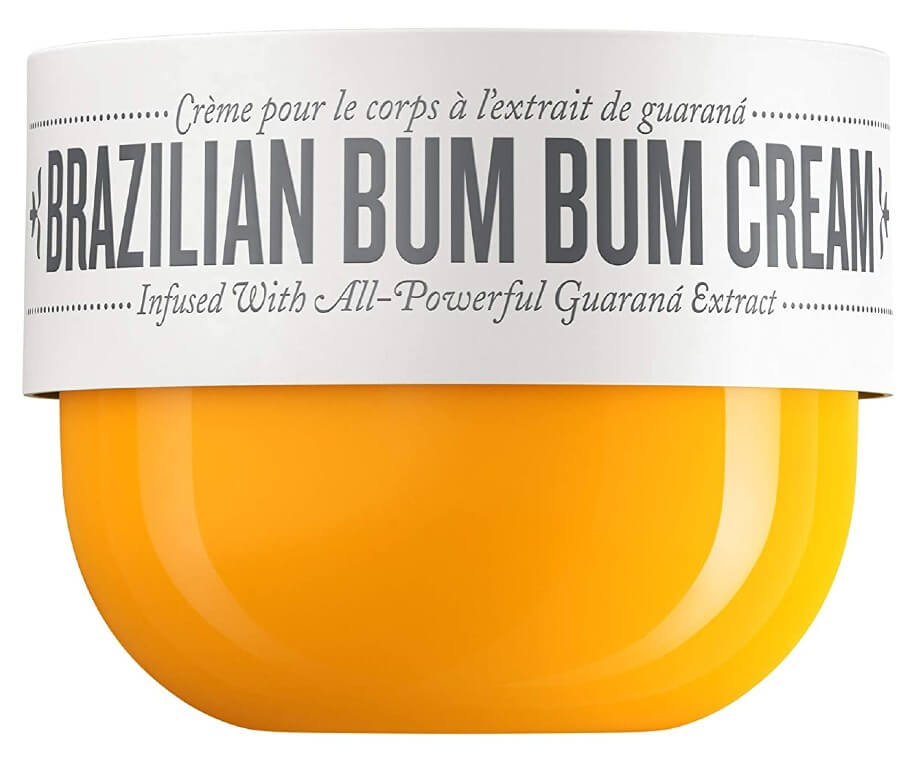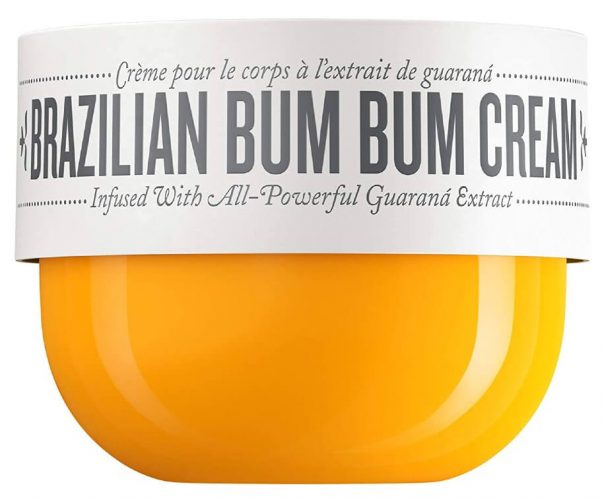 Sol De Janeiro Brazilian Bum Bum Cream
Now a special boon for your body. The award-winning all-over Brazilian Bum Bum Cream is a fan favorite and a must-have for smooth, moisturized, and delicious skin. Credit Sol de Janeiro for this blend of highly moisturizing and protective formula, including cupuaçu butter, açaí oil, coconut oil, and Guaraná extract, to smooth and improve skin texture. Fast absorbing, it deeply hydrates the skin all over your body, giving it a velvety touch and a great scent that'll make you feel like you're on a permanent vacay.
---
Alternatives treatments for skin tightening
Skin tightening creams are best used to complement other treatments for more intense effects and prominent results. We love radiofrequency (RF) therapy the most. How does it work? It delivers uniform heat up to 50-75°C at a controlled depth to dermal layers, causing collagen stimulation. The remodeling and the production of new collagen increase skin elasticity, visibly associated with tighten and firmer skin. You can try these radiofrequency skin tightening machines for home use.