We all love retinol, the powerhouse for anti-aging, acne, and hyperpigmentation. But we're also animal lovers, so looking for the best cruelty-free retinol it deems just right. Aiming for consciously-made skincare products is a slight change toward what we hope to be an initiative for forever-banning animal testing worldwide.
How to find genuine cruelty-free retinol products?
The regulations on cruelty-free terms are vague, and brands can claim their final product is not tested on animals, but the ingredients in the formula can be. So to find a genuine cruelty-free retinol look for products with certifications from PETA, Leaping Bunny, or CCF. Another way to check if a brand is cruelty-free is on their FAQ page, where they specify if they test on animals or ask someone else to do it on their behalf.
To save you some time, we rounded up the best cruelty-free retinol products that are committed to delivering — whether you're looking for a serum or a moisturizer, or you're a retinol newbie in search of a toner. P.S.: these products are intended for night use.
---
1
SkinMedica Retinol Complex
For a potent anti-aging retinol serum that is also cruelty-free, SkinMedica Retinol Complex stands out. It is made with 1.0 retinol to diminish wrinkles' appearance, even tone, and enhance texture when used in the long run. Additionally, the formula is spiked with niacinamide, squalane, and vitamin E to boost moisture and soften. At first, it may feel a bit sticky, but the serum dries nicely on the skin, prepping the perfect canvas for your nighttime moisturizer.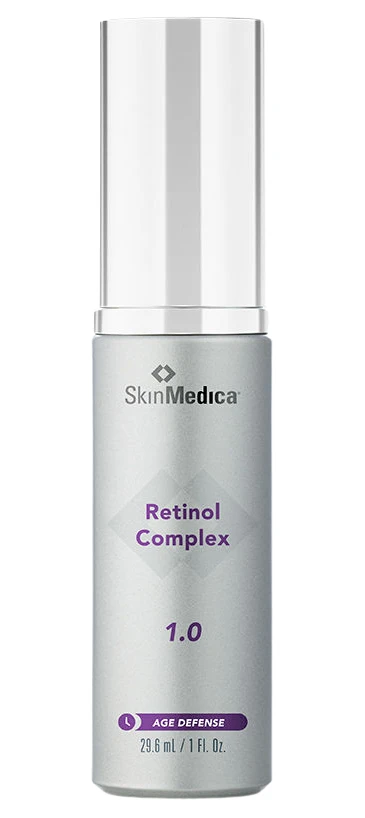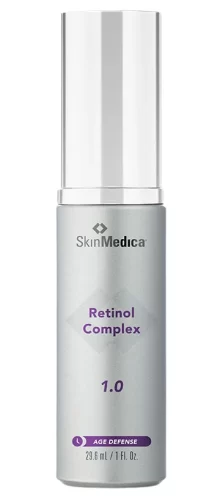 ---
2
Allies of Skin Retinal & Peptides Repair Night Cream
As the best cruelty-free retinol cream, Allies of Skin Retinal & Peptides Repair Night Cream offers a lot, from firming to soothing, nourishing, and softening. Among the ingredients, you can find retinaldehyde, peptides, resorcinol, sodium hyaluronate, and resveratrol, to name a few. With a ledger texture, it covers the skin in a cocoon of moisture that never feels heavy or sticky. P.S.: Allies of Skin is PETA certified.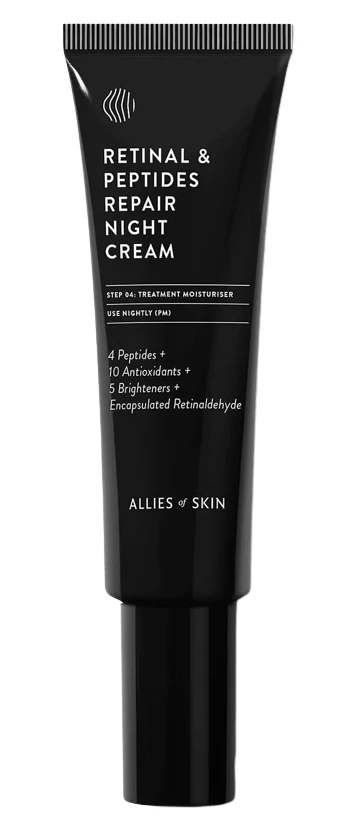 ---
3
StriVectin Advanced Retinol Star Light Night Oil
You can't go wrong with StriVectin Advanced Retinol Star Light Night Oil, whether you struggle with wrinkles, uneven tone, or texture. The formula uses three types of retinol, squalane, brands' NIA-114™, and a mix of natural extracts to nourish and correct skin. Its color comes from astaxanthin, derived from microalgae with antioxidant properties, and the formula skips water and alcohol. Despite being an oil, the texture is fluid and absorbs in a flash with no greasy feeling.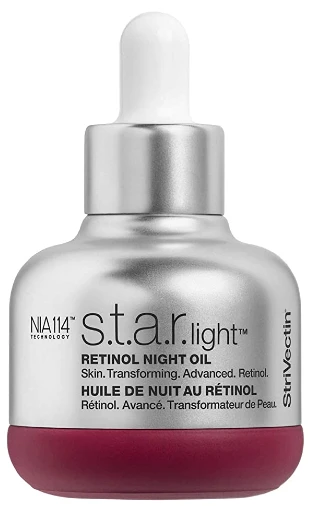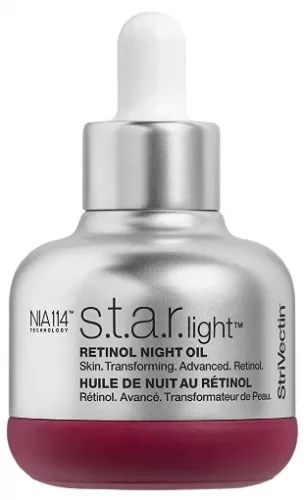 ---
4
Murad Retinol Youth Renewal Eye Serum
This is one of the best cruelty-free retinol products for the eye area because it is made with a fast-acting retinoid, time-released retinol, and a retinol booster to smooth crows' feet and fine lines. Rest assured, the serum won't irritate your eyes as it's boasted with cotton wool extract, trehalose, betaine, and amino acids to keep dryness often associated with retinol use at bay. The formula feels super pampering, layers seamlessly, and absorbs in the blink of an eye.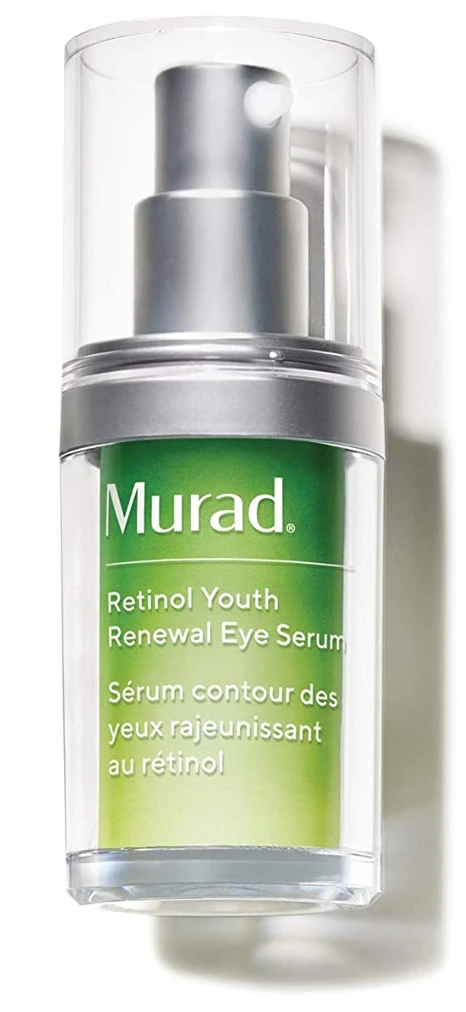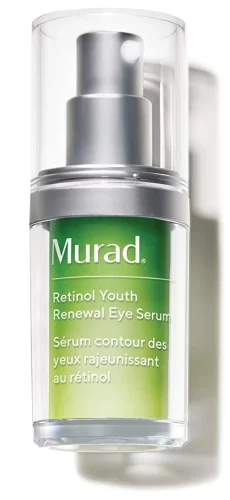 ---
5
Sunday Riley A+ High-Dose Retinol Serum
Everybody is in love with this retinol serum, and for a good reason. It works to improve aging signs and UV-damaged skin with 5% retinol, 1% encapsulated retinol, and 0.5% blue algae (retinol alternative). CoQ10, honey, and sodium hyaluronate offset dryness, tho this formula is not for retinol newbies. The creamy, never-heavy, or sticky texture veils the skin in deep moisture and a healthy glow.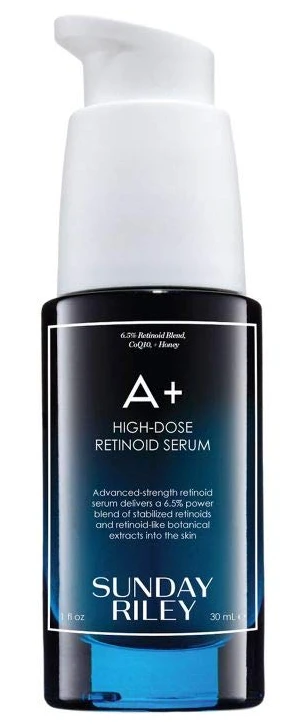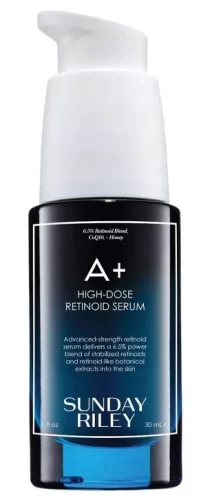 ---
6
100% Pure Retinol Restorative Overnight Balm
Certified by Leaping Bunny and PETA, you can use 100% Pure Retinol Restorative Overnight Balm at ease, knowing no animal was hurt in its making. The rich balm addresses loss of firmness and dehydration, making it a go-to for combination, mature and dry complexions. Its main role is to trap water in the skin with a slew of organic oils, but it also helps with collagen production thanks to vitamin C, while retinol encourages cell turnover for a softer complexion.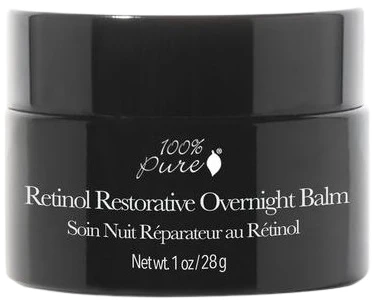 ---
7
Exponent Time Rewind Retinol System
Exponent is a new (cruelty-free) skincare brand that is different from what you've seen until now. Its products allow you to mix the ingredients yourself at the moment of application for enhanced benefits and transformative results. The retinol powder mixes with four molecular-weight hyaluronic acids that work synergistically to firm skin, improve elasticity and soften wrinkles. Just blend for eight seconds, and you've got your own activated serum with 0.25% retinol.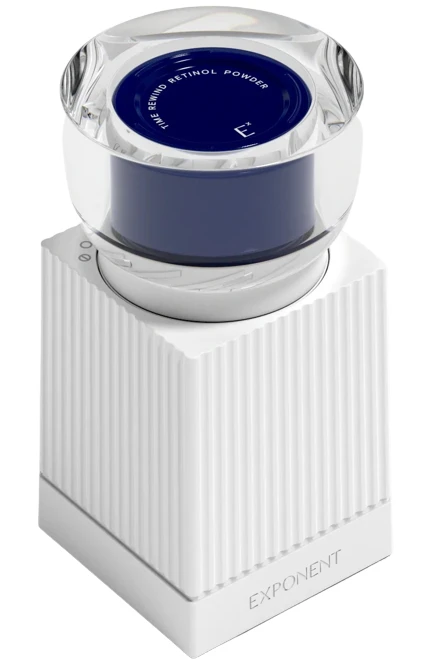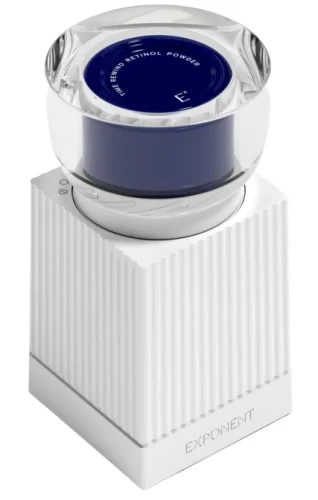 Read full review:  Exponent Time Rewind Retinol System
---
8
Paula's Choice Resist Intensive Repair Cream
If you're on a budget, go for this option from Paula's Choice. It infuses skin with 0.01% retinol, peptides, ceramides, an antioxidant blend, and hyaluronic acid, all of which contribute to younger-looking skin. Apply it as the last step in your nighttime regimen and enjoy restored, revitalized skin in the morning — a true feat!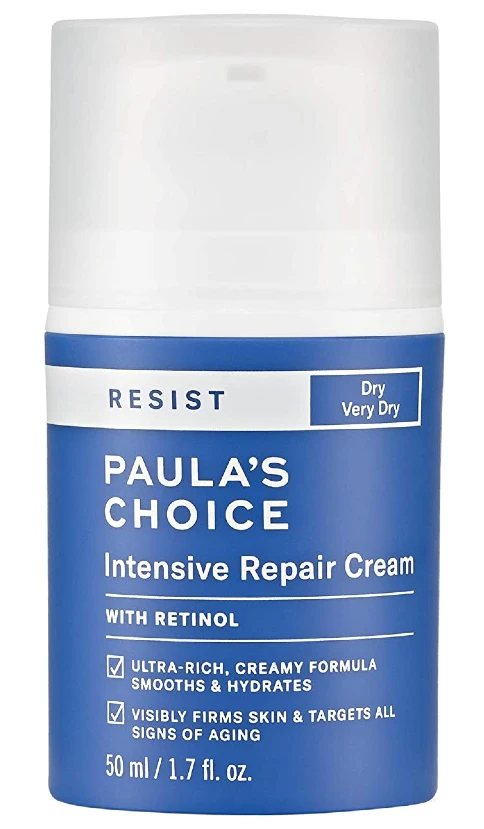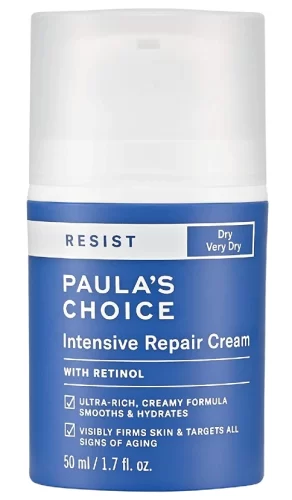 ---
9
Glossier Universal Pro-Retinol
For a gentle alternative, try this serum, made with 0.5% retinyl sunflowerate, aka retinol mixed with sunflower fatty acids to boost the benefits and reduce the chances of peeling. Besides, the shea butter, coconut, aloe juice, and sodium hyaluronate trap moisture and reinforce hydration. Despite how whipped the formula appears to be, the texture is a creamy-like nourishing serum that feels dreamy to apply.


---
10
The Ordinary Granactive Retinoid 2% Emulsion
The Ordinary, the minimalist and affordable brand, never tested on animals, and they never will. And this serum made history as it costs less than a coffee at Starbucks and is super potent, featuring 2% of two forms of retinoid actives. Besides, glycerin and a blend of plants soothe skin and help keep irritation. Wrinkles, pimples, and dark spots — The Ordinary Granactive Retinoid 2% Emulsion tackles all.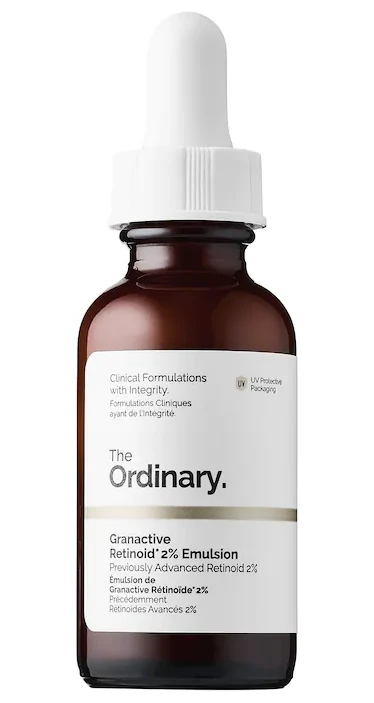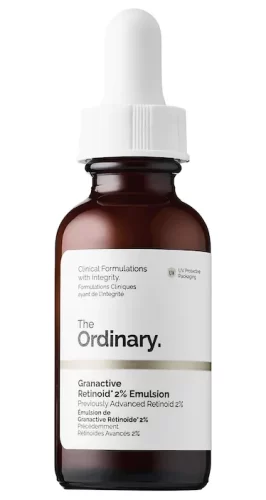 ---
11
Pixi Retinol Tonic
This toner is your best bet if you want to take it slow with a cruelty-free retinol product or have sensitive skin. It's made with a mix of skin-loving ingredients, including retinol, panthenol, vitamin C, sodium hyaluronate, and peptides, you name it. Pixi Retinol Tonic is the perfect in-between step that gives your skin more chances to appear smooth and soft, while the antioxidants scavenge free radicals to prevent oxidative stress.