Oily skin is the toughest to take care of, I know it very well. If you don't do it properly, pimples and blackheads appear, and the annoying shine is always there. Welp, one of the most critical steps in your skincare routine that stop these culprits from wreaking havoc on your face is exfoliation. By exfoliating your skin, you eliminate excess sebum and dead cells, leading to smoother and brightener skin. Sloughing away dead skin cells instantly makes a world of difference in how your oily skin looks and feels.
That's why you need one of the best exfoliators for oily skin that'll remove excess sebum, unclog pores, speed up cell turnover and reveal a flawless and non-greasy complexion. But before that, are you aware of all types of exfoliators you can choose from?
Types of exfoliators
Three types of exfoliation share the same goal: to eliminate dead skin buildup, unclog pores and reduce sebum. First, the traditional physical exfoliation method, aka scrubs or brushes, works with abrasive ingredients through mechanical action, being the less gentle method. Then, chemical exfoliators use acids — alpha-hydroxy acids (AHAs) and beta-hydroxy acids (BHAs) — to remove dead cells and unclog pores, stimulating cell turnover. The last and gentlest is enzymatic exfoliation, which works with fruit enzymes to shed away dead cells and renew the skin.
What type of exfoliator is best for oily skin?
When you have oily skin, the risk of excess oil is real, and most of the time it leads to breakouts. Also, oily skin has more sticky skin cells that don't fall off easily, so the best exfoliator for oily skin is a chemical one containing ingredients that can penetrate the skin, such as salicylic or glycolic acids. In this way, you speed up cells turnover, unclog pores and possibly prevent future breakouts and blackheads.
Also, if your exfoliator contains clays, you hit it big since they help balance oil and unclog pores. Tea tree oil, witch hazel, lemon oil also do wonders in exfoliators for oily skin as they have antibacterial properties, diminishing the chances of breakouts from appearing.
How often to exfoliate oily skin?
I've already talked about how often you should exfoliate oily skin, but I'll repeat the basics. The general belief is that oily skin can be exfoliated 2-3 times a week to expel excess sebum, dirt, and dead cells. However, this also depends on the type of product you're using, how concentrated or abrasive is. You wouldn't want to over-exfoliate since this can bring you the opposite effects. Yes, over-exfoliation can lead to irritations, a broken skin barrier, or stripping away too much of the skin's moisture, leading to increased sebum production. So, start slowly and see how your skin reacts when you add a new exfoliator to your skincare routine.
Best exfoliators for oily skin
Now that all your questions have been answered, shop through these best face exfoliators for oily skin.
---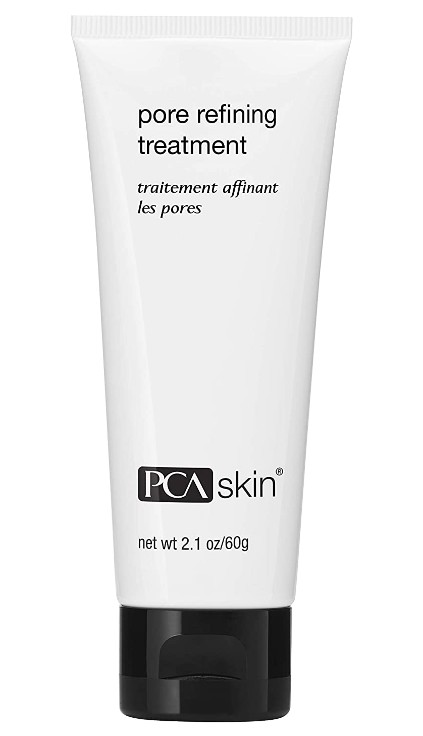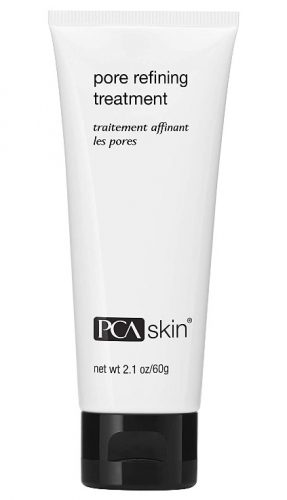 PCA Skin Pore Refining Treatment
Keep clogged pores and shine at bay with this exfoliator made with the trifecta of exfoliators. It combines all three exfoliation methods for instant results that reveal a smoother and softer complexion while controlling excess sebum and pimples apparition, making it one of the best exfoliators for oily skin. It works with a blend of mandelic acid, papain, exfoliating enzymes, rice powder, and pumice that act like chemical and physical exfoliants working on the skin's surface and underneath. On top of that, PCA Skin Treatment includes a mix of clays, kaolin, and bentonite to clear pores and draw impurities out of the skin, diminishing the chances of breakouts from appearing.
---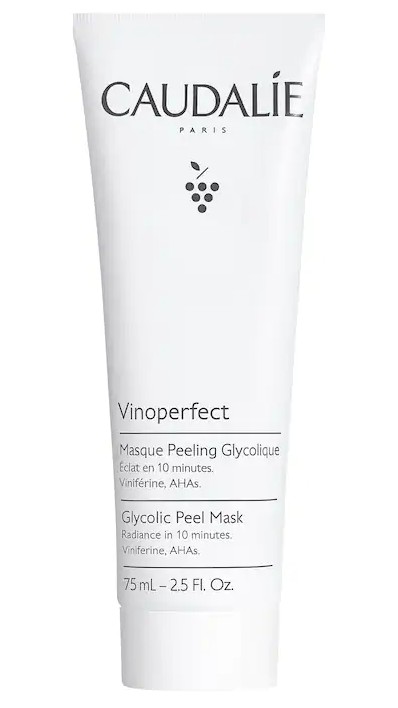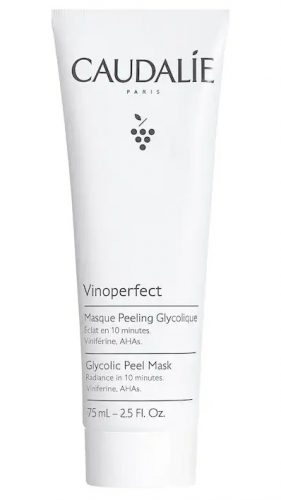 Caudalie Vinoperfect Face Exfoliator
Caudalie Vinoperfect is an exfoliator that works to sweep away dead cells and refine skin's texture for an even complexion with a mix of glycolic, lactic, tartaric, and citric acids. This means it's pretty powerful, so don't use it more often than twice weekly. It's one of the best face exfoliators for oily skin because it's non-comedogenic and won't ever clog pores. And if you wonder if it'll dry your skin, the answer is no. It nourishes the skin with squalane and a mix of natural oils, such as grapeseed, sunflower seed, and lemon peel.
---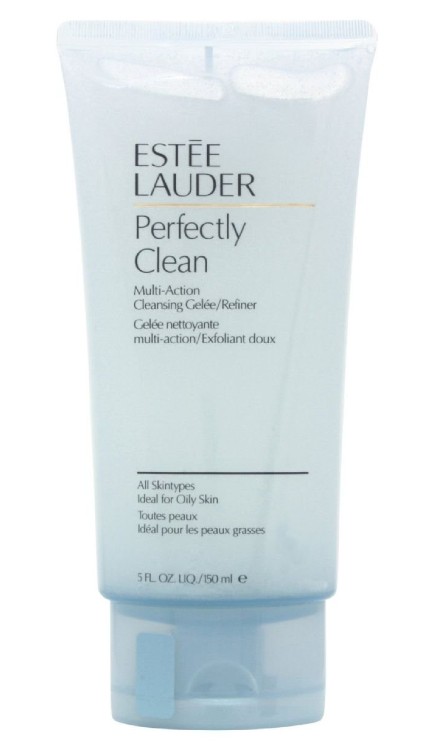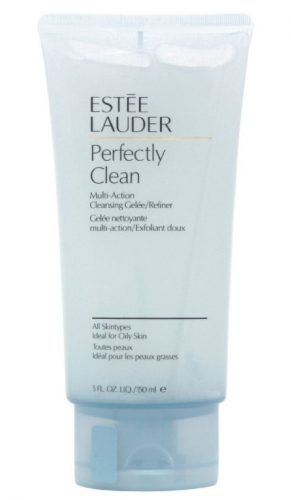 Estée Lauder Multi-Action Exfoliator
Estée Lauder made this exfoliator with oily skin in mind, being that gentle exfoliating cleanser you can use every day, AM and PM. Its foamy texture instantly clears away impurities, grime, and dust, while unclogs pores and balances sebum. It is refreshing and leaves skin free of oil and makeup or sunscreen residues while exfoliating with gentle beads from jojoba esters. The zinc in its formula makes it great for active breakouts, while hyaluronic acid helps trap moisture into the skin.
---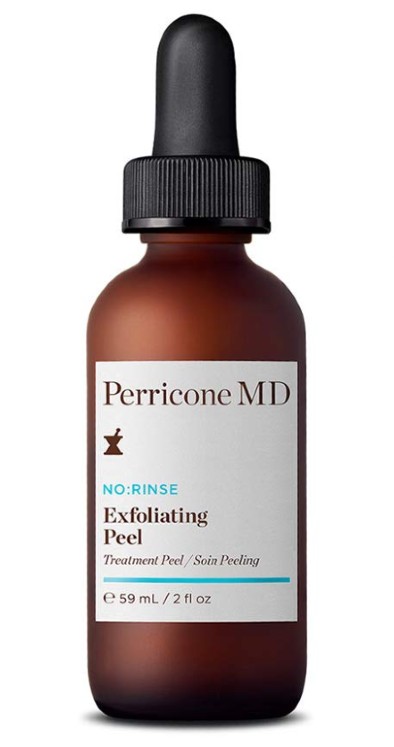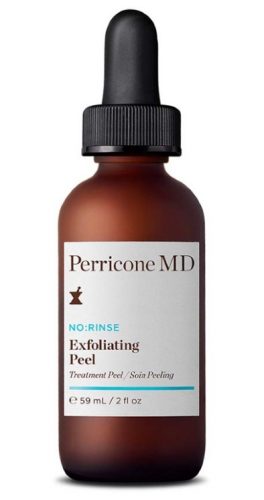 Perricone MD No-Rinse Exfoliating Peel
If you're looking for an oil-free exfoliating peel that's also vegan, consider Perricone MD exfoliating peel. It aims to clarify and brighten the skin with L-carnitine, a natural amino acid that encourages the skin to renew, strengthens elasticity with a copper complex, while low molecular hyaluronic acid delivers moisture for long-term plump skin. So, if you want to give your oily skin a burst of refreshment, brighten and clarify while enhancing firmness and elasticity, opt for Perricone MD exfoliating peel.
---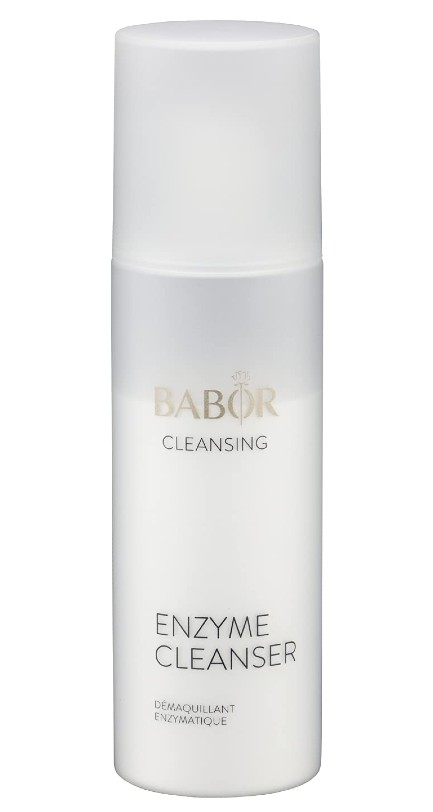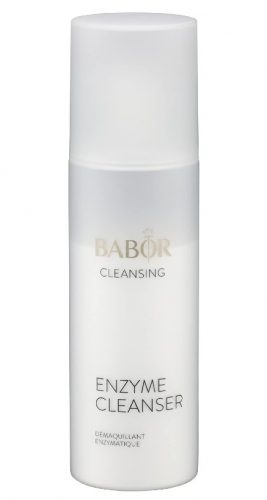 BABOR Enzyme Cleanser Exfoliator
Babor made a different type of exfoliator, a fine-grained cleanser and exfoliator powder that can be activated with water and used twice daily. If you add a few drops of water, it becomes a thick exfoliating paste, or you could use more water to create a refreshing foam wash. Ascorbic acid is the star ingredient in Babor Enzyme Cleanser that works to buffer and brighten the skin, while vitamin B5 aids in keeping the skin hydrated and soft while boosting its healing process.
---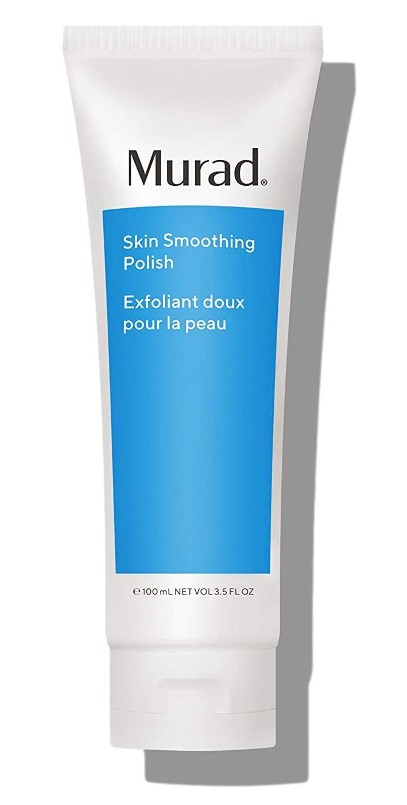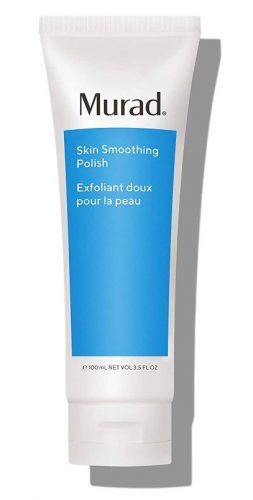 Murad Skin Smoothing Polish
We love Murad products, and this exfoliant is no exception. It has been formulated for oily skin to keep excess sebum and breakouts away while making pores look smaller by removing impurities. Truly powerful yet gentle, your skin will get soft and purified with regular use, and your pores will feel smaller. It removes excess oils without stripping away moisture thanks to the yeast amino acids, urea, hyaluronic acid, and a blend of natural oils extracts.
---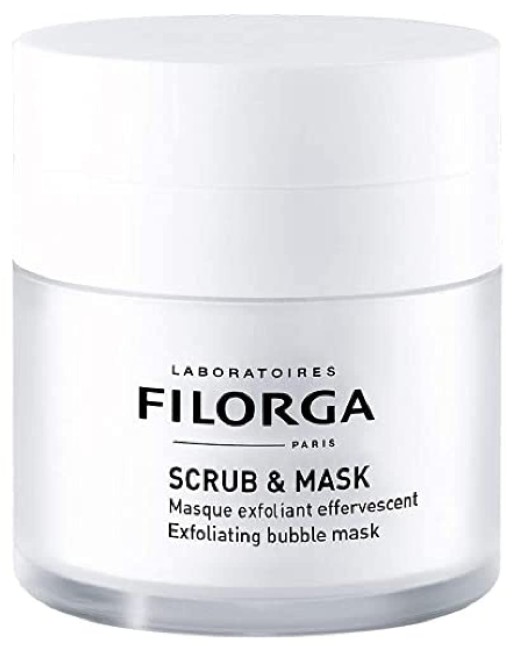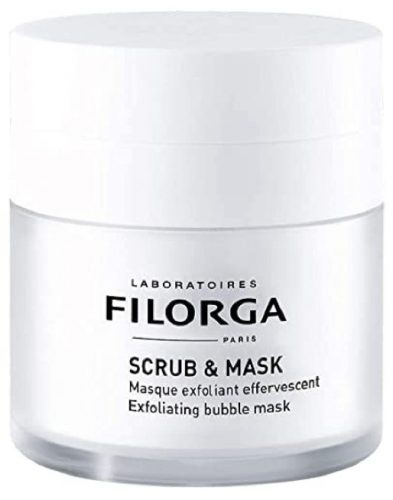 Laboratoires Filorga Scrub & Mask
You can exfoliate, smoothen, and even skin in one step with this product. It's a dual-action mask that clears and refreshes the skin in no time. Apply on the skin (1 to 3 times weekly) a thick layer and massage for one minute in circular motions. Leave it on the skin for 10 minutes, and you'll see the magic: it transforms into a smoothing mousse which you have to rinse off when the bubbles have disappeared. The ingredients worth being mentioned are hyaluronic acid, ascorbic acid, citric acid, sweet almond oil, niacinamide, biotin, and calcium.
---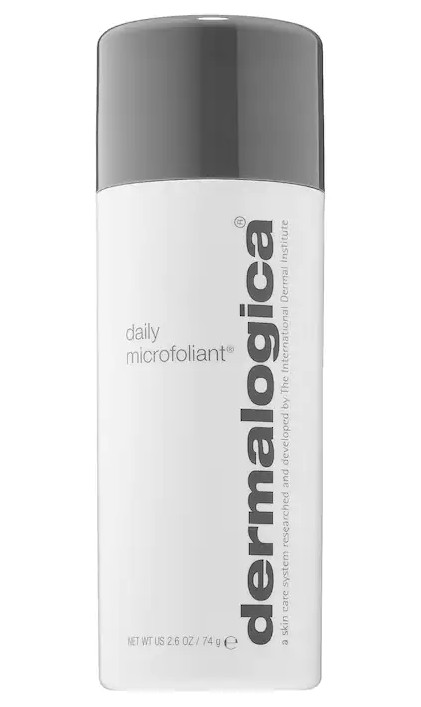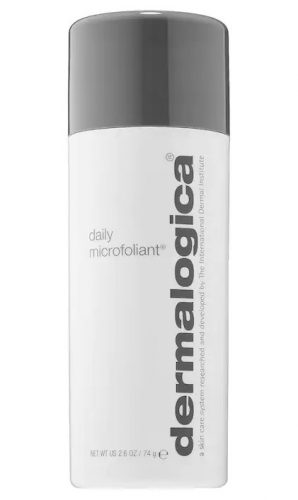 Dermalogica Daily Microfoliant
The best gentle exfoliator for oily skin was created by Dermalogica in the form of a powder that turns into a cream when you rub your wet hands together. It magically transforms into a creamy paste that releases papain enzymes, salicylic acid, tea tree oil, rice actives, wheat protein, and many other ingredients great for oily skin. Instantly, skin is left soft, smoother, and brighter, and pores cleaned, while in the long run, the tone becomes even and clear. And all as gentle as you can use it daily!
---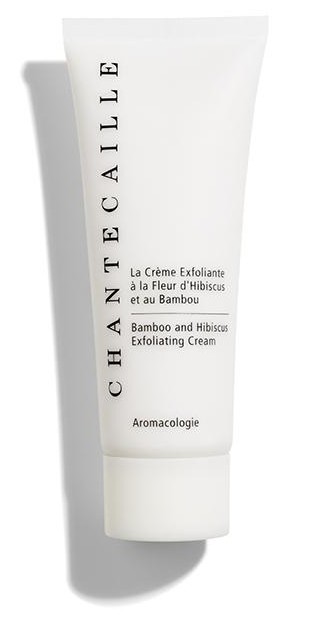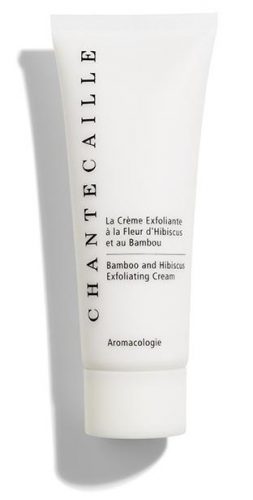 Chantecaille Exfoliating Cream
Or you can consider this exfoliating cream by Chantecaille. Imagine a soft, luxurious, extremely fine exfoliating cream — this is what it is. It gently exfoliates with bamboo powder and papaya enzyme, hydrates with peptide, hibiscus acids, saccharide, a mix of flower waxes, while glycolic and polylactic acids help increase cell turnover for brightener skin every time.
---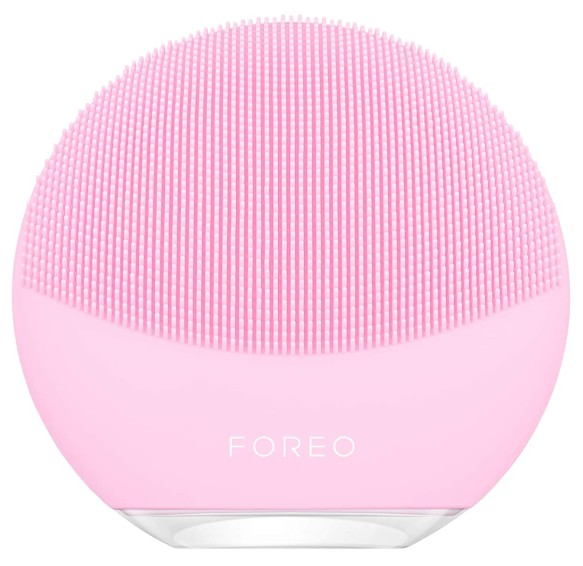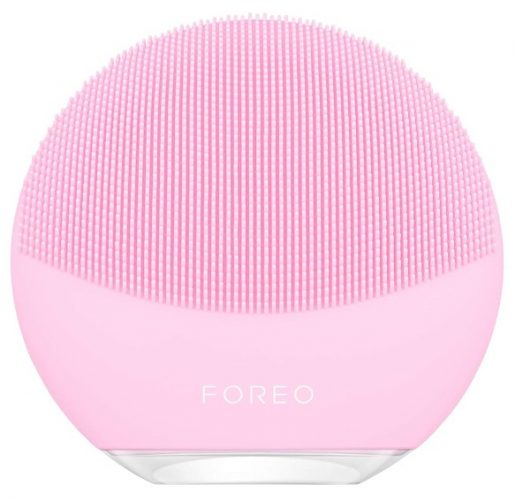 Foreo Luna Mini 3
If you want a physical exfoliation approach, Foreo Luna Mini 3 is the best choice for oily skin. Dual-sided, electric, it cleanses and massages the skin unclogging pores, and eliminates impurities in just 30 seconds. Its gentle touchpoints are made of silicone, it works with 8,000 sonic pulsations at 12 intensities, revealing fresher skin, ready for skincare and makeup.
---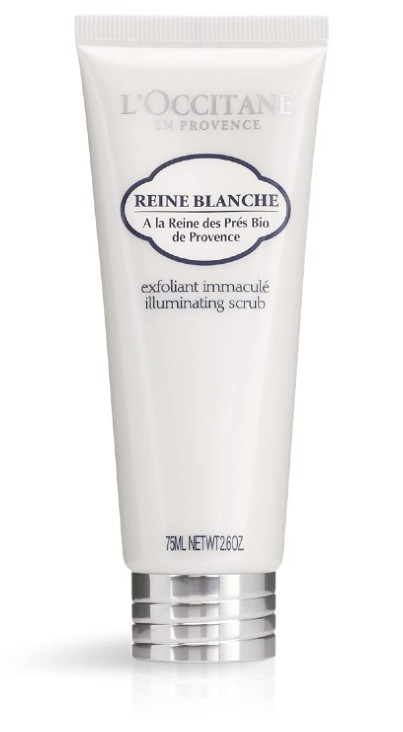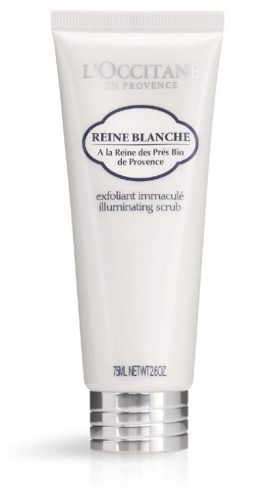 L'Occitane Reine Blanche Illuminating Exfoliator
If your skin is on the sensitive side, look no further. This face exfoliator gently removes impurities with a creamy and clean formula and evens out skin texture, revealing glowing, brightened skin. It's made with organic meadowsweet flowers, water, and white mulberry extract, known for its illuminating properties. What makes it one of the best exfoliators for oily skin? Salicylic acid which has astringent properties and goes deep into the pores, unclogging them to keep pimples away.
---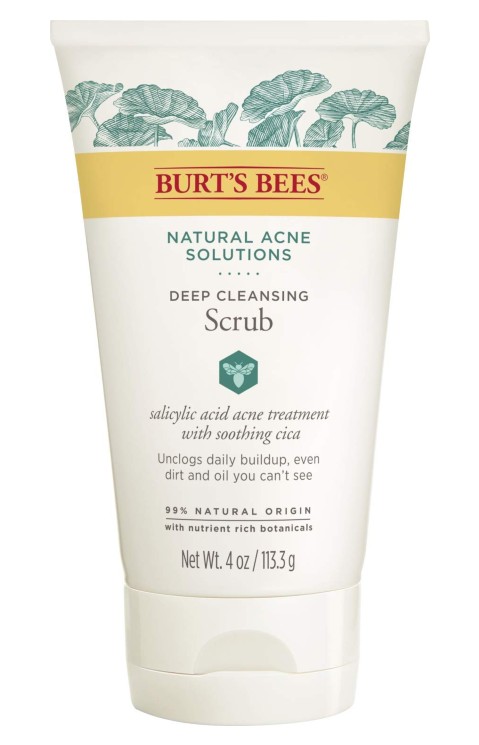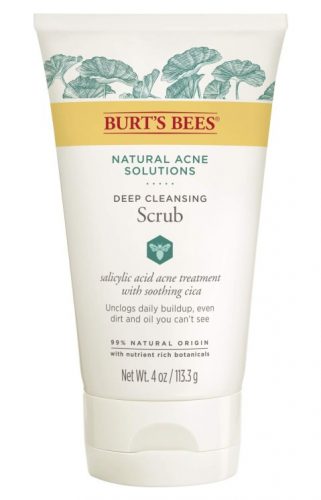 Burt's Bees Pore Refining Face Exfoliator
Burt's Bees Pore Refining washes away daily build-up while nourishing the skin. As one of the best exfoliators for oily skin, it's made with 1% salicylic acid and willow bark, so it's pretty powerful in fighting excess oil and acne. At the same time, it's gentle to the skin since it's filled with a mix of natural oils, shea butter, and beeswax. Non-comedogenic, natural formula that refines pores and skin texture without drying skin — who's in?
---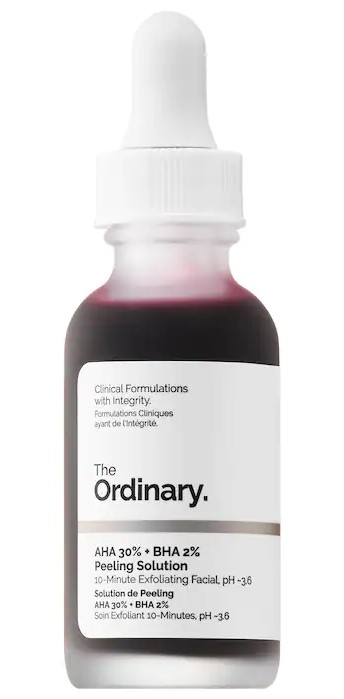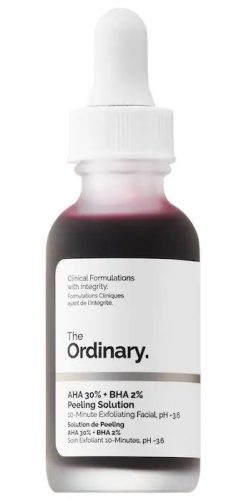 The Ordinary AHA 30% + BHA 2% Peeling Solution
So far, The Ordinary AHA + BHA Peeling Solution is my favorite exfoliant for oily skin, but might be too strong for some. It combines 30% AHAs (glycolic, lactic, tartaric, citric) with 2% BHA (salicylic acid), and is great at unclogging pores and speeding up cell turnover. The hyaluronic acid and vitamin B5 add moisture to the skin, helping avoid irritations. However, it's not the best for sensitive skin, and you shouldn't ever use it more than twice weekly.