For oily skin, there are a few things as challenging as the quest to prevent pore congestion and a greasy face. Thankfully, exfoliating products can provide a quick and effective solution to all woes of oily skin. Whether you're the moisturizer-and-go type or cherish a lengthy skincare ritual, derms agree that proper exfoliation is essential—especially as sebum, dead cells, and bacteria lurking on the surface can clog pores and cause blackheads and pimples. So doing it regularly can truly make all the difference in keeping your skin balanced and free of breakouts. Which products are top performers, you ask? Our expert team vetted the best exfoliators for oily skin, so scroll on to check them out.
Types of exfoliants
When it comes to exfoliation, there are three different approaches, all working towards the same goal: eliminating dead cell buildup, unclogging pores, and regulating oil production.
The first method is the traditional physical exfoliation, which employs scrubs and brushes that rely on abrasive compounds to remove dead cells. While this method may be effective, it's not the most skin-friendly. Scrubbing too hard or using a brush that's too stiff can cause irritation and redness, leaving your skin looking and feeling worse off.
Second is chemical exfoliation, which is far more gentle on the skin than the physical one. These exfoliators use alpha-hydroxy acids (AHAs), beta-hydroxy acids (BHAs), and polyhydroxy acids (PHAs) to dissolve grime and dead cells and unclog pores. It's the only form of exfoliation that can pass through the skin's surface and go into deeper layers.
Finally, for those with extremely sensitive skin or who prefer a more natural approach, there's enzymatic exfoliation. This gentle method works with fruit enzymes to gently shed away dead cells and renew the skin. It's the most delicate type of exfoliation, making it ideal for those who don't want to risk over-exfoliating or irritating their face.
Which one is best for oily skin?
Oily skin tends to have more sticky cells that don't easily slough off, which means that traditional physical exfoliation methods may not cut it. This also means chemical exfoliators that contain active ingredients capable of penetrating the skin are the way to go. As such, look out for AHAs and BHAs, specifically glycolic and salicylic acids.
Most often, the best exfoliators for oily skin are made with a blend of chemical acids to work on multiple layers of the skin at once. AHAs do their magic at the surface to remove the top layer, while BHAs go deeper to clear the pores of bacteria and dead cells. Also, salicylic acid was found to regulate sebum production, which is something most people with oily skin want. So using an exfoliating product formulated with both AHAs and BHAs goes a long way in reducing skin oiliness and preventing pimples.
Here are the best products to use, according to our skin experts team.
---
1
Paula's Choice Skin Perfecting 2% Bha Liquid Exfoliant
Ask everyone and they'll say Paula's Choice 2% BHA is the HG of exfoliators for oily skin. The reason it has received the love of over 80,000 Amazon shoppers and one gets sold every 7 seconds is that it truly works. The magic? Two percent of salicylic acid in a pH-optimized formula that allows it to work more effectively beneath the skin's surface and remove the gunk that gets lodged inside the pores. It means you can expect fewer clogged pores that appear less noticeable, more even-toned skin, and fewer breakouts. Although it's as gentle as it can be used daily, we advise starting slowly with every other day application and going from there.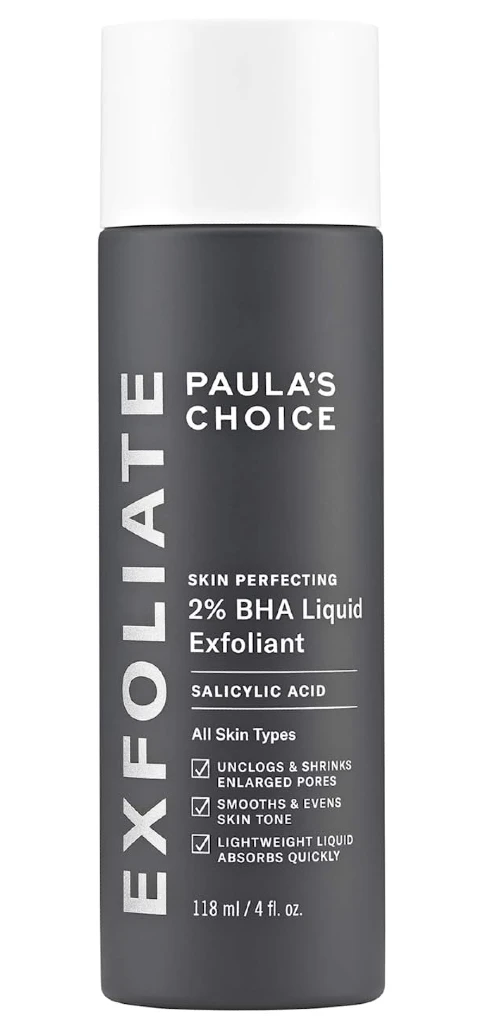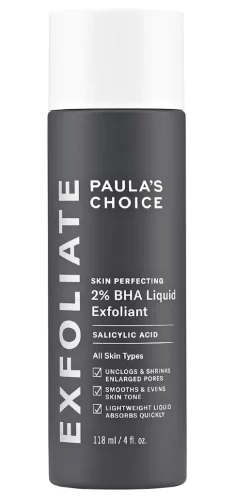 ---
2
CeraVe Renewing SA Cleanser
This is the perfect introductory exfoliant you can use daily, ideal if you're nervous about using stronger exfoliating products. While it dissolves makeup and pollution, the salicylic acid in the formula gets deep into the skin to unclog pores and kill bacteria. CeraVe Renewing SA Cleanser also packs a powerful punch of niacinamide, ceramides, and cholesterol, all of which work together to build up skin's resiliency. It not only provide a nourishing boost to your complexion but also fortifies your skin's natural barrier against harsh external aggressors. P.S: It comes in an easy-to-use pump applicator, so you can easily dispense the cleanser without waste.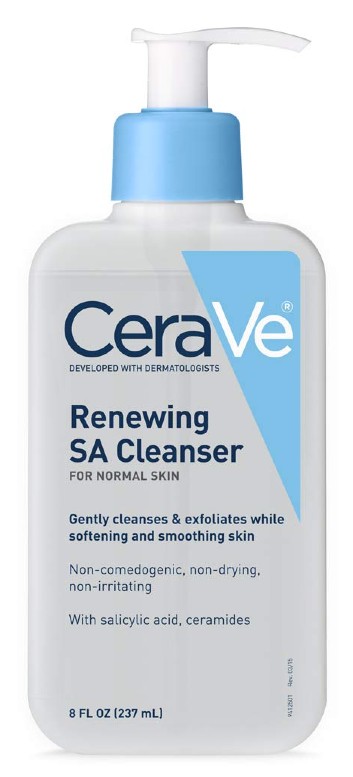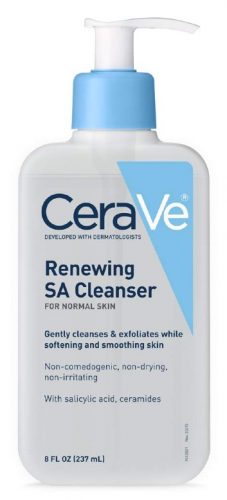 ---
3
Cosrx BHA 4% Blackhead Liquid Exfoliant
If you're loyal to K-beauty and searching for a Korean exfoliant to balance and clarify your oily skin, then you've struck gold with this one. The secret weapon within this liquid exfoliant is none other than 4% betaine salicylate, a gentle yet powerful derivative of BHA that delivers similar benefits to those of 2% salicylic acid. Furthermore, the formula is made in a base of 68% willow bark water which soothes while sops up excess oil and refines pores. With extended use of Cosrx's Liquid Exfoliant, skin is left mattified, breakouts and blackheads are less likely to occur, and pores appear smaller.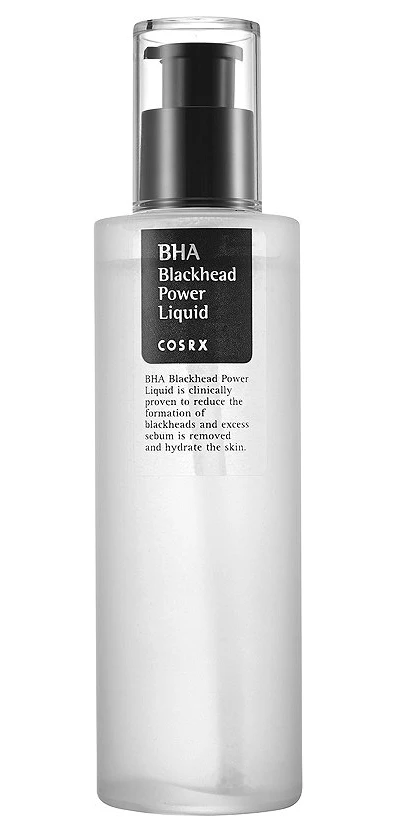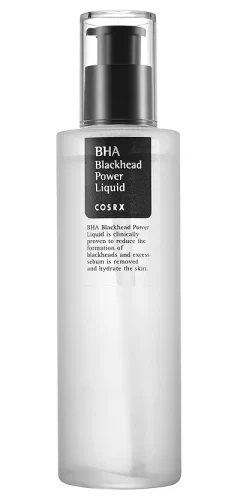 ---
4
The Ordinary AHA + BHA Peeling Solution
For those who want to level up to clinical-grade exfoliation, look no further than The Ordinary AHA + BHA Peeling Solution—a personal favorite that I highly recommend. This dynamic solution boasts a generous concentration of 30% AHAs (including glycolic, lactic, tartaric, and citric acids) and 2% salicylic acid, which work in perfect harmony to unclog pores and accelerate cell turnover. As if that wasn't impressive enough, the addition of hyaluronic acid and vitamin B5 brings an extra dose of hydration to the table, effectively reducing irritations and dryness. However, since this is a potent product, it's essential to exercise caution when using it—I recommend limiting your use to twice a week.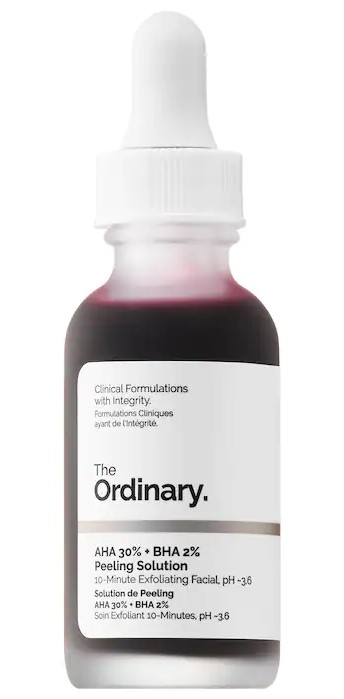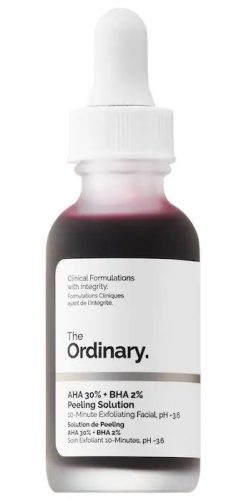 Read my full review: The Ordinary AHA + BHA Peeling Solution
---
5
Dermalogica Daily Microfoliant
This daily exfoliator is an absolute game-changer for those with oily skin prone to breakouts. It contains salicylic acid to cleanse the pores and papaya enzymes and rice starch to provide surface-level exfoliation, leaving you with a more purified complexion. Plus, the addition of colloidal oatmeal, allantoin, and green tea makes the formula as gentle as you can use it every day. And it's so fun to use: Dispense a half-teaspoon of product into wet hands and rub palms together until it becomes a creamy paste. Apply the paste to the face in circular motions avoiding the eye area. Massage gently for one minute, then rinse thoroughly.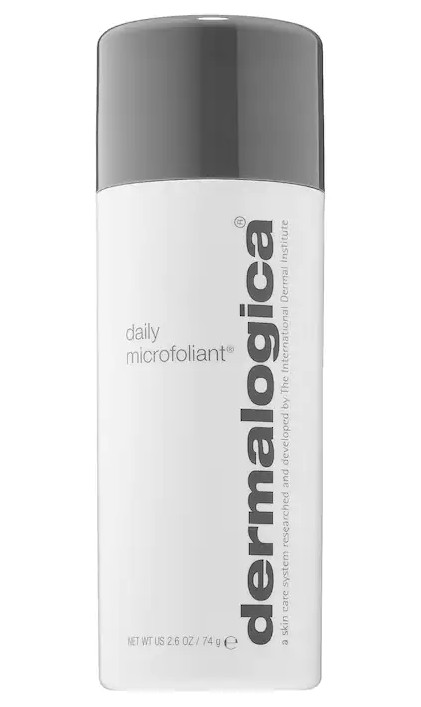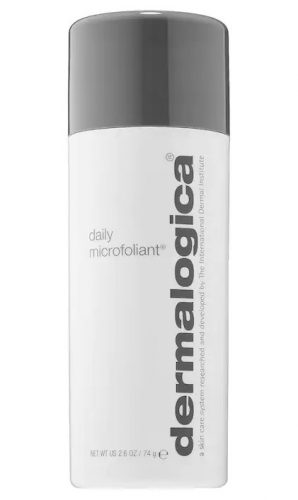 ---
6
PCA Skin Pore Refining Treatment
Clays are some of the best ingredients to absorb oil and detoxify the skin, and this treatment contains two of them: kaolin and bentonite. What's more, it contains the trifecta of exfoliants, including mandelic acid to encourage cell turnover, papaya enzymes to sweep away dead skin cell buildup from the surface, plus rice powder and pumice act like delicate physical exfoliants that slough away the surface buildup. Massage in gentle, circular motions onto wet skin for one minute and rinse with warm water; you can follow with a detoxifying mask or your usual skincare routine. The result? Skin that looks and feels amazing, with a healthy and youthful glow.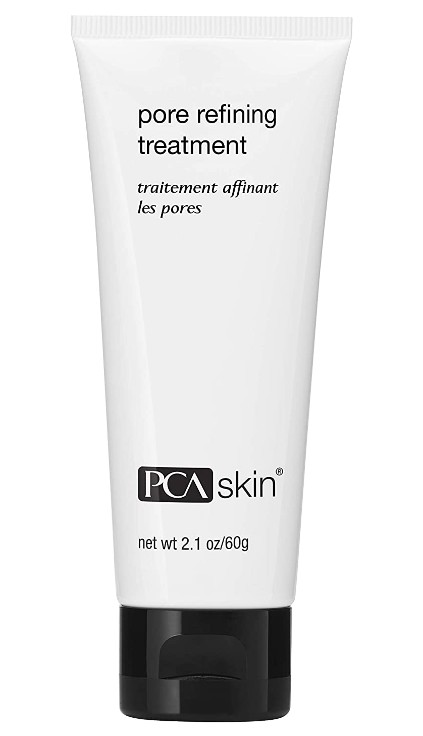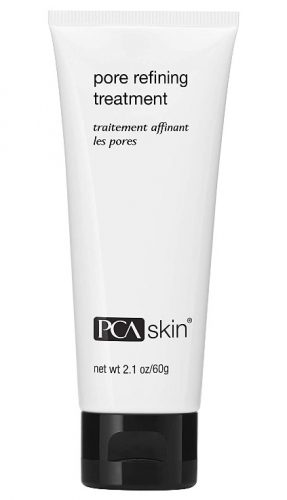 ---
7
The Body Shop Tea Tree 3-In-1 Wash Scrub Mask
This purifying multi-tasker can be used as a cleanser, scrub, and mask to fight oiliness, fade blemishes, calm skin, and detox. In addition to skin-detoxifying kaolin clay and sebum-regulating salicylic acid, this product is loaded with tea tree oil, the holy grail for oily skin that balances sebum, eases swelling, and fights bacteria. And the best part is that you can use it either as a daily face wash, a weekly exfoliating treat, or a spa-like experience mask twice weekly.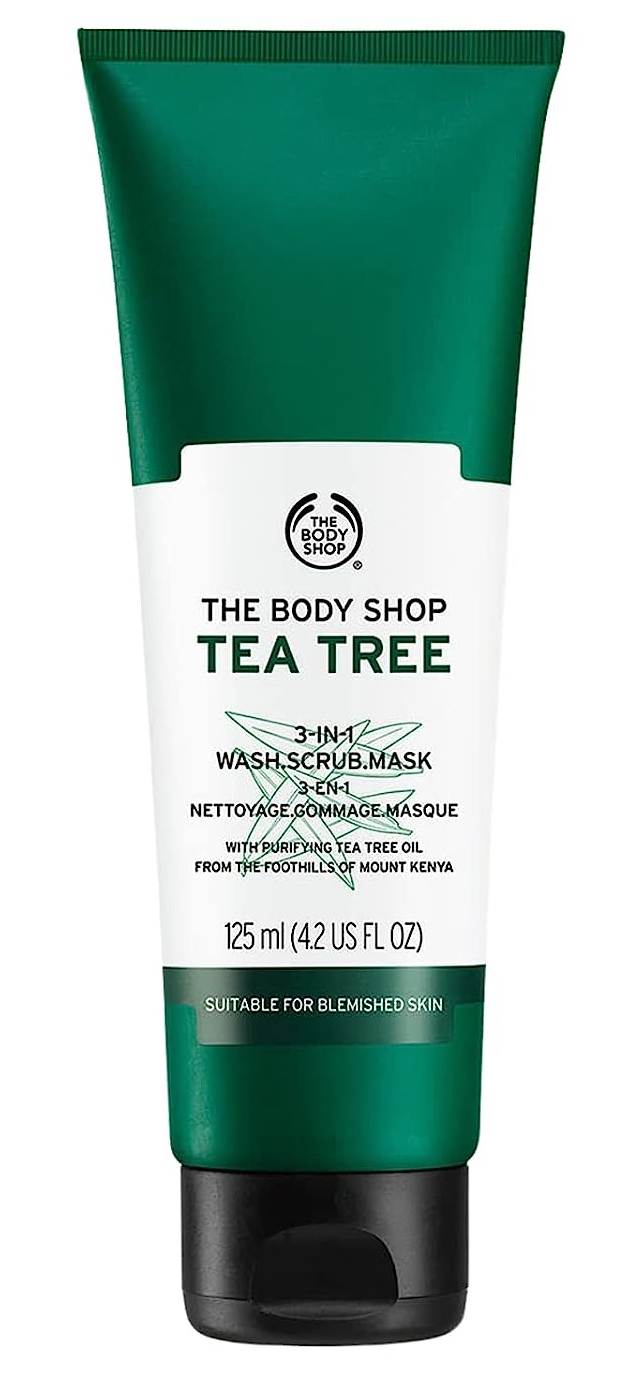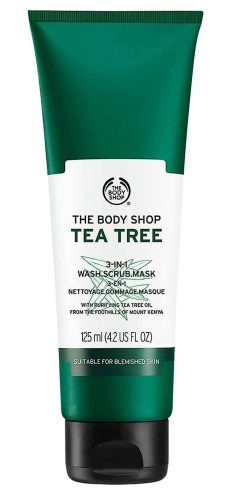 ---
8
Some By Mi Miracle Toner
This toner is ideal for those who want to take it easy and exfoliate the skin gently and gradually. Some By Mi Miracle Toner has a cult following for its renewing and brightening benefits—credit a mix of AHA, BHA, and PHA. But this formula isn't just about exfoliation; it's also packed with a variety of skin-loving ingredients that provide additional benefits. There's 1% tea tree tea water that imbues the toner with antibacterial and anti-inflammatory properties, making it an ideal choice for skin prone to breakouts or sensitivities. More ingredients worth mentioning are niacinamide, sodium hyaluronate, and plant extracts, which work together to soothe and hydrate the skin.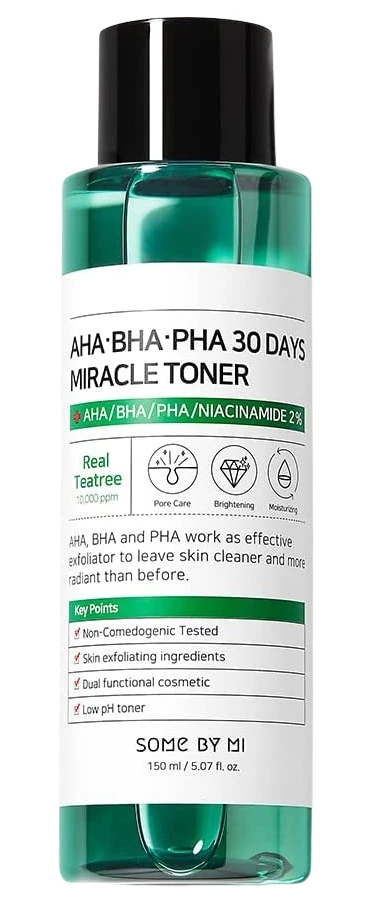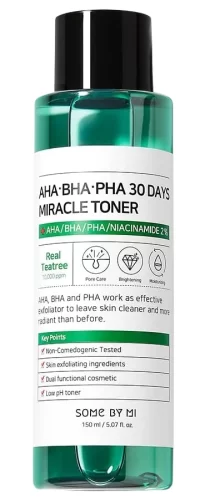 ---
9
The Ordinary Salicylic Acid 2% Masque
The Ordinary Masque is infused with 2% salicylic acid (maximum allowed in OTCs) plus phytic acid (a gentle exfoliant), so it does a pretty well job of encouraging dead cells to shed off and reveal more radiant skin, which is why it has gone viral. We also like that the formula includes kaolin to sop up excess oil, and squalane to moisturize and counteract dryness. It's fragrance-free and has close to 3,000 five-star reviews on Amazon.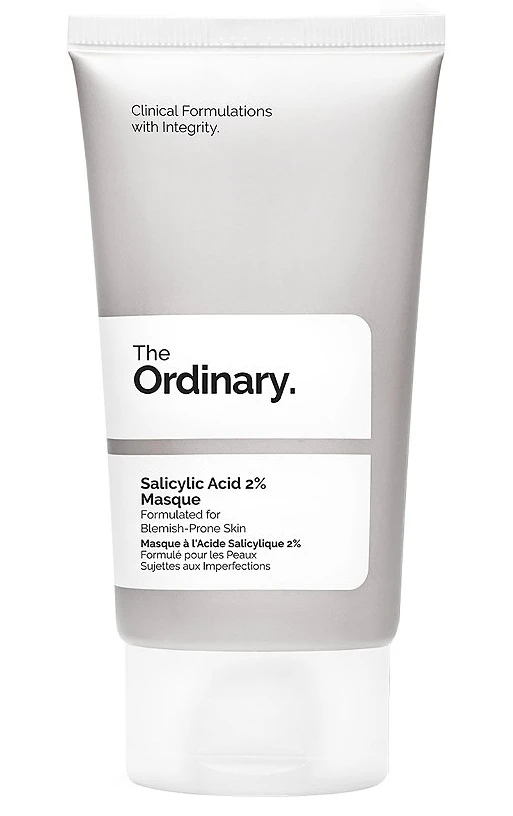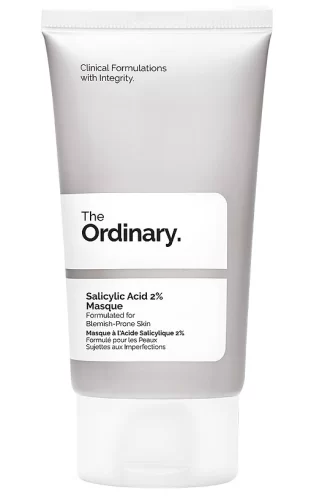 ---
10
100% Pure Acai Pulp Facial Scrub
If you fancy facial scrubs over chemical peels, this is one of the best exfoliating products for oily skin that delicately rubs off impurities without stripping moisture. It has a natural and vegan formula that leans on the small particles of organic grape seeds and acai berries to remove dead skin, dirt, and pollutants, giving more luminous and velvety soft skin. We love that it doubles as an intense nourishing mask that imparts a luminous glow, too. As you would have expected, the formula skips unforgiving chemicals, synthetic fragrances, and alcohol and is cruelty-free.
P.S.: Another facial scrub to try that works amazingly on oily skin is Acure Incredibly Clear Charcoal Scrub.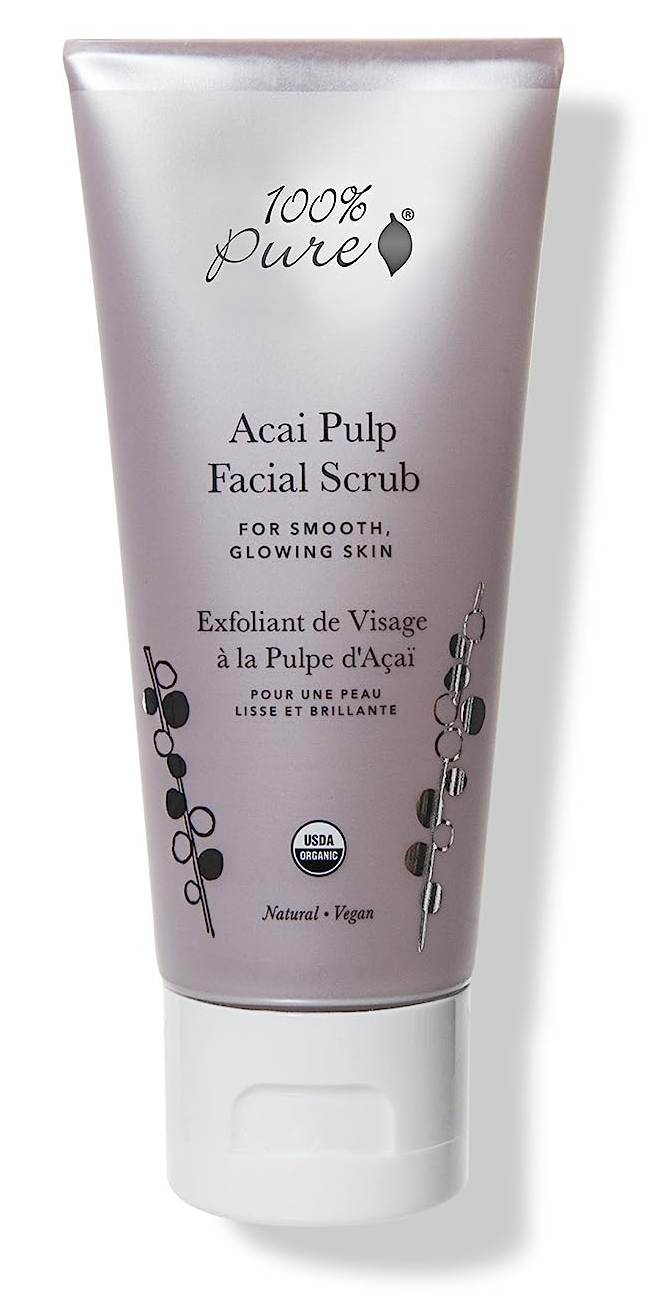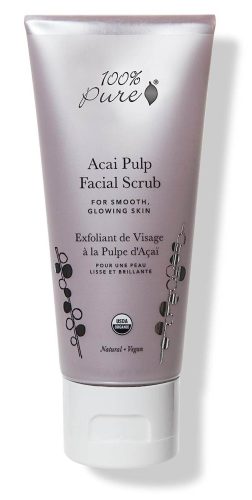 ---
11
Murad AHA/BHA Exfoliating Cleanser
A lot of people (ourselves included) are crazy about this face wash formula, which strikes the perfect balance between an exfoliant and a cleanser. While it washes away makeup, pollutants, and impurities, the jojoba beads give delicate physical exfoliation and remove dull skin, while a blend of chemical acids helps encourage cell turnover for softer and smoother skin. Use two to three times a week.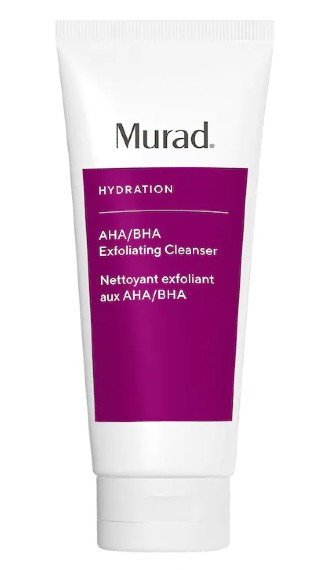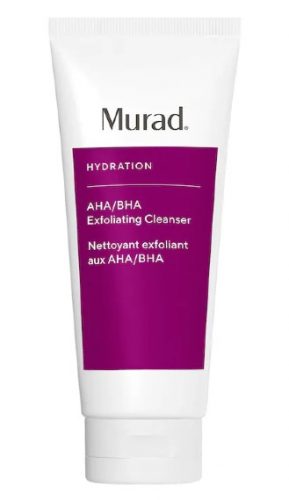 ---
How often should I exfoliate oily skin?
We've already discussed how often to exfoliate oily skin, but we'll briefly repeat the basics. The general belief is that oily skin should exfoliate 2-3 times a week to clear pore-clogging elements. But this depends on the type of product and how concentrated or abrasive it is. For example, you can use an exfoliating cleanser or toner like Paula's Choice Skin Perfecting 2% BHA every day, but not a potent peeling solution like The Ordinary AHA + BHA, which shouldn't be used more than twice a week.
You wouldn't want to over-exfoliate since this can bring you the opposite effects—over-exfoliation can lead to irritation, damage the skin barrier, and strip away moisture, which can increase sebum production.
How to exfoliate like a pro
Before you start, cleanse your skin thoroughly. Use a gentle cleanser to remove the dirt, oil, or makeup residue that may have accumulated on your skin, and have it clean and prepped for exfoliation. Apply the product to your face, using delicate circular motions and avoiding the skin around your eyes and mouth. Rinse the solution after 1 to 10 minutes, depending on the product directions, with lukewarm water and pat it dry with a soft towel. If it's a leave-on product skip the rinsing and let it work overnight. Finally, moisturize your skin with a lightweight cream after exfoliation to lock in moisture and reduce dryness.