Oily skin is the toughest to take care of, I know it even very well. Without proper care, the pores get clogged with oil, bacteria, and debris, making blackheads and pimples arise. This is where the best exfoliators for oily skin come to rescue you: due to their ability to dissolve dead cells and excess oil from the surface of the skin, they minimize the chances of pores getting congested. Regularly sloughing away buildup and bacteria is key in preventing blackheads and breakouts from occurring and you're just about to find out which exfoliators should oily skin use for best-in-class results.
Here's the list of the best exfoliators for oily skin:
Types of exfoliators
There are three types of exfoliation that share the same goal: to eliminate dead cell buildup, unclog pores and regulate oil production. First, the traditional physical exfoliation method, aka scrubs and brushes, works with abrasive compounds through mechanical action, which is a less skin-friendly method, and not advised for easily reactive skin. Next, chemical exfoliators use acids — alpha-hydroxy acids (AHAs) and beta-hydroxy acids (BHAs) — to dissolve grime and unclog pores while stimulating cell turnover. The last and gentlest is enzymatic exfoliation, which works with fruit enzymes to shed away dead cells and renew the skin.
What type of exfoliator is best for oily skin?
Oily skin has more sticky cells that don't fall off easily, so the best exfoliator for oily skin is a chemical one containing actives that can penetrate the skin, such as salicylic and glycolic acids. However, between the two, salicylic acid is the gold-standard exfoliator for oily skin because it's oil-soluble, so it can penetrate the fat layers and reach the pores to clear them out of debris, dead cells, and bacteria. Also, salicylic acid was found to regulate sebum production, which is something most people with oily skin want. Tea tree oil, witch hazel, and lemon oil also do wonders in exfoliators for oily skin as they have antibacterial and soothing benefits.
How often should I exfoliate oily skin?
I've already talked about how often you should exfoliate oily skin, but I'll briefly repeat the basics. The general belief is that oily skin should exfoliate 2-3 times a week to expel pore-clogging elements. But this depends on the type of product you're using, and how concentrated or abrasive is. You wouldn't want to over-exfoliate since this can bring you the opposite effects — over-exfoliation can lead to irritations, a broken skin barrier, or stripping away too much moisture, leading to increased sebum production.
Best exfoliators for oily skin
Now that all your questions have been answered, scroll on to shop through the best face exfoliators for oily skin.
---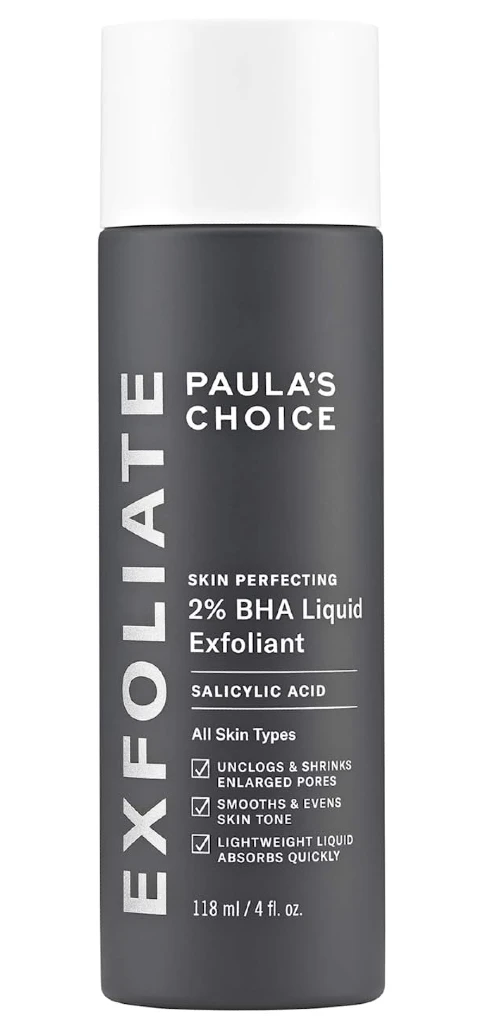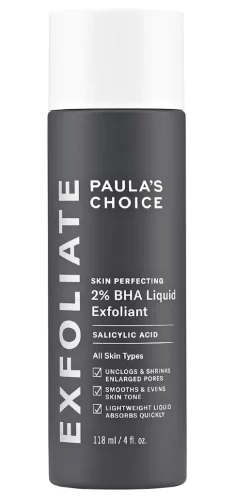 1
Paula's Choice Skin Perfecting 2% Bha Liquid Exfoliant
There's a reason Paula's Choice 2% BHA Liquid Exfoliant has raked in seventy thousand reviews — it really banishes excess sebum, enlarged pores, and pimples. Which is also why we (and everyone else) consider it one of the very best exfoliators for oily skin. The magic? Two percent of salicylic acid in a pH-optimized formula that allows it to work more effectively beneath the skin's surface and remove the gunk that gets lodged inside the pores. And contrary to the expectations, it doesn't dry out the skin, but feels pretty moisturizing and leaves the complexion smooth.
---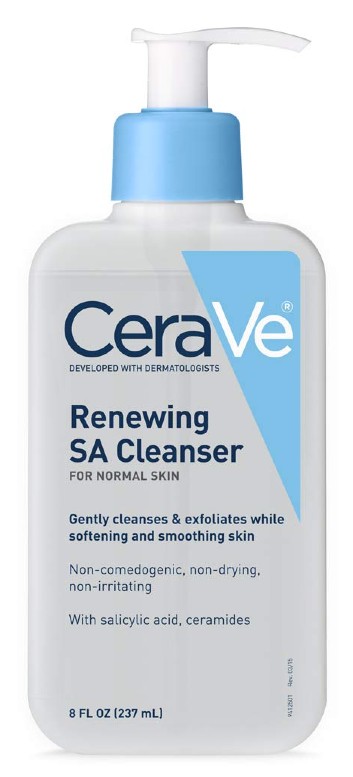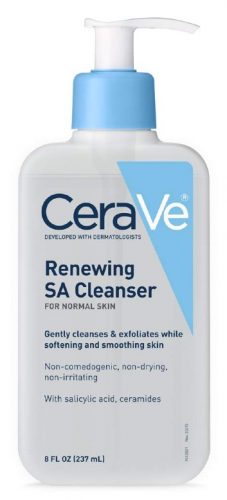 2
CeraVe Renewing SA Cleanser
This is the perfect introductory exfoliant for oily complexions, ideal if you're nervous about using something stronger. While it dissolves makeup and pollution, the salicylic acid in the formula gets deep into the skin to unclog pores and eliminate bacteria. To not allow dehydration, CeraVe Renewing SA Cleanser loads niacinamide, ceramides, and cholesterol, all of which contribute to more resilient skin. P.S: It also comes in an easy-to-use pump applicator, so you can easily dispense the cleanser without waste.
---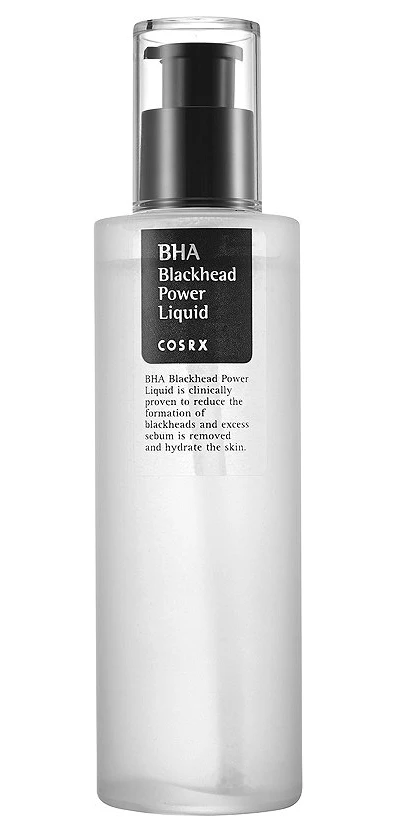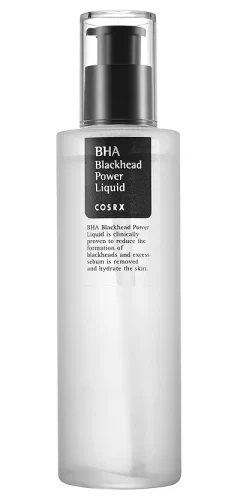 3
Cosrx BHA 4% Blackhead Liquid Exfoliant
This liquid exfoliant also does a pretty good job balancing and clarifying oily skin thanks to 4% betaine salicylate, a much milder derivative of BHA that has equal benefits to 2% salicylic acid. Even more, the formula is made in a base of willow bark water, which further helps reduce sebum and shrink pores look; plus it increases hydration thanks to niacinamide and panthenol.
---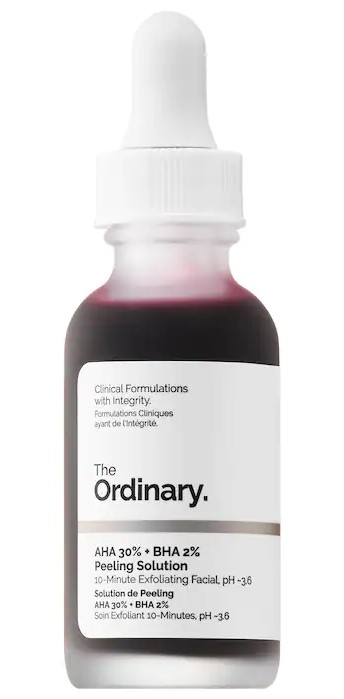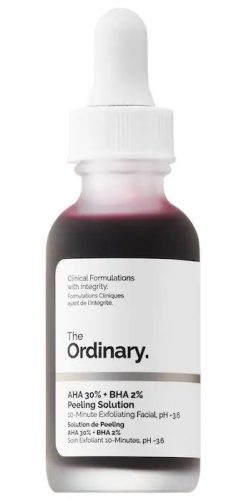 4
The Ordinary AHA + BHA Peeling Solution
The Ordinary AHA + BHA Peeling Solution is my favorite exfoliant for oily skin, though it might be too strong for some. It combines a generous concentration of 30% AHAs (glycolic, lactic, tartaric, citric) with 2% salicylic acid, which are great at unclogging pores and speeding up cell turnover. Besides, hyaluronic acid and vitamin B5 add moisture to the skin, helping minimize irritations and dryness. Since this is a potent product, you shouldn't use it more often than twice a week.
---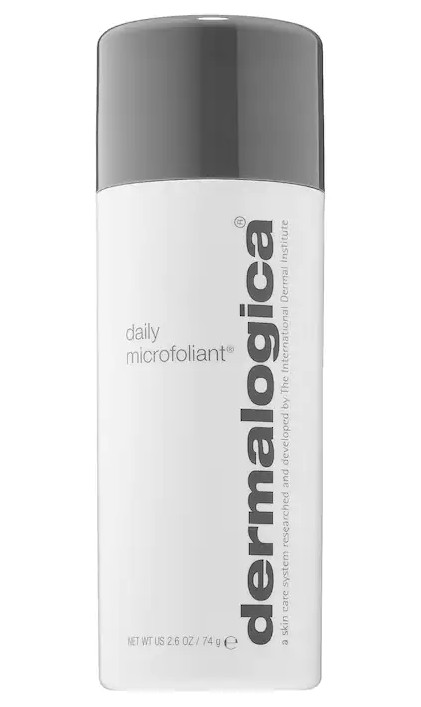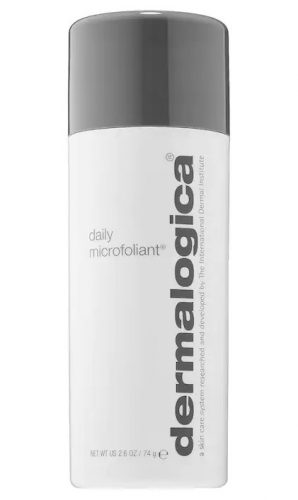 5
Dermalogica Daily Microfoliant
This is a great exfoliator for oily skin prone to breakouts because it works in both deeper layers and on the surface to keep pores purified, sebum balanced, and skin soft, thanks to salicylic acid and fruit enzymes. More than that, the addition of colloidal oatmeal, allantoin, and green tea makes the formula as gentle as you can use it every day. In other words, it's your daily solution against pollutants, debris, and bacteria.
---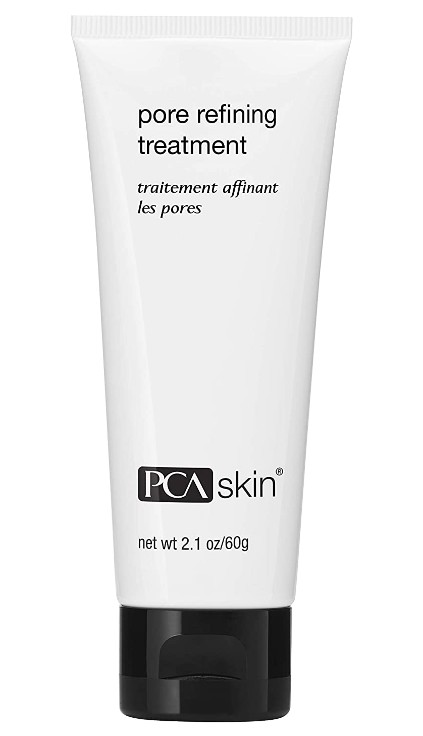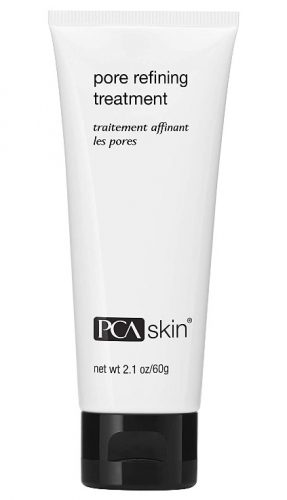 6
PCA Skin Pore Refining Treatment
Keep clogged pores and shine at bay with this exfoliator made with a trifecta of exfoliants. It combines mandelic acid to provide chemical exfoliation, papaya enzyme to slough off dead cells and debris on the skin's surface, and rice powder and pumice, which give gentle manual exfoliation. On top of that, PCA Pore Refining Treatment includes a mix of clays to clear pores and draw impurities out, diminishing the chances of breakouts from appearing.
---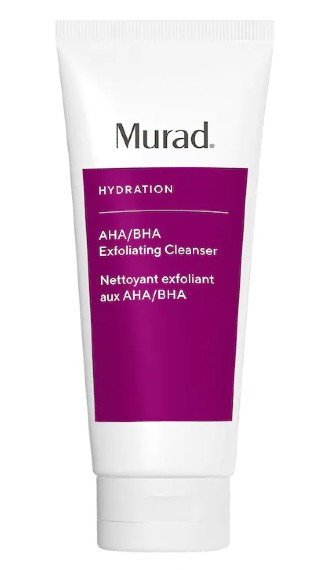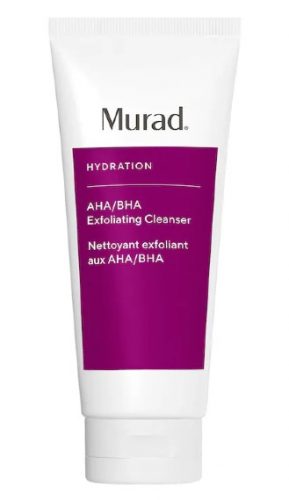 7
Murad AHA/BHA Exfoliating Cleanser
We love Murad products, and this exfoliating cleanser for oily skin is no exception. It gently polishes away the grime on the surface of the skin with jojoba beads, while salicylic, lactic, and glycolic acids help encourage cell turnover for softer skin. The cleanser performs excellently at removing makeup — even the most stubborn waterproof mascara, as one reviewer says — leaving skin clean and fresh instantly. Use it twice or thrice a week as an addition to your cleansing regimen, and you'll forget about dull skin.
---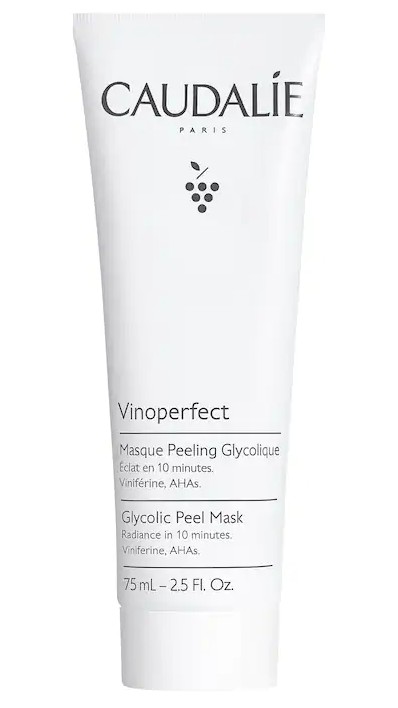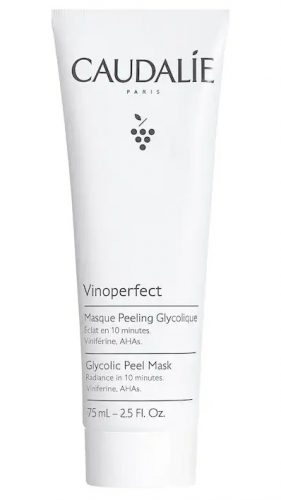 8
Caudalie Vinoperfect Face Exfoliator
Caudalie Vinoperfect Exfoliator works hard to sweep away dead skin and refine texture for an even complexion with a mix of glycolic, lactic, tartaric, and citric acids. This means it's pretty powerful, so don't use it more often than twice weekly — layer the exfoliating mask all over the face avoiding the eye area, rinse with lukewarm water after 10 minutes and watch the magic happen. As one of the best face exfoliators for oily, this product is non-comedogenic so it won't ever congest your pores.
---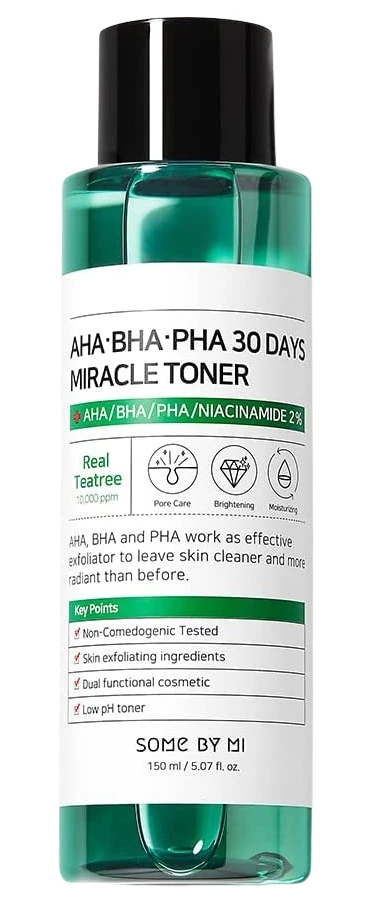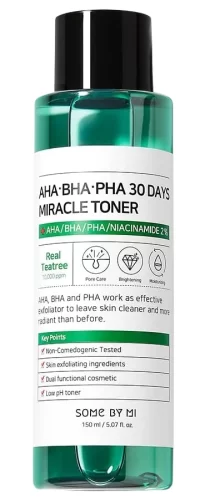 9
Some By Mi Miracle Toner
A toner is ideal for those who want to take it easy and exfoliate the skin gently and gradually. Some By Mi Miracle Toner has a cult following for its exfoliating and brightening benefits; credit a mix of AHA, BHA, and PHA. The addition of a high concentration of green tea water gives this formula antibacterial and anti-inflammatory properties, while niacinamide, sodium hyaluronate, and plant extracts soothe and promote moisture. And it'll definitely capture the debris left on your skin after cleansing.
---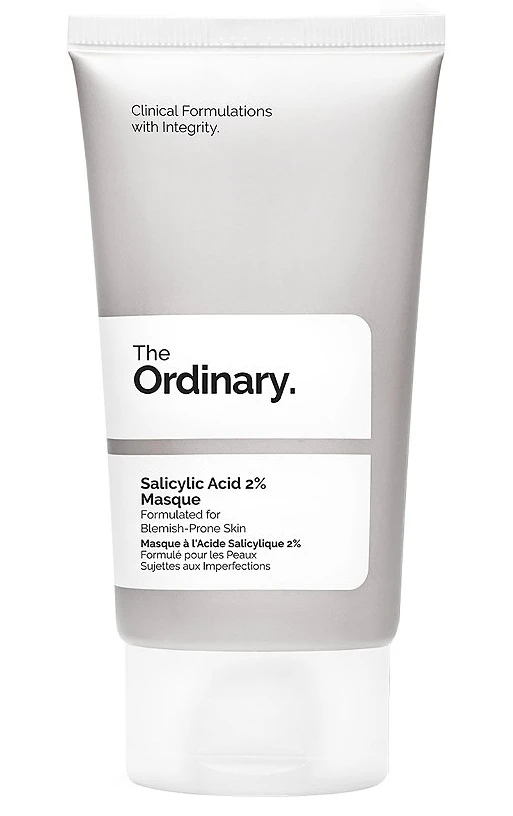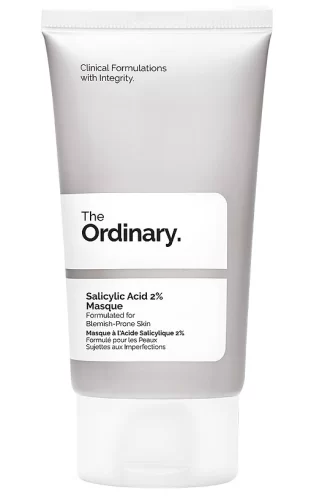 10
The Ordinary Salicylic Acid 2% Masque
This mask is infused with 2% salicylic acid (maximum allowed in OTCs) plus phytic acid, so it does great at fighting dullness, unclogging pores, and dissolving dead skin, the reason it has gone viral. In plus, this weekly exfoliating mask includes kaolin which sops up excess oil, and squalane to moisturize and counteract dryness. It's fragrance-free and has close to 3,000 five-star reviews on Amazon, so you should check it out asap.
---