While clogged pores are the recipe for pimples and congestion, clean pores are the foundation for flawless skin. So clearing your pores of dirt, sebum, and dead cells (and keeping them like that) is your one-way ticket to a balanced complexion sans greasiness and acne breakouts. And this is where pore-purifying masks take the stage. They're great at drawing impurities out of pores without being too harsh, working to unclog them and purify the skin.
To find the right products, you just need a little bit of guidance. That's why we scoured the internet to uncover the best face masks for clogged pores and congested skin that actually make a difference.
What are the best face masks for clogged pores?
To find an effective mask to unclog your pores, look for sebum-controlling and pore-clearing ingredients. The MVPs are salicylic acid, clay (think kaolin, bentonite), niacinamide, and charcoal. Astringents like witch hazel and willow bark extract also work wonders since they help shrink pores look and remove excess oil, while exfoliants do the job by eliminating the buildup of dead cells that often block pores.
Now that you know what to look for, check out the best face masks to unclog your pores and start your journey to clear, balanced skin.
---
The Ordinary Salicylic Acid 2% Masque
The Ordinary has created the best pore-cleansing mask for blemish-prone skin, delivering results while being easy on the wallet. It boasts 2% salicylic acid that gives mild exfoliation and sloughs off the buildup of dead skin trapped in pores. There are also two types of clays (kaolin and charcoal) to detoxify the skin by absorbing excess oil, debris, and pollutants from the skin's surface. And to make sure the mask won't ever leave the skin tight or dry after use, the formula is packed with moisturizing squalane.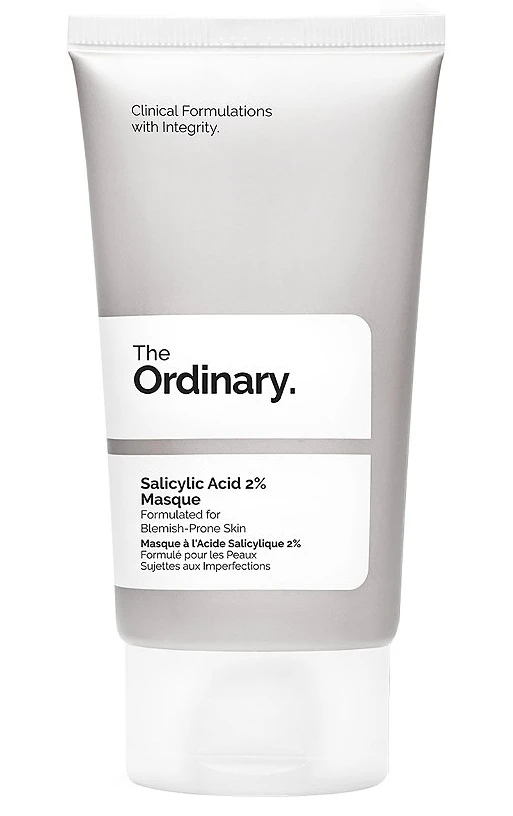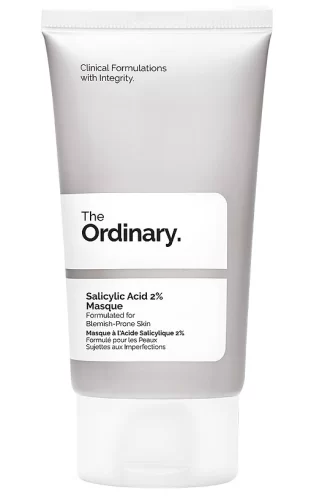 ---
Peter Thomas Roth Irish Moor Mud Purifying Mask
This purifying mask is a crowd-pleaser for those who struggle with clogged and enlarged pores. The star ingredient is Irish moor mud, a nutrient-dense mixture packed with amino acids and vitamins that draw dirt and other impurities from the pores. Additional detoxifying ingredients such as volcanic ash, kaolin, and activated charcoal provide even more pore-clearing benefits. A word to the wise: some reviewers suggest removing the mask in the shower to ease the process.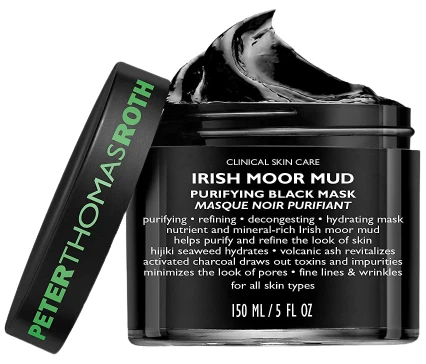 ---
Caudalie Vinergetic C+ Pore Minimizing Instant Detox Mask
If you're looking for a mask made with natural ingredients to tighten your pores and get that healthy complexion, there's no better option than this TikTok sensation. Caudalie Instant Detox Mask contains pink clays to absorb sebum and mattify the skin, plus a heavy dose of antioxidants, including caffeine and grapes to reinforce the sin's ability to fight damaging free radicals. We love that it's non-drying and has a subtle minty scent to it that awakens the senses every time.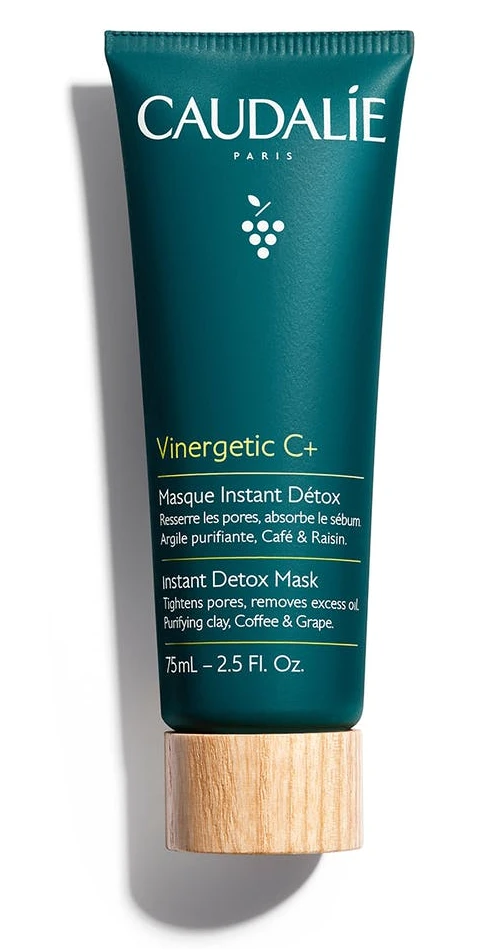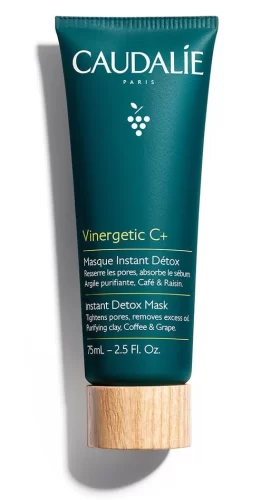 ---
Innisfree Pore Clearing Clay Mask
This K-beauty staple now has an improved formula that detoxifies the skin with twice the amount of Jeju Volcanic Clusters—mineral-packed porous clusters that absorb sebum and impurities without stripping moisture. And that's not all; thanks to the added lactic and glycolic acids, you'll also experience the benefits of gentle exfoliation, resulting in visibly improved tone and texture. To use, just apply a thick layer on cleansed skin and let it act for 20 minutes before you rinse it off thoughtfully with tepid water.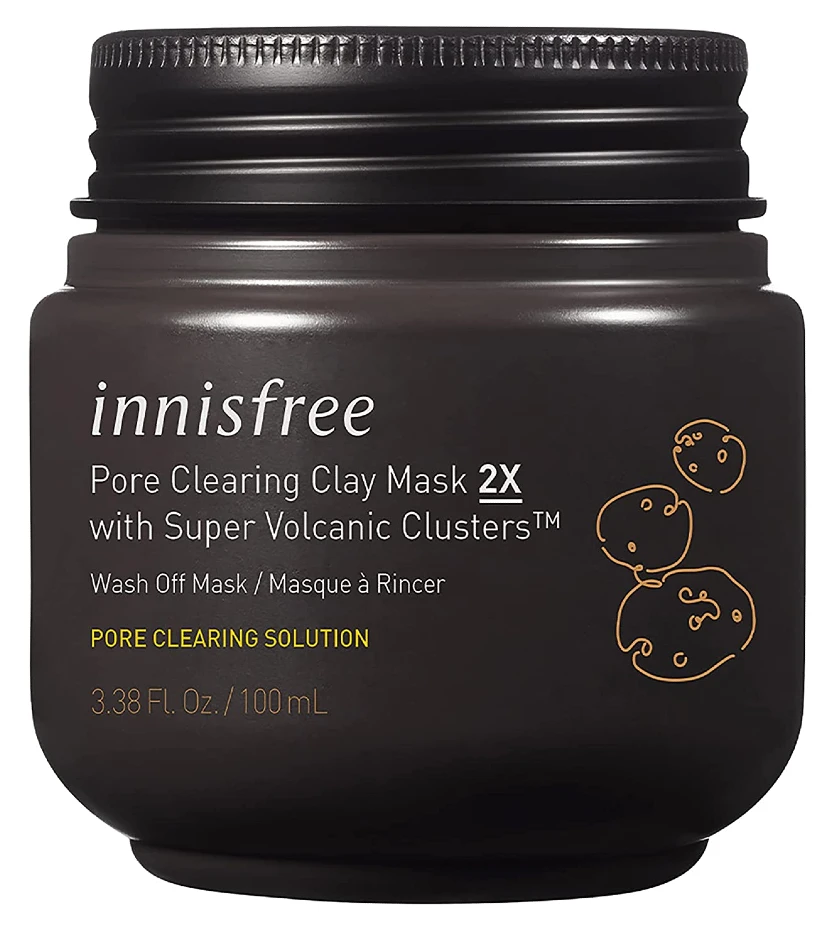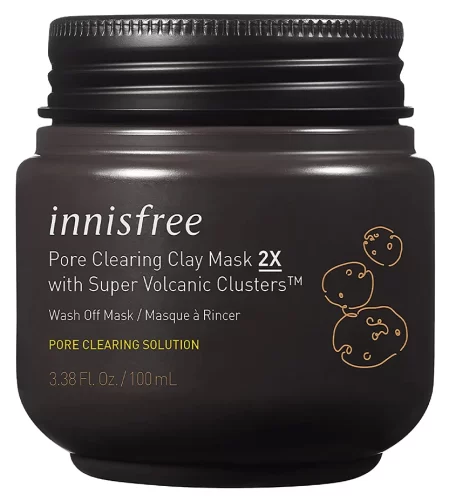 ---
Dermalogica Sebum Clearing Masque
Clogged pores and breakouts won't stand a chance in front of this sebum-clearing mask. Clays and exfoliating salicylic acid leave the skin deeply purified, which, along with niacinamide and licorice, minimize blemishes and help reveal an evener tone. To get the best results, use Dermalogica Sebum Clearing Masque three times a week.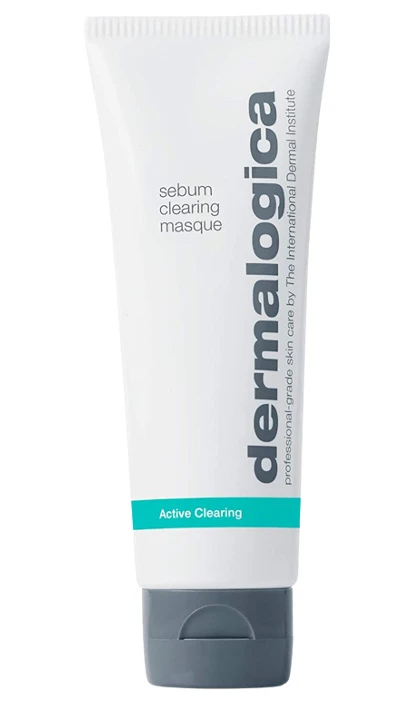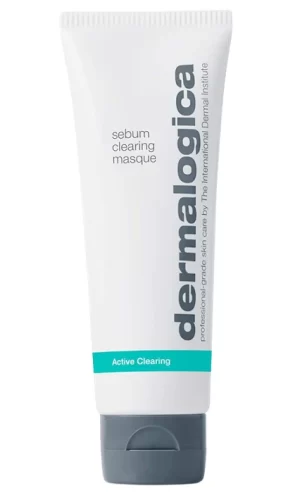 ---
SkinCeuticals Clarifying Clay Mask
This high-performance mask packs a punch with its clinical-grade formula, delivering immediate and intense results for a radiant complexion. It harnesses the power of a potent blend of clays and a 2% fruit acid mix to break down impurities and sop up excess oil. And to counteract the possible drying effects, the mask is laced with a juicy cocktail of aloe, chamomile, and plant oils. With regular use, you can expect a reduction in shine, breakouts, and the appearance of pores. Although it's a bit pricier, it is well worth saving up for.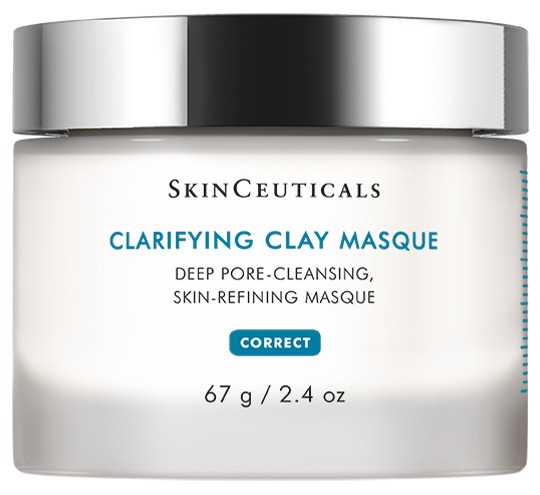 ---
Paula's Choice Clear Purifying Clay Mask
This drugstore mask combines a triple-clay blend with the exfoliating power of salicylic acid for a deep pore-cleansing experience. Thanks to its powerful oil-absorbing formula, the mask works like a charm for reducing sebum, minimizing breakouts, and improving skin clarity. And since it's also made with a slew of skin-soothers and skips alcohol and artificial fragrances, it doesn't cause redness, dryness, or sensitivities—a special treat if you have sensitive skin.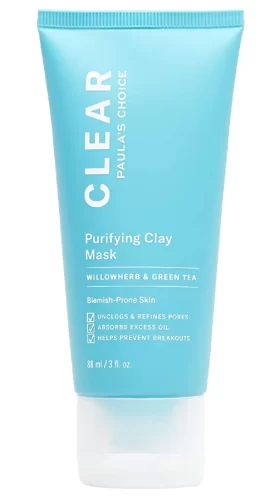 ---
Ole Henriksen Cold Plunge Pore Mask
This is one of our favorite clay masks forasmuch. That's because it has kaolin second on the ingredient list, meaning it's a seriously effective skin detoxer. Additionally, the mask is made with lactic and salicylic acids to loosen dead cells and assist in unclogging pores, plus antioxidants and a complex of sebum-controlling ingredients for more intense benefits. Plus, the turquoise hue is Instagram-worthy!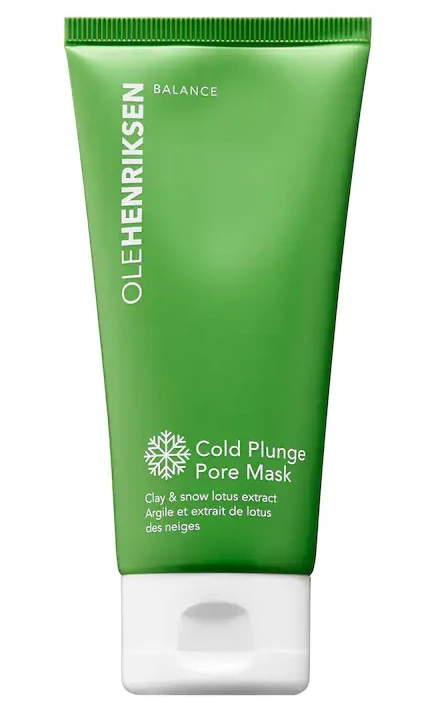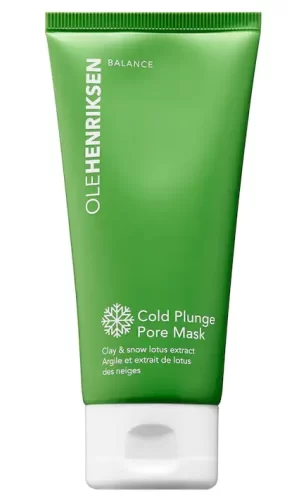 ---
Origins Clear Improvement Active Charcoal Mask
Another to try is Origins Clear Improvement Mask, a face mask that acts like a magnet to draw out all pore-clogging elements. It's as good as, according to the brand's clinical testing, it can reduce oil and refines pores look after just one use. Welp, considering that close to 2,500 reviewers gave this guy five stars, we believe it delivers on its promises.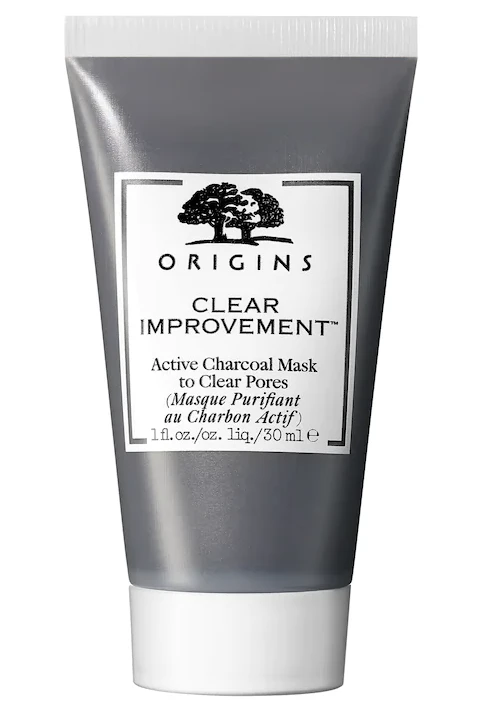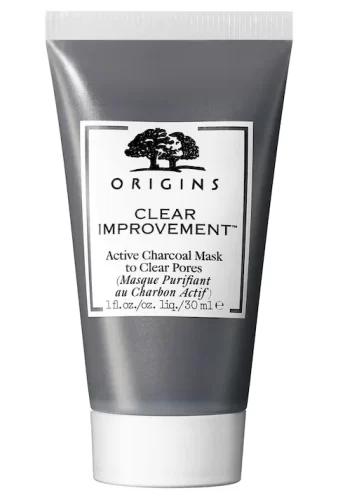 ---
Read next: How To Unclog Your Pores Once And For All