With collagen and elastin production decreasing, and hormonal changes making your skin dry, you need a type of foundation other than in your 30s. Most think the foundation is mainly to cover and beautify. It's not wrong, but, in fact, there's much more a foundation can do.
Today foundations exist not just for the makeup-sake but for skincare too. They include hydrating and age-defying ingredients that can make mature skin stay luminous and plump. You need a hydrating formula — yet no heavy — that blends easily into the skin without settling into fine lines, making skin look flawless. With this in mind, I've rounded up the best foundations for mature skin over 50, from sheer to full coverage, creamy and liquid formulas, and infused with skin-loving ingredients.
What foundation should you use?
You want a foundation that covers well enough without settling into fine lines, camouflages large pores and boosts hydration. And since you have acquired absolute experience and knowledge by now, you know you should stay away from formulations with less age-friendly ingredients.
But rest assured, all the foundations here combine age-defying elements, such as antioxidants, vitamins A, C, E, hyaluronic acid, peptides, ceramides, and botanical infusions.
1. Pat McGrath Sublime Perfection Foundation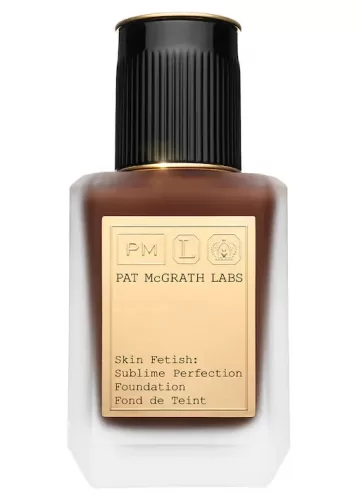 The best foundation for mature skin over 50 should hydrate, smooth, and illuminate the skin. Pat McGrath Sublime Perfection Foundation does just that while having a light-as-air texture that delivers a creamy feel and buildable coverage. The pigments in this formula are treated with amino acids to give it that smooth feeling, while diamond core powder boosts skin luminosity and minimizes imperfections look. More than that, the foundation provides a soft-focus satin finish that wears comfortably for the entire day. I bet your mature skin will love it!
2. Chantecaille Future Skin Foundation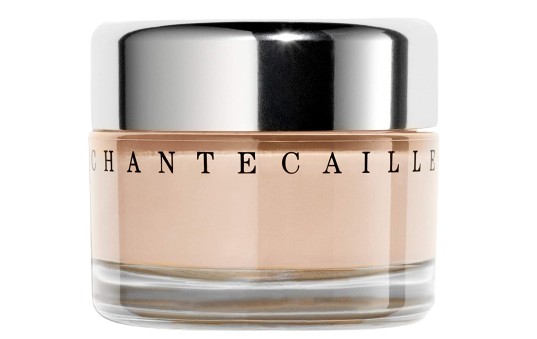 When skin ages, it loses its ability to retain moisture, leaving your complexion look crepe-y. But Chantecaille gel-cream formula, makes skin appear plumped and hydrated. Although it's made without oil, it still hydrates the skin due to its water-base and glycerin. It's best for mature skin over 50 also because it's got light-reflecting pigments, revealing a naturally radiant and luminous finish. The refreshing texture contains rice, rosemary, chamomile, and aloe extracts — healthy, huh?
3. By Terry Anti-Aging Foundation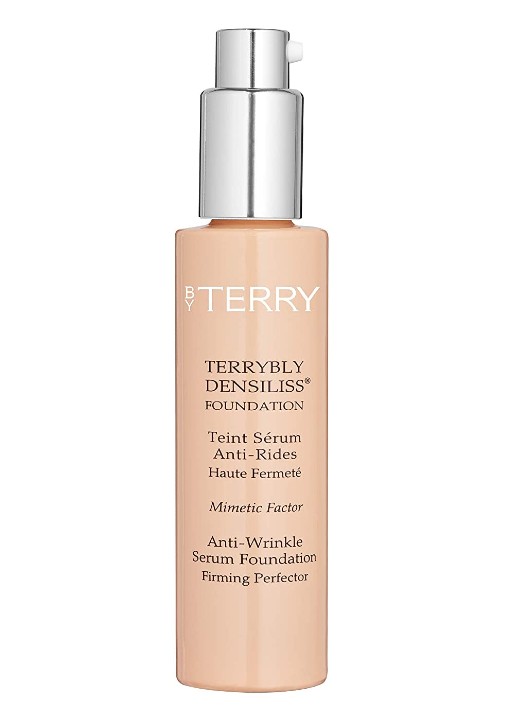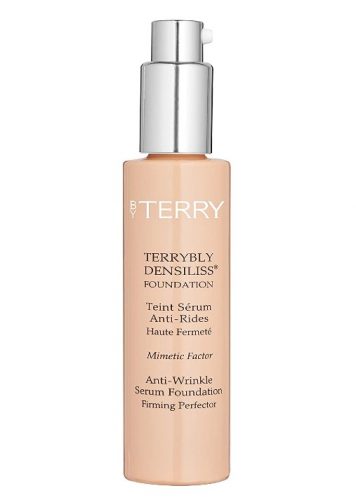 Reach for this one if you want a serum-like foundation packed with ingredients that tackle aging signs, like glycerin, soybean oil, and hibiscus extract, known to hydrate and brighten the skin. By Terry Foundation blurs fine lines for a smooth complexion, leaving a dreamy satin-matte finish. Plus, it's got a combination of soft-focus, light-reflecting powders which smoothen tone to restore that young-looking, brightened skin.
Best luxurious foundation
4. La Prairie Caviar Foundation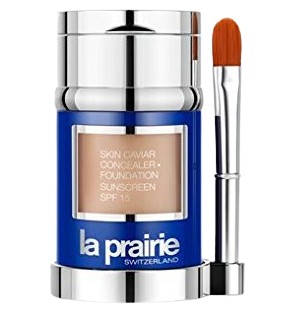 If money is not a concern, this is for you and your generous budget. As the best foundation for mature skin over 50s, it's made with skin-nourishing caviar, algae, ceramides, horsetail, wheat protein, ginseng, and malt, to name a few. La Prairie Caviar Foundation has a thick formula that ensures total coverage, being perfect to camouflage fine lines and imperfections, without creasing. And you don't get only a foundation, as it houses a full-coverage concealer too!
5. Colorescience Tint du Soleil Foundation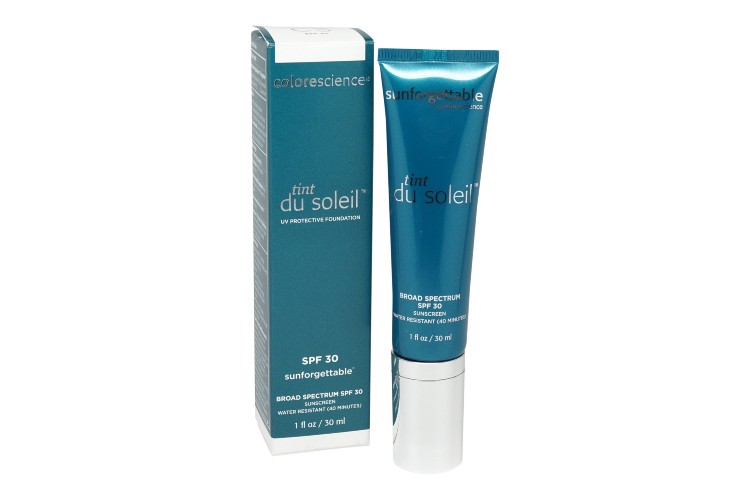 By far, this Colorescience's foundation is one of the best for women over 50. This is because it's rich in antioxidants and vitamins while assuring 30 SPF protection against UV rays. Enriched with a 2-peptide mix, it improves skin tone and texture without ever settling into fine lines. Its mousse-like texture gives a natural-looking aspect with a smooth finish and breathable feeling. It's got exactly what you need in your 50s!
6. Juice Beauty Phyto-Pigments Foundation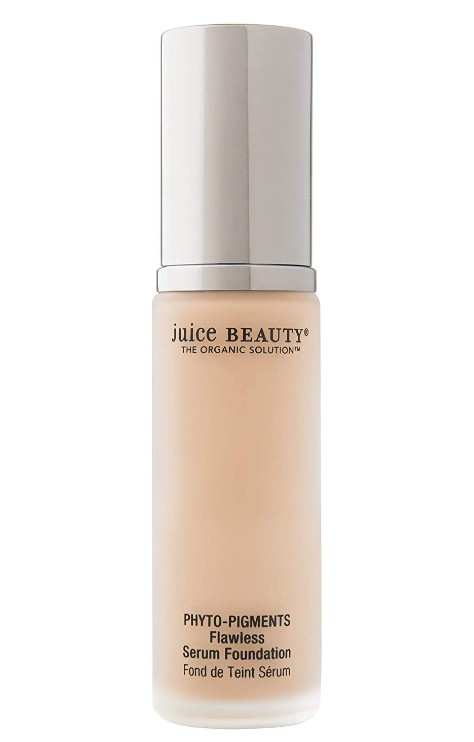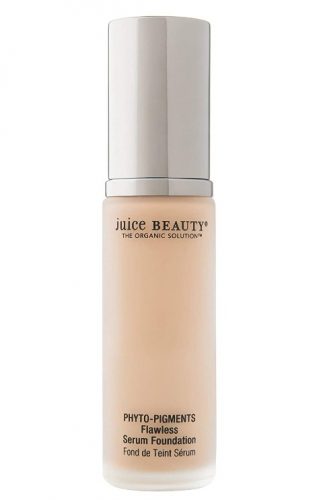 For age-defying ingredients, natural formula, and a serum-like texture, the hunt is over. Juice Phyto-Pigments foundation contains resveratrol-rich grapeseed, antioxidants, vitamins, and fruit stem cells along with many other anti-aging, organic ingredients. The lightweight formula makes it even better — definitely the best anti-aging foundation for mature skin over 50. Give it a try, it'll be worth it!
7. Amore Pacific Age Correcting Foundation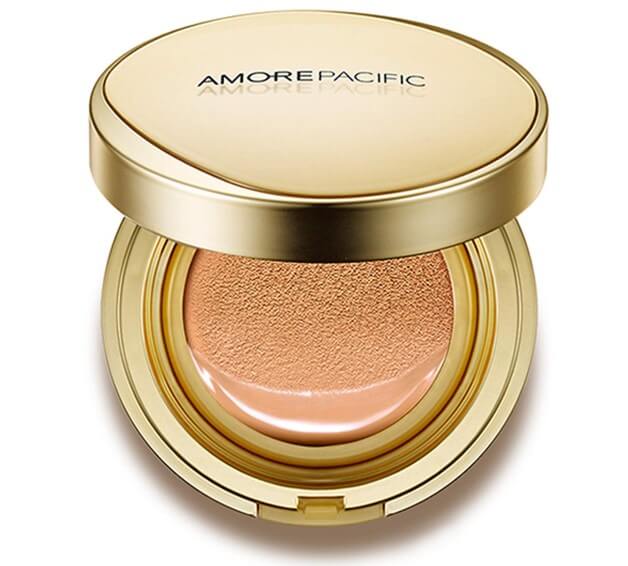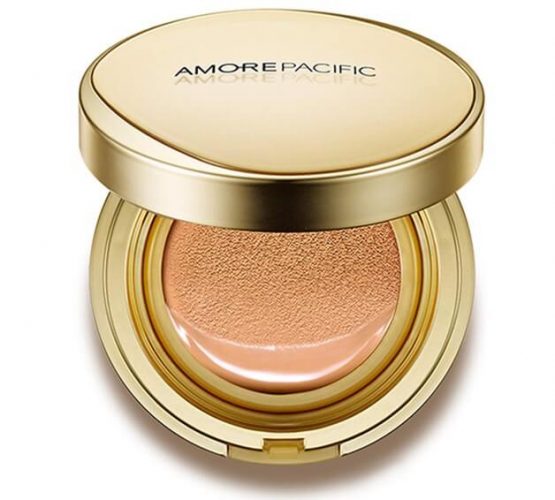 This age-correcting foundation gets a bit tech-y. The Air Cushion technology ensures flawless application, even-layer protective power to conceal large pores, and even out tone. Plus green miracle T, which is nothing else than tea tree extract for powerful antioxidant and antibacterial protection. This is what happens when the power of anti-aging moisturizer and the delicate texture of foundation meet.
8. Too Faced Born This Way Foundation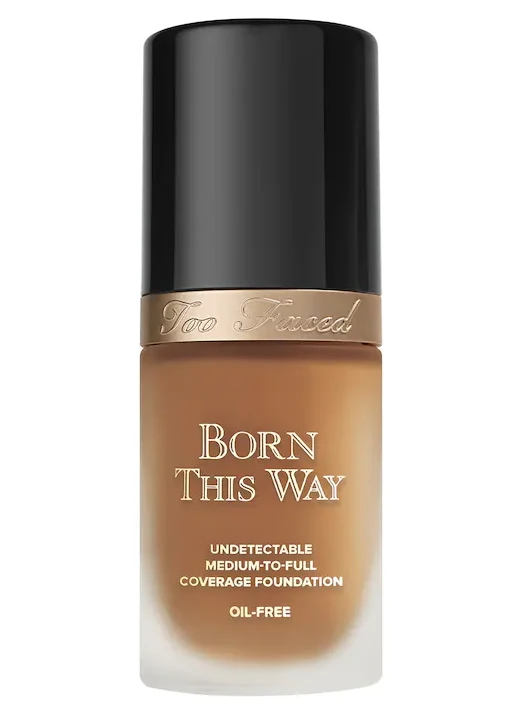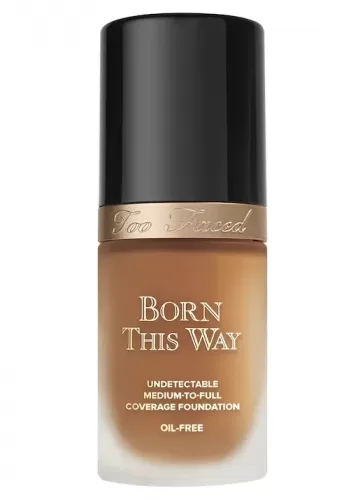 Too Faced has a formula that's so lightweight you'll need to double-check it's there. It leaves an undetectable coverage while infusing skin with nourishing ingredients, like coconut water and alpine rose. The addition of hyaluronic acid makes the skin appear plump and soft, which is why this foundation is on the liking of people with mature skin over 50. Finally, Too Faced Born This Way Foundation is hydrating and creates a natural finish that lasts up to 24 hours. Plus, it's got 34 shades to choose from, so you won't have to settle for close enough.
9. Au Naturale C2P Foundation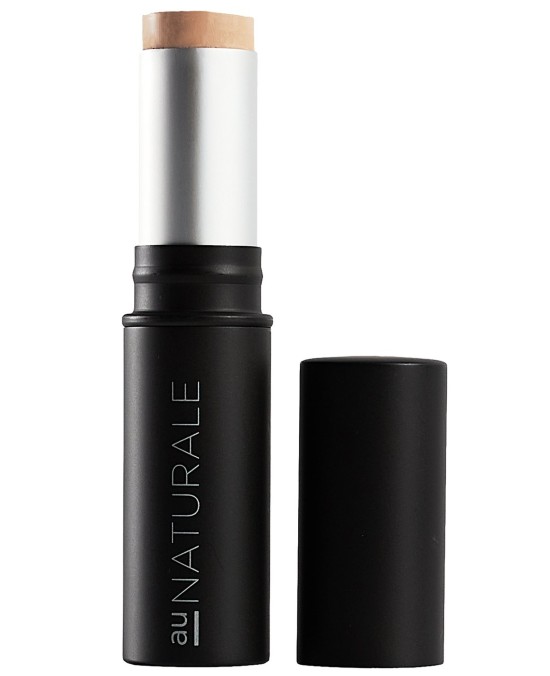 Is your skin dehydrated and want a creamy, natural foundation for your mature skin over 50? Here it is! C2P stands for cream to powder, meaning it goes on like a nourishing cream but finishes like a feathery powder, with no fine lines settling. It revamps your skin barrier with a blend of natural ingredients, antioxidants, and botanical oils, leaving it silky-smooth and glowy.
10. Dermablend Camo Foundation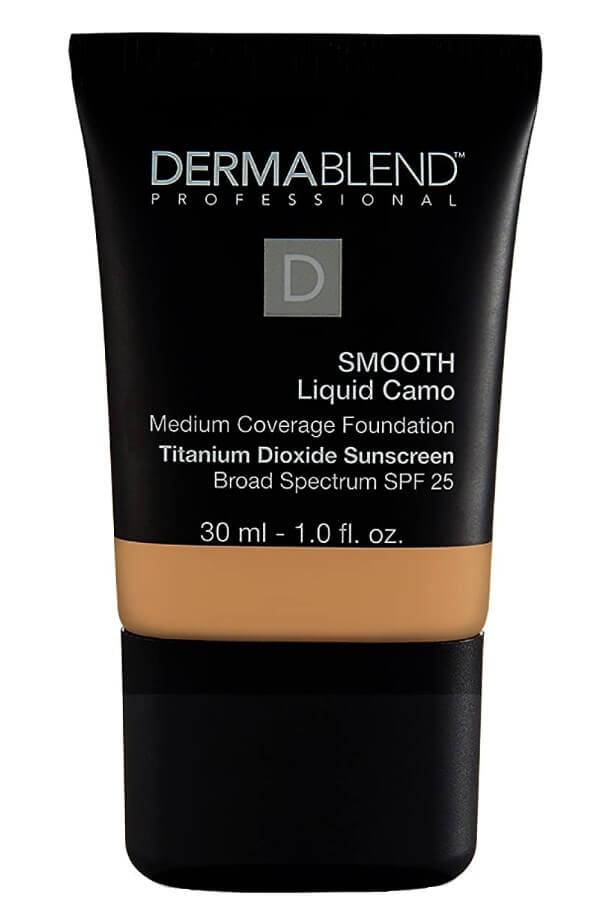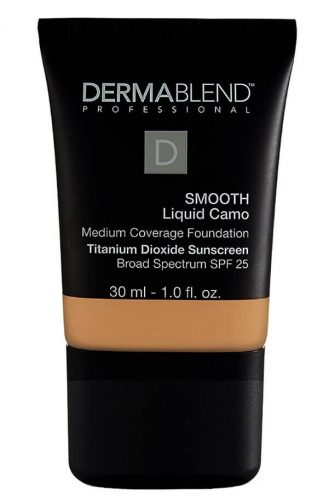 Photoshop in a bottle — high buildable coverage, deep hydration, and sunscreen make this one of the best foundations for aging skin over 50. It's a multitasker that'll cover all these signs when you were a sun lover, leaving you with an even, natural finish without seeping into pores or fine lines. Thanks to the vast range of shades, it's easy to find your perfect match; check 'em out!
11. Clinique Even Better Refresh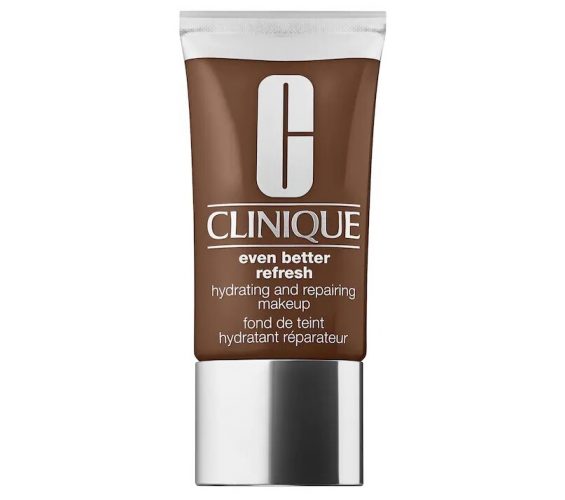 This foundation perfectly covers wrinkles, scars, and dark spots. But the best thing about it is that it features a lot of anti-aging ingredients, among which hyaluronic acid, niacinamide, and peptide. What's more, the formula includes salicylic acid that works to dissolve dark spots and brighten the skin, while caffeine, zinc, and resveratrol give antioxidant and calming properties — no wonder is one of the best foundations you can use for your mature skin over 50.
12. Vichy Dermafinish Foundation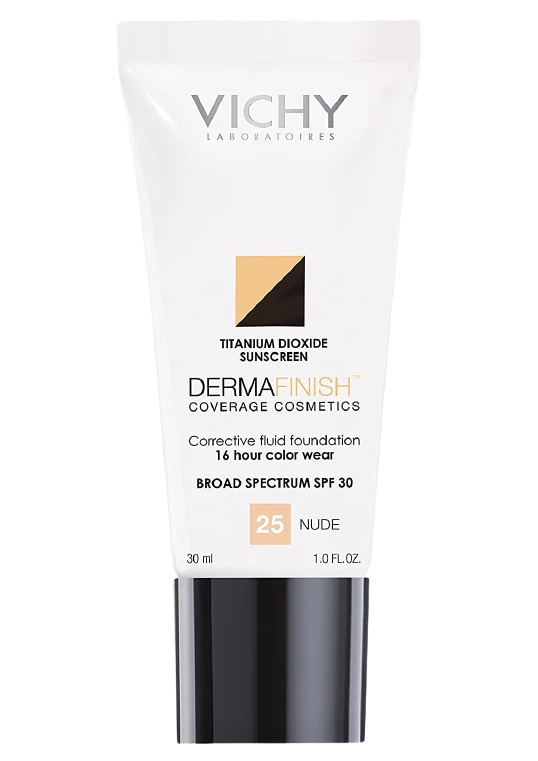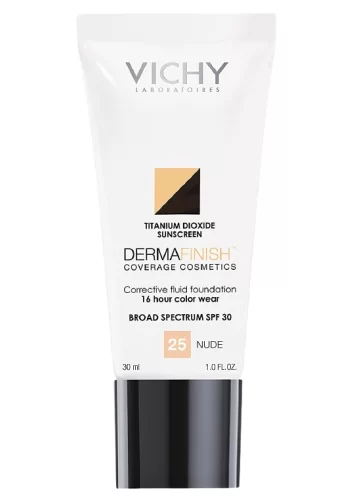 It doesn't matter how badly aging signs reflect over your skin, Vichy's foundation hides each wrinkle at a point no one can guess your age. Undecane and glycerin act like skin-hydrators, while 15% titanium dioxide protects skin against UV damage. The formula also contains Vichy's volcanic water to help hydrate and fortify the skin barrier. One-touch, and you'll have full coverage without the flakey look.
13. Neutrogena Hydro Boost Foundation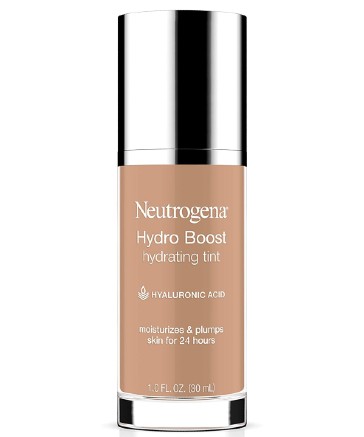 Looking for a wallet-friendly foundation for your mature skin? Neutrogena got you covered! With a lightweight and hydrating formula, this one makes sure to moisturize and plump skin for up to 24 hours. It doesn't settle into fine lines, won't clog pores, and is available in 10 shades, so I'm pretty sure you'll find something that'll match your skin tone. Tbh, I don't think that's something better for this price tag!
Best for uneven skin tones
14. Laura Geller Foundation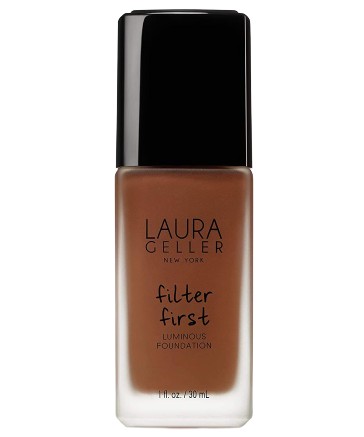 Each drop of this foundation is made with finely crushed pearls that act like light-diffusers for a luminous finish. Besides, it's infused with grapeseed oil, aloe vera, and vitamin E to keep skin hydrated and protected against oxidative stress. True story: it'll give you breathable, medium to full coverage that won't settle into wrinkles, not even after a long day — all in a single bottle.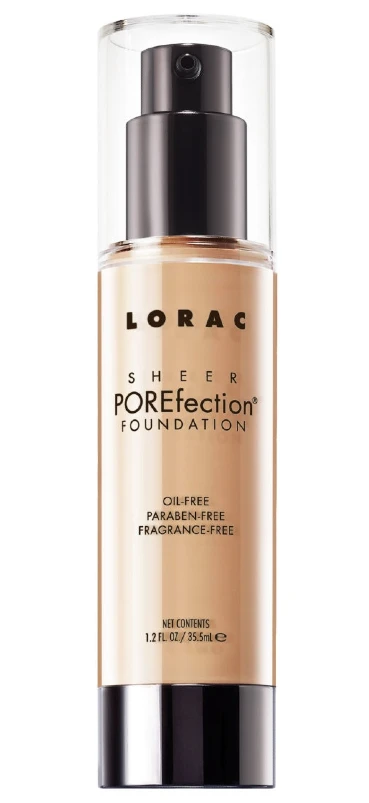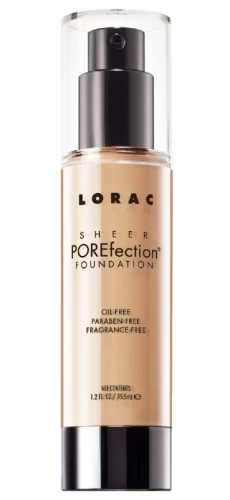 Editor's choice
15. LORAC Sheer Porefection Foundation
Since large pores are a common issue for mature skin, the Lorac Porefection foundation is a good pick as it aids in creating a poreless-looking finish. Let aside it protects your skin against UV with SPF 20, but it also provides anti-aging antioxidants from vitamins A and E to help keep skin defended against oxidative damage. On top of that, its breathable texture covers aging spots and hyperpigmentation, having a buildable, smooth coverage with a silky finish.