Expert-approved
This article has been reviewed by Dr. Aznaida T. Pandapatan, a board-certified dermatologist that practices both medical and cosmetic dermatology.
If you've followed the skincare world closely, you know chemical peels are one key step in maintaining skin healthy and flawless. Chemical peels use acids to encourage cell turnover and stimulate collagen and elastin, helping increase skin thickness. This is why they're always on the stage, whether it's about tackling aging signs, acne, scars, or uneven texture.
The most common acids used for chemical peels include alpha-hydroxy acids (AHAs) such as glycolic and lactic acids and beta-hydroxy acids (BHAs) like salicylic acid. Chemical peels are a serious business, and if you don't know the how-to, you may have the recipe for failure, aka a broken skin barrier, irritations, and dryness. But since you're here, such a thing can't happen because this post will teach you how to care for your skin before and after a chemical peel to get the most out of it.
How to prepare your skin before a chemical peel
There aren't many things you should do before a chemical peel. Whether you're doing it at home or in-office, choosing the right peel for your skin type and tolerance is a priority.
For instance, if you're a chemical peel virgin or have easily reactive skin, stick to a superficial, light peel with a smaller concentration of acids. For OTC chemical peels, concentrations of up to 10% are generally considered safe, even for beginners. Anyway, if you're planning to go for deep peels afterward, you'd better schedule an appointment with your dermatologist. 
Here are what peeling agents you should use based on your skin:
For oily or acne-prone skin: You can use either glycolic or salicylic acids as these skin types are less likely to get irritated. Both acids have exfoliating effects that can reduce breakouts and acne inflammations as well as improve dull skin. However, salicylic acid may be more suitable for oily and acne-prone skin since it can remove excess oil and reduce sebum production.
For dry skin: Since lactic acid has a large molecule and doesn't penetrate the skin as deeply, and is also a humectant, it's the one to go for dry skin.
For sensitive skin: Azelaic and lactic acids are what most experts praise for sensitive skin. They are gentle, don't dry out the skin, and don't cause irritations.
For combination/normal skin: You are not restricted to any chemical acid. The peeling agent should be used based on your goal and what you want to target.
Now that you know what chemical peel you need, here's what you should do before it gets into your skin.
Have your skin cleansed
Some people would say it isn't necessarily better to use a cleanser before a chemical peel since the exfoliation itself removes the debris and impurities from the skin's top layer.
Anyway, you should have your skin cleansed and dry before the chemical peels. In fact, "it is always advisable to cleanse the skin first, so your skin gets the full benefits of the chemical peel, without the oils blocking the way," explains Dr. Aznaida. "Without cleansing the skin, you will get uneven application of the peel," she adds.
Do a patch test
Performing a patch test before chemical peels keeps you on the safe side. It's also good to see how your skin reacts to chemical peels and estimate how long to leave the peel on your skin.
Apply the chemical peel only on a small part of your skin and let it for about one minute. Depending on how your skin reacts, you can leave the peel longer but not more than 10 minutes. Although light redness and burning are normal, immediately wash away the chemical peel and apply a moisturizer if anything becomes too uncomfortable. Now, wait between 24 – 48 hours to observe how your skin reacts. If you experience no severe redness, itchiness, or intense dryness, you're good to go.
Start slowly to build your skin tolerance
Starting with superficial peels, aka lower concentrations of acids (below 10%), it's a good practice to train your skin and build its tolerance toward chemical peels. You can also start by using an exfoliating cleanser or mask containing AHAs or BHAs to teach your skin to be less sensitive to acids.
What not to do prior to a chemical peel
First of all, avoid chemical peels if your skin is irritated or if you had a laser treatment or microneedling session in the last 2-4 days. Don't use any retinol products for at least 48 hours before a chemical peel, and don't use other exfoliants for at least one week ahead.
If you can let your skin detox and not wear makeup a few days prior to the chemical peel would be a great idea, but it's not necessarily. And also, stay away from tanning at least two weeks before a chemical peel.
How to care for your skin after a chemical peel
Just as important as the peel itself is how you take care of your skin post-treatment. A wrong approach can lead to delayed healing, hyperpigmentation, or even scarring. After a chemical peel, the skin becomes dry, feels tingling, and tight, the process of peeling taking from a day to more than a week — depending on the product's strength. However, you can help speed up the skin repairing process with the proper care. Here are the best tips to care for your skin after chemical peels.
Use a gentle cleanser
The skin is super sensitive after a chemical peel, and it can stay like that for a while. Everything that gets in touch with your skin during that period may cause irritations, even something as banal as a cleanser. Although you don't have to use the cleanser immediately after the chemical peel, you should still consider something gentle, soap-free, and with as little alcohol and fragrance as possible. And the golden rule: always wash your face with cool water while your skin is peeling.
Apply a targeted serum
One of the best perks of chemical peels is the increased absorption that takes place after the exfoliation process. Enhanced absorption means more benefits from your skincare products. Upfront, you can't apply any serum post chemical peel as anything that is not gentle can damage the skin. You need one that replenishes hydration, has soothing and gentle ingredients, and lacks potential drying or irritating agents. Avoid serums containing other exfoliating agents or retinoids, and focus on restorative products infused with hyaluronic acid, vitamin C peptides, and niacinamide.
Moisturize
Probably the most important step after having a chemical peel is to keep the skin moisturized. As chemical peels tend to have drying effects, which can lead to irritations, the use of a rich moisturizer is mandatory to reduce side effects. Ideally, use a moisturizer filled with skin-regenerating ingredients, such as hyaluronic acid, ceramide, and peptide, that'll accelerate the recovery process. We love these moisturizers after a chemical peel.
If your skin flakes too much, layer moisturizer a few times throughout the day. The more you moisturize, the faster your skin heals. Last but not least, choose moisturizers without alcohol, fragrance, or other drying ingredients. That should be it.
Use sunscreen
Applying sunscreen every day is non-negotiable. But this gets even more important after chemical peels since they increase skin sensitivity to light.
What to avoid after a chemical peel
Sun exposure: First and most important, avoid sun exposure after a chemical peel. Your skin is delicate post peeling, so it's more susceptible to sun damage, even if you slather it in sunscreen. 
Intense exercise or sweating: Skip the gym and sauna. When the blood flow boosts, it increases skin warming and tingling, and redness. Plus, the salt in sweat may cause irritations that can lead to an uncomfortable feeling.
Other exfoliants: Don't use any other exfoliants or retinoids for the next 3-4 days for superficial peels and for the next two weeks if you have performed a deep chemical peel. This can lead to over-exfoliation, a broken skin barrier, and make your skin more susceptible to irritations. 
Hot water: Swap the hot water for cool as it can relieve inflammations.
Touching your face: After a chemical peel, avoid touching your face at all costs and let it peel. If you force sloughing off the damaged cells and don't let them shed naturally can cause scarring.
What products to use after chemical peels
Since peels can temporarily compromise the skin's protective barrier, it's a must to reinforce it with a hydrating serum and a medium-to-thick moisturizer. These are the best products to use after a chemical peel that'll calm your skin and keep it protected.
---
Murad Hydration Sensitive Skin Soothing Serum
This serum was created with sensitive and post-procedure skin in mind. As such, it's filled with ingredients to accelerate healing, soothe and improve skin's moisture. Hyaluronic acid, glycolipids, vitamin E, amino acids are just a few of the ingredients that support skin to revive faster after a chemical peel.
---
Estee Lauder Advanced Repair Serum
If you're looking for the best product to use after chemical peels that works the night shift, this is it! It's a repairing serum working night and day to help skin recover and consolidate its protective barrier. As it contains peptides, hyaluronic acid, plus antioxidants, it does a great job fighting wrinkles and locking in moisture for quicker skin recovery.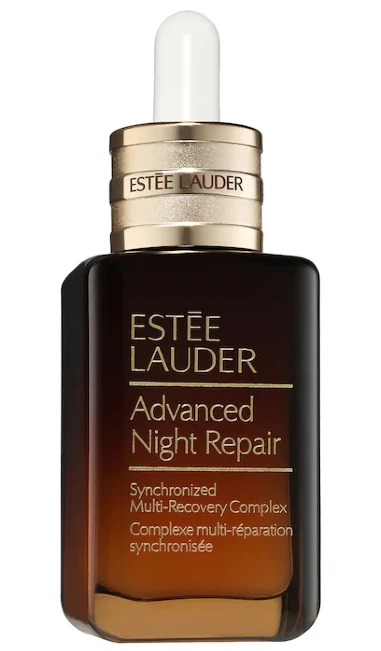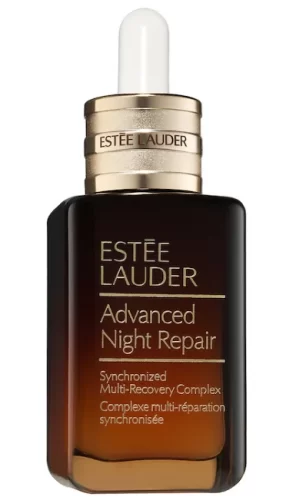 ---
The Ordinary Hyaluronic Acid + B5 Hydrating Serum
A few days after my chemical peel, I use this serum. It's a hydrating and nourishing formula that's also clean and lacks alcohol and fragrances. The serum delivers instant hydration thanks to hyaluronic acid, vitamin B5, and glycerin. More than that, the formula packs red marine algae extract, known to protect the skin and boost hyaluronic acid absorption into the deep layers.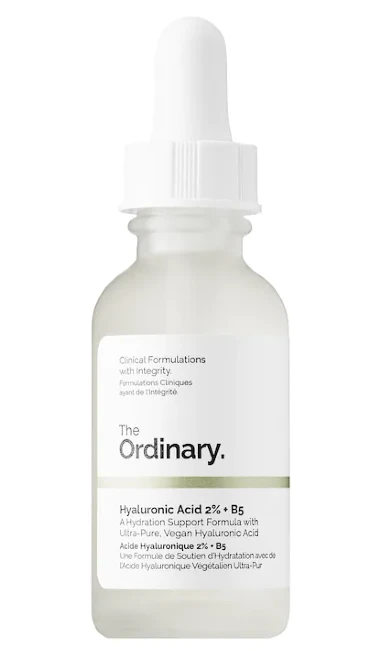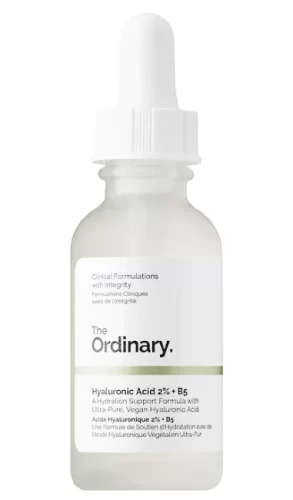 ---
SkinCeuticals Triple Lipid Restore
You can't possibly go wrong if you use SkinCeuticals Triple Lipid Restore after a chemical peel. The reason all derms tout it lies in the repairing ingredients. It contains 2% pure ceramides, 4% natural cholesterol, and 2% fatty acid, all needed to recover and strengthen the skin's barrier, as well as improve skin texture and firmness. Whether you have dry, sensitive, normal, or oily skin, this one will get the job done.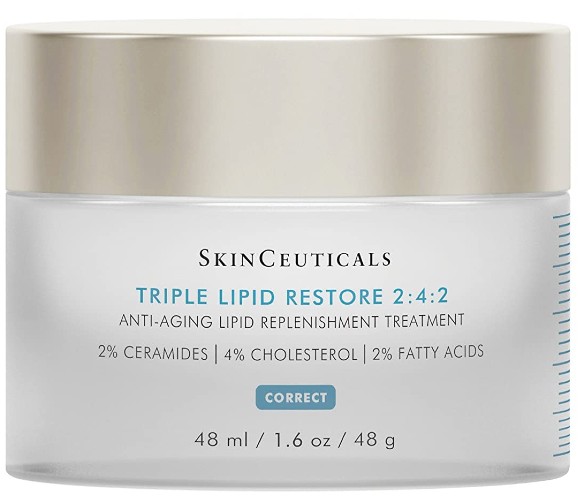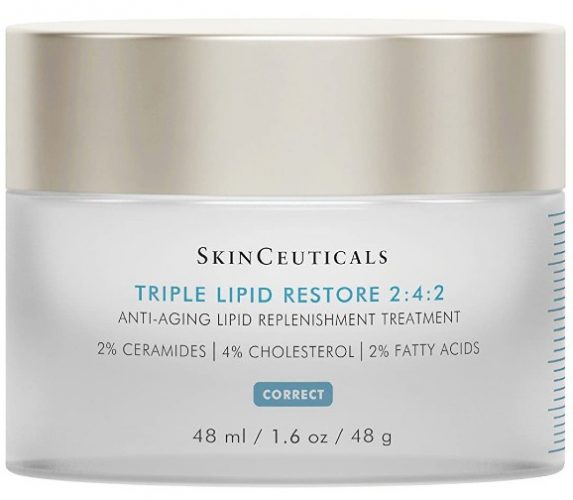 ---
Tatcha Indigo Repair Serum in Cream Treatment
Tatcha made a serum-in-moisturizer treatment, gentle enough to use after a chemical peel. It has what it takes to balance the skin's microbiome, reinforce the protective barrier, and calm irritations. It's infused with Japanese indigo extract, hyaluronic, and ceramides, plus a mix of natural extracts to speed up healing and fortify the protective barrier.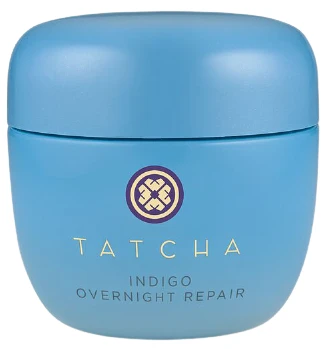 ---
Biossance Squalane + Omega Repair Cream
As one of the best products to use after a chemical peel Biossance Squalane + Omega Repair Cream mitigates dryness and accelerates the skin-restoring process. To do this, the moisturizer uses squalane, shea butter, ceramide, omega fatty acids, hyaluronic acid, and vitamin E — basically, all your weakened skin barrier needs to repair asap.