Retinol does terrific things for our skin. Smoothing, brightening, reducing signs of aging…the list goes on. But as good as it is, you can't just slather on some retinol and call it a day. To really maximize the benefits, you need to work it into a routine that includes some hydration, protection, and repair to balance out its harsh effects.
Even though retinol is amazing, it's notorious for being tough on the skin —retinol burns are real and go anywhere from redness to irritation, dryness, and peeling. That's why choosing the right moisturizer is seriously important. A good moisturizer can help to speed up the healing process, reduce inflammation, and restore any moisture that may have been lost after using retinol. Below you'll learn more about the best moisturizers to use with retinol to keep all side effects at bay and maximize the results. 
What kinds of moisturizers are best to use with retinol?
After retinol, your skin will love to drink up moisturizing and reparative ingredients such as ceramides, fatty acids, cholesterol, and hyaluronic acid, so make sure your moisturizer contains these. They not only help repair and strengthen the lipid barrier left vulnerable by retinol, but they're also skin-identical, meaning they're already found within our skin and work to regenerate it. Other ingredients that can help speed up skin recovery include peptides, probiotics, colloidal oatmeal, and emollients like squalane.
How to apply moisturizer after retinol?
After using your retinol product, apply the moisturizer as soon as your face feels dry to the touch. You need to give it a couple of minutes to let the actives sink into the skin before following with the rest of your routine. Don't go overboard with moisturizer, as too much product can clog your pores and defeat the purpose of using retinol in the first place. If your skin is sensitive, you can use the sandwich method to reduce retinol potency—use moisturizer before and after retinol.
What to avoid while using retinol
It's recommended to avoid exfoliants like glycolic and salicylic acids, benzoyl peroxide, and drying alcohol while using retinol. These ingredients can have a place within your skincare routine, but just not on the days you're using retinol. Also, avoid harsh cleansers with sulfates and astringents, as they can strip the skin of moisture. 
The best moisturizers to pair with retinol
---
La Roche-Posay Toleriane Double Repair Face Moisturizer
This moisturizer is exactly what your skin needs after retinol since it provides major hydration and helps restore the moisture barrier. With both ceramide and niacinamide, your skin can retain more moisture and gets some soothing treatment. It's also a great choice for those of you with sensitive skin. And since it's made with La Roche Posay prebiotic thermal water as a base, you can be sure it'll soothe and strengthen your skin in the blink of an eye. It's not too heavy on the purse strings either.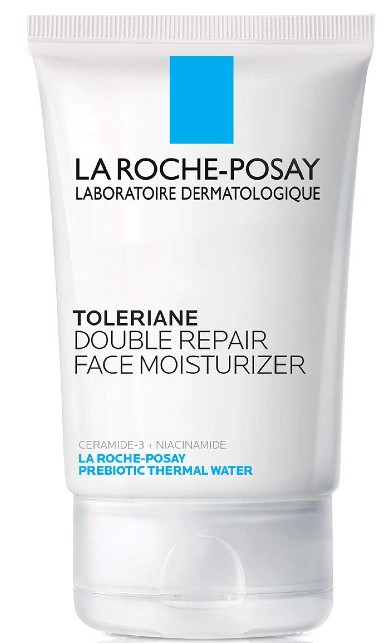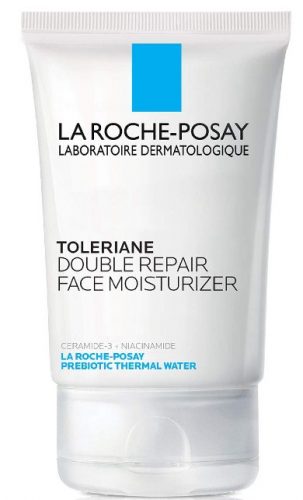 ---
SkinCeuticals Triple Lipid Restore Moisturizer
Here's a creamy moisturizer that's really focused on some essential skin-identical ingredients: ceramides, cholesterol, and other fatty acids. This leaves you with something super nourishing and helpful in self-repairing and moisturizing after using retinol, as well as being ideal for reducing signs of aging. In plus, SkinCeuticals Triple Lipid Restore doesn't feel greasy, layering nicely and smoothly, leaving you with instant soft skin.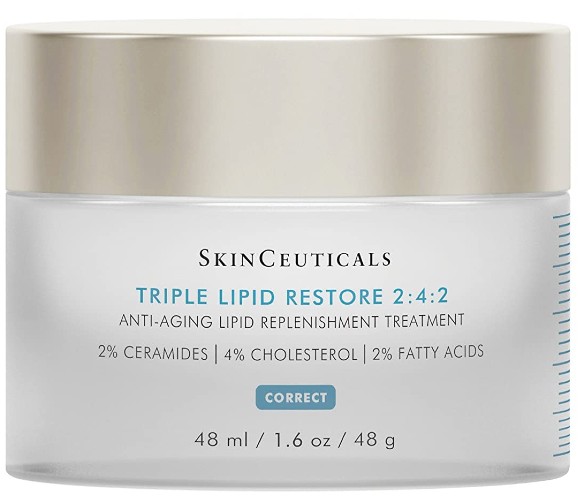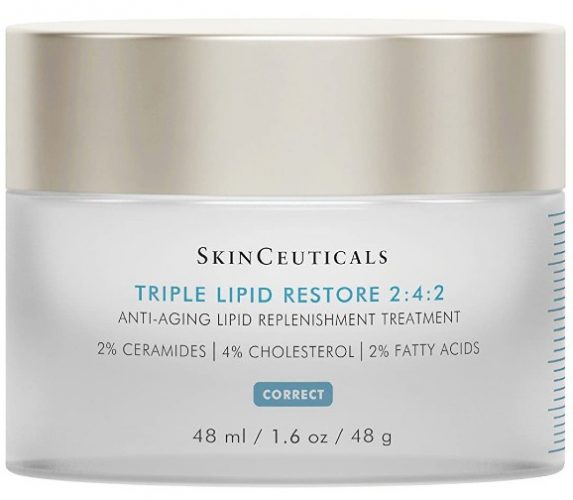 ---
Neutrogena Hydro Boost Hydrating Gel-Cream
If you want to focus on something that'll hydrate and help get that moisture back into your skin after using retinol, Neutrogena has you sorted. This gel cream is formulated with hyaluronic acid and glycerin, which creates the ideal environment for prolonged hydration and moisture retention. Besides, the gel texture and oil-free formula make this one the best moisturizer to use with retinol for oily skin folks.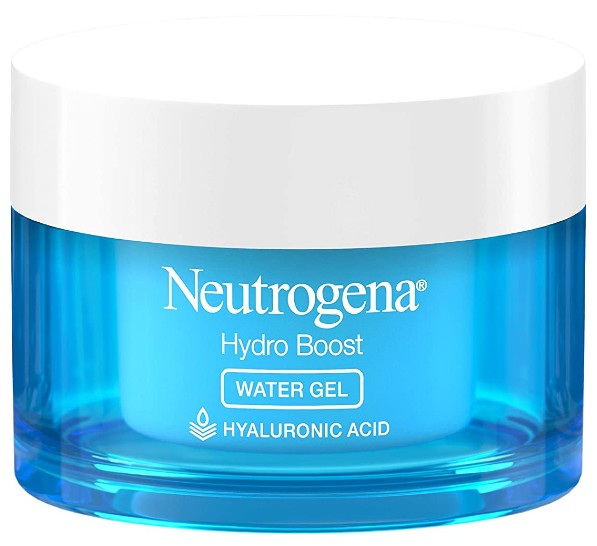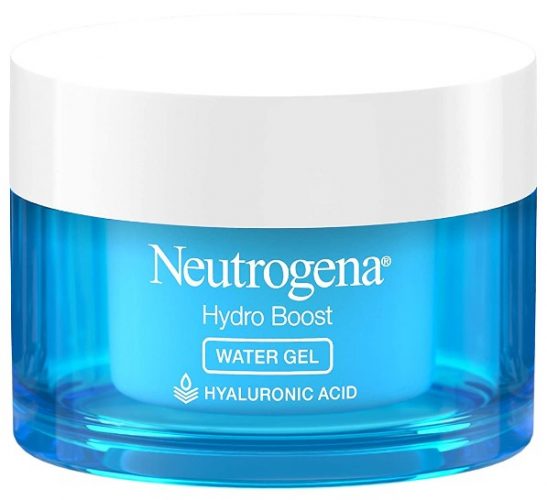 ---
PCA Skin ReBalance
This moisturizer focuses on niacinamide to renew and restore the skin's surface to avoid moisture loss. The skin's barrier is the first line of defense from the environment and daily grime, and this moisturizer works to reinforce it. Vitamin E is added to help strengthen and protect against free radicals, while bisabolol soothes. On top of everything, PCA Skin ReBalance lacks any potential drying ingredients, such as alcohol, and fragrances, which you'd want to avoid when using retinol.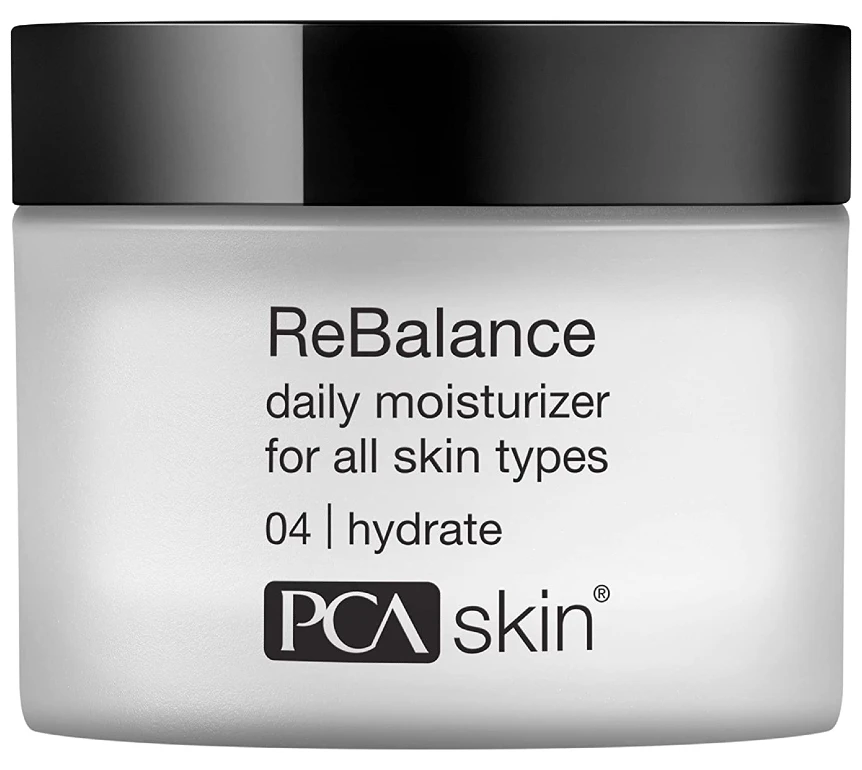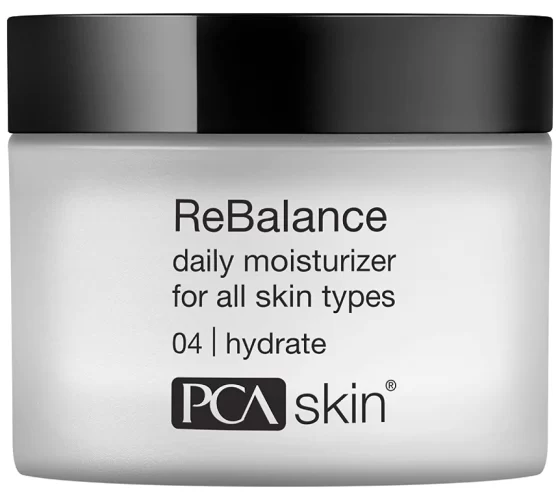 ---
SkinCeuticals Epidermal Repair
For instant relief from retinol burns and intensive skin repair effects, this water-based lotion fits the bill. SkinCeuticals Epidermal Repair is enriched with Centella asiatica (cica) to soothe redness and addresses skin recovery, plus beta glycan to support cell restoration. It's professionally formulated to relieve sensitized skin and help it heal from treatments.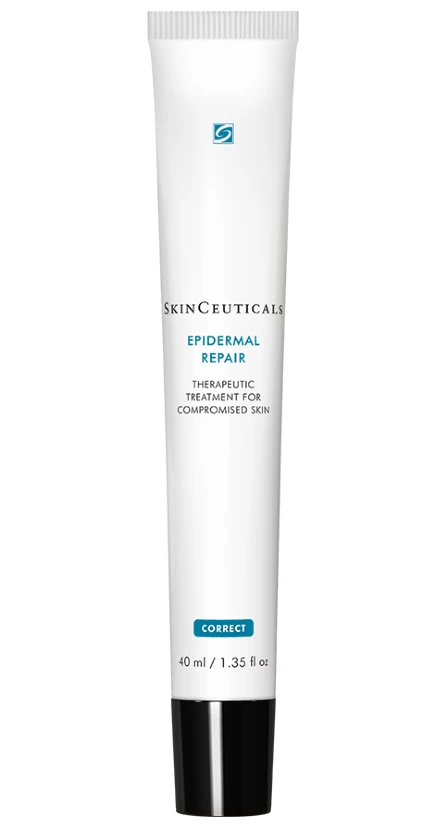 ---
Cosrx Advanced Snail 92 All in one Cream
Retinol and snail mucin are one of the best combos for your skin. Snail mucin not only moisturizes and soothes irritated skin but goes hand in hand with retinol to boost collagen production and help your complexion maintain its firmness. This cream has a generous amount of 92% snail mucin, so we give it a special shoutout. It also packs sodium hyaluronate to reduce dryness. It's so satisfying to use, and you start to feel the healing as soon as you apply it.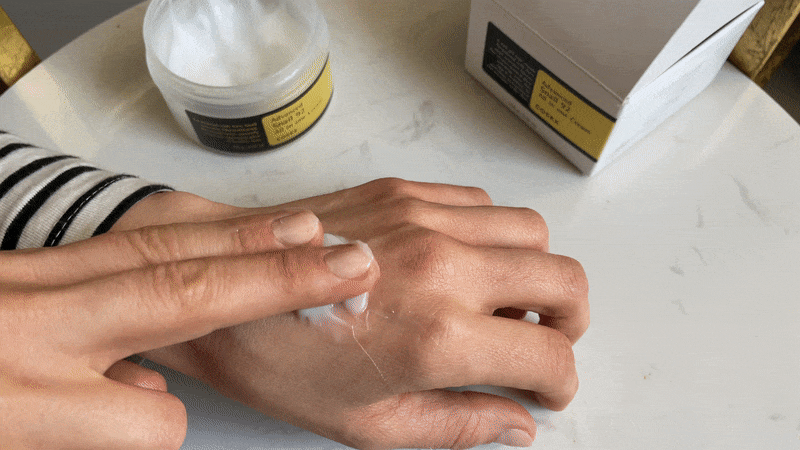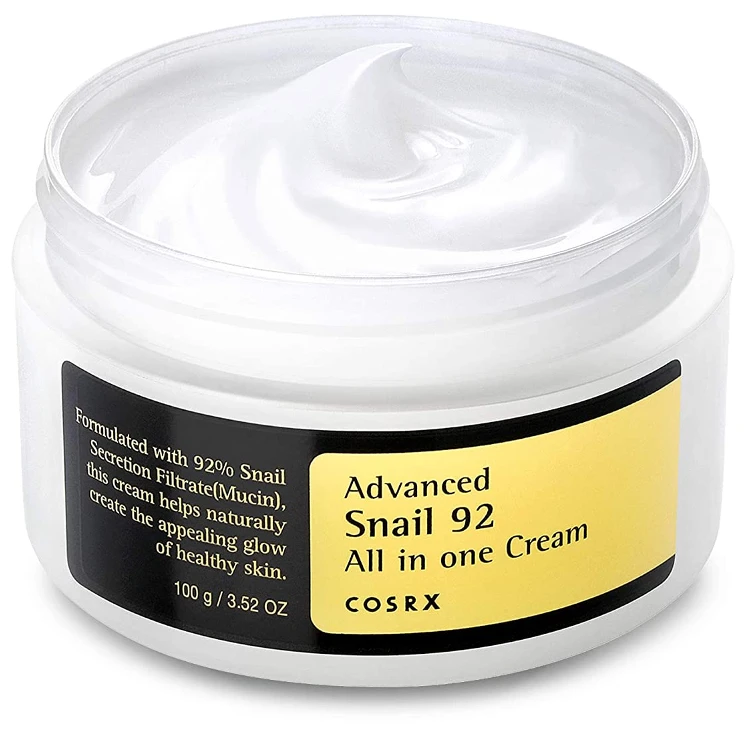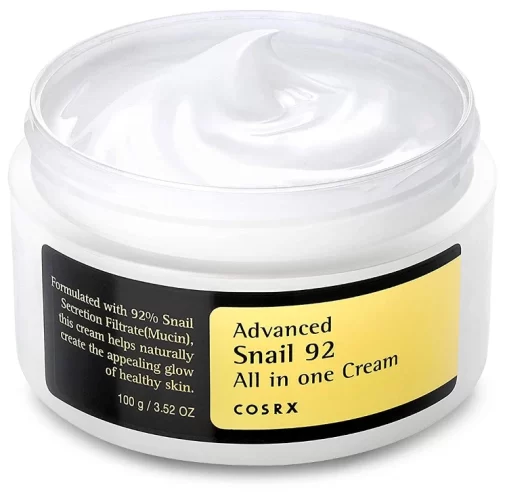 ---
First Aid Beauty Ultra Repair Face Moisturizer
This moisturizer contains that all-important ceramide to strengthen the protective barrier and lock moisture in, helping to prevent any irritation caused by retinol. There's colloidal oatmeal in there, too, to help ease dryness while avocado and meadowfoam seed oils soften skin.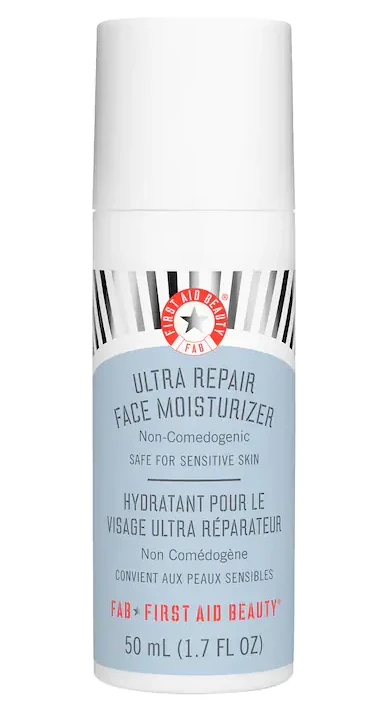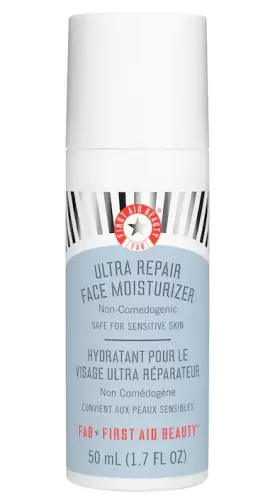 ---
CeraVe Skin Renewing Night Cream
CeraVe decided to go all out with this night cream, putting not one but three ceramides in the formula to seriously help restore and strengthen your barrier and provide deep moisturizing. Moreover, it features shea butter on top of the ingredients list, meaning it forms a protective layer that prevents transepidermal water loss. When applied after using retinol, this moisturizer is going to really lock in essential moisture and help reduce signs of aging, too, due to a peptide complex.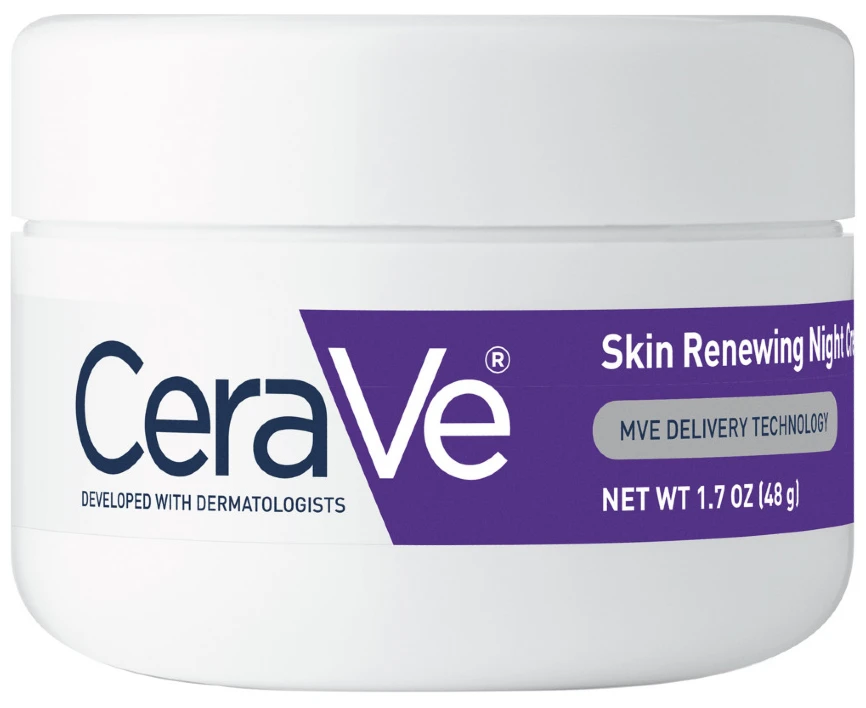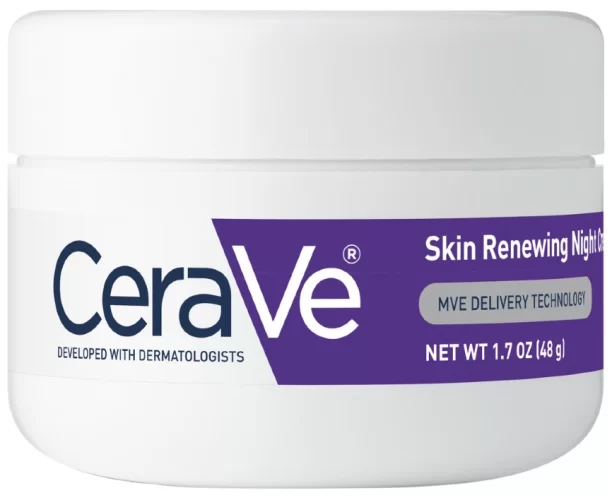 ---
Glow Recipe Banana Souffle Moisture Cream
This moisturizer honestly sounds good enough to eat for breakfast. But you can settle for using it after your retinol. Glow Recipe went with banana because it's skin soothing and hydrating, but also because it's healing, which is perfect for counteracting any irritation or redness caused by retinol. For additional calming and healing, Glow Recipe Banana Souffle Moisture Cream packs Centella asiatica and turmeric.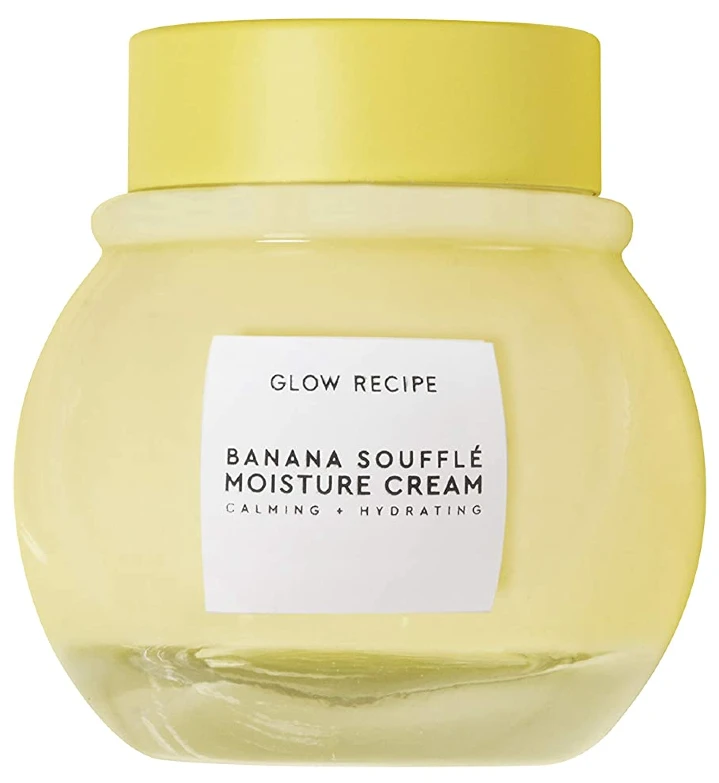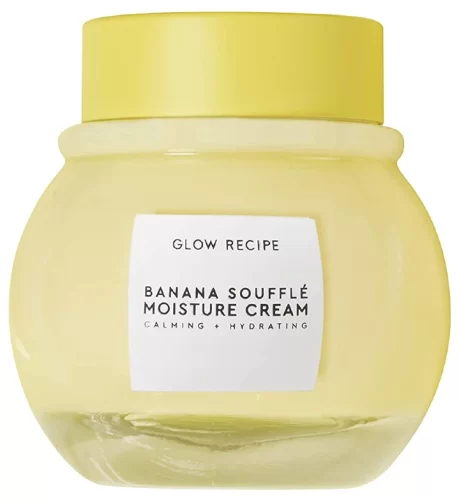 ---
Kate Somerville DeliKate Recovery Cream
Kate Somerville products are a go-to whenever your skin needs a pick-me-up, and this calming formula created to soothe and reduce redness is definitely one of the best to pair with retinol. This moisturizer helps stressed skin, which goes hand in hand with retinol's tendency to bother the skin. Kate Somerville DeliKate Recovery Cream works hard to restore the moisture barrier (thanks, ceramides!) and keep the skin calm. Also, the formula boasts a peptide complex and ginger root, which are great for neutralizing redness.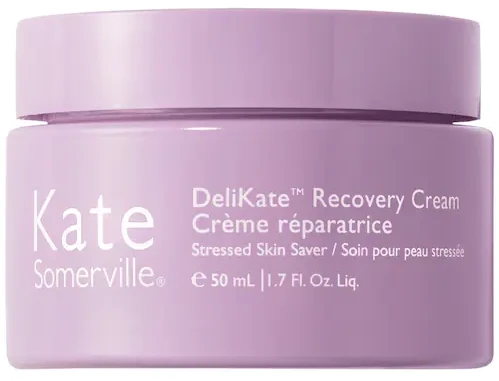 ---
Sunday Riley Ice Ceramide Moisturizing Cream
We'll also bet on this one to minimize all retinol side effects. It's a rich but lightweight moisturizer packed with plenty of hydrators and skin-soothers such as squalane, vitamin F, hyaluronic acid, and coconut extract. The formula is also enriched with three types of ceramides to fortify the epidermal barrier and boost it to resist retinol.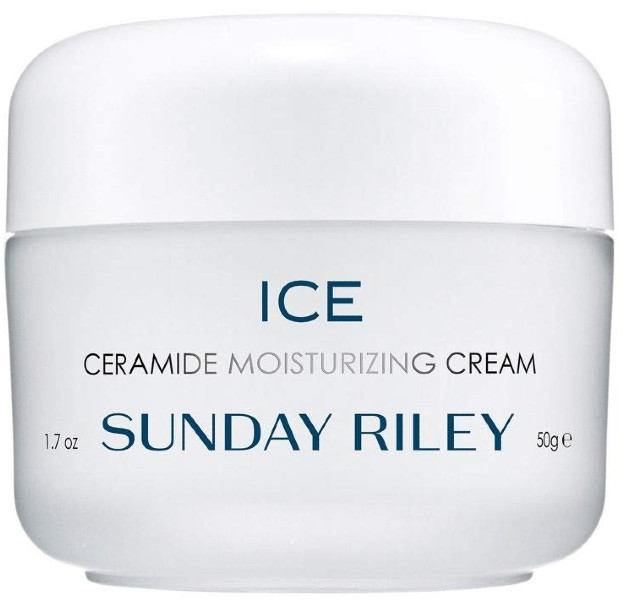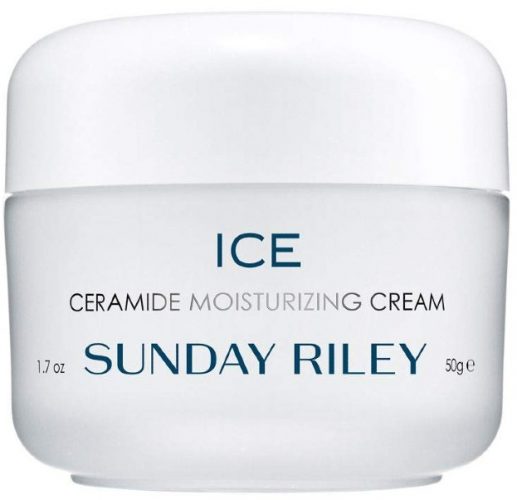 ---
The bottom line
If you're going to incorporate retinol into your routine and make it a regular thing, adding a protective and restorative moisturizer is essential. Check out your ingredients and give ceramides, fatty acids, and hyaluronic acid the big green light! They're definitely superhero-like ingredients that create the best moisturizers to use with retinol.
Read next: How To Use Retinol Without Messing Up Your Skin