Whether you struggle with acne or sun-damaged skin or want to improve the look of fine lines, your derm might prescribe you a tretinoin cream. And if you've already tried it, you know how irritating it can be for your skin—especially if you're in the sensitive skin club. This is because tretinoin causes controlled damage to the skin to encourage its natural renewing process.
Essentially, tretinoin speeds up the shedding of old and damaged cells so that fresher and healthier ones can replace them. This causes a lag time before new cells come to the surface, which leaves the epidermal barrier vulnerable and temporarily weakened. During this initial phase of tretinoin use, you'll most likely experience redness, slight burns, sensitivities, irritation, peeling, and dryness. To relieve these side effects, it's recommended to apply a replenishing and reparative moisturizer after the treatment to support skin recovery. But which are the best moisturizers to pair with tretinoin cream? You're about to find out, so stay put.
What is tretinoin?
Tretinoin (brand names Retin-A, Renova, Avita) is a synthetic retinoid derived from vitamin A, a prescription-strength topical medication used to address sun-damaged skin, wrinkles, and acne. Tretinoin works by increasing cell turnover, meaning it replaces older cells with newer and fresher ones. This clears pores, reduces breakouts, softens wrinkles, and evens tone. Unfortunately, it's common for tretinoin to damage the skin barrier and cause dryness and irritations. For this reason, you need a proper moisturizer to counteract tretinoin's side effects.
Should I use tretinoin before or after moisturizer?
Using a moisturizer with tretinoin is mandatory to reduce the risk of side effects. To help avoid irritating your skin, start by using a moisturizer before you layer tretinoin and after it. Sandwiching your tretinoin will most likely keep damage at bay. You can do this until your skin builds tolerance to retinoids. When your epidermal barrier adjusts to tretinoin, you can only use a moisturizer post tretinoin. For the best outcome, wait for 15 minutes before you apply moisturizer on top of tretinoin.
What ingredients pair well with tretinoin?
Tretinoin works best when used with reparative ingredients to reduce the chances of redness and dryness. Hyaluronic acid is one of them because it's a humectant that attracts and binds water to the skin, helping it maintain elasticity and hydration. Another ingredient that pairs well with tretinoin is niacinamide since it supports a healthy barrier and has antioxidant effects. Actually, one research shows that pre-treating your skin with niacinamide can provide additional barrier protection and decrease water loss. Squalane, peptides, and ceramides also pair great with tretinoin cream due to their reparative and moisturizing benefits.
P.S.: Certain ingredients such as vitamin C, salicylic acid, AHAs, alcohol, or benzoyl peroxide are a no-no while following a tretinoin treatment.
What type of moisturizer is best to use with tretinoin?
The best moisturizer to use with tretinoin should target skin barrier repair and have hydrating and moisture-locking properties.
If you don't know, the protective barrier has a key role in preventing water loss and protecting against external damage. The barrier is made up of cells held together by a mixture of lipids called the lipid matrix (consisting of ceramides, fatty acids, and cholesterol).
When tretinoin penetrates the skin's outer layer, it rapidly produces new cells that lack the necessary adhesion and lipid production, creating tiny holes in your outermost skin layer. That's why most people notice peeling, flaking, dryness, and irritation after retinoids.
Barrier-repairing moisturizers are emollients containing lipids to fill in these holes. As a result of using a replenishing moisturizer after tretinoin, you'll notice an increase in skin moisture and a reduction in side effects.
These moisturizers are handpicked by our editors and will help minimize irritations and sensitivities caused by tretinoin.
---
Purito Centella Unscented Recovery Cream
Best for: Damaged skin and redness
Key ingredients: Cica, niacinamide, squalane and ceramide
This is one of the greats moisturizer you can use after tretinoin without worrying about irritation. I use Purito Centella Unscented Recovery Cream every time my barrier weakens, and I'm telling you: it's a godsend. It is made in a base of 50% Centella asiatica, which gives it incredible reparative properties. Moreover, it packs squalane, niacinamide, ceramide, and phytosphingosine, all needed to restore the skin and make it less sensitive to tretinoin side effects.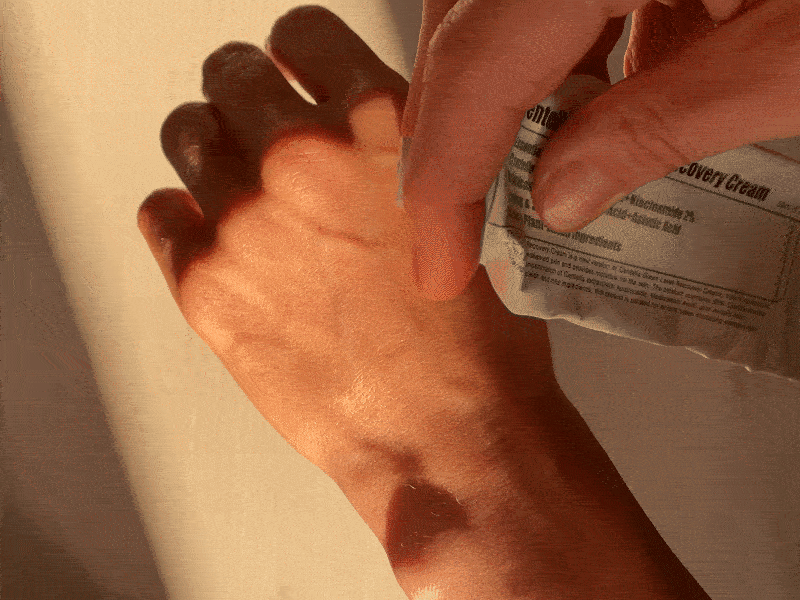 We hand-tested this: "I've been obsessed with Purito Centella Unscented Recovery Cream since the first time I tried it, and it's an excellent repairing product that deserves a place in pretty much all skincare routines. It's a beauty editor's favorite for a good reason—it speeds up skin repair and reinforces the barrier, making the skin less susceptible to further damage and is unscented, which is a huge bonus. It's an excellent one." — Ana Vasilescu, Executive Editor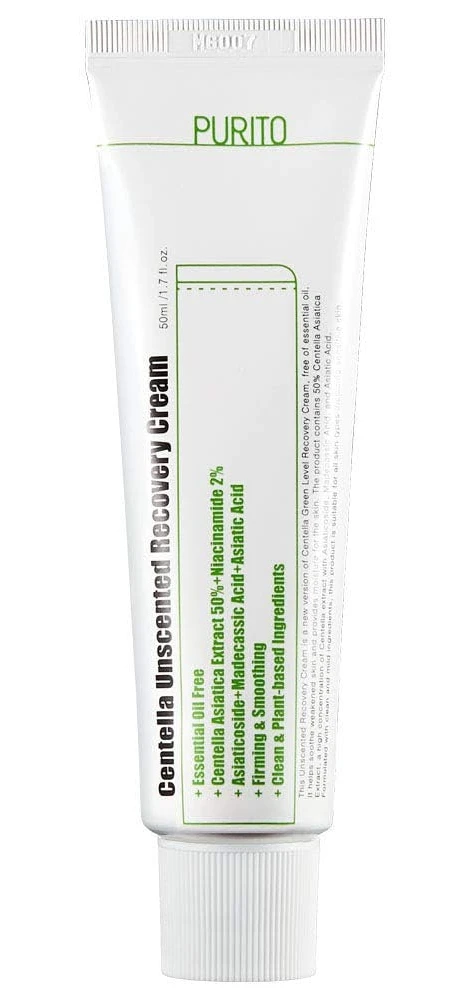 ---
Clinical Skin Multi Lipid Replenishing Moisturizer
Best for: counteract the dryness and irritation associated with tretinoin use, soften fine lines
Key ingredients: Skin lipids, amino acids, hyaluronic acid
This dermatologist-tested moisturizer loads four types of ceramides, cholesterol, and phytosphingosine—all found naturally in the epidermal barrier—to strengthen skin and increase resistance to tretinoin. The formula also packs peptides, hyaluronic acid, amino acids, and squalane, four other key ingredients that improve moisture retention and support the barrier function. Fast absorbing, non-greasy, and void of fragrances and drying alcohol, this is the best moisturizer to relieve tretinoin dryness and peeling while diminishing the appearance of fine lines and wrinkles.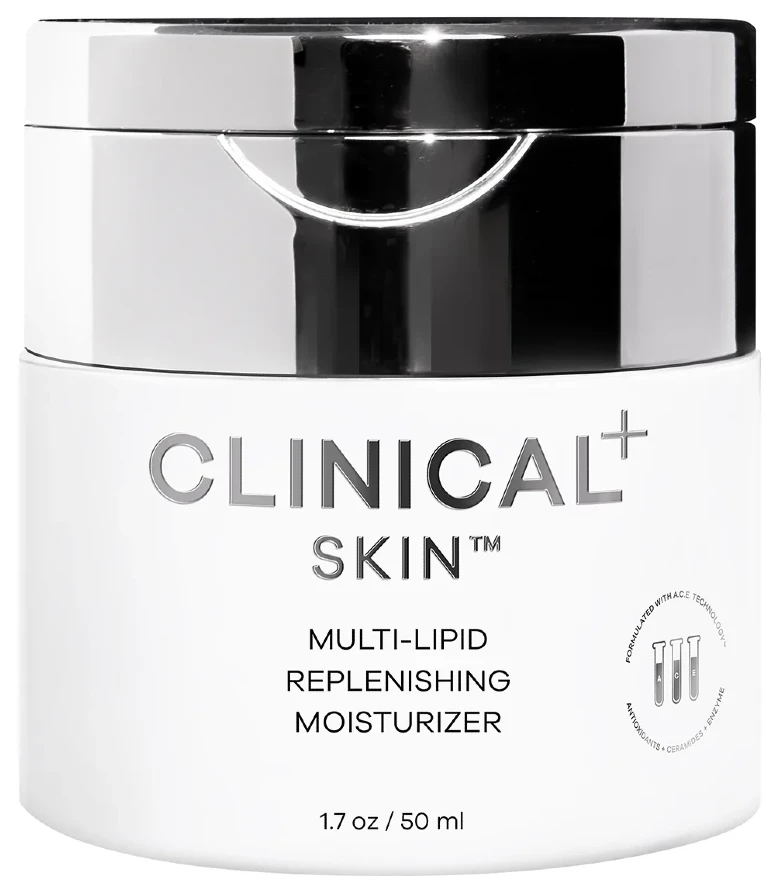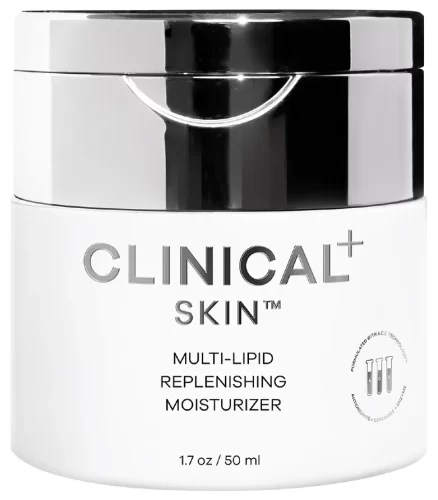 ---
La Roche-Posay Toleriane Double Repair Face Moisturizer
Best for: Skin barrier recovery
Key ingredients: Ceramides, fatty acids, niacinamide
The third spot is taken by La Roche-Posay Toleriane Double Repair Face Moisturizer because it restores the epidermal barrier to help you achieve a healthy glow after tretinoin. To do so, the moisturizer packs soothing and reparative ingredients such as glycerin, niacinamide, fatty acids, and ceramide, which pair incredibly well with tretinoin. At the same time, it skips potentially irritating compounds, like drying alcohol, fragrances, and parabens. It's just great for your thirsty skin and does a hell of a job of preventing irritation from using tretinoin.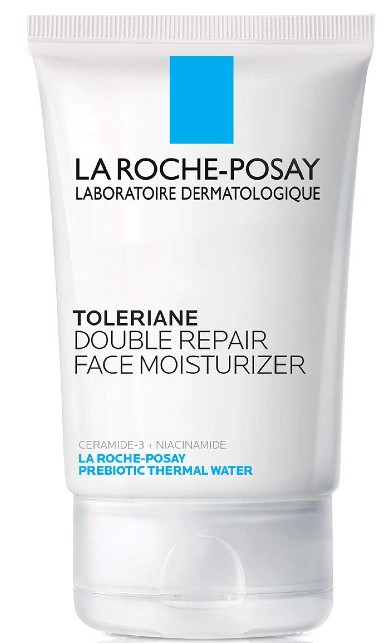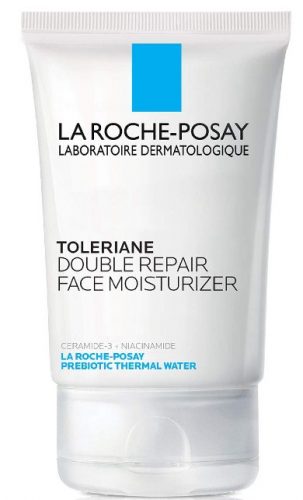 ---
SkinCeuticals Triple Lipid Restore Moisturizer
Best for: Hinder tretinoin irritations, nourish dry skin
Key ingredients: Ceramides, cholesterol, fatty acids
SkinCeuticals Triple Lipid Restore Moisturizer is famous among people who want to replenish and consolidate the epidermal barrier, and it's an ideal product for tretinoin users. Why? It's made with 2% ceramides, cholesterol, fatty acids, and a mix of natural oils, all working to boost the barrier-repairing process and bring your skin to its best condition. So if tretinoin cream still causes you irritation, this moisturizer will counteract its adverse effects in an instant.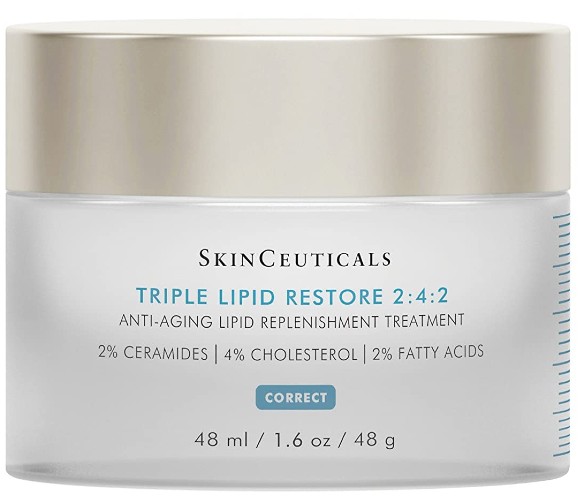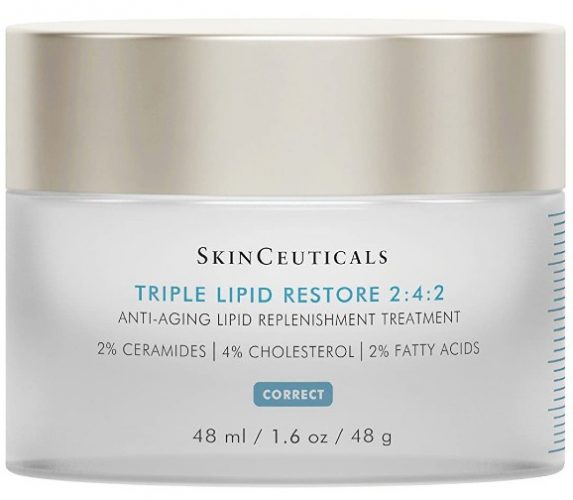 ---
Ole Henriksen Strength Trainer Peptide Boost Moisturizer
Best for: Encourage skin barrier repair
Key ingredients: Peptides, hyaluronic acid, ceramides
Another great skin barrier-strengthening moisturizer, ideal after tretinoin, comes from Ole Henriksen. It's loaded with eight peptides, three ceramides, and cholesterol to accelerate skin recovery, while hyaluronic acid and collagen deliver a burst of hydration that leaves skin bouncy and dewy. This formula also works wonders for plumping fine lines and wrinkles, bringing elasticity and firmness back without irritation or dryness.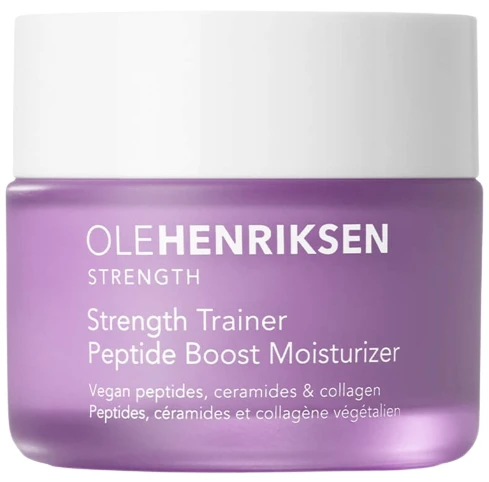 ---
Peter Thomas Roth Hydrating Moisturizer
Best for: Dryness and peeling
Key ingredients: Hyaluronic acid and skin lipids
Peter Thomas Roth Hydrating Moisturizer contains three molecular sizes of hyaluronic acid, making up 30% of the total concentration — imagine how hydrating that is. With hydrolyzed silk, Pentavitin (plant extract that increases hydration), and lots of ceramides, you can bet your skin will stay resilient and soft even when you're following a tretinoin treatment. And the beauty of this moisturizer is that is ideal for all skin types, sensitive and acne-prone included.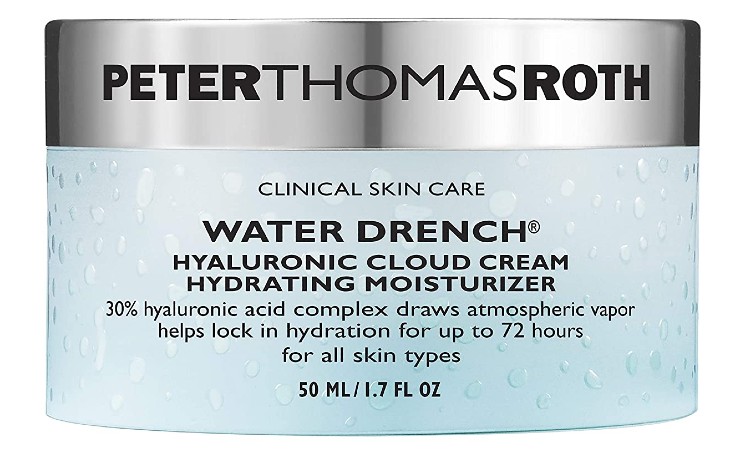 ---
CeraVe Moisturizing Cream
Best for: Moisturize and restore the skin
Key ingredients: Hyaluronic acid and ceramides
This is the perfect drugstore option for a moisturizer to use with your Retin-A cream because it's made with ceramides, cholesterol, and hyaluronic acid. All these ingredients restore your skin and improve its ability to repair itself, which is what your skin needs while using retinoids. The gentle, non-irritating formula is also non-comedogenic and free of oil, which means all skin types can use it without worrying about bad reactions or breakouts.
P.S: I hand-tested this moisturizer too, and it turned out very effective at mitigating tretinoin side effects. Even though it's advertised for normal to dry skin, I've found it to work very well on my oily complexion as well. You can read my full review here.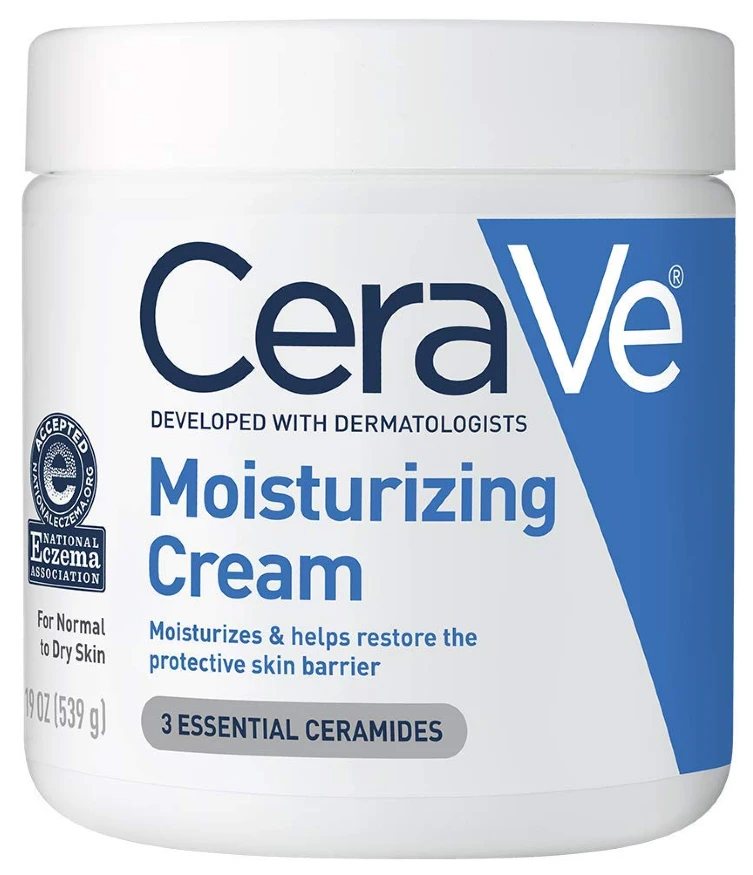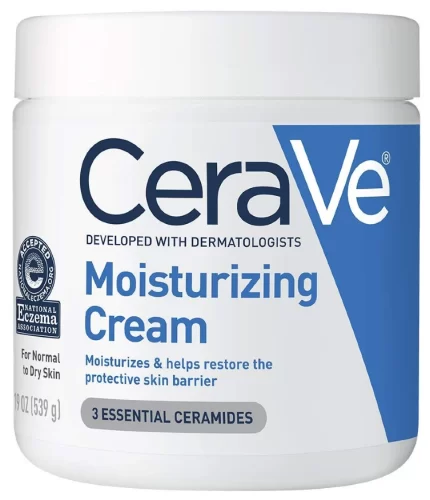 ---
e.l.f. SuperHydrate Moisturizer
Best for: Dryness, peeling, and flaking
Key ingredients: Centella asiatica and squalane
Looking for an affordable moisturizer to pair with tretinoin? You just found it. This fast-absorbing gel moisturizer was made with dry skin in mind, and it contains Centella asiatica to minimize irritation and soothe the skin, niacinamide to encourage repair, and squalane to balance and offset the dryness. Plus, it includes two forms of vitamin E, an emollient that helps prevent skin flaking and peeling. And it costs no more than 12 bucks.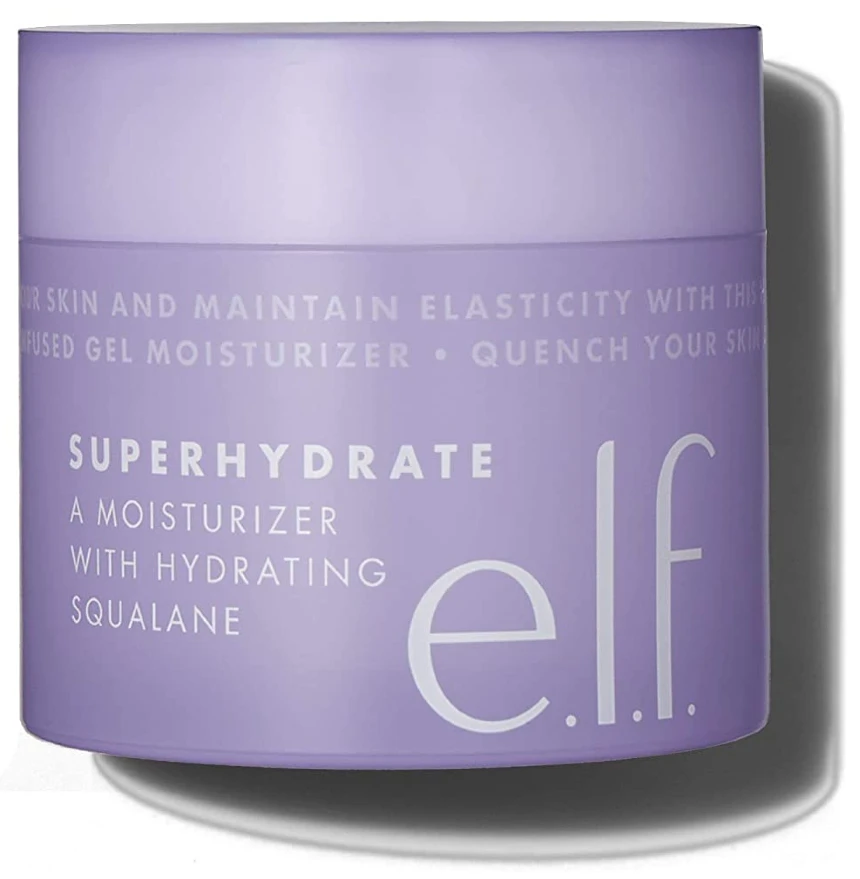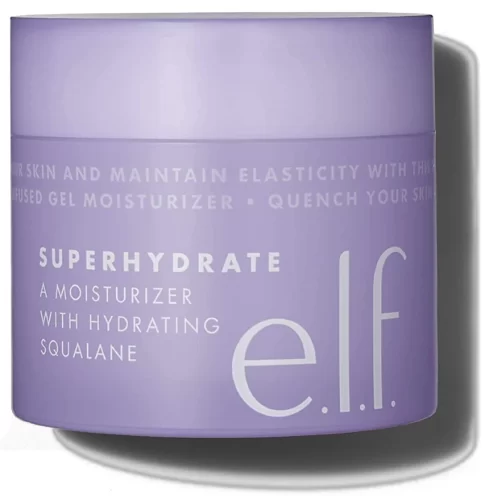 ---
Neutrogena Hydro Boost Hydrating Gel-Cream
Best for: Intense dryness
Key ingredients: Glycerin, hyaluronic acid
This Neutrogena hydrating moisturizer quenches thirsty skin in no time and has a gel-like formula that never feels heavy nor clogs pores as it's non-comedogenic. It is made with humectants like hyaluronic acid and glycerin, plus moisturizing trehalose, so it's a solid choice if you're looking for a budget-friendly drugstore option to minimize tretinoin reactions.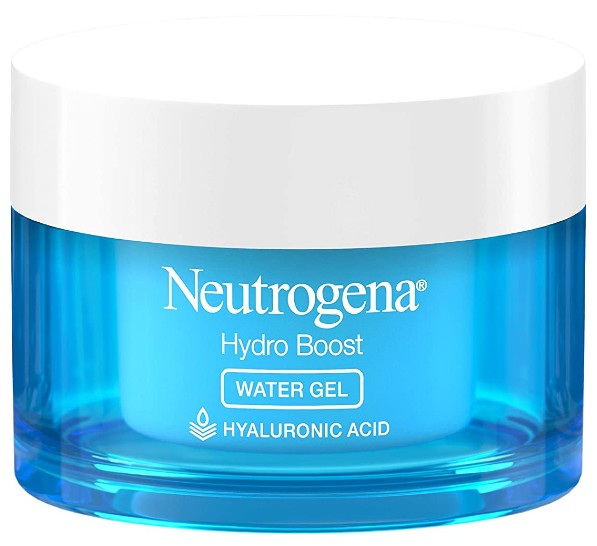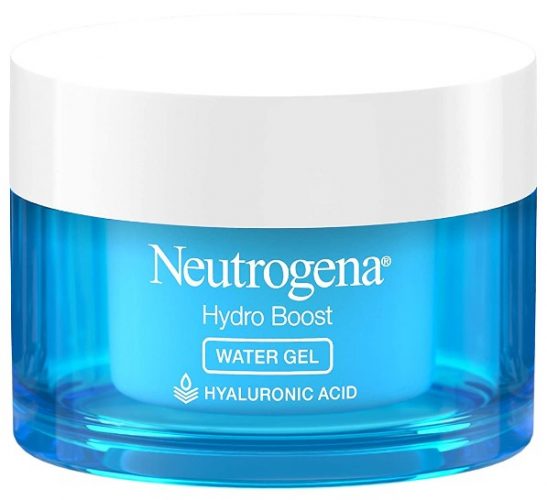 ---
EltaMD UV Daily Broad-Spectrum SPF 40
Best for: UV protection & hydration
Key ingredients: Hyaluronic acid, zinc oxide
If you're using tretinoin, one thing you definitely don't want to skip is sunscreen, as Retin-A can make your skin photosensitive. Well, EltaMD Moisturizer is a double-duty product that everybody raves about, and it has all it takes to be one of the most effective moisturizers to use before or after tretinoin cream. It offers SPF 40 with 9% zinc oxide, high hydration thanks to hyaluronic acid, and antioxidant protection from vitamin E. Here's your winning product!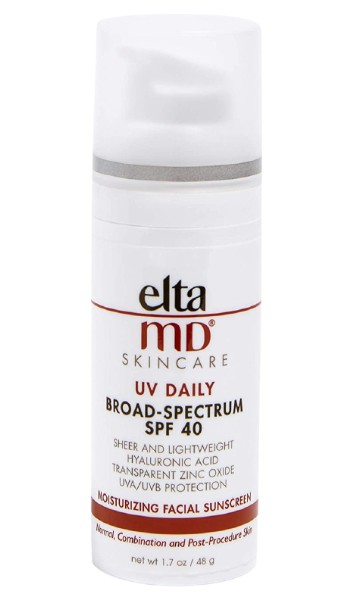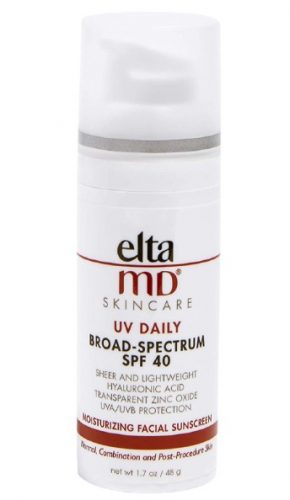 ---
Juice Beauty Oil-Free Moisturizer
Best for: Oily and breakout-prone skin
Key ingredients: Aloe vera, zinc oxide, hyaluronic acid
This moisturizer is a great addition to your tretinoin treatment if you fancy organic skincare and oil-free formulas. It's made with squalane, vitamins B5, C, and E, hyaluronic acid, plus a medley of fruits and plant extracts to soothe and keep sensitivities at bay. Additionally, the antioxidants in the formula protect the skin against free radical damage, while zinc oxide shields against sunbeams with SPF 30.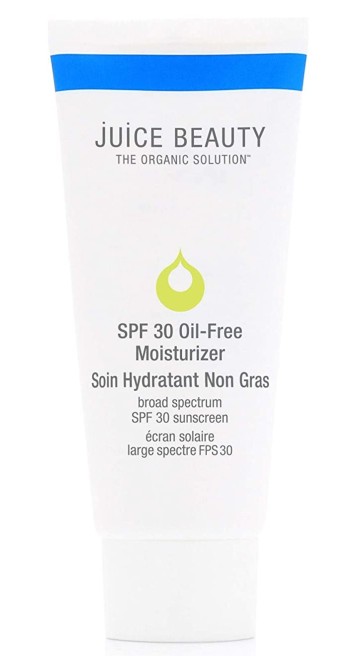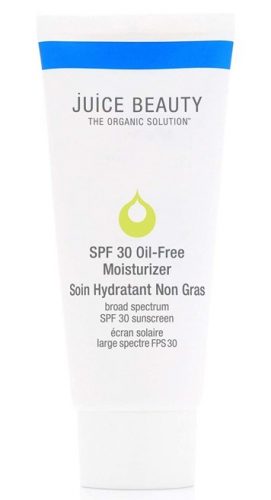 ---
Vichy Aqualia Thermal Rich Cream
Best for: Sensitive skin
Key ingredients: Hyaluronic acid, glycerin, shea butter
Vichy Aqualia Cream is another moisturizer that gets the job done when it comes to minimizing the side effects of Retin-A. This is because it's made with potent humectants, like hyaluronic acid, glycerin, propanediol, and skin-softening shea butter. Besides, the moisturizer is made with Vichy volcanic water that contains 15 minerals, known to strengthen the skin's barrier and protect against external aggressors.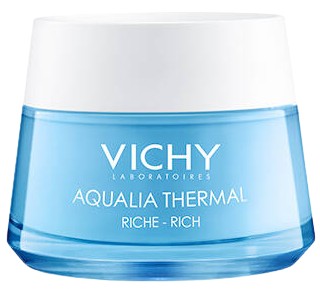 ---
What moisturizer should I use with tretinoin?
It depends on how your skin reacts to tretinoin. If tretinoin only causes dryness, you should pick a super-hydrating moisturizer. On the other hand, if your skin is easily reactive or tretinoin causes irritations, choose a moisturizer that repairs the barrier. Here's a list of the best moisturizers to use with tretinoin cream: