When I hit the big 3-0, I knew it was time for a skincare upgrade. I didn't wake up one day and see a ton of fine lines or dark spots, but the milestone birthday made me realize that I needed to start being more proactive about taking care of my skin. While during the day, I still (and ever will) swear by my antioxidant-packed serum and SPF 50 sunscreen, it was my nighttime regimen that I believed needed an overhaul, so I decided to switch to a more potent night cream in my 30s.
At night is when the real deal happens. The skin cells regenerate and repair damage from the day, making it the perfect opportunity to introduce a potent targeted cream that supports the process. In our 30s, the skin craves formulas that restore the protective barrier, encourage skin resurfacing, and hydrate without clogging pores. So give it just that to get the most from your beauty sleep and you'll wake up to a plump, glowy face.
If you're on the hunt for the best night cream to use in your 30s that goes hand-in-hand with your skin goals, I've got some good news. After plenty of research and personal experience, I can confidently recommend a few options that are sure to work wonders for anyone. From lightweight gels to rich creams, there's something for everybody, so keep your eyes peeled.
The best night creams for your 30s
---
Best overall: Eight Saints Night Shift Anti-Aging Gel Face Moisturizer
With this night cream, you can get the best of both worlds: The cozy comfort of a cream and the powerful effectiveness of a serum. What I absolutely love about it is the clean formula that's chock-full of collagen-boosting peptides, so you can reap the anti-aging rewards, plus hyaluronic acid to keep your complexion nice and hydrated. It's safe for sensitive skin and ideal for people with oily, dry, or combination complexions whose primary goal is hydration. As an extra perk, the non-greasy formula is as light as a feather and sinks right into the skin without any heavy or weighed-down feeling.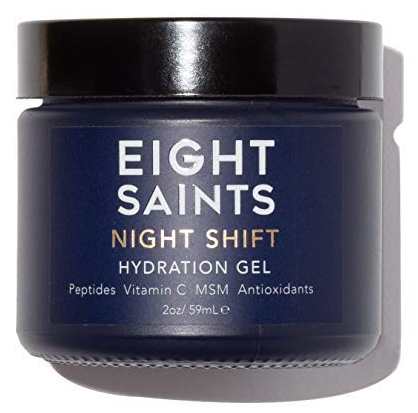 ---
Best for hyperpigmentation: RoC Multi Correxion Facial Night Cream
If you've been dealing with sun spots or post-acne marks, this is the best night cream to add to your routine in your 30s. The star of the show is a resorcinol-based compound that encourages old cells to sloop off and make room for brighter ones to replace them. And to further fuel the tone-evening benefits, the cream is infused with a hefty dose of niacinamide and vitamin C, both antioxidants that reduce hyperpigmentation. The formula is creamy and soft, and it spreads out like butter—it must be the shea butter doing its thing. While the product performs terrific, I have to knock it down a notch due to the strong floral scent that seems to be a turnoff for many.
P.S.: Another solid option for dark spots is REN Overnight Glow Dark Spot Sleeping Cream.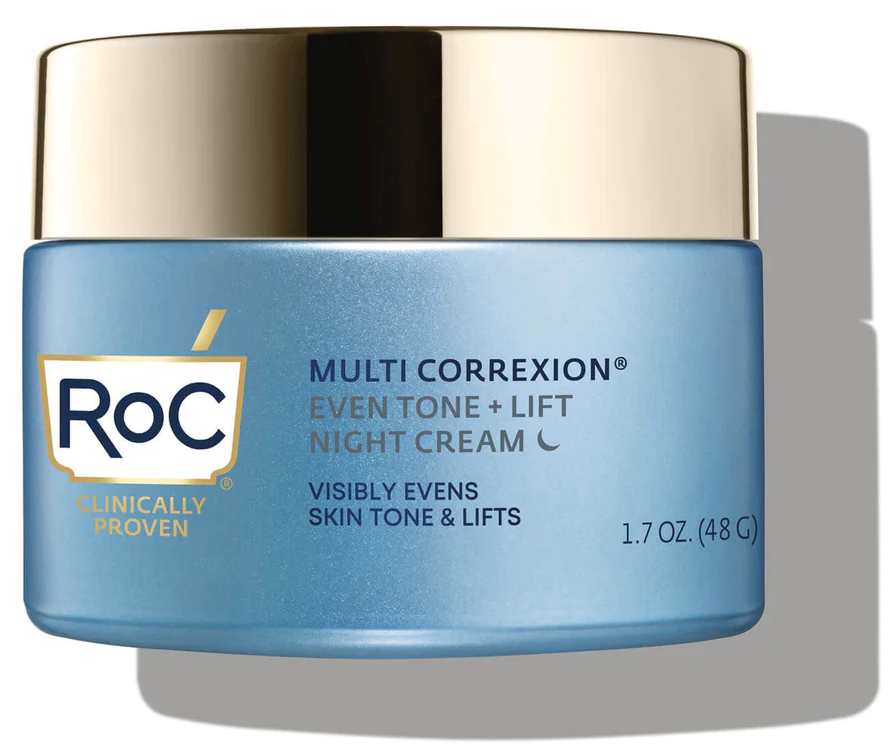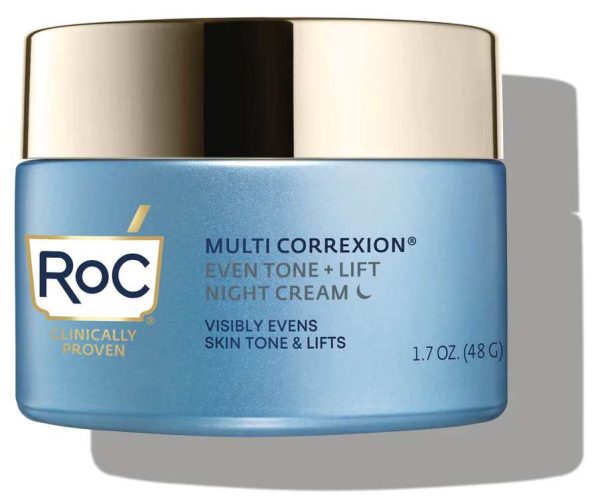 ---
Best for dry skin: Cetaphil Rich Hydrating Night Cream
Dry complexion folks know how comforting it feels to slather their skin in a rich moisturizer before hitting the hay. We're absolutely raving about this drugstore gem that checks all the boxes—it deeply moisturizes, repairs, and all for a super-affordable price. You can count on this formula to deliver some serious hydration for your dry, itchy skin. Packed with powerhouse ingredients like hyaluronic acid, olive oil, and vitamin E, it's got everything you need to wake up to a more quenched complexion. And no worries, it does the job without greasy residues.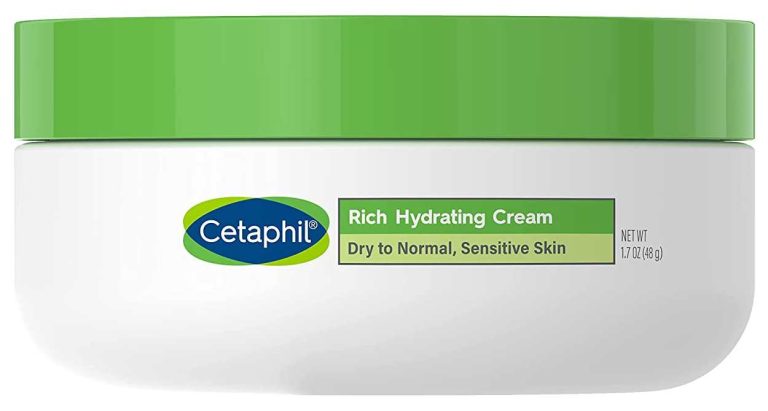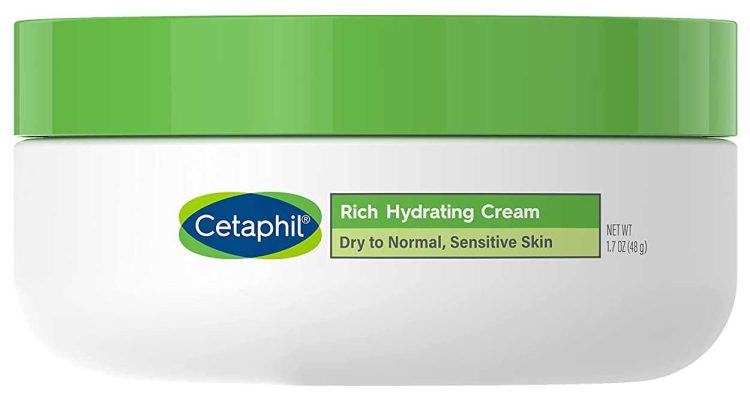 ---
Best natural formula: 100% Pure Retinol Restorative Overnight Balm
Lightweight in texture and feel, 100% Pure Retinol Restorative Overnight Balm contains the holy grail of anti-aging ingredients, retinol, to encourage skin renewal and minimize fine lines. The formula is also infused with natural oils that nourish and protect the skin from moisture loss. There's more: It has avocado butter which not only enhances the balm's texture but also helps to improve firmness and elasticity. Just warm a coin-sized dab between your hands and apply a thin layer across the face and neck as the last step of your PM skincare routine.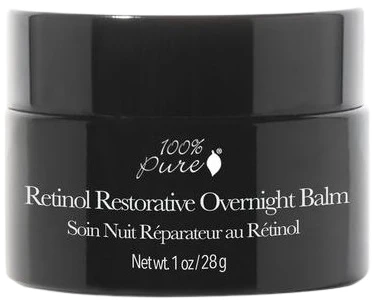 ---
Best for sensitive skin: The Inkey List Ceramide Night Treatment
Sensitive skin is often the result of a damaged skin barrier, which is why ceramides are a must in your PM routine. This makes The Inkey List Hydrating Night Treatment the answer to all your problems. With an impressive 3% ceramide blend, it's designed to boost moisture retention and restore cracked skin. And if it wasn't enough, it's also loaded with an impressive 2.5% multi-molecular weight hyaluronic acid that brings hydration to the surface and in the inner skin layers.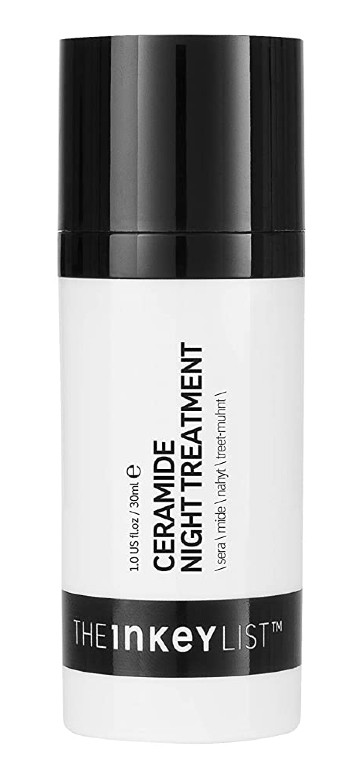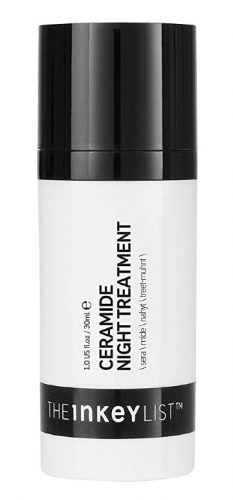 ---
Best for uneven texture: SkinCeuticals Glycolic 10 Renew Overnight
Exfoliants are a nighttime skincare essential because they help with cellular turnover, which is at its peak while you sleep. This overnight cream takes it up a notch by combining two potent chemical exfoliants— 10% glycolic acid and 2% phytic acid. It promises to improve uneven skin tone, smooth texture and fine lines, and leave your face feeling baby soft by morning. But beware, the glycolic acid is pretty strong, so start slowly by using it every two evenings to help your skin build tolerance before increasing to nightly use. Don't forget to wear sunscreen in the morning and an antioxidant serum to boost your skin's photoprotection, as exfoliants can increase photosensitivity.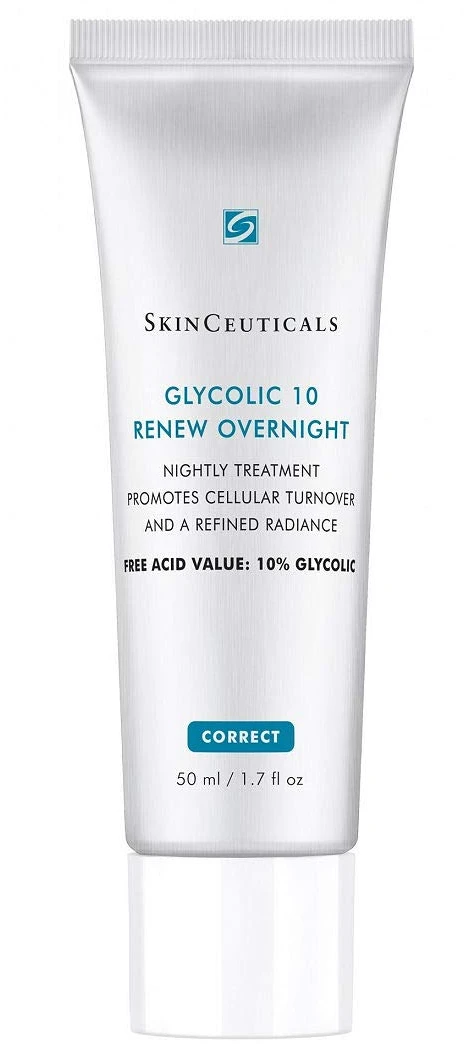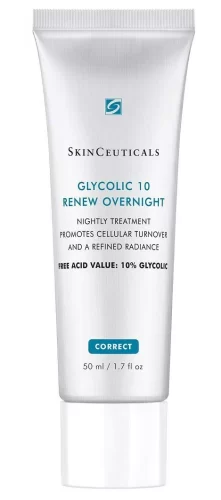 ---
Best drugstore: L'Oreal Paris Skincare Revitalift Anti-Aging Night Cream
This is one of the best anti-aging night creams for 30s you can find in pretty much any drugstore near your house. While it firms and reduces fine lines with retinol, it's also powered by apricot oil, an emollient that locks moisture and supports a healthy moisture barrier. And adding Shorea butter and soja proteins to the mix, you can expect to have some seriously strong and resilient skin. This cream is the real deal when it comes to fighting the signs of aging, and that's probably why it's racked up almost 11,000 five-star reviews from happy Amazon shoppers.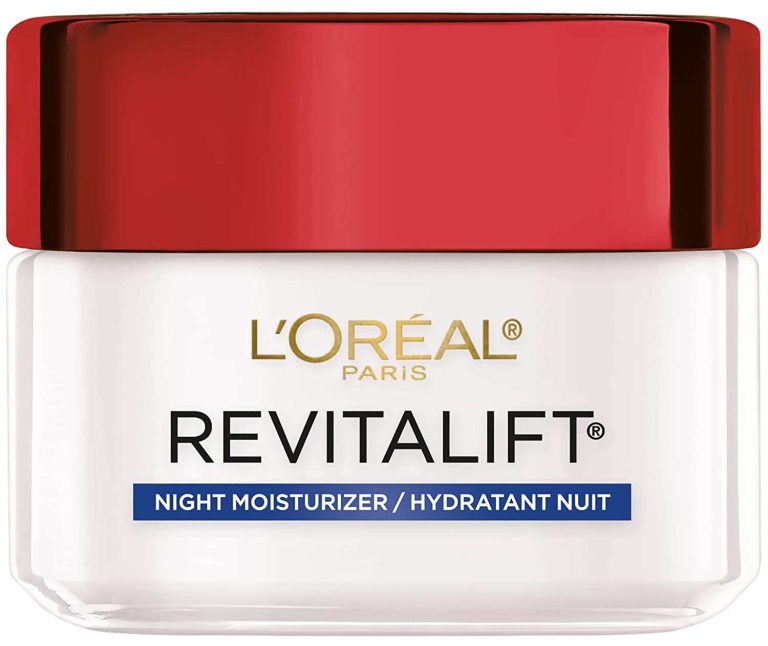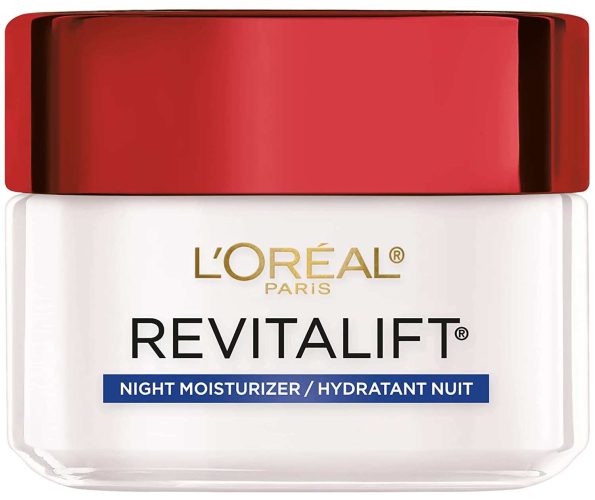 ---
Best for damaged skin: Andalou Naturals Night Repair Cream
Fast-absorbing and featherweight, this night cream is your best bet to nourish and repair your damaged skin while sleeping. It's chocked full of botanical extracts and loads resveratrol, coenzyme Q10, squalane, and vitamin C in a formula that's gentle enough even for the most problematic complexions. All these actives work in tandem to strengthen the skin's antioxidant defense and accelerate cell regeneration. At the same time, the addition of peptides (from the goji fruit) builds proteins to support firmer and smoother skin.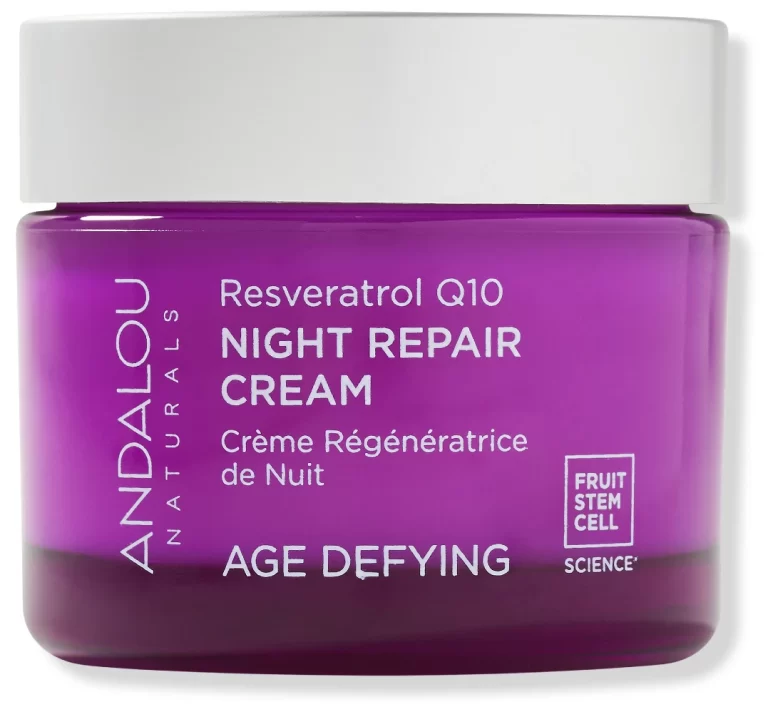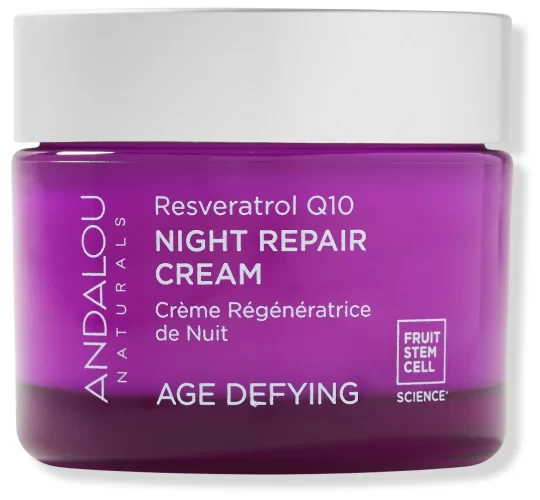 ---
Best for redness-prone skin: Eucerin Redness Relief Night Creme
My dermatologist recommended me this night cream when I had bad flare ups from acne, and it was amazing. I definitely encourage anyone dealing with rosacea, eczema, redness, or chapped sensitive skin to give it a try. It tones down redness, soothes inflammation, and moisturizes the skin in a matter of days. The cream is light, like a milky gel texture, with no fragrance and no greasy or oily feeling whatsoever. Plus, it can be used from head to toe, and a tiny bit goes a long, long way.
---
Best with retinol: Olay Retinol24 + Peptide Night Face Moisturizer
Who said turning 30 had to be scary? With this retinol-infused night cream, you can conquer aging signs like a boss. It's the ultimate sidekick for those of us who want to wake up looking and feeling younger. Packed with retinol and retinyl propionate, this superhero combo works tirelessly while you sleep, speeding up cell turnover and boosting collagen production to ward off wrinkles. But that's not all—peptides are thrown into the mix, working hard to soften your skin and lock in moisture overnight. It's a no-brainer why this cream is so popular.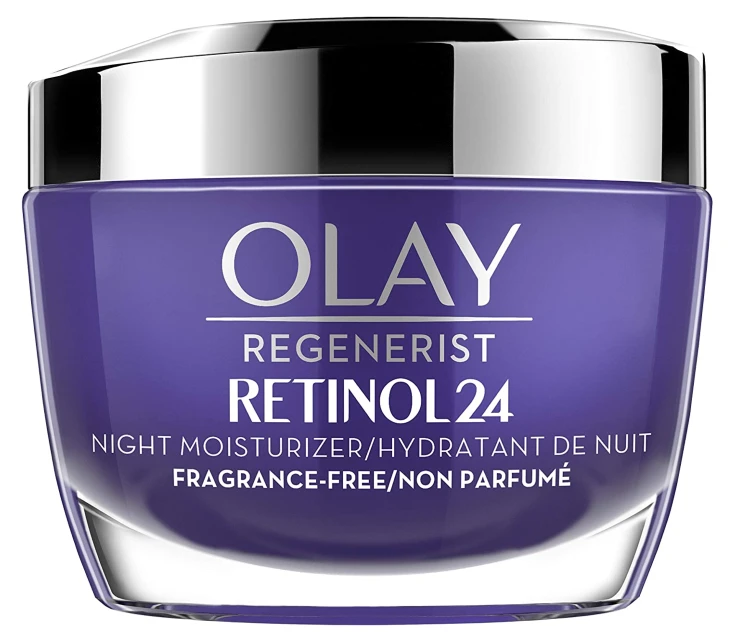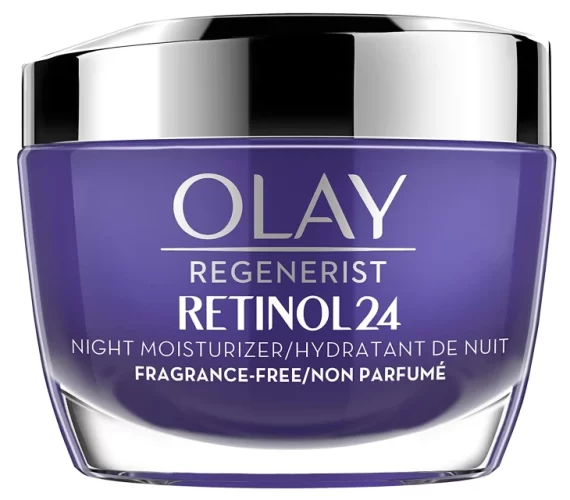 ---
Best for day and night use: PCA SKIN Collagen Hydrator Night Cream
This 24-hour cream can be used around the clock and is perfect for those who want to streamline their routine. It provides lightweight hydration and antioxidant-rich olive oil that work terrific to keep your skin moist and protected during the day. The cream also does the double duty to restore moisture and reduce water loss at night thanks to the addition of shea butter and sweet almond extract.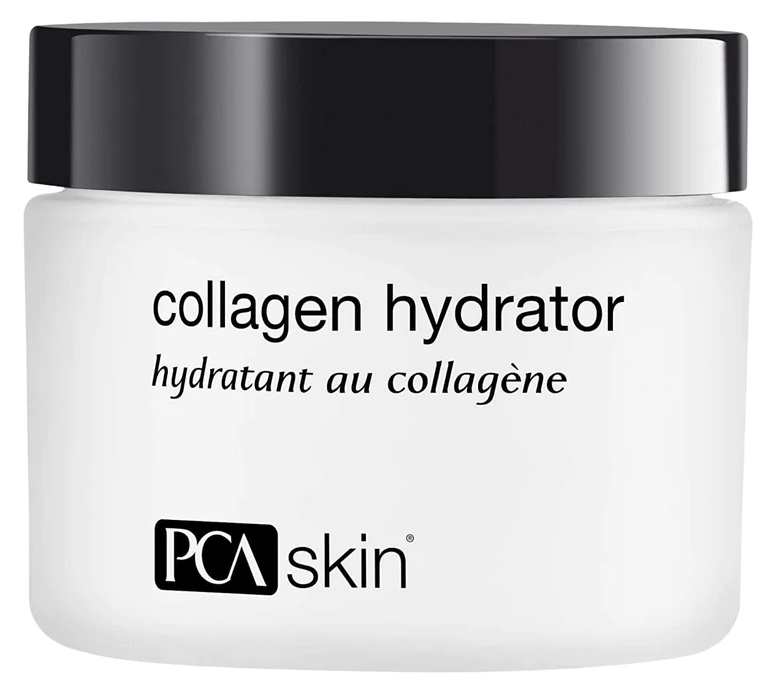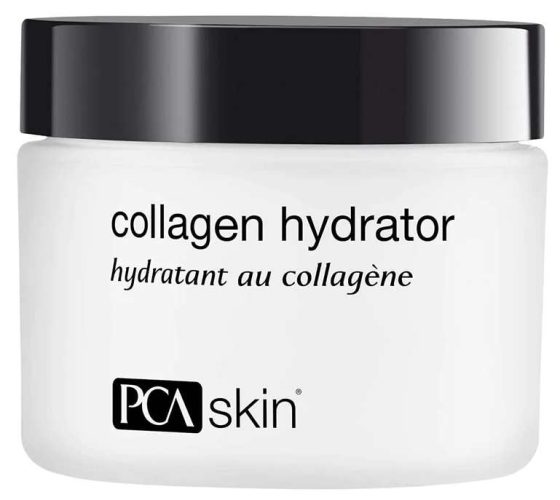 ---
Best for oily skin: Origins Clear Improvement Pore Clearing Moisturizer
If you're anything like me with oily, acne-prone skin, this Origins Clear Improvement Pore Clearing Moisturizer will be your new holy grail. Packed with the superhero of acne-fighting ingredients, salicylic acid, it helps clear blackheads, decongest pores, and purify your skin while you catch some z's. It's non-comedogenic and safe for sensitive skin too. Just remember, this moisturizer is great for pore-clearing but not so much for repairing your skin overnight. That's why I use it every three days and pair it with a restorative cream with ceramides for the other two. Oily, combination, or acne-prone skin usually needs both formulas, and this combo has worked wonders for me.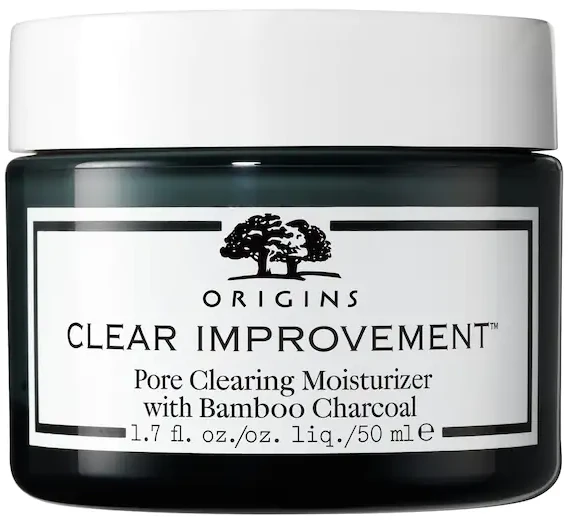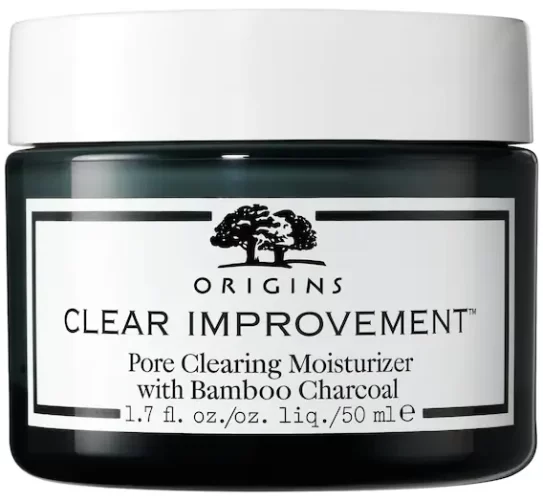 ---
Why do I need a night cream in my 30s?
With the right night cream, you can give your skin a better chance to recover itself overnight so it's ready to face the day ahead. As we fall asleep, our skin goes into recovery mode, undoing all the damage it dealt with throughout the day. This is why using a night cream that complements your skin's restorative efforts is essential.
As your skin loses water overnight, it's important to use a rich, emollient cream to replenish lost moisture. But it's not just about hydration; you also need a cream packed with ingredients that aid in cell turnover and promote restorative activity. In short, while the daytime demands SPF and antioxidants, nighttime is all about deep repair and nourishment.
What my night cream should contain?
The best night cream to use in your 30s should be loaded with ingredients that speed up skin recovery, accelerate cell renewal, increase hydration, and reduce moisture loss. Hence, keep an eye on ingredients like retinol, alpha-hydroxy acids, humectants like hyaluronic acid and glycerin, and moisture-sealing ingredients such as squalane and ceramides.
Read next: How Skin Changes With Age And How To Adapt Your Routine In Your 20s, 30s, 40s, And Beyond