The skincare routine you had in your 20s won't work anymore in your 30s, — that you can be sure of. With essential proteins like collagen and elastin production decreasing, fine lines begin to appear, dark spots become more visible, and hydration is lost at an accelerated rate. Hence, the need to adapt your routine to these changes and add certain ingredients is a priority so that your 30s won't catch you off guard. But that won't happen since you're here, looking for the best night creams for your 30s.
Why do I need a night cream in my 30s?
At night, the skin loses water, and it's in a restorative state due to cell turnover recovery mode. So using a rich cream in your PM routine will make it easy to wake up to plump, happy skin. In plus, to enhance your skin's ability to repair itself during the night, you need a cream formulated with restorative ingredients. Simply put, the day is about antioxidants and SPF, while the night is for repair and hydration.
What my night cream should contain?
With skin repair and hydration in mind, the best night cream for 30s should be filled with ingredients that aim to speed up skin recovery, accelerate cell renewal, burst hydration and prevent moisture loss. Hence, the ingredients you should look for in your night cream are retinol, alpha-hydroxy acids (AHAs), like glycolic and lactic acids, humectants like hyaluronic acid, and glycerin, plus moisture-preserving ingredients such ceramides and peptides.
The best night creams for 30s
We've pulled out the best night creams to use in your 30s, from lightweight to rich textures, for all skin types and concerns.
---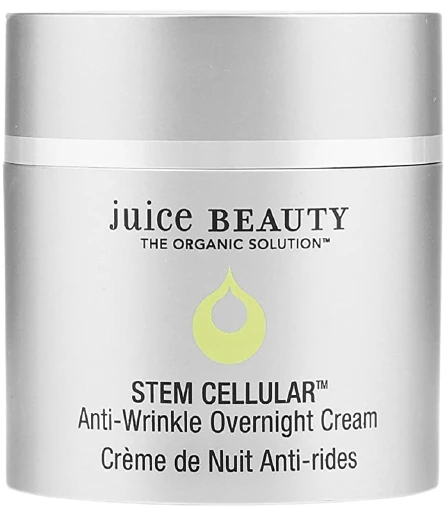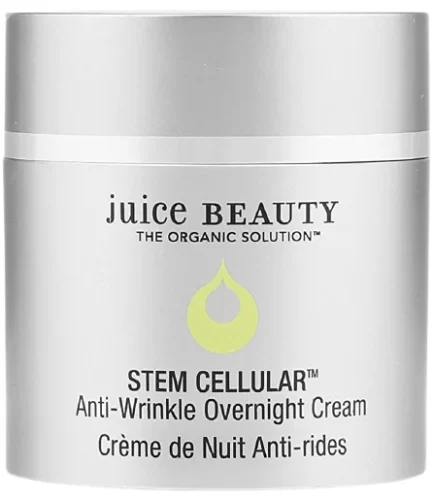 Best overall: Juice Beauty Stem Cellular Anti-Wrinkle Overnight Cream
Juice Beauty Stem Cellular Anti-Wrinkle Overnight Cream gets first place on the best night creams for 30s for fair reasons. First, it's created with a grape and aloe vera juice base, working to strengthen the antioxidant defense system and soothe skin. Secondly, it increases moisture and hydration with shea butter and olive-derived squalane while vitamin E and ceramides soften skin. Third, the organic, natural formula has a lightweight yet nourishing rich texture that absorbs fast and provides plumping moisture.
---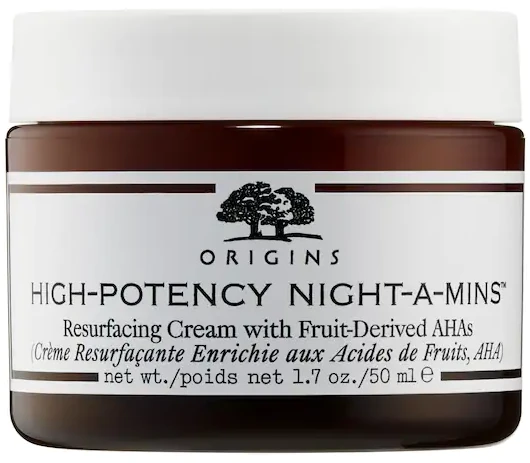 Best for dull skin: Origins High-Potency Night-a-Mins Resurfacing Cream
AHAs are gold for dull, stressed skin, but not only. They slough away dead cells buildup to reveal renewed, smoothed skin for a healthy, glowy appearance. Origins' night cream is filled with fruit-derived AHAs, while the addition of vitamins, calcium, squalane, and essential oils strengthens the skin and prevents moisture loss. Simply put, slathering your skin in this night cream will have you wake up to resurfaced, refreshed, and moist skin. Oh, and it smells delicious!
---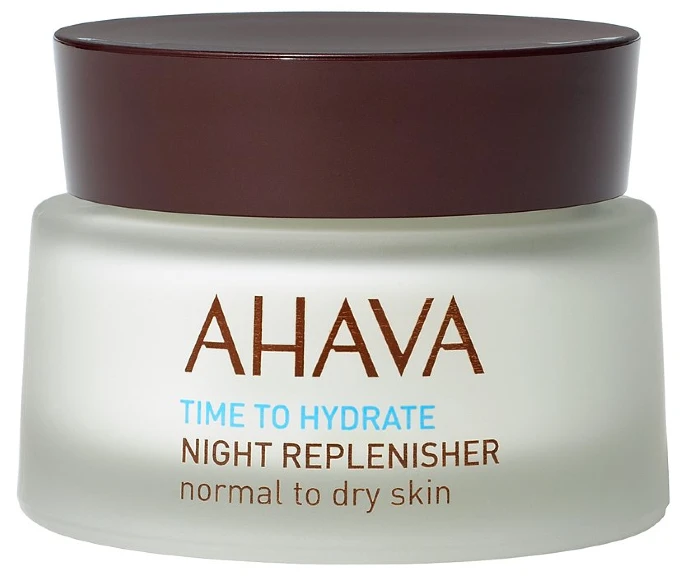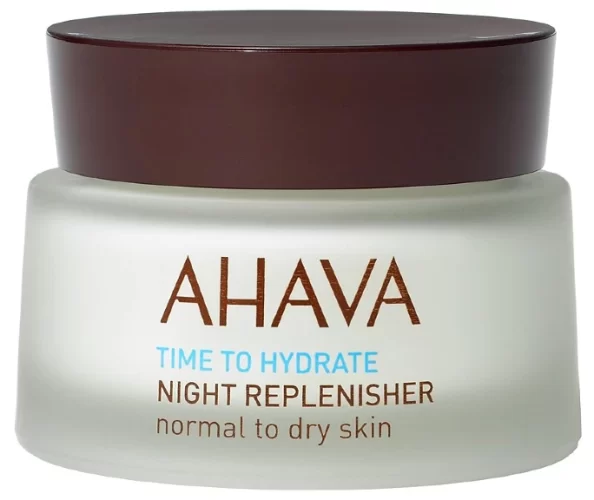 Best for dry skin: Ahava Time to Hydrate Night Replenisher
When fine lines appear more visible because your skin is dehydrated, you just need a cream to burst hydration. And how Ahava products never disappoint, this one definitely rises to your high expectations. The blend of botanical oils traps moisture in, preventing further dehydration, vitamin E softens, and retinyl palmitate gently resurfaces. It's among the best night creams for 30s because it is gentle, has a velvety texture, and works to reinforce the skin's barrier, smoothen and reduce dryness.
---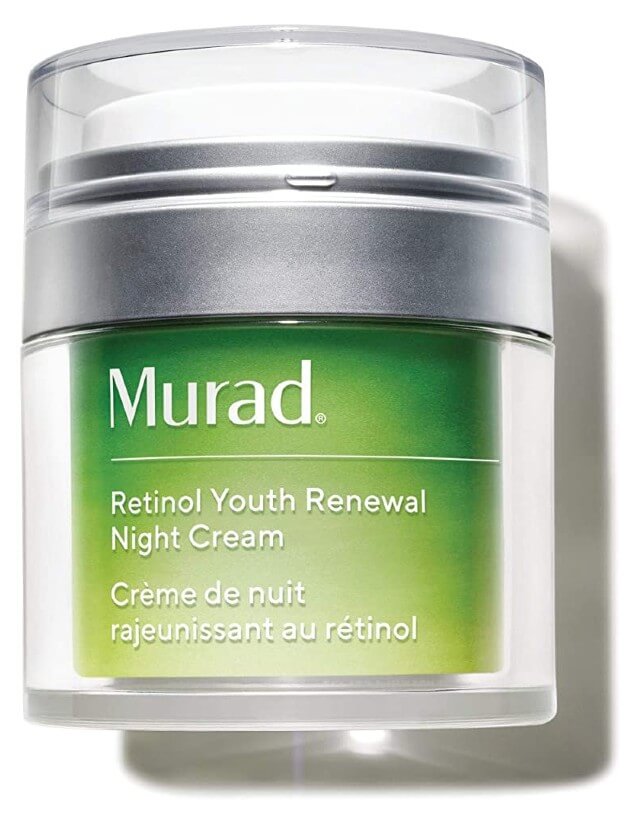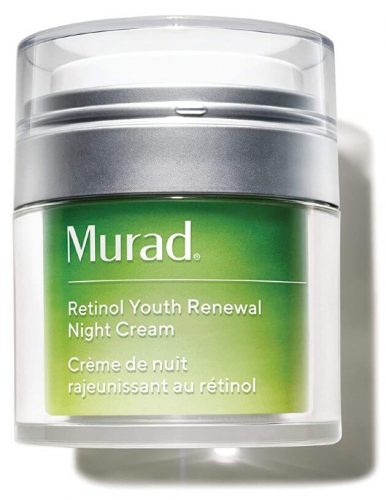 Best with retinol: Murad Retinol Youth Renewal Night Cream
Murad Youth Renewal Night Cream stands out as the best night cream for 30s infused with retinol. The formula mixes a fast-acting retinoid, time-release retinol, and retinol booster to help you prevent the apparition of first fine lines. Additionally, this night cream is spiked with niacinamide and picolinamide to reinforce the protective barrier for skin that stays strong. Other ingredients worth being mentioned are yeast extract, urea, and amino acids, all known to boost moisture retention and plump skin.
---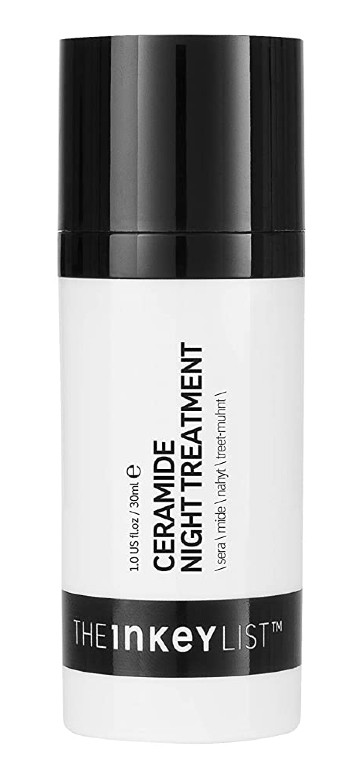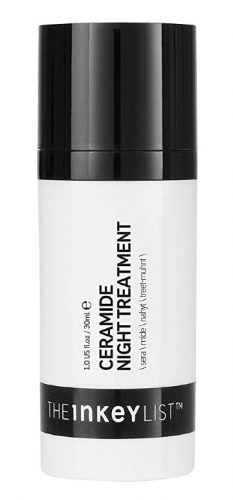 Best for skin barrier: The INKEY List Ceramide Hydrating Night Treatment
Ceramides are critical to the skin barrier; they create a film to prevent moisture loss and hinder the permeability of external aggressors into the skin. Welp, the Inkey List made a treatment boosted with 3% ceramides that does just that, and more. Not only due to its high content of ceramides but the cream is packed with multi-molecular weight hyaluronic acid that acts both on the surface and in-depth to increase hydration. More than that, the formula includes squalane and jojoba seed oil to trap even more moisture, perfect for thirsty skin.
---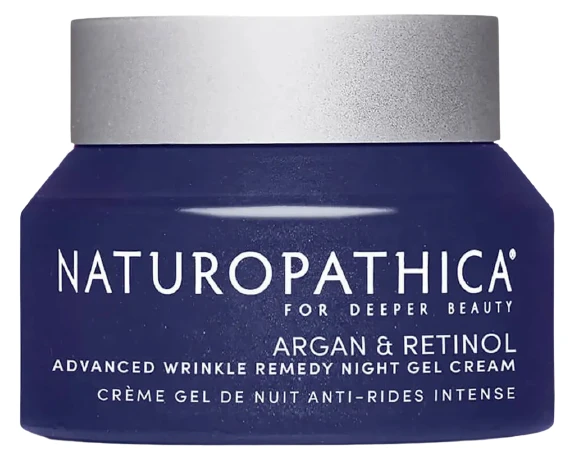 Best for sensitive skin: Naturopathica Argan & Retinol Wrinkle Repair Night Cream
This does best for those looking for a vegan, natural night cream for 30s. While it delivers transformative benefits thanks to retinol, it has a clean formula that's gentle to even the most sensitive skin types. The cream also packs botanical oils and mango seed butter to soften and prevent transepidermal water loss, while lactobacillus ferment and peptides calm the skin and relieve dryness. Expect a smoother, more velvety complexion than ever before.
---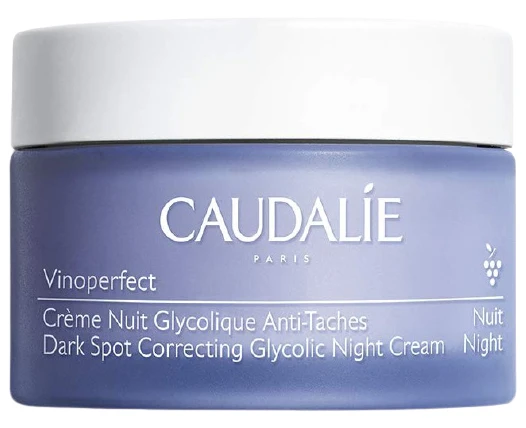 Best for dark spots: Caudalie Vinoperfect Brightening Glycolic Night Cream
Another of the best night creams for your 30s comes from Caudalie, a vegan and clean brand with formulas that truly deliver. It's a dark spot correcting cream that works to brighten the skin with papaya enzymes, glycolic acid, and resveratrol — magic in a jar as it says. Say goodbye to discoloration, uneven skin tone, and dullness. In plus, shea butter, and squalane offset dryness, ensuring the exfoliating power of this cream won't irritate.
---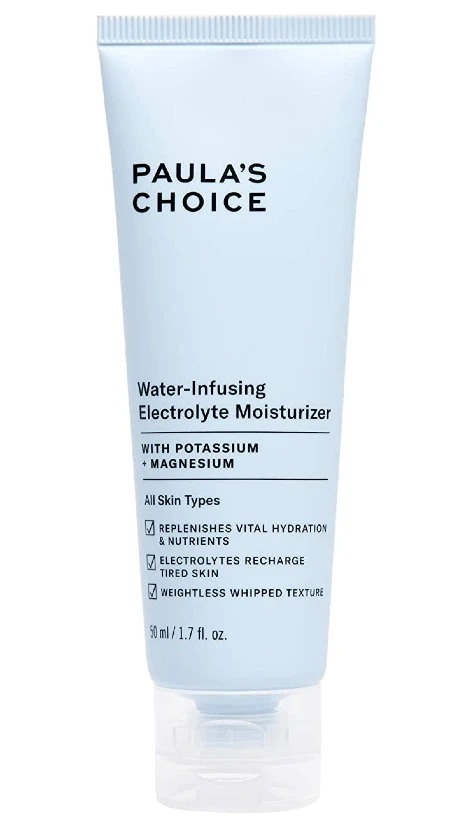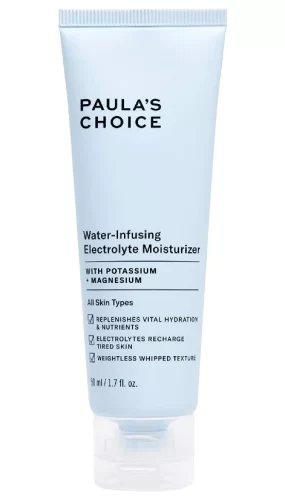 Best for oily skin: Paula's Choice Water-Infusing Electrolyte Face Cream
Folks with oily skin, this is the best night cream for your 30s. First, it has a water-gel lightweight formula that lacks oils and fragrances. Add that to a cocktail of magnesium, calcium, ceramides, niacinamide, and squalane, and you've got yourself a great night cream, ideal for oily and acne-prone skin types. And you can use it during the day too! The result is a glowing, smoother, plumper complexion.
---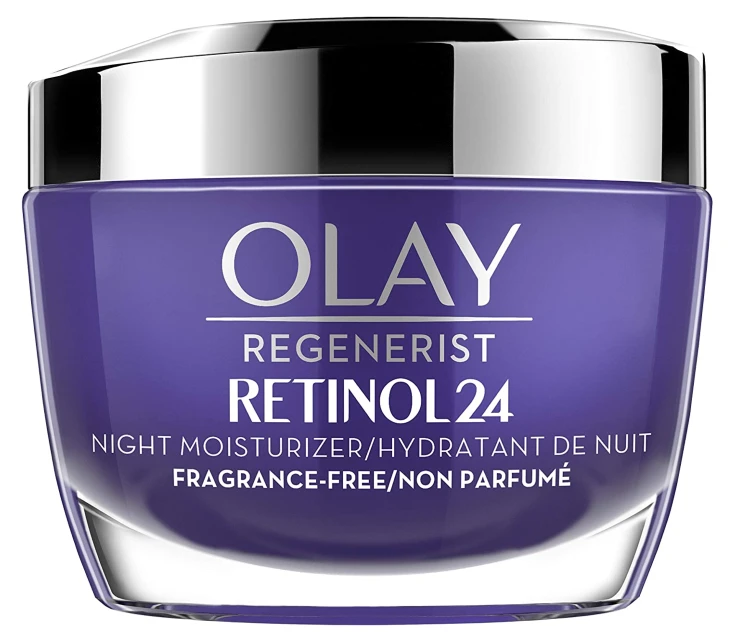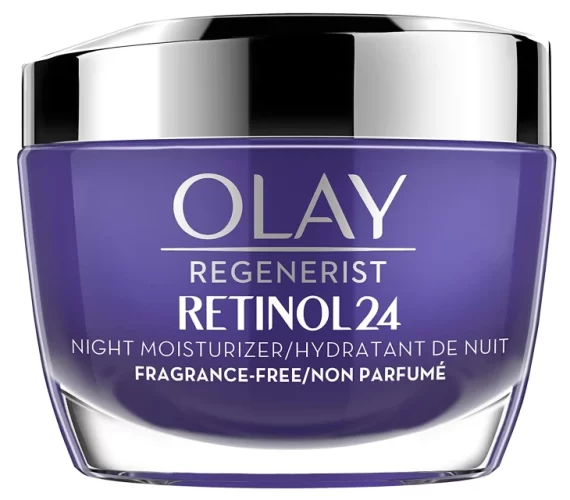 Best drugstore: Olay Regenerist Retinol Cream
Hydrate, repair, and correct with Olay Regenerist Retinol Cream. It has a rich, ultra-hydrating formula that absorbs in the blink of an eye, leaving the skin to look and feel healthy. But here's the gist: the cream is spiked with retinol and retinyl propionate, to speed up cell turnover and hike up collagen levels, plus peptides, great at softening and hindering water evaporation. In the end, it's so popular for a reason.