Fact-checked by Ana Vasilescu.
If you haven't yet heard of this luxurious beauty brand, today's your lucky day. Known for its spa with worldwide locations bringing these indulgent products into your routine, Omorovicza is more than just a personal treat. The brand's focus on effective skincare and high-quality ingredients promises results and a lavish experience. While Omorovicza offers a generous range of skincare products, to find the right ones for you, you just need a little bit of guidance. That's why in today's article we reveal the best Omorovicza products that are both gentle and effective.
What's Omorovicza signature ingredients?
Thermal waters have been a historical and modern-day cure for inflammatory conditions, and today's Hungarian brand is proudly based in Budapest, "the international spa city." Omorovicza sought to create a more bioavailable thermal water to deliver nutrients and minerals deep into the skin. Sharing the aristocratic family name, Omorovicza's illustrious history started with their 18th-century thermal baths. Using these waters, the brand's patented Healing Concentrate™ was developed, in part with the Nobel-prize-winning lab responsible for vitamin C in skincare!
However, Omorovicza's luxury line delivers innovations beyond its thermal water while being renowned for its clean beauty forward formulas. The creators of the first silicone-free BB cream, the brand delivers cult-level products like its mud masks and the famed Queen of Hungary Mist.
Our top pics
The brand has a fanatic following in Europe, but for the uninitiated, let's introduce some of the best Omorovicza products worth the splurge!
---
Omorovicza Midnight Renewal
The brand has found a secret to increasing the bioavailability and absorption of its products, and that secret is fermentation. Containing the lactococcus ferment lysate, the serum delivers a probiotic wallop that improves product retention by healing your skin's barrier. This overnight skin revitalizer maximizes hydration in all its best forms, with three fatty-rich ceramides locking in moisture from water-magnets polyglutamic acid and hyaluronic acid. Omorovicza Midnight Renewal Serum also contains bakuchiol—a well-known retinol alternative that gives the same benefits but without irritation.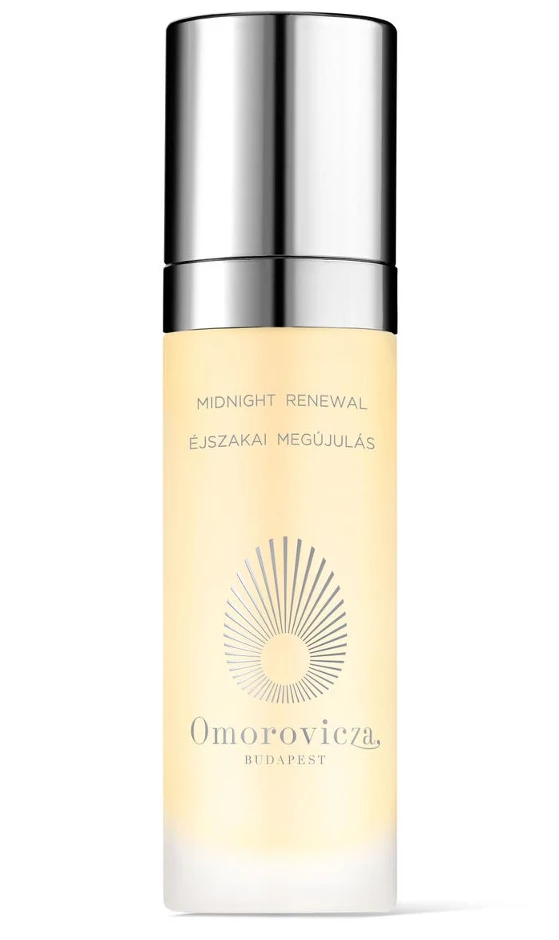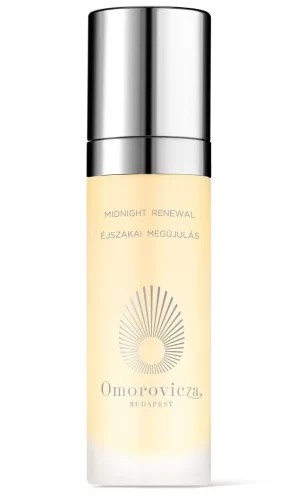 ---
Omorovicza Rejuvenating Night Cream
For when you can't fly to Europe to visit the thermal spa. This product's patented Healing Concentrate delivers therapeutic minerals from Budapest's thermal waters in a luxurious buttery cream. The cream promises plump, hydrated skin with a scrumptious list of botanical fatty oils from hazelnut peptides, plum, almond, apricot, and carrot seed oil. Like all Omorovicza products, this cream is not lacking actives; moisturizing squalane softens fine lines and texture for smoother skin, while proteins reinforce the barrier. There's more: potent fruit extracts from apples and acerola are rich in phytonutrients and antioxidants like vitamin C to fight free radicals and aging signs.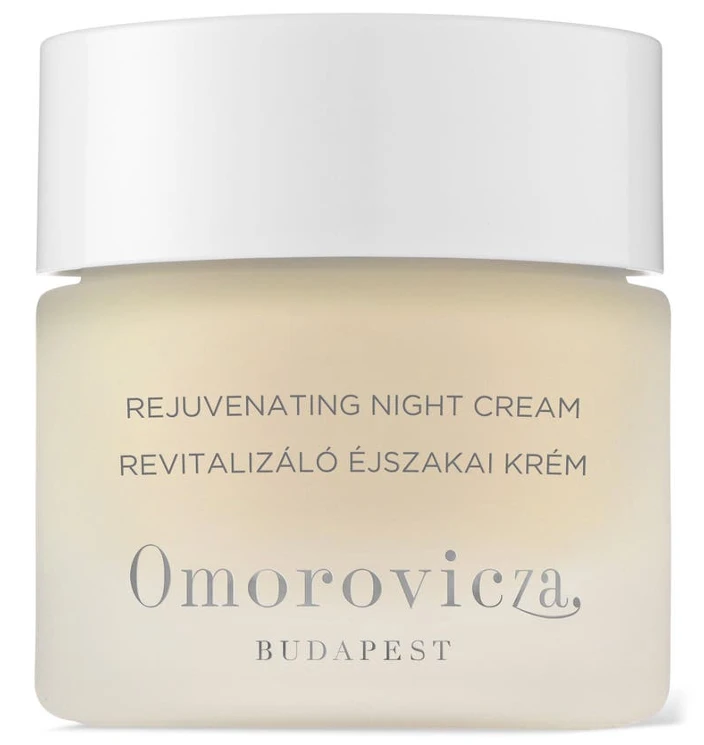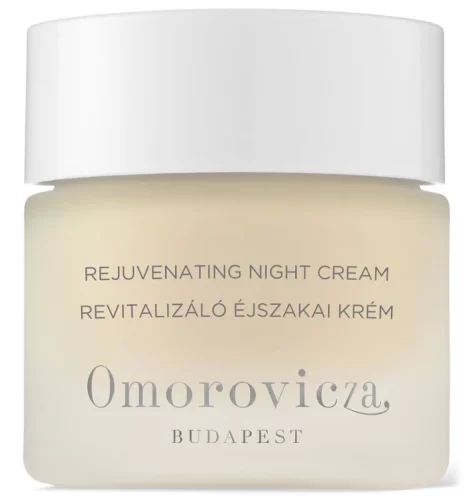 ---
Omorovicza Daily Vitamin C
We've all heard vitamin C is a must for anyone looking to fight free radicals and brighten the skin, but not all serums are the same. While the antioxidant potency of vitamin C is high, it also leads to the product having shorter shelf spans with sensitivity to heat and light. This serum prioritizes ingredient quality, so it uses a highly stable form of vitamin C salt, aka sodium ascorbyl phosphate. The milky serum's less intense vitamin C reduces irritation and is supported by hydrating agents like sodium hyaluronate, making it a gentle choice for sensitive skin. Meanwhile, anti-inflammatory niacinamide fights redness alongside soothing zinc PCA for a healthy, bright complexion.
---
Omorovicza Cleansing Foam
Omorovicza's cleanser aims to target overworked skin with its anti-inflammatory thermal water renowned for balancing the skin's microbiome and relieving sensitive skin. The formula relies on their patented fermented thermal water, allowing greater absorption of all the nutrients and minerals into the skin. The product also packs copper gluconate, a great anti-ager and an important component for producing hyaluronic acid that also helps reduce sebum overproduction. The foam's hydrating glycerin keeps freshly cleansed skin in check to minimize that post-wash flare-up.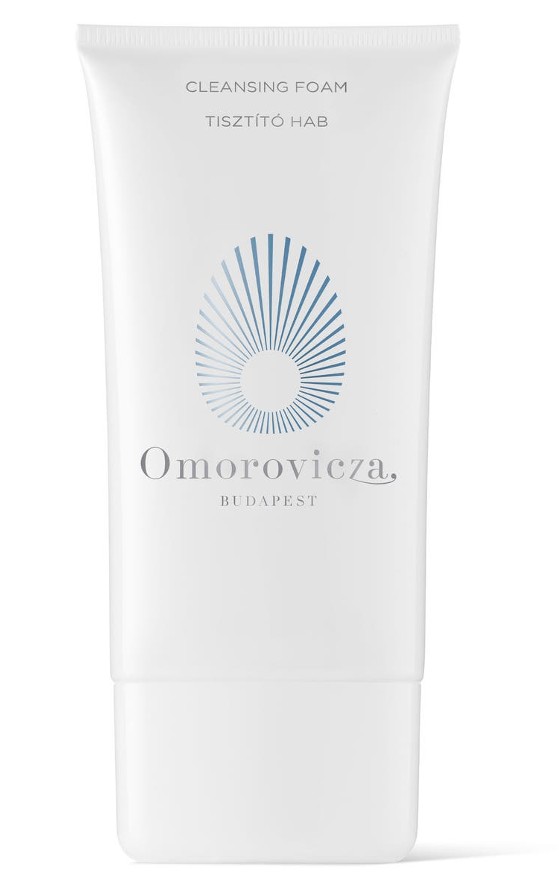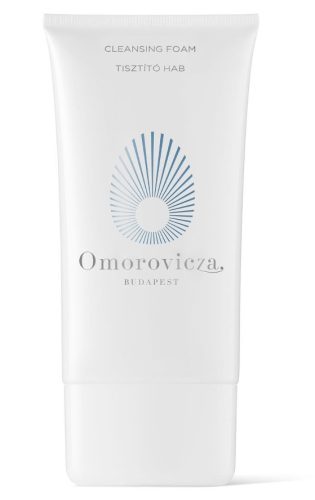 ---
Omorovicza Acid Fix
It's called the acid fix for a reason. In this day and age, an arsenal of acids is often seen as the best defense against any potential skincare woes. This exfoliating acid peel brings a punch with a powerful blend of AHA and BHA acids to resurface dull, lackluster skin. Combining glycolic, salicylic, and lactic acid, this strong peel is meant to be used a couple of times a week to gradually exfoliate and balance skin. With the added hydrating elements glycerin and hyaluronic acid to combat irritation, you can enjoy your bright glowy skin the next day.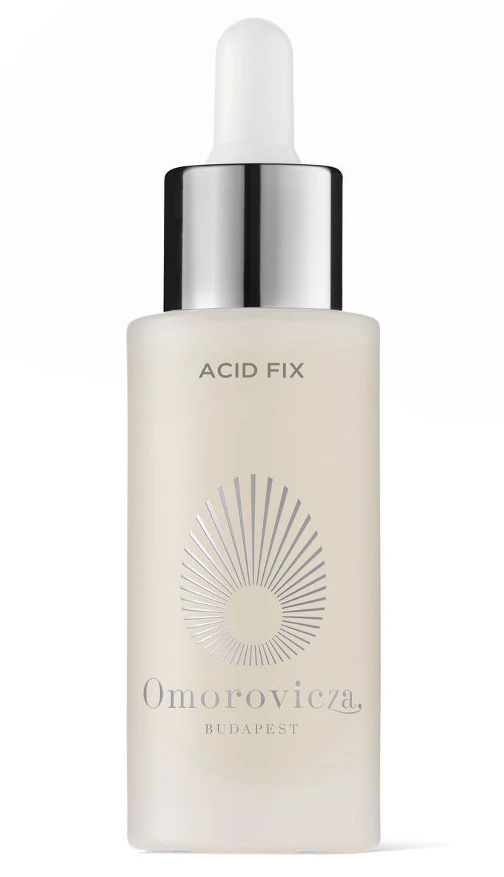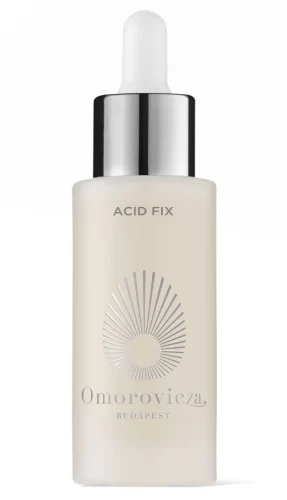 ---
Omorovicza Reviving Eye Cream
By far, this is the best Omorovicza product for the eye area. It vows to fight under-eye darkness with ascorbyl tetraisopalmitate—a stable oil-soluble form of vitamin C. This super vitamin C is more potent at small concentrations than a regular ascorbic acid; just 1% is more effective in skincare than the 20% in typical products. It does come at a price, though, quite literally, it makes this eye cream expensive to manufacture, so it's a little pricey.
The other goodies in this eye cream make it well worth it. Arnica fights inflammations preventing that too-tired puffy look and helping to soften under-eye bags. Squalane and vitamin E join the scene, lightening and moisturizing the under-eye area while fighting those pesky fine lines. Finally, lactic acid helps reduce blood flow, which in the thinner skin under the eyes is a key contributor to darkness, banishing dark circles for good.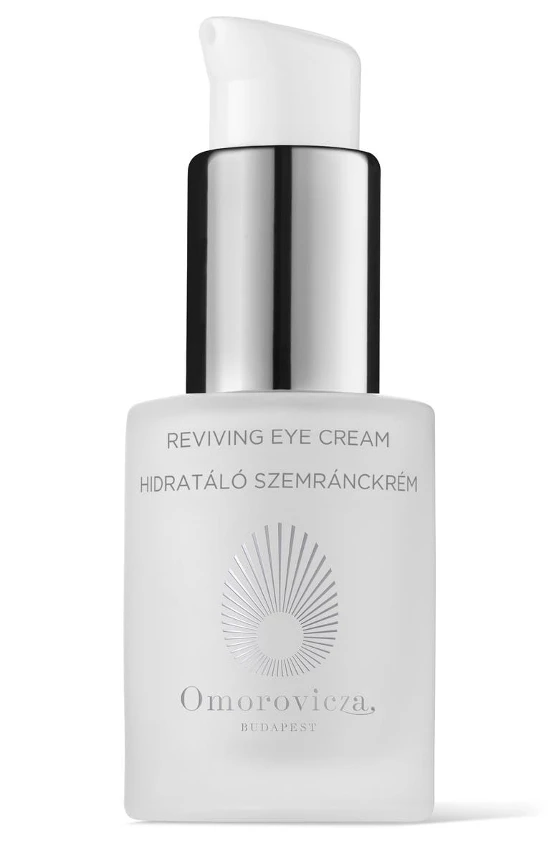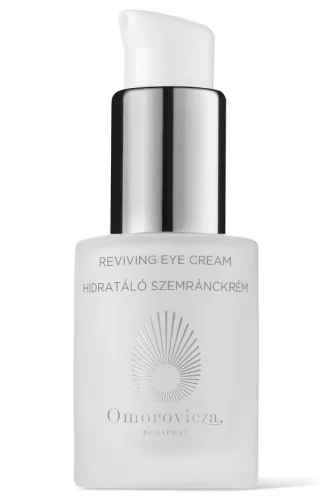 ---
Omorovicza Miracle Facial Oil
If you have dry skin, this is your guardian angel! Of all the most luxurious and moisturizing oils in skincare, somehow, the very best have made their way into this product. Super fatty and nourishing sea buckthorn joins antioxidant-rich rosehip and vitamin A from sweet almond oil to replenish and plump even the dryest skin types. Containing vitamin E and with winged kelp extract boosting collagen, your skin's elasticity, and firmness should noticeably improve. To remove that dry, unhappy old skin, the oil contains bakuchiol—the gentle and effective retinol alternative—to speed up skin turnover and reveal your healthy new skin.