If you're looking for the best salicylic acid toners, you're most likely dealing with clogged pores, excess sebum, and probably breakouts. Or, you might be a salicylic acid-beginner and want to start it slowly with this BHA, which, honestly, if not taken easy, can cause dryness.
So, whatever your reason, starting with these salicylic acid-infused toners is the way to remove what the cleanser didn't take away, and add benefits to your skin. In turn, this can result in fewer breakouts, brightener skin, balanced oil production, and softer texture.
What is salicylic acid?
Salicylic acid is part of the beta-hydroxy acids (BHA) family, naturally derived from the bark of willow trees. Its structure makes it oil-soluble, aka it penetrates the lipid barrier, where it dissolves oil and junk, unclogging pores and preventing breakouts. Also, salicylic acid gently exfoliates the surface, removing dead cells buildup and smoothing the skin texture.
Who can use salicylic acid toner?
You can use a salicylic acid toner if your skin is oily and prone to whiteheads and blackheads. On the flip side, if your skin is dry, mature, super sensitive, or eczema-prone, stay away from a salicylic acid toner since it can be too harsh for you and dry your skin.
Is toner with salicylic acid good for acne?
Salicylic acid toners work best for superficial acne (whiteheads and blackheads) and work to prevent future blemishes. This multi-tasker has it all from exfoliating to revitalizing, to restorative and bacteria-fighting benefits. So yes, if your skin is prone to mild acne, the best salicylic acid toners might be that extra step you need in your skincare regimen.
What is the best toner with salicylic acid?
Here are the best salicylic acid toners that can help you with acne, breakouts, and excess sebum.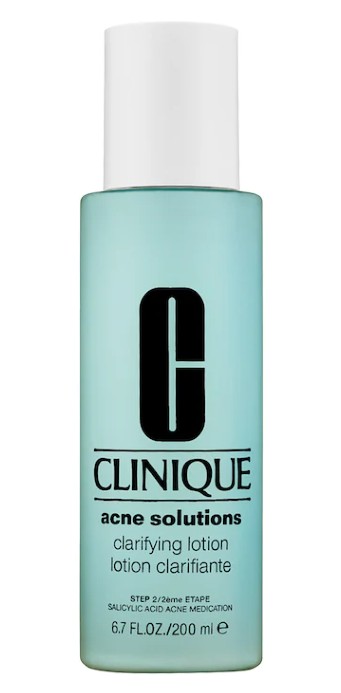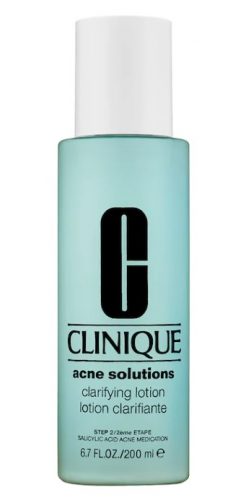 Best for breakouts
Clinique Acne Solutions Clarifying Lotion
If you want a toner that reduces excess sebum, unclogs pores, and leaves a matte finish, this Clinique product is for you. Because it's infused with 1.50% salicylic acid, it helps clear away impurities that clog pores, minimizing the chances of breakouts. The addition of laminaria saccharina extract — moisturizing brown algae — reduces shine and defends against dryness, while caffeine gives antioxidant protection.
---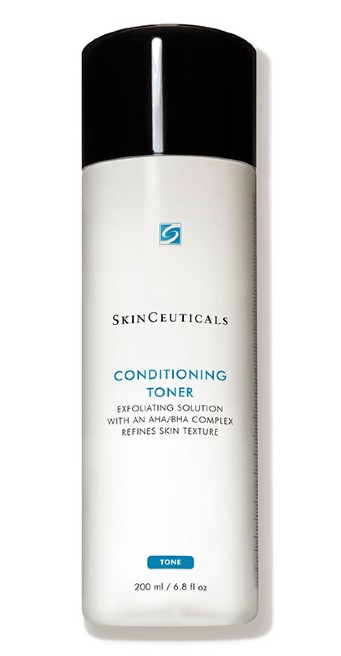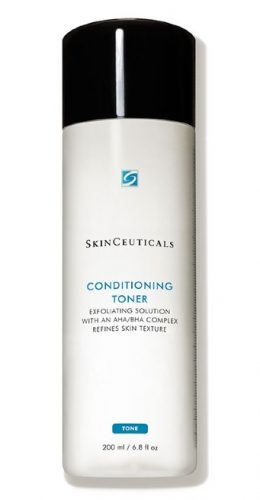 Best for acne
SkinCeuticals Conditioning Toner
This salicylic acid-containing toner is best for acne because it facilitates pores unclogging while eliminating excess oil and dead cells thanks to glycolic acid. SkinCeuticals' toner does that without ever drying since it's also infused with eucalyptus oil, which not only soothes but has antibacterial and antiseptic properties, perfect for healing pimples.
---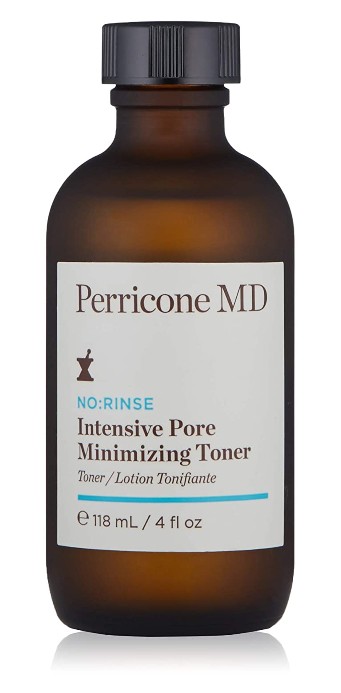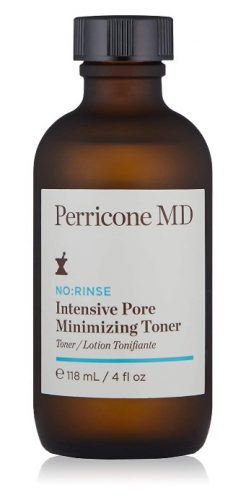 Best for large pores
Perricone MD Rinse Intensive Pore Minimizing Toner
While you can't change your pores' size, you can make them look smaller with one of the best salicylic acid toners, made by Perricone MD. Pores appear less noticeable when they're cleared out of oil and dead cells, and this toner is perfect for the job. It aims to minimize pores look and reduce sebum by infusing your skin with salicylic acid. Also, it's made with peptide, glycerin, castor oil, and copper to improve skin moisture, while zinc fights existing blemishes.
---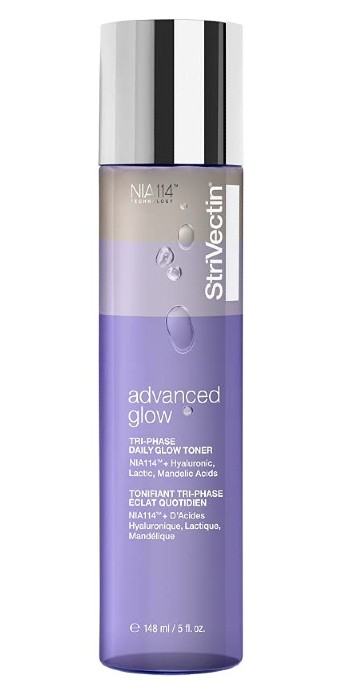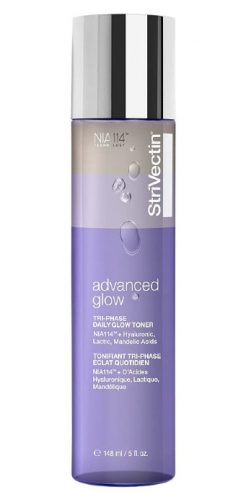 Best for excess sebum
Strivectin Tri-Phase Daily Glow Toner
This toner with salicylic acid is one of the best for a few reasons. It's packed with a mix of ingredients that aim to brighten and nourish the skin, preparing it for the next steps. The blend of salicylic, mandelic, lactic, malic, citric, and benzoic acids target excess oil and gently exfoliate dead cells buildup. More than that, squalane, hyaluronic acid, rice amino acids, and honey instantly smooth skin and balance its pH. Smooth, hydrate, and brighten — for that, this toner is king.
---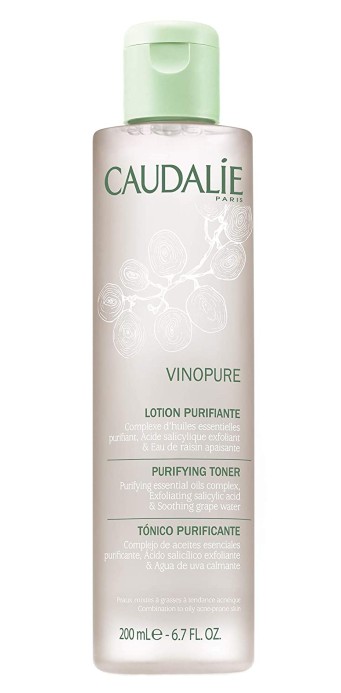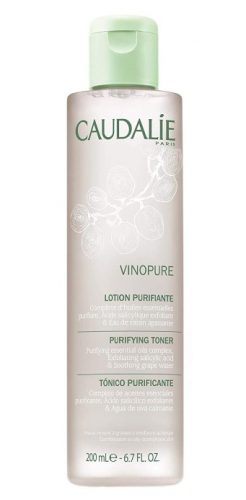 Best natural
Caudalie Vinopure Natural Salicylic Acid Pore Minimizing Toner
This guy not only cleanses and purifies, but it aids in reducing the apparition of blemishes, prevents pores clogging, refines uneven tone, and minimizes pores' look without the dryness. It does all that helped by salicylic acid, a ton of antioxidants from grape seeds, and a complex of essential oils to keep skin moisturized. Natural, non-comedogenic, and antibacterial, this salicylic acid toner is all your skin needs if it's on the sensitive side.
---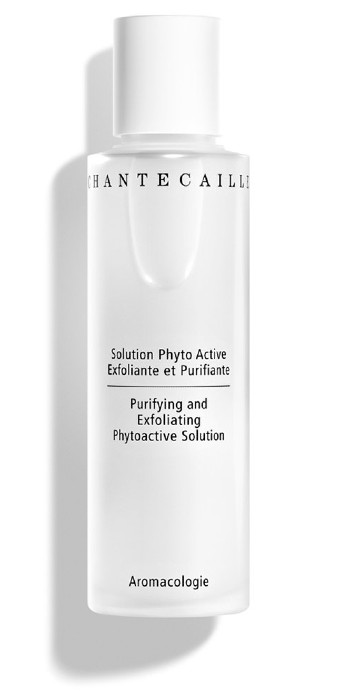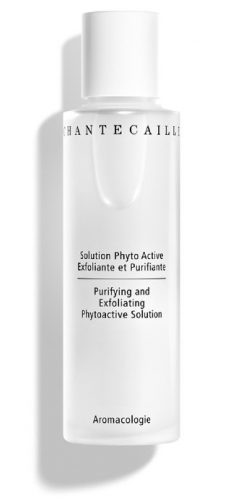 Best for sensitive skin
Chantecaille Phytoactive Solution Toner
This is one of the best salicylic acid toners for sensitive skin that relies on a natural, gentle alternative to salicylic acid: willow bark extract. It's the perfect in-between skincare step that minimizes sebum, exfoliates, moisturizes, and purifies. Glycolic, phytic, lactic acids round out the powerhouse ingredient list, working together to even tone and soften. Plus, the marine extract leaves a mattifying and pore-reducing effect.
---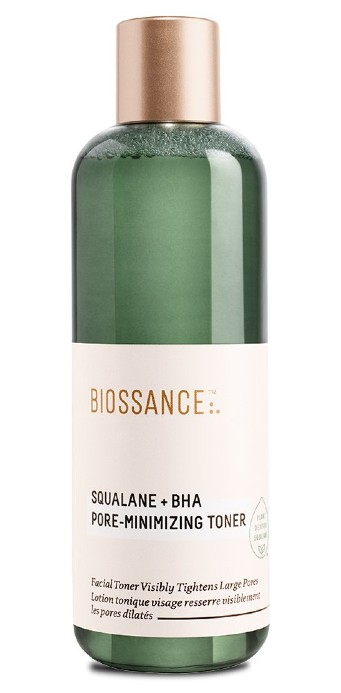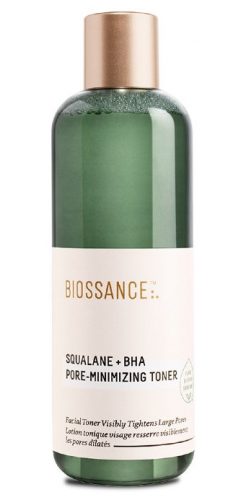 Best alternative
Biossance Squalane + BHA Toner
For a clean, gentle toner made with the natural salicylic acid's alternative, white willow bark, pick this one. It gently exfoliates the skin, unclogs pores, and reduces oil, assisted by caviar lime extract, a natural AHA that also encourages texture repair. The sugarcane-derived squalane aids hydration and helps deliver ingredients to the skin for enhanced benefits. Clarify, purify and hydrate, all with Biossance toner.
---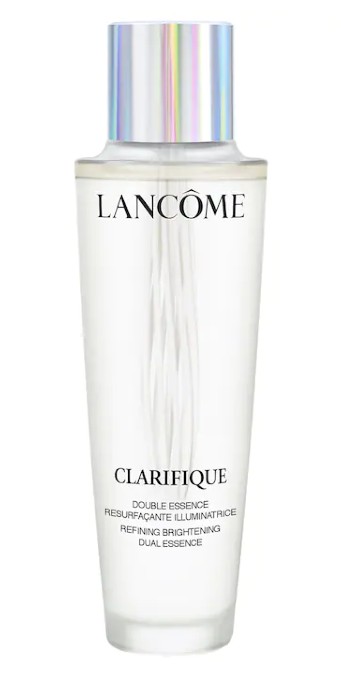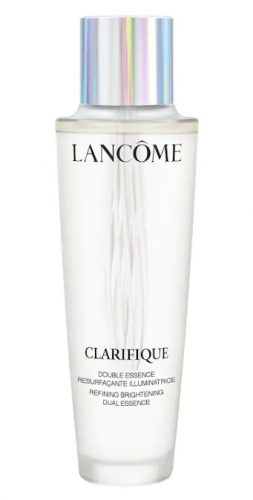 Best for dark spots
Lancôme Clarifique Face Toner
Have a look at this toner made with salicylic and glycolic acids, which aims to exfoliate, nourish and plump the skin at the same time. While it moisturizes with beech bud, sunflower, and grapeseed oil, acids, plus the papaya enzymes, exfoliate and remove dead cells to reveal brightener skin. If dark spots bother you give this toner a try, it'll be worth it!
---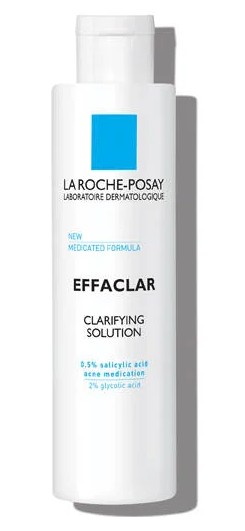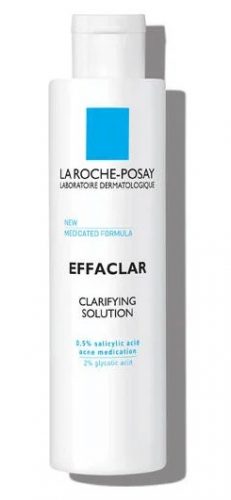 Best AHA toner
La Roche Posay Effaclar Toner 0,5 % Salicylic Acid
This toner is made with 0.5% salicylic acid and 2% glycolic acid, an AHA known for its tiny molecule that can penetrate the skin easily. This combo is best to dissolve dead cells, eliminate oil, and even tone. The addition of castor oil and plant extracts nourish and soothe, prepping skin for your favorite serum and moisturizer.
---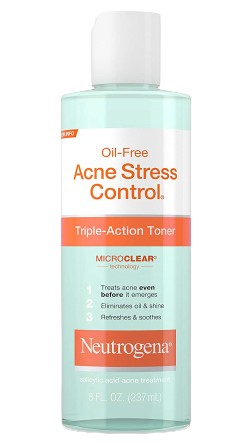 Best drugstore
Neutrogena Triple-Action Toner
If you are wondering which is the best drugstore salicylic acid toner, the answer is Neutrogena Triple-Action Toner. It contains 2% salicylic acid and was made with acne-prone skin in mind. Not only does it aim to treat acne even before it appears, but it eliminates oil for a shine-free look and prevents future clogs. Plus, it calms skin with cucumber extract, while green tea delivers a relieving, relaxing feeling.