If you're hunting for the best salicylic acid toners, you're most likely dealing with clogged pores, excess sebum, and probably breakouts. Or perhaps you're a salicylic acid beginner who wants to slowly but safely add this powerful beta-hydroxy acid into your routine. Whatever your reason, starting with these salicylic acid-infused toners is the perfect way to remove the residues your cleanser didn't take away and add some more benefits to your skin. In turn, this can result in fewer breakouts, luminous skin, clear pores, balanced sebum production, and a softer texture.
What is salicylic acid?
Salicylic acid is a member of the BHA family naturally derived from the bark of willow trees. As an oil-soluble compound, salicylic acid can penetrate the skin's lipid barrier, dislodging gunk that clogs pores and clearing them. Since it's a chemical exfoliant, salicylic acid breaks down the bonds that keep dead cells together, causing them to shed away. In turn, this prevents blackheads and pimples and smoothes skin texture.
Who can use salicylic acid toner?
You can use a salicylic acid toner if your skin is oily and prone to breakouts and blackheads. On the flip side, if your skin is dry, dehydrated, sensitive, or eczema-prone, stay away from a salicylic acid toner, as it can be too harsh and might strip away essential moisture.
Is toner with salicylic acid good for acne?
Salicylic acid toners work best for superficial acne (whiteheads and blackheads) and aim to prevent future blemishes. This multi-tasker has it all, from exfoliating to revitalizing to restorative and bacteria-fighting benefits. So yes, if your skin is prone to mild acne, a salicylic acid-powered toner might be that extra step you need in your skincare arsenal.
The best salicylic acid toners
Without further ado, below are the best salicylic acid toners that can help you fight acne, clogged pores, and excess sebum.
---
Clinique Clarifying Lotion
If you want a toner that lifts dead skin, unclogs pores, and sops up excess oil, Clinique Clarifying Lotion is for you. Because it's infused with 1.5% salicylic acid, it eliminates the impurities that congest pores and helps minimize breakouts. There's also witch hazel water, a natural astringent that balances sebum and helps refine pores while giving some soothing benefits too. The toner is alcohol-free, so you never have to worry about stripping your skin.


---
Bliss Clear Genius Clarifying Toner
This toner pairs salicylic acid with witch hazel water to purify pores and eliminate residues and dead skin that can lead to blackheads. Additionally, the formula is infused with niacinamide, which, besides balancing sebum, it delivers a dose of hydration to counteract dryness. Plus, it packs Centella asiatica and hyaluronic acid to soothe and ease inflammation. We love the pump container that allows you to get the perfect amount of product without waste. A winner!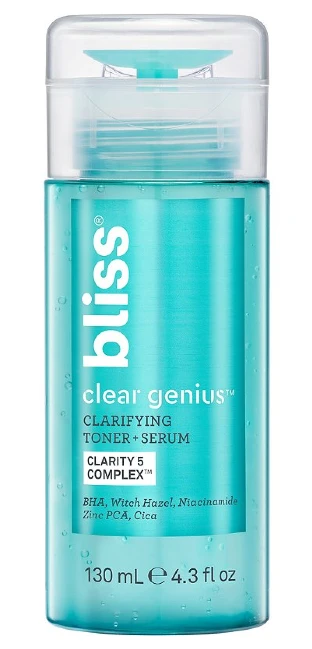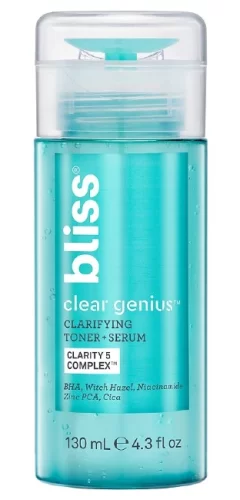 ---
SkinCeuticals Exfoliating + Conditioning Toner
This toner is great for refining texture and dislodging pore cloggers thanks to a potent blend of salicylic acid and glycolic acid. The reason this toner stands above others is the low pH formula, which maximizes the acids' effectiveness, yet it is not drying. And as an added bonus, it packs eucalyptus oil to soothe and refresh the complexion every time you apply it.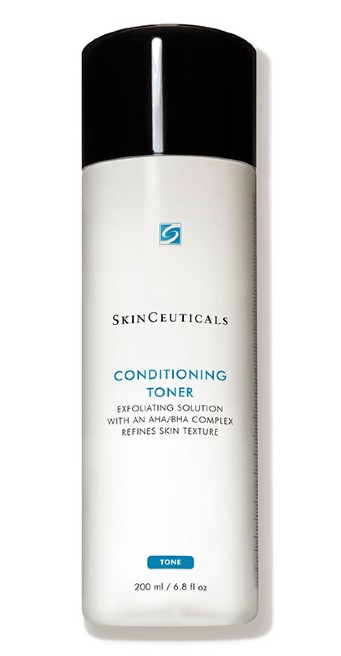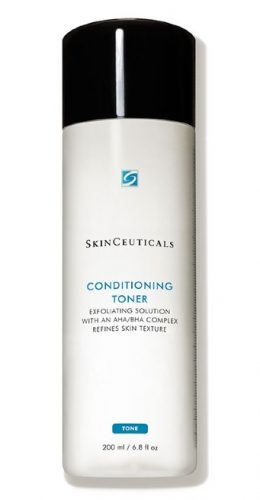 ---
Perricone MD Rinse Intensive Pore Minimizing Toner
While you can't change your pores' size, you can make them look smaller with this potent salicylic acid toner made by Perricone MD. Pores appear less noticeable when they're cleared out of oil and grime, and this toner perfectly does the job, thanks to salicylic acid. Additionally, the liquid formula is spiked with peptides and minerals (magnesium, zinc, and copper) to strengthen the skin, while sodium hyaluronate adds a burst of hydration.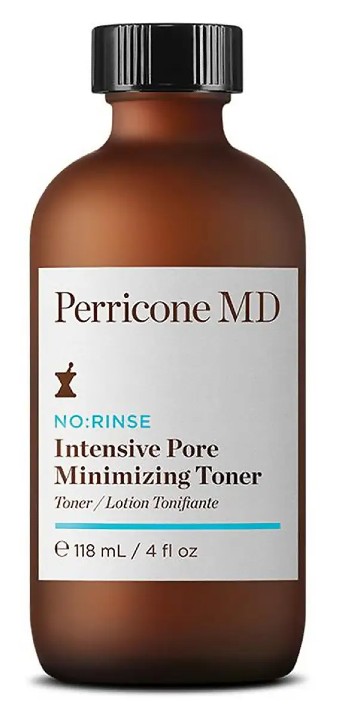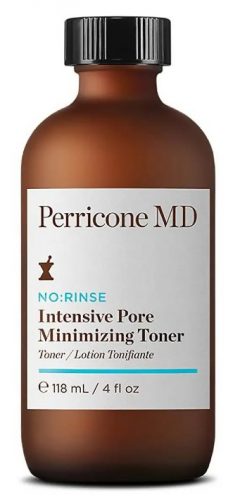 ---
Neutrogena Triple-Action Toner
Hands down, Neutrogena Triple-Action Toner is the best drugstore salicylic acid toner. It was made with acne-prone skin in mind and contains a generous concentration of 2% salicylic acid (the maximum allowed in OTCs). Not only does it treat acne even before it appears, but it eliminates oil for a shine-free look and prevents future clogs. Plus, it calms skin with cucumber extract, while green tea calms and eases inflammation.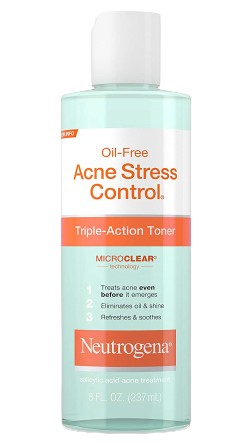 ---
Strivectin Tri-Phase Daily Glow Toner
This is a great toner with salicylic acid for those who prefer a gentle formula that also vows to brighten dark patches without disturbing the skin's pH. Strivectin Tri-Phase Daily Glow Toner packs a mix of alpha-hydroxy acids and salicylic acid to slough off the buildup of dead cells and reveal clearer and smother skin. Then, a blend of botanical extracts, including aloe and calendula flower nourishes while licorice root brightens dark spots for a lit-from-within glow. In other words, it's the holy grail for exfoliating, brightening, and hydrating.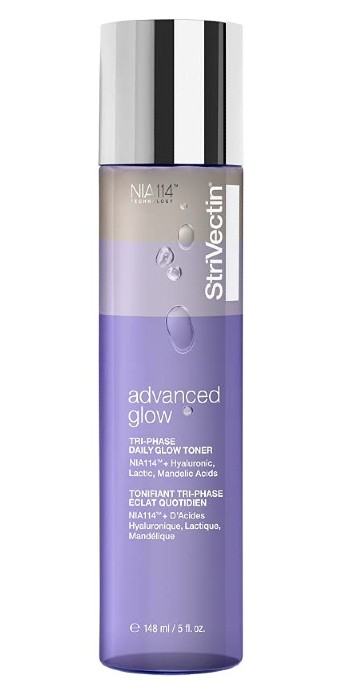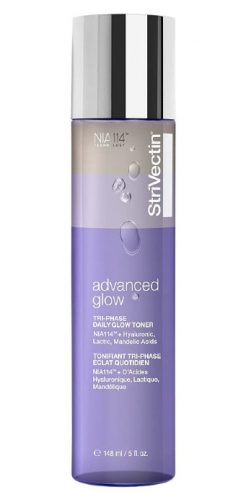 ---
Caudalie Vinopure Natural Salicylic Acid Pore Minimizing Toner
This guy not only cleanses and purifies, but it helps reduce blemishes, preventing congestion, and minimizing pores' look without drying. It does all that, helped by salicylic acid, a ton of antioxidants, and a complex of natural oils that never clog pores. More than that, it's free from fragrance, which is often responsible for irritation, and instead contains grape and rose water to soothe and relieve skin.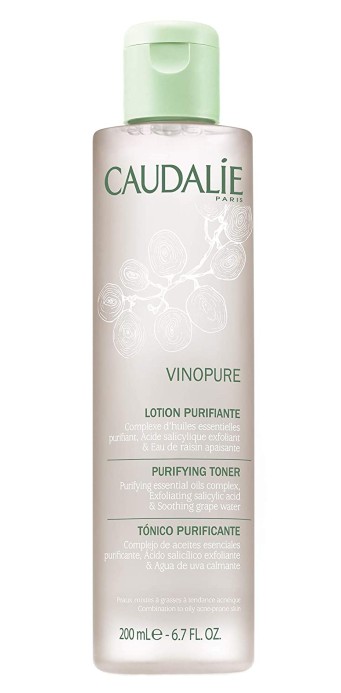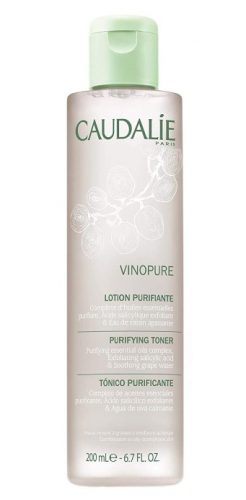 ---
Biossance Squalane + BHA Toner
This salicylic acid-infused toner is ideal for sensitive skin because it's made with a derivative of salicylic acid, betaine salicylate, which is both exfoliating and hydrating and also boasts willow bark extract, aka natural source of salicylic acid. Thanks to squalane and hyaluronic acid, the toner never leaves skin parched but rather hydrated and radiant, just ready for your favorite serum.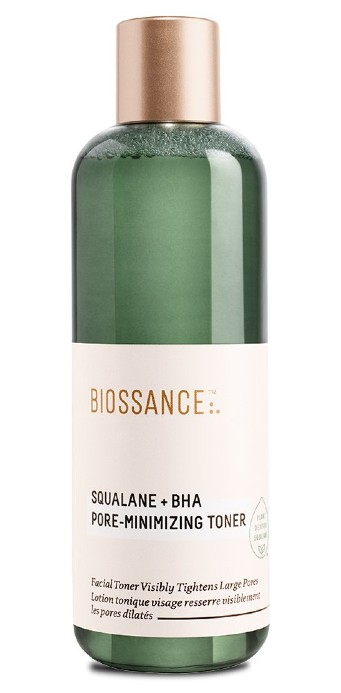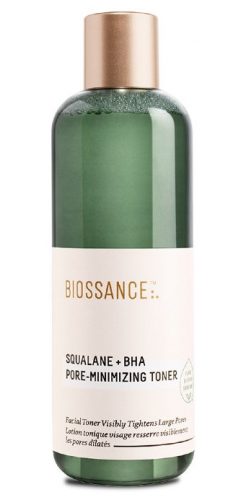 ---
Lancôme Clarifique Face Toner
Lancôme Clarifique Face Toner packs salicylic acid along with other chemical and enzymatic exfoliants to lift debris, oil, and dead cells that may clog pores and reveal softer skin. Because it packs vitamin C, you can expect some brightening effects as well. What is special about this formula—which you have to shake in order to activate—is that it contains a lipidic oil essence that nourishes and leaves skin baby soft.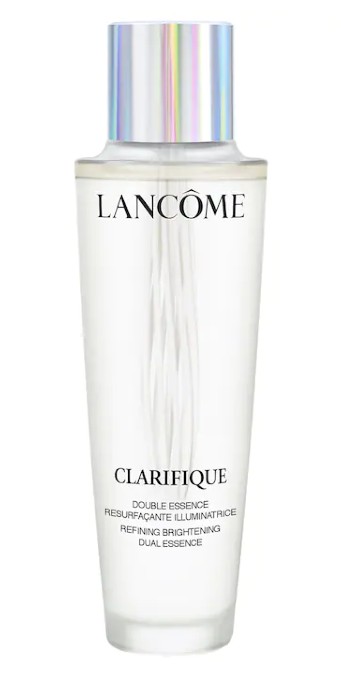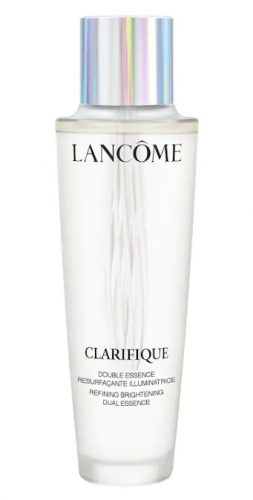 ---
La Roche Posay Effaclar Toner
Having reached cult status, La Roche Posay Effaclar Toner has developed a loyal following for its impressive results. Made with 0.5% salicylic acid and 2% glycolic acid, this toner is king at exfoliating, decongesting pores, and minimizing their appearance. The addition of castor oil and plant extracts nourishes and soothes, and we like that it's oil-free, non-comedogenic, and formulated sans fragrances.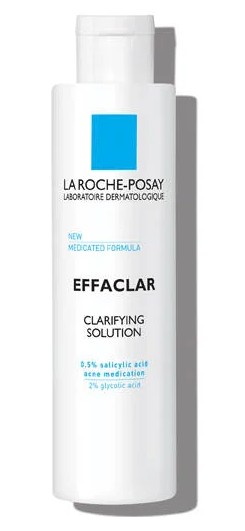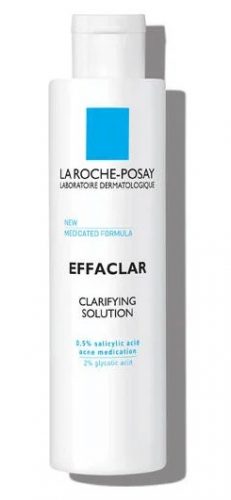 ---
Frequently asked questions about salicylic acid toners
How often should you use salicylic acid toner?

You can use salicylic acid toner twice daily in your morning and nighttime routine.

When should you use salicylic acid toner?

Apply salicylic acid toner on cleansed skin, right after the cleanser and before treatments, moisturizer, and sunscreen.

Can you use salicylic acid toner with tretinoin?

It's fine to use salicylic acid toner with tretinoin to boost the exfoliating benefits unless your skin is easily reactive. A toner usually contains small amounts of actives, so it's less likely to irritate if used with tretinoin. However, it mostly depends on your skin tolerance, so proceed with caution.

Can you use a BHA cleanser and a salicylic acid toner?

Yes, it's ok to use a salicylic acid cleanser and toner. The cleanser doesn't sit on the skin, and usually, toners have small amounts of salicylic acid, so pairing these two shouldn't cause you any trouble.