Have you read about betaine in skincare, and something called betaine salicylate popped up and awakened your thirst for knowledge? Or are you looking for a gentle alternative to salicylic acid? Then you should meet betaine salicylate and understand how it's different from salicylic acid. So in today's post, the focus stays on betaine salicylate vs. salicylic acid and which one is more worthy for your skincare routine.
What is betaine salicylate?
As the name suggests, betaine salicylate results from the combination of salicylic acid and betaine. To recap, salicylic acid is a BHA, aka an exfoliating acid often used to reduce acne, unclog pores, and balance sebum, while betaine is a humectant, meaning it keeps skin hydrated and plump. In other words, betaine salicylate is a keratolytic agent (exfoliant), similar to salicylic acid, but gentler.
Ok, so what's the purpose of betaine salicylate for skin? Simply put, to counteract the salicylic acid side effects.
Since the exfoliating power of salicylic acid may feel too harsh and cause dryness or irritations to some, the soothing benefits of betaine help reduce these outcomes. In fact, betaine salicylate counts as an alternative to salicylic acid, especially for people who can't tolerate salicylic acid.
What are the skin benefits of betaine salicylate?
The skin benefits of betaine salicylate are mainly associated with the antimicrobial and exfoliant properties of salicylic acid combined with the soothing and hydrating effects of betaine.
As such, betaine salicylate provides mild exfoliation that helps remove dead cells buildup from the uppermost skin layer, unclogging pores and reducing breakouts appearance. So betaine salicylate carries all the salicylic acid benefits like exfoliation and antimicrobial properties, but milder.
Given the above, betaine salicylate may be useful for treating mild acne, reducing excess oil, and preventing future breakouts thanks to its keratolytic and pore-clearing abilities. However, although betaine salicylate in skincare looks promising, there's a lot of misinformation regarding its effectiveness. Due to the lack of evidence, there's hard to say whether or not betaine salicylate is as effective as salicylic acid.
Betaine salicylate vs salicylic acid
Unlike salicylic acid, betaine salicylate is believed to act more delicately. More precisely, betaine salicylate is assumed to be twice as gentle as salicylic acid but also less effective at exfoliating and clearing acne. It seems that 4% betaine salicylate is equivalent to 2% salicylic acid, but again, there's no actual evidence to support any of these assumptions.
Side effects of betaine salicylate
Even though betaine salicylate is less harsh, it may cause side effects such as dryness, and sensitivities so it's always better to start with a low concentrated product to see how your skin reacts. But overall, betaine salicylate is considered safe and suitable for most skin types unless your skin doesn't have a hypersensitivity to it.
How to use betaine salicylate
The best way to use betaine salicylate in skincare mostly depends on the product at hand. Toners, cleansers, and moisturizers containing betaine salicylate can be used twice daily while you shouldn't use betaine salicylate-infused peeling solutions more than twice weekly. Always make sure your skin is properly moisturized after exfoliating with betaine salicylate.
Is betaine salicylate good for the skin?
Despite the lack of research, betaine salicylate is definitely good for the skin. Both ingredients used in the formulation of betaine salicylate, namely betaine and salicylic acid, have well-established benefits and work great together to keep complexion healthy.
Can you use betaine salicylate with salicylic acid?
There's no point in using salicylic acid and betaine salicylate together. If you do so, you risk irritating your skin, and the benefits you'd get from combining salicylic acid and betaine salicylate will be more or less the same than using these two ingredients separately.
Which one should you use?
Some people who've tried betaine salicylate and salicylic acid claimed that betaine salicylate worked better for them due to increased tolerability, while others haven't seen much results by using it.
So which one you should use between betaine salicylate and salicylic acid mostly depends on your skin condition and how it reacts. If your skin can stand salicylic acid without complications, you should keep up with it. Otherwise, betaine salicylate might be better.
What are the best betaine products?
Although the research going into the skin benefits of betaine salicylate is far from conclusive, there are quite a few products containing it. Whether your skin can't tolerate salicylic acid or your country prohibits it, these betaine salicylate products might be the alternatives you are looking for.
---
Biossance Squalane + BHA Pore-Minimizing Toner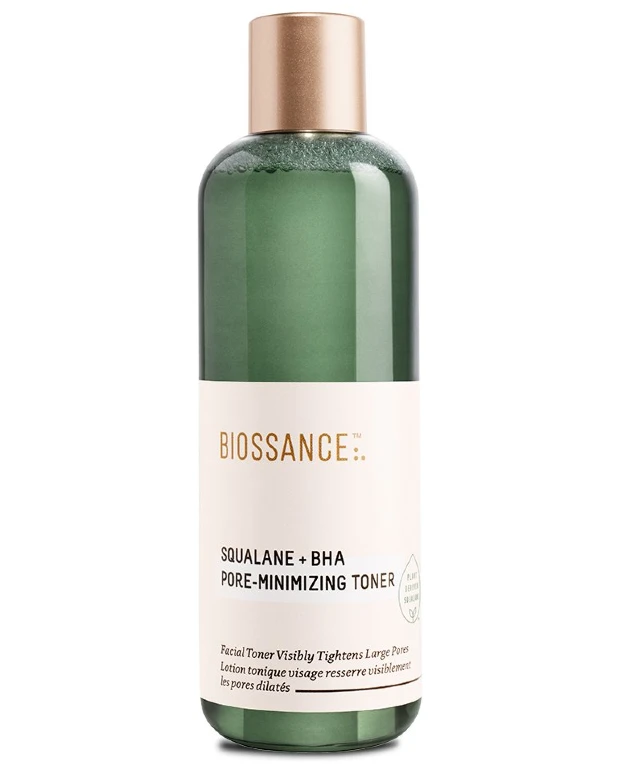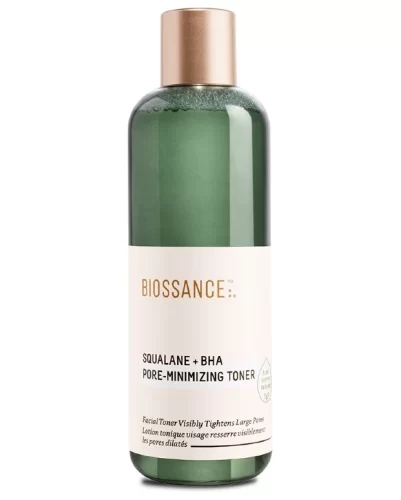 If your goal is to minimize the appearance of large pores and enhance skin texture, this Biossance's toner got you covered. It's formulated with betaine salicylate to exfoliate old cells, willow bark extract to shrink pores look, and squalane to soften skin. For sure it's a cult favorite, and your skin will most likely love it.
---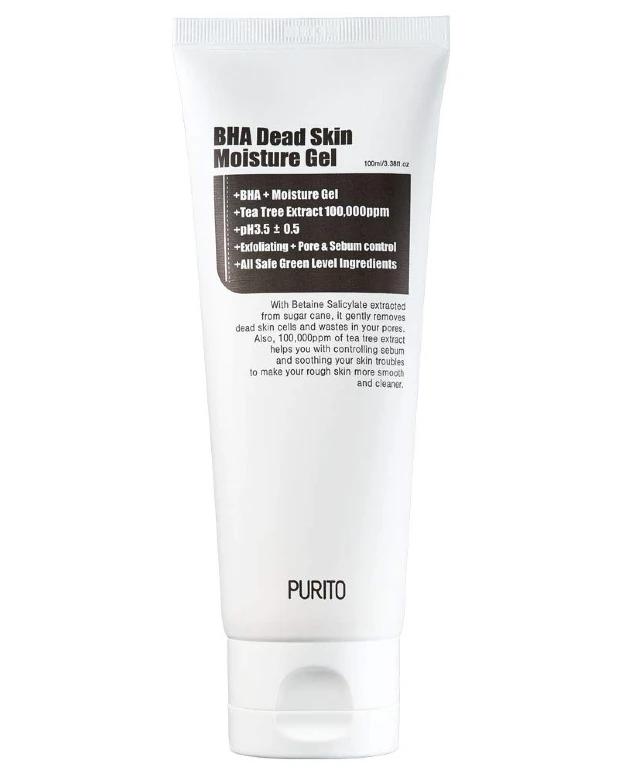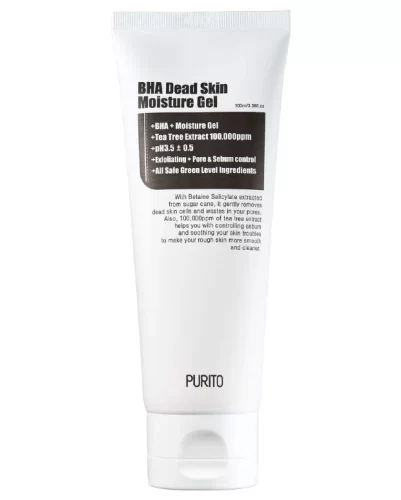 Purito made a peeling gel-like solution combining betaine salicylate with the well-established tea tree extract. This duo does wonders at reducing excess oil, fighting dullness, and preventing breakouts. It does not dry out the skin (thanks to sodium hyaluronate) and absorbs really quickly. Sounds like a winner!
---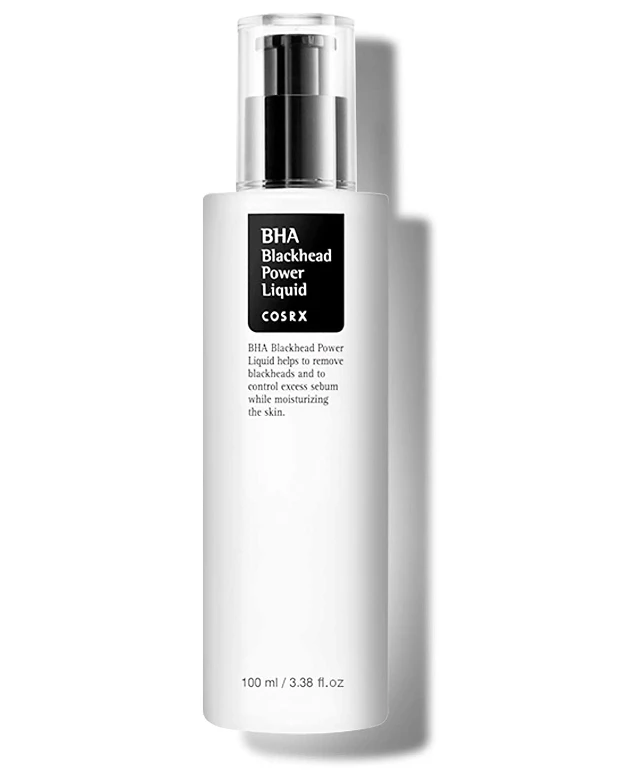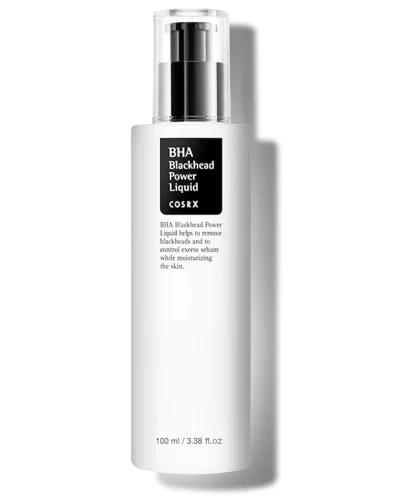 To remove blackheads, use this exfoliant by COSRX. Willow bark extract, betaine salicylate, niacinamide, vitamin B5, and sodium hyaluronate work together to keep your skin in its prime condition. It contains 4% betaine salicylate, which in theory is the same as 2% salicylic acid. At this concentration, rest assured that'll make blackheads just a bad memory.
---
Dr. Jart+ Dermask Ultra Jet Peeling Peeling Essence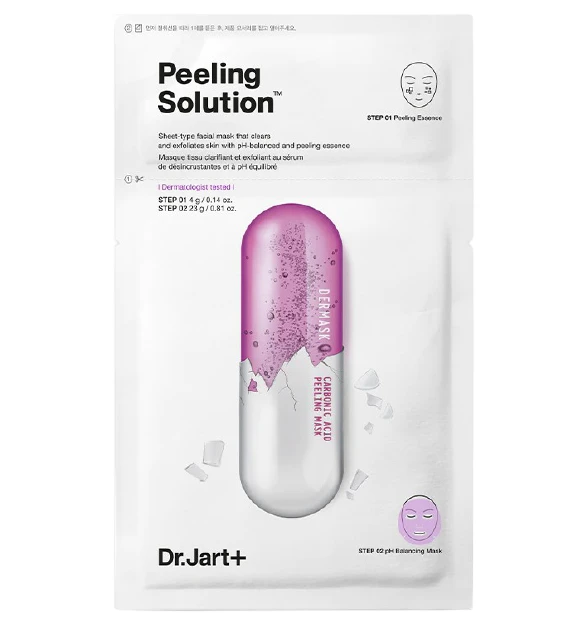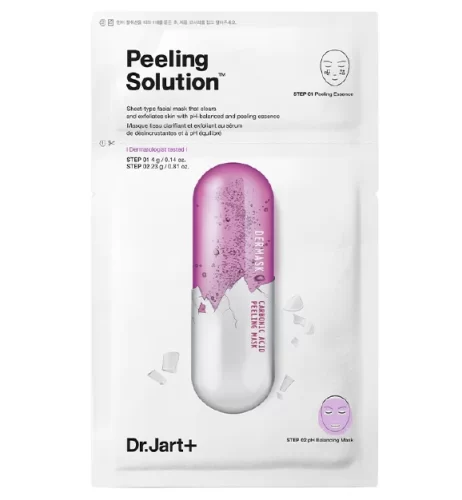 A blend of fruit acids mixed with betaine salicylate helps to resurface the skin and even out its tone, while olive and castor seed oils soothe skin inflammation, relieve dryness and promote good skin health.
---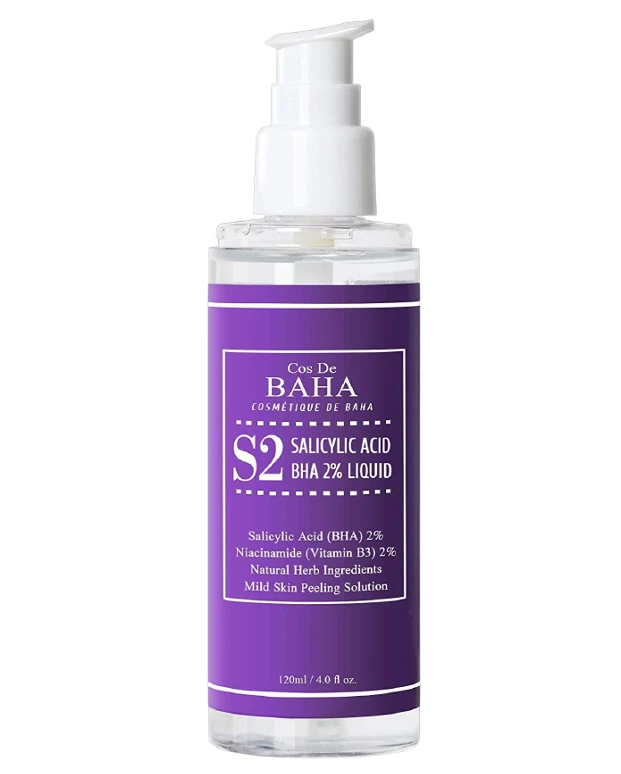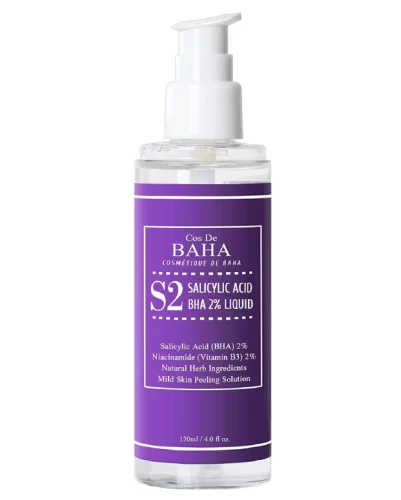 For only $15, you get an acne spot treatment using 2% salicylic acid with betaine salicylate that'll get clear, smooth skin without breakouts of any kind. You'd thought that such a potent formula would mess up with your barrier, but it actually doesn't, thanks to niacinamide, aloe vera, and green tea, which soothes and hydrates. It's both gentle and effective!
---
Glow Recipe Watermelon Glow PHA+BHA Toner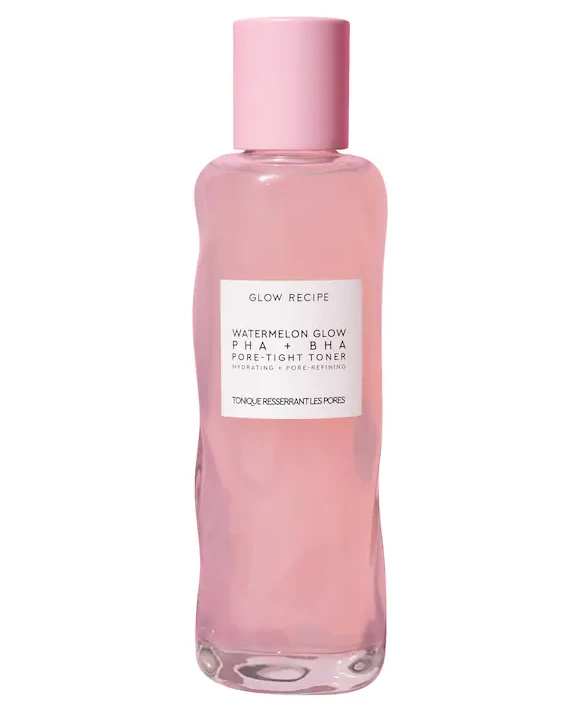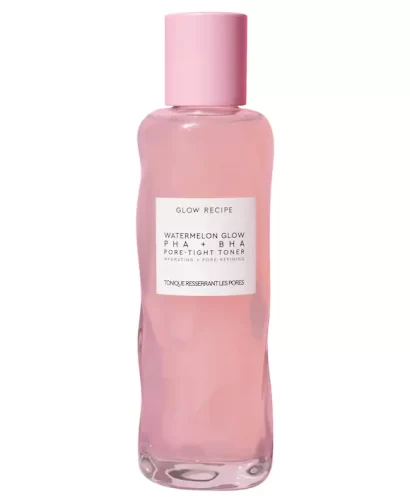 Enriched with betaine salicylate, hyaluronic acid, willow bark, and tea tree extracts, plus hibiscus, licorice, and sugarcane, this toner promises to hydrate the skin while minimizing the appearance of pores and dullness.
---
COSRX Lightweight Soothing Moisturizer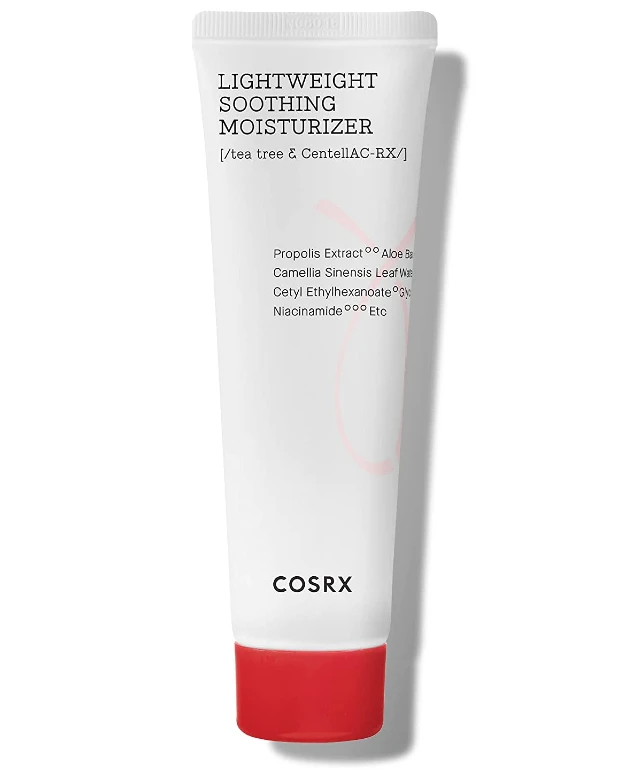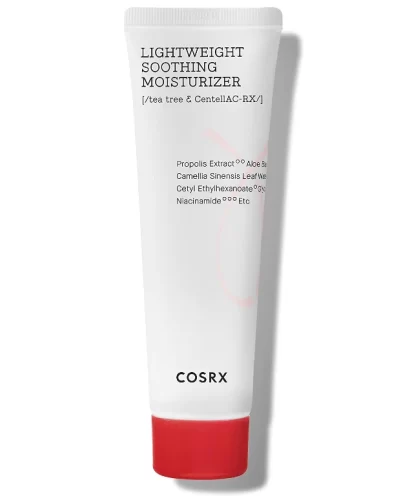 There's so much to tell about this soothing moisturizer. First, it contains a lot of skin-loving ingredients such as betaine, aloe vera, glycerin, green tea, niacinamide, plus the three major compounds of Centella asiatica — asiaticoside, asiatic acid, madecassic acid. Their purpose is to keep your skin plump, counteract dryness, reduce irritations and accelerate the healing process. Finally, betaine salicylate and tea tree oil ensure your skin won't break out again.
References
National Center for Biotechnology Information (2021). PubChem Compound Summary for CID 71587021, Betaine salicylate. Retrieved November 23, 2021.
Merinville, E., Laloeuf, A., Moran, G., Jalby, .O. and Rawlings, A.V. (2009), Exfoliation for sensitive skin with neutralized salicylic acid?. International Journal of Cosmetic Science, 31: 243-244. https://doi.org/10.1111/j.1468-2494.2009.00501_2.x