Excess sebum and dead cells buildup clog pores, and that's how breakouts arise. So, getting rid of all those culprits that lead to pimples and blackheads — common concerns for oily skin — is a priority. That's why we decided to make a roundup of the best face scrubs for oily skin that work gently to balance sebum, slough away dead skin, pollution, and debris, so you take back what is yours: flawless, soft skin. Not only do the scrubs we found for you help you fight the greasy situation, but they're also infused with ingredients that tackle blemishes (think salicylic acid, tea tree oil), without disrupting your protective barrier or drying out your skin.
Is facial scrub good for oily skin?
The mechanical action of rubbing small grounded particles on the skin sloughs off dead cells, the stubborn dirt in pores, impurities, and dust. So yes, using facial scrubs for oily skin is really a good idea. The best part? What you apply after scrubbing gets better absorbed into the epidermis, so you reap more benefits from your other skincare faves. Plus, with each exfoliation, you're closer to an evener texture and smooth skin, so don't underestimate scrubs' power and stick to the habit.
How often should you use face scrubs?
How often to exfoliate oily skin depends on the formula. While some face scrubs are made for daily use, others are recommended once or twice weekly. However, the rule of thumb for oily skin is to stick to a maximum of three scrubbings per week to avoid overdrying your complexion.
What are the best scrubs for oily skin?
Oily skin should use scrubs that aim to balance oil production without stripping away essential moisture. Now, without further ado, these are the best face scrubs for oily skin you can use to balance sebum, reduce pore size look, retexturize, and fight breakouts.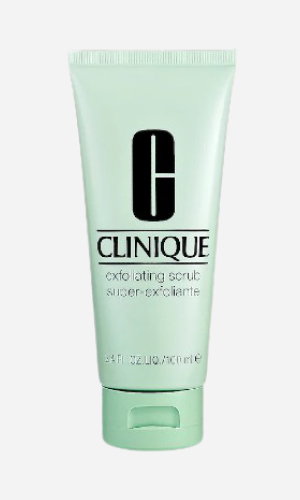 Clinique Exfoliating Scrub
Clinique created one of the best face scrubs for oily skin that unclogs pores (thanks, salicylic acid), de-flake, and softens skin. It leaves skin energized and refreshed, keeping blemishes at bay and minimizing the look of large pores by cleansing them deeply. It's the one if you're looking for a vegan, alcohol- and fragrance-free scrub that aims to decongest pores, while refining and evening.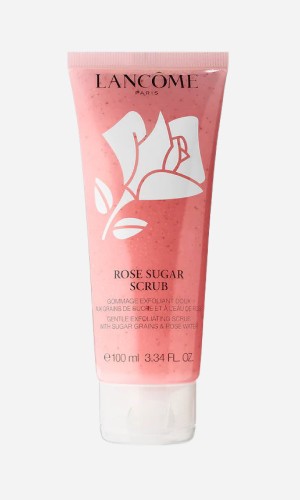 Lancôme Exfoliating Rose Sugar Scrub
On top of leaving a dreamy rose scent, this face scrub is great for oily skin as it exfoliates with sugar granules while salicylic acid reduces sebum and acne-causing bacteria. It goes on delicately and wards off dull skin while nourishing with honey, hyaluronic acid, and vitamin B5. In other words, this face scrub has everything your oily skin needs!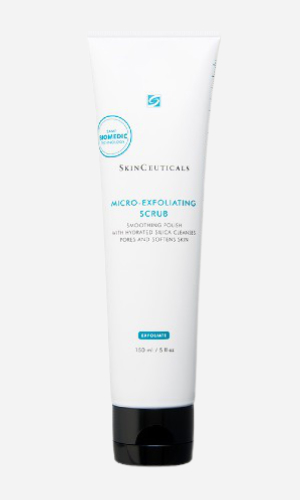 SkinCeuticals Micro-Exfoliating Scrub
This micro-exfoliating scrub removes excess oil, dead cells, and debris from the skin's surface with the power of hydrated silica minerals to improve texture. And if it wasn't enough, it also packs glycerin and aloe leaf extract to hydrate and soothe. We consider it the best scrub for oily skin that needs a light scrub that doubles as a daily cleanser.
The Body Shop Tea Tree 3-in-1 Wash Scrub Mask
This purifying multi-tasker can be used as a cleanser, scrub, and mask to fight oiliness, calm skin, fade blemishes, and detox so that you can enjoy a clearer look. It does it all thanks to antimicrobial and anti-inflammatory salicylic acid and tea tree oil, plus kaolin that soaks up excess sebum so you can wave goodbye to slick skin and say hello to a mattified, clear visage.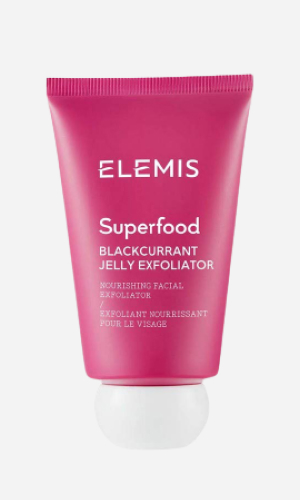 Elemis Superfood Blackcurrant Jelly Scrub
This guy does the trifecta: exfoliates, nourishes, and brightens. Just massage a drop on damp skin in circular motions, then add a splash of water. The jelly texture turns into milk when you add water for a gentle, pampering experience that leads you closer to a matte and balanced skin with each use. Packed with scrub particles from blackcurrant fruit, antioxidants from bilberry and black tea, and a high dose of vitamins and minerals, you'll most likely make this one your holy grail for removing dullness and brightening.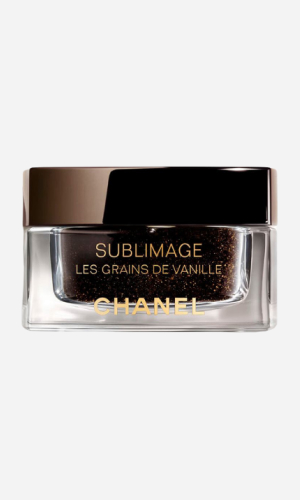 Chanel Sublimage Les Grains De Vanille Scrub
If you're willing to drop some more coin on a scrub that will remove excess oil, soften, and even your tone, this is the one for you and your generous budget. In addition to feeling super pampering, Chanel Sublimage Les Grains De Vanille Scrub uses nature-derived elements (vanilla and jojoba seeds) to smooth the skin's surface, and balance sebum. The formula aims to conquer any possible dryness thanks to glycerin, vanilla water, and skipping alcohol, making greasy skin a thing of the past.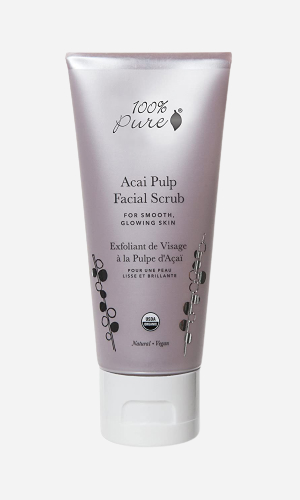 100% Pure Acai Pulp Facial Scrub
The best natural scrub for oily skin, 100% Pure Acai Pulp Facial Scrub is infused with crushed grape seeds that soak up excess oil, decongest pores, and slough off dead cells, revealing brightener and smoother skin. Besides, the intense formula is made with antioxidants, fatty acids, and vitamins A and C to nourish your skin some more. If you're forever on the go and don't have time to mess around with dozens of products, this is for you as it doubles as a mask too.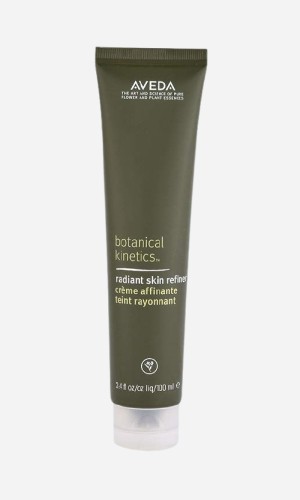 Aveda Botanical Kinetics Face Scrub
Aveda Botanical Kinetics Face Scrub does a damn good job at mildly removing junk from the skin's surface with bamboo powder, while the slew of clays soaks up excess oil, for a shine-free complexion. Skin-refining and non-acnegenic, it's the perfect addition to your weekly beauty routine.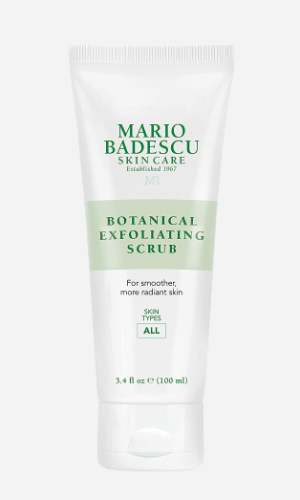 Mario Badescu Botanical Exfoliating Scrub
Mario Badescu Botanical Exfoliating Scrub uses ivory palm seed powder to buff away dead cells while infusing skin with green tea and ginkgo biloba extracts plus aloe vera and coconut to calm and moisturize. It's a great pick if your skin is easily reactive due to the gentle formula that skips abrasive grains. In a nutshell, it's a one-two punch to polish and refresh your skin.