The best sheet masks for sensitive skin are a quick way to hydrate and restore your skin, besides being great at making you feel you're having a mini spa session right at home. When your skin is reactive, itchy, red, or inflamed and feels merely uncomfortable, in addition to your diligent skincare routine, you need an instant boost that floods your skin with nutrients and moisture. And that's what these masks — which are usually made of cotton, bamboo, or cellulose and drenched in juicy serum — do; they work hard to restore the protective barrier, strengthen the skin, and soothe it while nourishing and protecting it. And they give the glow, too!
Sensitive skin requires a great deal of attention; a single err can lead to irritations, inflammations, or redness. Thus, to play on the safe side, your sheet mask should be soaked in gentle hydrating actives, like hyaluronic acid and glycerin, and repairing ingredients, including peptides, ceramides, niacinamide, vitamin C, and cholesterol.
To get even more from your sheet mask, spread the leftover on décolleté and hands.
The best sheet masks for sensitive skin
So, if you're in need of a quick pick-me-up, the best sheet masks for sensitive skin will do just that. And then some more.
---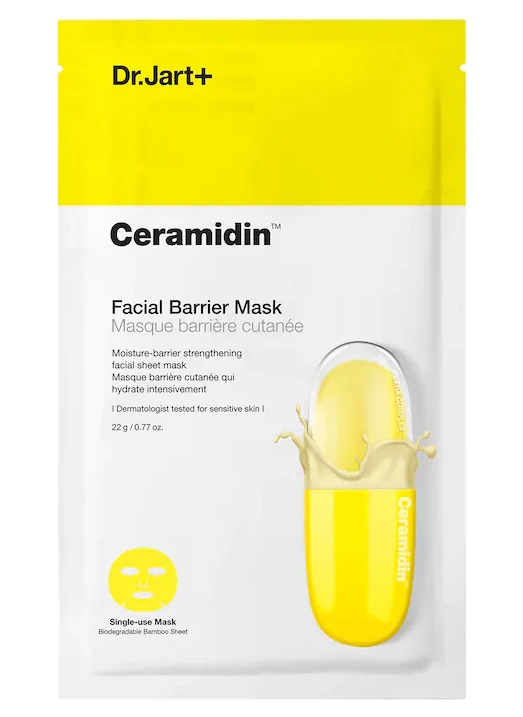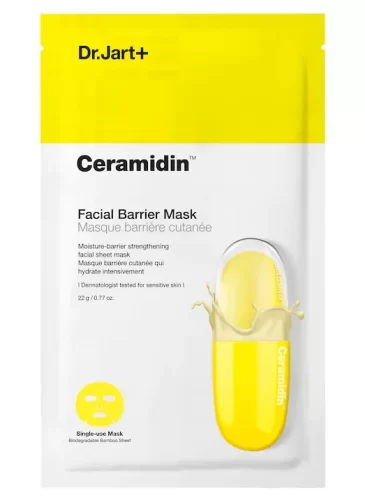 Dr. Jart+ Ceramidin Facial Barrier Mask
Dr. Jart+ Ceramidin Facial Barrier Mask takes the spotlight as the best sheet mask for sensitive skin because it contains a complex of five ceramides that work to restore the skin and help it lock moisture. The soft sheet mask made from biodegradable bamboo cellulose is soaked in a creamy essence, delivering concentrated moisture and nourishment in as little as 20 minutes. Bonus points because the formula is also loaded with ectoin (supports the barrier), allantoin (soothes), adenosine (heals), and three humectants to increase water levels in the skin.
---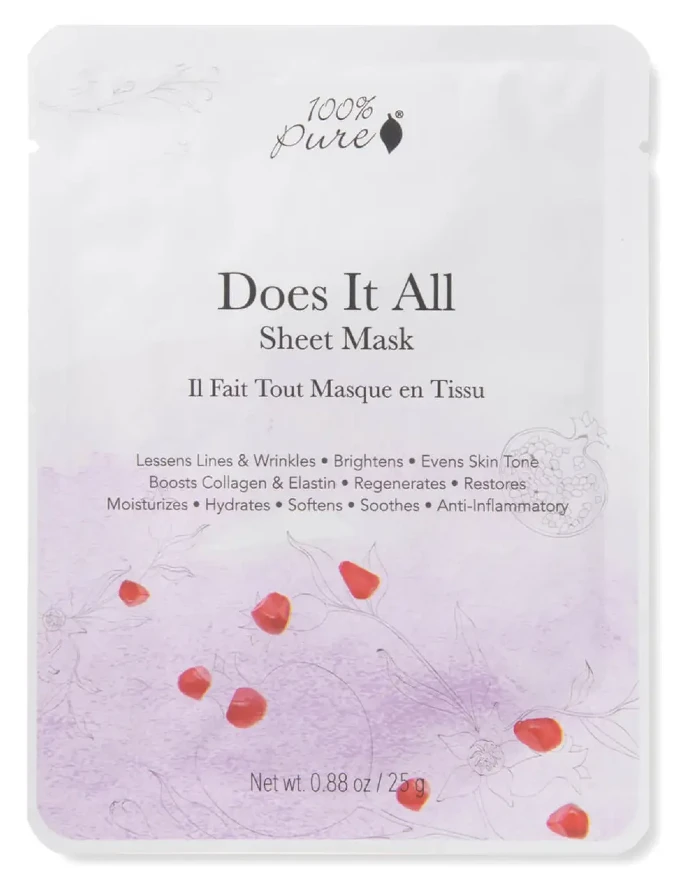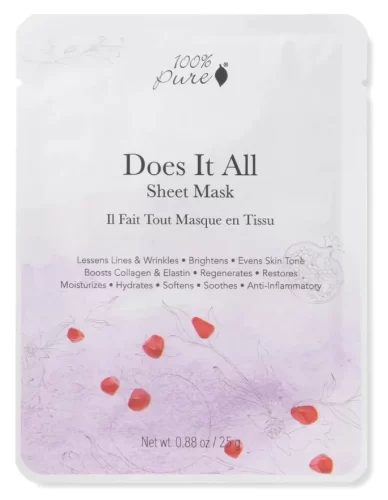 100% Pure Does It All Sheet Mask
This sheet mask isn't called does it all for no reason. The mask is drenched in a serum made with hyaluronic acid, rice ferment, vitamin C and retinol — all nourishing ingredients — to deliver a major boost of moisture to the skin. All whilst a mingle of botanical oils nourishes, increases moisture retention, and leaves skin baby-soft. People with sensitive skin said this mask didn't give them any reaction, and they felt their skin instantly soft, soothed, and comforted. It's the perfect pick for those who fancy natural skincare
---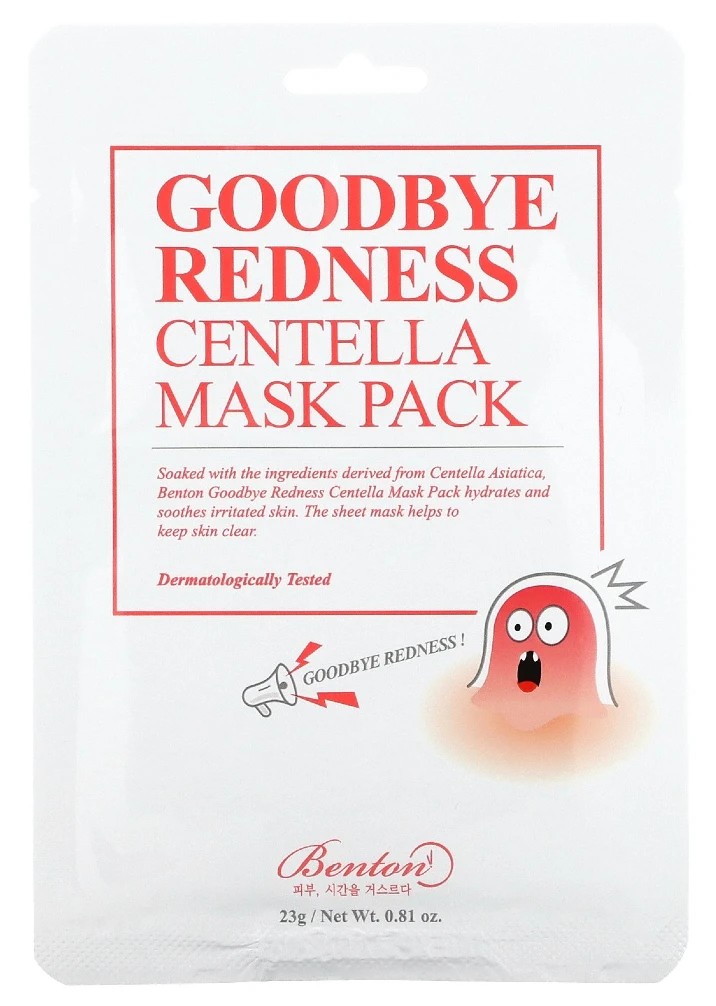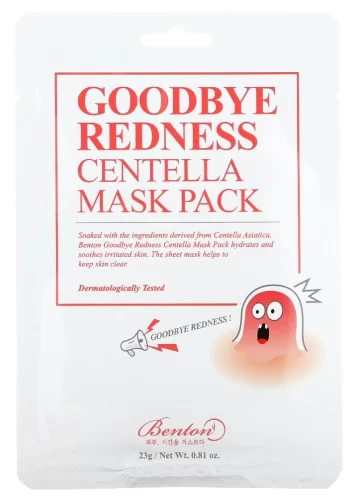 Benton Goodbye Redness Centella Mask Pack
This juicy sheet mask is soaked in 45% Centella asiatica — known for its regenerating properties — and infused with other skin-healing compounds of cica plant, asiatic acid, madecassic acid, asiaticoside, and madecassoside. As the name suggests, this K-beauty mask addresses folks who struggle with redness, promising to ease it while calming the skin and infusing it with hydration thanks to hyaluronic acid. Besides, it's super easy to apply, doesn't slip off, and is not sticky at all.
---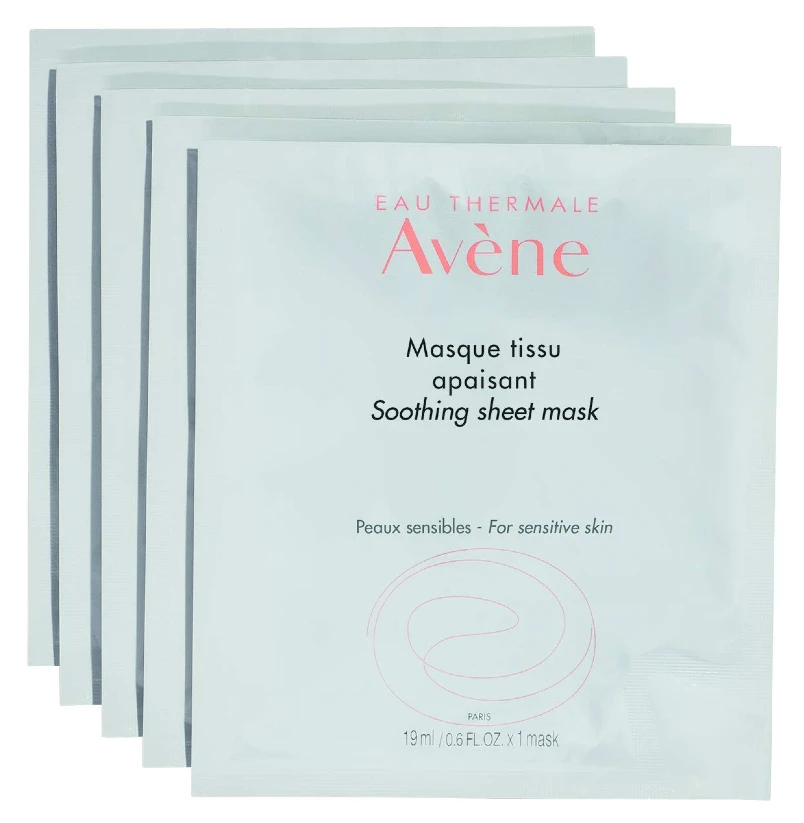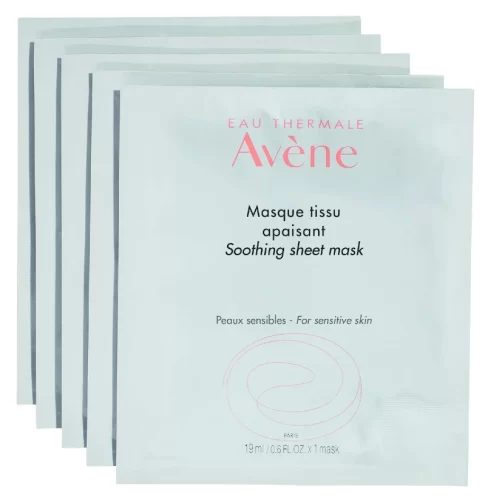 Avene Soothing Sheet Mask
Need a sheet mask that infuses your skin with moisture while calming and giving supreme comfort? Avene has got your back with a minimalist formula that was made with sensitive skin in mind. The biodegradable ultra-fine cellulose mask allows for enhanced absorption and is filled with sorbitol and hydrogenated starch hydrolysate, which, despite their low range, are great at replenishing moisture and easing sensitivities. Easy-to-use, fragrance-free, and excellent adherence, so it won't take away from your relaxing experience.
---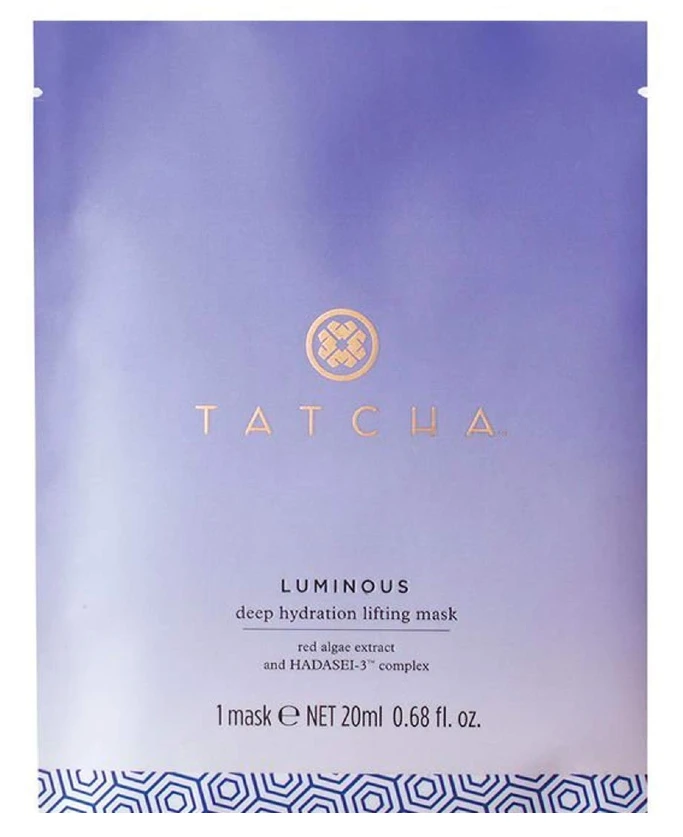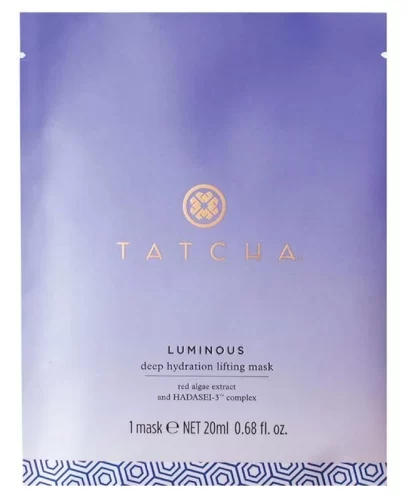 Tatcha Luminous Deep Hydration Lifting Mask
Whenever your sensitive skin needs deep hydration and protection, a sheet mask soaked in the goodness of green tea, rice, algae, royal jelly, and hyaluronic acid does the job. Just 15 minutes and the skin is left hydrated, moist, and luminous with Tatcha Luminous Deep Hydration Lifting Mask.
---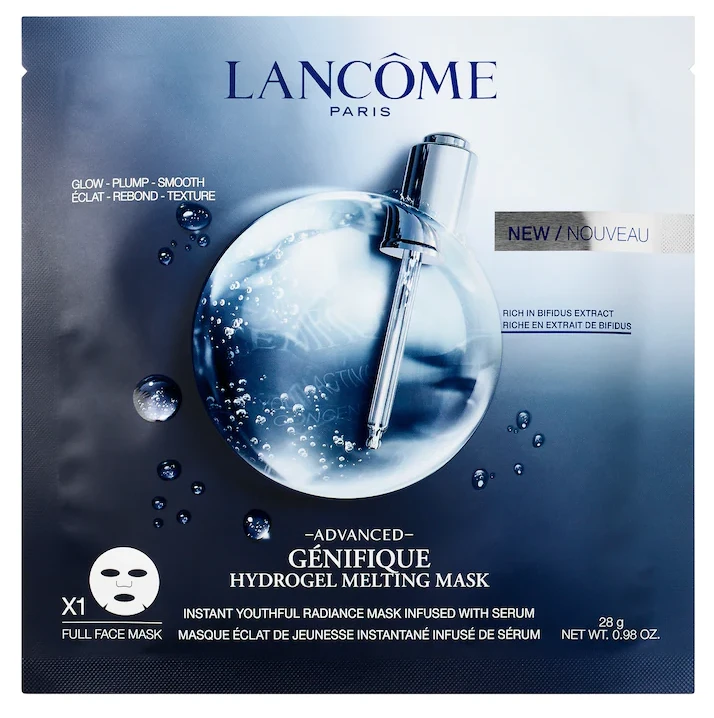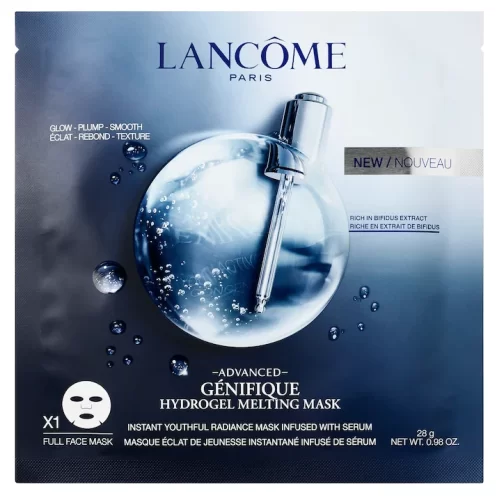 Lancôme Advanced Génifique Hydrogel Melting Mask
This is your go-to if your barrier is weakened and skin feels tight. Featuring bifidus and lactobacillus ferments among the first ingredients says more than enough about its skin-strengthening power. More than that, this sheet mask packs vitamin E, madecassoside, wheat protein, adenosine, and yeast extract, all known to fight dullness and reinforce the moisture barrier. Slap on this sheet mask, and it will leave you not only with a fresh glow but with dewy, stronger skin in just 30 minutes.
---
Charlotte Tilbury Instant Magic Facial Dry Sheet Mask
Created on a base of stearic acid — an emollient that softens and smooths — Charlotte Tilbury Instant Magic Sheet Mask addresses everyone with sensitive, rough skin. The mask is drenched with natural butter, vitamins, botanical oils, niacinamide, and peptides, aiming to restore skin resiliency, ease dryness, and veil the complexion in a cocoon of moisture. Bonus: it's a great pick for those who want to plump fine lines and wrinkles too.
---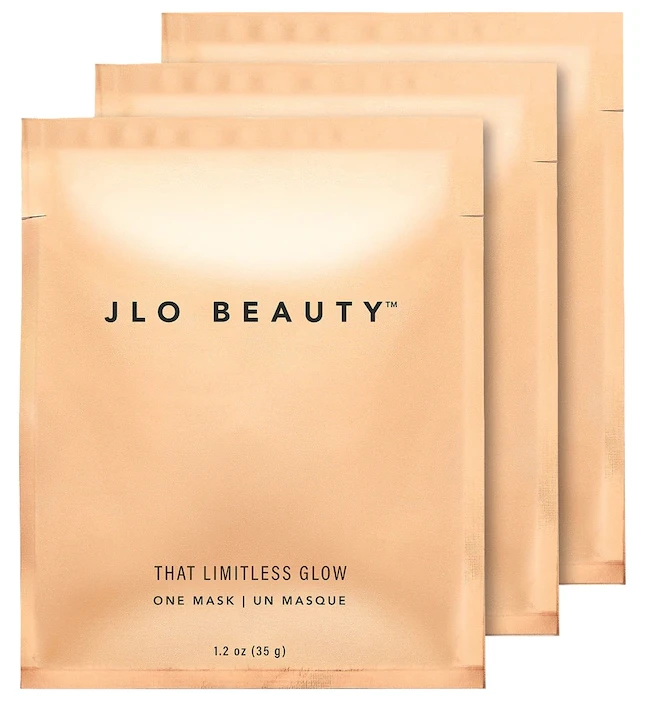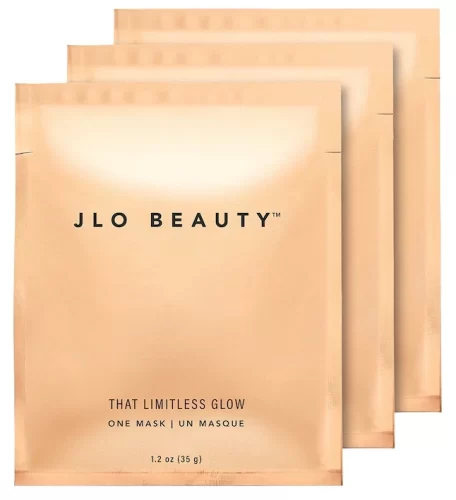 JLo Beauty That Limitless Glow Sheet Mask
Thanks to squalane, niacinamide, green tea, and a blend of ferments, this sheet mask gives skin the strength it needs while trapping moisture in, preventing further dehydration. As one of the best sheet masks for sensitive skin, JLo Beauty That Limitless Glow is made without skin foes but with gentle actives that promise to deliver not only the glow but hydration, brightness, and plumpness in the blink of an eye (aka 20 minutes).