Despite my love and respect for all things beauty, I still struggle to get behind some product categories. These are the kinds of products that I often perceive as unnecessary, even with all the marketing hype surrounding them. Sheet masks fall under this category, mainly because they're intended for single use and contribute to excessive waste—which is why you'll never see me using them more often than 2-3 times a year. However, if you're on the lookout for a quick pick-me-up for your skin sensitivity, I have to admit that sheet masks can work wonders. They offer a 15-minute solution calibrated to bring instant relief.
But even though most sheet masks are soothing in their nature, don't try everything that comes your way. Sensitive skin requires a great deal of attention; a single err can lead to irritation and redness.
To help you, I narrowed down the best sheet masks for sensitive skin. These products are specifically designed to provide immediate relief and address various skin sensitivities, including a broken skin barrier, rosacea, acne breakouts, and eczema flares. This is possible because they're drenched in juicy serums that contain nourishing and soothing ingredients. 
The best sheet masks for sensitive skin
---
Dr. Jart+ Ceramidin™ Skin Barrier Mask
Stepping into the spotlight, Dr. Jart+ Ceramidin steals the show with a potent blend of ceramides and cholesterol. Both are lipids found naturally in the skin that act as natural defenders and work tirelessly to restore the protective barrier often compromised in sensitive-skinned people. According to the brand's claims, this mask is more than just good—it's a true powerhouse that strengthens the skin for up to eight hours; no wonder most reviewers gave it five stars.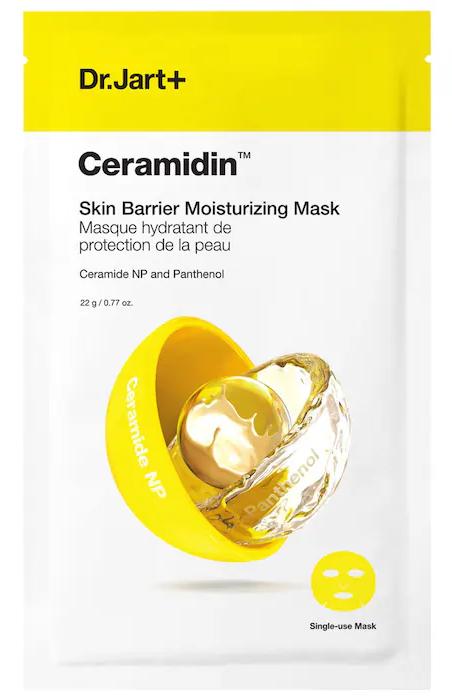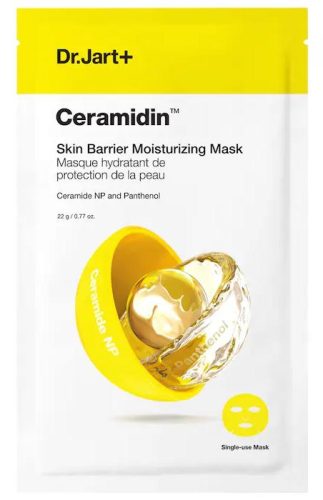 ---
100% Pure Green Tea Water Bomb Mask
If you're after a mask made without harsh chemicals, you need to pick up 100% Pure Green Tea Water Bomb Mask. Dripping with organic aloe vera juice, it's very effective in soothing and hydrating. Along with green tea extract and chamomile, it shrinks inflammation and tames redness that often accompanies sensitive skin. The mask is flimsy, so use it while lounging on the couch to keep it from sliding off your face.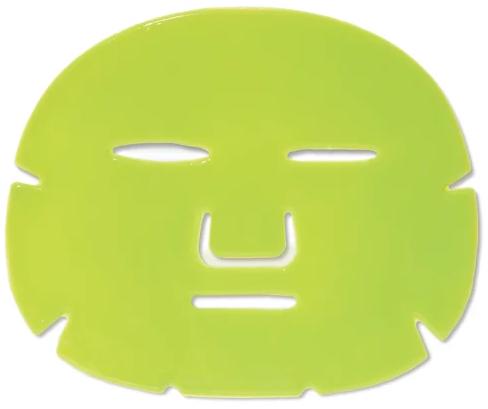 ---
Isntree Mugwort Calming Gauze Mask
Based on my experience, I can confidently recommend this sheet mask to anyone with sensitive skin prone to acne. Doused in hero ingredient mugwort—a Korean healing herb hailed for its antibacterial, anti-fungal, and skin protective benefits—it's ideal for reducing breakouts and soothing swelling. I also loved the material, which is a breathable sterile gauze sheet that stays put. I even used it when my skin was inflamed from acne flares and it did a great job in reducing the bumps and redness.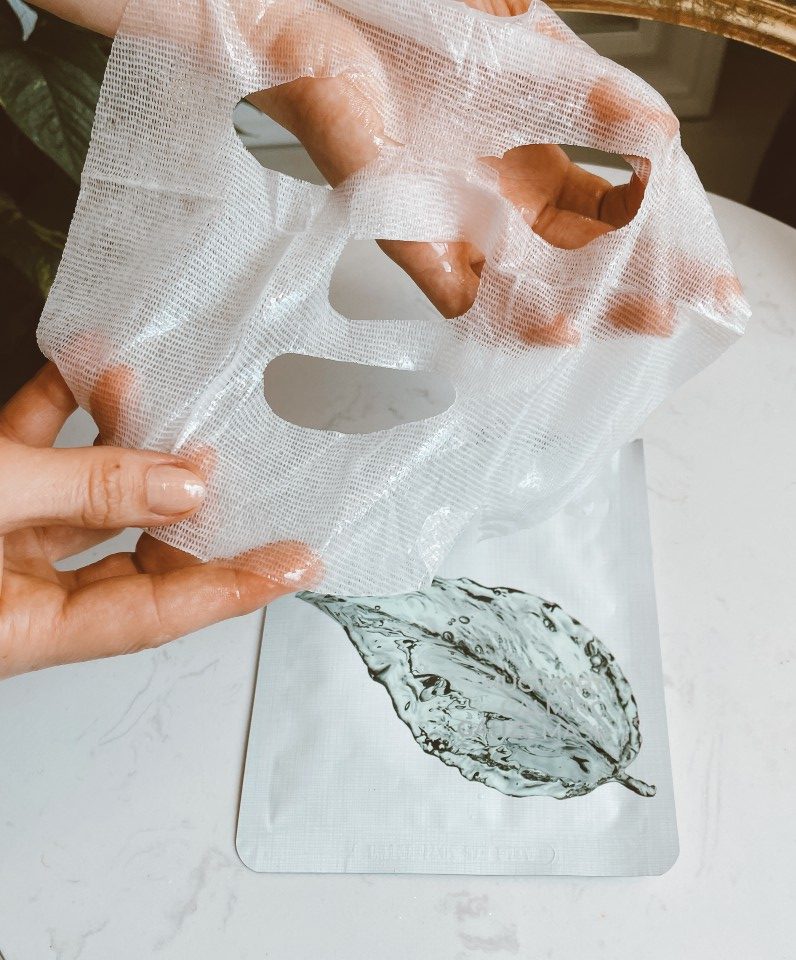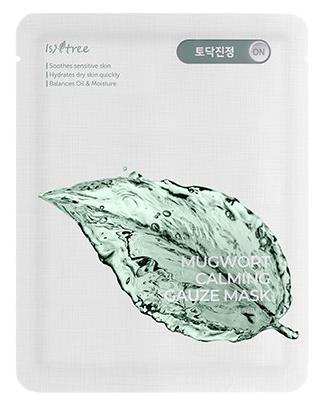 ---
Lancôme Advanced Génifique Hydrogel Melting Mask
It's not uncommon for sensitive skin to struggle with a damaged barrier and dullness, and that's what this hydrogel melting mask is for. One sheet mask impressively features the same amount of Bifidus prebiotic found in a 30ml bottle of Génifique Serum. This type of prebiotics promotes a balanced and healthy skin microbiome while stimulating the production of lipids that help maintain moisture in the skin. Slap this sheet mask on, and it will leave you with a fresh glow and stronger skin in just 30 minutes. To get even more from it, spread the leftovers on décolleté and hands.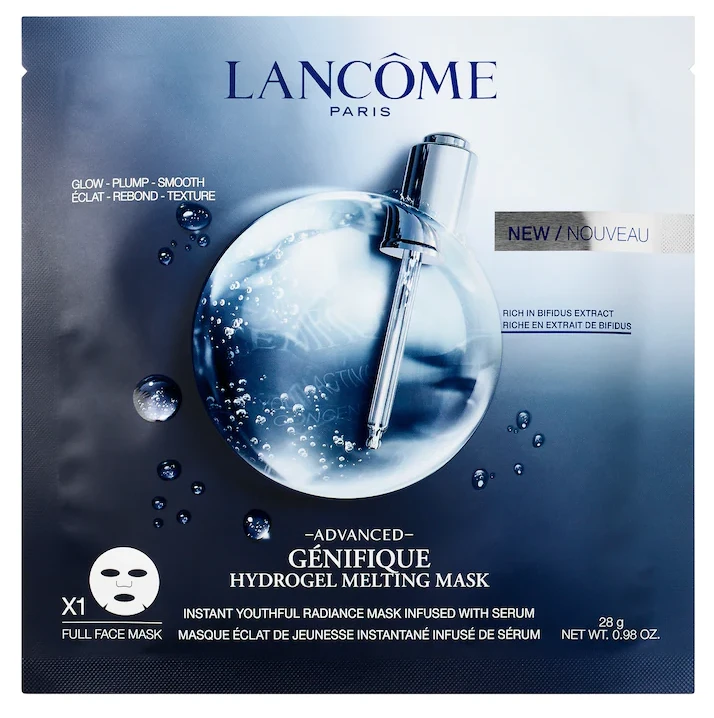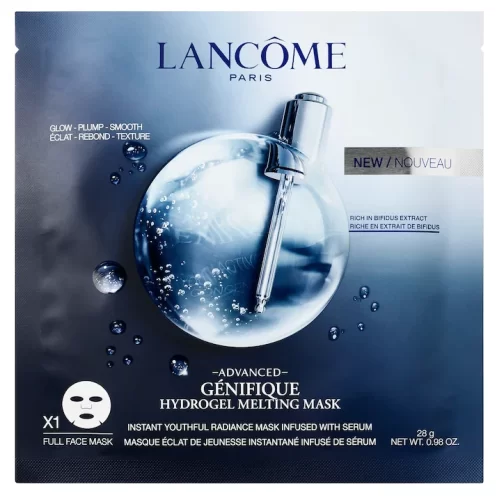 ---
Neutrogena Hydro Boost Sheet Masks
These sheet masks work best for sensitive, dry skin in need of a quick hydration boost. It contains hyaluronic acid to quench your skin's thirst and emollients to seal the moisture for long-lasting effects. The formula also contains antioxidants (tocopherol) and has a light, pleasant fragrance. The hydrogel material has a role too; it holds up to 50% more essence than a paper face mask, meaning more moisture for your skin. Consider this drugstore option if you're on a budget, as it costs no more than a Starbucks coffee.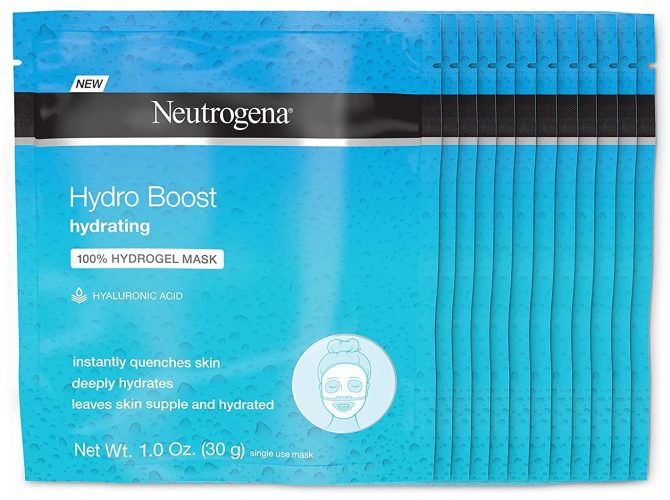 ---
Benton Goodbye Redness Centella Mask
This juicy sheet mask revives the skin with a heavy hit of Centella asiatica—known for its regenerating and moisturizing effects. As the name suggests, the mask addresses those who struggle with rosacea and works to alleviate redness and give skin a hydration burst with hyaluronic acid. As a bonus, it's easy to apply, doesn't slip off, and is not sticky at all.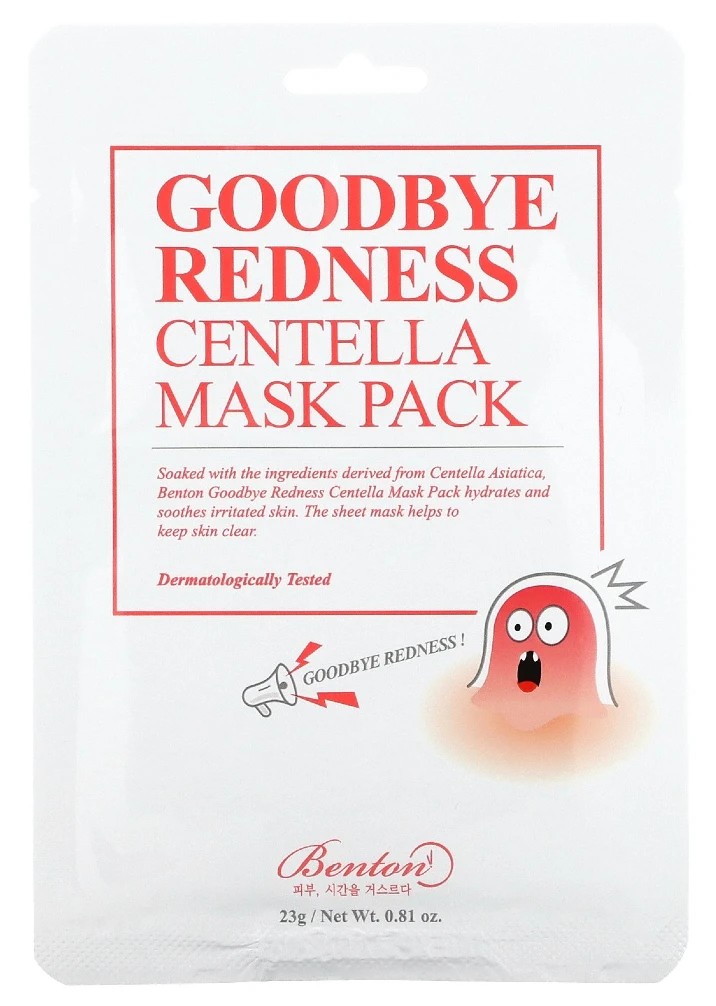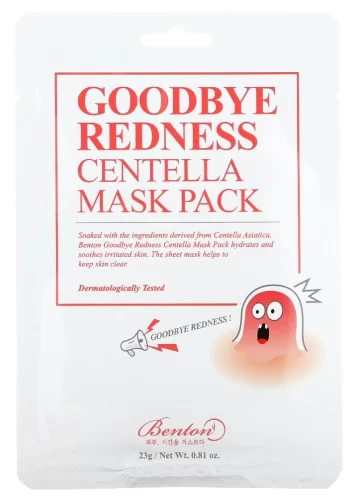 ---
JLo Beauty That Limitless Glow Sheet Mask
The key ingredient in this sheet mask is galactomyces, a yeast extract that hydrates and supports the skin's barrier function. Coupled with a blend of oils, niacinamide (a form of vitamin B3 with skin-strengthening benefits), and honey, it makes the perfect mask to jumpstart your day with a refreshed and vibrant complexion. What I like about this sheet mask is that it's cleverly divided into two pieces to allow for effortless precision during application. Precisely, the upper and lower halves seamlessly conform to your facial contours to ensure an optimal fit.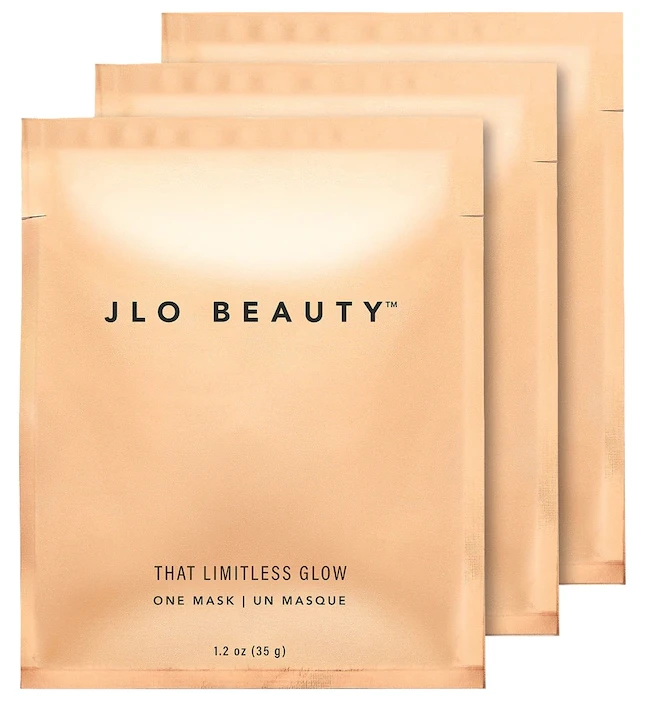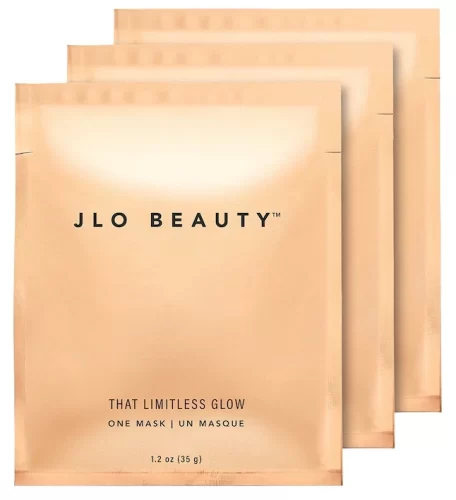 ---
Avene Soothing Sheet Mask
You know the saying, save the best for the last. Avène has got your back with a minimalist formula made with sensitive skin in mind. This biodegradable ultra-fine cellulose mask takes absorption to new heights, allowing the ingredients to penetrate the skin more effectively. Enriched with moisturizing sorbitol and hydrogenated starch, and featuring Avène's soothing thermal water as the base, it provides a great amount of hydration and softening benefits to ease all forms of skin sensitivities. The fact that it's easy to use, fragrance-free, and offers excellent adherence means it won't take away from your relaxing experience.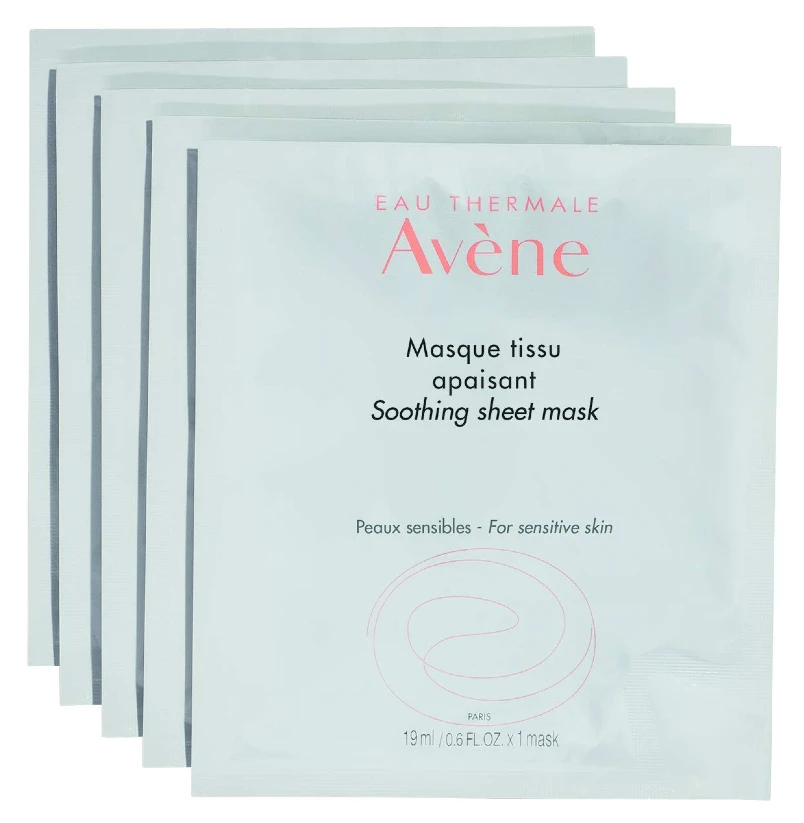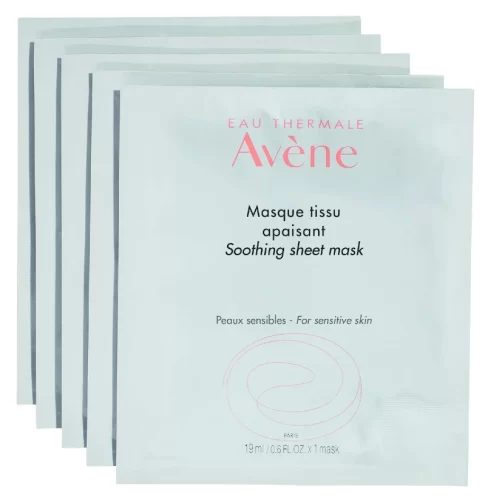 ---