Blackheads are annoying, and getting rid of them seems impossible since they keep popping up again and again, eventually in the same places. I know it even very well. The bad news is that blackheads will continue to appear forever, but we've got good news, too: you can delay their occurrence. By using the best toners for blackheads, you slow down the appearance of blackheads and keep pores clear for longer. These toners work by removing oil and junk and are considered an excellent preventative measure for blackheads. When pores are clear, it's less likely for oil and dirt to get trapped in, so there are fewer chances for blackheads to occur.
Now scroll on to find the best toners for blackheads, but not before we break down all the basics and some facts about these culprits.
What are blackheads?
Blackheads are clogged hair follicles and form when pores get blocked with dead cells and excess sebum. They are black because the skin over the bump is opened (hence, they also go by open comedones), leading to sebum oxidation when in contact with air.[1] Because the nose has an increased number of oil glands, there is where blackheads are most likely to appear, but they can also occur on the cheeks, forehead, and chin.
Does toner help blackheads?
Yes, toners help blackheads, but it doesn't entirely eliminate them. Toners are actually better as a preventative solution for blackheads, postponing their appearance. A good way to keep these culprits away is to use an exfoliator for clogged pores twice weekly and use a toner for blackheads that aids in clearing skin daily. An exfoliator is more likely to eliminate blackheads, while a toner helps prevent new ones from appearing.
How to find the best toner for blackheads
An effective toner for blackheads should aim to clear pores and remove dead cells and oil through gentle exfoliation. As you may have guessed, the actives needed for that are salicylic acid, niacinamide, glycolic acid, and fruit enzymes. Besides, if you have blackheads, it's best to use non-comedogenic formulas that don't strip skin of moisture.
Without further ado, below are the best toners for blackheads that promise to keep your skin flawless as long as possible.
---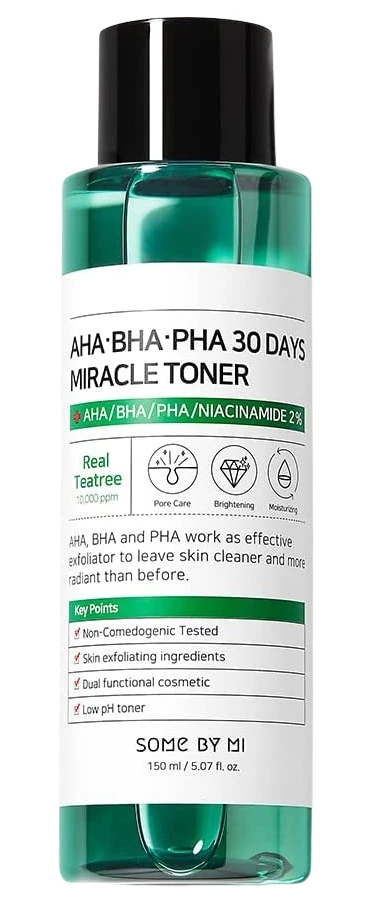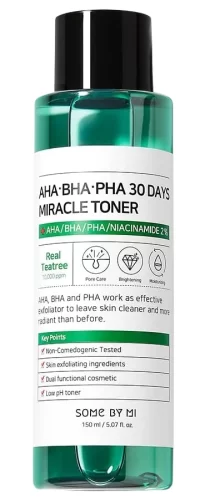 1
Some By Mi Miracle Toner
This product is a cult favorite of K-beauty, the reason one is sold every three seconds. It's also the best toner for blackheads because it's formulated with salicylic acid (BHA) and other two exfoliants to target their root causes, aka debris and sebum. While salicylic acid enters in deeper skin layers to remove pore-clogging elements, citric acid (AHA) and lactobionic acid (PHA) works on the surface to slough off dead cells.[2] The addition of niacinamide, tea tree, papaya enzyme, and witch hazel extract also help maintain pores clean and balance sebum, while sodium hyaluronate and allantoin soothe and hydrate skin.[3]
---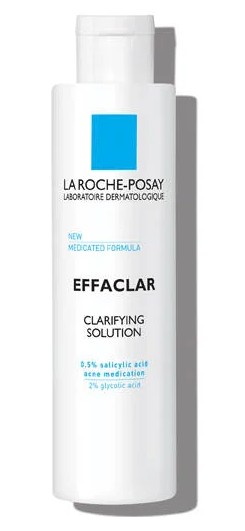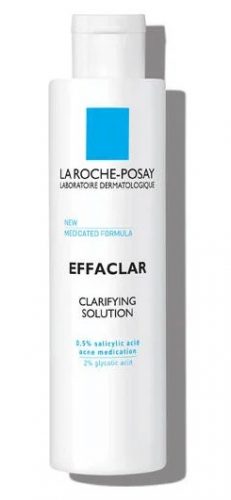 2
La Roche-Posay Effaclar Clarifying Solution
Effaclar Clarifying Solution also works terrific for blackheads thanks to the formula powered by 0.5% salicylic acid and 2% glycolic acid. This duo not only clarifies skin but it purifies pores by removing the buildup of junk and sebum trapped in follicles. On top of that, the toner is non-comedogenic and has raked thousands of 5-star reviews from people with oily skin and blackheads.
---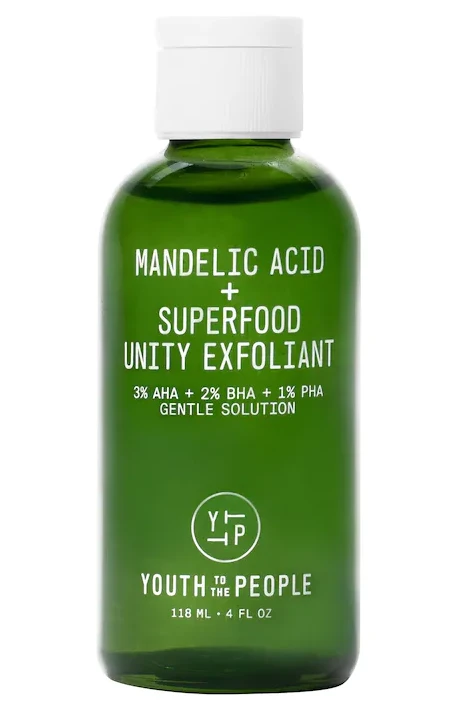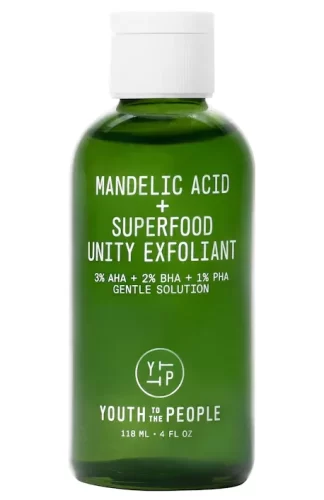 3
Youth To The People Mandelic Acid + Superfood Unity Exfoliant
This formula is potent, so if you're new to exfoliating toners, slowly build it into your routine. The toner is made with 3% mandelic acid to reduce dead cells buildup, 2% salicylic acid, and 1% PHA (gluconolactone) for milder exfoliation. Despite the potent formula, the toner won't strip your skin away of moisture as it contains a slew of humectants and calming extracts that also have antioxidant benefits. Bonus points for the herbaceous scent that comes from the natural extracts, as the toner is fragrance-free.
---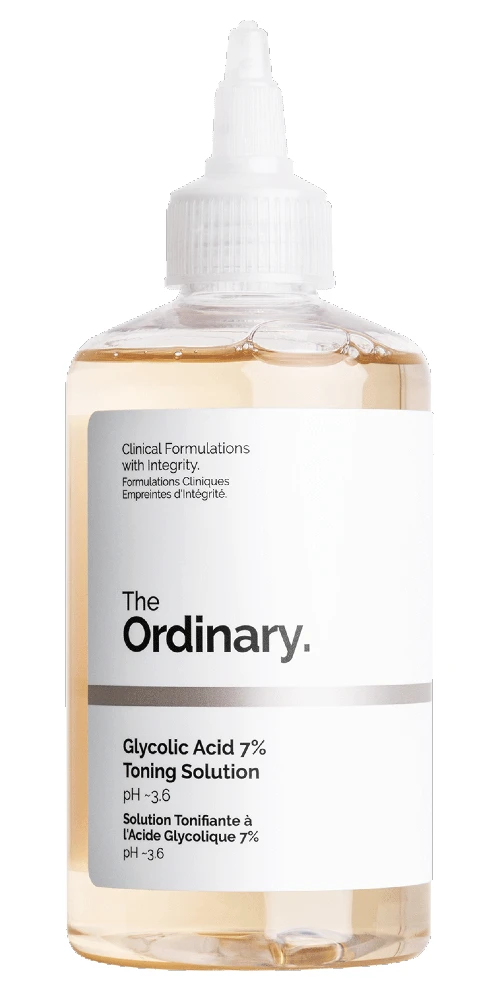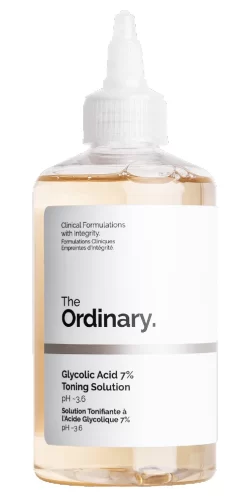 4
The Ordinary Toning Solution
This is a great toner for blackheads if you're on the budget. The Ordinary's Toning Solution is made with 7% glycolic acid to give mild exfoliation for enhanced radiance and cleared pores.[4] Because it's formulated at a 3.6 pH, the toner is pretty acidic, so you shouldn't use it on compromised or sensitive skin. However, it also boasts a blend of amino acids, aloe water, and sucrose so it won't dehydrate your skin. For the best, use this toner only in your PM routine, after cleansing, and before serum and moisturizer.
---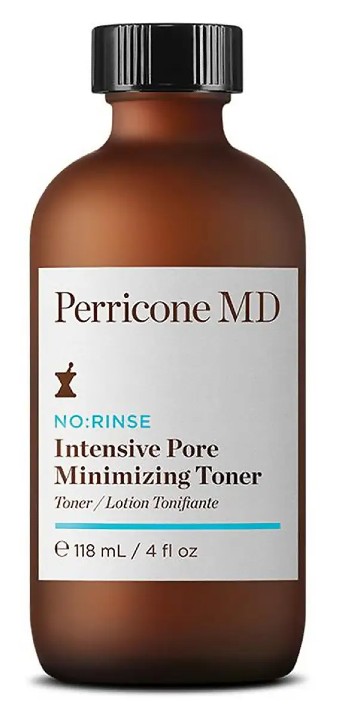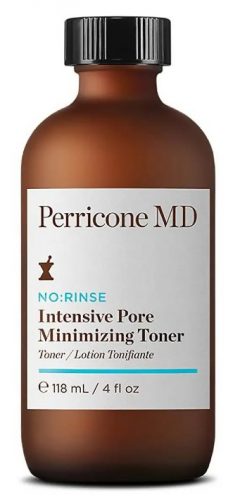 5
Perricone MD No: Rinse Intensive Pore Minimizing Toner
Perricone MD's toner promises to exfoliate, purify and retexturize, and the many positive reviews attest to its efficacy. It is packed with salicylic acid to eliminate buildup, helping prevent blackheads from forming while controlling oil and tightening pores look, leaving skin mattified and purified. Swipe a cotton pad twice daily after cleansing with this toner and enjoy clear skin.
---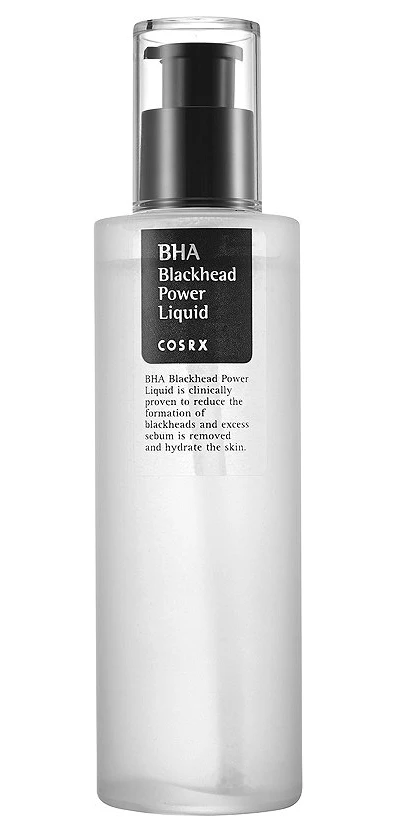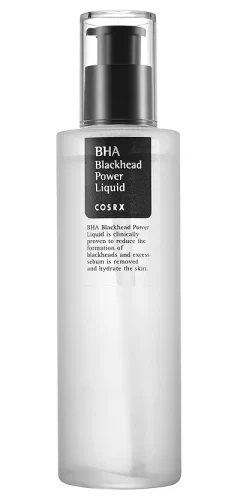 6
CosRx BHA Blackhead Power Liquid
Blackheads out! Pores clear! This is how Cosrx promotes its power liquid toner, another K-beauty cult favorite that is raving all around. The base of this toner is made of willow bark water — rich in tannins, which are natural astringents that aid in tightening pores look and reducing sebum. This means blackheads are less likely to form. Besides, the formula boasts betaine salicylate, aka salicylic acid, and betaine, a humectant. This makes the formula powerful yet gentle, plus it includes niacinamide, panthenol, and sodium hyaluronate to hydrate some more.
---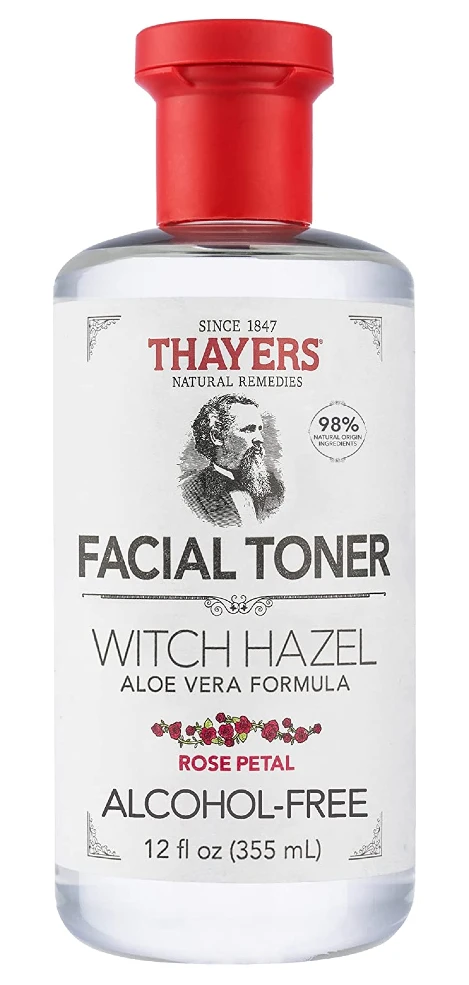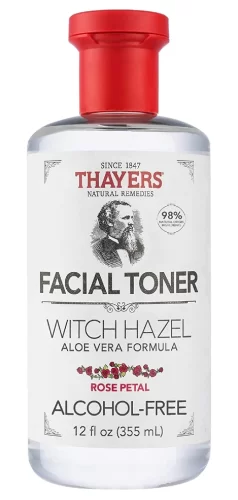 7
Thayer's Facial Toner
This is what we call a cult-status tonic — it's got over 81K of positive reviews and is excellent at leaving pores clear and skin smooth and renewed. Responsible for all the perks are witch hazel leaf extract (anti-inflammatory) and citric acid (exfoliant), plus aloe leaf extract, a humectant that helps reduce oil so it won't get stuck in the pores anymore. We love that it's non-comedogenic, alcohol-free, and you get more bang for your buck, hence we consider it the best affordable toner for blackheads.
---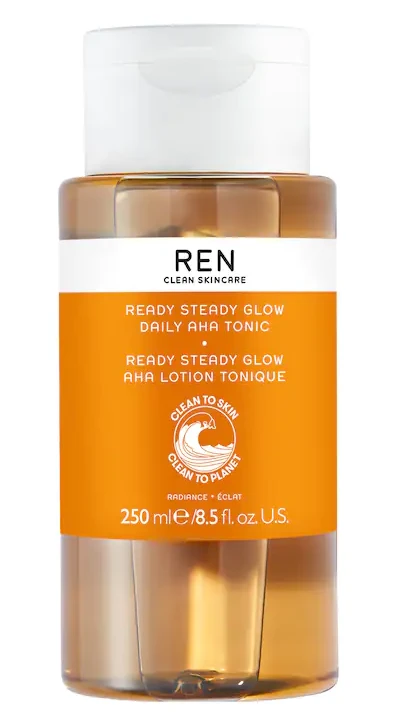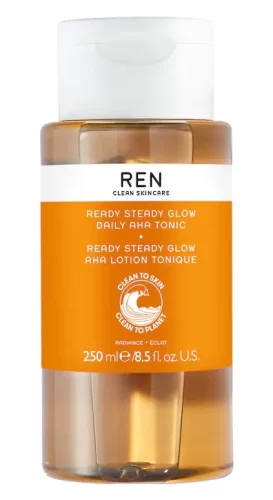 8
Ren Clean Skincare Facial Toner
This toner for blackheads is great for people searching for clean, vegan and cruelty-free formulas along with 100% recyclable packaging. Ren Clean Skincare Facial Toner is also the go-to for sensitive skin as it uses naturally-derived 4.5% lactic acid to gently exfoliate and clear pores, plus 0.3% willow bark extract to sooth and shrink pores look. Only use in your nighttime regimen.
---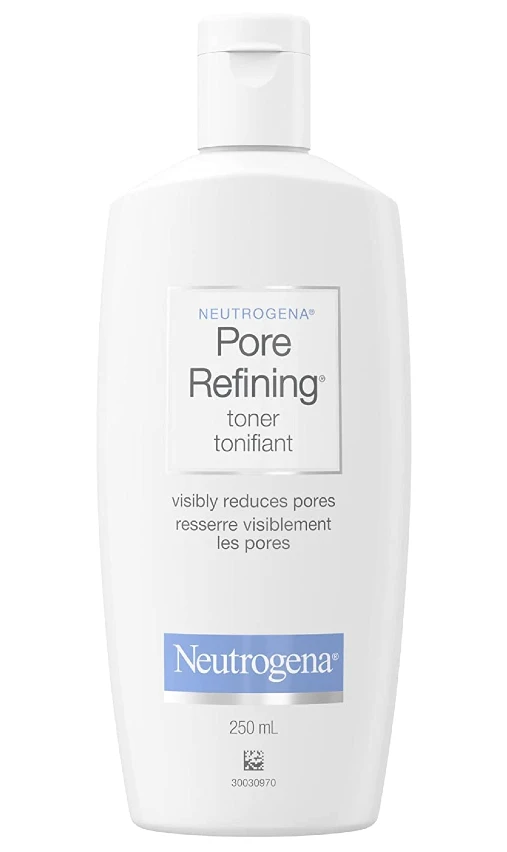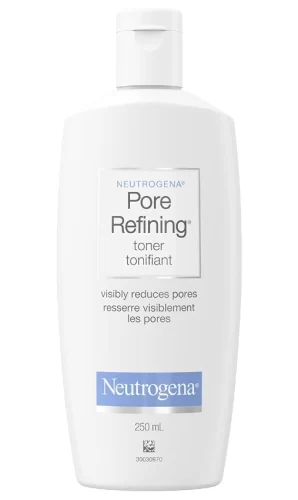 9
Neutrogena Pore Refining Face Toner
Neutrogena Pore Refining Face Toner is the best drugstore alternative for a toner for blackheads. It combines the power of AHA and BHA to maintain pores clear. In addition to glycolic and salicylic acids, the toner boasts witch hazel water, a natural astringent that helps shrink pores, reduce inflammation and soothe skin. We love that the formula is oil-free and non-comedogenic.
---
References
Women's Concepts uses reliable sources, including dermatologists' insights, clinical trials, and scientific journals, to find accurate information and support all the facts shared in our articles. All statements and claims have clear and legit references. Read our editorial policy to learn more about our sources of information, our process of researching and fact-checking the content, and how our team strives to keep all articles updated, completed, and trustworthy.