Facial pores aren't the easiest to deal with, especially when your skin is so often exposed to things that can clog them. Although everyone would agree keeping the pores clean and unclogged is deadly important for maintaining healthy skin, for some, it simply sounds like an impossible task—as it did to me for a while. Just a moment of carelessness can let sebum, dirt, sweat, and dead skin cells get into the pores and block them, causing tons of issues such as blemishes, congested skin, and even acne. So how do you find your way out of this skincare nightmare? The answer is simple: the best exfoliators for clogged pores listed here.
Regular exfoliation is key in treating congested pores as it removes dead cell buildup, bacteria, and excess oil beneath the skin's surface, preventing pores from clogging. But obviously, you can't throw any exfoliator on your face hoping to get the job done. With this in mind, we've rounded up the best face exfoliators for clogged pores that contain the right ingredients to deliver skin-transformative results.
But first, let's break down some facts about clogged pores, congested skin, and exfoliation that'll help in your path to clearer skin.
How to find the best exfoliator for clogged pores?
Let me get it straightforward: you can't shrink the size of the pores— myth busted—but you can make them appear smaller and prevent them from clogging. For that, you'll need a good goddamn face exfoliator.
Upfront, the best exfoliator for clogged pores should help regulate sebum production and clear up the pores from debris, oil, and dead cells. Therefore, a chemical exfoliant would do much better for clogged pores than a physical or enzymatic one. Physical and enzymatic exfoliators act only on the skin's surface; hence they can't reach deep into the pores. On the other hand, chemical exfoliators, namely alpha-hydroxy acids (AHA) and beta-hydroxy acids (BHA), such as glycolic and salicylic acids, go beneath the surface, dissolving the bonds that hold dead cells, excess sebum, and dirt together. And that's how pores get unclogged.
In terms of ingredients, the best bet for you is to choose salicylic acid. Salicylic acid is thought to be the best exfoliator for clogged pores since it's oil-soluble and can penetrate the fat layers, reaching pores and working to clear them. On the flip side, you should avoid comedogenic ingredients at all costs! Also, to find the best exfoliators for congested skin, we've looked through products containing other pore-clearing and sebum-controlling ingredients such as astringents, niacinamide, charcoal, and retinol. Are you eager to discover them? Take a peep.
The best exfoliators for clogged pores
Below, the best face exfoliators for clogged pores and congested skin that'll really make a difference.
---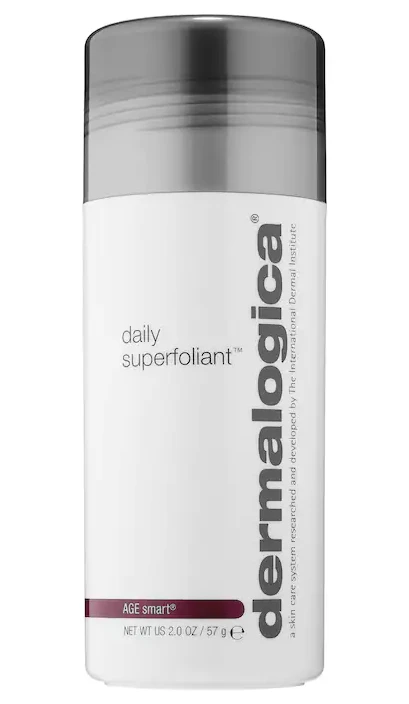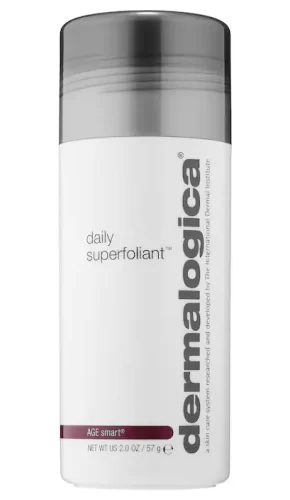 Dermalogica Daily Superfoliant
Here's your daily super exfoliator that does the job of purifying the pores and clearing up the skin from environmental pollutants. Dermalogica Superfoliant does that thanks to the papain-derived enzyme, lactic acid, and malic acid that gently exfoliate and eliminate the buildup of impurities, working on the surface and beneath the skin to clear and refine pores. On top of that, the formula also contains charcoal to further purify the skin without stripping the face of natural oil while drawing out oil and debris. In other words, it has all it takes to be one of the most effective face exfoliators for clogged pores.
---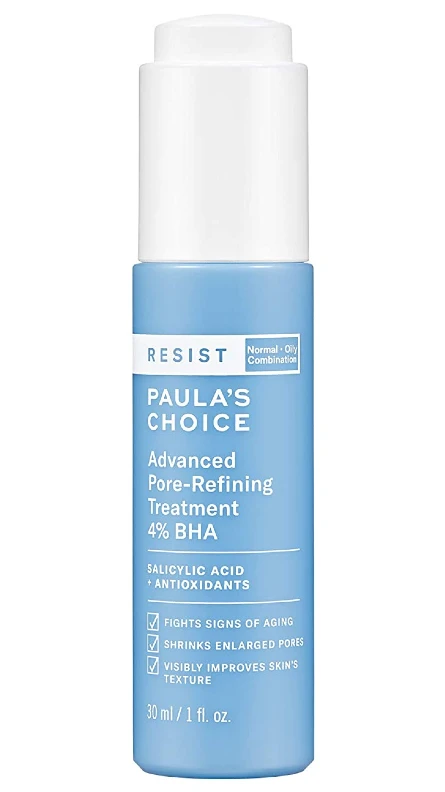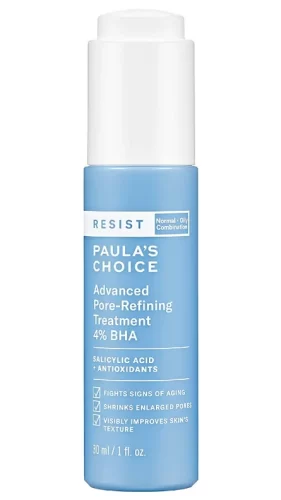 Paula's Choice RESIST Advanced Pore-Refining Treatment
This exfoliator for clogged pores and congested skin is powered by 4% salicylic acid—the holy grail of cleared pores. The addition of skin soothers, including adenosine, allantoin, and green tea, makes this formula much easier to tolerate, so you can enjoy all its benefits without worrying about irritation. Using it every night (if your skin can stand it) will result in more glow, refined pores, and enhanced texture—I know that's what you want.
---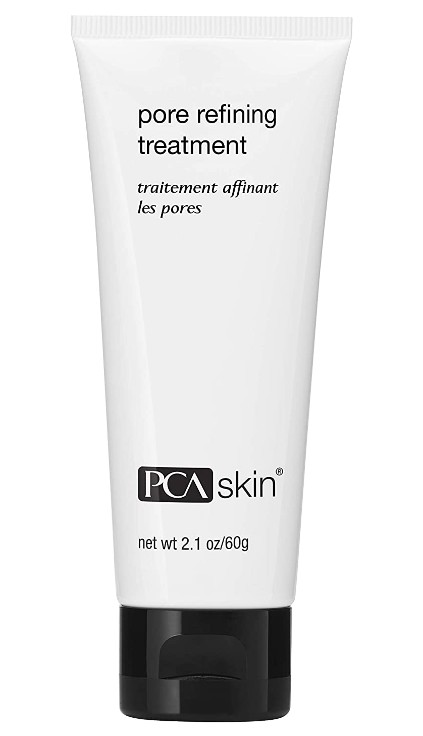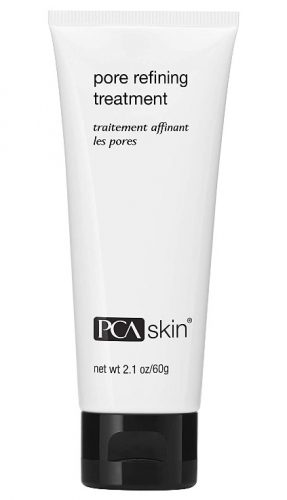 PCA Skin Pore Refining Treatment
This one is a pore-refining treatment that uses papain enzyme and mandelic acid to exfoliate the skin in a delicate fashion while physically sloughing off the debris from the skin's surface with rice powder. It also takes care of the excess oil that may block the pores, thanks to kaolin and bentonite—absorbent clays that draw oil from the skin. Dry, sensitive skin need not worry because the formula is packed with skin-calming ingredients such as vitamin B5 and bisabolol to help soothe and hydrate. So it's gentle enough to be used several times a week, leaving you with a soft, clear complexion.
---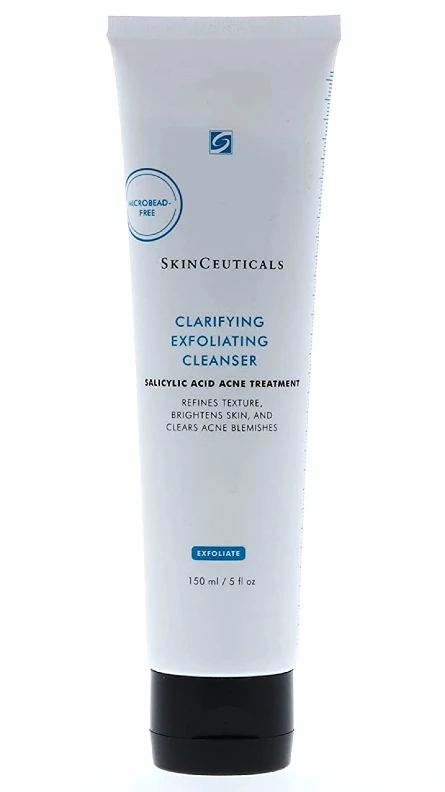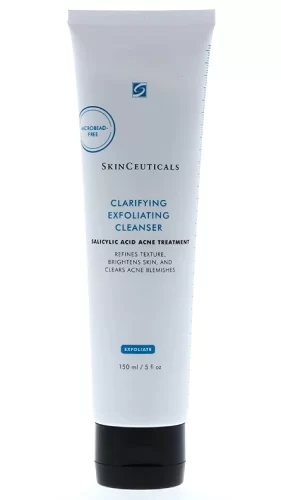 SkinCeuticals Clarifying Exfoliating Cleanser
SkinCeuticals holds nothing back with this 2-in-1 multitasking exfoliating cleanser. It's a cocktail of acids combining the renewing power of salicylic, glycolic, and lactic acids to purify and clarify the complexion. This killer combo is just as good for purging pores, dissolving skin's surface impurities, and minimizing aging marks. SkinCeuticals Clarifying Exfoliating Cleanser is also something you'd want to clear acne blemishes or if your skin is prone to breakouts, thanks to zinc PCA. In case you're not familiar with it, zinc PCA helps regulate sebum production and inhibit acne-causing bacteria. After using this cleanser, follow up with SkinCeuticals Blemish + Age Defense for serious skin-changing results.
---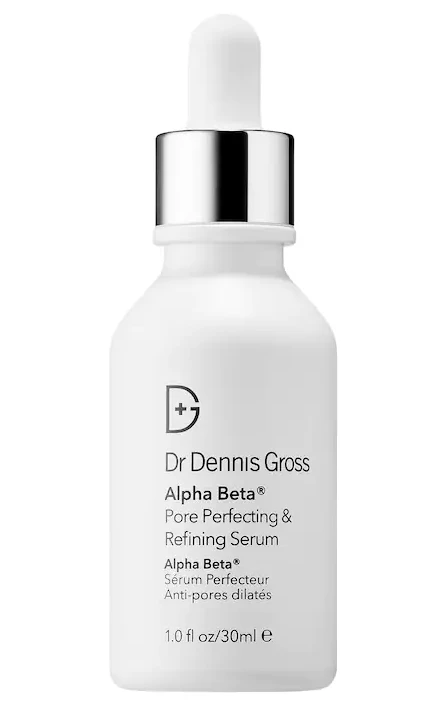 Dr. Dennis Gross Alpha Beta Pore Perfecting Serum
If your goals aren't just to unclog and clear your pores but minimize wrinkles and delay aging marks, reach for this pore-perfecting exfoliating serum by Dr. Dennis Gross. It's full of rejuvenating actives and pore-clearing elements such as salicylic acid, glycolic acid, lactic acid, retinol, and willow bark extract but also includes a slew of skin-soothing ingredients like green tea, hyaluronic acid, and bisabolol. There's not much this serum can't do.
---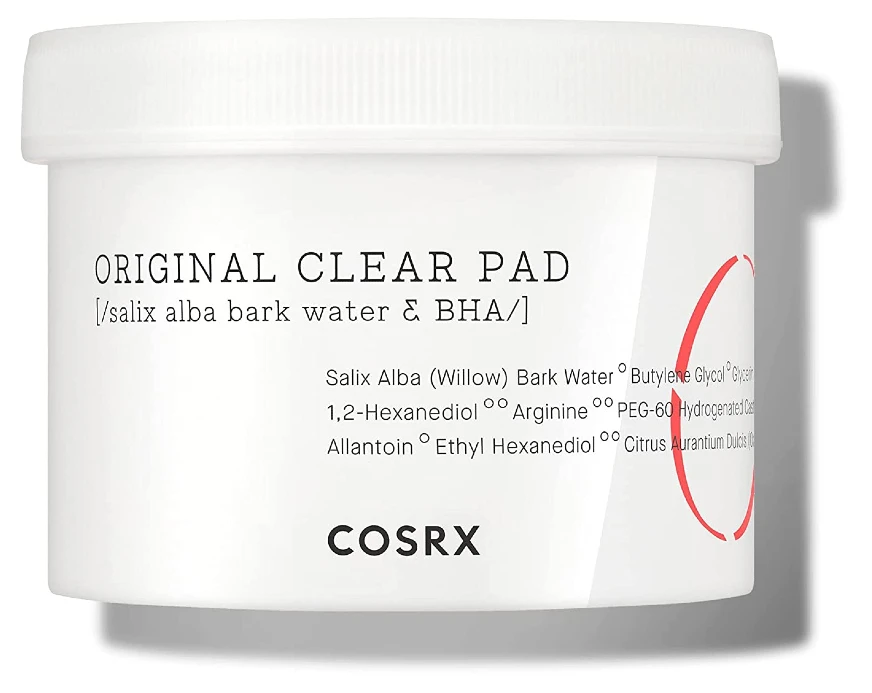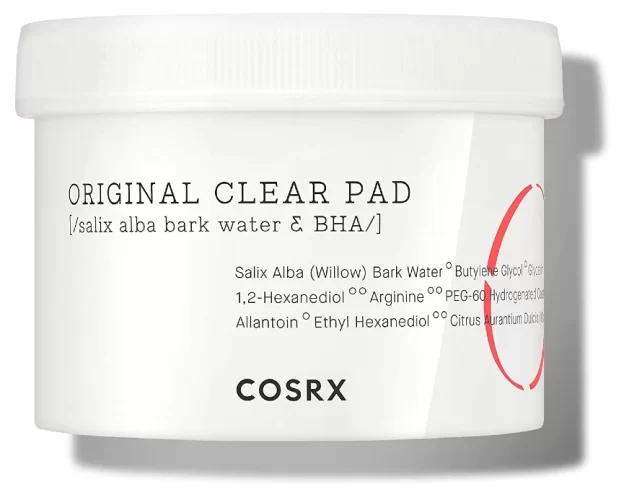 COSRX One Step Original Clear Pad
This one comes as one of the best exfoliating pads for enlarged and congested pores. The pads are soaked in a base of willow bark water to soothe and clarify the skin, and also contain betaine salicylate—an exfoliant similar to salicylic acid with pore-clearing effects but more gentle and moisturizing. There's also panthenol, allantoin, and sodium hyaluronate to pamper skin and prevent irritations. As a side note, the pads have a strong tea tree scent, so if that bothers you, you'd better say pass to them.
---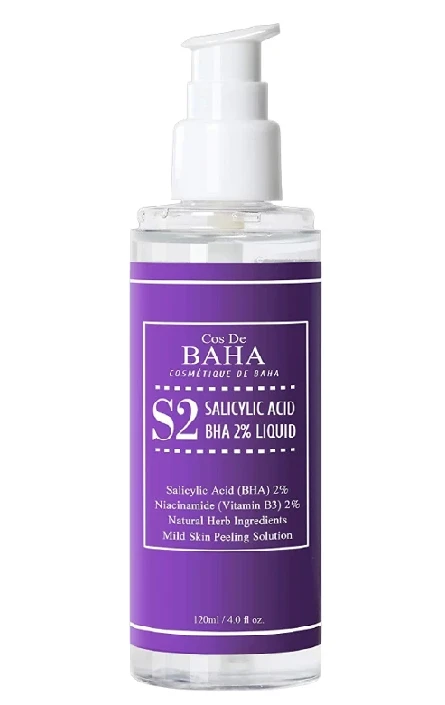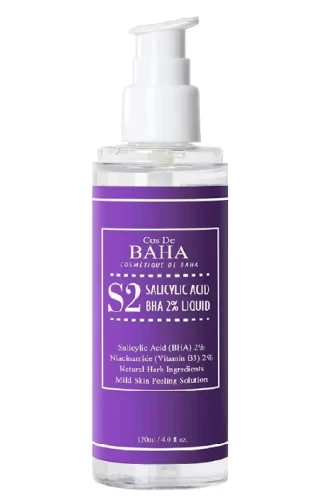 Cos De Baha BHA Exfoliant Liquid
Cos De Baha offers one of the most affordable exfoliators for clogged pores that anyone can use to fight blackheads and congested skin. It's a liquid exfoliant that clears and minimizes the look of large pores with 2% salicylic acid and niacinamide. At the same time, it soothes and hydrates the skin with aloe vera and green tea, revealing a radiant and smooth complexion after only one use. In a nutshell, it's a game-changer pore cleaner free of skin enemies such as parabens, alcohol, and fragrance.
---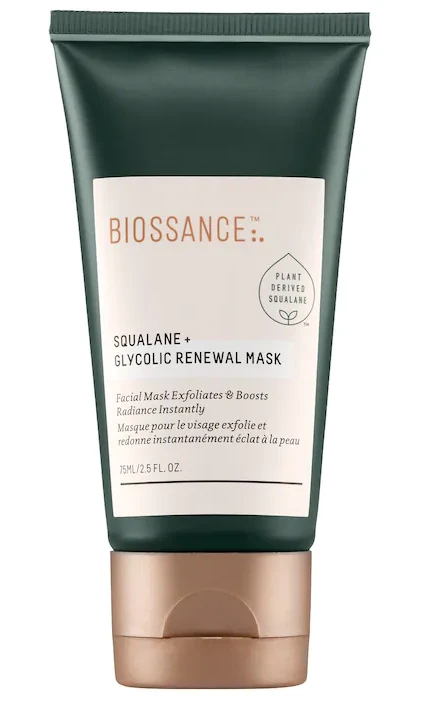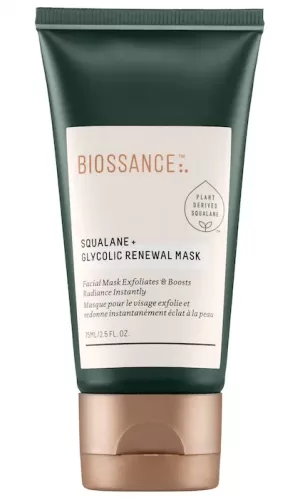 Biossance Renewal Mask
Want a pore-unclogging mask for a spa moment at home? Biossance Renewal Mask works like a charm at dissolving pore congestion and promoting skin clarity thanks to its formula enriched with glycolic, lactic, tartaric, and malic acids. This potent mix of alpha-hydroxy acids supports cell turnover, polishes dull and rough skin, and reduces the look of enlarged pores by eliminating dead cells and sebum trapped in them. Besides, the addition of squalane and hyaluronic acid makes your skin look and feel juicier and fuller than ever.
---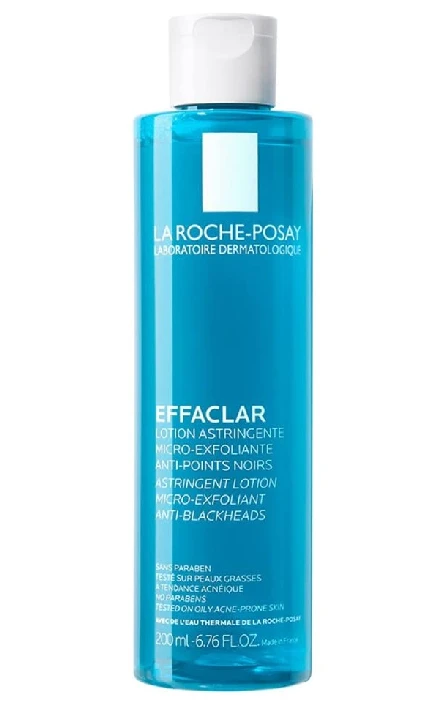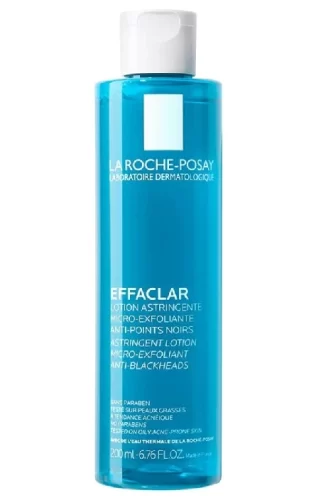 La Roche-Posay Effaclar Micro-Exfoliating Astringent Toner
If you have oily skin, you already know how important astringents are to shrink the appearance of pores and remove surplus oil. This micro-exfoliating toner does just that, powered by lipo-hydroxy acid, a salicylic acid derivate sharing the same skin-renewing benefits but without dryness and irritations. P.S: You should avoid alcohol-based astringents (like this one) if you have dry or sensitive skin.
---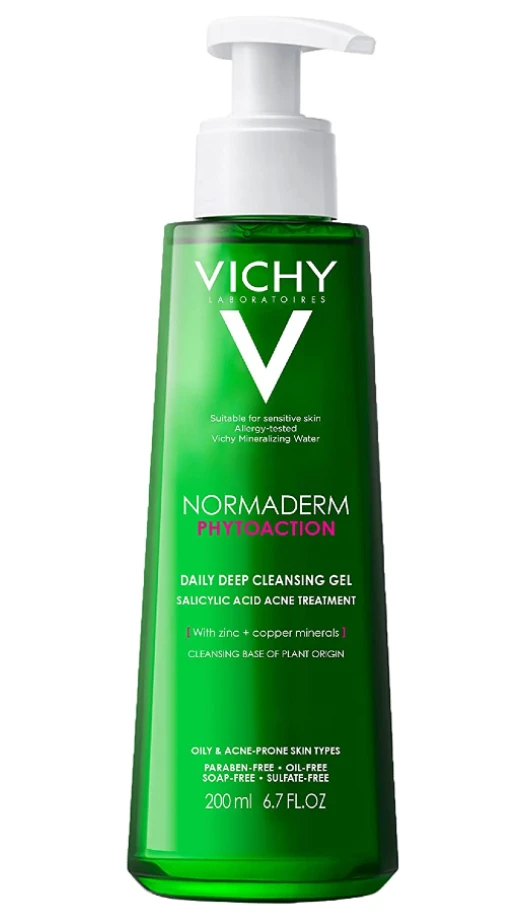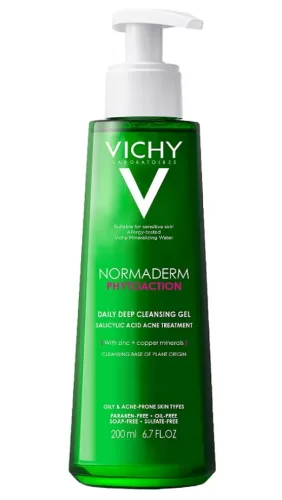 Vichy Normaderm Phytoaction Daily Deep Cleansing Gel
Sometimes you don't need a powerful exfoliant to keep your pores cleared, but a cleanser loaded with salicylic acid—like this one. Vichy Normaderm Phytoaction got the right recipe for congested skin fighting sebum and blackheads with 0.5% salicylic acid and zinc. It also uses thermal water as a base to calm irritation and give some extra TLC, leaving the skin soft and clean without stripping its natural oils.