The best toners for clogged pores are the first step on the path to clear and radiant skin. Let me explain why.
Your skin is daily exposed to pore-clogging elements such as dead cells, dirt, sweat, and other environmental aggressors. When these accumulate on the surface of the skin, they create a buildup that can sink into the pores and block them, causing all kinds of issues, such as blemishes and acne. If you have congested skin, the best pore-clearing toners are especially essential since they work every day to eliminate the buildup of impurities from the epidermis, preventing pores from clogging.
In addition to the face exfoliator you use once a week to cleanse your pores, toners get the job done day-to-day, leaving no chances for dead skin cells, sebum, and dirt to block your pores.
What's the best toner for clogged pores?
So what kind of toner would serve you best? Simply put, the ones that contain sebum-absorbing and pore-clearing ingredients such as exfoliants (salicylic acid in particular), astringents, retinoids, clay, and charcoal. But don't worry, as we've rounded up the best toners for clogged pores that contain one or more of these elements, having the right formula to decongest your skin. Take a peep below:
---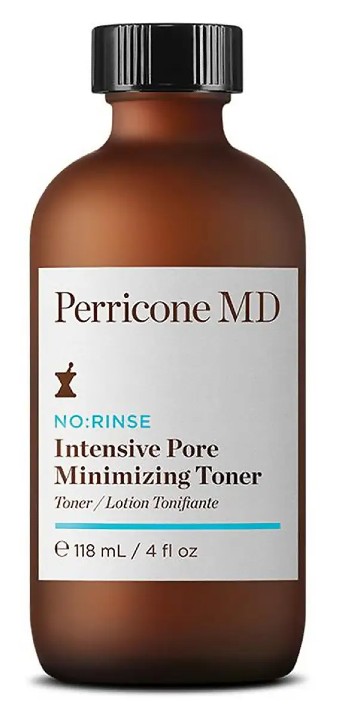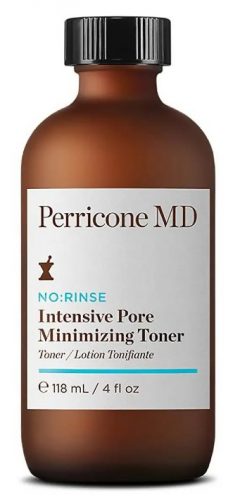 Perricone MD No: Rinse Intensive Pore Minimizing Toner
No doubt, one of the best toners for clogged pores infused with salicylic acid comes from Perricone MD. It's a lightweight toner with a liquid texture that's super effective at sloughing dead skin cells and absorbing excess oil thanks to zinc gluconate and salicylic acid. They both have anti-inflammatory and antibacterial properties — great for acne-prone skin — and work to unclog congested pores. The formula is also powered by soothing and hydrating ingredients such as peptides, copper gluconate, sodium hyaluronate, and glycerin to keep dryness and irritation at bay.
---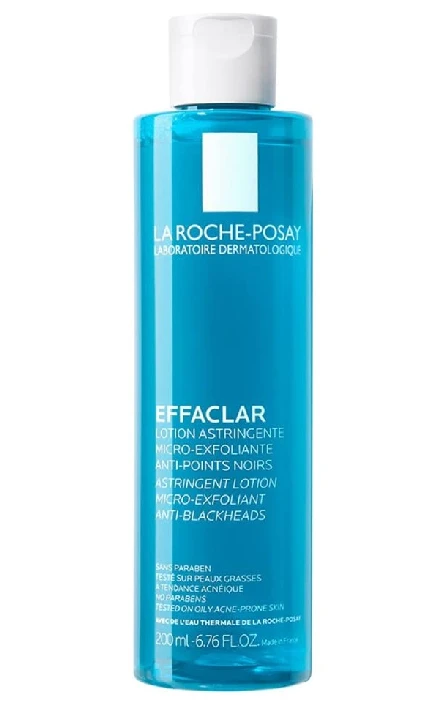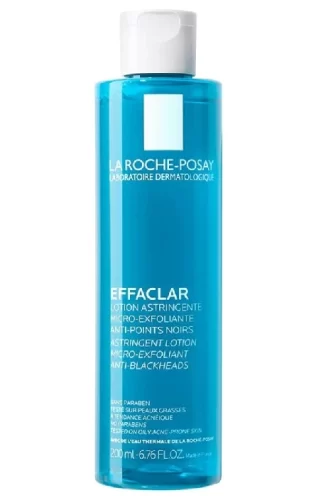 La Roche-Posay Effaclar Micro-Exfoliating Astringent Toner
This exfoliating toner also works terrific for clogged pores since it contains salicylic acid plus lipohydroxy acid (LHA), a derivative of salicylic acid sharing the same exfoliating and pore-clearing abilities. Although this powerful combo may intimidate people with problematic skin, the formula is actually non-irritating and does not dehydrate. Plus, it's non-comedogenic, making it ideal for almost any type of skin. However, better steer away from this toner if you have active breakouts.
---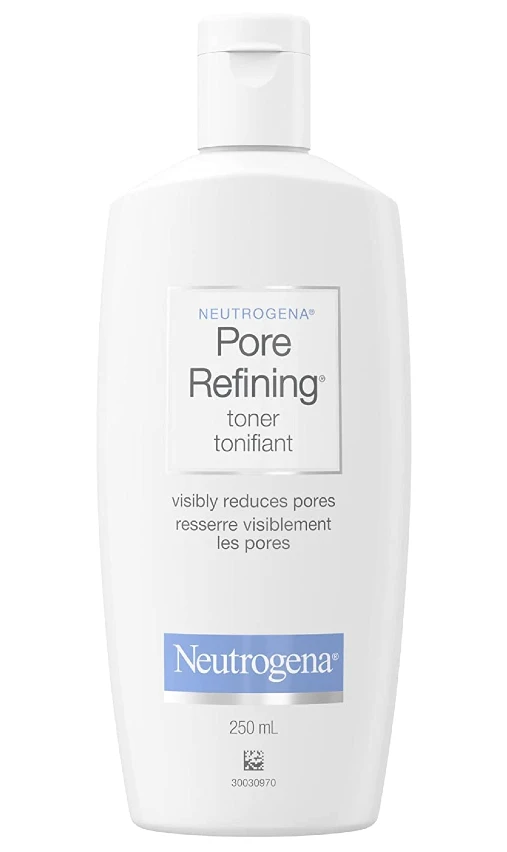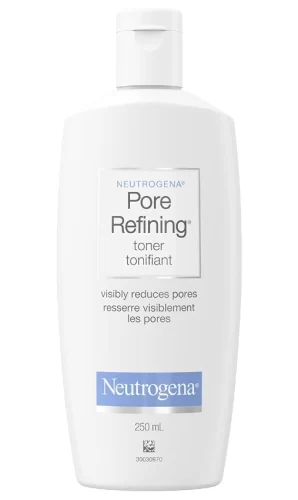 Neutrogena Pore Refining Toner
If you are looking for the best toner for clogged pores under $10, reach for Neutrogena Pore Refining Toner. It combines the exfoliating power of glycolic and salicylic acids with the astringent properties of witch hazel water to unclog even the most stubborn congested pores. Although the toner contains aloe leaf juice, sodium PCA, and allantoin to hinder irritations, those with dry, sensitive skin might still find it too difficult to tolerate as it contains two types of alcohol and fragrance. On the flip side, it's perfect for oily and combination skin types.
---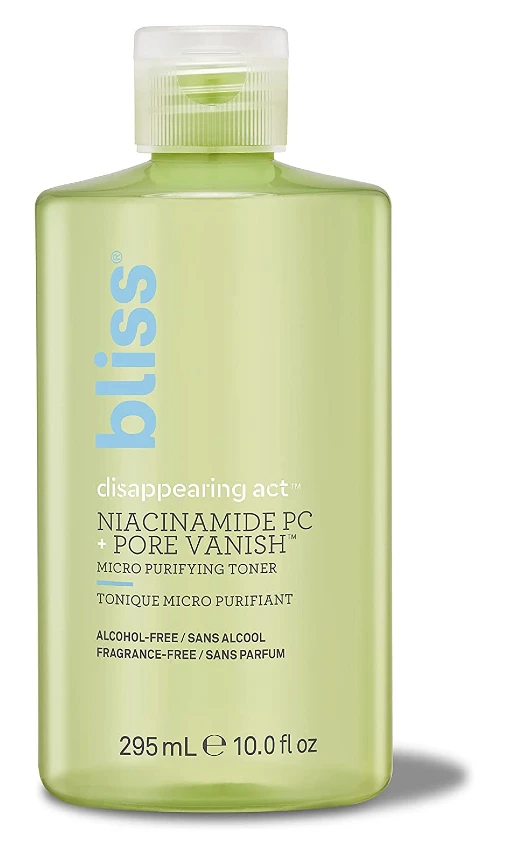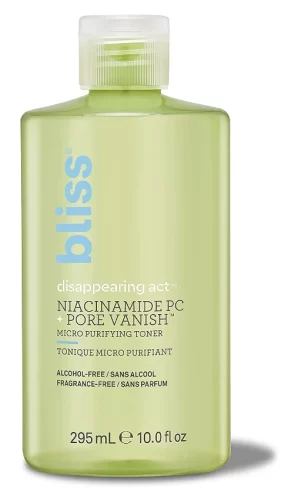 Bliss Disappearing Act Niacinamide Toner
Bliss vows to decongest all the 20,000 facial pores (no joking) with one of the best toners containing niacinamide and green tea. These two skincare powerhouses aren't just lauded for their nourishing properties but also for their effects on regulating sebum production and purifying pores. This toner further assists you in the battle against clogged pores with witch hazel water and zinc gluconate, being the one to go for those with more sensitive skin that can't stand salicylic acid.
---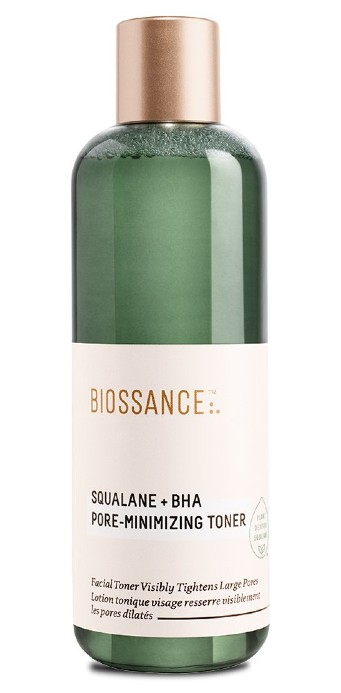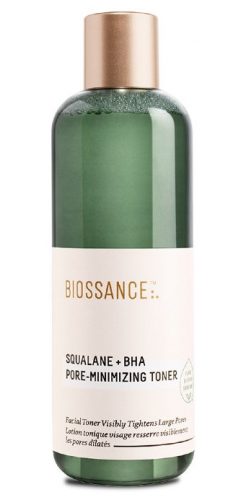 Biossance Squalane + BHA Pore Minimizing Toner
Any organic skincare fanatic looking for the best toner for clogged pores will love Biossance Squalane + BHA Pore Minimizing Toner. The ingredients list is at least promising, starting with willow bark extract — an astringent that can shrink pores look and soothe rough skin — followed by betaine salicylate, a more gentle form of salicylic acid. You can use this toner without fear of irritations, as the addition of squalane and sodium hyaluronate makes your skin feel fresh and hydrated.
---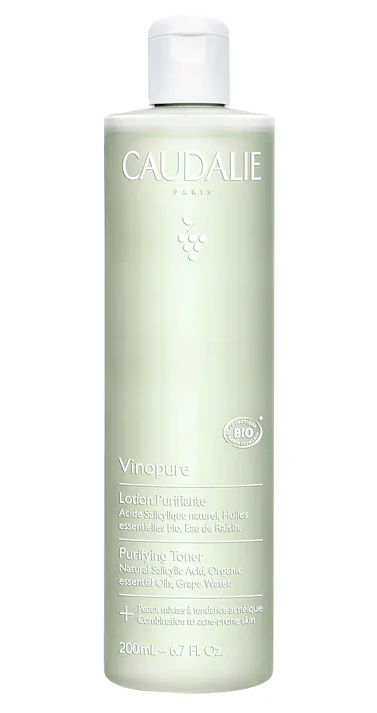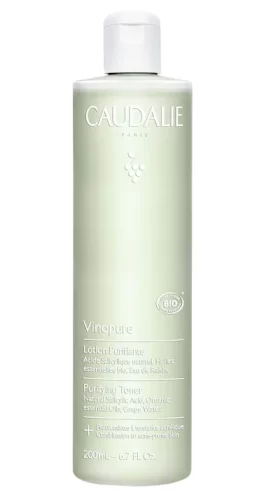 Caudalie Vinopure Pore Minimizing Toner
Hydration, exfoliation, protection — this product has all it takes to be one of the best toners for clogged pores and congested skin. It's packed with 100% natural salicylic acid to reduce the surplus of oil and minimize the appearance of breakouts, while grape and rose water fortify and soothe the skin. Make it a part of your daily routine and you can finally enjoy a glowing and dewy complexion without the annoying clogged pores compromising your skin appearance.
---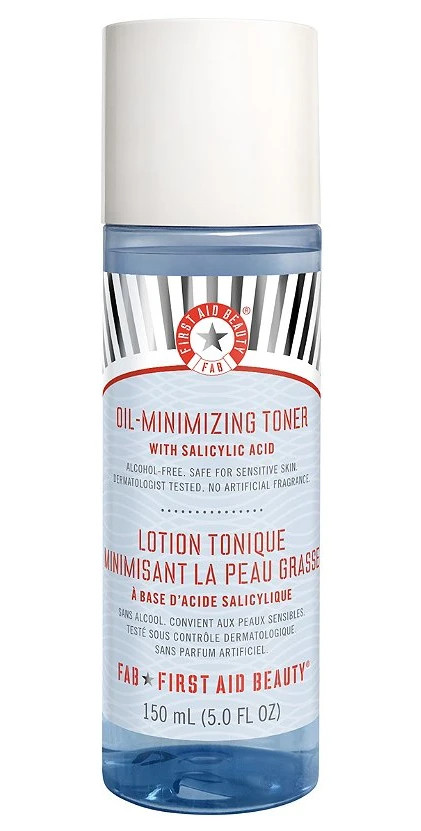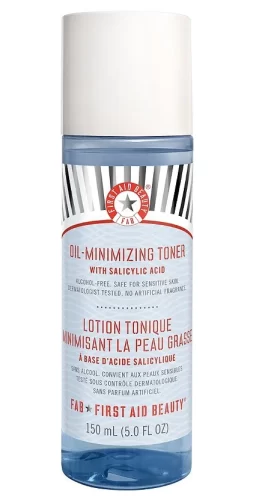 First Aid Beauty Oil-Minimizing Toner
This toner comes with a whole host of ingredients to clarify and unclog pores, including salicylic acid, witch hazel, willow bark, and green tea. It's not only great at fighting congested pores, but it also does a hell of a job at resurfacing dull, rough skin thanks to lactic acid and papaya fruit extract. To ensure your skin will resist such potent formula, the toner uses calming ingredients such as colloidal oatmeal and sodium PCA that work to relieve dryness.
---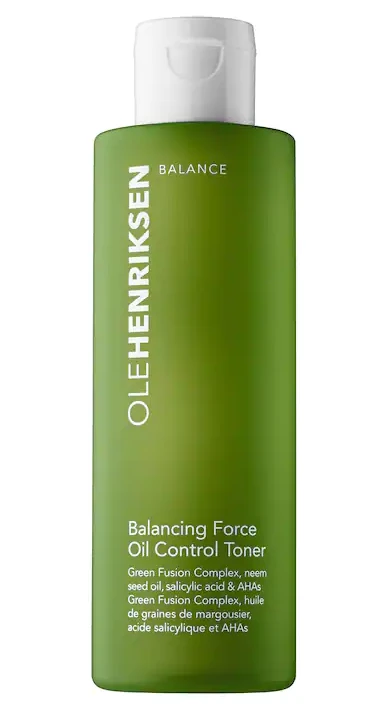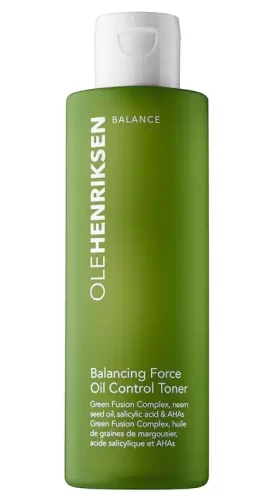 Ole Henriksen Balancing Force Oil Control Toner
Ole Henriksen Balancing Force Oil Control Toner packs a cocktail of acids (gluconolactone, salicylic, glycolic, and lactic acids) to eliminate the buildup of dead skin cells and sebum from the skin's surface, making it one of the best toners for clogged pores out there. It's as clean as possible without any trace of alcohol or fragrance so that any skin type can use it, including sensitive and dry skins. This one's well worth saving up for.