The best toners for clogged pores are the first step on the path to clear and radiant skin. Let me explain why.
Your skin is exposed daily to pore-clogging elements such as dead cells, dirt, sweat, and other environmental foes. When these accumulate on the skin's surface, they create a buildup that can plunge into the pores and block them, causing all sorts of issues, like large pores, blackheads, and breakouts. If you have congested skin, the best pore-clearing toners are especially essential since they work every day to eliminate the buildup of impurities from the epidermis, preventing pores from clogging.
In addition to the face exfoliator you use once a week to cleanse your pores, toners do the job daily, leaving no chance for dead skin cells, sebum, and dirt to block your pores and lead to blackheads.
What's the best toner for clogged pores?
So what kind of toner would serve you best? Simply put, the ones that contain sebum-absorbing and pore-clearing ingredients, such as salicylic acid, glycolic acid, lactic acid, and niacinamide, as well as astringents, like willow bark extract and witch hazel. But don't worry, as we've rounded up the best toners for clogged pores that contain one or more of these elements, having the right formula to decongest your skin. Take a peep below:
---
Perricone MD No: Rinse Intensive Pore Minimizing Toner
This toner targets enlarged pores and excess shine with salicylic acid, which gently exfoliates dead skin cells and clears pores out of gunk. There's also zinc gluconate, which not only has sebum regulating and anti-inflammatory benefits but, together with magnesium and copper, targets skin repair for a smoother texture. It's a lightweight toner with a liquid texture that's super effective at eliminating pollutants and dead cells and unclogging congested pores without causing sensitivities.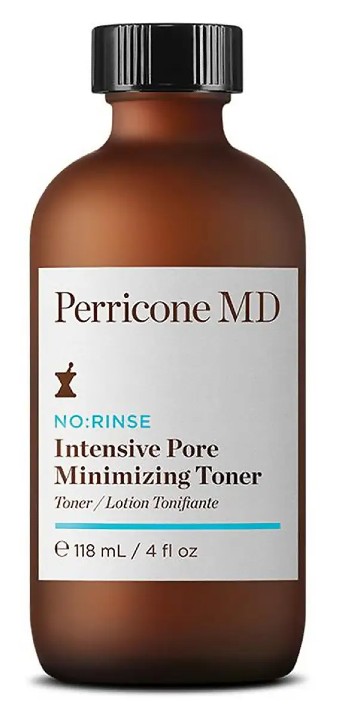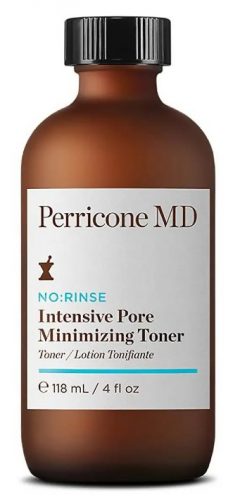 ---
La Roche-Posay Effaclar Clarifying Solution
Effaclar Clarifying Solution is one of the best toners for blackheads and clogged pores thanks to the formula powered by 0.5% salicylic acid and 2% glycolic acid. This duo clarifies skin and purifies pores by removing the buildup of dirt and oil trapped in follicles. Although this powerful combo may intimidate people with problematic skin, the formula is non-irritating as it's made on a soothing base of thermal water.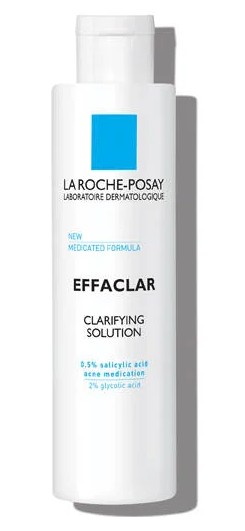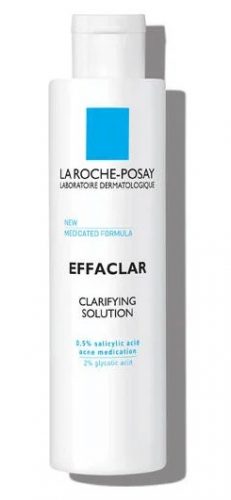 ---
Bliss Disappearing Act Niacinamide Toner
Bliss vows to decongest all 20,000 facial pores (no joking) with a gentle toner loaded with niacinamide, mushroom, and rosa canina—all ingredients reduce oil and help pores tighten. This toner further assists you in the battle against clogged pores with witch hazel water and zinc gluconate, being the one to go for those with easily reactive skin that can't stand salicylic acid or other chemical acids. And as a safe-for-sensitive skin toner, the formula is proudly made sans fragrances and alcohol.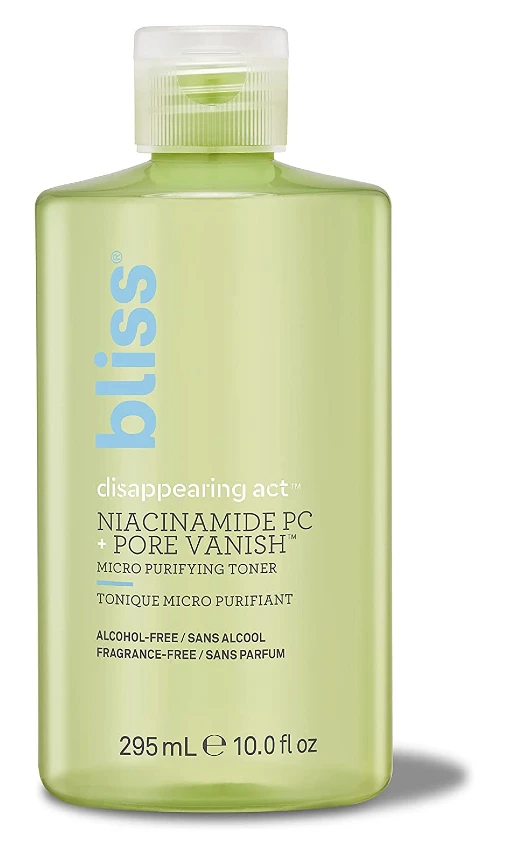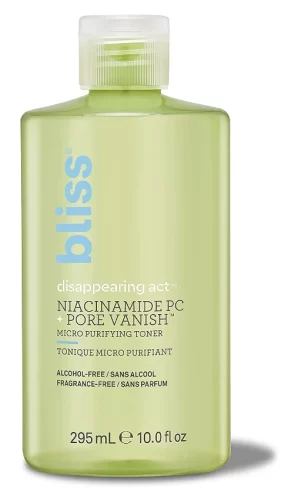 ---
Thayer's Facial Toner
If you're looking for a facial toner under $20 to unclog your pores and balance oil without dryness, reach for Thayer's Facial Toner. The formula relies on witch hazel, a known astringent that removes excess sebum and minimizes pores look, while aloe vera and rose water tame redness and ease swelling. It's non-comedogenic and alcohol-free and has close to 120,000 five-star Amazon reviews, which claim the toner is effective at removing residues from pores while being gentle. However, we don't recommend this toner for sensitive skin prone to eczema as it has phenoxyethanol, a preservative that may cause irritation.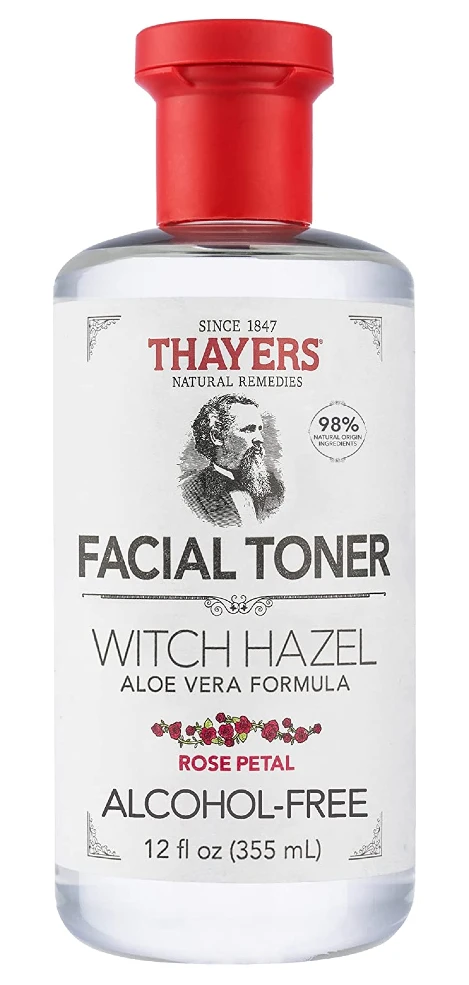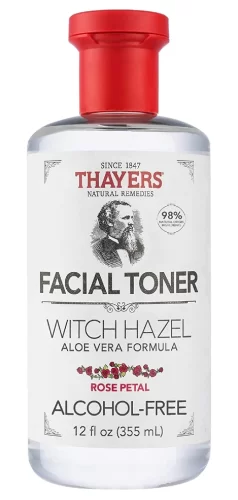 ---
Some By Mi Miracle Toner
This product is a cult favorite in the K-beauty world, with one sold every three seconds. It's an ideal toner for oily skin with clogged pores because it's formulated with sebum-balancing niacinamide and an exfoliating blend of chemical acids, including AHAs, BHAs, and PHAs. This blend, together with witch hazel and tea tree, purifies the skin and promotes a clearer appearance with each use. Despite how potent this formula is, it has a pH of 5.5, meaning it is gentle and has been dermatologically tested for sensitive skin. However, you should still perform a test patch before applying it across the entire face.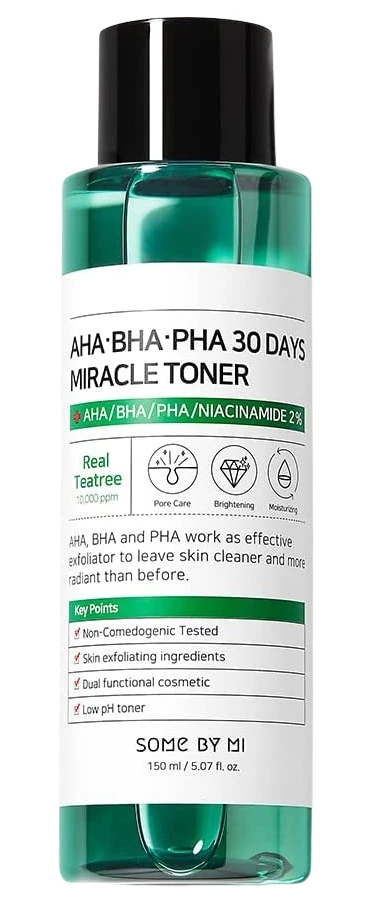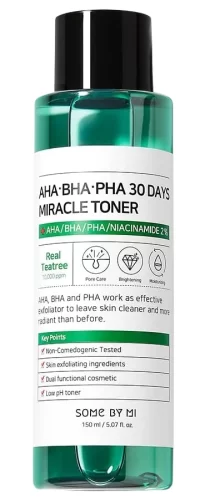 ---
Biossance Squalane + BHA Pore Minimizing Toner
On the hunt for a natural and organic pore-minimizing toner for your congested skin? You'll love this one. The ingredients list is at least promising, packing willow bark extract (a natural BHA that exfoliates dead cells and clears pores) followed by betaine salicylate, a more gentle form of salicylic acid. You can use this toner without fear of irritation since the addition of cucumber water, squalane, and hyaluronic acid leaves skin balanced and hydrated. As a bonus, Biossance Pore Minimizing Toner is void of synthetic fragrances and has a refreshing herbaceous scent from natural extracts.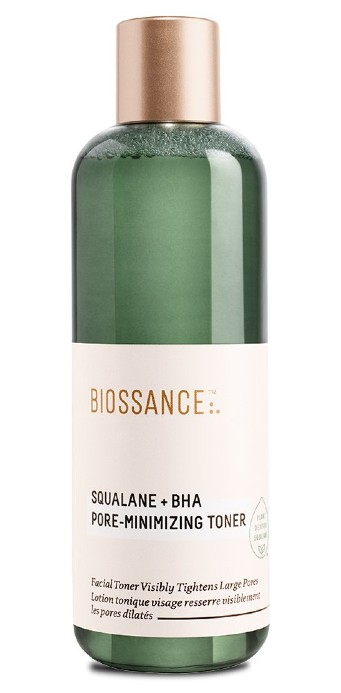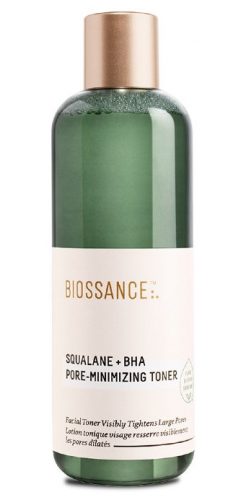 ---
The Ordinary Toning Solution
This is another budget-friendly toner that can get you rid of annoying clogged pores and blackheads. The Ordinary's Toning Solution is made with 7% glycolic acid to deliver mild exfoliation and remove all pore-clogging elements. Keep in mind that the toner is pretty acidic since it's formulated at a 3.6 pH, so you shouldn't use it on compromised or sensitive skin. However, it also boasts a blend of amino acids, aloe water, and sucrose, not to leave the skin tight but rather soft and hydrated. For the best, use this toner only in your PM routine, after cleansing, and before serum and moisturizer.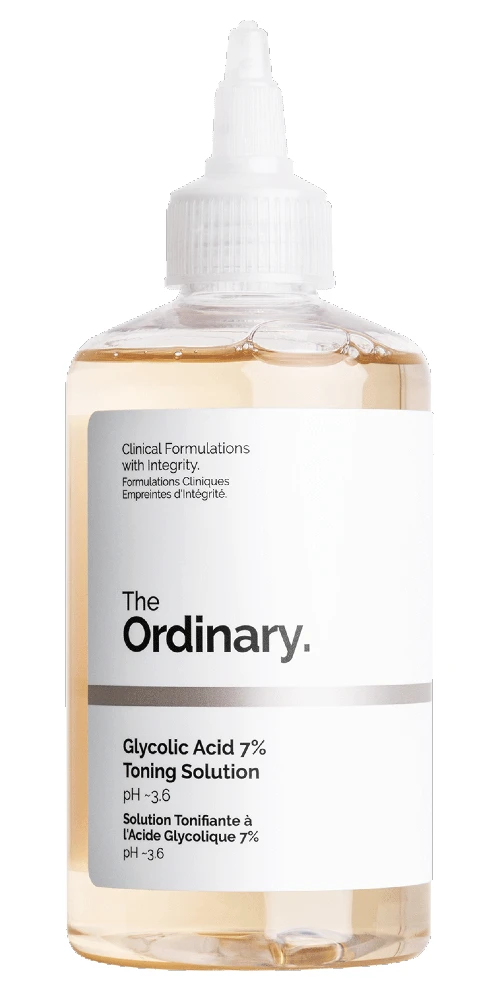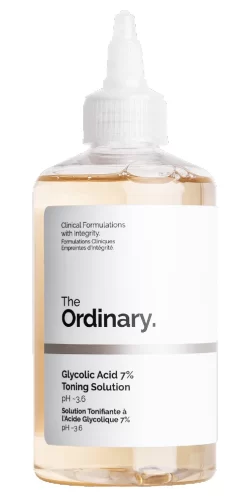 ---
First Aid Beauty Oil-Minimizing Toner
This pore-refining toner has a whole host of ingredients to clarify and purge pores, including 1.5% salicylic acid and astringents, such as witch hazel and willow bark extracts. All these work hard to diminish the size of large pores and regulate excess oil, both of which help reduce the chances of pore congestion. In addition, the toner tackles blackheads with papaya extract and lactic acid and has soothing and relieving benefits thanks to oat extract and green tea. A winner for those with sensitive and acne-prone skin who want to get rid of clogged pores.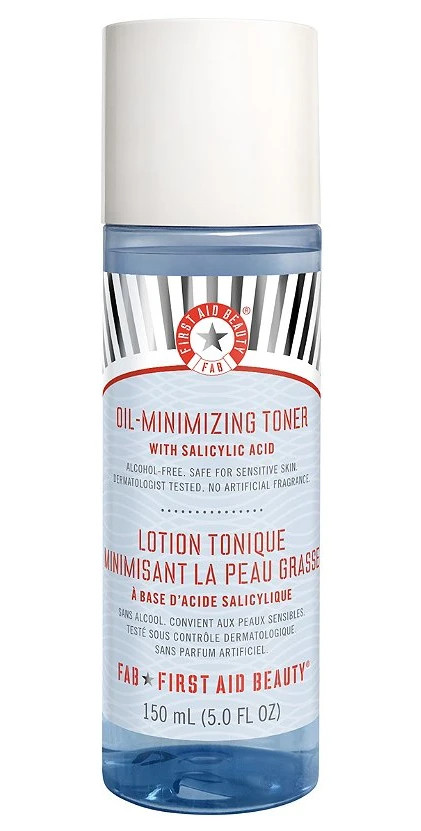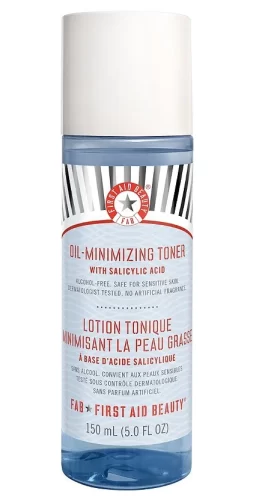 ---
Glow Recipe Pore-Tight Toner
Hydration, exfoliation, protection—Glow Recipe Pore-Tight Toner has all it takes to effectively target congested skin and clogged pores in a clean and Planet-positive formula. It gently hydrates the skin and shrinks the pores at once with a juicy mix of exfoliating acids that remove dead cells, pollutants, and debris from the surface and beneath it. Unlike most toners in this list which are water-based, this toner is made on a base of cactus water, which is rich in amino acids that help skin retain moisture. The bouncy liquid is a joy to use, leaving skin plump and glowy without feeling tacky.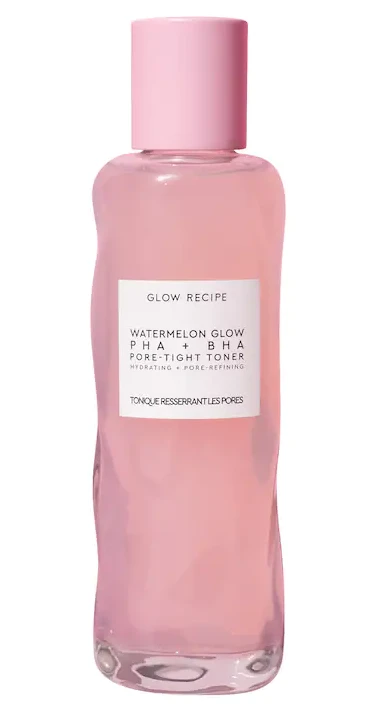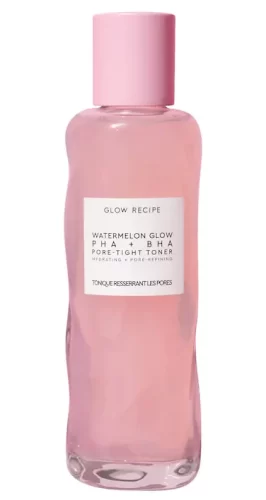 ---
Ole Henriksen Balancing Force Oil Control Toner
The best toners for clean pores are the ones that contain a blend of chemical acids (salicylic, glycolic, and lactic acids), like Ole Henriksen Oil Control Toner. From loosening dead cells that clog pores to balancing oiliness and tightening the skin, this toner does it all so you can enjoy clear skin and refined pores. "It removes dirt from pores, and my makeup applies so much better after using it," says the most-voted reviewer about it. We also love the cooling sensation and refreshing scent that comes from eucalyptus, energizing the senses every time you use it.