The plummeting temperatures and low humidity levels are both culprits that leave the skin parched. And many of us know, from personal experience, that dehydrated skin often appears dull and sallow, fine lines and wrinkles are more noticeable, and chances of breakouts increase. Not to mention that dehydration immediately (and devastatingly) puts paid to any trace of a luminous glow. So, using one of the best toners for winter goes without saying — they vow to get you through the cold weather with fewer chances of dehydration and sensitivities while nourishing and calming your skin. Plus, they allow your skin to drink more moisture when applied before your favorite serum or winter moisturizer.
What toner should I use in winter?
In winter, the skin loses more water than the rest of the year due to a weakened barrier caused by frosty air, wind, and the transition from cold to indoor heating. Thus, a hydrating toner that aims to add moisture to the skin and trap it while nourishing, strengthening, and protecting should be top of mind. In other words, you should ensure your winter toner is loaded with humectants and occlusives, skin replenishers, and antioxidants — all these have a crucial role in maintaining a robust complexion, even if the weather doesn't help. And even better if it skips potential drying elements, like fragrances or drying alcohol, including SD alcohol, denatured alcohol, benzyl alcohol, or methanol.
The best toners for winter
While this might sound like an impossible mission, it is not, because we have filtered the best winter toners, so you've got more chances to face the telltale of a cold-weather complexion. Better still, none of the toners mentioned below contain fragrance or alcohol, so it's less likely they strip the skin of oh-so-much-needed moisture.
---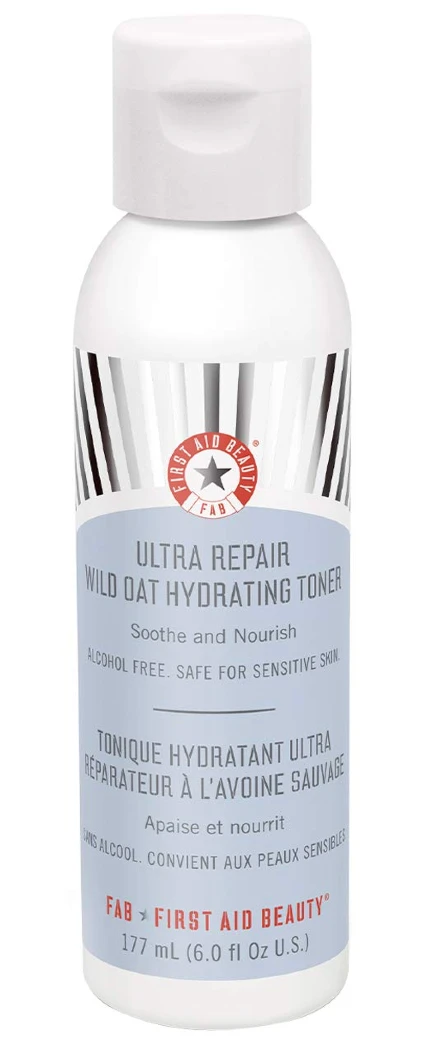 1
First Aid Beauty Ultra Repair Wild Oat Hydrating Toner
This alcohol-free toner is ideal for prepping your complexion and is a perfect beauty staple in your cold-weather routine, regardless of your skin type. The toner is powered by colloidal oatmeal and wild oat, praised for their hydrating and soothing benefits, while squalane and two sources of honey trap moisture and soften. Use it twice a day on cleansed skin and before serum, and you'll notice how the white liquid instantly leaves your complexion calm, moist, and relieved.
---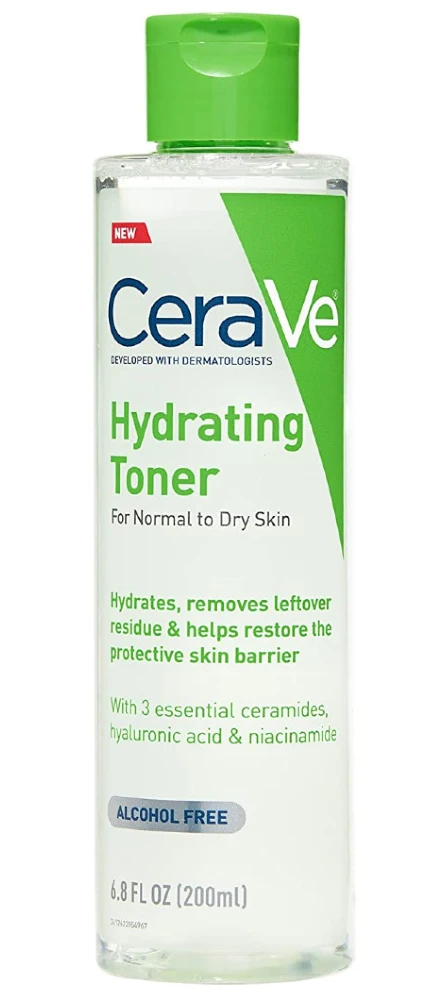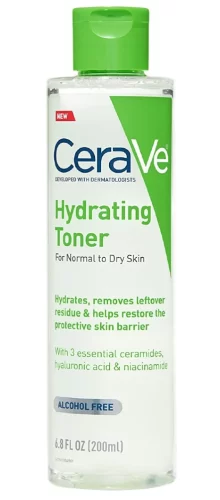 2
CeraVe Hydrating Toner
This toner was made with dry winter skin in mind and is chocked-full of fortifying actives, including ceramides, niacinamide, and cholesterol, and hydrators, like glycerin and hyaluronic acid. All these actives work hard to reinforce the barrier and keep skin moist so that the cold weather won't stand a chance, the reason we consider it the best affordable toner for winter. Rest assured, the formula is lightweight, not sticky, and non-comedogenic, so everyone can use it.
---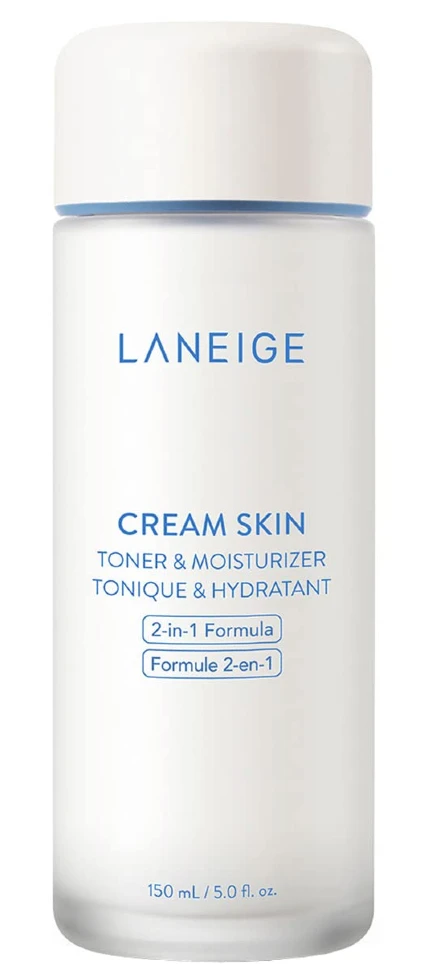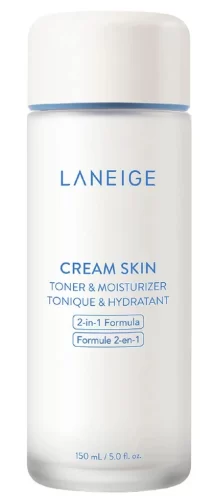 3
Laneige Cream Skin Toner
The "cream" in its name means this toner gives deep moisture as cream would while having the lightweight texture of a toner. This double-duty formula promises to leave your skin hydrated and soft, helping battle the unwanted outcomes of freezing air and cold. It does it all helped by meadowfoam seed oil (non-comedogenic), white tea (rich in amino acids), and vitamin E (emollient and antioxidant). Shake, apply it onto your entire face and neck, pat gently and follow up with serum and moisturizer (and sunscreen at AM).
---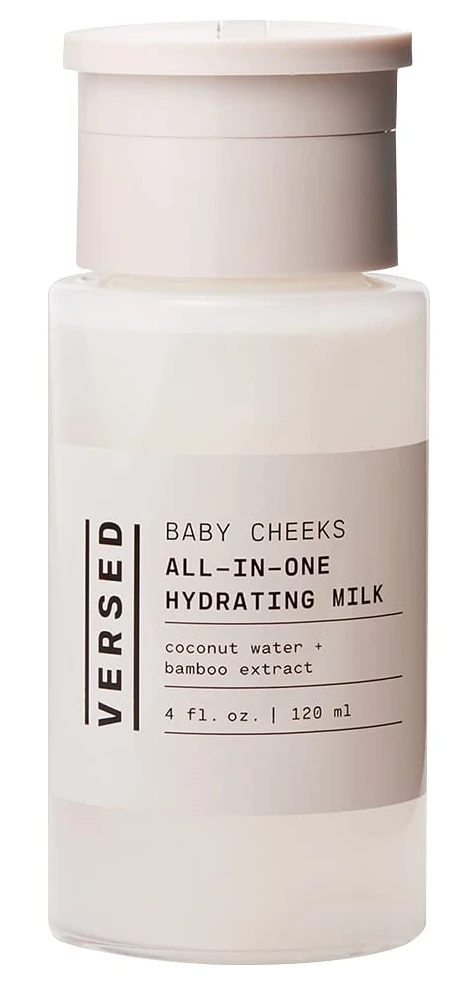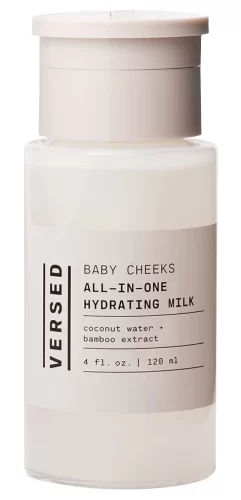 4
Versed Baby Cheeks Hydrating Milk Facial Toner
As one of the best toners for winter, Versed Hydrating Milk Toner aims to restore skin pH, a common issue for most of us during the cold season. Besides, it lifts residues your cleanser did not take off and infuses skin with humectants, amino acids, vitamins, and minerals. Algae extract, bamboo, and coconut water give this toner a milky texture while they leave your skin velvety soft and with a supercharged glow.
---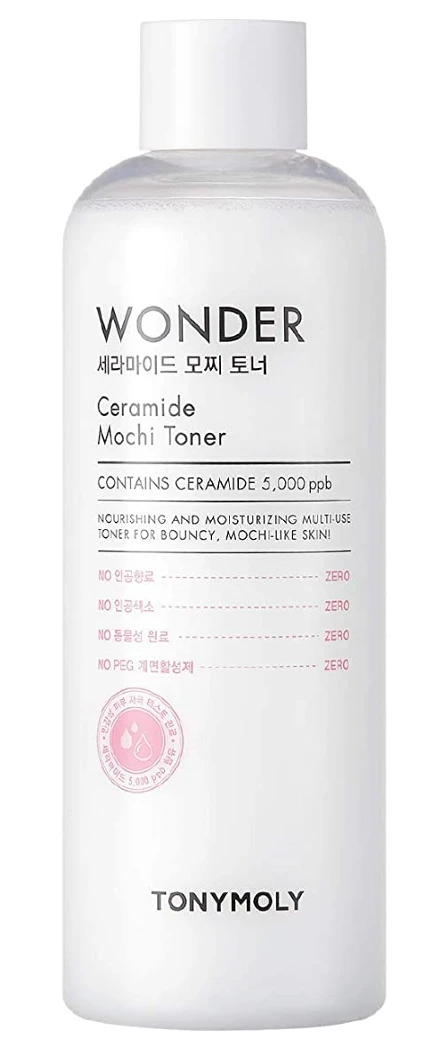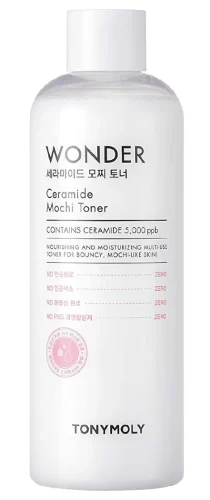 5
Tonymoly Wonder Ceramide Mocchi Toner
Ceramides are a go-to in your winter skincare routine, and this toner uses them along with macadamia seed oil and Centella asiatica to nourish, reinforce and increase moisture retention. The milky texture instantly relieves the cold-weathered complexion, while vitamin B5 and hyaluronic acid increase hydration levels for plumper skin. Idea to use in the winter: soak a few cotton pads with the toner and place them all over your face for ten minutes; pat the remaining toner into the skin and follow up with your regular routine.
---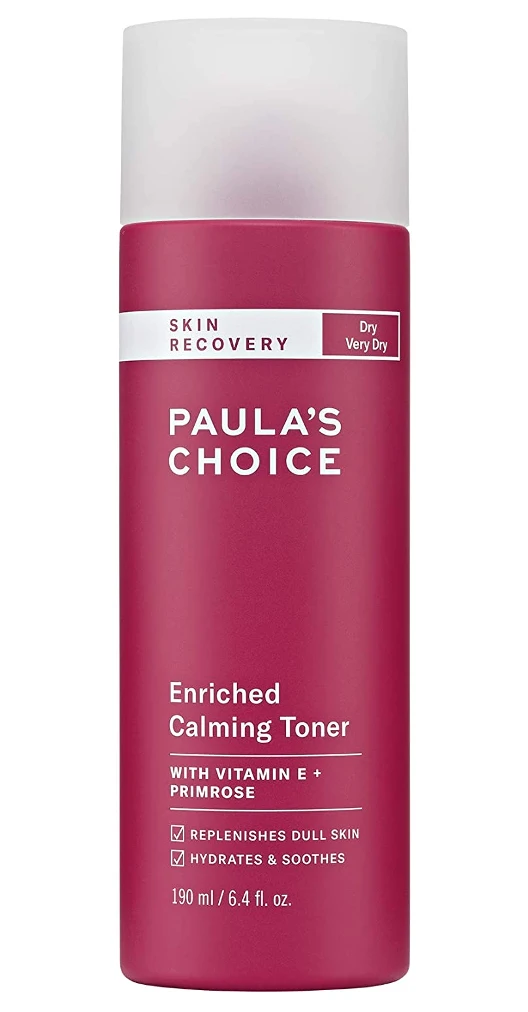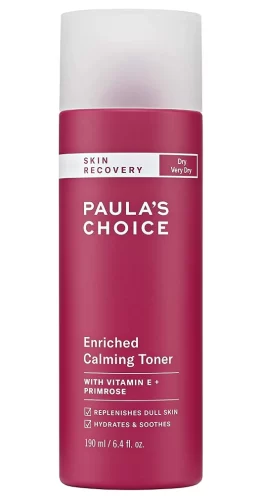 6
Paula's Choice Skin Recovery Calming Toner
This is the best toner for dry skin in winter because it packs antioxidants, lipids, and skin-restoring ingredients, to eliminate flakiness and ease dryness. Its soothing, milk-like formula instantly replenishes hydration due to a slew of humectants while amping up the plumpness and dewiness. Use it twice daily and watch the magic happen.
---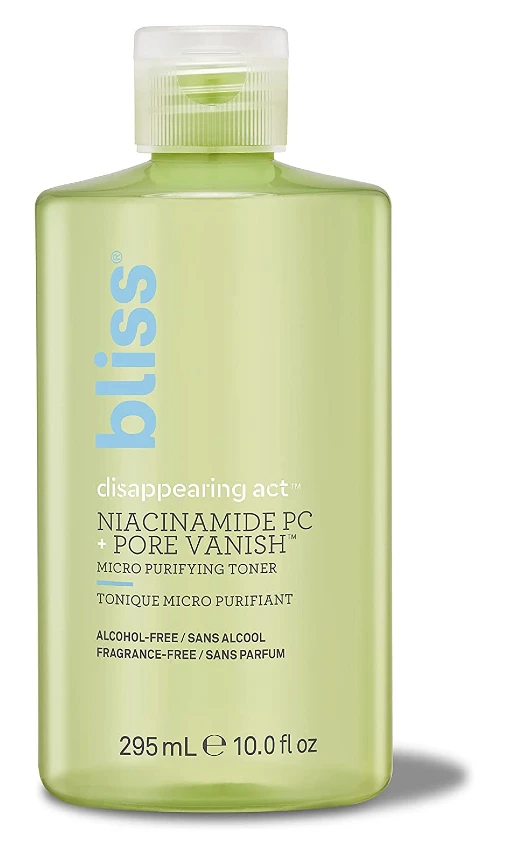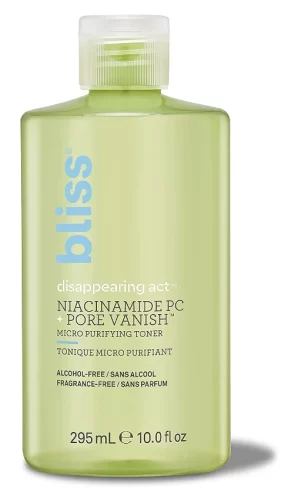 7
Bliss Disappearing Act Toner
This purifying toner is ideal for oily and acne-prone skin folks since it promises to balance excess sebum and decongest pores with niacinamide, mushroom, and Rosa canina extract, while also acting as an antibacterial thanks to witch hazel water and zinc gluconate. It's alcohol- and fragrance-free, gentle, hydrating, balancing, and actually strengthens the skin's barrier, not messing with it, all of which makes this a great toner to use in winter.
---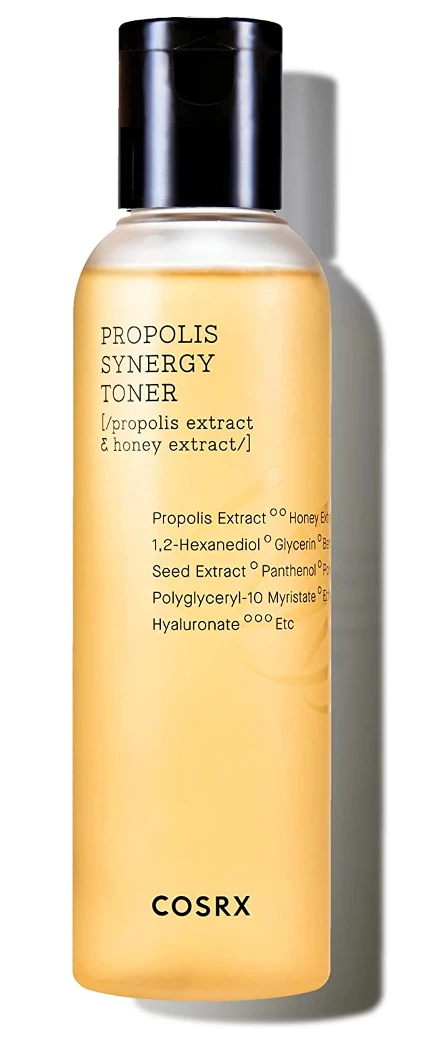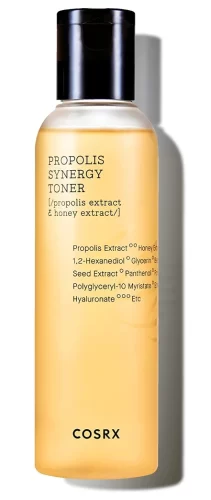 8
Cosrx Full Fit Propolis Synergy Toner
This toner is a dream for sensitive and dry skin, and it works like a charm to replenish moisture and nourish the barrier. It does that thanks to 72.6% propolis, a bee product often used in skincare for its regenerative, reparative, moisturizing, and protective benefits. More than that, the toner is powered by honey extract, glycerin, betaine, panthenol, and sodium hyaluronate—all humectants that bind moisture to the skin and provide long-lasting hydration—and it's free of alcohol and fragrance. It's kind of like a super-medicine that keeps your complexion supple and velvety smooth throughout the cold weather.
---
Read next: The Best Winter Moisturizers for Sensitive Skin