If you Googled for the best salicylic acid serums, you're most likely struggling with excess sebum, blackheads, and pimples. Well, I cheer you for taking the shot and adding salicylic acid to your routine; it's a smart move. This beta-hydroxy acid (BHA) is considered a universal panacea for all of the above. What makes it stand out is its ability to penetrate the skin's outer layer and dissolve the impurities that clog your pores, thanks to its oil-soluble nature. Not only that, but it also exfoliates the skin's surface by sloughing off dead cells, and its antibacterial and anti-inflammatory are just great for reducing breakouts. So a serum infused with salicylic acid is the best ally to keep foes in control and achieve what is yours: smooth, pimple-free skin.
How to find the best salicylic acid serum for your skin
Salicylic acid is the most wanted ingredient for addressing breakout-prone skin; there's no denying it. However, because this BHA works by sopping up oil, it can dry the skin, which ironically, can lead to even more sebum. This happens because when the skin gets parched, the sebaceous glands go into overdrive and secrete more sebum to make up for the loss.
The idea is that balance is key. Hence, in your salicylic acid serum, you should also find hydrating ingredients like hyaluronic acid and moisture trappers, such as squalane and ceramides, to counteract the possible drying effects of this BHA. And if it packs antioxidants to defend your skin against free radical damage (which can often be a cause of pimples), you hit it big. It's also a good idea to apply a moisturizer with the ingredients mentioned above right after the serum to boost skin hydration and replenish the moisture barrier, which both are affected by salicylic acid.
If you want a helping hand in finding the right salicylic acid serum for you, I've curated some solid products that will surely pay off. As someone who dealt with oily and acne-prone skin the whole life, I know how challenging it can be to find a BHA serum that actually works without leaving skin dry and irritated. I searched every single one on the market, and these are the best.
The best salicylic acid serums
---
The Ordinary Salicylic Acid 2% Solution
Hear me out; there are a lot of reasons people rave out about this product for a while now. The new formula is made with 2% salicylic acid (maximum allowed in OTCs) and lacks drying fragrances and alcohol. Instead, it's spiked with saccharide isomerate, which is a plant-derived humectant that offset dryness and balance sebum and witch hazel water, known for its pore-shrinking and antibacterial benefits. This formula has a pH ranging between 3.20 to 4.00, so if your skin is sensitive or compromised, you should consider a gentler alternative.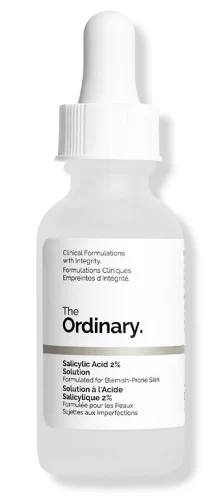 ---
Peace Out Acne Serum 
Dear breakouts, it's over. This serum contains 2% salicylic acid along with antibacterial zinc, promising to eliminate and prevent pimples and blackheads. What's more, the silky gel contains niacinamide and vitamin C to help fade the look of dark spots left by pimples and sun damage. I give it extra credit because it's free from fragrances, alcohol, and silicones, three culprits that may dry the skin and clog pores. In the end, there's a reason this salicylic acid serum is a favorite among Redditors.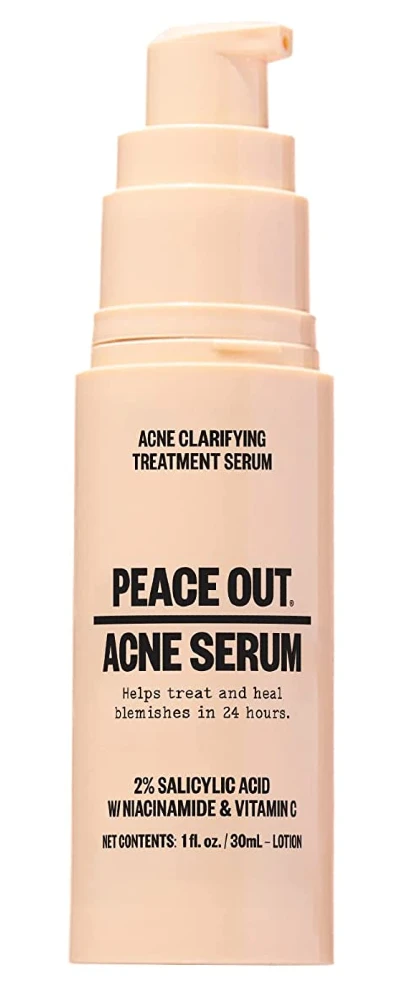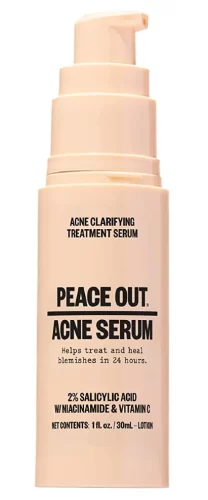 ---
SkinCeuticals Blemish + Age Defense
Elevate your skincare routine with SkinCeuticals Blemish + Age Defense Serum if you're struggling with adult acne. It fusions 1.5% salicylic acid, 0.3% lipohydroxy acid, and 2% dioic acid, all working synergistically to reduce oil, decongest pores and refine skin texture. At the same time, the 3.5% glycolic acid minimizes the appearance of fine lines, wrinkles, and dark spots, smoothing, and evening skin. The product also works super fast; most reviewers noticed an improvement in their skin texture, tone, and pimples after the first week.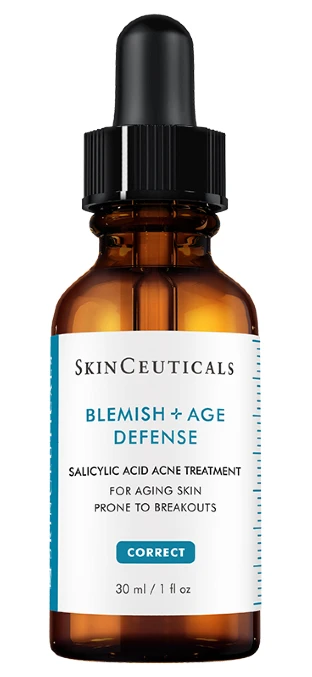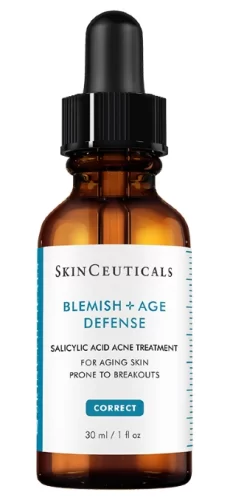 ---
Juice Beauty Blemish Clearing Serum
Want the best natural salicylic acid serum? Juice Beauty has a really good formula that includes 1.75% salicylic acid derived from willow bark along with willow bark extract—a boon for balancing oil, shrinking pores, and clearing pimples. The crystal clear liquid has a hydrating-feeling texture without the stickiness, and the opaque glass bottle shields the antioxidants in the formula, ensuring you get most of their protecting benefits. Definitely, the way to nix unwanted blemishes!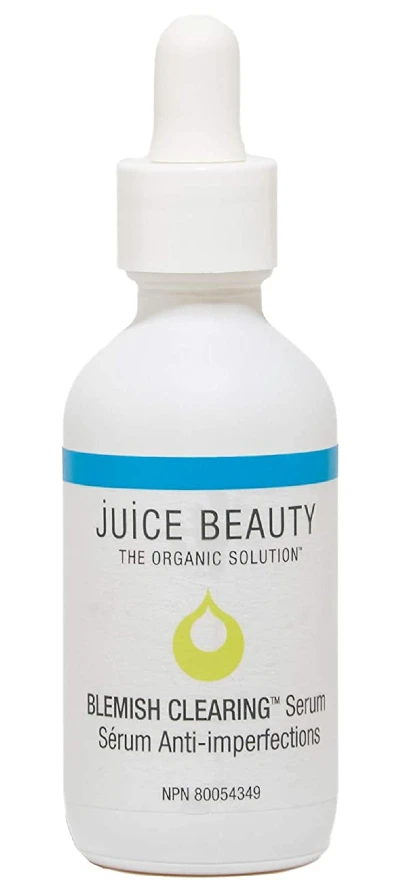 ---
The Glow Recipe Strawberry Smooth Salicylic Acid Serum
The Glow Recipe Smooth Serum takes the stage due to a 2% concentration of encapsulated salicylic acid, which works hard (yet gently) to decongest pores and minimize blemishes. Over time, the serum will improve the appearance of uneven tone and texture, too, due to a blend of alpha-hydroxy acids. I also love it because it's got bisabolol and allantoin to calm the skin, while hyaluronic acid and niacinamide add hydration to prevent dryness and further excess sebum. The rich water-gel texture absorbs in the blink of an eye, leaving no sticky feeling behind. Plus, you'll adore the fresh-cut strawberry scent.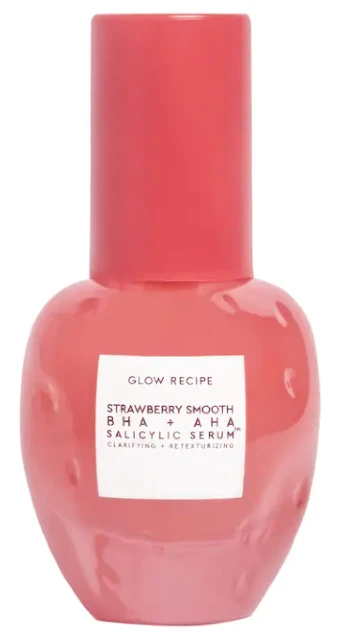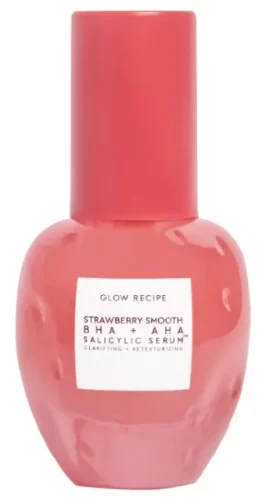 ---
Cocokind Probiotic Acne Serum
If your skin is sensitive, put your money on Cocokind Probiotic Acne Serum—it's as gentle as a BHA product can be. The addition of aloe leaf juice base, probiotics, and beta-glucan ensures your skin won't irritate or dry while the 1.5% salicylic acid works to clear acne and decongest pores. Bonus: the formula is free of fragrance, preservatives, parabens, or phthalates — in case this is more in line with your preference.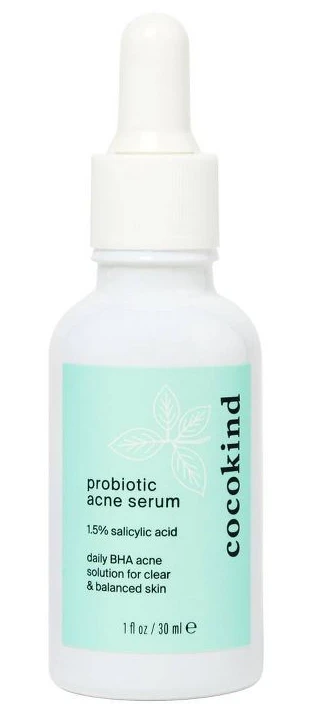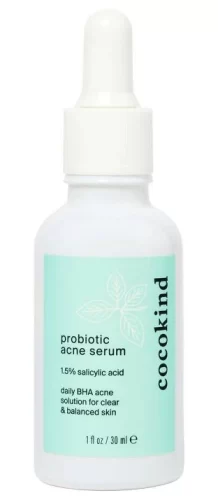 ---
Caudalie Vinopure Natural Salicylic Acid Pore Minimizing Serum
This serum is made with naturally-derived salicylic acid to exfoliate and prevent blemishes, while grapeseed polyphenols limit sebum oxidation, reducing blackheads. The non-comedogenic formula is also spiked with a mingle of lightweight oils that don't block pores but soften skin and ensure no moisture is lost. That'd be good enough for us, but the benefits don't stop there. It combines rose water, niacinamide, and low molecular hyaluronic acid to soothe, minimize redness and reduce discomfort.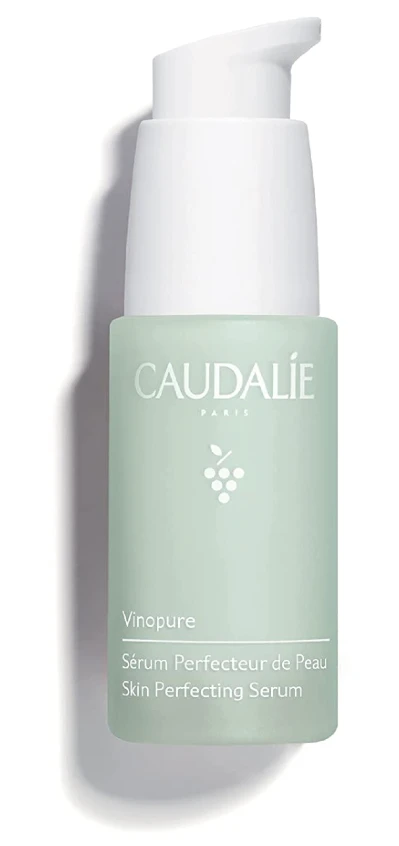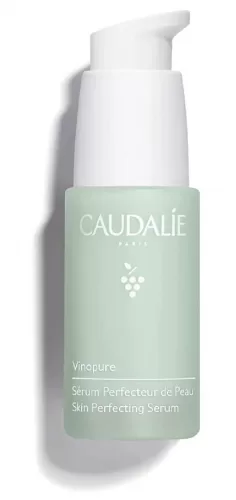 ---
Allies Of Skin Pigmentation Corrector Night Serum
Allies Of Skin Pigmentation Corrector Serum is indeed expensive, but if you want a serum to work while you sleep at fading post-acne marks, it might be worth the splurge. The formula features a mix of 11% mandelic, lactic, and salicylic acids to encourage skin renewal and sloop off dead cells, plus 1% bakuchiol that resurfaces gently to reveal more luminous skin. There are also three types of peptides to support collagen and replenish moisture. In time, dark spots fade away, skin texture is improved, and skin becomes more radiant and luminous.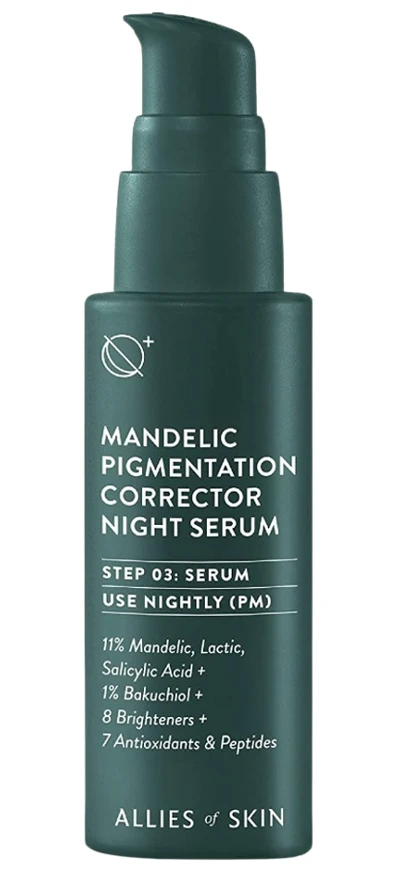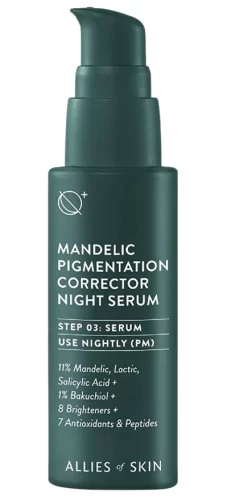 ---
La Roche-Posay Effaclar Salicylic Acid Acne Treatment Serum
Not only does this serum removes dead skin and reduces sebum preventing new breakouts from forming thanks to 1.5% salicylic acid, but it improves texture and evens tone with glycolic acid. Additionally, the LHA (salicylic acid derivative) gently exfoliates the skin's surface to reveal a luminous, soft complexion. Rest assured, the serum also contains niacinamide and castor oil to keep dryness at bay and is non-comedogenic.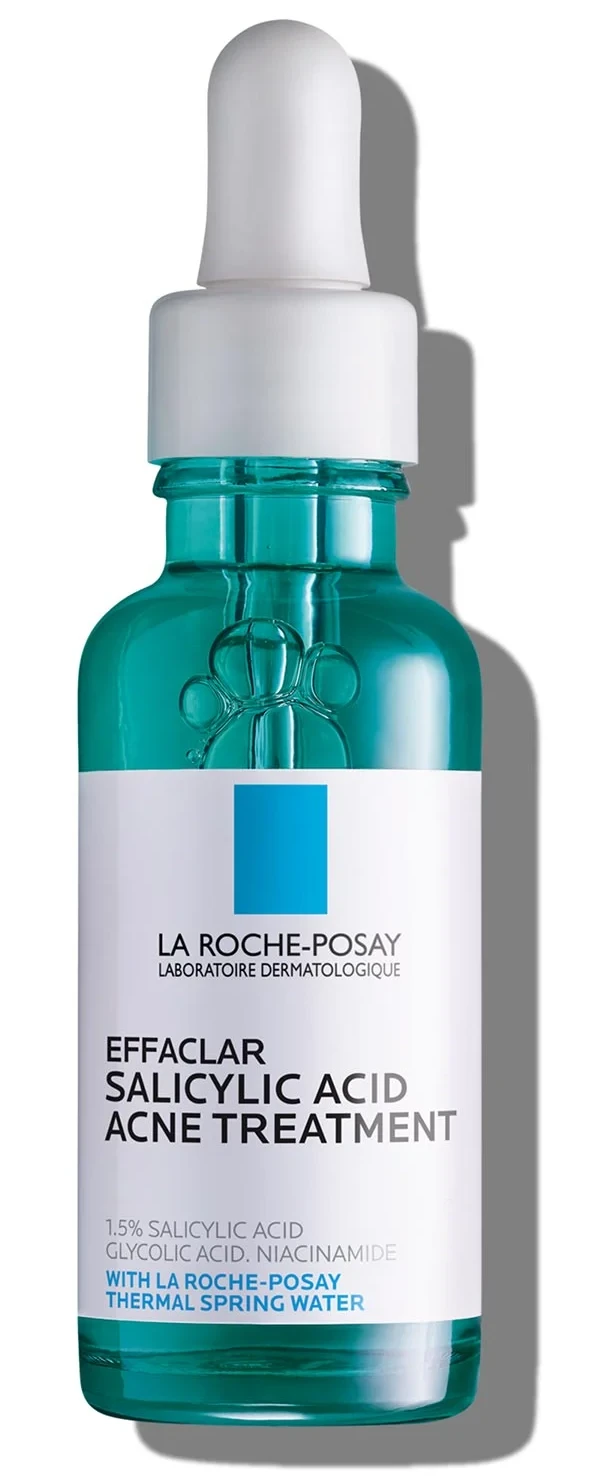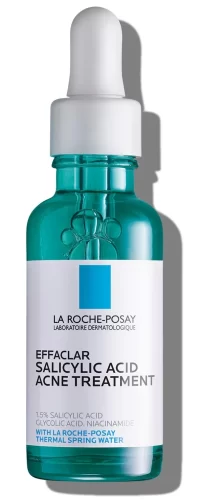 ---
Bliss Clear Genius Toner + Serum
If you're a fan of double-duty products, you should know that Bliss Clear Genius fusions a toner and serum in one game-changing product. The formula works to purify pores while delivering ingredients for ultimate clear and calm skin without irritations. In addition to salicylic acid, the serum has witch hazel water, niacinamide, zinc, and cica, all great at soothing skin and calming inflamed pimples. P.S.: the scent is given by tea tree oil and has a fresh and energizing feeling that everyone raves about.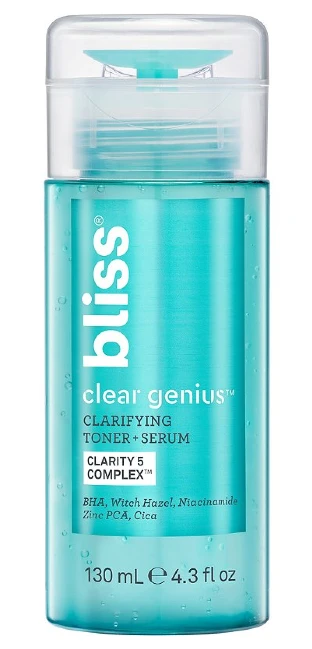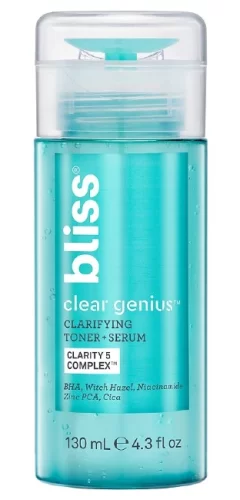 ---
The Inkey List Beta Hydroxy Acid
A potent duo of 2% salicylic acid and zinc in The Inkey List Beta Hydroxy Acid clears gunk from deep within the pores to keep pimples from coming to a head. It's a minimalist albeit potent formula that fights breakouts, balances oil, and reduces pores' appearance by unclogging them without ever parching the skin, thanks to 1% small molecular hyaluronic acid that goes straight into the skin to offset dryness and regulate sebum production. And the best part? It won't break the bank at just $12! This budget-friendly beauty find is a must-have for any savvy shopper looking to save while still achieving gorgeous results.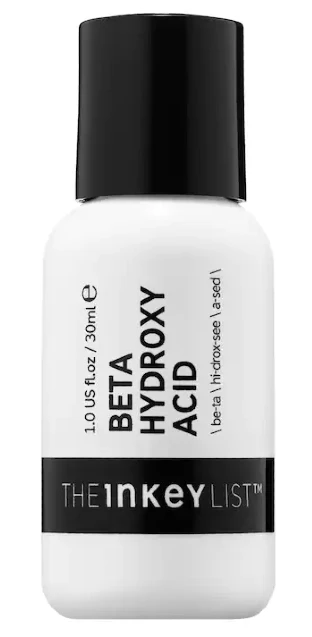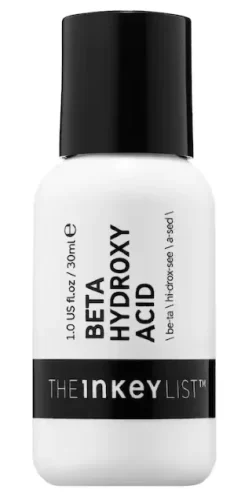 ---
Dr. Dennis Gross Alpha Beta® Pore Perfecting & Refining Serum
This one works hard to help you recoup your breakout-free skin. The potent formula boasts salicylic acid and a slew of AHAs to resurface the skin, cleanse pores, and minimize pimples. At the same time, it prevents new blemishes from forming by dissolving oil and debris from the pores and encourages cell turnover (thanks, retinol). Its lightweight texture gets absorbed in a second, leaving no sticky feeling behind, and it makes the perfect canvas to follow up with your favorite moisturizer.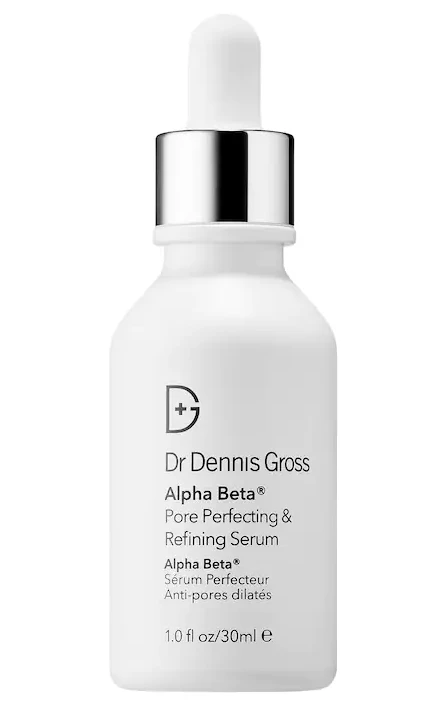 ---
Sunday Riley Ultra-Clarifying Acne Treatment Face Oil
Ok, this is not technically a serum but oil, but it couldn't miss from our round-up. You already know salicylic acid and tea tree oil is a winning duo for addressing acne. Well, this non-comedogenic face oil packs them both, plus a mingle of botanical extracts to nourish and soften fine lines on a base of milk thistle, which is great for easing inflamed pimples. So what could go better? The oil is made with licorice root and hexylresorcinol to help brighten post-acne marks too.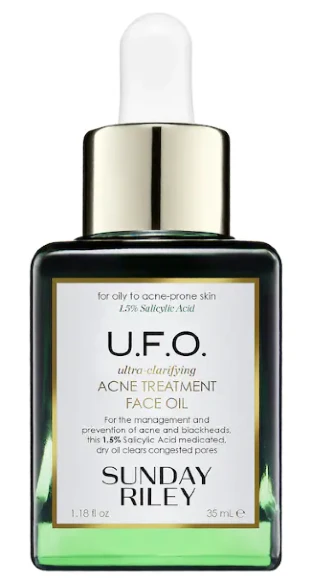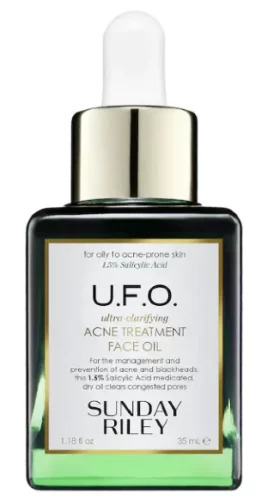 ---
What to use after salicylic acid serums?
After using a serum with salicylic acid, it's important to follow up with a hydrating and nourishing moisturizer to help offset dryness and replenish the epidermal barrier. Apply gentle ingredients, such as hyaluronic acid, ceramides, squalane, or fatty acids, which are great at soothing and hydrating the skin. Additionally, be sure to wear broad-spectrum sunscreen during the day to protect your skin from further damage.
Tips for incorporating salicylic acid serum into your routine
Start slowly: If you're new to salicylic acid, start by using the serum once or twice a week to see how your skin reacts. You can gradually increase the frequency as your skin becomes more accustomed to the product.
Use it after cleansing: Apply the salicylic acid serum after cleansing your face, but before applying any other serums or moisturizers. This allows the product to penetrate deeply into your skin.
Use a small amount: A little goes a long way with salicylic acid serums. Start with a small amount, about the size of a pea, and gently massage it into your skin.
Avoid sensitive areas: Salicylic acid can be irritating to sensitive areas like the eyes and mouth, so be sure to avoid applying it to those areas.
Don't forget sunscreen: Salicylic acid can make your skin more sensitive to the sun, so apply a broad-spectrum sunscreen with at least SPF 30 during the day.
Moisturize: Salicylic acid can be drying, so it's important to moisturize right after it to restore your skin's natural moisture barrier.
Be patient: It can take a few weeks to see the full benefits of salicylic acid, so be patient and consistent with your routine. Don't expect overnight results, but with regular use, you should notice smoother, clearer skin over time.
FAQ about salicylic acid serums
Can I use a salicylic acid serum every day?

While for some it's okay to use a salicylic acid serum every day, other people may experience dryness or, in rare cases, irritation. Thus, start by applying your salicylic acid-infused serum three times a week and work up from there, allowing your skin to adjust to it and build tolerance.

Should I use a salicylic acid serum in the morning or night?

You can layer your salicylic acid serum either morning or night, or both.