What it does
Minimizes wrinkles and fine lines
Stimulates cell regeneration
Improves skin tone and texture
Increases product absorption
Pros
Intuitively to use
FDA-cleared
Flexible and lightweight
Combines red and infrared light
Automatically shuts off
Travel-friendly
Cons
Doesn't come with eye protection
Price: $380
Use our exclusive code WCLED to get 15% OFF on all CurrentBody LED devices.
Disclaimer: CurrentBody sent us this product in exchange for a review, but all opinions are 100% honest and unbiased. By using the links in this post, we earn a commission at no extra cost to you.
Needless to say, when CurrentBody offered me the chance to put their iconic LED mask to the test, I was beyond thrilled—the perfect way to take my anti-aging routine to the next level.
Now, I know this mask is a favorite among A-listers, but what really caught my attention was the fact that it combines both red and near-infrared lights. This science-approved technology works at the optimal wavelengths to kickstart collagen production, boost blood flow, and stimulate cell oxygenation.[1] In slightly simpler terms, it's believed to reduce fine lines, correct sun damage, and improve skin roughness while promoting a radiant glow and increasing product absorption.
So did the LED mask live up to the hype?
It's been one year since I have been using it now, and here I'll take you through my experience with CurrentBody Skin LED Light Therapy Mask. Spoiler: it turned me into a forever fan, and my skin loves me for it!
What is CurrentBody Skin LED Mask?
CurrentBody LED Therapy Mask is an anti-aging device that works to rejuvenate the skin with red (633nm) and near-infrared lights (830nm). The treatment is all about the wavelength of light used when it comes to getting the best results. And CurrentBody has nailed it with their choice of red light at 633nm and near-infrared light at 830nm. These wavelengths have been backed by clinical studies and proven to deliver the most bang for your buck when it comes to skincare benefits.
According to research, when red light penetrates the skin at that depth, it can stimulate the production of collagen and elastin. There are essential proteins that help maintain the skin's structure and elasticity. Red light therapy also improves blood flow and lymphatic drainage, easing inflammation and improving the overall skin's health.[1]
On the other hand, infrared light between 800-1200nm goes deeper into the skin (up to 5-20mm), where it promotes cellular repair by increasing the production of ATP (adenosine triphosphate), the main source of energy for cells. In turn, this improves skin texture and increases tissue repair.[2]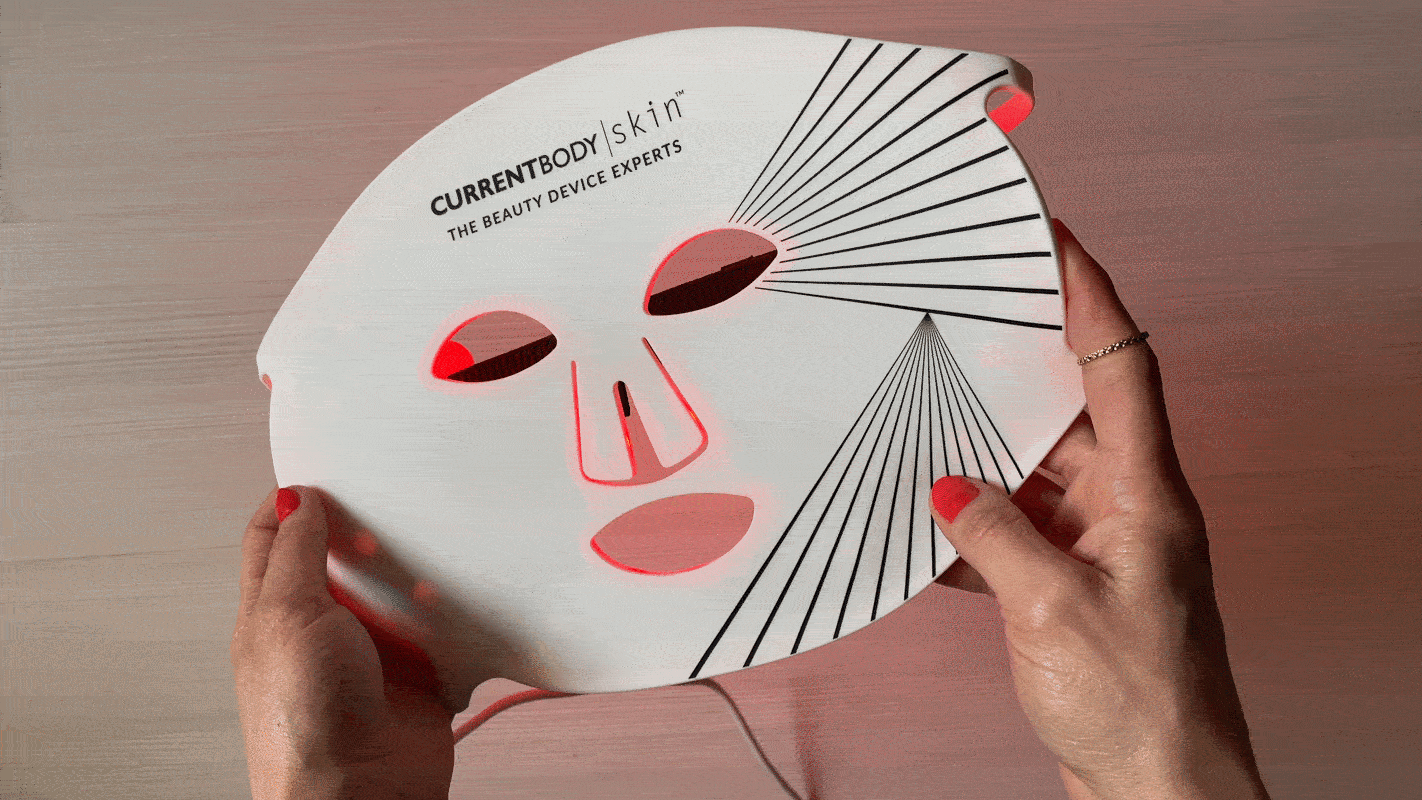 Unlike other LED masks out there, I like that this one is crafted from flexible silicone, making it a dream to wear. It effortlessly molds to the contours of your face and creates a snug fit that feels like a custom-made experience. The adjustable velcro closure system ensures that it stays put during the session so that you can go about your routine without worries.
Comfort is key, and CurrentBody nails it. The mask is incredibly lightweight, so you won't feel like you're carrying around a heavy burden on your face. Plus, it's a breeze to use. Just pop it on, adjust the straps, and you're good to glow. Also, I appreciate the automatic shut-off feature of the mask, as it gives me peace of mind knowing that I won't accidentally overuse it. It's designed with your safety and ease of use in mind.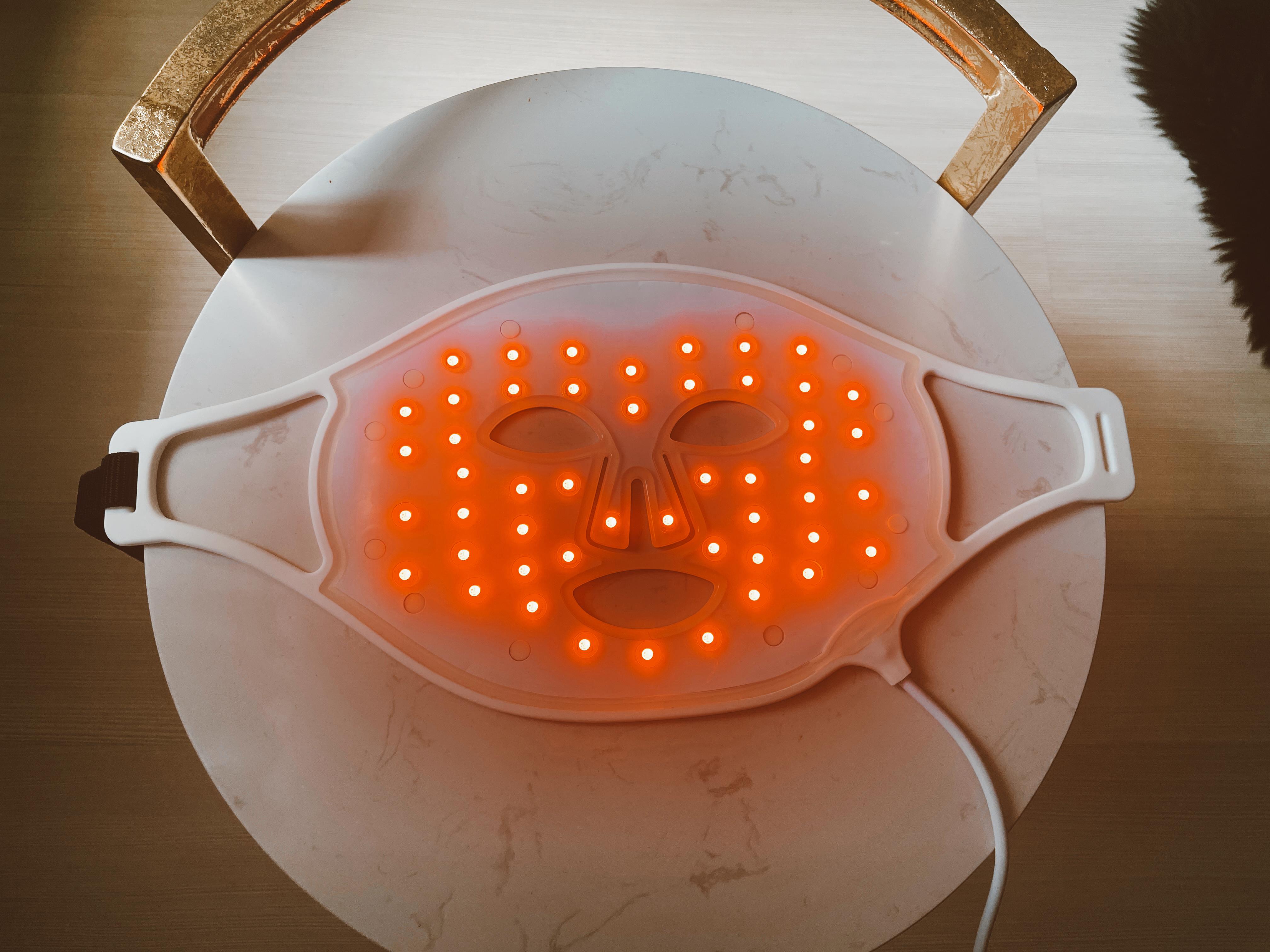 How to use it
To prepare my skin, I exfoliate two days before I plan to use to device with an AHA product. This ensures that no dead cell buildup hinders the light so it can go straight into my skin for more benefits.
On cleansed skin, I put the mask on and press the button. For 10 minutes, I'm just staying there, relaxing and enjoying the session. I love that the CurrentBody LED Therapy Mask stays really close to the face —the closer, the better—and it automatically shuts off. After the treatment is done, I follow up with my regular skincare regimen.
Personally, I prefer to use the mask in the morning—the LEDs don't cause photosensitivity, and I love to go about my day with a gorgeous glow. But it can equally be used in the evening. Even tho I use it on bare skin, it's ok to use the CurrentBody LED Mask over hydrogel masks or the serums they have created to enhance the LED treatment benefits.
Aftercare
What you slather your skin in after using a LED mask is super important because the skin gets really thirsty, and with the boosted blood flow, the ingredients sink right into the depth layers. A serum does best after LED therapy—its itty bitty molecules send the benefits deep into the skin.
So, the serum should obviously target your concern. I have used Sunday Riley C.E.O. Vitamin C Brightening Serum because I struggle with dark spots after being an acne sufferer for years. Then, I lock everything in with The Inkey List Peptide Moisturizer, which works to regenerate skin and has a gel-like texture, ideal for my too-oily complexion.
You can use pretty much everything from the A-list of skincare ingredients, such as vitamin C, retinol, peptides, glycolic acid, and salicylic acid. And if you use it in the morning, remember to follow up with sunscreen. Not that the light makes your skin sensitive to sunlight, but it's essential to protect your skin against UV. Otherwise, you may be canceling all the benefits.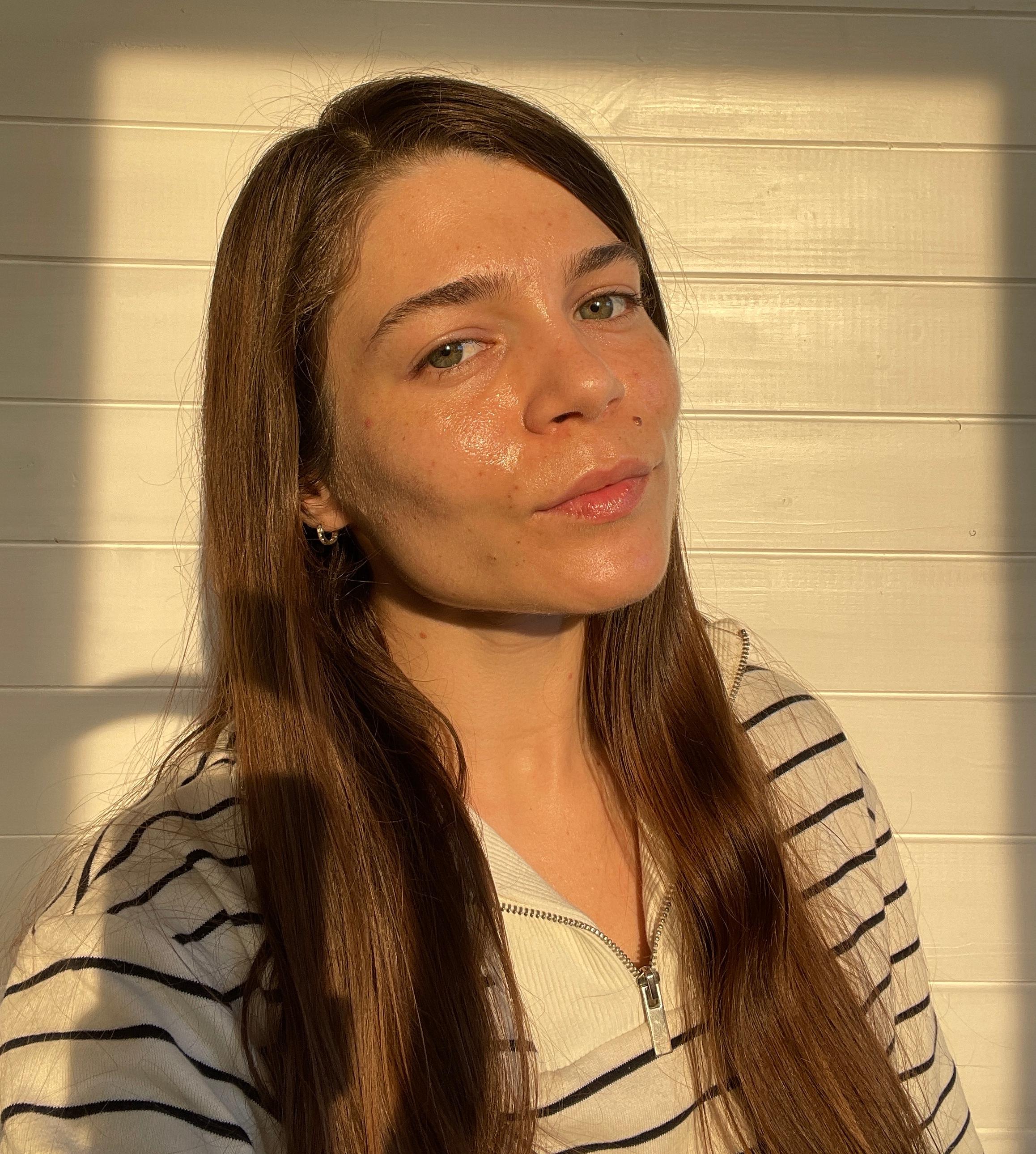 Results
The instant results are parched skin ready to drink a good serum. And a bit of redness—must be the blood flow—which goes away in a minute.
The long-term benefits are even more impressive. I have diligently used the CurrentBody LED Mask for one year (4-5 times a week), and I noticed a significant improvement in the appearance of my skin. My fine lines (especially the one on the forehead) appear less noticeable, the pores appear refined, and the texture has improved a bit, too.
To end
Based on my experience, I recommend the CurrentBody LED Mask to anyone looking to improve their skin without breaking the bank. It is the perfect hassle-free addition to the skincare routine, and I give it extra credit for being FDA-cleared and CE-certified.
You just need to pop it on for 10 minutes to stimulate collagen production, reduce lines and wrinkles, ease swelling, and leave skin healthier and glowing. While the LED mask is not a replacement for your skincare routine, it is the ideal to complement that in order to achieve the very best version of your skin and help it age gracefully.
P.S: You can also try the CurrentBody Neck and Dec Perfector to keep your neck and decollete firm and smooth.