Who doesn't love the feeling of pure bliss during a facial spa treatment when your skin is basking in the glow of the pampering massage given by your esthetician? We all wish it could last forever. While that might not be possible, there is a solution that can bring that luxurious sensation to your home: the best face massagers. Think of them as a tool that can transform your daily skincare routine into a spa-worthy experience. These beauty gadgets offer a multitude of benefits that go beyond just relaxation and can even help your skin age more gracefully and appear more supple. From jade rollers to electric devices, today's facial massagers come in all shapes and sizes and go a long way to lifting and toning your face so wrinkles appear plumped and skin tighter.
Read on to find our top picks for diminishing aging signs and get equipped with all the facts about face massagers before embarking on a journey toward a younger- and healthier-looking complexion.
How facial massage tools improve your skin and reduce wrinkles
Although there are a variety of options in terms of facial massage tools that use different technologies, at the core, they all work on the same principle: to boost blood circulation and facilitate the delivery of nutrients and oxygen to the skin cells. This mechanical stimulation encourages the production of collagen and other components of the extracellular matrix, which makes the skin appear firmer and bouncier.
Actually, in an eight-week study with 20 women aged 65-75, a massage device along with an anti-aging cream was considerably more effective in reducing wrinkles and improving skin texture than the cream alone.
Moreover, massaging improves lymphatic drainage and relieves muscle tension, which in turn reduces puffiness and leads to a more supple appearance. Also, when blood flow increases, what you apply to your skin gets better absorbed, so it's likely to get more benefits from your skincare products. Considering you use targeted treatments that address wrinkles (think peptides and vitamin C) concomitantly with a face massage tool, you're surely on the path to firmer, younger skin.
Types of face massagers
There are quite a few types of face massagers. For example, some popular devices use mild microcurrents to improve blood flow and enhance absorption. Others use vibrations and can perform up to 6,000 pulses per minute to lift and tone the skin. Then there are devices with LEDs that have more powerful collagen-boosting effects. And, of course, the traditional face massagers, jade rollers and gua sha tools that have been around for decades and are still a beauty essential.
The best face massagers for anti-aging
Ultimately, each type of face massager has its benefits and can effectively target aging signs. Here are our top picks of the best face massage machines for wrinkles to help you narrow your choices.
---
NuFACE Trinity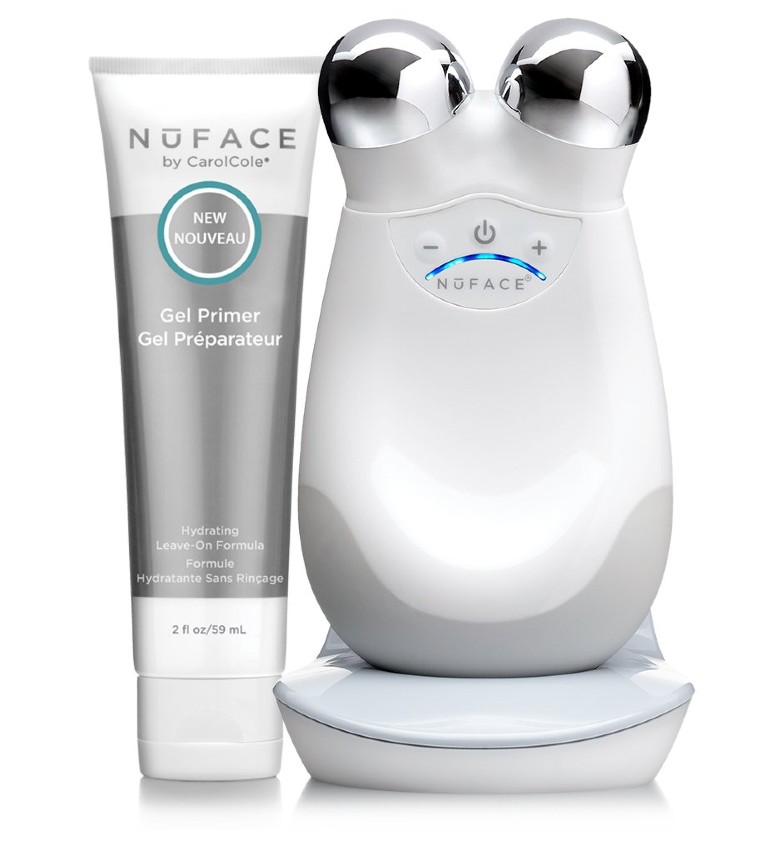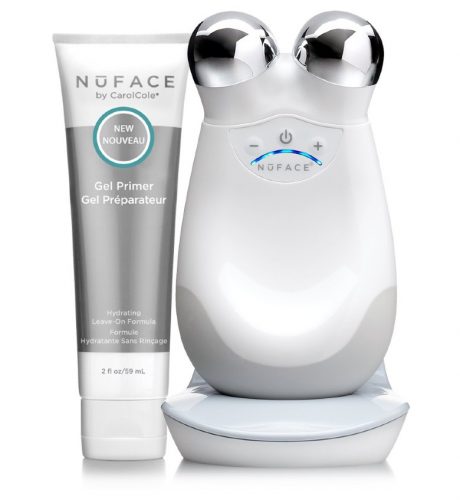 NuFace is a cult favorite among those in the know that has received reams of rave reviews for its ability to tighten the skin. It's a facial tonic device powered by microcurrents to stimulate facial muscles and promote cell growth. The tool features an attachment that allows for professional-like massage on areas like cheeks, brows, and chin, and comes with an extra attachment—sold separately—for more difficult-to-reach areas, such as crow's feet and eyebrow furrows. You also get a gel activator to apply before the treatment, which helps conduct the microcurrent down to the muscles and hydrate the skin the whole day.
---
Foreo Luna 3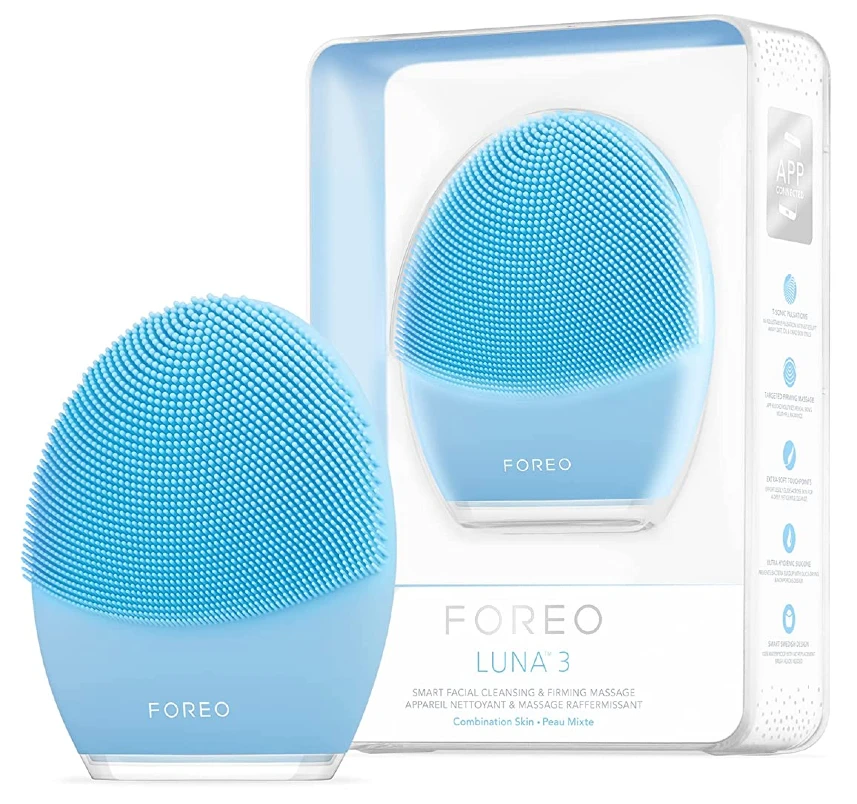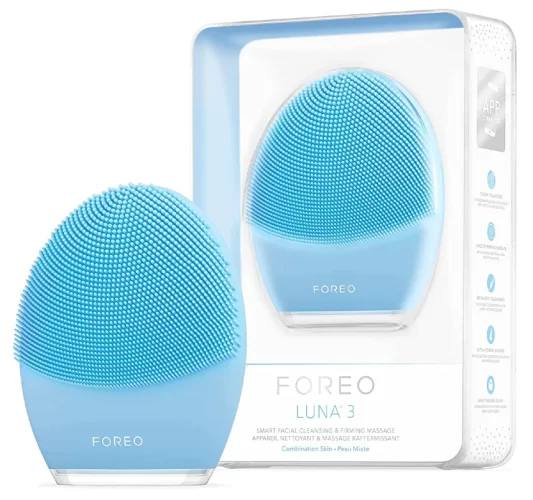 If you're looking for a face massage device that also cleanses the skin for spa-like results, reach for Foreo Luna 3. It uses T-Sonic technology to produce up to 8,000 sonic pulsations per minute, effectively removing impurities from the skin's surface and providing a deep cleanse. Now it gets interesting. When you flip Foreo Luna 3, it turns into a firming massage device that helps push products deep into the skin to work their magic and relax muscle tension for a complexion that appears and feels healthier. Plus, you've got 16 intensities you can choose from and app-guided treatment routines to make it all more fun and easy.
---
Nurse Jamie Uplift Massaging Roller


With a unique hexagon shape that holds 24 massaging stones, this face massager energizes, revives, and uplifts the skin. A worldwide favorite for its effortless use and travel-friendly design, the uplifting beauty tool uses a unique rhythmic rolling action that replicates the techniques used in facials to improve the skin's appearance. We love that it can be used across the entire face, including the eye area, and decollete.
---
Clarisonic Mia Smart Facial Cleansing Brush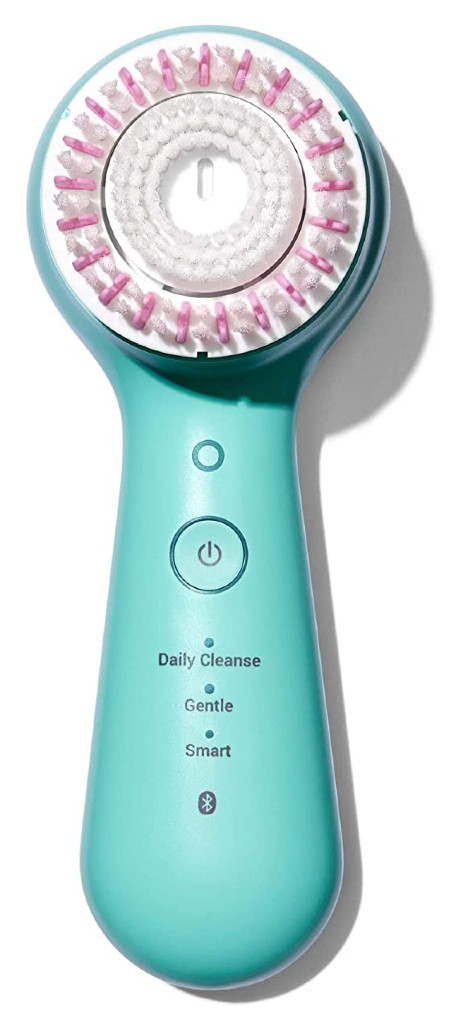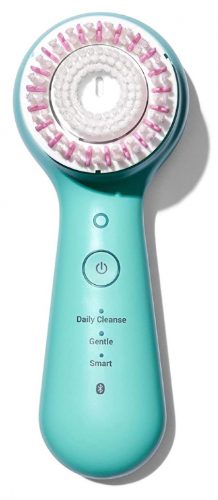 Clarisonic Mia Smart is an all-in-one solution to sculpt firmer contours and reduce dullness. With 18,000 micro-blends per minute and an amalgam of attachment heads for exfoliating, massaging, and deep cleaning, the devices leave your face soft, smooth, and ready to drink up all the goodness of your skincare routine. It's great if your skin is sensitive since it doesn't use spinning or rotation. Instead, it uses gentle back-and-forth movement, which, when paired with water, creates a vacuum effect that removes dirt and oil from the pores.
---
Masiketec 4-In-1 Face Massager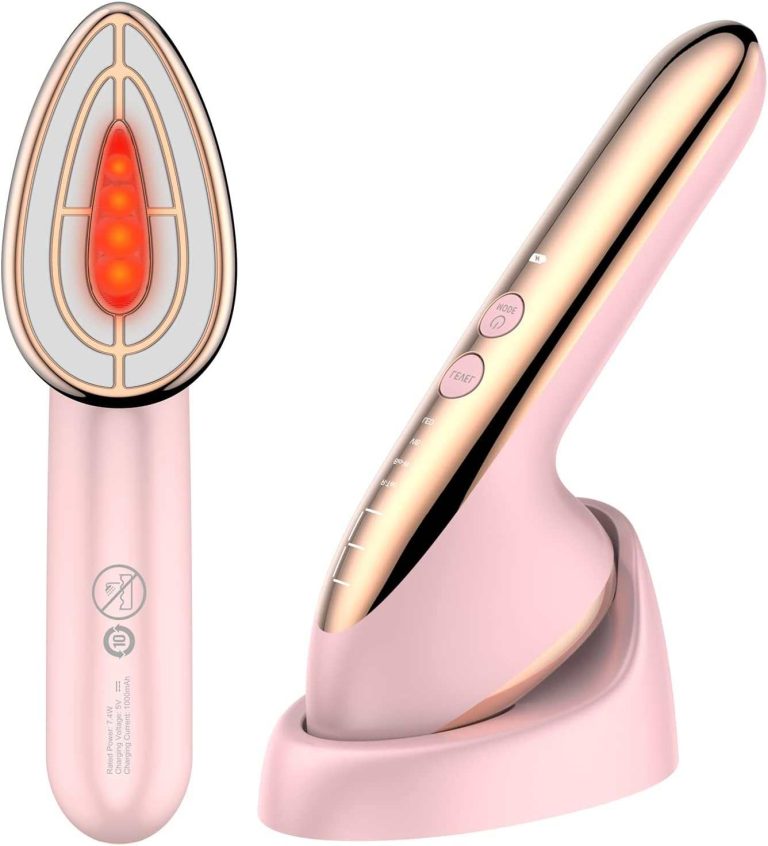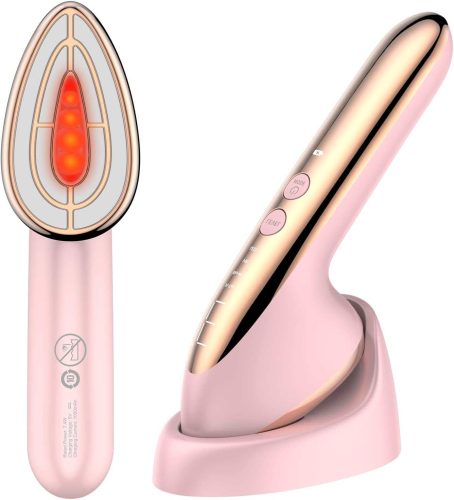 This multi-purpose face massager doubles as a skin tightening device to help you get rid of cellulite, stretch marks, and wrinkles all over your body. It's designed with four of the best anti-aging technologies, including radiofrequency to heat the skin and trigger cellular renewal, microcurrent massage to improve circulation, vibration to tone facial muscles, and LED to hike up collagen levels. The handy tool features an ergonomic design that makes it easy to use even on the eye area and neck and comes equipped with three adjustable intensity levels, allowing you to customize the power to suit your preferences.
---
TheraFace PRO Facial Massage Device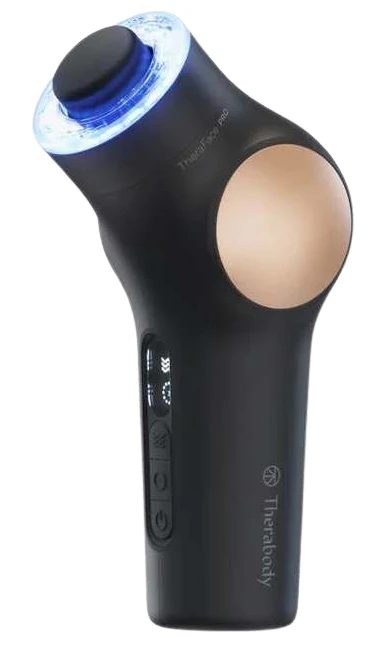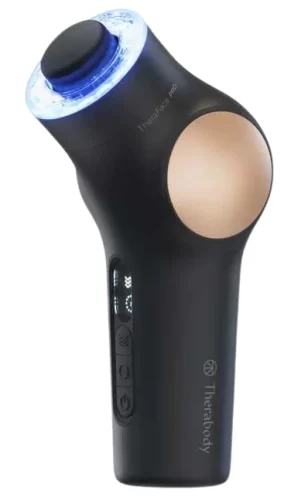 If you're open to splurging on an anti-aging facial massage device, this one is sure to get you the best value. It comes with six different attachments that allow for a range of use, including percussive massage to relax the muscles and a microcurrent ring to stimulate the facial muscles and build collagen. To rejuvenate the skin even more, the device also provides red and infrared therapy. It's a do-it-all solution that you can rely on daily to quell puffiness and tighten your skin while giving it a much-needed relaxing massage.
---
Dangshan 2-in-1 Electric Face Massager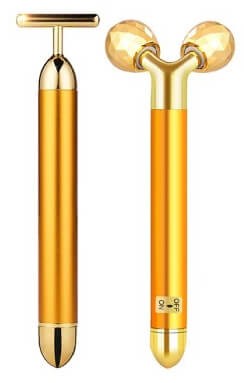 This duo includes a roller massager and a T-shape electric massager, both having the role of making skin look and feel brand new. The roller has a 3D surface with a diamond-grade cut and a small shape, as well as a V design that fits every corner of the face, which is particularly good for the jaw and cheeks. Then there's the "T" shape head that makes 6,000 vibrations per minute, relaxing the skin and reducing wrinkles. It's that kit you can throw in your suitcase for treatments on vacation.
---
Heart Can Feel Scraping Massage Tool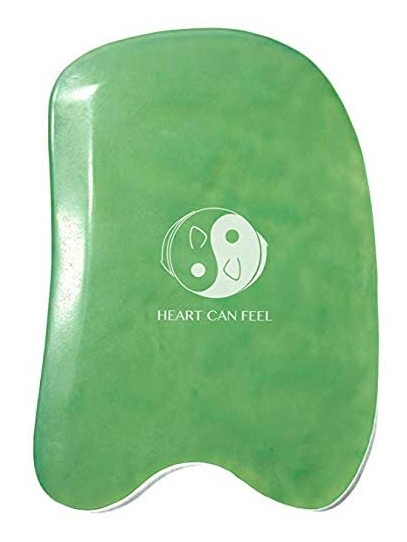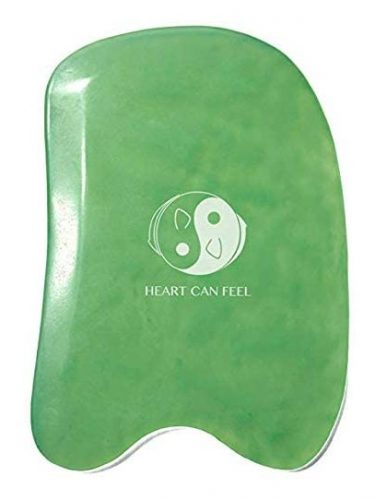 Gua sha is an effective method for promoting lymphatic drainage and reducing fluid buildup beneath the surface of the skin, which can cause facial bloating. This tool is also good for stimulating circulation, detoxifying, building collagen, and sculpting facial muscles. Even though the results are temporary, the best thing is that you can use it as often as you'd like to give your skin a boost.
---
Forea Bear Facial Toning Device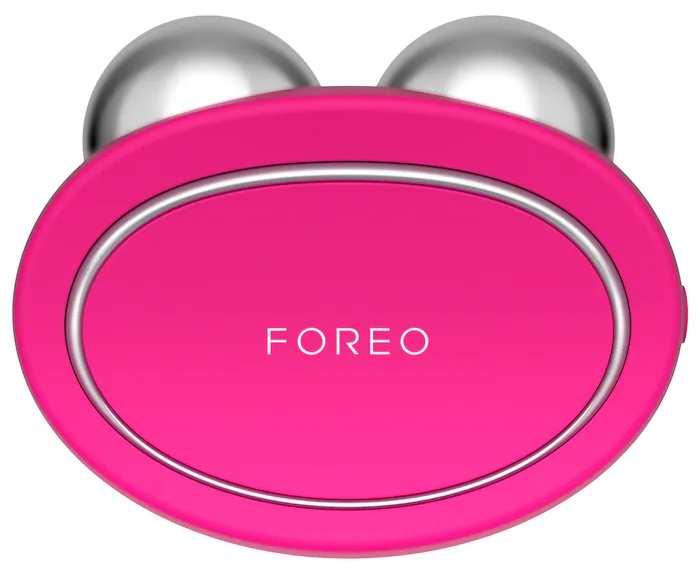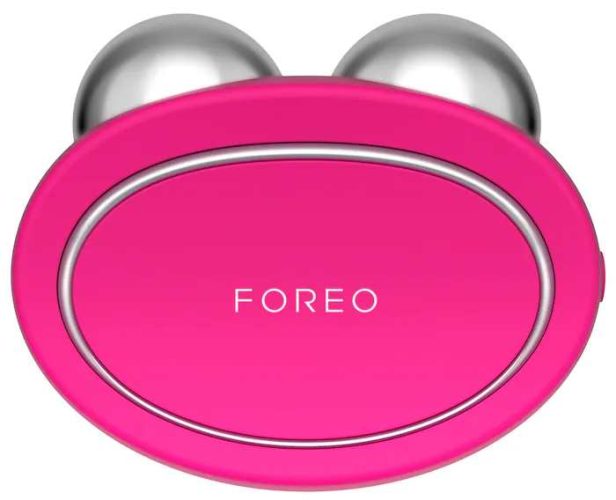 Foreo Bear dubs itself as a workout for the face, combining microcurrent with sonic pulsations to provide the perfect care for signs of aging. It's the best personal trainer your skin can get to become tighter and more toned. I love that it has five intensity settings, allowing for more customized treatments, and connects to an app that guides through different toning facial treatments. Bonus: It comes with a serum that facilitates microcurrent transfer into the skin while boosting radiance.