When it comes to hyperpigmentation, vitamin C is considered the MVP. Ask a derm, and it'll confirm it! And if it's in a serum formula, it is heaven for your skin. The most effective vitamin C skincare products are serums since they're supercharged with more active ingredients and due to their itty bitty molecules can sink deeper into the skin for transformative benefits. Hence, we decided to give you a hand by rounding up the best vitamin C serums for hyperpigmentation that will truly make a difference.
But first some background for beginners:
Why use vitamin C serums for hyperpigmentation
Using a vitamin C serum for hyperpigmentation inhibits melanin production in the skin, helping lighten dark patches and even out tone. More than that, vitamin C is an antioxidant, meaning it protects the cells from UV-induced damage, preventing further dark spots.
Finally, vitamin C helps repair sun damage by stimulating collagen production and regeneration, making skin appear evener.
How to use vitamin C serums for hyperpigmentation
The best time to apply your vitamin C serum is in the morning before you expose to free radicals. However, there is nothing wrong if you lay your vitamin C serum at night, just that you may get more benefits from using it in the morning. "In general vitamin C products should be applied in the morning before heading out for the day when UV radiation is at its highest," Sara Hogan, M.D., a dermatologist at UCLA Medical Center, Santa Monica claims. After cleansing, layer the serum, trap it with a moisturizer, and SPF.
Don't expect any significant changes in your skin for the first two months. Just like most actives, vitamin C takes time to prove its benefits and reduce hyperpigmentation.
The best vitamin C serums for hyperpigmentation
Ahead, we've gathered up the best vitamin C serums for hyperpigmentation in a range of concentrations and formats to help your skin stay even and glowing. Scroll on and pick your favorite:
---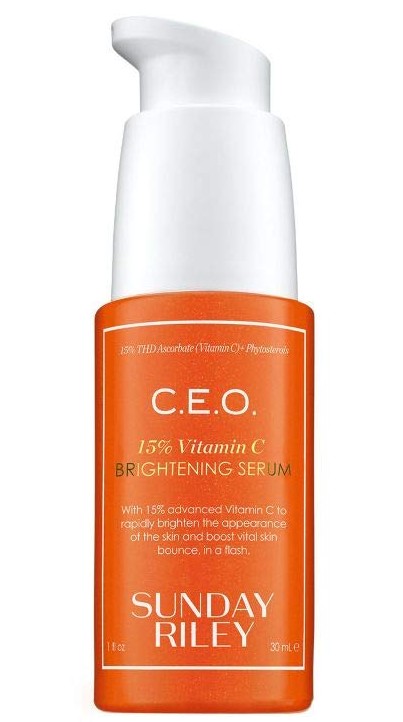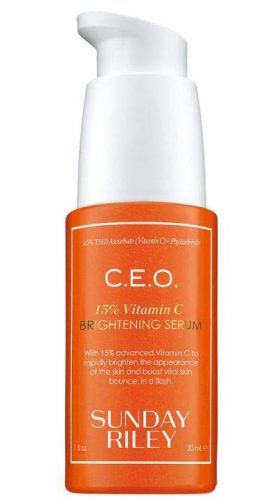 1
Sunday Riley C.E.O. Vitamin C Brightening Serum
A pioneer in vitamin C–infused skincare, Sunday Riley made a powerful brightening and anti-aging product that makes dark patches just a bad memory. As one of the best vitamin C serums for hyperpigmentation, it promises to reveal brighter skin thanks to 15% vitamin C and glycolic acid. As it's also enriched with squalane, jojoba esters, and beeswax, it prevents dryness, softening skin. Sunday Riley C.E.O. Vitamin C Brightening Serum sinks into the skin instantly, leaving your complexion radiant and smelling like refreshing citrus.
---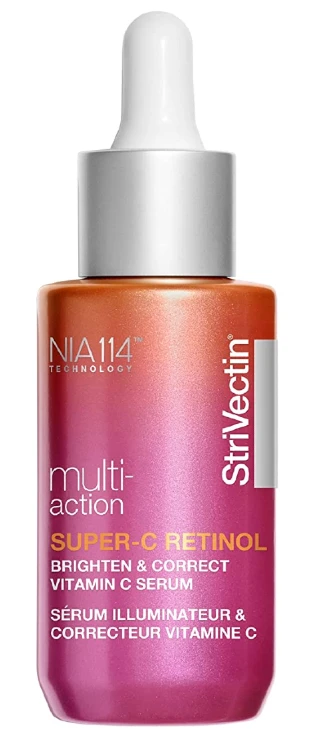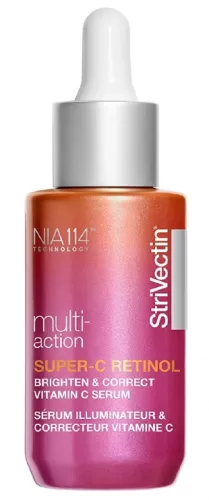 2
StriVectin Brighten & Correct Serum
This brightening serum is where retinol meets vitamin C. Using retinol and vitamin C is key to correct hyperpigmentation, even tone, and smooth rough texture. While retinol increases cell turnover and removes cells that have already been affected by excess pigment, vitamin C inhibits melanin production, resulting in less discoloration and more glow. In the meanwhile, green tea supports the pigment-reducing and free radical-scavaging effects of vitamin C while moisturizing and soothing the skin. Sold!
---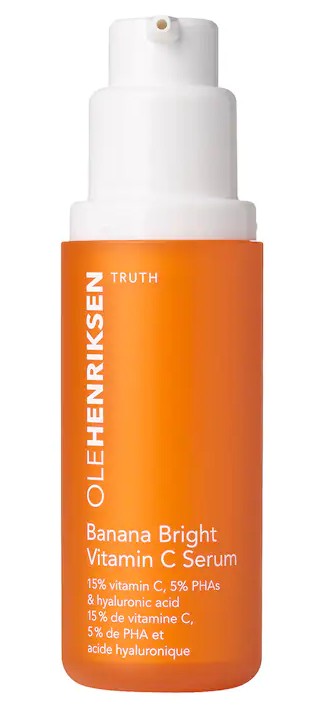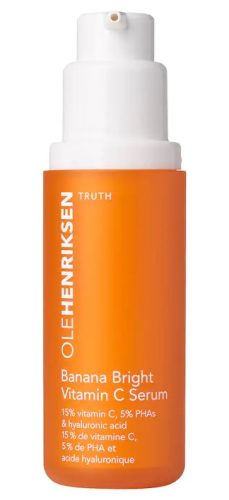 3
Ole Henriksen Banana Bright Vitamin C Serum
Ole Henriksen Banana Bright touts 15% vitamin C coupled with 5% gluconolactone — a polyhydroxy acid with gentle exfoliating power — and hydrating hyaluronic acid in a concentrated formula gentle enough for daily use. As one of the best serums with vitamin C for hyperpigmentation, it lightens dark spots, bringing back the evened, brightened, and plumped complexion of your dreams in as little as seven days, according to the brand's independent clinical study.
---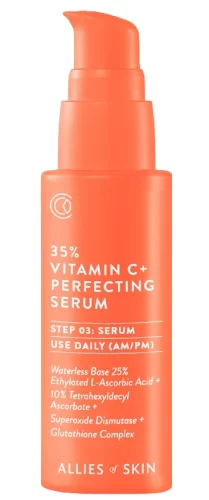 4
Allies of Skin 35% Vitamin C Perfecting Serum
There aren't many products as potent as Allies of Skin Perfecting Serum that deliver Instagrammable results. As the brand claim, it's the world's first and only waterless formula chocked full of antioxidants that boasts a juicy concentration of 35% vitamin C, illuminating even the most stubborn dark spots. On top of that, glutathione and superoxide dismutase, two of the most effective antioxidants, further fight environmental aggressors and boost the brightening effects. The product is vegan, doesn't feel greasy nor heavy, and skips all less-friendly ingredients — no wonder is heralded as the holy grail of vitamin C serums by derms around the globe.
---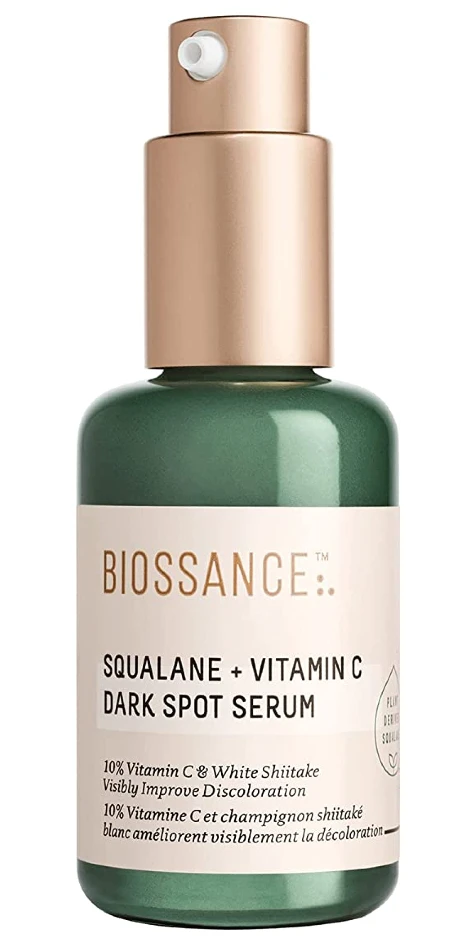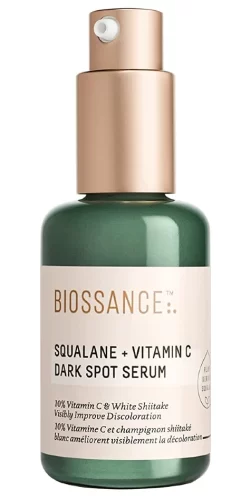 5
Biossance Squalane + Vitamin C Dark Spot Serum
This is the best vitamin C serum for hyperpigmentation for organic skincare lovers. It loads a generous amount of 10% vitamin C coupled with mushroom and licorice root extracts (both with brightening effects that correct dark spots look) in a fast-absorbing and non-irritating formula that everyone can use. Even more, it quenches the skin's thirst with sodium hyaluronate and sugarcane-derived squalane, offsetting dryness.
---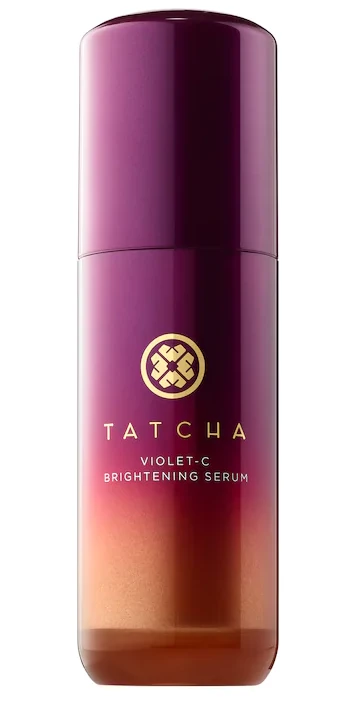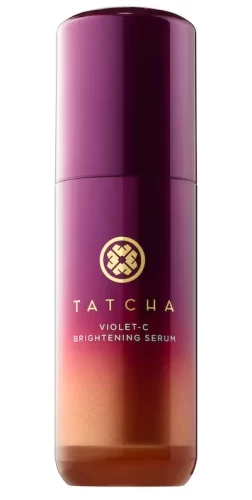 6
Tatcha Violet-C Brightening Serum
If you are worried about hyperpigmentation and aging signs, this vitamin C serum supports you using a natural antioxidant defense and a proprietary skin-care synergy blend. Tatcha Violet-C Brightening Serum strengthens, softens, and smooths for more even-toned skin. With 20% vitamin C and 10% AHAs derived from seven fruits, stabilized by antioxidant-rich Japanese beautyberry reveals the glow you've always wanted while minimizing hyperpigmentation. And it's all vegan!
---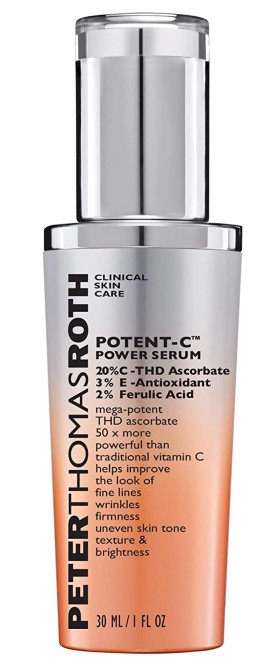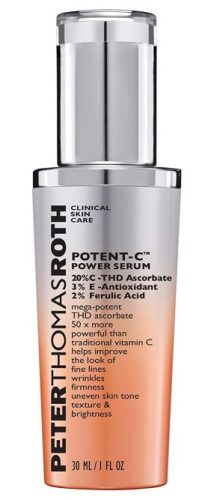 7
Peter Thomas Roth Potent-C Power Serum
This isn't packed with vitamin C, but it contains 20% THD Ascorbate (50 X more powerful than vitamin C) to help you deal with uneven tone and dullness. While squalane and sodium hyaluronate help hydrate skin, the addition of 2% ferulic acid, 3% vitamin E plus turmeric work as antioxidants to diminish the chances of more dark patches.
---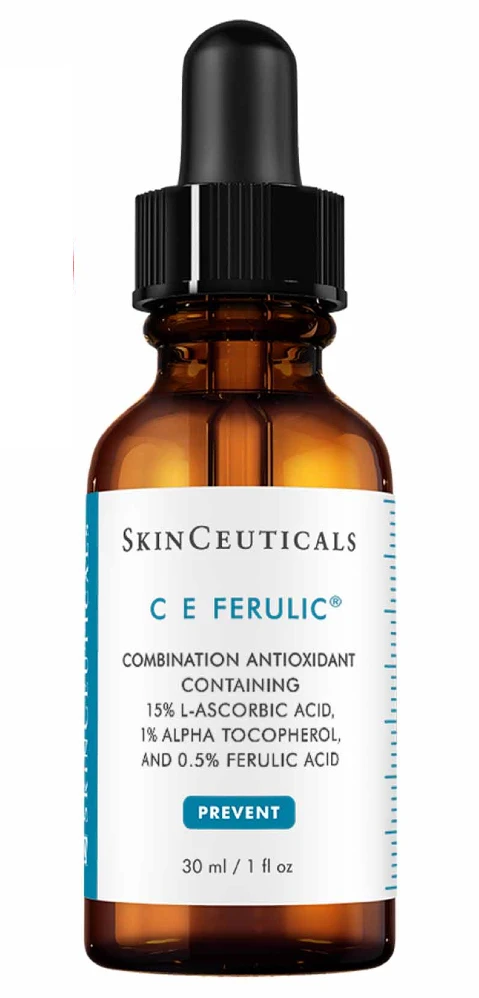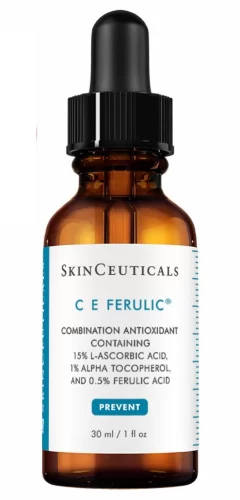 8
SkinCeuticals C E Ferulic
This medical-grade vitamin C serum is one of SkinCeuticals' most-loved products by people struggling with uneven tone and hyperpigmentation. It's made with a generous dose of vitamin C stabilized by botanically-derived ferulic acid and pure vitamin E to deliver optimal antioxidant benefits and enhance the skin's defense against free radicals. The serum also targets the loss of firmness as well as the appearance of fine lines and wrinkles, being an all-in-one solution to fight aging signs and discoloration. It's a 5-star product from over 3500 reviews for good reasons.
---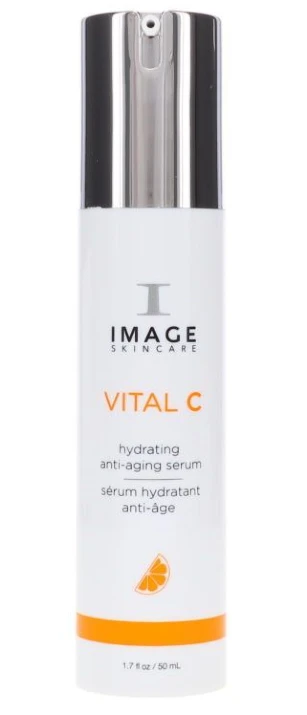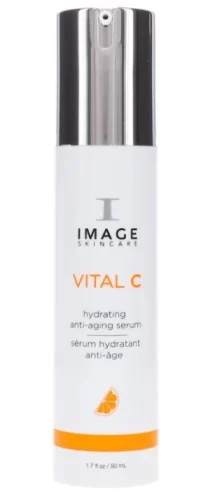 9
Image Skincare Vital C Hydrating Serum
An award-winner loved by all skin types, with a fresh, energizing aroma courtesy of natural orange peel. Use Image Skincare Vital C Hydrating Serum if you want to address stubborn dark spots, discoloration, and uneven tone, and if you're planning to give your skin antioxidant defense against daily stressors. It's one of the best vitamin C serums for hyperpigmentation because aside from multiple forms of vitamin C, it's spiked with hyaluronic acid, vitamin E, peptides, and Centella asiatica extract helping lock in hydration and soothing skin.
---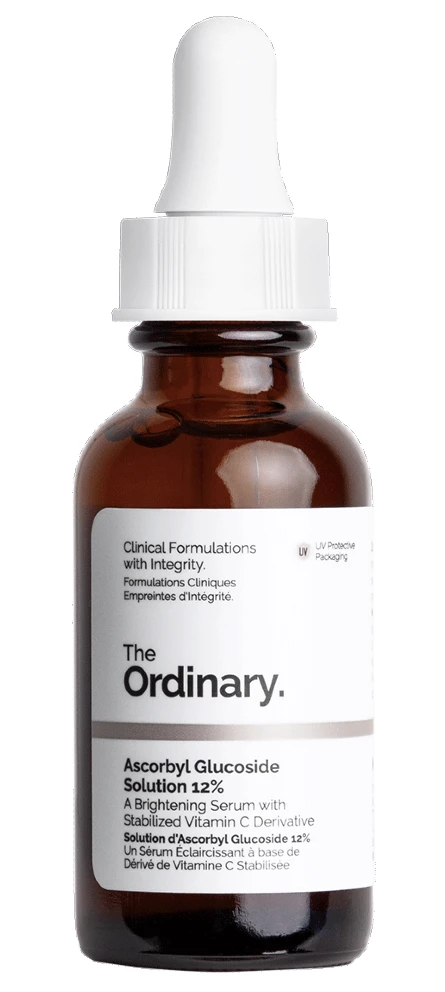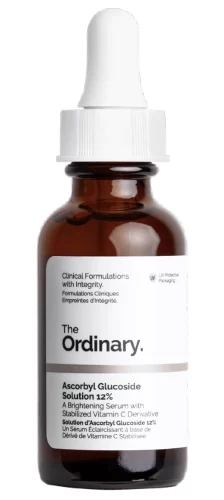 10
The Ordinary Ascorbyl Glucoside Solution 12%
Ladies (and gentlemen), this is the best vitamin C serum for hyperpigmentation under $13. It's made with 12% ascorbyl glucoside, a highly soluble and stable derivative of vitamin C, to deliver the best-in-class results. Make sure you follow up with a rich, hydrating moisturizer as the serum may dry out the skin.
---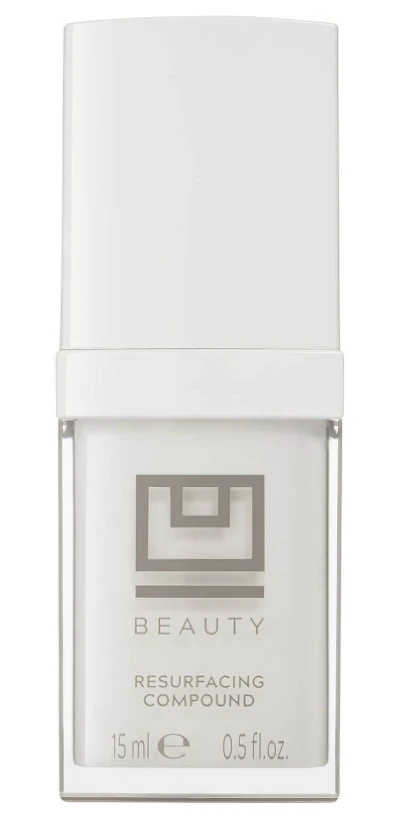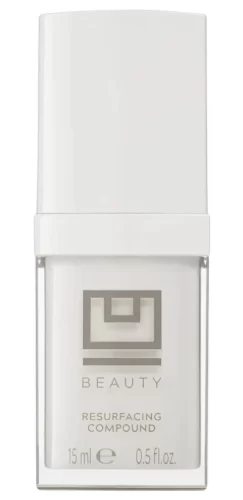 11
U Beauty Resurfacing Compound Serum
Ok, time to get a bit techy — this serum features a patent-pending SIREN capsule that enables the delivery of key elements to the skin for maximum efficacy. U Beauty Resurfacing Compound Serum packs sodium ascorbyl phosphate — lighter form of vitamin C — making it the best vitamin C serum for hyperpigmentation for sensitive skin. Besides, the formula is enhanced with glycolic acid to resurface, glutathione to brighten, lactobionic acid and retinyl palmitate to gently resurface, plus superoxide dismutase to protect against more dark spots. Yep, it has it all.
---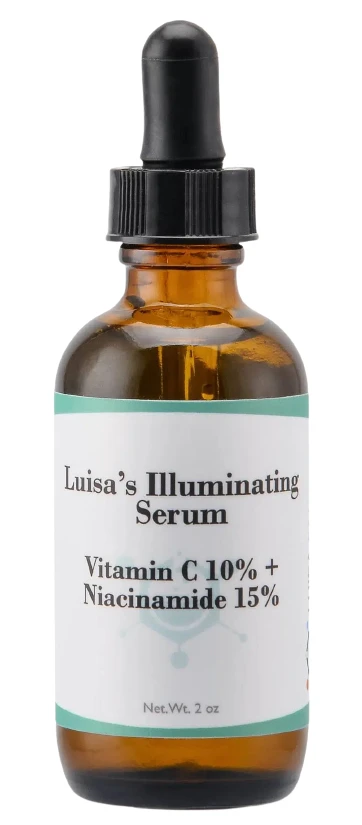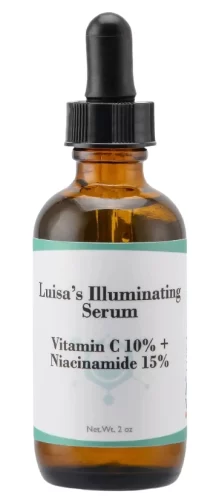 12
Luisa True Skincare 10% Vitamin C Illuminating Serum
We're so excited to finally introduce Luisa True Skincare to our readers, a brand by our team expert and cosmetic chemist, Luisa Fanzani. This is one of our favorite products from her line, a serum made with a minimalistic formula loaded with the best-in-class brighteners: 10% vitamin C and 15% niacinamide. Both address hyperpigmentation at a cellular level by inhibiting pigment production and offsetting sun damage. The serum was also built around glycerin for a burst of hydration and lactic acid for intense brightening effects.
---