As a skin enthusiast, my curiosity about skincare ingredients is never-ending, so when I first spotted purslane extract on one of my products, I scoured the internet to find out all about it. Shock and awe. This plant-derived compound is chocked-full of essential nutrients needed for healthy skin. So what does this compound has to do with skincare? We're glad you asked. Stick around to find out what purslane is, where it comes from, how it can enhance your beauty routine, the benefits of using it, and who it's best for.
What is purslane extract?
Purslane extract is derived from Portulaca oleracea, a weed-like succulent plant. Due to its rich content of minerals, vitamins, fatty acids, flavonoids, and proteins, it's often added to anti-aging and skin-protecting products, addressing all skin types, including sensitive ones.[1] That said, purslane extract gives something to everyone while being gentle.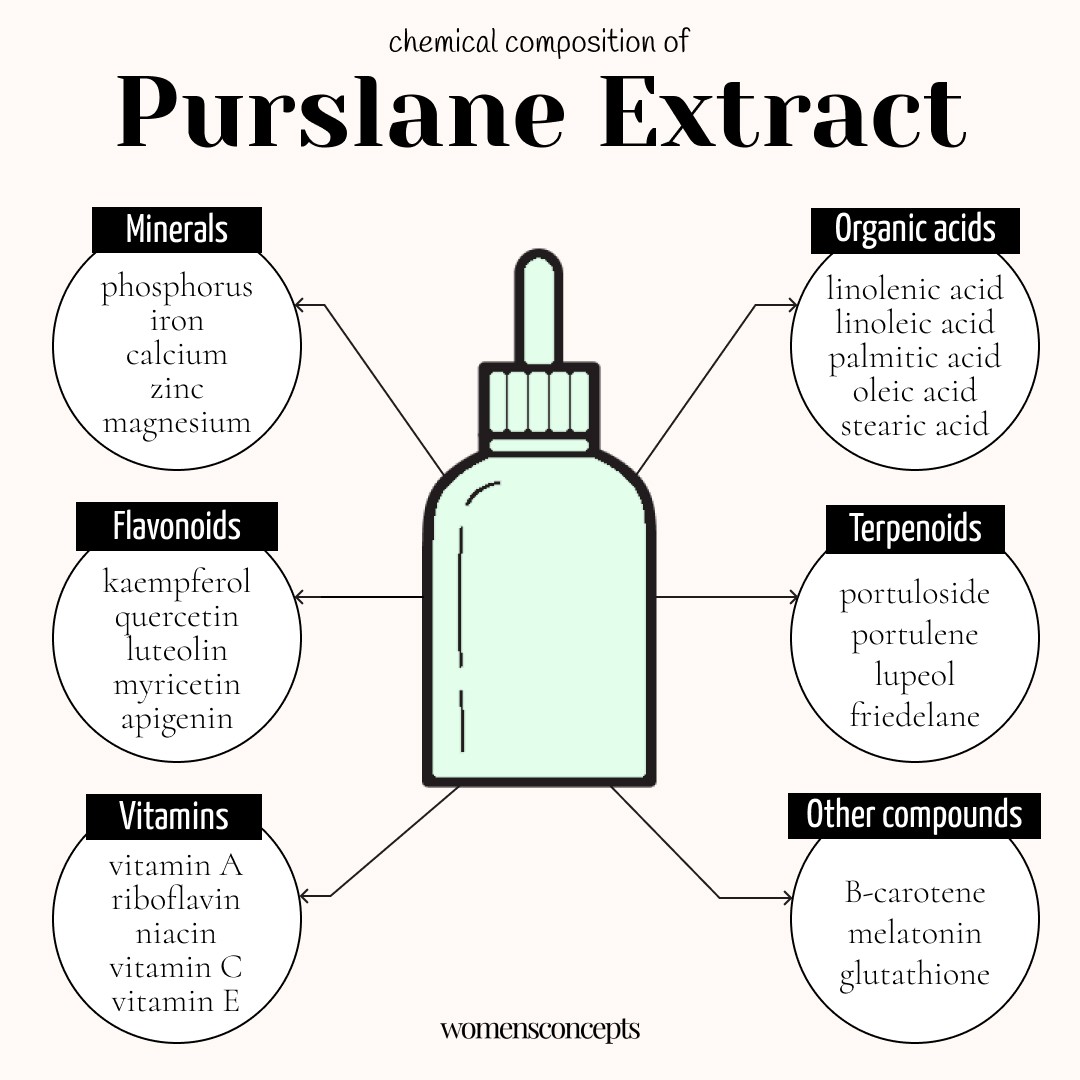 Read on to learn about what purslane extract can do for your skin.
Purslane extract benefits for skin
How to use purslane extract for skin?
Purslane is added to various skincare products, but most often in moisturizers and serums. You can also spot it under the name of Portulaca Oleracea — the plant purslane extract comes from.
How to use purslane extract in skincare depends on the product at hand. If it's a serum, use it after cleansing your skin, or if it's a moisturizer, apply it after the serum. Due to its gentleness and versatility, purslane extract can be applied twice daily and paired with most skincare actives, including retinol, glycolic acid, salicylic acid, and vitamin C. Purslane also plays well with hydrating and replenishing ingredients like hyaluronic acid, niacinamide, and peptides, boosting each other's benefits.
Here are some of the best products that contain this wonder extract:
Is purslane extract safe during pregnancy?
As a natural extract and skin-friendly ingredient, it shouldn't pose any risk to using topical products with purslane extract during pregnancy. However, since no study confirms the safety of using topical purslane extract during pregnancy or breastfeeding, it's best to talk to your doctor before adding it to your skincare routine.
---
Citations
Women's Concepts uses reliable sources, including dermatologists' insights, clinical trials, and scientific journals, to find accurate information and support all the facts shared in our articles. All statements and claims have clear and legit references. Read our editorial policy to learn more about our sources of information, our process of researching and fact-checking the content, and how our team strives to keep all articles updated, completed, and trustworthy.