Expert-approved
This article has been reviewed by Dr. Luisa Fanzani, a Los Angeles-based cosmetic chemist dedicated to educating people on skincare.
Experts agree that salicylic acid and tea tree oil are some of the most powerful ingredients in preventing and treating acne. They both have their strengths in fighting breakouts: salicylic acid unclogs pores and reduces sebum, while tea tree oil works to kill acne-causing bacteria. Now, can salicylic acid and tea tree oil used together be a game-changer for acne-fighters? While they work just fine separately, using these two powerhouses in the same routine can be one of the best, or worst, decisions ever. In a skincare world where it's common to mix ingredients rather than use them individually, you definitely need to know what happens when these two acne-fighters meet in your routine.
So for those who want to use salicylic acid and tea tree oil together, you'll be ready to take the plunge after reading this post.
Salicylic acid vs. tea tree oil
Would you rather fight acne head-on or be one step ahead of the breakouts? We've pitted two popular treatments against each other to see which one is best. Tea tree oil and salicylic acid are two tried-and-true ingredients known for fighting breakouts, but they work in different ways.
Salicylic acid is a beta-hydroxy acid (BHA) that works through your pores by dissolving dead cells and can penetrate deep into clogged follicles where bacteria lurks. More than that, it aids in regulating sebum, diminishing the chances of breakouts from appearing. Salicylic acid is the most praised acid for acne since it's oil soluble and penetrates deep into the skin, decongesting pores, and also has antibacterial properties. However, people with dry, mature, or sensitive skin should stay away from salicylic acid as its exfoliating properties can cause dryness or irritations.
On the other hand, tea tree oil reduces breakouts with its strong antimicrobial and anti-inflammatory benefits against acne-causing bacteria. Unlike many essential oils, tea tree oil is non-comedogenic, meaning it won't clog pores, and has great solvent and penetrating power. Studies found tea tree oil as an effective OTC treatment for mild to moderate acne, comparing its effects to benzoyl peroxide but with fewer side effects. Even if tea tree oil is well-tolerated and considered safe for most skin types, it can trigger irritations on sensitive skin.
Can I use salicylic acid and tea tree oil together?
The idea of using salicylic acid and tea tree oil together is not a new one but hasn't yet been proved. Although there's no scientific evidence to support the benefits of mixing these two, their synergy is undeniable.
First of all, salicylic acid and tea tree oil work at a similar pH, whereas tea tree oil showed maximum effects in formulations of 5.0 – 7.0 pH and salicylic acid between 3.0 – 6.5. Using ingredients that require different pH formulations can alter your skin's natural pH (ranging from 4.7 to 5.5), leading to a disrupted skin barrier followed by dryness, and increased sensitivity. Fortunately, this is not the case when tea tree oil and salicylic acid are used together.
Another reason to use salicylic acid and tea tree oil together is that they target the primary causes of acne. Salicylic acid helps to unclog pores, reducing sebum levels, while tea tree oil kills acne-causing bacteria. Both ingredients are research-backed, and their benefits for preventing and reducing breakouts have been confirmed in numerous clinical studies.
That being said, salicylic acid and tea tree oil are two ingredients that can be used together and make a great pair at tackling acne as long as your skin is not easily reactive and can tolerate this combo.
How to use salicylic acid and tea tree oil together?
Adding salicylic acid and tea tree oil to your skincare routine can be tricky for some since the mix can cause sensitivities. Although it may sound backward, between salicylic acid and tea tree oil, the tee tree oil is the one you should pay more attention to as it's more irritant. The easiest way to use them together without worrying about concentrations or pH is to use a product that contains both ingredients, like the ones I'm about to share.
Before applying the product, make sure your skin can handle it by doing a patch test. You can also try a serum booster that'll add these elements to your favorite product, though you shouldn't mix salicylic acid and tea tree oil with harsh ingredients like other AHAs or BHAs.
Another thing you can do is to use salicylic acid and tea tree oil alternatively: one in the morning and the other at night. You may as well apply your salicylic acid product and then use a mask with tea tree oil. Also, if your salicylic acid product is actually a chemical peeling (uses high concentrations of salicylic acid) and not cream, toner, or serum, don't apply tea tree oil immediately after as you risk irritating your skin.
As a side note, if you use pure tea tree oil, always dilute it with a carrier oil or moisturizer to reduce the risk of irritation.
The best products with salicylic acid and tea tree oil
Ready to reap the benefits of this winning duo? Here are our top picks for the best skincare products with salicylic acid and tea tree oil.
---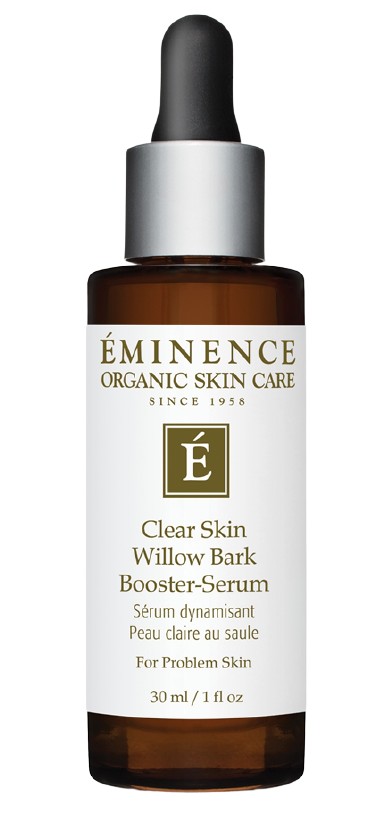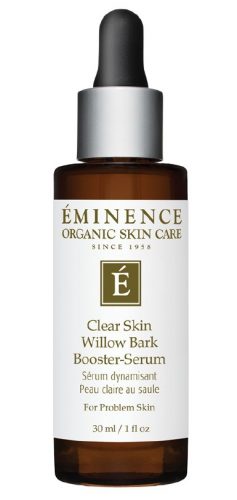 Eminence Clear Skin Salicylic Acid Booster
This serum booster will enhance your favorite skincare product with salicylic acid, vitamin B, lactic acid, tea tree oil, a complex of vitamins A, C, E, and coenzyme Q10. You can either mix it with other products or use it on its own to combat acne and diminish breakouts. This one is actually one of the best ways to use salicylic acid and tea tree oil together.
---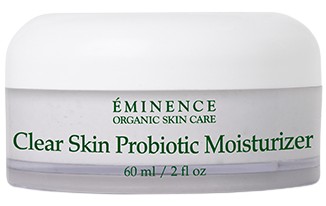 Eminence Clear Probiotic Moisturizer
Or you can use this moisturizer by Eminence containing tea tree oil, salicylic acid, shea butter, and a complex of vitamins to detoxify and clear breakouts. It works well for clogged pores and removes excess sebum while leaving the skin moisturized, reducing irritations with probiotics.
---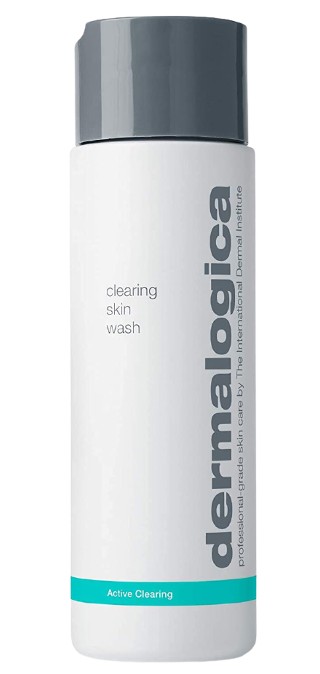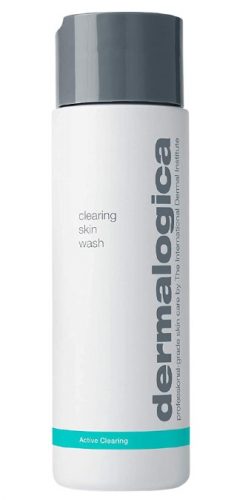 Dermalogica Clearing Skin Anti-Acne Face Wash
For a gentle alternative, you can try this cleanser with salicylic acid and tea tree oil. It aims to clear up breakouts and prevent their apparition, control excess oil, and calm soreness. The addition of lactic acid and natural extracts helps soothe and nourish the skin, prepping it for the next steps in your regimen — just perfect for beginners.
---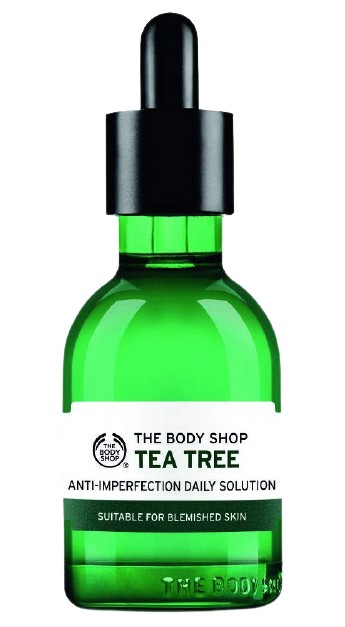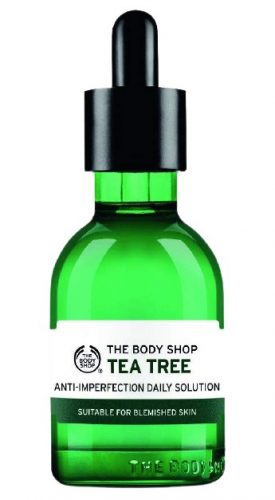 The Body Shop Tea Tree Daily Solution
This lightweight daily solution fights acne with its quickly absorbing key ingredients, pure tea tree oil, and salicylic acid. It was created with oily and acne-prone skins in mind.
---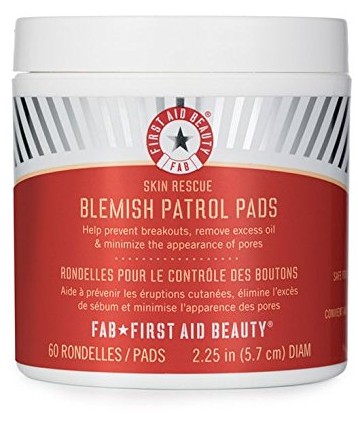 First Aid Beauty Skin Rescue Pads
These pads are just what you need to control and prevent breakouts. They exfoliate, reduce sebum, and minimize the look of pimples since are soaked with tea tree oil, salicylic acid, and witch hazel. More than that, this product skips parabens, alcohol, and fragrance so even those with problematic skin can use it.
References
Decker A, Graber EM. Over-the-counter Acne Treatments: A Review. J Clin Aesthet Dermatol. 2012;5(5):32-40.
Blaskovich, M.A.T., Elliott, A.G., Kavanagh, A.M. et al. In vitro Antimicrobial Activity of Acne Drugs Against Skin-Associated Bacteria. Sci Rep 9, 14658 (2019). https://doi.org/10.1038/s41598-019-50746-4.
Enshaieh S, Jooya A, Siadat AH, Iraji F. The efficacy of 5% topical tea tree oil gel in mild to moderate acne vulgaris: a randomized, double-blind placebo-controlled study. Indian J Dermatol Venereol Leprol. 2007 Jan-Feb;73(1):22-5. doi: 10.4103/0378-6323.30646. PMID: 17314442.
Bassett, I.B., Barnetson, R.S.C. and Pannowitz, D.L. (1990), A comparative study of tea-tree oil versus benzoylperoxide in the treatment of acne. Medical Journal of Australia, 153: 455-458. https://doi.org/10.5694/j.1326-5377.1990.tb126150.x
Biju SS, Ahuja A, Khar RK, Chaudhry R. Formulation and evaluation of an effective pH balanced topical antimicrobial product containing tea tree oil. Pharmazie. 2005 Mar;60(3):208-11. PMID: 15801675.