Expert-approved
This article has been reviewed by Dr. Meg Sison, a board-certified dermatologist practicing both medical and cosmetic dermatology.
When your face is constantly greasy and shiny, you may think twice if applying moisturizer is necessary. You're not alone; most people that struggle with excess sebum raise the question: is moisturizing good for oily skin? Spoiler: yes it is and in this post, we're taking a closer look at all the facts about why oily skin needs to moisturize and how to do it so you keep oil balanced and prevent pore clogging. On we go.
What causes oily skin
Oily skin is the result of excess sebum produced by the sebaceous glands. While sebum has a key role in keeping the skin moist and the barrier integer, it becomes an issue when the glands make too much of it, which often leads to clogged and large pores and breakouts. Genetics, hormonal imbalance, diet, stress, and poor skincare are all causes of oily skin.
Does oily skin need a moisturizer?
Oily skin needs moisturizer because it helps balance the production of sebum. Without moisturizing regularly, the sebaceous glands go into overdrive and secrete even more sebum in an attempt to make up for the moisture loss. The resulting overproduction of sebum leads to congested skin, large pores, blackheads, and pimples.
Types of moisturizer
Moisturizers contain occlusives, emollients, and humectants. Dr. Meg explains that "occlusives form a protective film to prevent water loss from the skin, as plant oils, petrolatum, and butter do." Emollients fill in the spaces in between skin cells called corneocytes to create a smooth surface and impart a silky feel to the skin. Ceramides and fatty alcohols are such examples. Last but not least, humectants draw water from the environment and from the dermis of the skin. "Examples of these would be hyaluronic acid and glycerin" she adds.
What type of moisturizer should you use if you have oily skin?
Of all types of moisturizers, humectants do best for oily skin because they are usually more lightweight and don't create a layer on the skin's surface, hence they don't clog pores. That said, oily skin should look for a light, non-comedogenic formula filled with humectants and ingredients that aim to control excess sebum, like niacinamide, salicylic acid, and zinc. Consider a moisturizer that absorbs fast and doesn't leave a greasy residue — a gel, mattifying formula may be your best bet.
How to apply moisturizer
When applying moisturizer, between 1 to 3 pumps or a nickel-sized amount is enough for the entire face. Gently massage it into the skin for one minute to boost blood flow and increase its absorption. Preferably, layer moisturizer while your skin is slightly damp from the serum (or toner) applied before — it makes the humectants draw more water into the skin.
What happens If I don't moisturize?
The idea is that the less you moisturize, the more sebum your skin produces to replenish the moisture. Daily moisturization regulates sebum, keeps the protective barrier integer, and helps offset premature fine lines and wrinkles. So if you were thinking of skipping moisturizer because you have a greasy complexion, reconsider it.
Don't know where to start? Check these light, fast-absorbing moisturizers for oily skin that will hydrate, without clogging.
---
Clinique Dramatically Different Hydrating Jelly
The easy-gliding water-jelly texture of Clinique Hydrating Jelly refreshes and moisturizes in an instant, penetrating the skin quickly for a long-lasting hydration boost. It has an oil-free formula that doesn't feel greasy or sticky but soothing.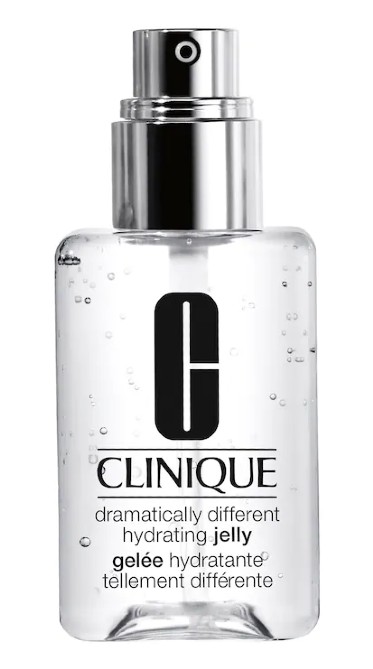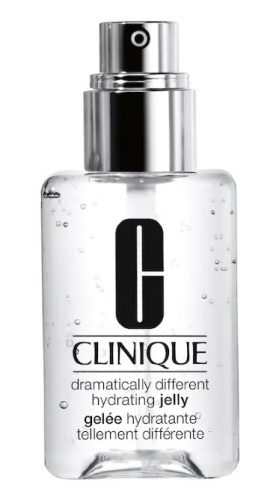 ---
Tatcha Oil-Free Pore Minimizing Moisturizer
In this formula, a blend of humectants pulls water into the skin, while leopard lily and wild rose regulate oil and help refine pores for a smoother appearance. Tatcha's oil-free moisturizer has a light texture that absorbs super fast, leaving skin radiant and luminous.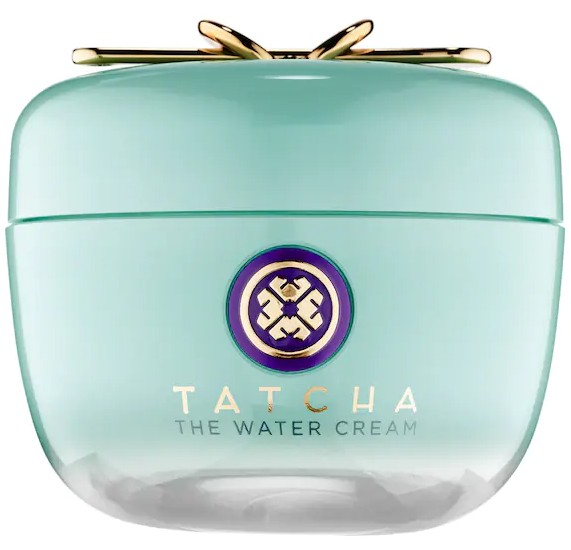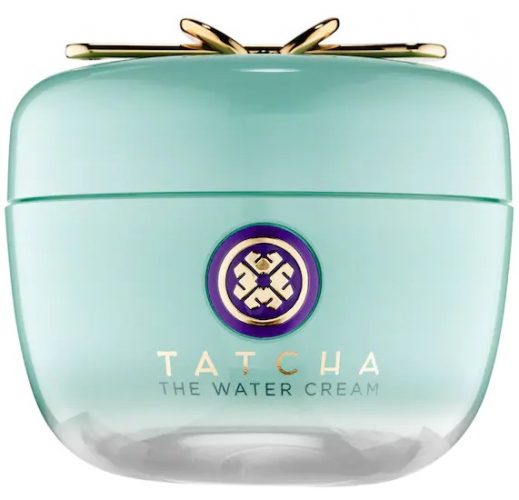 ---
Murad Clarifying Oil-Free Water Gel
Murad made this water-gel moisturizer with oily skin in mind. It's non-comedogenic and hydrates instantly while reducing sebum with salicylic acid and niacinamide. This moisturizer doesn't feel greasy and sinks into the skin in an instant, plumping and boosting hydration thanks to hyaluronic acid.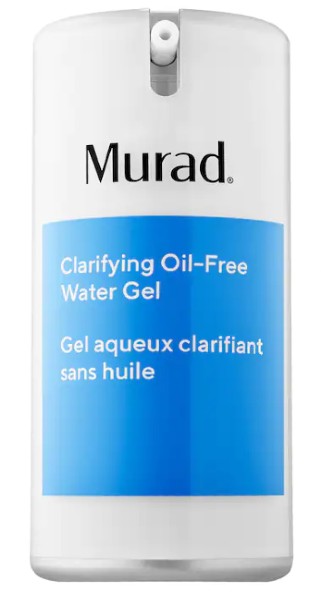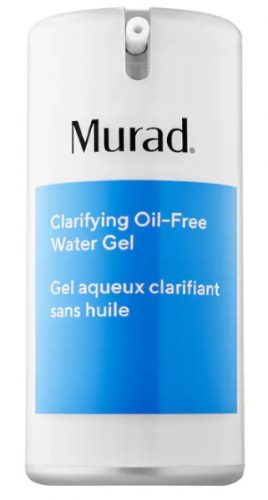 ---
Aveda Intense Hydrating Soft Creme
Aveda created a non-acnegenic moisturizer, ideal for blemish-prone skin types. Botanical Kinetics moisturizer aims to hike up hydration while nourishing and protecting the complexion in a clean formula. The key ingredients that are worth mentioning are Salicornia which is a plant that boosts hydration, cupuaçu butter to trap moisture without clogging, salicylic acid to keep pores clear, and hyaluronic acid to plump.