When you're run down and stressed out, the delicate skin under your eyes takes a beating, resulting in dark circles, puffiness, and premature wrinkling. Eye patches hold a leading role in tackling tiredness signs since they target all eye area-related concerns. Because we know you're busy and it's not easy to always get sufficient sleep, we've pulled down the best eye patches for wrinkles and puffiness to help you fake awake and infuse your skin with manifold benefits.
How do eye patches work?
The best eye patches that target wrinkles and crow's feet are loaded with beneficial ingredients such as retinol, peptides, hyaluronic acid, antioxidants, squalane, and nourishing plant extracts. As long as you keep them on the eye area — 20 minutes at most — they infuse the skin with all the goodness these actives have to offer. What you get is hydration, a brightener eye area, and more resilient skin.
For an extra cooling boost, keep the eye patches in the fridge.
The best eye patches for wrinkles
We're breaking down eight must-have products to keep your under-eye zone plump, strong, and shining brightly.
---
Peter Thomas Roth Hydra-Gel Eye Patches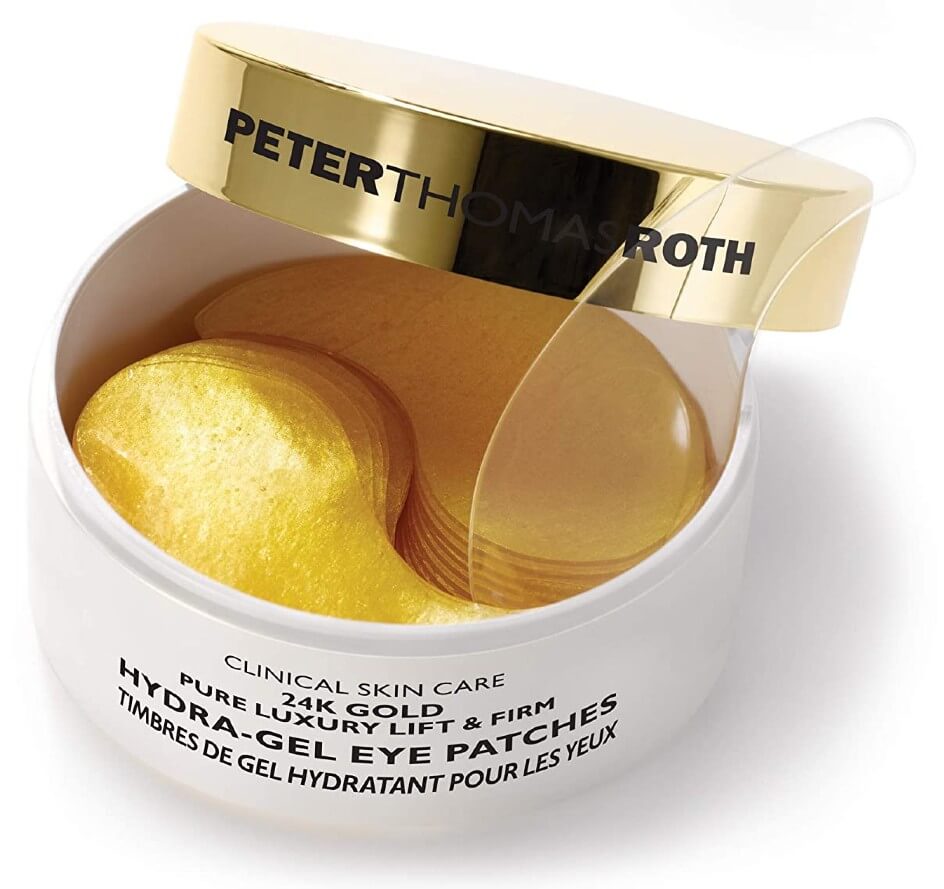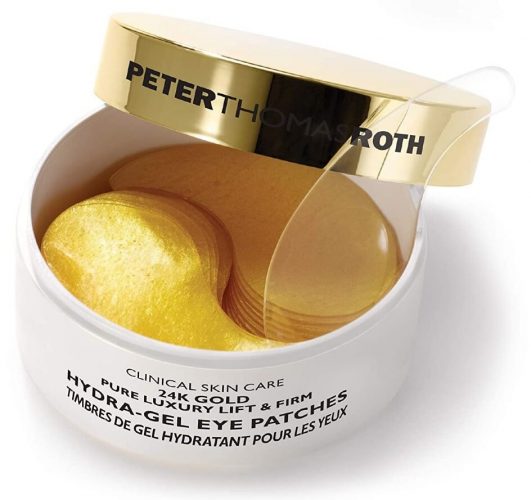 Peter Thomas Roth Hydra-Gel Eye Patches are so popular and high rated — the reason they take the first spot on the best eye patches for wrinkles. Rely on them if you want to target hydration loss, dark circles, and puffiness. Not only does it contain multiple forms of hyaluronic acid for instant and long-term hydration, but the formula features niacinamide, antioxidants, adenosine, and vitamin E. These ingredients work synergistically to defend, brighten and soften the skin, while the addition of 24K gold and colloidal gold (the MVPs of the formula) aim to firm and enhance radiance in an instant.
---
Skyn Iceland Eye Gels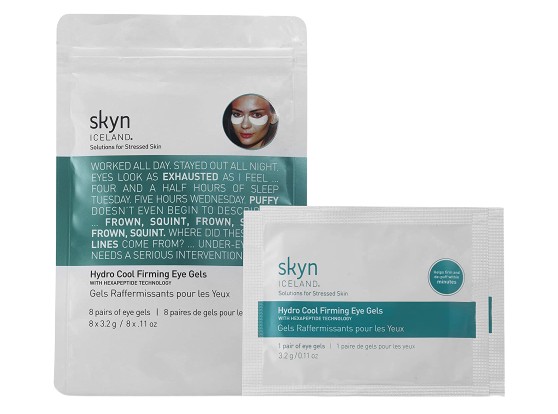 These cooling under-eye patches help de-puff without parabens, silicones, fragrance, and dye — they're 100% vegan, dermatologist-, and ophthalmologist-tested. As one of the best eye patches for wrinkles, they infuse the eye area with highly potent actives and Icelandic glacial water to tone, firm, brighten, and reduce the appearance of puffiness in just 10 minutes. The ingredients worth being mentioned are plant and oil extracts, peptides, ceramides, CoQ10 — no wonder they're so good!
---
Shiseido Benefiance Pure Retinol Eye Mask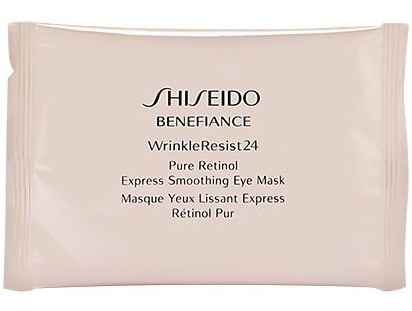 Or you can try Shiseido's eye masks which have as a star ingredient retinol, among other wrinkle fighters, such as squalane, sodium hyaluronate, and vitamin E. They aim to plump the look of wrinkles around the eye area while softening skin in as little as 15 minutes. With each use, skin's texture is refined for eyes that look vibrant and awake. Oh, and you can use them around the mouth too!
---
Elemis Pro-Collagen Hydra-Gel Eye Masks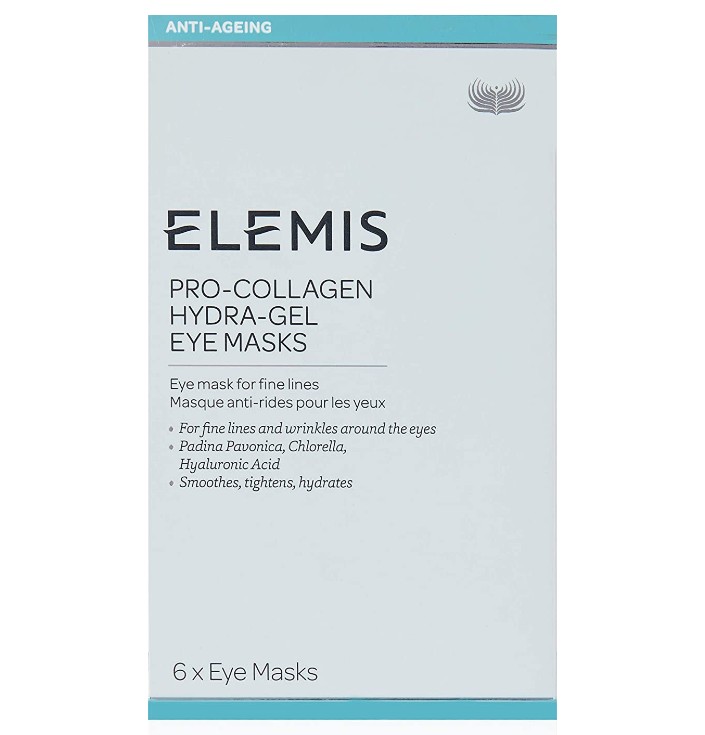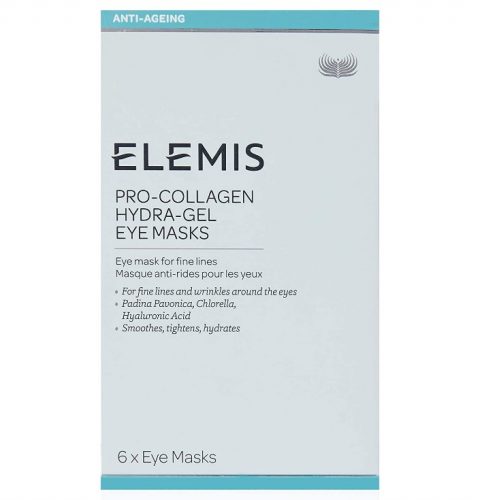 Smooth, tighten, and hydrate your eye area with one of the best eye patches for wrinkles, by Elemis, a pro in the industry. These extra thin and flexible patches are made with mature skin in mind, so they're filled with the most potent anti-aging ingredients. They nourish and hydrate your skin with vitamin B5, sodium hyaluronate plus natural plant extracts and botanical oils, great for even the most sensitive skin types.
---
Wander Beauty Baggage Claim Gold Eye Masks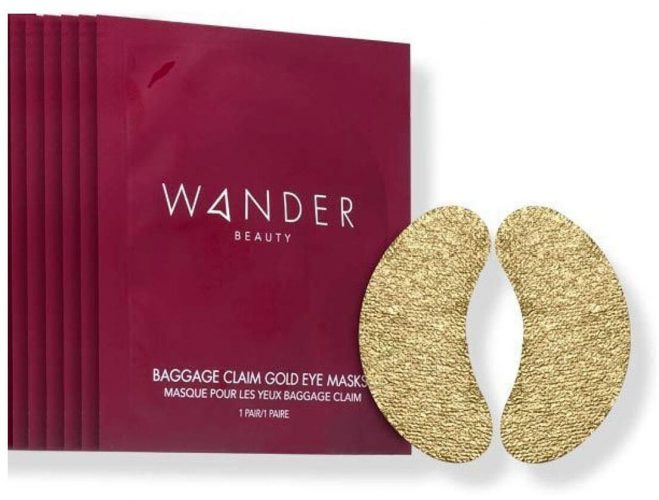 Look rested with these awesome eye patches with gold foil! The hyaluronic acid and peptides hydrate and help diminish crow's feet appearance, while the aloe leaf and jojoba seed oil give cooling, soothing, and calming benefits. In plus, a powerful blend of 17 amino acids helps maintain the skin's hydration, texture, and healthy appearance.
---
Le Gushe Store Under Eye Patches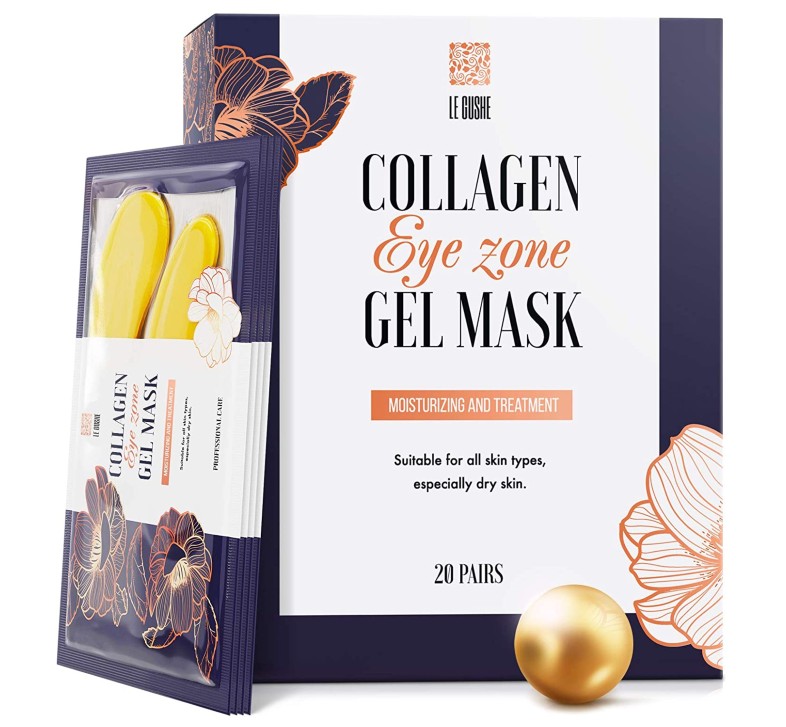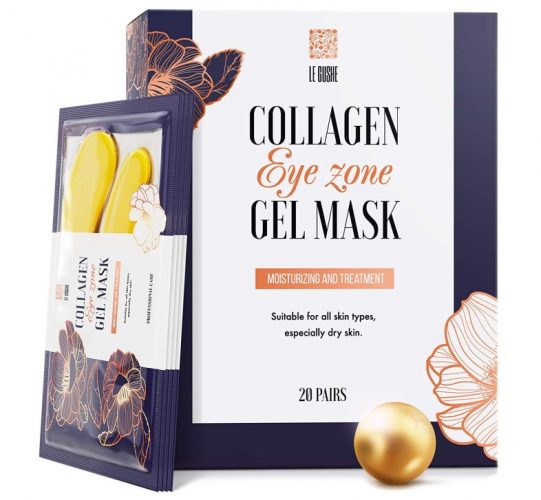 If you need a lot of hydration, these are the best under-eye patches for you. They pack collagen, hyaluronic acid, and oat peptides to give an instant moisturizing effect. The mix of these ingredients with licorice-derived flavonoids and seaweed ensures intensive hydration and visible results for the whole day.
---
Chanel Le Lift Flash Eye Revitalizer Kit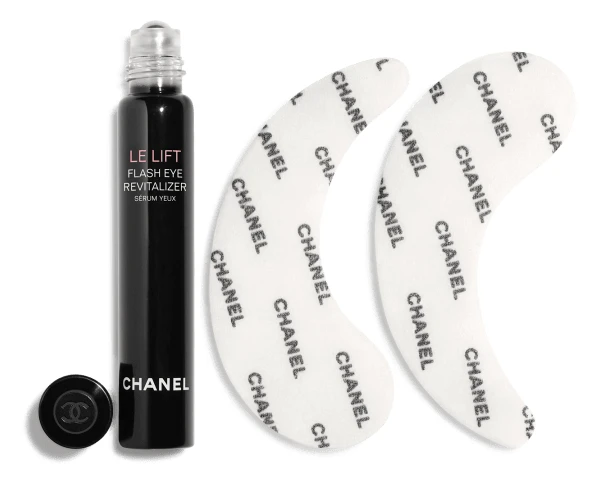 If you feel like splurging on the best eye patches for wrinkles, Chanel has got you covered. The two-step eye care system not only has ten sets of hydrogel patches, but it also gives a serum infused with niacinamide, antioxidants, sodium hyaluronate, adenosine, and vitamin E, to name a few. In other words, this kit is what you need to make your skin appear smoother, more radiant, and softer while dark circles and puffiness are reduced. Yep, it's a bit of an overachiever.
---
Doppeltree Under Eye Patches for Wrinkles
Get 8 hours of sleep in 20 minutes with these under-eye patches that help plump wrinkles look and diminish puffiness. A unique blend of 24K nano gold, collagen, hyaluronic acid, vitamin C, and peptides works to give you firmer, brighter, and smoother skin around the eyes.