If you have spent ten minutes looking for anti-hair loss products, most likely you have found at least one that contains saw palmetto. That's because the hair recovery market is full of shampoos, oils, and serums that contain this wonderful plant extract. In fact, even today, many manufactures benefit from the properties of saw palmetto to craft formulas that work effectively against alopecia. Now you most probably wonder if saw palmetto can actually reduce hair loss, or it's just a myth. And nevertheless, what's the best way to apply saw palmetto for hair growth? Well, guess what? We wondered too, and we got the right answers for you. 
What is saw palmetto?
Saw palmetto, also called Serenoa repens, is a long-lived palm tree that can grow for 500-700 years, where 3 to 7 leaves grow every year. It's natively coming from West Indies and is now growing in the United States, Central, North, and South America. The extract from this plant's berries contains approximately 85-90% fatty acids and sterols and is commonly used in the food, pharmaceutical, medical, and cosmetics industries.
In what forms can I use saw palmetto?
The reap the benefits of saw palmetto's berries extract you can try dietary supplements, tablets, powder capsules, and even whole dried berries. Tablets and capsules are commonly recommended, and the easiest to find. However, most importantly, before taking supplements, is better to consult your doctor about safe dosage amounts. For saw palmetto, experts recommend daily dosages of 160 – 320 milligrams.
Besides, you can try a tea made from dried berries, or you can eat them directly, but that is unlikely to work for hair loss because the active compounds aren't water-soluble.
However, there is another approach of using saw palmetto for hair loss, which proves to deliver transformative results.
Saw palmetto for hair loss
In the treatment of hair loss, shampoos, masks, and rub-in compounds with extract of saw palmetto berries work best. Also, oral supplements with saw palmetto proved to increase the hair density in approximately 83% of cases after six months, with "greatly increased" density described by 26.7% of men and 33.3% of women. The plant is considered anti-androgenic and is often compared with finasteride without side effects.
How saw palmetto combats hair loss?
One of the most frequent causes of hair loss is high levels of dihydrotestosterone (DHT) — a strong and active testosterone derivative.
Research confirms that DHT contributes to the miniaturization of hair follicles, leading to a shortening of follicles' lifespan and production rate. As a result, the hair becomes thinner and shorter, ultimately leading to hair loss. Testosterone is converted into dihydrotestosterone (DHT) with the help of an enzyme called 5-alpha reductase.
That's why you need a natural DHT blocker — like saw palmetto. What saw palmetto extract does against hair loss is reduce the testosterone conversion to DHT by inhibiting 5-alpha-reductase activity, which minimizes the conversion rate. Treatment of alopecia involves reducing DHT's impact on the hair follicles, and besides drugs such as finasteride, products containing saw palmetto extract are a great alternative for this.
Does it really work?
One case study has demonstrated that the treatment of androgenetic alopecia with topical products containing saw palmetto extract increased the average hair count in 50 male patients after 12 weeks.
Similarly, several other studies have shown average hair regrowth using oral and topical saw palmetto products among people who suffer from hair loss and thinning hair. Most of them concluded an improvement in total hair count ranging from 3.4 to 27%, while increased hair density and overall boosted hair quality in up to 83.3% of patients.
Another research compared saw palmetto extract with finasteride, one of the very few treatments officially proven and recognized for treating hair loss, and also a 5-AR inhibitor. The results showed that from 100 men, 38% noted significant new hair count after being treated with saw palmetto, while finasteride has shown to be effective in 68% of cases.
Why should you use saw palmetto?
Most people find saw palmetto more convenient and easy to use thanks to the lack of side effects. The Australasian College of Dermatologists claims in one of their studies that "the topical application of saw palmetto extract could be an alternative treatment in hair loss patients who do not want or cannot tolerate the side-effects of standard medications."
Saw palmetto blocks the DHT conversion, and it holds the potential for treating hair loss in men and women — as proven in studies. So like many other hair growth galvanizers, it may or may not make any difference.
Does saw palmetto work for women?
A specific study tested hair growth supplements containing saw palmetto on three women with various hair loss patterns. They have been given Nutrafol oral supplements. Results have shown improvements in temple area coverage, decreased shedding, and self-reported satisfaction.
---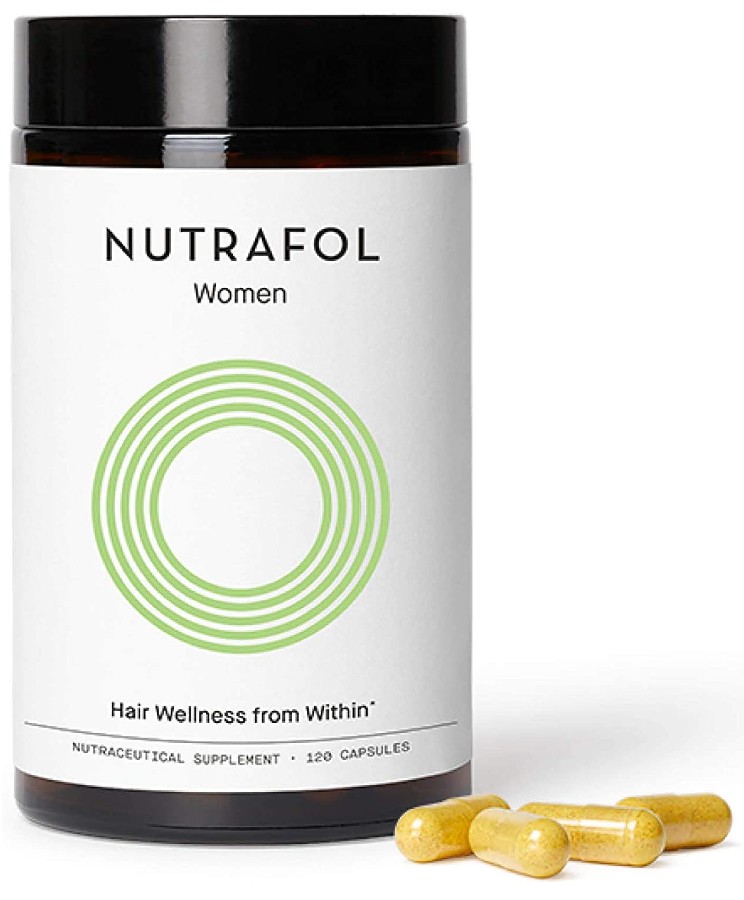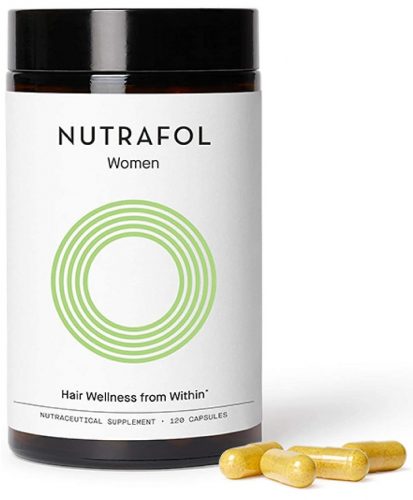 Nutrafol Women Hair Growth Supplement with Saw Palmetto
Trusted by specialists and multiple times award-winner, Nutrafol supplements got what you need to grow healthy and thick hair. Saw palmetto extract, hyaluronic acid, vitamins A, C, D, and black pepper extract, to name a few of the ingredients that'll boost your hair's health after the six months treatment.
---
Side effects
It would be fair to say saw palmetto is generally safe, and side effects are rare, although it's not recommended during pregnancy and breastfeeding or when using contraceptives. In rare cases, side effects such as mild dizziness and headache, nausea, vomiting, constipation, or diarrhea may appear. These situations can be avoided by taking saw palmetto after food.
That's why you should always tell your doctor all of the medications you're taking before starting any treatment or surgery.
Other remedies for hair loss
While minoxidil and finasteride are the only FDA-approved treatments for hair loss, their risks and side effects have inspired researchers to find alternatives for home use. For instance, low-level laser therapy (LLLT) is believed to be one of the most effective ways to stimulate hair growth. You can enjoy the benefits of LLLT by getting a laser hair growth device. Or you can try Capixyl or Redensyl. These are two great ingredients commonly found in hair care products that have the ability to reduce hair loss.