Let's put on our haircare expert hat and talk about saw palmetto, a popular ingredient in supplements targeting the most widespread form of hair loss, androgenic alopecia. What's to blame for this? DHT, a hormone converted from testosterone. When DHT levels are too high, it binds to the hair follicles and causes them to shrink and eventually die. This is where saw palmetto comes to the rescue. It blocks the conversion of DHT and helps to curb its damaging effects on hair follicles. Saw palmetto supplements are often used as a natural alternative to medications like finasteride because they work on the same pathways to create a healthy environment for hair to grow.
Read on to find the best saw palmetto supplements that actually work to combat hair loss and promote healthy-looking hair from the inside out.
What is saw palmetto
Saw palmetto, also known as Serenoa repens, is a tough and hardy palm tree that's native to the West Indies. But what's got the beauty industry buzzing is the extract from its berries, which is chock-full of fatty acids and sterols. This extract is used in all sorts of dietary supplements, including tablets and powder capsules, and it's also a top contender as a key ingredient in topical products like hair growth serums and oils.
How do saw palmetto supplements help reduce hair loss?
Saw palmetto has anti-androgenic properties, which means it can help block the conversion of dihydrotestosterone (DHT), a hormone that shrinks hair follicles and causes hair thinning. As a matter of fact, studies suggest that it can decrease DHT binding capacity to androgen receptors by nearly 50%.[1]
When it comes to actual results, taking saw palmetto supplements for six months has been shown to increase hair density in about 83% of cases, with about 30% of people experiencing "greatly increased" density.[2] Some studies have even compared saw palmetto supplements to finasteride and found them to be just as effective but without side effects.[3]
Side effects and other concerns
Saw palmetto supplements are generally safe to use, with side effects being few and far between. But, as with anything, there are some exceptions. It's not recommended to take saw palmetto during pregnancy and breastfeeding or if you're using contraceptives. Also, saw palmetto supplements may interact with certain medications, including hormone therapy.
While rare, some people might experience mild dizziness, headaches, nausea, or vomiting. These situations can be avoided by taking saw palmetto after meals and not before.
Follow the label instructions and take the saw palmetto as directed. Some saw palmetto supplements may be taken with or without food, while others may be more effective when taken with a meal. If the label instructions do not specify whether to take the supplement with food, it may be a good idea to take it with a meal to help improve absorption and reduce the risk of stomach upset.
Dosage and treatment time
Saw palmetto delivers the best results when taken in doses of 160–320 mg—most studies were performed with 100, 200, and 300 mg.
The truth is, there's no one-size-fits-all answer as to how long you should use them. The effectiveness of saw palmetto supplements can vary depending on a range of factors, including your age, overall health, and the severity of your hair loss. That said, some studies suggest that taking saw palmetto supplements for up to six months may be beneficial for hair growth. However, it's always a good idea to check with your healthcare provider before starting any supplement routine, just to make sure it's safe and effective for you and to find the right dosage for you.
Supplements we recommend
---
Nutrafol Hair Growth Supplement
Recommended by specialists and multiple times award-winner, Nutrafol is the best ally in your battle with thinning hair. The supplements contain saw palmetto extract, hyaluronic acid, vitamins A, C, and D, black pepper extract, biotin, and zinc to give your hair what it needs to grow strong.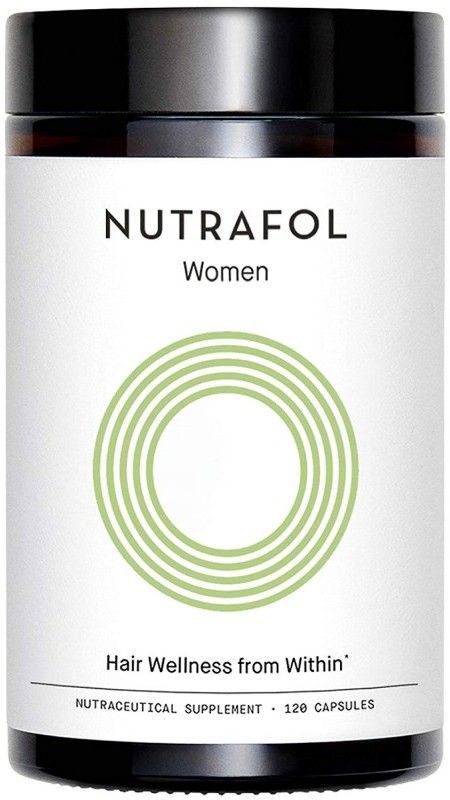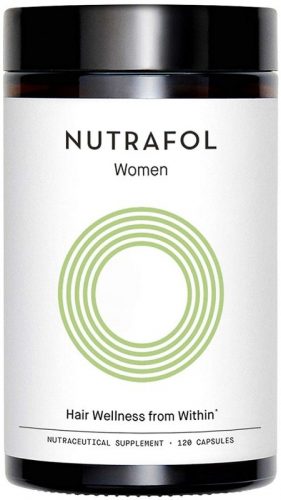 ---
DrFormulas HairOmega DHT Blocker
These supplements are formulated with no less than five natural DHT-blockers: 200 mg of saw palmetto, beta-sitosterol, quercetin, pumpkin seed, and pygeum, working to strengthen hair and promote its natural growth. They also provide essential nutrients for hair, including biotin, vitamins A, C, B, iodine, copper, zinc, silica, and selenium.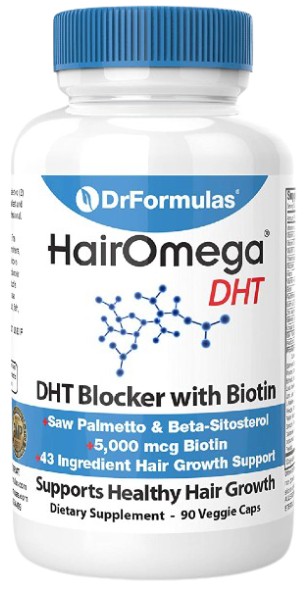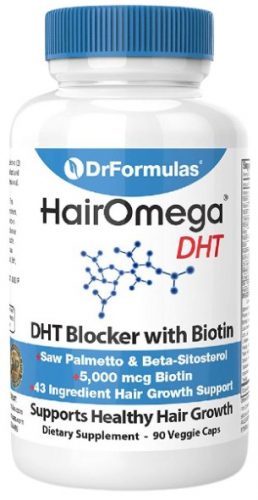 ---
Natures Craft Saw Palmetto Capsules
With a whopping 500mg of saw palmetto extract per capsule, this supplement packs a punch. Although it may exceed the recommended daily dose, just one capsule per day could be enough to help reduce hair loss for good without crossing over into the warning zone.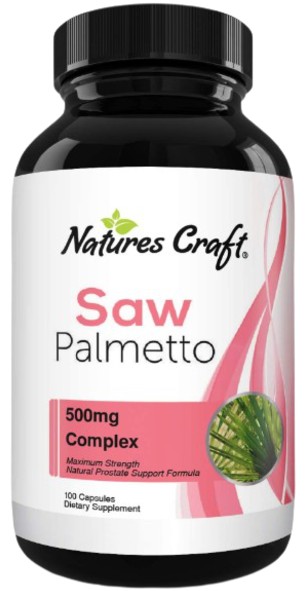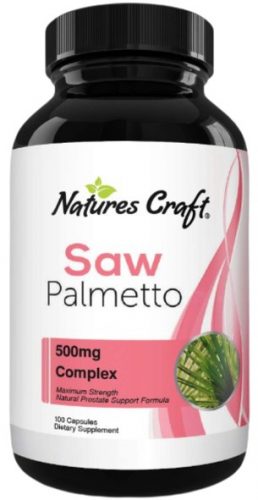 ---
Nature's Way Saw Palmetto Berries
With 585mg of pure saw palmetto berry in each serving, these supplements are packed with anti-androgenic properties that help to combat the leading cause of hair loss. What's more, they are gluten-free, vegan, and free of common allergens like soy and dairy, making them a safe and convenient option for anyone with dietary restrictions. Plus, with a six-month supply per bottle, you can enjoy the benefits of saw palmetto for the long term without the need for constant reordering.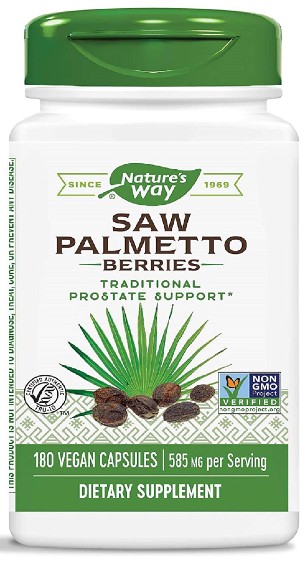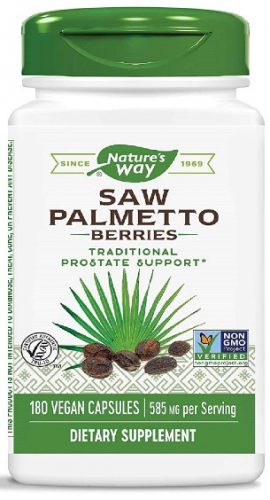 ---
The bottom line
Saw palmetto may hold promise as a treatment for hair loss, but the research is still limited and conflicting. If you're looking to try saw palmetto supplements, remember that they're not FDA-regulated like prescription drugs, so do your research and only buy from reputable brands that are transparent about their sources of ingredients and manufacturing processes. Ultimately, to give your hair the best chance at staying healthy, prioritize a balanced diet and an overall healthy lifestyle.