Gone are the days when foundation was your only ticket to a flawless complexion. Nowadays, there's a new breed of products that can both conceal and treat, all while feeling weightless on your skin. Meet CC creams. The "CC" stands for "color correcting," which means these creams are packed with pigments to even out your skin tone. But unlike traditional foundations, CC creams have a silky texture that feels more like a hydrating lotion and are infused with skin-loving ingredients to provide nourishment and care. In other words, CC creams are where makeup and skincare merge into one. With their powerful blend of coverage and treatment, they offer the best of both worlds.
Especially at maturity, most people dodge the use of foundation to hide imperfections and swap it for a CC cream that not only covers but infuses skin with skincare benefits. The best CC creams for mature skin are multitaskers that aim to cover flawlessly without settling into fine lines while plumping wrinkles and shielding skin against oxidative stress and UV damage with antioxidants and SPF. And they're all here!
What should you look for in a CC cream when you have mature skin?
The ideal CC cream for mature skin should have a feathery texture that won't feel heavy, nor settle into fine lines and wrinkles. Equally important for mature complexions, the CC cream should moisturize and cover without looking cakey. You also need a formula filled with gentle ingredients that are free of harsh synthetic fragrances and drying alcohol. Look out for antioxidants, hydrators, skin replenishers, and moisture sealers. Yes, I mean all those skin guardians we keep praising, like vitamin C, hyaluronic acid, squalane, ceramides, peptides, you name it.
How we choose the products
We carefully selected the products by considering various key factors. Firstly, we focused on CC creams specifically formulated for aging complexions, targeting concerns like dryness, fine lines, wrinkles, and uneven tone. We prioritized CC creams with hydrating ingredients to provide moisture and plumpness for mature skin needs.
Additionally, to ensure inclusivity, we curated a range of shades to cater to different skin tones. The selected CC creams also offer a variety of textures, including lightweight and creamy formulas. Through extensive research and evaluation, we handpicked these products to address mature skin and provide a seamless application and natural-looking finish.
Now check out the best CC creams for mature skin.
---
Clinique Moisture Surge CC Cream Hydrating Colour Corrector
Although this CC cream is more focused on skincare benefits rather than coverage, it still effectively hides imperfections without appearing cakey. As the name suggests, the CC cream addresses those who lack hydration, packing some of the best skin quenchers, such as squalane, trehalose, aloe water, and sodium hyaluronate. Plus, it protects the skin from sunbeams with SPF 30. Yep, it does it all, from moisturizing, perfecting, and protecting—no wonder takes the first spot on the list.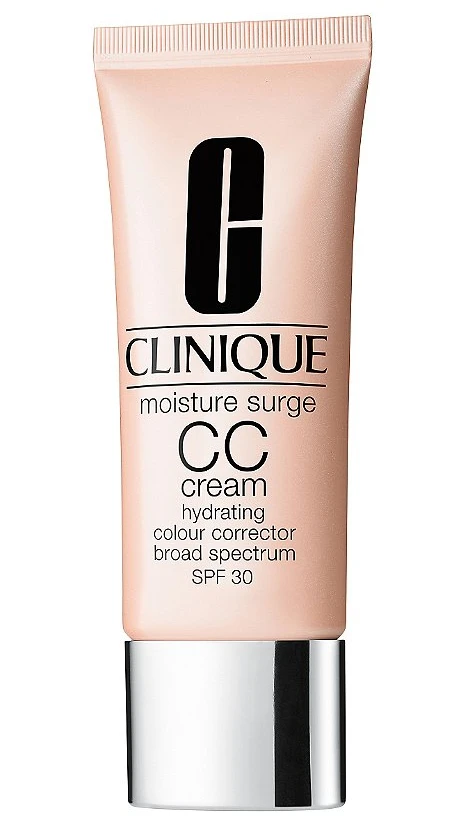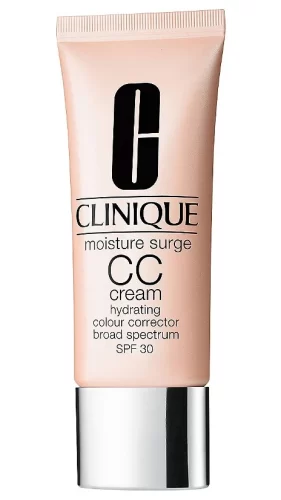 ---
Juice Beauty Stem Cellular CC Cream
Mature skin deserves only the gentlest, organic ingredients, and that's precisely what Juice Beauty Stem Cellular CC Cream offers. This CC cream is specially formulated with aging skin in mind, featuring antioxidants and botanical oils to protect, moisturize and nourish. The natural mineral pigments provide instant coverage for an even skin tone, while SPF 30 from zinc oxide protects against sun damage. It's probably the best option out there if you want a toxic-free formula that reduces the signs of aging while protecting and camouflaging.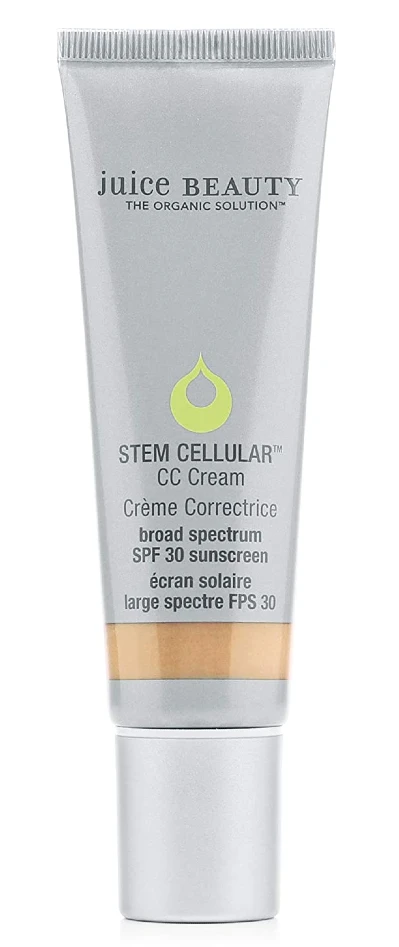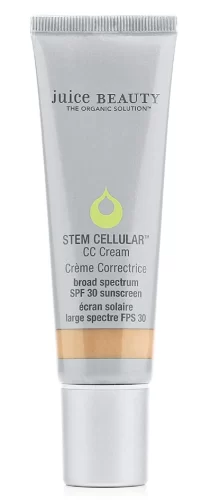 ---
PÜR 4-in-1 Tinted Moisturizer
Meet our favorite pick: A multi-use product that acts like a moisturizer, primer, foundation, and SPF and has a non-toxic formula that cares for mature skin. You'll find hyaluronic acid, vitamin C, and shea butter among the ingredients, so expect a healthy-looking complexion even after taking it off. And it comes in 16 shades, which is impressive for a tinted moisturizer.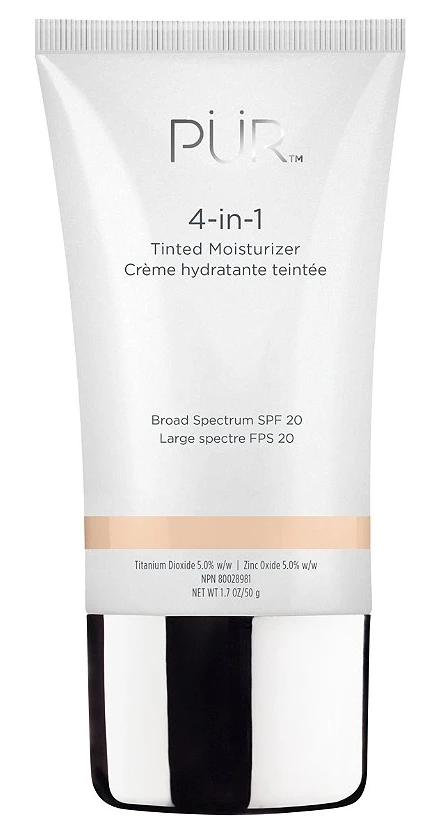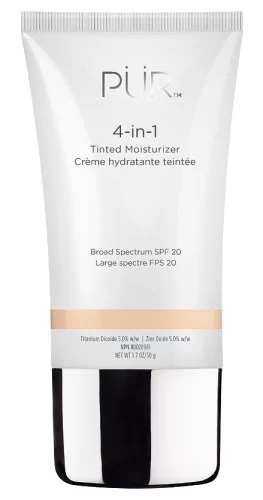 ---
Chanel CC Cream Super Active Complete Correction SPF 50
If you're after a little bit of luxury, this offering from Chanel is for you. It does everything you could ask for in the best CC cream for mature skin: it corrects, protects, evens, moisturizes, and illuminates, leaving you with a flawless, radiant complexion. The ingredients in this cream are equally impressive, including two types of hyaluronic acid, amino acids, and minerals that provide SPF 50 against harmful sun rays.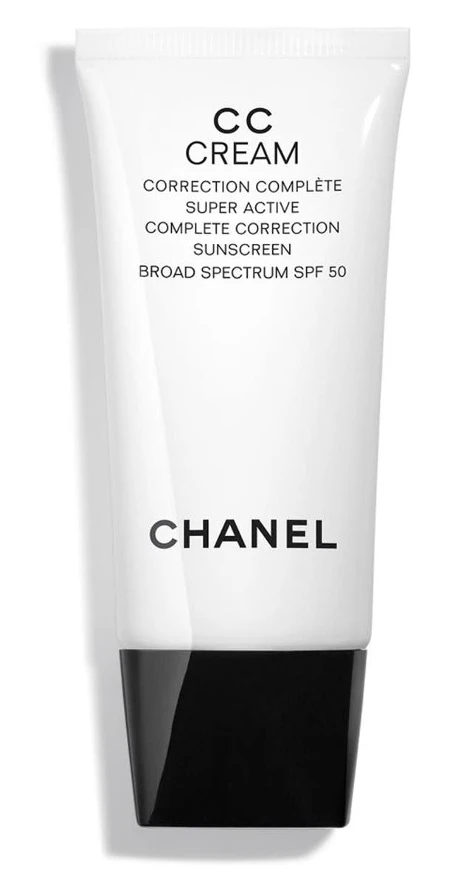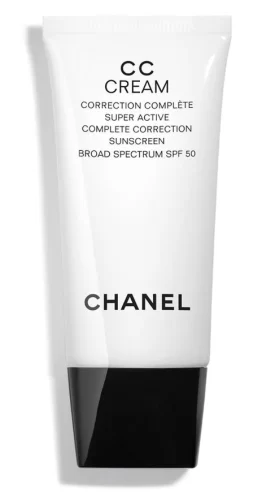 ---
IT Cosmetics Your Skin But Better CC+ Cream
This super-popular formula is here to save the day color correcting like a foundation and moisturizing like a cream. It's made with snail secretion and peptides which says more than enough about its anti-aging benefits. It doesn't skimp on coverage, either. Layer it on the skin and notice how scars, wrinkles, dark spots, and dark circles disappear under a veil of perfection, showing a flawlessly even tone and coverage that never settles into fine lines.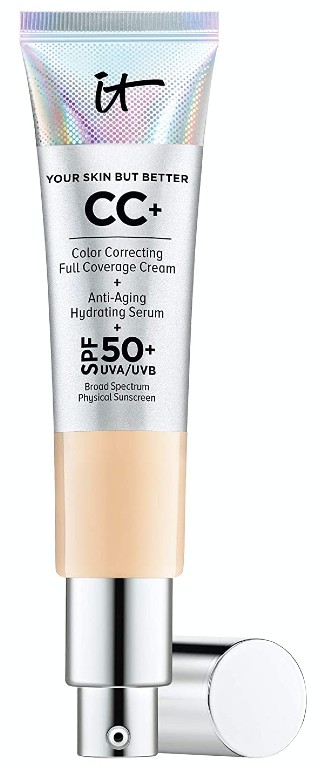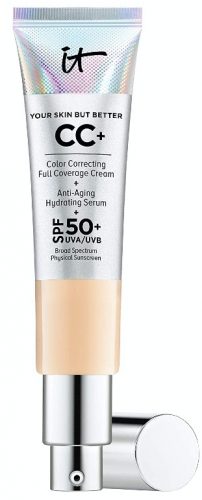 ---
Andalou Sensitive 1000 Roses CC Cream
Sensitive skin? This is the best CC cream for you. It's chock-full of naturally-derived soothing actives like aloe leaf juice and botanical oils that hydrate and trap moisture. More to the point, in addition to sheer and flexible coverage, this CC cream leaves an intensely glowy finish that looks radiant but natural on the complexion. And it provides mineral SPF 30, too. One major downside of this product is the extremely limited number of shades available—just two, to be exact!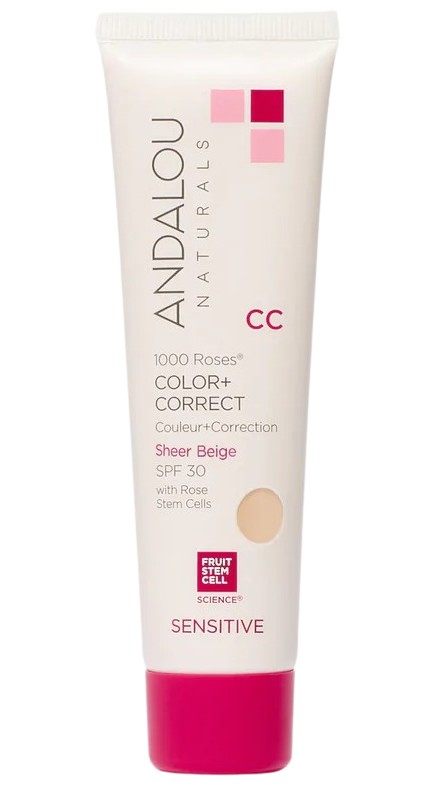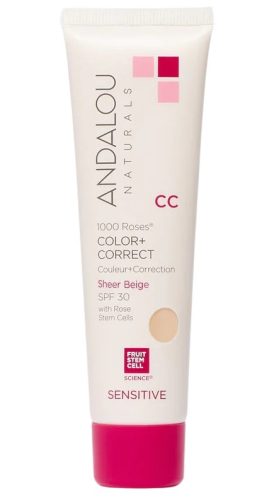 ---
Honest Beauty CCC Clean Corrective
This CC cream offers a one-step solution for mineral SPF, skincare, and makeup. With just one layer, it can effectively blur discolorations and fine lines without settling into creases, and the sheer formula can easily be built up for more coverage if desired. We love that it contains jojoba esters and flower wax, which not only makes it easy to spread but softens and nourishes the skin, as well.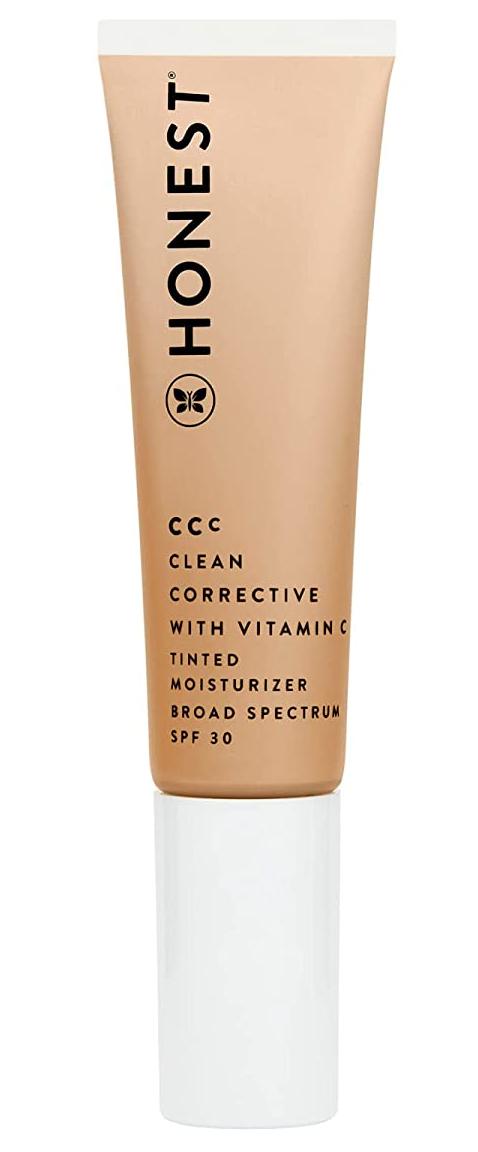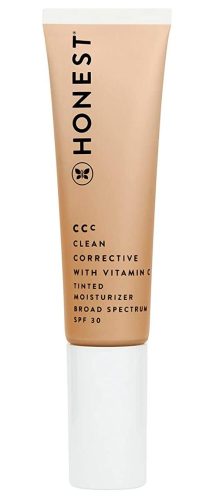 ---
Read next: The Best Face Exfoliators for Mature Skin to Reduce Aging Signs