Gone are days when the foundation was the only way to achieve that infallible look. Now we've got creams infused with pigments and skincare to do both: conceal and treat. Case on point: CC creams. For starters, CC stands for color correcting, meaning the product aims to improve skin tone by providing a dose of pigments. Yet, unlike foundations, CC creams have a lightweight texture (cream-like) and are infused with skin-loving ingredients to care for the skin. It's where makeup meets skincare.
Especially at maturity, most people dodge the use of foundation to hide imperfections and swap it for a CC cream that not only covers but infuses skin with myriad benefits. The best CC creams for mature skin are multitaskers that aim to cover flawlessly without settling into fine lines while plumping wrinkles and shielding skin against oxidative stress and UV damage with antioxidants and SPF. And they're all here!
What should the best CC creams for mature skin contain?
The ideal CC cream for mature skin should, first of all, have a feathery texture that won't ever feel heavy, nor settle into fine lines and wrinkles. Equally important, the best CC cream for mature skin should cover well enough but without the cakey finish. At the same time, a good CC cream for aging skin should be filled with gentle ingredients, skipping harsh synthetic fragrances and drying alcohol, but focus on antioxidants, hydrators, skin replenishers, and moisture trappers. Yes, I mean all those skin guardians we keep praising, like vitamin C, hyaluronic acid, squalane, ceramides, peptides, you name it.
What is the best CC creams for mature skin?
In the quest for flawless skin, keep the best CC creams for mature skin listed here on your radar.
---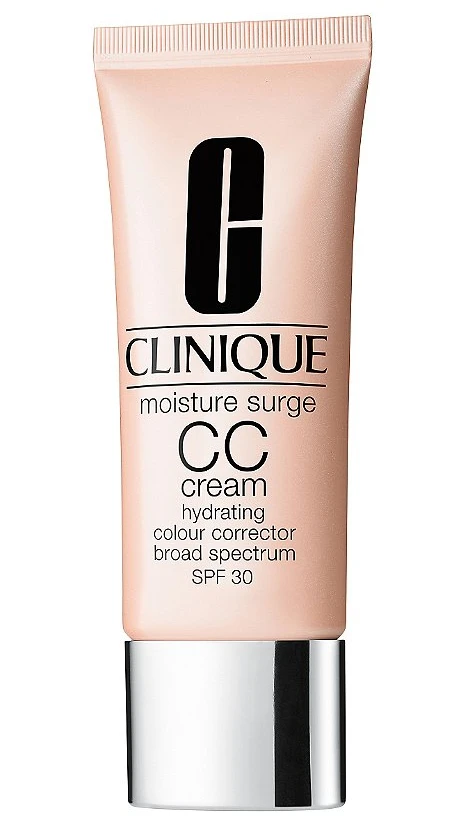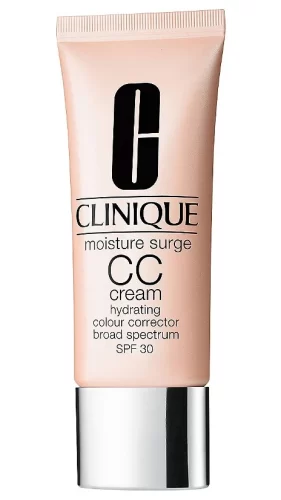 Clinique Moisture Surge CC Cream Hydrating Colour Corrector
Even if this CC cream is more like skincare than covering, it still does a good job hiding imperfections without the cakey look. As the name suggests, the CC cream addresses those who lack hydration, packing some of the best skin quenchers, such as squalane, trehalose, aloe water, glycerin, and sodium hyaluronate. Plus, it shields the skin against sunbeams with SPF 30. Yep, it does it all from moisturizing, perfecting, and protecting — no wonder takes the first spot in the best CC creams for mature skin.
---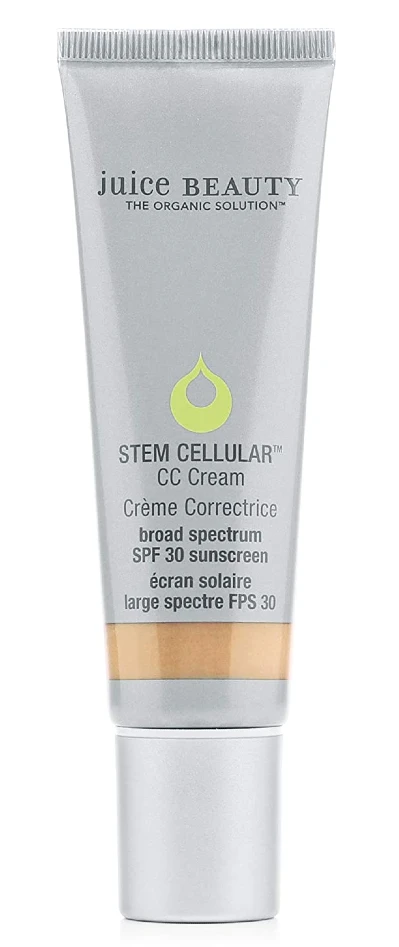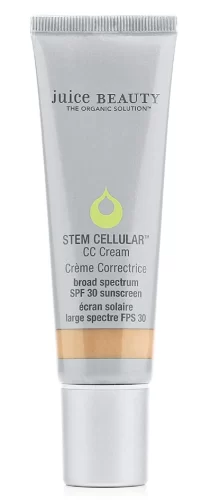 Juice Beauty Stem Cellular CC Cream
Mature skin always craves gentle, organic ingredients, like the ones included in Juice Beauty Stem Cellular CC Cream, which was made with aging skin in mind. As such, the formula is chocked full of antioxidants, sodium hyaluronate, botanical oils, and vitamins C and E. The pigments that assure an even tone in an instant come from natural minerals, while zinc oxide ensures SPF 30. The best CC cream for mature skin that's made with organic ingredients that reduce the look of aging signs while creating radiant skin with seven true-to-skin shades.
---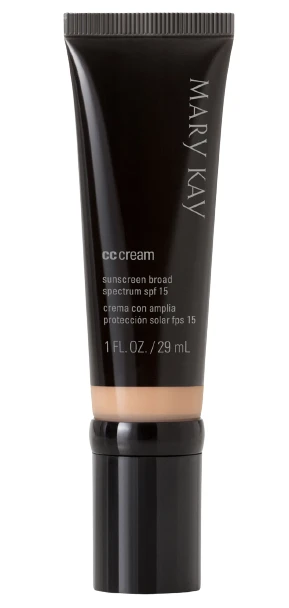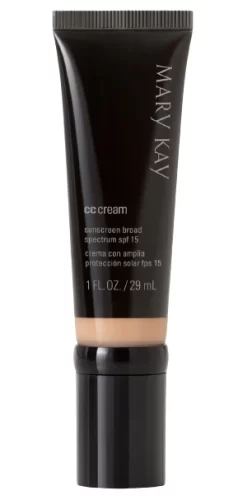 Mary Kay CC Cream
If you want to look like wearing nothing at all yet have an even tone, hydrated skin, and a naturally radiant look, Mary Kay CC Cream is your best bet. Not only does it instantly brighten skin and assure a seamless, natural finish. But it shots into the skin incredible benefits from antioxidants, niacinamide, adenosine, and vitamin E, all known to spoil mature skin with their protective, softening, and brightening abilities.
---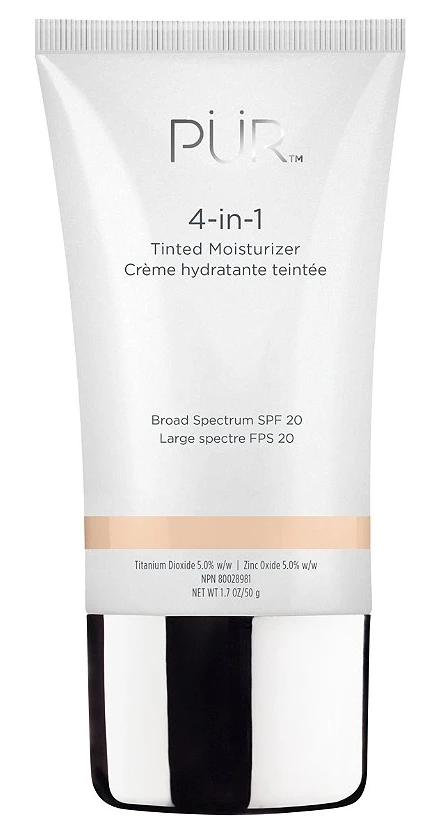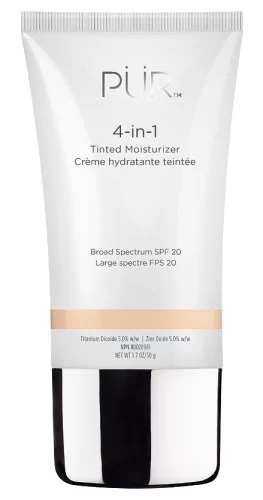 PÜR 4-in-1 Tinted Moisturizer Broad Spectrum SPF 20
For those looking for the best natural CC cream for mature skin that also has lots of shades, you just found it. Wanting a moisturizer, primer, foundation, and SPF in one? Help yourself. This CC cream has all it takes to correct, protect and improve while defending the skin against sun damage thanks to natural minerals, titanium dioxide, and zinc oxide. Plus, it packs some of the most potent anti-agers, such as shea butter, vitamin E, lactic acid, retinyl palmitate, retinol, ceramides, and hyaluronic acid.
---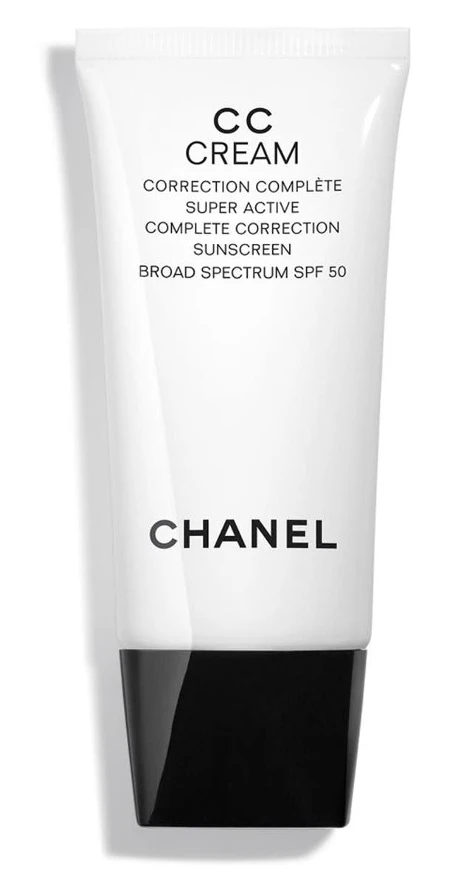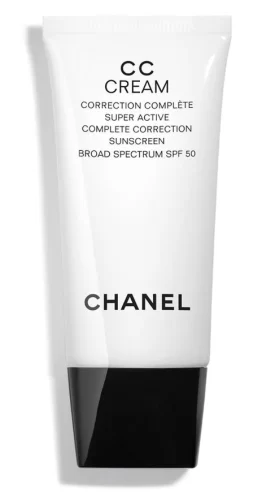 Chanel CC Cream Super Active Complete Correction SPF 50
For those who want something from the posh beauty counter, there's Chanel CC Cream, or how I like to call it, the do it all. Because literally, it does everything you can ask from the best CC cream for mature skin from correcting, protecting, evening, moisturizing, and illuminating. The ingredients worth mentioning are glycerin, dimethicone, two molecular weights of hyaluronic acid and amino acids, plus minerals and octinoxate that act like sunscreen with SPF 50. And it's available in seven true-to-skin shades.
---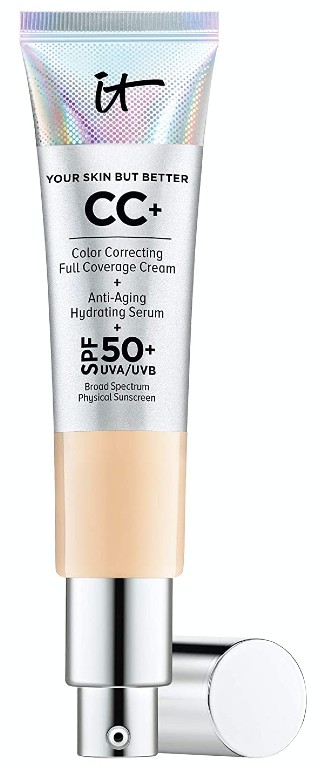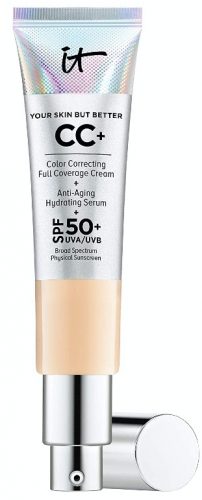 IT Cosmetics Your Skin But Better CC+ Cream
Mature skin needs hydration, and this CC cream provides that and some more. It's made with snail secretion, vitamin E, botanical oils, peptides, and hyaluronic acid, which says more than enough about its hydration-boosting and moisture trapping abilities. Layer it on the skin and notice how scars, wrinkles, dark spots, and dark circles disappear under a veil of perfection, showing a flawlessly even tone and coverage that never settles into fine lines.
---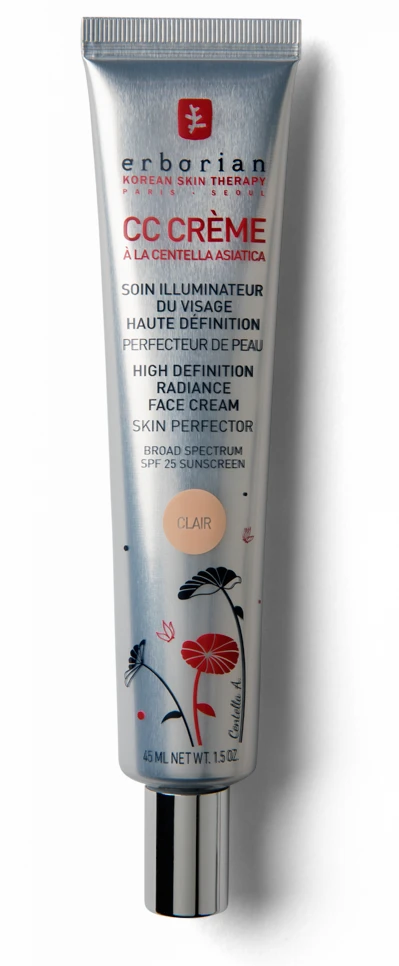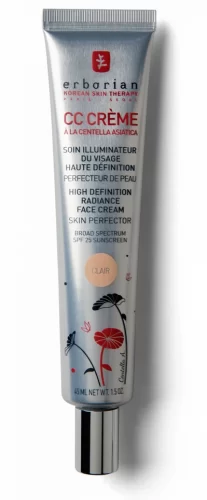 Erborian CC Crème
Whether you've got easily reactive skin or you're into clean formulas, Erborian CC Crème has got your back. Enriched with gentle ingredients, such as Centella asiatica and honey, it nourishes skin while evens out skin tone and blurs imperfections with light, natural coverage. We love it also because it provides SPF 25 to keep skin defended against harmful UV rays.