With the vague FDA regulation on what organic and natural makeup exactly mean, it's easy to get deceived when it comes to choosing a brand to commit to. Rest assured, I've made this article to line up all the best organic and natural makeup brands that deliver what they promise: clean formulas without compromising results.
How to choose the best natural and organic makeup brands?
While the term "organic" is fairly regulated, the same cannot be said for "natural." Organic means a product is made with at least 95% ingredients that are farmed without pesticides or chemicals. Natural, on the other hand, means a product is made mostly from natural ingredients like botanical extracts (but not necessarily organic) and does not contain synthetic ingredients. The thing with the term "natural," however, is that it isn't regulated at all, meaning brands can use it no matter the percentage of natural ingredients in their products.
The good news is that you can find genuine brands by looking after ECOCERT or COSMOS Natural seals—standards that only allow up to 5% synthetic ingredients. Also, Sephora adopted the organic makeup vibe and, in 2018, launched its Clean at Sephora category that only lists brands that meet their criteria as clean makeup.
You can also look over the hazard rating score given by EWG's research. Basically, it relates the ingredients in particular products with government and academic research on how dangerous they are for the skin. While the hazardous score ranges from 1 to 10, most natural and organic products get a maximum hazardous score of 4, meaning they are clean and not harmful to the skin.
Rest assured, you don't have to do any research. We already did it and found the best natural and organic makeup brands you can trust.
1. Juice Beauty
Price range: $10-$100
Hazardous Score: 1-4
Leaping Bunny-certified
Juice Beauty is committed to creating organic makeup with skincare benefits without compromising efficacy. In 2005, Karen Behnke, founder of Juice Beauty, had one goal: to create high-end organic formulas that perform better than conventional products. And she managed it big. These days, Juice Beauty products are sold everywhere, and the brand escalated to fame through celebs' favorite mentions and awards. The California-based team works with natural pigments, vitamins, and antioxidant-rich organic juices, and most of the ingredients they're using are USDA-certified.
Stem Cellular CC Cream with Zinc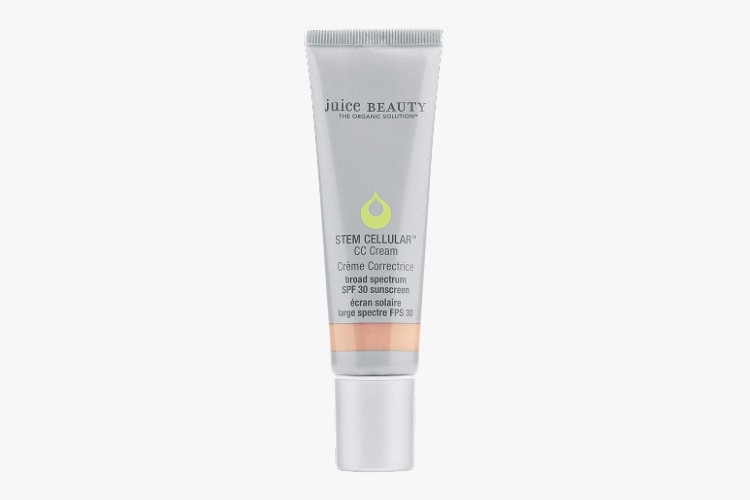 Phyto-Pigments Perfecting Concealer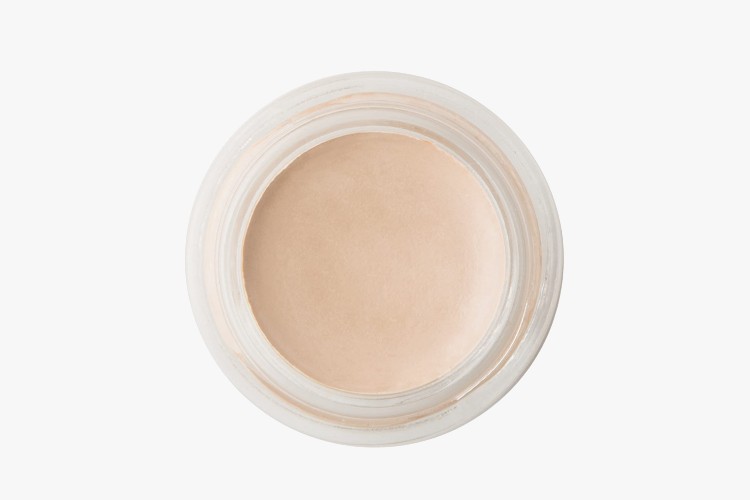 2. bareMinerals
Price Range: $15-$76
Hazardous Score: 1-3
PETA-certified
The American company, founded by Leslie Blodgett in '94, was the world's first mineral makeup line, and today, it still is one of the most popular natural beauty brands. Every product in bareMinerals' collections, including Original and Mineralist, is consciously made with minerals and plant extracts that are good for the skin and the planet, plus, they're free of parabens, triclosan, mineral oil, and coal tar. In 2010, Tokyo-based cosmetics company Shiseido purchased bareMinerals, and now its cosmetic line is often used on catwalks during the trendiest fashion weeks. With an impressive line of products, bareMinerals represents a pioneer of natural makeup, the reason it's a cult favorite around the globe.
Complexion Rescue Hydrating Gel Cream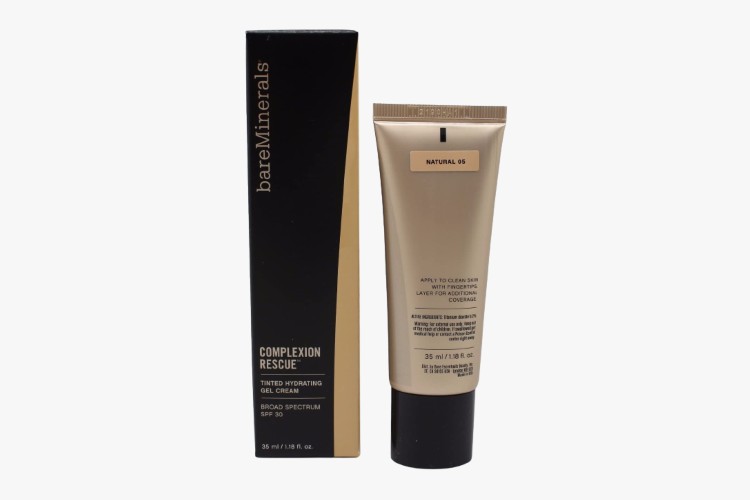 Prime Time Foundation Primer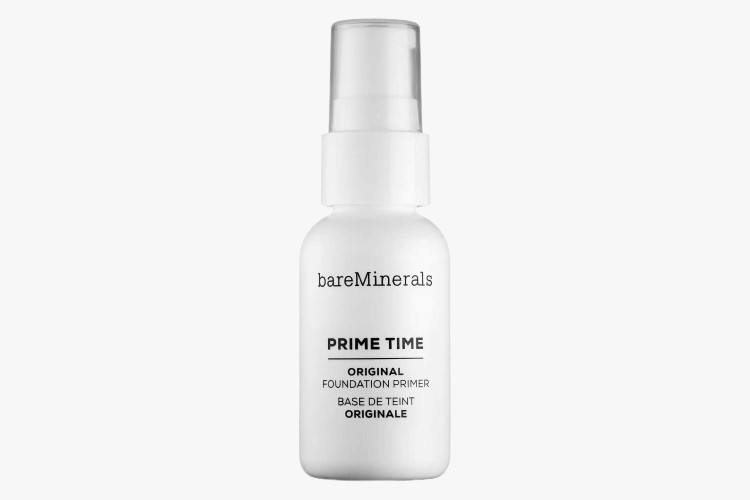 Bare Escentuals Gen Nude Eyeshadow Palette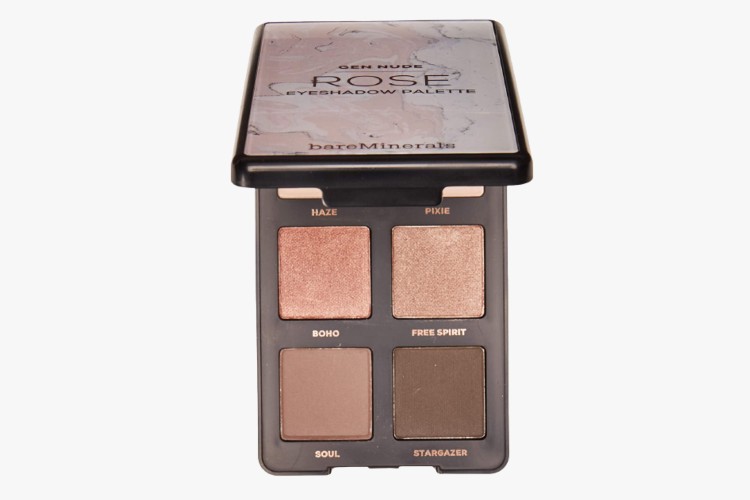 Original Loose Powder Foundation
3. Jane Iredale
Price Range: $16-$83
Hazardous Score: 1-2
PETA-certified
Leaping Bunny-certified
Organic ingredients meet high-end beauty with quality makeup formulas at Jane Iredale. The brand started its activity in 1994 with one product (Amazing Base—still a star in the line) that was more than enough to win makeup lovers' hearts. Today, Jane Iredale is an established voice in natural beauty, with a vast range of skin-loving makeup products. Since one of the brands' philosophies is the commitment to the community, they support organizations that help animals, women, the Berkshires, and the environment — congrats!
Glow Time Full Coverage Mineral BB Cream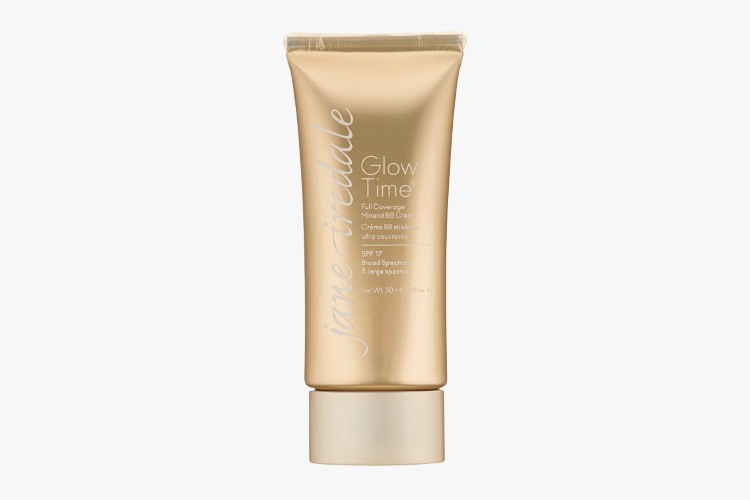 PurePressed Base Mineral Foundation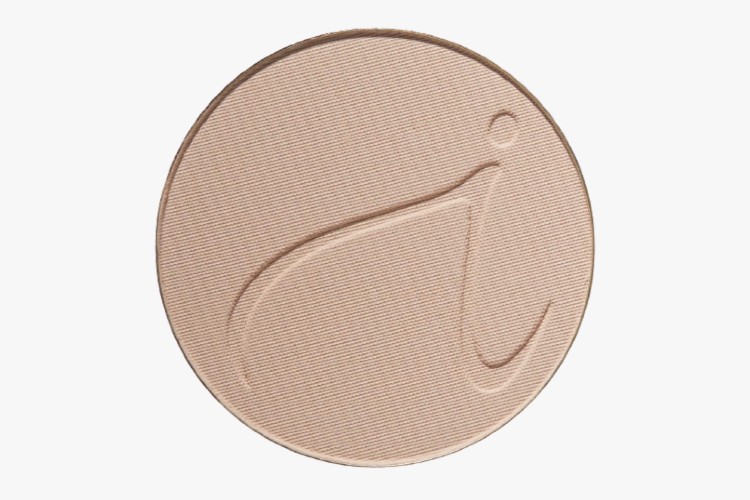 4. RMS Beauty
Price Range: $22-$150
Hazardous Score: 1-3
Rose-Marie Swift, founder of RMS Beauty traveled the world as a makeup artist for many years. But one day, she started to experience some health issues, and after a few advanced lab tests, doctors figured it was the chemicals in her makeup that caused her insomnia, panic attacks, and a weak immune system. That's how the idea of an organic makeup brand with 100% chemical-free products and unprocessed ingredients was born. All RMS products are made with raw, food-grade, and organic ingredients, and they have healing, rejuvenating, and repairing abilities — besides delivering bold colors and makeup that stays put.
'Un' Cover-up Natural Concealer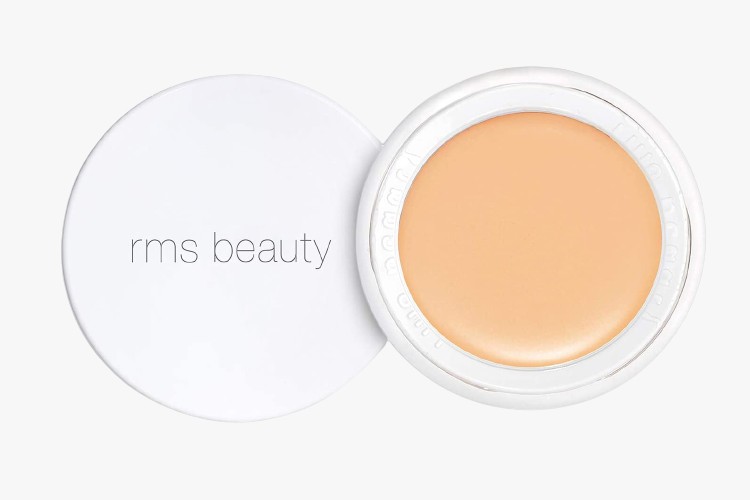 Signature Set Organic Makeup Palette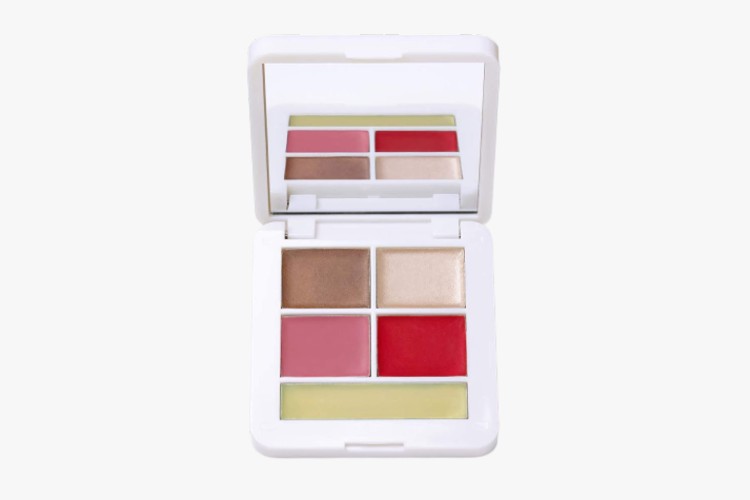 5. Well People
Price Range: $15-$40
Hazardous Score: EWG Verified (<1)
Leaping Bunny-certified
In 2008 an uncompromising trio—an elite makeup artist teams up with a dermatologist and an eco-entrepreneur created Well People. The natural beauty brand is explicitly designed for the modern, savvy woman who demands authenticity, simplicity, and pure quality but is not willing to compromise on convenience and performance when it comes to makeup. Cosmetics made by Well People contain premium natural ingredients that feature superior performance without any potentially toxic chemicals, preservatives, or petroleum ingredients. You'll find anything you want, from clean foundations, and blushes, to clean eyeliners, and organic lipsticks.
Bio Brightener Natural Powder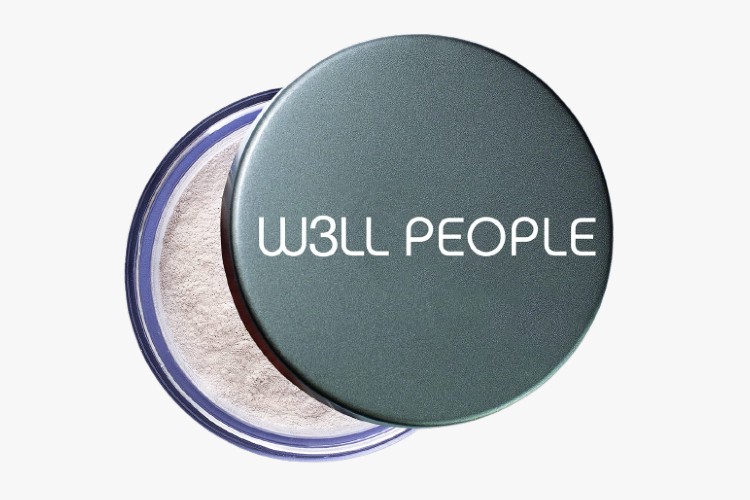 Expressionist Volumizing Mascara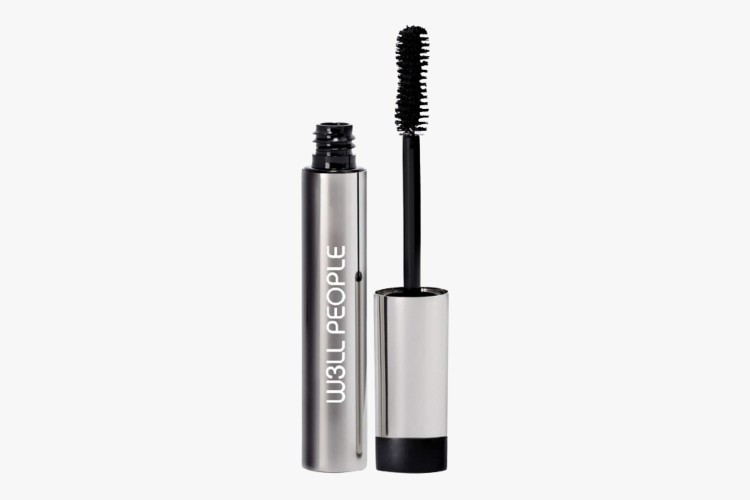 6. Ilia Beauty
Price Range: $17-$71
Hazardous Score: 1-3
Leaping Bunny-certified
Everything started with one lipstick in 2011, and today, Ilia Beauty provides an entire line of natural and organic makeup products that combine high color performance and nourishing properties in each product. Carving out a new path in beauty, Ilia Beauty is balancing safety with performance, reflecting in a clean makeup brand that's the first choice for those in the know. All products are filled with up to 85% bioactive ingredients, made from nutritional elements that moisturize and restore the skin's health while being gentle. Ilia Beauty gets the most credit for its foundations and mascaras, popular award-winning products.
Limitless Lash Natural Mascara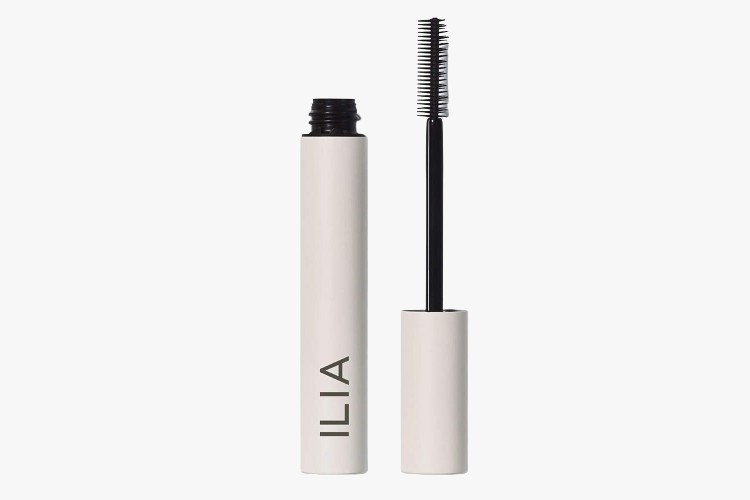 Organic Multi-Stick for Lips + Cheeks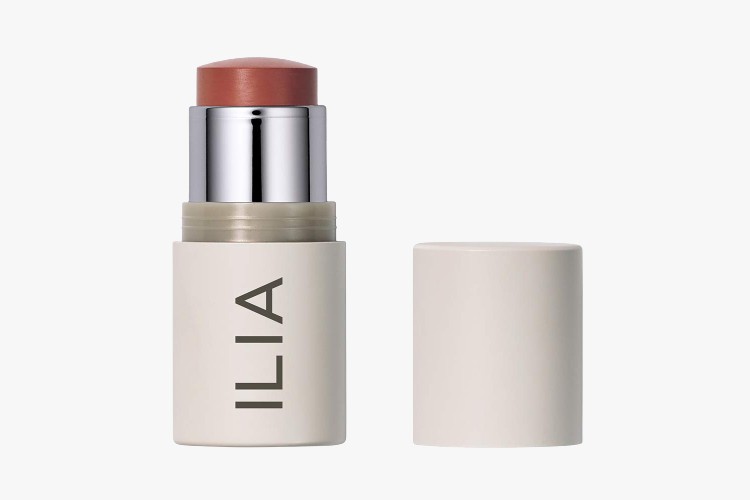 7. 100% Pure
Price Range: $9-$58
Hazardous Score: 1-3
Leaping Bunny-certified
100% Pure is a US-based thriving organic makeup brand that uses naturally occurring ingredients, being a truly natural line of makeup made only with clean and pure actives and free of toxic, harsh chemicals. Now, most of its products are award-winners by important players, like Allure, SELF, and CEW, transforming into a cult-favorite brand that is definitely worth your trust. All formulas are made of plants, minerals, and marine vegetation, with strict creation processes, such as fermentation, distillation, and cold processing. The company operates on 8 acres with solar-powered headquarters in San Jose, California, called 'Purity Park.'
Organic Powder Blush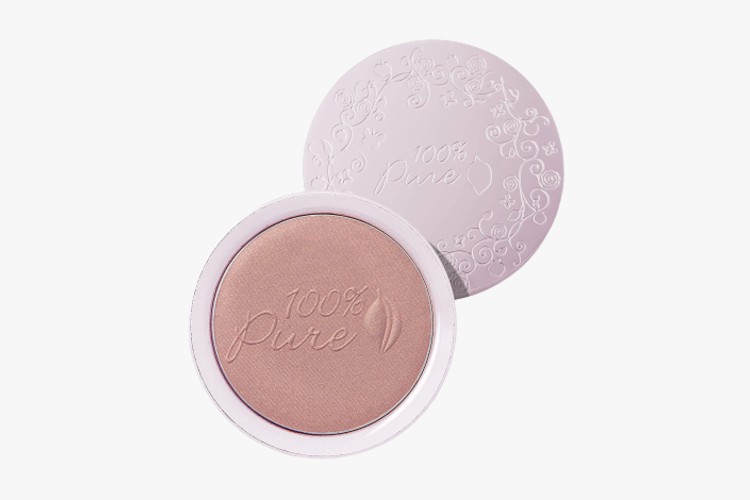 Long Last Liquid Eye Liner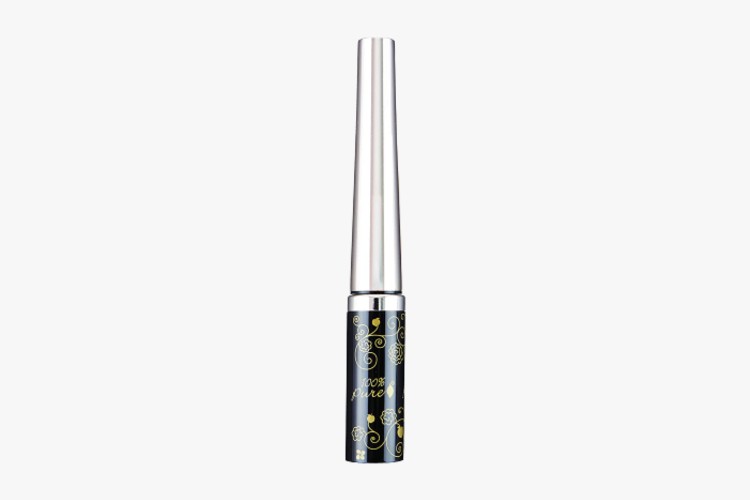 8. Vapour Beauty
Price Range: $20-$62
Hazardous Score: 1-2
Leaping Bunny-certified
Krysia Boinis and Kristine Keheley had in mind high-performance, natural makeup made from minimally processed, and organic food-grade ingredients when they created Vapour Beauty. Award-winning and cult-worthy, Vapour pleasures us with light-as-air textures and products that cover all your needs for healthy (and long-lasting!) makeup. The plant-powered formulas not only enhance but nurture the skin with each product.
Atmosphere Luminous Foundation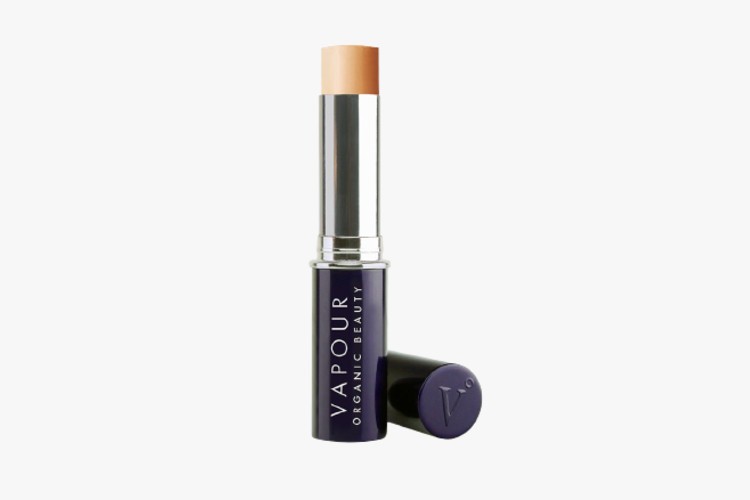 Organic Pressed Perfecting Powder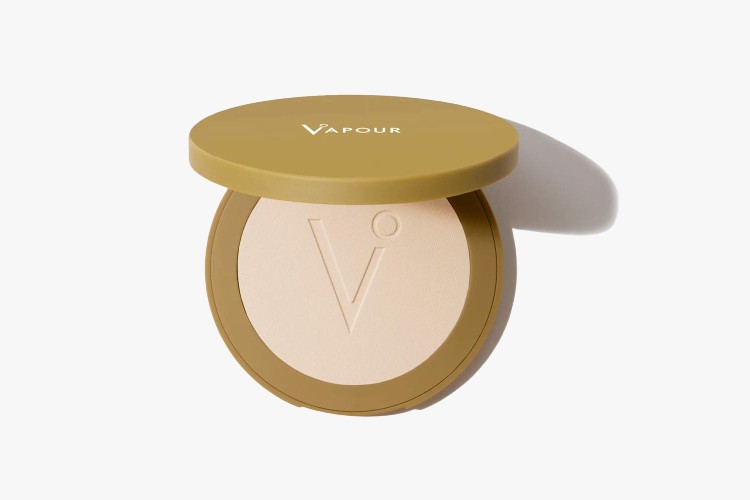 9. Alima Pure
Price range: $18-$64
Hazardous Score: 1-4
Leaping Bunny and PETA-certified
Alima Pure is an urban, modern, and minimalist brand for the conscious yet demanding woman who wants only top-tier products but clean. The brand promises maximum impact with minimal ingredients, aiming to provide wow results with no harmful ingredients involved. With a comprehensive line of more than 250 products, Alima Pure covers each skin type and tone. We love that most Alima Pure products feature refillable compacts with magnetic pans that can be easily replaced when a product runs out without the need to purchase another pan.
Highlighter – Loose Mineral Powder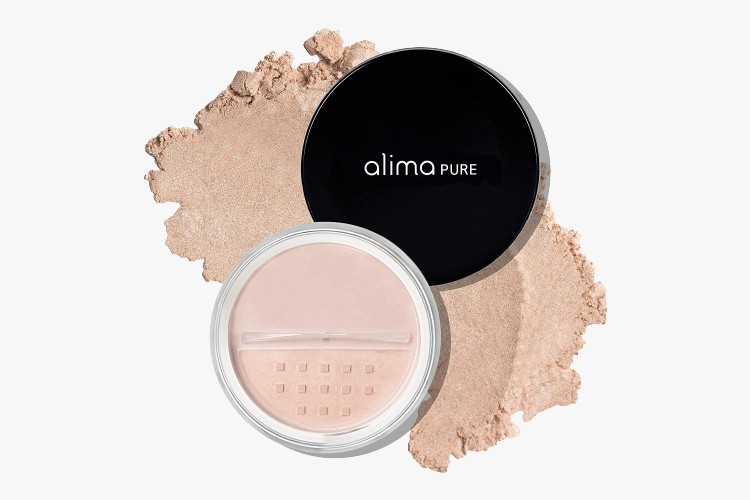 Natural Lipstick with Avocado Oil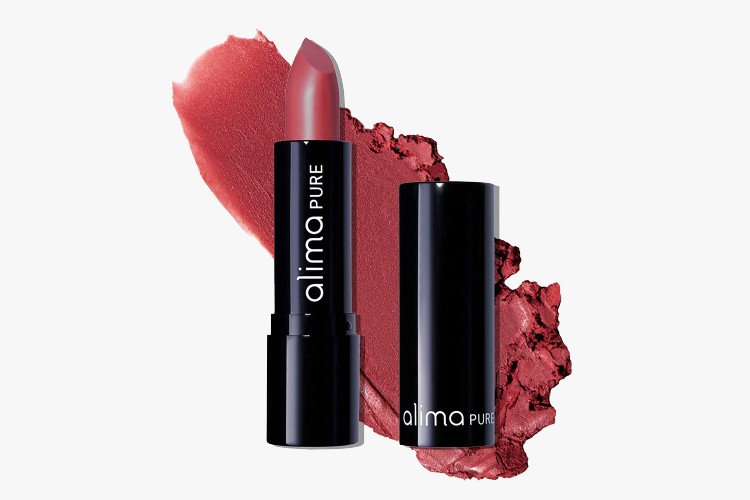 10. Au Naturale
Price range: $15-$50
Hazardous Score: 1-5
Leaping Bunny and PETA-certified
When Ashley Prange left her work as a nuclear analyst in DC, she started a line of bold cosmetics that lack harmful and toxic chemicals. Since 2011, Au Naturale is a brand and a cause, constantly creating vegan, organic, and ethical makeup, trying to open customer minds to the importance of transparency in cosmetics. All their products are made by hand daily in their private lab in Green Bay, Wisconsin. Each product is entirely non-toxic; every single ingredient is pure, ready to apply on the skin safely while delivering makeup that lasts.
Pure Organic Powder Bronzer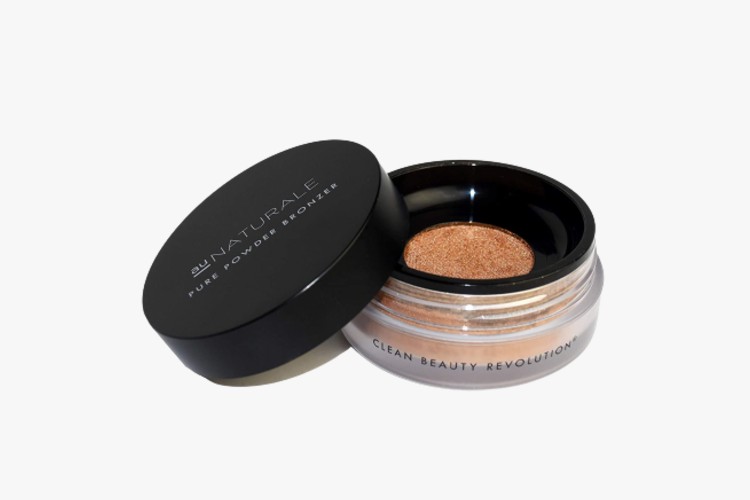 Creme de la Creme Eye Shadow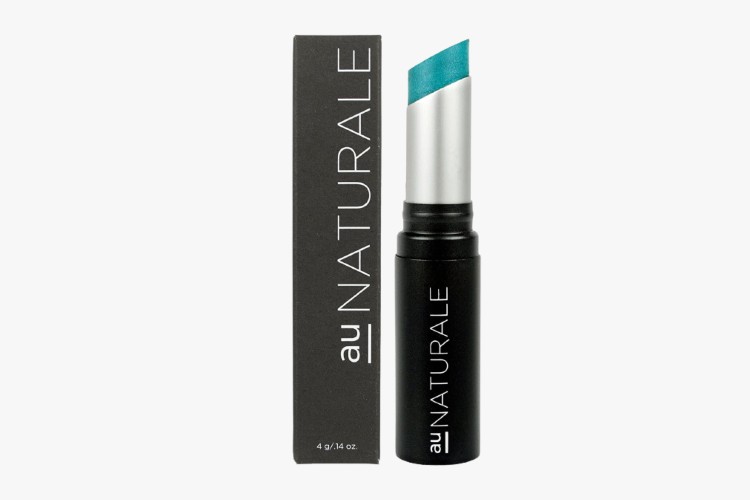 11. Kosas
Price range: $13-$75
Hazardous Score: 1-4
Leaping Bunny-certified
With only four products, Sheena Yaitanes launches Kosas back in 2015, shipping all the products from her kitchen table. After five years, Kosas is one of the most prominent players in the organic makeup area, now used and lauded by makeup artists and people all over. With more than 2700 banned ingredients in its formulas, Kosas obsesses over quality and safety when it comes to makeup — and that made it become one of the best brands with clean makeup. The sensorial nature of their products, from texture to weight and shades, everything is rigorously questioned, so only the best comes out.
Hyaluronic Lip Balm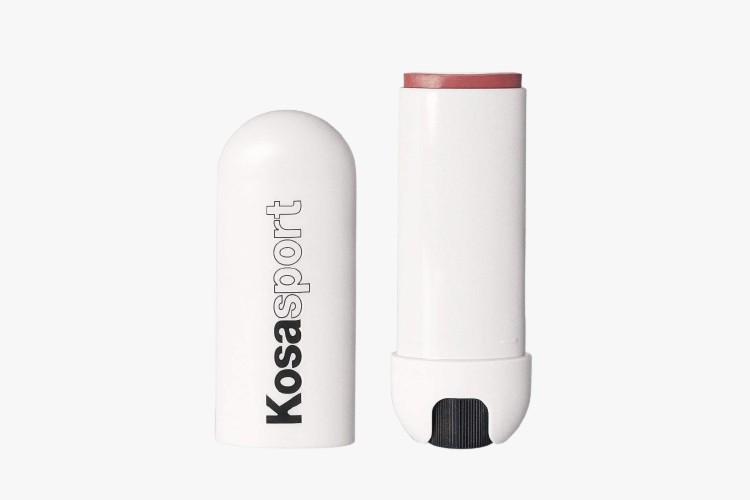 Wet Lip Oil Gloss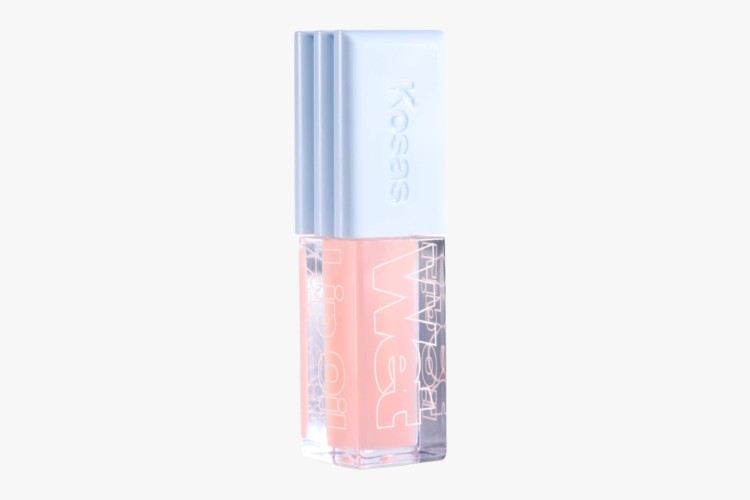 12. PÜR
Price range: $11-$48
Hazardous Score: not present on EWG
PETA-certified
Another go-to organic makeup brand with over two decades of experience creates makeup that makes skin feel good even when not wearing it. PÜR integrated not only minerals and toxic-free elements into makeup but also skincare ingredients, such as retinol, niacinamide, and squalane. PÜR uses minerals, fruit, plant, and herbal extracts in all of its breathable formulas so that every time you wear the products, they not only enhance beauty but soothe and nourish the skin too.
Pressed Powder Mineral Foundation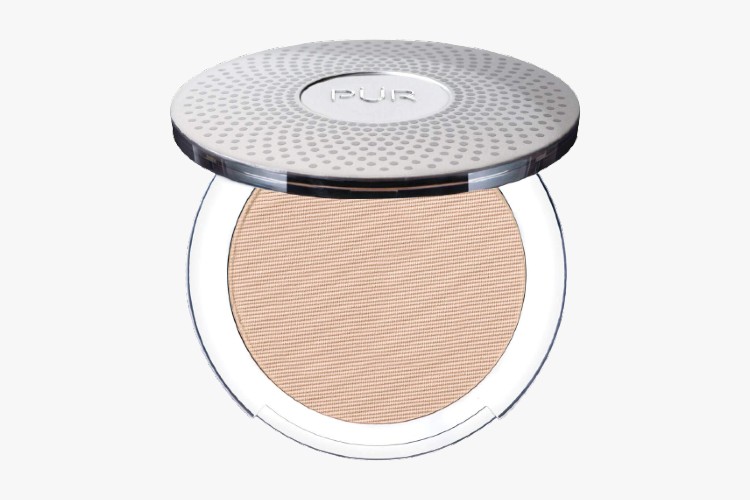 Disappearing Ink 4-in-1 Brightening Concealer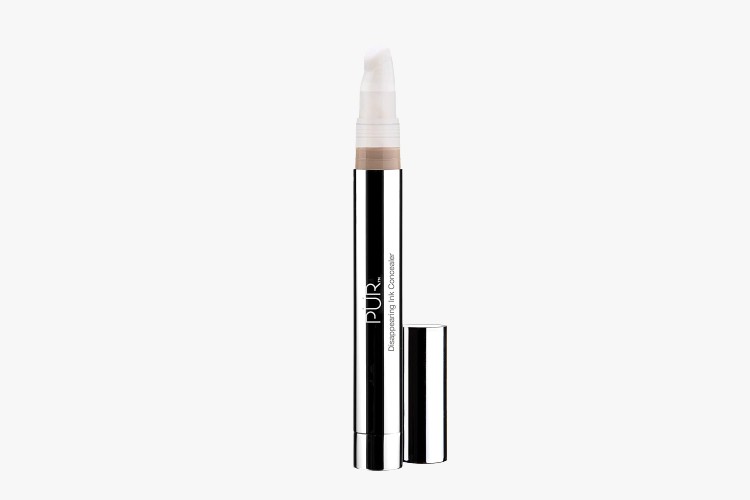 13. LYS Beauty
Price range: $19-$30
Hazardous Score: 1-4
LYS Beauty (which stands by "love yourself") is great to shop when you're looking for pretty much anything to do a full makeup look, whether it's a natural concealer, an organic setting powder, clean lipsticks, or a skincare-infused foundation. LYS Beauty was the first clean Black-owned makeup brand launched under Sephora's Clean Color Cosmetics Program, and none of its products are made with gluten, talc, fragrance mineral oil, or SLSs, but spiked with natural, plant-derived elements that promote healthy skin. And none of the products cost more than $30.
14. Merit Beauty
Price range: $24-$48
Hazardous Score: not EWG-verified
Leaping Bunny-certified
Taking a holistic approach to clean makeup, Merit creates formulas following European standards and dodges over 1,300 harsh ingredients in its products. While it assures all the steps of a minimalist makeup look — from highlighters and blushes to mascaras and lipsticks — Merit products combine skin-loving ingredients and plant-derived pigments to deliver gentle yet effective makeup. We also love that Merit uses only vegan actives, is certified by Leaping Bunny as a cruelty-free brand, and all the products focus on sustainable packaging.